Ben Lobb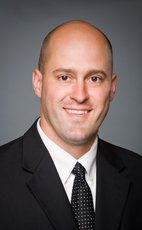 House of Commons photo
Track Ben
Your Say
Elsewhere
Crucial Fact
His

favourite word

is ontario.
Conservative
MP for Huron—Bruce (Ontario)
Won his last election, in 2011, with 54.90% of the vote.
Statements in the House
Red Tape Reduction Act November 6th, 2014
Mr. Speaker, I could give the member one example that would go back, I believe, two years, dealing with the number of times a business would have to file its EI payments and its CPP payments. That requirement went from monthly to quarterly. That alone is significant.
Although it may seem very simplistic, we can quantify it out that if there are several thousand employees, it is a lot. It is a lot of cash flow to manage, and being able file on a quarterly timeframe instead of a monthly timeframe would be significant.
Of course, we could go on for hours about regulations around agriculture, which would be in my area.
Red Tape Reduction Act November 6th, 2014
Mr. Speaker, I have never been one to get worried about titles, and certainly from where I sit in the House of Commons, it is a good thing.
However, I will tell the member that as of June 14, we have had a net annual reduction of more than $22 million in administrative burden on business, an estimated annual savings of 290,000 hours in time spent dealing with regulatory red tape, and a net reduction of 19 federal regulations taken off the books.
I think those three points answer the question for the member.
Red Tape Reduction Act November 6th, 2014
Mr. Speaker, it is a pleasure to rise today and discuss the bill at hand. I want to touch on a point that the member from the NDP brought up in his last question. It is not a criticism at all, but rather a different way of looking at it.
The member asked a question with respect to the size of the regulations not decreasing but staying the same. I would argue the opposite, because the whole premise is that every time someone within the public service has a new idea about a regulation, there is a regulation that has to be eliminated within a certain period of time. What I think we are all asking the public service to do is work with business and ask what else it can do or ask where in the stacks of outdated regulations it could either thin out regulations or get rid of them altogether.
The most important principle behind the whole idea of rationalizing regulations is the protection of the public, the environment, and the economy. When we look at that, it should put all Canadians at ease—taxpayers and the people who are concerned about the environment, as well as businesses that are concerned not only with the environment but with their business at hand.
I grew up in a small business. I worked in a large business and then a small to medium-size business during my working career. Anyone who has spent any time working in business understands that there is quite a substantial regulatory burden, whether with respect to the tax code or any of the other federal regulations. I say federal because these are federal regulations at hand. They are quite significant, to say the least.
To bring one point forward where we can see huge benefits, I will draw a parallel to the Veterans Affairs VIP program, albeit not a regulation, which provides services to veterans in and around their home and property. Most parliamentarians would know that, prior to April 3, 2012, veterans had to submit invoices for all of that work. That involved 100,000-plus veterans and equalled millions of dollars of transactions per year. If we calculate the costs of completing those transactions, in some cases I am sure it was close to the costs of writing the cheques to the veterans to compensate them for their expenses. Accordingly, in April 2012, the then minister of veterans affairs brought forth a policy that was well received by veterans and all parliamentarians because it recognized that this outdated rule, which was very expensive to administer, no longer served the purpose of its original intention.
Therefore, while we were looking at ideas for savings during that period of fiscal constraint, it cut costs as well as reducing labour and burden on the department so that those civil servants could spend more time serving veterans, and the veterans received their money more quickly than before. It was a win-win situation. The people inside the department who work hard on behalf of veterans were able to look at new ways to provide better services to veterans. That is a great and simple example.
When the public service is tasked with finding improvements and savings, in some cases it is also working with business, so both parties are working together to find a good solution that would cut costs. There are people out there who say that they have heard what we are saying about principles but that there has to be something here.
In fact, I go back to my days when I worked for an automotive parts manufacturer, in the finance department, and it was looking at all the different processes. We were going through the same kind of fiscal constraint that the federal government has, and the finance department was tasked to go through each and every step in the financial process, with consultants, and to find waste, to find areas that were not key to delivering the financial reports, the payments, the receivables every month, year-end or whatever it would be. I can remember, as clear as day, and I will remember this to my last breath, that in the accounts payable department the consultant came out and said he thought we could go from four people to two people if we cut out all the wasteful steps. Years before that, I had worked in that area and wondered if that was possible.
It had been happening that people came to work each and every day and did the job they were assigned to do, but then times were tighter and they looked at what they were doing. No one had been looking at the reports they were generating in this example, and if they did look at them they were not reacting to them, so they were of no value to the company. Within a matter of a few months, the company went from four people to two people in the accounts payable department, and it was actually able to produce virtually the same result, which was to be able to complete the month-end in a timely manner, ensure that people who were owed money got paid, and reconcile everything at the end of the month. It went from four people to two people and covered four factories in doing so.
That is the kind of example of wasting money by doing things that do not add value, although it is a business example, and all Canadians who have been involved in businesses can appreciate it. That is what we are trying to do with these regulations.
We are trying to protect the environment, there is no doubt. We are trying to protect the economy. We are trying to protect people's safety in the workplace. However, we are also saying that, if they have an idea or concept that is going to save regulatory burden, they should please help us out.
This is one example that they have listed here. Aboriginal Affairs and Northern Development Canada has modernized the Northwest Territories mining regulations and the Nunavut mining regulations. This is estimated to result in annual savings for businesses of almost $620,000. It is not $620 million, but we would all agree that in business $620,000 is a lot of money. It can allow them to do more R and D, buy new machinery, invest in a plant and equipment, and so on. It is vitally important.
The Prime Minister is quoted and is on record, as I am sure many others are, as saying that regulations, when they do not make sense and when they do not help, are "...a hidden tax and a silent killer of jobs".
This has been in effect since April 1, 2012. It has been a rule. Now we are putting it in through legislation to make it a law. It would be great if all the provinces, territories, and municipalities took a long, hard look at having similar rules first and then enacting legislation. As many mazes as there are through federal regulations, there are almost equal numbers of regulations in provinces, counties, municipalities, and cities that for some reason made sense at one time but no longer make sense today.
Looking at the ease of paying tax, there was a study called "Paying Taxes 2014" that found that a business in Canada takes 25% less time than a business in the United States to prepare, file, and pay its taxes each year. That is important because, when business owners are looking at filing their business taxes, it is a huge cost. There are businesses involved in each province and businesses coast to coast and businesses that conduct themselves in various different jurisdictions around the world. If business is growing, those costs are pretty amazing and it is difficult to put a financial team together to help cover the costs. The easier we can make it to file and prepare taxes and also be audited at the other end, the more attractive it is for businesses to invest in Canada and remain in Canada.
Canada-Korea Economic Growth and Prosperity Act October 27th, 2014
Mr. Speaker, I have also been to his riding, and I can understand why he would be optimistic about the prospects in Huron—Bruce. Unfortunately, he may not know that they only got 9% on election day in 2011. They certainly have a lot of work to do there, but we never know what can happen.
In any event, the important thing with the TPP is that we continue to negotiate. We are working on behalf of Canadians. We are working on behalf of Canadian industry to grow our markets without the barriers of tariffs. That is the most important thing.
We have to be in negotiations with a big agreement like the TPP. I hope we continue to move forward. However, if we can do deals like the Canada-Korea agreement while we are working on the TPP, let us do it.
Canada-Korea Economic Growth and Prosperity Act October 27th, 2014
Mr. Speaker, we are talking about tariffs. I am glad the member brought this up. It does not deal directly with his question, but sanitary and phytosanitary measures are some of the impediments that have caused trade problems in the past, where we have had an agreement, yet the other country can use some sort of condition to either slow, stop or never allow. Pork International has done a great job. That is something we have set up to educate processors or consumers over there. We have veterinarians over in these countries that work with government officials so they better understand how if there is a problem in this country, we can contain it so it does not get to their country.
Those phytosanitary measures are very important. I know the Minister of Agriculture and Agri-Food has travelled around the world making sure that our departments are doing this so that officials around the world are educated and know that Canada has the absolute world-leading, world-class sanitary and phytosanitary measures.
Canada-Korea Economic Growth and Prosperity Act October 27th, 2014
Mr. Speaker, I would also like to congratulate the member on his charity hockey game last week where he raised over $100,000 for charity. I would also like to point out that it is the first time in 25 years that I have scored two goals in a game, so that was certainly a milestone for me.
The benefits to producers in Huron and Bruce counties are very significant. If we look at what it allows just with perfecting and growing those soybeans, they are able to produce over $3 a bushel for premiums. This is what allows farmers to fix or build new drying sheds. This allows them to buy a new tractor or at least have the confidence to buy one. It allows them to work with the University of Guelph, Ridgetown Campus and the seed companies to look at other generations, new iterations of the seed for higher yield and better protection against pests, to look at how they are able to dry and mature their crop. We had a partnership with Guelph Hensall co-op on a white bean project a number of years ago.
These are the kinds of investments we see when there is profit in a market. Trade deals like this keep profit in the market.
Canada-Korea Economic Growth and Prosperity Act October 27th, 2014
Mr. Speaker, it is a pleasure to rise today to speak to the Canada-Korea free trade agreement. When I think what this free trade agreement would mean to our riding of Huron—Bruce, it is very significant. There is no doubt about it. In Huron and in Bruce counties, agriculture, light manufacturing and tourism are really the key pillars. Energy as well is another huge contributor to our local economy.
When we think of agriculture, we produce everything that Korea wants and everything it needs. That is why it was so significant when the Prime Minister made his announcement in September that we were going to be able to move forward on the deal.
The Korean economy is the 15th largest in the world. It is the fourth largest in Asia. It has 50 million people who know and understand the quality products that are made right here in our country. Agricultural exports, just in Ontario alone at this juncture, are $68 million. Definitely, in no time at all we would see that grow and grow and quite likely double, triple and quadruple.
There are products grown right in the riding of Huron—Bruce that have tariffs on them today. Let us just pick off the easy ones. Pork and beef are pretty obvious ones. There are identity-preserved soybeans, white beans, adzuki beans, navy beans, kidney beans, and the list goes on and on. All together, the average tariff rate is 52.5%. Put in context in terms of what the Canadian dollar looked like two years ago, a year ago and what it is today, currency has very little impact. It does have some, but when we factor in some of the tariff rates on some of these products, it makes it terribly uncompetitive when dealing against the United States and the European Union. This is a great deal for producers from one coast to the other, but certainly in Huron—Bruce.
The market for pork in Korea is $1.1 billion annually. The market for beef in Korea is $1.3 billion annually. In the last number of years our market share has continued to decrease. We have a very small share of the market relative to the U.S. and the European Union. By putting this deal together, ratifying it and getting it moving, we would have the ability to change the momentum and start growing into that market, taking away some of the market share from both the EU and the American deal.
From 2010 to 2013, our pork market share went from 14% to a little under 9%, at 8.9%. That represented a $22 million decrease. In the same period of time, the U.S. and the EU market share increased 10% to over three-quarters of the market. The duties on pork, averaged out, on fresh, chilled and frozen, is 25%. Those would decrease over the next 13 years. As of January 1, that would allow our producers to trend with both the U.S. and EU. It is very important.
In Huron—Bruce and in Perth county, which is right beside Huron and into Wellington, there are a huge number of pork producers. They have experienced many difficult times. They are starting to recover and this year will be one of the better years they have had in a decade. A deal such as this helps to increase that momentum and helps to allow the economy to grow and expand in a riding such as mine.
Beef has seen the same trajectory as pork in the last number of years, going from $9.6 million to $6.7 million. Their duties are actually higher than pork. They are 40% to 72%. They would decrease over the next 15 years, which is important as well.
Beef producers in Huron, in Bruce, and in our neighbouring counties in both Wellington and Perth, have struggled, certainly with the price of land and other issues that contribute to the profitability of the beef market. They have had their struggles, but again, like pork, the last couple of years in the red meat sector they have had better years. The price of their fat cattle is if not at, then near all-time highs.
Deals such as this allow the red meat sector to continue to grow. If we look at the hundreds and thousands of acres of corn grown in Huron, Bruce, Perth, Middlesex and Wellington counties, the corn input has certainly provided a huge input into the beef and pork. It is vitally important and helps the agriculture economy grow.
Another one that people may not think about but where it certainly does have an impact is in the spirits industry. Spirits Canada President Jan Westcott has probably been quoted by many people in the House. There are smaller distilleries. There are certainly the large ones that Jan represents, but there are the smaller ones as well. Barry Stein and Barry Bernstein of Still Waters Distillery, one that I have toured in Concord, Ontario, have a 100% rye whiskey. The tariffs on that product are 20% if they want to sell it in the Korean market. That will be eliminated. The tariff will be at zero.
The beautiful thing about that is that small distilleries such as theirs, or even the large ones, can continue to work with Canadian rye growers. Whether it is in Alberta or southwestern Ontario, companies such as Still Waters Distillery, when they have those tariffs eliminated, can become competitive in a market such as Korea.
Since 2008, when the ratification of both the EU and the American deal came into place, the Canadian market share for spirits was cut in half. This is a chance for them to once again gain momentum. Like I said, when those distilleries can work with growers, it helps to diversify their economy. It helps to diversify their crop rotation. That is very exciting for farmers, as well.
Especially in Huron County and now getting into Bruce County as well, the specialization around identity-preserved beans is really becoming a science. It is really becoming perfected. Companies like Thompsons, P and H, Huron Commodities, and Snobelen, out of Lucknow, have really worked with growers to perfect this identity-preserved bean.
Koreans want this bean more than they want American beans. They know it is a higher quality. It is our climate and our soil. The premiums that farmers get, just the premium for growing it, forget the price, can be over $2 and in some cases as high as $3.50 a bushel. Some fields are 50 bushels to the acre, times 100 acres, that is a lot of premium. That is a lot of dollars in the pockets of farmers. That is a positive thing.
The tariff on those IP beans is almost 500%. Let us think of the impact when that tariff is reduced to zero. It is going to allow companies such as Huron Commodities to compete and succeed in this market. These are big deals.
Some of the beneficiaries of these deals are farmers, obviously. There will be higher prices for everything they grow and everything they sell. Farm machinery dealerships will benefit as farmers will have more dollars in their pockets to reinvest in their equipment and operations. Processors, such as Huron Commodities, will have a chance to grow, expand and develop, as well as all the companies that supply them.
Farmers will also have the profits to reinvest in R and D. Just one example is GPS systems in the tractors that work with planters and combines. These are all things that five or six years ago growers in my area did not have the ability to use, the technology or the profit.
In addition to that, here is something that over the last five years I did not think we would see. Pork producers are actually starting to build new barns again. This is good for cement companies, people who own gravel pits, builders, steel and so on. They are starting to have a rebirth of building pork barns, so that is important. Nuhn Industries in Sebringville in the member for Perth—Wellington's riding has grown and doubled in size. Trucking companies, rail lines, ports and harbours will all benefit from this deal. It is very exciting.
I would be happy to take any questions.
Business of Supply October 21st, 2014
Mr. Speaker, my thoughts are that a lot of the time New Democrats just get it plain wrong. I think it has been proven through the years that they do get it wrong.
The point is the front-line workers. The vaccine is one thing, but the front-line workers are preparing and improving every single day to make sure that Canadians will be safe and protected if there is an outbreak. That is the most important thing. The vaccine, granted, is one thing, but based on the evidence and the facts we have today, the priority is to ensure that if there is an outbreak, all the front-line workers are protected and have been educated. It is a big job.
We have all heard what the Liberal health minister in Ontario, Dr. Eric Hoskins, has had to say. He feels very confident. He is obviously concerned and he has a big job to do, but he complimented the way our government is working with the Ontario government, and we are doing that from coast to coast.
I think New Democrats should get on board and work with the minister a little better than they do.
Business of Supply October 21st, 2014
Mr. Speaker, I thank the member for his question, but I will go back to the point I made.
If members opposite want any information that they somehow cannot get hold of, the minister sits right in front of them. They could go over at any time and ask. If they still felt that they needed more time, they could arrange for a meeting with her in her office, or with her staff or the parliamentary secretary. If they had questions about any information, they could do that.
My point was that if members opposite have questions, they would have seven minutes in a committee meeting. I have witnessed the questions in committees for years, and usually they have a six-minute, 59-second question and one second for an answer. I am trying to say that if they want to have a meeting, why not just arrange to meet with the minister or meet with her staff? They are always willing and available to have a meeting. It is a far better use of everybody's time, and opposition members would have the ability to ask more questions. I think it is a great thing.
Business of Supply October 21st, 2014
Mr. Speaker, it is a pleasure to rise in the House today and discuss this motion. Just to review it, the motion is:
That the House recognize the devastation that Ebola is wreaking in Western Africa and the serious threat to public health that the virus could pose to Canada; and call on the Minister of Health, the Chief Public Health Officer of Canada, and the Minister of Public Safety to appear before the Standing Committee on Health twice monthly to report on Canada's efforts at home and abroad to ensure that the outbreak does not pose a threat to the health and safety of Canadians.
That is the motion we are looking at. The attempt from the Liberal Party here is to have these people come to the health committee, of which I am a member, and report back to the committee twice a month until, I guess, further notice. There is no start time and there is no end time. There is nothing in the motion that mentions that the minister of development, who could also be a liaison, should appear.
I really disagree basically with the entire portion of the motion. The reason I say this is that the Health Canada website lists everything that it is doing. It is right there in real time. The minister and the Chief Public Health Officer have held press conferences. They have put out press releases. It is in the news every evening, so the information is out there and it is getting to Canadians. All of the provinces are working together. They are working with the minister and with the local public health units.
In Ontario, the Liberal government and the Liberal minister, Dr. Eric Hoskins, actually complimented the minister on television a few days ago. They pointed out what a great working relationship they have on this issue and how provinces, ministers, public servants, health officials, and everybody involved are working to make sure that Ebola does not come to Canada but, most importantly, that if it does, they have the ability to recognize it, detect it, treat it, and make sure that the health care officials who are providing front-line care are protected when doing their job.
It is an important comment when we hear someone from a different party from ours complimenting, rising above partisanship, and stating the facts on what is taking place.
That is what I feel. I feel as well that a lot of this is about recognizing the roles of the federal government, the provinces, the local health units, and the local hospitals. All these areas are doing their jobs and are working collaboratively. Just the other day, the federal response team was in Nova Scotia doing a trial run. That is a further example of how each level of government and each agency is working to make sure it is done correctly.
We have been doing what has been asked of us by the WHO. We have delivered, both in dollars and in the personal protective equipment that we have sent over. We have been there. Obviously, we want to work with the WHO to make sure that we are addressing the issues in Africa and that we are trying to contain the issues there so that they do not spread to Canada. Travel advisories have obviously been set up. With other air traffic coming into Canada, direct flights are not available in many cases.
These are important facts to show what we have done, but let us get back to the point about the actual process that the Liberal Party brought forward on this motion.
To my mind, the committee is maybe not the best avenue for this work to be done. I will point out why. It is because of the way the committees are set up in the Standing Orders. Basically the minister, the Chief Public Health Officer, and the Minister of Public Safety would be there, and they would each have 10 or 15 minutes to present their information.
All that information is already in the public domain. It is available. The Liberal Party would have seven minutes to ask questions.
Canadians are being informed. That is the point: Canadians are being informed. Anything that would be presented in committee is already in the public domain.
If members of Parliament, specifically the Liberal members, need information or want information, the minister literally sits right across from them. If they had a question, they could come over and ask it during question period. They know all the minister's staff, and they could contact the staff. The information is flowing. There is not a problem with information. All the information is in the public domain.
The other important thing is that we are not resting on our laurels. We are working, as I said, with the World Health Organization, but we are also monitoring, very closely, what is taking place in Texas. We are working with the Centers for Disease Control and Prevention to make sure that if there are any areas for improvement, we are taking those actions.
It is important to recognize that there can always be improvement. We can always do better. We can always find ways to make those important front-line health care officials as safe as possible, because we do know how this disease is transmitted.
One thing I wanted to talk about here with prepared notes was one of the institutes, the Institute of Infection and Immunity, or III, which supports research and helps build research capacity in the areas of infectious disease and the body's immune system.
In addition to supporting research, III plays an important role on infectious disease issues in Canada, including helping to coordinate Canada's rapid research response to infectious disease outbreaks, especially those caused by new and emerging pathogens.
To respond to these emerging threats, CIHR III has led the effort to strengthen Canada's vaccine research landscape through strategic investments, leadership, and partnership activities. For example, starting in 2006, CIHR III led the development of the pandemic preparedness strategic response initiative, and our government made an investment of $21.5 million.
A lot of these investments were made some time ago so that we would be prepared as a country to protect our citizens from these outbreaks.
Tremendous leadership in developing this initiative was shown by forming linkages and building partnerships with provincial, federal, and international stakeholders. As I mentioned earlier in my comments, these partnerships increased the total amount of funds available for research from $21.5 million to $43.3 million. This investment allowed CIHR to support more than 92 projects involving 345 researchers across the country.
The projects supported through this initiative produced a variety of research and commercialization outcomes. For example, over a third of the projects researching vaccines and immunization produced results that could lead to a new drug or vaccine.
There is no doubt about it: we have done a great job in working with our partners, both abroad and locally. All should be commended on this point.
I do have an amendment to the motion.
I move, seconded by the member for Yukon, that the motion be amended by replacing the words "the relevant minister and ministers to appear twice monthly" with "the Minister of Health" and replacing the word "monthly" with "as soon as possible".
I will now take questions.