Ben Lobb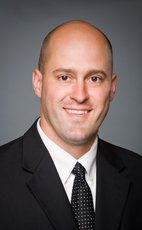 House of Commons photo
Track Ben
Your Say
Elsewhere
Crucial Fact
His

favourite word

is ontario.
Conservative
MP for Huron—Bruce (Ontario)
Won his last election, in 2011, with 54.90% of the vote.
Statements in the House
Taxation February 6th, 2015
Mr. Speaker, thanks to our government, Canadian families can be assured that their hard-earned money is making its way back to their bank accounts.
Our plan is simple and we stand by it. We trust parents to invest in their children and spend their money as they see fit.
Soon families in my riding of Huron—Bruce will receive just under $2,000 annually per child under the age of 6, and $720 per year for youth aged 6 to 17. The NDP and Liberals on the other hand want to take this money away and spend it on big government bureaucracy instead.
Despite the opposition and third party Liberals who have positioned themselves against middle-class families, I am proud that our government is giving money back to each and every family with children in Canada.
Smart Rural Community Showcase Award December 4th, 2014
Mr. Speaker, I rise today with exciting news out of Huron—Bruce. Local telecommunications company HuronTel has received international recognition with the Smart Rural Community Showcase Award.
This prestigious award is handed out by the Rural Broadband Association, and I am happy to announce that HuronTel was the only company outside of the United States to receive the award.
HuronTel was judged against dozens of other companies and was chosen on account of its ability to inspire innovation through the deployment of advanced technologies, economic development, education, enhanced health care, government services, security, and energy use. Truly, this company does it all.
HuronTel has been offering telecommunication services to Huron—Bruce since 1911. It currently provides these services to 10,000 homes in midwestern Ontario.
I would like to congratulate HuronTel on winning the Smart Rural Community Showcase Award and thank it for representing not only Huron—Bruce but Canada on the world stage. Here's to another 100 years.
Business of Supply November 27th, 2014
Mr. Speaker, I do not think we would have moved as far as we have with Bill C-17, Vanessa's law, if not for the member for Oakville.
We were elected at the same time, but the member for Oakville was faced with a terrible death in his family. He has made it one of his life's missions to educate Canadians and people around the world on some of the glaring weaknesses in our regulatory regime. I believe that he has raised the level of knowledge in debate in the House of Commons on this topic, and he should be thanked as much as possible. He has done a great job.
Often the pharmaceutical companies' best defence is to pay a fine, and then they are off scot-free in a lot of ways. However, Vanessa's law changed that, and anybody in a company, especially at senior levels, who knows of an issue with a drug and continues to produce it will face severe penalties in fines, which could include jail time. I think that is the most important piece of this legislation. It makes those executives and senior managers responsible for the products they are selling to Canadians.
Business of Supply November 27th, 2014
Mr. Speaker, I think that the Thalidomide Victims Association of Canada would have some of that information. Obviously, I do not have that information. However, the association is going to meet with the minister next week, and I think that will be a starting point at least.
Certainly in any of the material I have read from the Thalidomide Victims Association of Canada, it does not list a dollar figure, and I am not necessarily sure that the victims are looking for a specific dollar figure.
We mentioned respect, dignity and support, and when we put all of those things together, I think that is where we start to look at how to support these people as they age in maintaining a meaningful lifestyle that is as independent as possible.
Business of Supply November 27th, 2014
Mr. Speaker, it is a pleasure to rise this afternoon to speak to the motion.
There are three pieces to the motion, but the important point of the motion is to protect and respect the rights and dignity of people, and ensure they can live the next number of decades with support and respect.
There is obviously a financial component to the support, but there is also the emotional component as well as support throughout the disabled communities.
I was not around in the fifties of sixties, but we see how technology has changed through the years. There is a wealth of information for young mothers and young families today. Before an individual is even thinking of having a child, there is a wealth of information available. There are unlimited books, but there are obviously online resources available today outlining what individuals should do and not do, what they should take and not take. These resources were not as readily available decades ago, certainly not in the late fifties and early sixties, and it is truly unfortunate they were not.
Young couples in the late fifties, early sixties, thinking about starting families would listen to their families, their family doctors and take their advice. For an expectant mother having morning sickness or trouble sleeping, the doctor would have prescribed thalidomide to try to alleviate the symptoms so being pregnant would be a little more tolerable. That expectant mother would have taken the doctor's advice, which would have been based on the evidence that doctor had at the time to try to alleviate the symptoms of the expectant mother.
These families put their trust in the system over 50 years ago. Unfortunately for over 100 families in our country and thousands around the world, there were some pretty serious consequences. In some cases, the families faced these consequences their entire life.
Victims of thalidomide are now in their fifties and have faced a lifetime of making adjustments. They have spent a lifetime trying to compensate for their disabilities and continue on with their lives.
The Thalidomide Survivors Association of Canada did a study a few years ago. One was commissioned in 2011 and one in 1998. One of the remarkable pieces of the study was how many victims of thalidomide were motivated to have as normal a life as they could in Canada. The rate of employment among these individuals was around 73% in 1998.
However, as I said, I am sure thalidomide victims spent their entire lives trying to compensate for their disabilities and have had to overuse parts of their bodies that an average person would not have to use. Now that they are in their fifties, they are faced with a lot of pain. This report identifies the pain in all the different joints that victims of thalidomide experience.
When the motion talks about support, this is one of the components we need to recognize. The reports that came forward from the study in 2011 also indicated that the employment rate among thalidomide victims was in decline, so we need to recognize that when we talk about support. In addition, we also need to recognize the fact that these people are in physical pain. The report notes this. We can just imagine the rigour they have gone through to have a normal life.
Obviously there are a lot of extra costs associated with being disabled and trying to have a normal life, which a person such as myself may not experience, such as a device to reach something, a device to shower or a device to operate a vehicle. These all cost extra dollars and that needs to be recognized.
When we talk about respect and dignity and allowing people to lead dignified lives, not only in their younger years, but as they age into their fifties, sixties and seventies, that is also what this motion is about. Parliamentarians and Canadians support this.
Another component that is worth mentioning is timeframes. This product was on the West German market in the late 1950s, and went off the market in 1961. In Canada, it was a different story. It was not off the market until late 1962, so there was a bit of a timeframe there. That leads to the next point that I would like to talk about, which is the regulatory monitoring and recall, all the components that are the responsibility of Health Canada.
After this event, Health Canada swept through with changes that would revolutionize Canada and allow it to become one of the leading countries in areas such as this. However, the point of Health Canada's mandate is looking at the regulation and efficacy of drugs, monitoring and recall, all the issues involved in that. It could not just be changed in 1962, 1963, or 1964, and then be forgotten for 100 years; it needed to be continually looked at, changed, and monitored.
That is why I was so proud in November when a bill put forward by my colleague from Oakville, which he had spent many years of his life working on, received royal assent. On November 5, the member for Oakville saw Vanessa's law come into effect.
Aside from components such as monitoring, recall, adverse reactions, fines, and jail times for pharmaceutical companies that fail to do their jobs in performing due diligence, another component is the reporting of adverse reactions. We know that very few adverse reactions are actually reported. It is under 15%. Vanessa's law will ensure that adverse reactions are reported, so that Canadians will know and Health Canada will have a better understanding.
Frances Oldham Kelsey has been in the news recently. She worked with the FDA in the 1960s, and many years prior to that. Her comment was that there was not enough data or research to allow the product to enter the market in the United States. That was one of the failings of almost 50 of the other countries around the world that allowed this product into the market. She is a hero. This may not have been reported in the news, but there were samples distributed throughout the United States. Therefore, in spite of what she was able to accomplish, pharmaceutical companies were still able to give samples to doctors to give to their patients, young mothers.
The motion is timely. People watching at home and members of Parliament recognize that this is a great debate. This is one where all parliamentarians can have a good debate, in a very collegial manner, to benefit the Canadians who have had a lot of tough times in their lives. If we take a look at this report, we can see that they have worked very hard and tried very hard throughout their lives. We should all be proud of them for what they have been able to achieve, considering the options they had starting out.
I am very happy to speak about this today. I thank the Thalidomide Victims Association of Canada for continuing to push forward for these people, to bring it to the forefront and get it to the House of Commons for debate, so we can continue to support these people in any way that we can.
Committees of the House November 25th, 2014
Mr. Speaker, I have the honour to present, in both official languages, the seventh report of the Standing Committee on Health in relation to a study of the supplementary estimates (B) for the fiscal year 2014-15.
Red Tape Reduction Act November 6th, 2014
Mr. Speaker, I could give the member one example that would go back, I believe, two years, dealing with the number of times a business would have to file its EI payments and its CPP payments. That requirement went from monthly to quarterly. That alone is significant.
Although it may seem very simplistic, we can quantify it out that if there are several thousand employees, it is a lot. It is a lot of cash flow to manage, and being able file on a quarterly timeframe instead of a monthly timeframe would be significant.
Of course, we could go on for hours about regulations around agriculture, which would be in my area.
Red Tape Reduction Act November 6th, 2014
Mr. Speaker, I have never been one to get worried about titles, and certainly from where I sit in the House of Commons, it is a good thing.
However, I will tell the member that as of June 14, we have had a net annual reduction of more than $22 million in administrative burden on business, an estimated annual savings of 290,000 hours in time spent dealing with regulatory red tape, and a net reduction of 19 federal regulations taken off the books.
I think those three points answer the question for the member.
Red Tape Reduction Act November 6th, 2014
Mr. Speaker, it is a pleasure to rise today and discuss the bill at hand. I want to touch on a point that the member from the NDP brought up in his last question. It is not a criticism at all, but rather a different way of looking at it.
The member asked a question with respect to the size of the regulations not decreasing but staying the same. I would argue the opposite, because the whole premise is that every time someone within the public service has a new idea about a regulation, there is a regulation that has to be eliminated within a certain period of time. What I think we are all asking the public service to do is work with business and ask what else it can do or ask where in the stacks of outdated regulations it could either thin out regulations or get rid of them altogether.
The most important principle behind the whole idea of rationalizing regulations is the protection of the public, the environment, and the economy. When we look at that, it should put all Canadians at ease—taxpayers and the people who are concerned about the environment, as well as businesses that are concerned not only with the environment but with their business at hand.
I grew up in a small business. I worked in a large business and then a small to medium-size business during my working career. Anyone who has spent any time working in business understands that there is quite a substantial regulatory burden, whether with respect to the tax code or any of the other federal regulations. I say federal because these are federal regulations at hand. They are quite significant, to say the least.
To bring one point forward where we can see huge benefits, I will draw a parallel to the Veterans Affairs VIP program, albeit not a regulation, which provides services to veterans in and around their home and property. Most parliamentarians would know that, prior to April 3, 2012, veterans had to submit invoices for all of that work. That involved 100,000-plus veterans and equalled millions of dollars of transactions per year. If we calculate the costs of completing those transactions, in some cases I am sure it was close to the costs of writing the cheques to the veterans to compensate them for their expenses. Accordingly, in April 2012, the then minister of veterans affairs brought forth a policy that was well received by veterans and all parliamentarians because it recognized that this outdated rule, which was very expensive to administer, no longer served the purpose of its original intention.
Therefore, while we were looking at ideas for savings during that period of fiscal constraint, it cut costs as well as reducing labour and burden on the department so that those civil servants could spend more time serving veterans, and the veterans received their money more quickly than before. It was a win-win situation. The people inside the department who work hard on behalf of veterans were able to look at new ways to provide better services to veterans. That is a great and simple example.
When the public service is tasked with finding improvements and savings, in some cases it is also working with business, so both parties are working together to find a good solution that would cut costs. There are people out there who say that they have heard what we are saying about principles but that there has to be something here.
In fact, I go back to my days when I worked for an automotive parts manufacturer, in the finance department, and it was looking at all the different processes. We were going through the same kind of fiscal constraint that the federal government has, and the finance department was tasked to go through each and every step in the financial process, with consultants, and to find waste, to find areas that were not key to delivering the financial reports, the payments, the receivables every month, year-end or whatever it would be. I can remember, as clear as day, and I will remember this to my last breath, that in the accounts payable department the consultant came out and said he thought we could go from four people to two people if we cut out all the wasteful steps. Years before that, I had worked in that area and wondered if that was possible.
It had been happening that people came to work each and every day and did the job they were assigned to do, but then times were tighter and they looked at what they were doing. No one had been looking at the reports they were generating in this example, and if they did look at them they were not reacting to them, so they were of no value to the company. Within a matter of a few months, the company went from four people to two people in the accounts payable department, and it was actually able to produce virtually the same result, which was to be able to complete the month-end in a timely manner, ensure that people who were owed money got paid, and reconcile everything at the end of the month. It went from four people to two people and covered four factories in doing so.
That is the kind of example of wasting money by doing things that do not add value, although it is a business example, and all Canadians who have been involved in businesses can appreciate it. That is what we are trying to do with these regulations.
We are trying to protect the environment, there is no doubt. We are trying to protect the economy. We are trying to protect people's safety in the workplace. However, we are also saying that, if they have an idea or concept that is going to save regulatory burden, they should please help us out.
This is one example that they have listed here. Aboriginal Affairs and Northern Development Canada has modernized the Northwest Territories mining regulations and the Nunavut mining regulations. This is estimated to result in annual savings for businesses of almost $620,000. It is not $620 million, but we would all agree that in business $620,000 is a lot of money. It can allow them to do more R and D, buy new machinery, invest in a plant and equipment, and so on. It is vitally important.
The Prime Minister is quoted and is on record, as I am sure many others are, as saying that regulations, when they do not make sense and when they do not help, are "...a hidden tax and a silent killer of jobs".
This has been in effect since April 1, 2012. It has been a rule. Now we are putting it in through legislation to make it a law. It would be great if all the provinces, territories, and municipalities took a long, hard look at having similar rules first and then enacting legislation. As many mazes as there are through federal regulations, there are almost equal numbers of regulations in provinces, counties, municipalities, and cities that for some reason made sense at one time but no longer make sense today.
Looking at the ease of paying tax, there was a study called "Paying Taxes 2014" that found that a business in Canada takes 25% less time than a business in the United States to prepare, file, and pay its taxes each year. That is important because, when business owners are looking at filing their business taxes, it is a huge cost. There are businesses involved in each province and businesses coast to coast and businesses that conduct themselves in various different jurisdictions around the world. If business is growing, those costs are pretty amazing and it is difficult to put a financial team together to help cover the costs. The easier we can make it to file and prepare taxes and also be audited at the other end, the more attractive it is for businesses to invest in Canada and remain in Canada.