Ben Lobb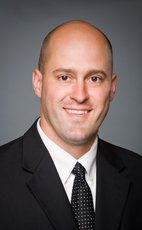 House of Commons photo
Track Ben
Your Say
Elsewhere
Crucial Fact
His

favourite word

is ontario.
Conservative
MP for Huron—Bruce (Ontario)
Won his last election, in 2011, with 54.90% of the vote.
Statements in the House
Energy Safety and Security Act September 25th, 2014
Mr. Speaker, it is a pleasure to rise to ask the minister a question.
I believe the opposition has left out a lot of facts and a lot of significant points in the debate today. We are talking about liability and risks, and one of the risks is nuclear.
There are some vast differences between Fukushima and the reactors we have in Canada. We have CANDU reactors here that are heavy water reactors. Japan was using light water reactors that used enriched uranium.
Then, if we look at the geography of the location of reactors, and let us talk about Ontario specifically, they are all on the Great Lakes, where there is no high risk for tsunamis or earthquakes. If we take a look at Fukushima, it is right on the ocean, right in a fault line.
Also, the design of the safety components for the reactors at Fukushima and the CANDU reactors are vastly different
When we talk about liability, we talk about insurance, and we have to face the facts and the risks. They have been working on this for years. They have it right. Would the minister expand on this?
Houston Astros June 9th, 2014
Mr. Speaker, a big congratulations goes out to Brock Dykxhoorn this weekend. He is a mountain of a man at 19 years old, 6 foot 8 inches, 240 pounds, who throws over 90 miles an hour. He was drafted in the first pick of the sixth round by the Houston Astros this weekend.
Congratulations to Brock. He grew up in Goderich, Ontario. He played for the Team Canada under 18 team, and pitched in Florida and the Dominican Republic. He won a silver medal in Seoul, Korea, where he won two games. Brock pitched this year at Central Arizona Community College and last year at West Virginia University. He is one of the very first players to be drafted from Huron—Bruce to the major leagues. He throws 90 miles an hour and has great control.
We should all watch for him. Even though some members like to wear their Blue Jays hats in the House of Commons, we can throw one on for Brock Dykxhoorn. Congratulations to Brock.
Committees of the House May 28th, 2014
Mr. Speaker, I have the honour to present, in both official languages, the third report of the Standing Committee on Health in relation to the main estimates 2014-15.
Canadian Mental Health Week May 5th, 2014
Mr. Speaker, I rise in the House today to bring awareness to the Canadian Mental Health Association's 63rd Annual Mental Health Week. First introduced in 1951, Canadian Mental Health Week has been raising awareness of mental illness and offers Canadians practical ways to maintain and improve their mental health or support their recovery from mental illness.
Canadian Mental Health Week is an annual national event that takes place during the first week in May to encourage Canadians to learn, talk, reflect, and engage with others on all issues relating to mental health. We all have mental health, just as we all have physical health, but we must remember that mental health is more than the absence of mental illness. It is a state of well-being.
I encourage all Canadians to use this week to reflect on their own mental health or take advantage of the Canadian Mental Health Association's online mental health check to see if they are at risk.
Health May 1st, 2014
Mr. Speaker, investments in health research, and particularly research in the area of mental health, are important contributions to both the health of Canadians and indeed the world at large. Millions of Canadians will suffer from neurological illnesses during their lives, impacting their families and their communities. That is why I am proud of our government's yearly investments of up to almost $1 billion to support nearly 13,000 health researchers. Can the Parliamentary Secretary to the Prime Minister update the House on the government's latest investments in health research?
Committees of the House April 10th, 2014
Mr. Speaker, I have the honour to present, in both official languages, the second report of the Standing Committee on Health, entitled "Government's Role in Addressing Prescription Drug Abuse".
Pursuant to Standing Order 109, the committee requests that the government table a comprehensive response to this report.
Economic Action Plan 2014 Act, No. 1 April 3rd, 2014
Mr. Speaker, to answer the member's question, one of them is skilled trades. We have this huge skilled trades deficit in our country, particularly in Ontario. I would suggest that the Ontario Liberal government is at the root of that problem.
However, we have $100 million in this BIA, which the opposition will vote against, that would help young men and women who want to get into the trades to have interest-free loans.
He asked about things in the budget, so I will give you one item from the budget: rural broadband. I am from a rural riding. In order for rural businesses to conduct their business in the year 2014 and beyond, we need rural broadband.
There are two examples in about 15 seconds. I could go on for 45 minutes. I do not think you are going to let me do that.
Economic Action Plan 2014 Act, No. 1 April 3rd, 2014
I am sorry, Mr. Speaker.
What I was going to say is you can talk to people like Ken Lewenza and tell them to stop wasting money on organizations like Leadnow and actually protect the union workers.
I am going to tell you a story. I have gone to bat for the CAWs in my riding. I have gone to Kitchener with them, fighting for them for WSIB. Guess what national members like Ken Lewenza said? They said to hire a lawyer. That is what they said.
Economic Action Plan 2014 Act, No. 1 April 3rd, 2014
Mr. Speaker, I know she is a constituent. I am telling the House her background. I talk to Mary all the time by email. The member can be assured that if she has any questions on health, she can come into my office anytime.
However, let me tell you what we have done. We have increased health care transfers every year by 6% per year. Look it up. You will be very interested to read about it. I will also tell you that there was hardly a comment from the provinces about the funding. Why is that? What do they want? They want stable funding that applies to the five principles of the Canada Health Act. It is pretty straightforward. I am not surprised.
I will tell you one thing you could do. You could tell people like Ken—