Ben Lobb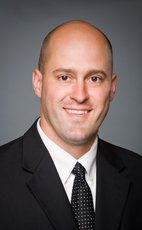 House of Commons photo
Track Ben
Your Say
Elsewhere
Crucial Fact
Conservative
MP for Huron—Bruce (Ontario)
Won his last election, in 2011, with 54.90% of the vote.
Statements in the House
Committees of the House April 10th, 2014
Mr. Speaker, I have the honour to present, in both official languages, the second report of the Standing Committee on Health, entitled "Government's Role in Addressing Prescription Drug Abuse".
Pursuant to Standing Order 109, the committee requests that the government table a comprehensive response to this report.
Economic Action Plan 2014 Act, No. 1 April 3rd, 2014
Mr. Speaker, to answer the member's question, one of them is skilled trades. We have this huge skilled trades deficit in our country, particularly in Ontario. I would suggest that the Ontario Liberal government is at the root of that problem.
However, we have $100 million in this BIA, which the opposition will vote against, that would help young men and women who want to get into the trades to have interest-free loans.
He asked about things in the budget, so I will give you one item from the budget: rural broadband. I am from a rural riding. In order for rural businesses to conduct their business in the year 2014 and beyond, we need rural broadband.
There are two examples in about 15 seconds. I could go on for 45 minutes. I do not think you are going to let me do that.
Economic Action Plan 2014 Act, No. 1 April 3rd, 2014
I am sorry, Mr. Speaker.
What I was going to say is you can talk to people like Ken Lewenza and tell them to stop wasting money on organizations like Leadnow and actually protect the union workers.
I am going to tell you a story. I have gone to bat for the CAWs in my riding. I have gone to Kitchener with them, fighting for them for WSIB. Guess what national members like Ken Lewenza said? They said to hire a lawyer. That is what they said.
Economic Action Plan 2014 Act, No. 1 April 3rd, 2014
Mr. Speaker, I know she is a constituent. I am telling the House her background. I talk to Mary all the time by email. The member can be assured that if she has any questions on health, she can come into my office anytime.
However, let me tell you what we have done. We have increased health care transfers every year by 6% per year. Look it up. You will be very interested to read about it. I will also tell you that there was hardly a comment from the provinces about the funding. Why is that? What do they want? They want stable funding that applies to the five principles of the Canada Health Act. It is pretty straightforward. I am not surprised.
I will tell you one thing you could do. You could tell people like Ken—
Economic Action Plan 2014 Act, No. 1 April 3rd, 2014
Mr. Speaker, I know Mary, and not surprisingly, Mary is a member of the retired CAW union. Therefore, we will take that in context.
Economic Action Plan 2014 Act, No. 1 April 3rd, 2014
Mr. Speaker, it is a pleasure to rise here today. I will be sharing my time with the member for Sarnia—Lambton.
I enjoy listening to the debate in the House of Commons, and I like to hear the different points of view, but I would like to point out one observation that I have made over the last nearly six years. If we are here that long, we find that we hear everything at least twice or three times.
I think back to 2009, at the height of the economic downturn. Some of the New Democrats used to sit down here. I can remember the member for Halifax at the time, when we were debating a bill and talking about the home renovation tax credit. The NDP was totally against it, at least at that point in the debate, and hon. members can check the blues from that day.
I remember the NDP member's comment about the home renovation tax credit, saying we were giving people a bunch of money to build a bunch of decking for homes. However, that program and that tax credit was one of the single largest reasons why we came through the downturn as well as we did.
I have heard other comments here today about the size of the bill and what is in the bill. I think back to at least last year, or the year before, when we were talking about environmental screening and whether we would need to do an environmental screening in a national park if we were installing a cedar bench. That is what we used to have to do. The opposition fought tooth and nail to keep that in.
The world has not come to an end, and the environment is probably much better. Municipalities have more money, and certainly civil servants have a lot more time to do more important work than doing environmental screenings on cedar benches.
My only comment to the opposition members would be for them not to get so wound up. Things are going in the right direction, and I will get into the direction that this country is taking in a few moments.
Where is Canada relative to G7 nations, debt to GDP, for example, deficit to GDP, job growth, employment insurance, some of the key drivers, key indicators, of an economy's health? If we look at debt to GDP, obviously in G7 countries, Canada is far and away the best. With regard to deficit to GDP, we are absolutely the best, with a near balance this year and a surplus next year. No other country in the G7 can even come close to that. In fact, most of them are in structural deficit positions at this point.
On employment and records, and I am not a partisan person, I can assure hon. members of that, the opposition has failed to recognize there has been over a million new jobs created since July 2009. Those are the indisputable facts.
It is the leadership of this government, the Minister of Finance and the Prime Minister and the members of caucus, who have led us to this point. We should not forget the economic downturn in 2007, 2008, and 2009. We should not forget the budget that was delivered in 2009, which saved the day, in my opinion, for this country. We need to focus on that.
What have we done? People say that we have ridden the coattails of the U.S. out of the recovery. That is not true. We came out of it much sooner than the U.S., and in much better condition. What have we done? Long before I came to this House, we lowered taxes for businesses, families, and individuals. That has allowed people to keep more of their own money. A dollar in the hands of business, or a dollar in an individual's or a family's hands, is far more productive than it is going through the inner workings of government.
We have the lowest corporate tax rate of any other developed country. We have expanded trade. We cannot point to one trade deal that saved the day; we have trade deals with 43 countries. They are not all fully implemented, but regarding the ones that we have fully implemented and the ones that will be implemented, for example, Canada-Korea, the benefits of these will be felt for decades. Long after I am gone from this House, the impacts and the benefits will be felt.
Let us take, for example, tariffs. I live in a rural riding. The tariffs on pork products, the tariffs on beef products, the tariffs on identity-protected soybeans, adzuki beans, navy beans, white beans, et cetera, are all over 400%. The tariffs on pork products are over 30% or 40%. The tariffs on beef products are in that same range.
The U.S. and the European Union have signed agreements with Korea that are being implemented now, being phased in, and what has happened? Our trade with Korea has dropped 30%. That is not good. Some of these tariffs would come right off immediately, and over the next number of years tariffs would be reduced. This is going to help our economy.
This is not creating fake economies through quantitative easing or by injecting money into frivolous things. This is making investments, reducing tariffs, and letting business do what it does best, which is create jobs and economic prosperity.
What else have we done? We have invested in innovation. When I first came to the House, the member for Cambridge was the minister for FedDev and science and technology. Look what took place in southern Ontario. There were investments from one end of the province to the other that made a difference. There were investments in universities from coast to coast. The universities are still very appreciative of those investments because the investments made them more competitive. They are more attractive to international students when those students know there are world-class campuses right here in this country.
Let us take a look at the member for Brant from Brantford. Wilfrid Laurier University has a campus there. Look at what that has done to the downtown of Brantford. I used to work in Brantford.
Through the auto innovation fund, we have invested in the auto sector. Hundreds of millions of dollars have been invested in increased productivity, capacity, and performance in auto assembly plants here in this country, in spite of my good friend Ken Lewenza.
Border perimeter agreements with the United States are another one. Years from now, when we look back at how we got to such a favourable position with the world, this will be another one. Rules and regulations that cause burden, red tape, and encumbrances on business are being improved and streamlined to allow products to cross our border each and every day at lower cost and with less labour and less burden.
Just wait until the bridge is built in Windsor. That will make a big difference, as I know the Speaker will attest to. We have reduced red tape. I have already announced some of our initiatives to reduce red tape, but we are continuing on.
For example, in the budget this year alone, we are talking about payroll deductions, such as Canada pension and employment insurance deductions, that come off at source. The employer or an employee has to take time out of the day to do these deductions from the payroll. We intend to raise those limits, those thresholds, so that CPP and EI remittances would not have to be sent in every two weeks. Now it would be every month.
I want to talk about what a decade will do. Let us take a look at what a decade in Ontario has done to the Ontario economy. An Ontario Liberal government has absolutely destroyed the economy in Ontario. That is the truth. What has a Conservative government done in Canada in the last eight years? We have set this country up for economic success and prosperity for, I am guessing, probably 40 or 50 years. It is the clearest example I can give. It is why I entered politics, and I am sure it is why most of my colleagues have. I am sure that 40 years from now our grandchildren will have great jobs because of what this government has done.
Canada-Honduras Economic Growth and Prosperity Act March 6th, 2014
Mr. Speaker, it is a pleasure to rise in the House to speak to the Canada-Honduras trade agreement. I have been listening intently to the other speakers.
First and foremost, it is important to point out, as a previous speaker has already mentioned, that Canada is already trading with Honduras. It is not that we are not doing trade with Honduras and are now exploring this; we are doing millions of dollars in trade with Honduras currently. We are talking about the reduction or elimination of tariffs. That is where we are as far as the debate goes and the essence of the trade agreement.
Once this agreement is in force, nearly 70% of the tariffs that are in place today would be eliminated. Over the length of the deal, which is to be fully implemented within 5 to 15 years, over 98% of the tariffs that are currently in place between us and Honduras would be eliminated. That is important to recognize.
The population is about 8.3 million people. Over the last 25 years, the population has almost doubled. This is a very fast growing country. With countries that are fast growing, there are tremendous opportunities for growth and innovation, certainly for growth in our trade.
The population in Honduras has grown between 3% and 4% for the last number of years, and not only is the population growing, but its economy is growing as well. It is not a very industrialized nation. That in itself presents many more opportunities for Canadian manufacturers, whether it is in plastics, or any other products that may be needed in an economy that is growing, diversifying, and moving forward.
It is also important for people to note that we are not the first country trying to finalize a deal for trade with Honduras. The United States signed its trade agreement with Honduras almost 10 years ago, in 2006. The European Union signed one in 2013. Certainly there is a precedent there, which leads to my next important point, which is that Canada participates in the tariff elimination so our agricultural producers can compete with American producers and enjoy the same opportunity that they do
I will give an example of where that is hurting producers in my riding of Huron—Bruce, with edible soybeans and the lack of a deal with South Korea. There are extremely high tariffs on edible soybeans. The United States has its trade agreement with South Korea, and this is putting producers at a disadvantage in Huron—Bruce today. It means that the premium, not the price, not the basis, but the premium that a producer of edible soybeans would receive, is diminished because of the tariff that is applied to them. That is what we are talking about.
Again, Huron—Bruce is in southwestern Ontario. A lot of beef and pork is grown there. To give the size, scope, and scale just of Ontario, we are looking at about 4.8 million hogs and 600,000 head of cattle per year that are taken to market. There is tremendous opportunity in the red meat sector with this trade deal.
Of note in the last number of years, and I give Jim Clark from Ontario Corn Fed Beef top marks on this, is that a brand of corn-fed beef has been developed that is reaching across the world as a premium product. A lot of the beef producers in Alberta are sweating because they know that corn-fed beef from Ontario is the best. About 55% of the cattle in Ontario are going to this program, and for those producers, there is opportunity.
I should also mention some of the tariffs, on a percentage basis, that some of our producers would experience. Beef and pork are both at 15%.
Another product that could certainly be exported from Huron—Bruce, and from coast to coast, is maple syrup. It is about 10%, on average. We are looking at about 10.5% on agricultural products going into the Honduran market.
We have over $3 million a year in sales to Honduras. There is a great opportunity to grow that by working with people on the ground to knock down those barriers and get more products into the hands of the Honduran people.
I would also note that it is vitally important in a lot of these projects and trade deals, certainly with developing nations, for there to be a world-class port facility. Honduras, fortunately, has a world-class port facility that allows for containers to be shipped in and out. That in itself is also of value. Again, that is likely why we have had a long-term trade relationship with Honduras.
We should not only look at what is in it for Canada on an export basis; we should look at what we are bringing in and the value for the people in Honduras.
There are some products that we as Canadians consume a lot of, which would be coffee, bananas, pineapples, bananas, etcetera. Even though they may not be milk and eggs, for most Canadians these are staples in many of our diets. The reduction of tariffs on those products coming in would be good for Canadians. It would be good for all Canadians, regardless of income and wealth. It would allow their families to put those products on the table at a lower cost than they are today.
If we look at infrastructure, what are some of the issues Hondurans are faced with? They are probably consumed with infrastructure issues, such as roads and bridges, safe drinking water, and sanitary sewers in their cities and reaching into their urban areas, where it is applicable. We have world-class engineering and construction firms here in Canada. I am sure that they are doing business in Honduras right now, but this would allow them to have an expanded role and better opportunities for trade there.
I would like to talk a little more about Huron—Bruce, if I may. Huron—Bruce is a large rural riding in southwestern Ontario. I have mentioned beef and pork production. The area is a huge producer of grains, corn, soy beans, wheat, and other specialty products that may not be common to people from coast to coast.
We have the deepest freshwater port in Lake Huron, which allows for tremendous opportunities. A large amount of grain is shipped in and out of Goderich each and every year, which presents further opportunities. Maybe the Canada-Honduras trade agreement would not change the trade picture in Huron—Bruce overnight, but when we add the cumulative effect of all the trade agreements, it would make a difference for agricultural producers.
We also have the largest inland holding facility for grains, with the Hensall co-op.
I can remember in the 2005 election, back when corn was in the $2 range and farmers were legitimately struggling, one of the commitments we made to our producers was something we heard from them. They did not want to earn their living from the mailbox. They wanted to earn their living from the marketplace. I am proud to say that eight or nine years later, that is what they are doing. It is not only because of the trade agreements. There are a lot of other factors that go along with it. However, these trade agreements have added up and made significant improvements to the situation for our producers.
We can take a look at the price of a great number of commodities and look at where they have gone. We can take a look at a great number of farmland values and how they have increased since 2005. This is all because what we are trying to do is set up markets, reduce barriers, and work with other countries. We work with their veterinarians and food inspection agencies so that when a food issue comes up, they can react quickly and know that we have mechanisms here in Canada to protect the export of our food and food products. We have done that.
One other product I have not mentioned is the great hardwood lumber that comes out of Huron—Bruce. It is world-class hardwood maple, oak, and cherry. There are great products coming out. There is walnut as well, whether veneer or hardwood flooring. These are products that would now have the tariffs reduced. I believe on wood products it is around 15%. We will see that reduced.
As these are reduced, our products will become more competitive with the U.S. and with the European Union. That is good for Canadians, it is good for Canadian producers, and it is certainly good for a riding like mine, Huron—Bruce.
I am glad to take questions from the opposition.
Bruce Power February 26th, 2014
Mr. Speaker, Bruce Power is the largest employer in Huron—Bruce, employing over 3,700 full-time staff. It is the largest nuclear power plant in the world, with eight functioning reactors. It is also Canada's largest private–public partnership. In 2013, it sold electricity at a cost of 6¢ per kilowatt hour, versus the provincial average of 8.5¢. That is 30% below the provincial average. It also provides 30% of Ontario's power, making it one of the most efficient and cost-effective means for power generation in the country.
Through direct and indirect employment, nuclear energy in Canada provides for almost 75,000 full-time jobs.
I would like to welcome Bruce Power to Ottawa this week for the Canadian Nuclear Association's annual conference and trade show. I hope my colleagues in the House have a chance to visit the Weston Hotel to learn more about this vibrant and reliable industry.
Keep up the good work at the Bruce so we can keep the lights on.
Veterans Affairs February 7th, 2014
Mr. Speaker, our government remains committed to serving the Canadians who served us.
I would like to share a story from Stan Kenyon, a 95-year-old World War II veteran from Brantford, Ontario.
He recently stated in a local Brantford newspaper:
I am getting all of the benefits I need, I always have, and I've never once been to an office. Someone either comes to my home to see what I need or I get a letter in the mail.
This is exactly what Canadians and veterans expect, and I thank Mr. Kenyon for his contribution to Canada. It is an honour to serve him. I also thank the member for Brant, who sits right beside me, for his hard work on behalf of veterans in his riding and across this country.
Committees of the House November 27th, 2013
Mr. Speaker, I have the honour to present, in both official languages, the first report of the Standing Committee on Health on the supplementary estimates (B) 2013-14.