Blake Richards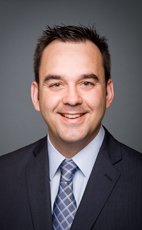 House of Commons photo
Track Blake
Your Say
Elsewhere
Crucial Fact
His

favourite word

is obviously.
Conservative
MP for Wild Rose (Alberta)
Won his last election, in 2011, with 74.70% of the vote.
Statements in the House
Pipeline Safety Act February 26th, 2015
Mr. Speaker, although I thank the member for the question, I have to say that the assertions I just heard the member make are completely false. I know that the NDP is a party that does not understand the importance of ensuring, in what we are doing in terms of responsible resource development, that the environment is protected and that the economy can continue to move forward. These are things that are important. They are both important, and they are both taken in concert by this government.
The NDP does not seem to get that. We have people from the NDP going down to the United States to lobby against our energy industry. New Democrats do not understand the importance of protecting the environment and ensuring a strong economy. That is the basis of the falsehoods I just heard in the question, and it is the basis of the New Democrats' poor position on these issues. It is why they have been so poorly received in terms of the position they have taken on our attempts in the past to improve things like pipeline safety and environmental protection, and they have even voted against them.
Pipeline Safety Act February 26th, 2015
Mr. Speaker, I am left with two thoughts after listening to the member's question.
Here is the first. I have listened to him today throughout the debate, both to his questions and his comments. I suppose it is typically Liberal, so I should not be surprised, but there is such inconsistency in the position I am hearing. First I heard some comments from the hon. member about how this is too little too late. Then it was why do we really need it. Then it was that we should have done it sooner. He just cannot seem to come up with a position that is coherent. I guess that is very typical of a Liberal, so I should not be too surprised.
Having said that, what I can tell members is that our government's position is very clear. Yes, Conservatives believe that our pipeline safety record in Canada has been quite strong. As I said, 99.999% of the products moving through are arriving safely. However, we can always strive to do better. That is important.
We always want to make sure that we are doing everything we can to help protect our environment, our economy, and the interests of Canadians. That is what we are doing, and I hope we will have support for it, despite all the inconsistencies on the part of the Liberals.
Pipeline Safety Act February 26th, 2015
Mr. Speaker, I will first say that I will be sharing my time with my neighbouring colleague, my good friend from Macleod.
It is a pleasure to rise today in support of our government's pipeline safety act. As all hon. members know, Canada's natural resource industries play a vital role in supporting the quality of life we enjoy in this country. In my province and all provinces across this country, we owe our quality of life and the strength of our economy to the important natural resource industries.
Taken together, these industries actually account for more than 13% of our gross domestic product and more than one half of our merchandise exports. When we include the supply chain that provides goods and services to the resource sectors, these industries actually account for almost one-fifth of all economic activity in this country, almost 20% of the economic activity in this country. They create and sustain jobs from coast to coast to coast and in every region of every province in this country.
Directly and indirectly, the jobs of some 1.8 million Canadians depend on our natural resource sectors, and our natural wealth continues to be developed to create opportunities for Canadians. There are hundreds of major natural resource projects under construction or planned over the next 10 years, representing as much as $675 billion worth of investment.
Canada's energy sector is a key part of this. It contributes $175 billion annually to our economy and generates more than $25 billion a year in federal and provincial revenues. While the NDP would like to ignore this fact, these are the same revenues that help to pay for social programs like health care, education, and infrastructure. However, for Canadians to benefit fully from the potential of our energy sector, it requires world-class transportation and infrastructure, including pipelines, to get our energy products to market.
Fortunately, building and operating safe pipelines has been a Canadian tradition for decades. Canadians have the experience and the know-how to move more than three million barrels of oil across our country every single day. As we have heard, 99.999% of the oil and products transported through federally regulated pipelines in Canada have arrived safely. That is why I can stand here and proudly claim that Canada already has an extremely impressive environmental record with regard to pipelines. Indeed, few sectors can boast such an outstanding safety record.
One of the characteristics of this strong, world-class safety regime is that it continually evolves and improves. It is a safety record that is enhanced with every technological advancement and innovation and with every regulatory improvement, and that is the way it should be.
As we look ahead to the many major resource projects still on Canada's horizon, our plan for responsible resource development is more important than ever, because it is focused on getting things right for Canadians, for our environment, and for our economy.
Under our plan, we are focused on four key objectives: first, making the regulatory review process for major projects more predictable and more timely; second, reducing duplication; third, strengthening protection for the environment in marine transportation, offshore development, and pipeline safety; and fourth, enhancing engagement with aboriginal communities in every aspect of resource development.
The pipeline safety act is part of this comprehensive approach. The legislation would build on our government's plan for responsible resource development. Bill C-46, the pipeline safety act, would further strengthen our robust pipeline safety system around the pillars of incident prevention, preparedness and response, and liability and compensation. It features concrete measures to improve our pipeline safety record and to ensure that it remains truly world class. That is why it focuses on prevention, preparedness, and response as well as on liability and compensation.
It offers real action to strengthen pipeline safety, including by modernizing the National Energy Board Act.
Of course, prevention begins with the design and construction of pipelines. In additional to our new legislation, the government is seeking guidance from the National Energy Board on the use of best available technologies in pipeline projects. This includes the materials, the construction methods, and the emergency response techniques.
The legislation would clarify the rules and responsibilities for pipeline operators, including measures to prevent pipeline incidents, to increase safety for Canadians, and to better protect the environment. That is in addition to new regulations that recently came into force and that provide the National Energy Board with the power to directly administer tough new penalties, penalties that will address contraventions quickly so that larger issues do not arise in the future.
Concerning matters of preparedness and response, our proposed changes would ensure that companies know exactly what they are liable for. They would need to demonstrate their ability to meet minimum financial requirements. For example, companies operating major oil pipelines would now be required to demonstrate that they have $1 billion in financial resources.
With regard to liability and compensation, the legislation would enshrine the polluter pays principle in law. This would ensure that Canadian taxpayers will not foot the bill in the unlikely event of a major oil spill. The pipeline safety act would also protect Canadians by providing a financial guarantee, or backstop, to address damages from a major spill. It would authorize the National Energy Board to recover cleanup costs from pipeline operators. We are also taking steps to ensure that pipeline operators are responsible for any potential costs or damages when their pipelines are no longer in use or have been abandoned. No other country in the world requires a $1-billion guarantee from companies operating major oil pipelines.
On top of these improvements, we will continue to work with aboriginal communities and with industry to enhance the participation of aboriginal peoples in all aspects of pipeline operations, from planning and monitoring to responding to incidents. This will ensure that aboriginal peoples participate fully in related employment and business opportunities.
With the passage of this legislation, Canada's pipeline safety system would be truly world class. Members may ask what that means exactly. We define world class as being equal among our peer nations, countries like the United States, the United Kingdom, Australia, and Norway. Also, in many cases, Canada would be world leading. No other country in the world has absolute liability so that industry, and not Canadian taxpayers, would be held financially responsible, even before fault or negligence were proven.
Today Canada's regulatory and safety regime for pipelines is among the best in the world. However, when it comes to protecting Canadians and protecting our environment, there is no room for complacency. Pipelines are crucial to the safe transportation of oil and gas across our country and to markets beyond our borders.
With this legislation, we would make existing and new pipelines in Canada safer than ever before. It would ensure that Canada keeps setting the bar when it comes to the safe transport of our energy products. That is why I want to urge all hon. members to support this very important piece of legislation.
Pipeline Safety Act February 26th, 2015
Mr. Speaker, when our government has made changes in the past regarding pipeline safety systems, members in the opposition have always voted against them.
Would the member be able to explain to the House why those members voted against increasing the number of inspections by 15%, doubling the number of comprehensive audits and bringing in new fines for companies that break our strict environmental regulations? It seems quite inconsistent.
Taxation February 6th, 2015
Mr. Speaker, the communities in my riding are filled with hard-working Canadian families who need tax breaks to help with the costs of raising their families—not the opposition's massive spending schemes and carbon taxes that would kill their jobs.
Could the Parliamentary Secretary to the Prime Minister please update the House on the action that our government is taking to help Canadian families?
National Defence February 3rd, 2015
Mr. Speaker, today the world is reacting with shock and outrage to a new video released by ISIL. This video is further proof that these jihadi terrorists have declared war on our values and our way of life. Can the Minister of National Defence please speak to this matter?
Taxation January 29th, 2015
Mr. Speaker, our Conservative government is delivering an unprecedented package of benefits to hard-working families through the expanded universal child care benefit and the family tax cut plan.
In my riding, in places like Airdrie, Cochrane, Crossfield, Olds, Canmore, and Banff, and in communities all across Canada, the vast majority of these benefits will go to low- and middle-income families, and 100% of them will benefit from our plan.
However, time and time again, the Liberals and their NDP comrades have made it clear that they want to take this help away from Canadians. Shame on them. On this side of the House, our Conservative government stands with hard-working Canadian families.
Business of Supply January 27th, 2015
Mr. Speaker, I say shame on the hon. member for the kinds of smears that I just heard. I did not hear any basis in fact for any of the things she talked about. Our government's commitment to veterans is completely absolute. We have an absolute commitment.
I want to thank her for the opportunity to comment on the approach she mentioned that our government would take as compared to the Liberal approach. This is very key, because there is a key difference between our approach and the approach of the Liberals. Their approach would be one that would see more money taken from taxpayers and given to bureaucrats in Ottawa, because they believe they know better than Canadians how to spend their own money. That is not the approach of our government.
Our approach is one that believes that Canadian families know best how to raise their own children and how to spend their own money, not bureaucrats in Ottawa. That is the key difference between the two parties. We would rather Canadians have their money returned to them in the form of tax cuts because we know that back in the pockets of Canadians is where money can be best spent by Canadians: on their needs and priorities.
Business of Supply January 27th, 2015
Mr. Speaker, I would encourage all Canadians to contrast all the statements and the record of the NDP to the statements and record of our government. Our government has consistently reduced taxes for all Canadians. As I mentioned during my speech, 180 times we have reduced taxes for the average family, saving each of them over $3,400 in tax. We have reduced the taxes on businesses. The NDP has indicated that it would raise those taxes, which is very contradictory to what its leader said today.
When we look at the records and plans of our government, we see there is certainly no question which one would create the most opportunities, continue the lowest taxes, and not adopt the risky spending schemes proposed by the NDP, and not return to the huge deficits and debt that there would be with the NDP, without question. We would also see that from the Liberal Party. There is only one party that Canadians know they can count on for lower taxes, balanced budgets, growth, and prosperity in this country, and that is our Conservative government under the leadership of our Prime Minister.
Business of Supply January 27th, 2015
Mr. Speaker, I know it concerns them that our government's record is so warmly received by Canadians and that their record is such a poor one of big government and low growth and deficits as far as the eye can see.
It is not only on tax relief for Canadian families that we disagree with the opposition, but on the fact that we have also lowered taxes on businesses across this country to create jobs and economic growth, and that Canada now leads the G7 with the lowest overall tax rate on new business investment. According to KPMG, total business tax costs in Canada are the lowest in the G7 and are 46% lower than those in the United States.
The opposition would reverse this course, with the NDP in particular saying that it would increase business taxes. Only a party with no experience in government or running a business would think that taking money out of the hands of businesses would somehow create jobs.
I can assure the House and all Canadians that we will keep lowering taxes on businesses and will continue to reduce red tape. We have lowered taxes while growing, to all-time record highs, federal financial support for health and social services that define and sustain us.
This success is no accident. It has come about because our government has created the conditions for success and kept them when times were tough. This may have escaped the attention of the opposition parties, but it has not escaped the attention of independent experts all around the world. Moody's Investor Service, Fitch Ratings, Standard & Poor's, and DBRS have all reaffirmed their top ratings for Canada, and it is expected that Canada will maintain its AAA rating in the year ahead. This paints a picture of a superb environment for business, from manufacturing, for trade and investment. This means a strong environment for creating good, high quality, full-time jobs for Canadians.
While we cannot expect our actions to insulate us fully against future risks and crises, we can be confident that the foundations our government has laid over the past seven years have set us on the right course. Going forward we will continue to work hard on the next federal budget, fully cognizant that we, like other countries, still have headwinds to confront.
As our government and our Prime Minister have consistently said, the global economy remains fragile. We are not immune to economic forces outside of our borders and we are not immune to the decisions of countries around the world.
It is true that Canada is a significant oil exporter and that the unexpected collapse of crude oil prices since last June is an area that we must be particularly vigilant about. We know that the impact of lower oil prices is complex and has a variety of potential effects on the economy. Given the volatility of prices, there is no consensus about the future of oil prices in the shorter term. That is why we are taking the prudent approach and monitoring the situation.
I would certainly discourage the sort of thinking at the core of today's motion for debate that erroneously assumes that current circumstances will not continue to change and evolve. Today's motion by the opposition would have us act prematurely and panic at the first signs of adversity. Canadians can rest assured that our government will not try to build a hasty defence against global headwinds on shifting sands. We will continue to do as we have always done, that is, to act prudently and effectively and decisively. We will do so as always on the basis of sound analysis and policies with a proven record of creating jobs and growth in the face of the global challenge. I look forward to our next budget's delivering on this commitment, as we have always done.
I would encourage all hon. members of the House to support our government's efforts and to reject today's motion and all the other ill-considered actions.