Blake Richards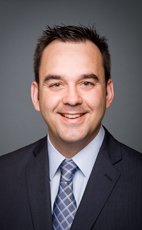 House of Commons photo
Track Blake
Your Say
Elsewhere
Crucial Fact
His

favourite word

is obviously.
Conservative
MP for Wild Rose (Alberta)
Won his last election, in 2011, with 74.70% of the vote.
Statements in the House
Anti-Bullying Campaigns October 28th, 2014
Mr. Speaker, I rise today to applaud and congratulate a grade 11 student at George McDougall High School in my hometown of Airdrie, Alberta. Last month, Caitlin Prater-Haacke was maliciously targeted by a bully. He broke into her school locker, accessed her iPad, and posted hateful messages on Facebook.
Caitlin reacted with the poise of a woman wise beyond her years. She bought 800 Post-its, wrote positive messages on them, and stuck them on every locker in her school. I am proud to say that her efforts were widely supported by the community. Led by the Airdrie Moms Facebook group, the City of Airdrie declared October 9 as Positive Post-it Day, an event that was widely embraced throughout southern Alberta and across our country.
Through the power of positive words, Caitlin has turned an act of malice into a valuable lesson for all and we could not be more proud of her, just as we are tremendously proud of our other courageous anti-bullying crusaders, such as MacKenzie Murphy of Airdrie and Hannah Godard of Cochrane. May their grace inspire all of us who stand up against bullying.
Taxation October 20th, 2014
Mr. Speaker, this weekend the Liberal leader put his foot in his mouth once again, admitting that if given the chance he would hike taxes on hard-working Canadian families so that he could spend billions of dollars on expanding government, which would return Canada to deficit and drive up the debt. Astonishingly, he believes Canadians actually want higher taxes. Only the Liberals could see putting money back into the pockets of hard-working Canadians and taking it out of the hands of big bureaucracy as somehow wrong.
Our government will balance the budget in 2015 and provide tax relief for Canadian families. Thanks to our low-tax plan, the average Canadian family already pays $3,400 less this year in taxes than under the previous Liberal governments, and now the Liberal leader wants to take that away from Canadians.
Only someone as out of touch with middle-class Canadians as the Liberal leader could possibly suggest removing tax cuts with the universal child care benefit.
Only our Conservative government can be trusted to balance the budget while reducing the tax burden on Canadian families.
Canada-Korea Economic Growth and Prosperity Act September 30th, 2014
Mr. Speaker, I appreciate that opportunity because she is absolutely right. The Asia-Pacific region is such a vitally important potential market for us and a growing area of the global economy.
When I look at the time since the Korea-EU free trade agreement and the Korea-U.S. free trade agreement, which came into force in 2011 and 2012 respectively, certainly we have seen a decline in terms of our share of the market share in agrifood exports. Obviously, that means there is a lot of opportunity for us with the implementation of the Canada-Korea free trade agreement.
This is something the Liberal member who asked the previous question indicated was done under Paul Martin. We can speak about the famous words of one former Liberal leader to another of its former leaders, that they did not get the job done. Well, they did not get the job done. This Conservative government did get the job done and we are now going to have access to the Korean market.
Canada-Korea Economic Growth and Prosperity Act September 30th, 2014
Mr. Speaker, I really had to struggle to suppress my laughter when I heard the hon. member talk about the Liberal Party being consistent on anything. That is certainly not something that is a hallmark of the Liberal Party, to be consistent in its position on anything.
Having said that, I would put forward the following facts to the Canadian public and let them judge for themselves. During the Liberals' 13 long years in office, the Liberal Party signed three free trade agreements. Our government has seen that expand to 43 trade agreements. Which one sounds like they are getting the job done? I would suggest it is our Conservative government.
Canada-Korea Economic Growth and Prosperity Act September 30th, 2014
Mr. Speaker, I listened with interest to the question from the hon. member. It was almost as if he did not get the memo. He has such a reflex to oppose free trade agreements, because his party always opposes them, it almost sounded like he was going to indicate that New Democrats were opposing this one as well, until he realized that he had to go against his reflexes and that they are actually supporting this one.
Having said that, there were all kinds of reasons why they would not support free trade agreements. That is a typical NDP position, to not support free trade agreements. As a government, we know how important free trade is for our economy and how important it is for prosperity and growth of jobs in this country. It is something that we will continue to move forward on.
I certainly hope he was not suggesting that this agreement with South Korea is not one that he indicated the criteria of having important trade value. Certainly the Asia-Pacific market is a very important lucrative market for Canada and one that we are very proud to be entering into. I certainly hope that the member, despite his reflex to oppose all trade agreements, will vote in support of this agreement.
Canada-Korea Economic Growth and Prosperity Act September 30th, 2014
Mr. Speaker, it is pleasure to rise on this debate today.
Our Conservative government is focused on creating jobs and opportunities for Canadians in every region of our country. That is why our government launched the most ambitious pro-trade plan in Canadian history. We are pursuing deeper trade and investment ties with many of the largest, most dynamic, and fastest-growing markets in the world. We are doing so to enhance Canada's competitive edge in a fiercely competitive global economy.
To this end, our government has developed the global markets action plan, GMAP, Canada's blueprint for creating jobs and opportunities at home and abroad through trade and investment, the twin engines of economic growth. Under the GMAP, our government will concentrate efforts on markets that hold the greatest opportunities for Canadian businesses.
In support of this, our government stands ready to harness Canada's diplomatic assets in the pursuit of commercial success by Canadian companies abroad, particularly by small and medium-sized enterprises. In fact, the GMAP establishes ambitious yet achievable targets over the next five years to expand the export footprint of the Canadian small and medium enterprise community.
Throughout the GMAP consultation process, it was clear that the Asia-Pacific region is a crucially important one to Canadian companies. It is home to the high-growth markets of the future. As Asia continues to prosper, the implications for Canada are profound in both the short and the long term. Trade has long been a very powerful engine for Canada's economy, and it is even more so in what remains a challenging time for the global economy.
It is shameful to note that during 13 long years in power, the Liberals completely neglected trade. They completed only three free trade agreements. The Liberals took Canada virtually out of the game of trade negotiations, putting Canadian workers and businesses at severe risk of falling behind in this era of global markets. In fact, the last time the Liberals tried to talk seriously about trade, they were campaigning to rip up the North American Free Trade Agreement.
It was also very disappointing to see this past summer the NDP trade critic protesting alongside well-known radical anti-trade activists, like the Council of Canadians and the Canadian Centre for Policy Alternatives, at an anti-trade protest. Fortunately for Canadians, they can count on this Conservative government to get the job done.
With the conclusion of negotiations for the Canada-Korea free trade agreement, our government has taken a meaningful and concrete step toward ensuring that Canadian companies have increased access to the Asia-Pacific region. South Korea has been designated a GMAP priority market. In addition to being the fourth largest economy in Asia, boasting a robust, export-oriented $1.3 trillion economy, South Korea is also a key gateway to the wider Asia-Pacific region that offers strategic access to regional and global value chains.
With a population of 50 million and a per capita GDP of more than $25,000, which is one of the highest in Asia, South Korea is one of Asia's most lucrative, dynamic, and advanced markets. It is home to many large global businesses, including household names like Samsung, Hyundai, and LG. I am sure almost every member in the House would be able to say they have products from some of those companies in their homes and offices, and I am sure most Canadian households would be able to say the same.
The priority sectors identified under the GMAP as holding promising opportunities for Canadian companies in the South Korean market include, but are not limited to, areas like agriculture, education, oil and gas, mining, information and communications technology, and sustainable technologies.
I will now touch on just a few of these priority sectors and emphasize how the Canada-Korea free trade agreement would transform these opportunities into engines of growth for Canadian companies and for the Canadian economy as a whole.
South Korea imported over 29 billion dollars' worth of agrifood and seafood products in 2013. Canadian exports to South Korea of those goods were nearly $416 million last year, representing less than 2% of the market share. This marks more than a 60% decline in Canadian agrifood and seafood exports over the proceeding two years. A key reason for this is the preferential access that our competitors have enjoyed since their free trade agreements with South Korea came into effect. Most notable are the Korea-EU and Korea-U.S. free trade agreements, which came into effect in 2011 and 2012, respectively.
South Korea's growing per capita income and demand for high-quality food present considerable potential for our Canadian products. Export growth in agrifood and fish and seafood products depend on the full implementation of the Canada-Korea free trade agreement. Only this would ensure that Canadian producers are on a level playing field with major competitors in the South Korean market.
Based on 2011 to 2013 average trade values, the Canada-Korea free trade agreement would eliminate tariffs on around 70% of agricultural imports from Canada into South Korea within five years, and about 97% of agricultural imports within 15 years. This includes all key Canadian products of interest. This duty-free access would give Canadian agricultural products, including beef, pork, canola and grains, the preferential access to the South Korean market that they need.
South Korea was Canada's eighth largest market for all goods exported in 2013. Even so, Canada is not ranked as one of South Korea's top 10 suppliers of mineral resources. Obviously, what that tells us is that there are significant opportunities for growth for Canada in this sector.
The Canada-Korea free trade agreement would significantly improve market access opportunities for Canada's metals and minerals sector by eliminating tariffs on all Canadian metal and mineral exports. This includes aluminum, iron, steel, nickel, non-ferrous metals, precious gems and metals, and other mineral products. Upon the agreement's entry into force, over 98% of South Korea's current metals and minerals imports from Canada, which currently face duties of up to 8%, would be duty free, and all remaining tariffs would be eliminated within five years.
If I may, I will move on to another sector that would benefit from the Canada-Korea free trade agreement and boost the ability of Canadian firms to expand their access into the South Korean market and beyond. That is the information and communications technology sector. South Korea is a major manufacturer of ICT products. Significant opportunities exist for Canadian ICT companies to partner with major South Korean companies, many of which are global leaders, and to leverage their global value chains.
In addition, South Korea is home to a large consumer base with a high propensity for adoption of new ICT technologies, particularly in telecoms, game development and entertainment. These are areas in which Canadian companies have significant expertise. The fast growth of 4G mobile services in South Korea also presents opportunities to be involved in the development of new wireless technologies and network services. South Korea has a high smartphone penetration ratio of 73% of its population, which is the highest in the world. That provides a great market base for Canadian game developers and digital entertainment producers.
The Canada-Korea free trade agreement would significantly improve market access opportunities for Canada's ICT sector by eliminating tariffs on all Canadian exports. Products such as cameras, transmission apparatus, and electrical conductors, which have current duties of up to 13%, would enter the South Korean market duty free upon entry into force of this agreement.
Without question, the Canada-Korea free trade agreement would level the playing field for Canadian companies and enhance their ability to tap into lucrative global value chains, boosting their global competitiveness, profitability and long-term sustainability. Going forward, our government will continue to work closely with industry stakeholders to keep the GMAP attuned to global trends and to align it with our government's priorities.
Working together, we will build on our past successes to ensure a prosperous Canada that remains a champion of global trade and investment. On that note, I urge all members of Parliament to join me in supporting the implementation of the Canada-Korea free trade agreement, which would create jobs, growth and long-term prosperity in every single region of this country.
Television Broadcasting September 22nd, 2014
Mr. Speaker, as the saying goes, if a company is successful, Liberals want to tax it; if it is still successful, they want to regulate it; and when it stops being successful, they will subsidize it.
How else do we explain the relentless calls for a Netflix tax from the Liberals? Whether they are demanding that the CRTC regulate Internet video or force Netflix to air content nobody actually wants to watch, the Liberals are, as always, failing to stand up for consumers, who are increasingly watching Netflix and YouTube.
While we await, with interest, the outcome of CRTC's Let's Talk TV hearings, we note that the CRTC has declined in the past to regulate Internet video, and we support that position. If the CRTC changes its position and starts taxing YouTube and Netflix, the government will overturn it.
Our position is clear: no Netflix tax. Leave Netflix and YouTube viewers alone.
Veterans Affairs June 20th, 2014
Mr. Speaker, due to the efforts of our government and based on our tremendous respect for their service to our country, Canada's injured veterans may receive an average monthly benefit of between $4,000 to $6,000. These are supports that our injured veterans need and deserve.
Can the Parliamentary Secretary to the Minister of Veterans Affairs please update this House on the benefits that our government provides to injured veterans and their families?
Tourism Week June 16th, 2014
Mr. Speaker, this being tourism week, we celebrate the continued success of this key industry, which brings jobs and economic growth to every single region of this country.
The year 2013 was outstanding for all of the industry's key partners, from the Tourism Industry Association of Canada and the Canadian Tourism Commission, to private sector hospitality and tourism operators. All major tourism indicators for Canada are positive, with solid growth in tourism revenue, GDP, arrivals, and employment. Canada's tourism sector generates almost $85 billion in revenues annually and supports over 600,000 jobs.
The good news does not end there. Rendez-vous Canada, the CTC's premier international tourism marketplace, saw record-breaking attendance. These international buyers are our partners in the trillion-dollar global tourism industry, where every 1% increase in Canadian arrivals is equivalent to $817 million in growth in Canadian exports.
On behalf of our government and all members of this House, my congratulations to the Canadian tourism sector on yet another successful year.
Petitions June 12th, 2014
Mr. Speaker, it is an honour today to present petitions that contain about 3,600 signatures collected by Kim Thomas, who is from the town of Cochrane in my riding, and her many friends and family, in conjunction with the group Families for Justice, after her son Brandon Thomas was tragically killed by an impaired driver in 2012.
In the interests of public safety, the petitioners call upon the government to implement tougher laws and new mandatory minimum sentencing for those persons convicted of impaired driving causing death.