Blake Richards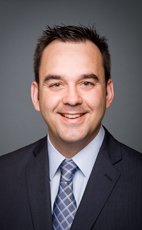 House of Commons photo
Track Blake
Your Say
Elsewhere
Crucial Fact
His

favourite word

is obviously.
Conservative
MP for Wild Rose (Alberta)
Won his last election, in 2011, with 74.70% of the vote.
Statements in the House
70th Anniversary of D-Day June 5th, 2014
Mr. Speaker, 70 years ago tomorrow, the greatest seaborne invasion in history took place along the beaches of Normandy.
Under intense fire from German infantry, thousands of Canadian soldiers braved intense combat and turbulent waters to seize and secure Juno Beach. Over the span of two bloody hours, they achieved their objective, before moving inland to begin the process of crushing Hitler's war machine.
Several years ago, I visited Juno Beach. What struck me as I looked down on the beaches was the bravery of these Canadian soldiers. These young men charged into a wall of enemy fire. Each and every one of them made a conscious decision to risk their lives for the lives of others.
It has been 70 years since D-Day, and Canadian flags still fly proudly on the soil liberated by these young men and women. On this solemn anniversary, may we continue to keep the faith with those who came before us, may we dutifully pass the torch to those who follow, and may we always fly the Canadian flag proudly.
Reform Act, 2014 May 27th, 2014
Mr. Speaker, I share a similar concern with the previous questioner. I listened to the hon. member's response. He said that he felt there needed to be written rules rather than conventions. My concern is that what we are doing here is having Parliament set the rules for political parties and the way they run their nomination processes and their caucuses. My feeling would be that this should be something political parties determine on their own. It is something caucuses should determine.
If the member wants written rules, why did he not choose to approach his political party and encourage other political parties and caucuses to do the same, rather than prescribe something by Parliament?
As a supplementary question, who would he see enforcing these rules? Would it be Elections Canada, Parliament, or an officer of Parliament? What would be the prescription?
2014 Alberta Summer Games May 15th, 2014
Mr. Speaker, I am proud to inform the House that from July 24 to July 27, the city of Airdrie will host the 2014 Alberta Summer Games. The community will host more than 3,200 participants, coaches, and officials as Alberta's top athletes, ages 11 to 17, compete in 15 different sports.
As the single largest supporter of the Canadian sport system, our government is proud to support participation and excellence from the playground to the podium. Events like the Alberta Summer Games not only help build Canada's reputation for excellence and competition but also promote the many benefits of sport, encouraging children and youth of all ages and backgrounds to lead healthier and more active lives.
The Alberta games have a storied history dating back to the inaugural event held in Calgary 40 years ago, but I can promise this: "You ain't seen nothin' yet".
I want to thank the many sponsors, coaches, administrators, and volunteers hosting this community-wide celebration, including games chair Al Jones, who are working long hours to ensure this year's event is the best ever.
Fair Elections Act May 12th, 2014
Mr. Speaker, I appreciate the question. I can confirm that the committee did in fact have dozens and dozens of hours of testimony.
We had a very significant and detailed debate about the legislation over quite a period of time. We were able to look at a number of different suggestions that were given to us. We heard from the Chief Electoral Officer, past chief electoral officers, and many other electoral officers across the country. We heard from many academics and Canadians of all types who were there to express their thoughts on our election law, a very important subject.
We were very appreciative of all the testimony we heard. We were able to make a number of amendments that I think make a great bill even better.
Fair Elections Act May 12th, 2014
Mr. Speaker, I would be happy to provide a specific answer to his question. However, I will point out first of all that he should get his facts straight when asking a question. From listening to the preface to his question, the member was misinformed in terms of what the facts actually are.
The voter information card is not an identification card. It is an information card. It has never been a piece of identification. In the last election, on a test basis, it was something that was allowed.
It has never been one of the 39 forms of identification that are acceptable. In fact, what I can confirm to the member is that there are 39 forms that continue to exist to prove one's identity.
I can also confirm to the member that during the committee hearings and committee discussion, we did, in fact, make some amendments to the provisions about voter identification to ensure that where people are able to prove their identity, which is very important, because people must be able to prove who they are to vote, they are able to co-sign an oath with another elector who can confirm their residence. This would be in instances where the residential address does not appear on their identification. People would be able to use that process prove their residence.
Fair Elections Act May 12th, 2014
Mr. Speaker, it is a pleasure to rise to speak to the fair elections act.
The fair elections act is a bill that would make significant changes to Canada's election laws. It would close loopholes to big money, impose new penalties on political imposters who make rogue calls, and empower law enforcement with sharper teeth, a longer reach, and a freer hand. The bill would also implement 38 of the Chief Electoral Officer's recommendations.
As a member of the procedure and House affairs committee that studied this bill in great detail, I can say that through the committee process, we were able to make a great bill even better with a number of amendments made at committee through the work that we did there. A very thorough study was done and a very thorough debate happened around the bill at committee and in the House of Commons.
There are two particular elements of the bill that I would like to address in my brief remarks here today.
The first is a key change that the fair elections act would make in putting in place a very clear process that the Chief Electoral Officer would have to follow when issuing changes to the rules governing elections.
Everyone in the House has obviously been through an election or two, and in some cases many more than that. Some of us have probably encountered situations in which the rules were not as clear as we would have hoped. Complicated rules can certainly bring about unintentional breaches. They can even intimidate everyday Canadians from taking part in democracy. That is unfortunate in a democracy. We want to encourage more people to get involved, make it easier for them to stay involved, and reduce the risks of transgressing the rules.
The bill before us would make the rules for elections clear, predictable, and easy to follow. Just as importantly, it would provide a system whereby the Chief Electoral Officer could help citizens avoid making mistakes.
The bill contains provisions that would improve the transparency and consistency of election rules. It would do this by drawing on the successes of other government agencies in improving their own regulatory regimes through more communication and greater transparency. They have put in place a system of notices to advise regulated entities on how the law applies to them. These generally take the form of guidelines and interpretation notes or bulletins. For example, the Canada Revenue Agency routinely publishes bulletins to advise taxpayers on how it will interpret and apply specific provisions of income tax law.
These procedures help to clarify the rules. They establish an accessible and transparent body of information to help interpret the rules. They enable interested parties to make preliminary inquiries without prejudice to explore how the rules are likely to be interpreted.
Under the bill before us, a registered party would be able to request from the Chief Electoral Officer an advance ruling or a written interpretation of questions regarding the Canada Elections Act. The Chief Electoral Officer would be required to respond within 60 days of the request. The bill would provide a further 30-day notice period before the ruling or interpretation would be formally issued. This would enable all parties to respond to the new rule.
Advance rulings issued by the Chief Electoral Officer would be binding on him and on the commissioner of elections. In the interest of consistency and transparency, the Chief Electoral Officer would maintain an online registry, available to the public, of the complete text of final guidelines and interpretation notes, as well as of the written opinions containing advance rulings that have been issued.
This system would be far superior to what is currently in place, because currently political parties and campaigns can only guess at how their actions might be interpreted.
I would also point out that under the fair elections act, a mechanism would be put in place whereby the Chief Electoral Officer and the representatives of registered political parties would have a forum to help guide such interpretations. The forum is not new, but it would be put to better use.
The Advisory Committee of Political Parties was established to share information, to foster good working relations, to consult on legislative changes, and to resolve administrative issues.
Looking back at the reports of the Chief Electoral Officer following each general election, one finds a quick summary of the advisory committee's work. In the report on the 40th election in 2008, we learn that advisory committee members were generally satisfied with Elections Canada's services and the overall administration of the election, but there was discussion on candidate debates, the candidate nomination process, and voter identification. In the report on the 2011 general election, the advisory committee discussed the effectiveness of Elections Canada's information services. We think the practical knowledge that the advisory committee members have can assist in crafting future guidelines, interpretations, and advance rulings.
Under the fair elections act, the Chief Electoral Officer would turn to the advisory committee for guidance and advice on interpretation notes. The committee would have 15 days to weigh in and determine whether it thinks the guideline is fair. The Chief Electoral Officer and the parties can help ensure that the rules are clear and fair.
While the advice of the advisory committee is not binding on the Chief Electoral Officer, it should help to ensure that future rules are informed by the realities that political parties face.
The changes that I have referred to thus far in my speech deal with matters that most Canadians may not know about, but they are very important. They make the rules clearer and help prevent the unintentional breaking of the rules. They are, I would suggest, of vital interest to all members of the House, and I certainly trust that we will have them in place in time for the next election.
The second element that I would like to discuss today is the provision in the bill that would require voters to prove their identities when voting. This is clearly something that the vast majority of Canadians wholeheartedly support. They understand it is a very reasonable requirement that people should be able to prove their identities when voting. In fact, in a recent poll, 87% of Canadians indicated that was something they believed was a very reasonable thing that they supported. I can confirm that from anecdotal evidence and through conversations I have had with constituents and other Canadians. It is something that many people feel quite strongly is an important part of ensuring a fair democracy.
I would note that during the committee process there was a lot of discussion regarding those particular provisions. There were some amendments made in relation to voter identification aspects. As it currently sits, there are 39 different forms of ID that can be used to prove one's identity when voting, and there are 13 pieces of ID, besides one's driver's licence, that can be used to prove people's addresses.
Obviously those are very important changes. In committee, there were some amendments made in order to provide for any potential concerns, but we are still very much requiring that people be able to prove their identities when voting. There is provision for a written co-signed oath, signed by both the elector and another elector who is able to produce the proper identification, in order to swear to an elector's residence for those who may not have their residential addresses on their identification. That would ensure compliance with the rules and ensure that people can verify who they are in order to vote.
The committee heard many times from the opposition about hypothetical voters who would not be able to vote with these changes. I would note that during the committee process, every time I heard about one of these hypothetical voters, I would think about it. I do not have time in my remarks, but hopefully I will get a chance in the questions to go through what those hypothetical voters could do to prove their residences and identities. In all cases, I was able to come up with a solution that would allow someone to vote in that hypothetical situation.
One thing I did note is that at no time during the committee hearings, and there were very extensive hearings, did I hear any one person say he or she would not be able to vote should these changes be put in place, nor did I ever hear anyone say that he or she knew of anyone who would not be able to vote.
It is quite clear to me that there is full support for those changes. What it will do is ensure the sanctity of the election process and ensure that all Canadians are eligible to vote who are in fact eligible to vote.
I look forward to questions.
Business of Supply May 5th, 2014
Mr. Speaker, I am not sure what speech the member was listening to, but certainly in the speech I gave, I indicated I would be opposing the motion and the reasons for that.
I would encourage her to listen more closely in the future.
Business of Supply May 5th, 2014
Mr. Speaker, I do not have the exact figures at my fingertips, but I will reiterate what I have already indicated to help reassure the hon. member. There is a process. All government agencies that request information must follow the law, follow that process.
We are talking about basic subscriber information, a name and address, the kinds of things that are publicly available, in many cases on 411. In order for someone to have access to private communications, et cetera, and in order for the agencies to request that, there must be a warrant obtained.
I hope that will reassure the hon. member regarding some of the concerns he has identified. In order to get anything other than basic subscriber information, there is a need for a warrant.
Business of Supply May 5th, 2014
Mr. Speaker, obviously what the member is trying to get at is the idea that this could be the basic information that must be provided.
When law enforcement agencies and others are requesting other information, when they seek to intercept communications or to have access to private communications, obviously in those cases there is a need for a warrant.
Probably the best way that I can respond to the concerns that the hon. member is trying to raise would be the quote from a spokesperson from Bell. They indicated:
Bell will only provide law enforcement and other authorized agencies with basic 411-style customer information, such as name and address, which is defined as non-confidential and regulated by the CRTC [...] Any further information, or anything related to an unlisted number, requires a court order.
When we read that, it is quite clear that we are talking about basic subscriber information. When we are looking at the ability to intercept communications by law enforcement agencies and others, of course there is a need for a warrant to be obtained for that.
Business of Supply May 5th, 2014
Mr. Speaker, before I begin, I will indicate that I will be splitting my time with the hon. member for Kootenay—Columbia. With his experience as a former police officer, I certainly look forward to hearing his perspective on this issue. Of course, I also welcome this opportunity to add my own voice to the debate today surrounding electronic surveillance and privacy. I will indicate, as well, that I will be opposing the motion put forward by the NDP member for Terrebonne—Blainville.
When Canadians hear that law enforcement and intelligence agencies are asking telecommunications service providers for customer data, a reasonable question to ask is what these agencies are looking for. How can we know that the government is balancing the need for tools for law enforcement with the rights of citizens to not have their privacy unduly interfered with by the state? That is a reasonable question. The answer, of course, is that oversight mechanisms are in place to ensure that both telecommunications service providers and law enforcement and intelligence agencies stay within the boundaries of the law in that regard. In my time today, I will look at two excellent examples of how accountability and transparency sit at the very forefront of our government's activities.
First and foremost, every year the Minister of Public Safety and Emergency Preparedness tables the annual report on the use of electronic surveillance That is tabled in Parliament so that all Canadians can read for themselves how law enforcement agencies are using interception, one of the key electronic surveillance tools, to assist in criminal investigations.
This annual report is an important accountability tool. It paints a clear picture of when and why law enforcement and intelligence agencies are requesting authorization from a judge for a warrant in order to intercept communications. It includes information, such as the number of applications made for authorizations, how many are granted and refused, and a general description of the methods of interception used, along with plenty of other information. This is a transparent and fully accessible reporting function that our government fulfills under Canadian law.
Another example of transparent action is the comprehensive response that Public Safety Canada provided to written Question No. 233, which was tabled on March 24 of this year. The member for Terrebonne—Blainville requested that Public Safety Canada and its portfolio agencies provide thorough data on when and why law enforcement and intelligence agencies are requesting information from telecommunications service providers. Again, with this response being tabled here in Parliament, it is open and accessible to all Canadians to better understand how these agencies are requesting and using electronic data.
In fact, the government's response to Question No. 233 provides a comprehensive look at how law enforcement and intelligence agencies work and why they need to request information from telecommunications service providers. The response provides clarity on what has unfortunately become a clouded debate about what is happening with the personal information of Canadians. In his response, the Minister of Public Safety and Emergency Preparedness was clear: public safety agencies work within the strict confines of Canadian law to strike an appropriate balance between privacy rights and public safety.
It is helpful to look at the information provided by these agencies, as it helps to further clear up any misconceptions that are being put forward by the opposition parties and the media.
First, let us look at the Canada Border Services Agency. For the year ending March 31, 2013, the CBSA made 18,729 requests for basic subscriber information from service providers. Again, to be clear, this basic subscriber information only identifies who the individuals are, including things like their name, address, phone number, email address, or IP address, and nothing more. The CBSA is authorized to make these requests when border services officers believe that the information is necessary to support an investigation into contraventions of legislation that the agency is responsible for enforcing.
Next is the Canadian Security Intelligence Service, or CSIS. CSIS carries out a complex and serious mandate. Its job is to investigate and advise the government about suspected threats to our national security.
Because today's world functions online, our intelligence agencies must also function online in their investigative work. Usually that means that CSIS would make requests to the telecommunications service providers for basic subscriber information. In some instances, this basic information is not enough. In the face of a serious national security threat, the service can go to a judge to request a warrant for electronic surveillance or intercepting private communications.
However, no matter what the situation, CSIS conducts its activities in full accordance with the law. Indeed, it is subject to a number of checks and balances when doing its work. This includes full and independent review by the Security Intelligence Review Committee, as well as a review by the Privacy Commissioner, the Auditor General, and other officers of Parliament.
Finally, I would like to turn to the RCMP. Police, of course, must have the proper tools at their disposal to investigate criminal activities. Those criminal activities are increasingly taking place online. These activities run the full gambit, whether they are trying to bust a drug gang or human smuggling ring, investigating a threat of physical violence, or trying to identify anonymous child predators who are distributing child abuse images on the Internet. That is to name just a few examples. Police need access to basic subscriber information to do this critical work, to keep Canadians safe from these criminal activities. In some cases, this is the only avenue to advance a criminal investigation.
For the most serious cases, the RCMP may make application before a judge for an interception authorization under part 6 of the Criminal Code, to access real-time content of private communications, such as emails and phone calls. However, in doing so, the RCMP must first demonstrate that it has exhausted all other investigative avenues. Furthermore, the RCMP reports on its use of interception authorizations through the aforementioned annual report on the use of electronic surveillance in Canada.
The RCMP's collection and use of information gathered during investigations, including basic subscriber information, is scrutinized for compliance with the Constitution during the trial stage. If the information is not collected in a lawful manner, the trial judge could exclude the evidence.
These are just a few key examples of how our government is responding to the concerns of Canadians on why and when law enforcement and intelligence agencies are requesting information. Canadians can rest assured that our Conservative government will continue to work to ensure an appropriate balance between giving police the tools they need to do their job and protecting the privacy rights of Canadians.
We will also work to ensure that we keep criminals behind bars, where they belong. That is why we have introduced more than 30 tough-on-crime measures since coming to office. Unfortunately, the NDP has obstructed and opposed virtually all of these important measures. Canadians know that when it comes to important issues of public safety, only our Conservative government can be trusted.