Blake Richards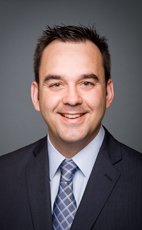 House of Commons photo
Track Blake
Your Say
Elsewhere
Crucial Fact
His

favourite word

is obviously.
Conservative
MP for Wild Rose (Alberta)
Won his last election, in 2011, with 74.70% of the vote.
Statements in the House
Business of Supply January 27th, 2015
Mr. Speaker, I wish my Liberal colleagues across the way would quit talking while I am speaking and pay more attention, because what I am saying is that we have provided tax relief close to 180 times since taking office. That is an outstanding record.
Just on its own, our family tax and benefits package will benefit every single Canadian family with children to the tune of $1,140 on average each and every year. Every family in the country with a child under 18 will benefit from these measures. Two-thirds of that money will go back into the pockets of low- and middle-income Canadians.
Members of both the New Democratic Party and the Liberal Party have said that they would take this tax cut away from Canadians. In its place, both parties have proposed to spend it on more government and more bureaucracy. This is really the fundamental divide between our government and the opposition. The members of the opposition continue to embrace the philosophy that it is better to spend money that we have than to balance the budget and to give money back to Canadian families and businesses.
I know where this approach has led in the past, and I know where our approach has led. Our approach has led to one of the best growth and job records among developed economies. I also know where the opposition's approach would lead. It would lead, as it always has in the past under Liberal governments, to big governments, to low growth, and to deficits as far as the eye can see.
However, it is not only—
Business of Supply January 27th, 2015
Mr. Speaker, I would certainly like to thank the opposition for the opportunity today to showcase our government's strong economic record. It is a record of success in the face of adversity, a record that Canadians are rightly proud of, and it is a record that the opposition and the Liberals would utterly destroy.
The opposition members claim to demand action, but they have absolutely no ideas. They demand that we rescind tax cuts for families, but they have no plan at all to return money to Canadians. They demand that we spend more and more money, as they would do. Of course, we know they have no plan to return to balanced budgets, like we do.
Our government would not follow the well-trod Liberal path to economic decline. We will continue to follow the course that led us through the largest recession since the Great Depression, a course of prudent, decisive action. Canada now enjoys the fruits of our approach. It is an approach that has led to a job record that is second to none. We have created over 1.2 million net new jobs since the depth of the global recession.
Of these jobs, the vast majority are full-time, high-paying, private sector jobs. In fact, more Canadians are working today than at any other time in our history. Canadians are wealthier for their hard work. In fact, the Canadian middle class is among the richest in the developed world.
Canadians are not just wealthier, but are also benefiting across the board from economic improvements introduced by our government that allow them to make the most of their opportunities. We did not accomplish this by taking the Liberal approach of raising taxes and slashing transfers to the provinces. On the contrary, we have provided tax relief close to 180 times—
Charitable Giving December 3rd, 2014
Mr. Speaker, today I would like to thank 12-year-old Zoe Winn of Airdrie, Alberta, for reminding us of the importance of generosity. Like thousands of Canadians, Zoe and her family support Operation Christmas Child.
Three years ago Zoe packed 30 shoeboxes. Last year, she filled 70. This year, with the outstanding support from local businesses, she packed 100 shoeboxes. That is just the beginning of Zoe's generosity. She also volunteers with Stephen's Backpacks Society, one of Airdrie's best known charitable organizations.
This society was also born of a child's generosity. In 2006, then 6-year-old Stephen McPhee inspired a movement when he insisted on filling backpacks for homeless children in Calgary and across our region.
I am inspired by the generosity of these children. This Christmas season, let us all remember that a single gift can change a life. Let us also remember that the act of giving changes two lives.
Taxation November 19th, 2014
Mr. Speaker, as the House knows, our Conservative government recently fulfilled a promise to Canadian families by creating the family tax cut. Under this plan the average Canadian family will save $1,200 per year.
Yet, it seems the Liberal candidate for Banff-Airdrie does not trust Canadian families to spend their own money properly. He believes that reducing taxes and allowing people to keep more of their own hard-earned money is some sort of handout.
Apparently, in his world, all money rightly belongs to the government, not to taxpayers. He goes on to complain that if people are allowed to make their own decisions about how to spend their own hard-earned money, they will waste it.
We all remember the previously insulting and condescending comments about beer and popcorn from the Liberals.
This clearly reflects the typical arrogant Liberal sentiment that Liberals know better than parents on how to raise their own children and that Ottawa bureaucrats know better than hard-working Canadian taxpayers on how to spend their own hard-earned money.
Canadians have a message for the Liberals. They are to get their hands off their wallets and let them make their own decisions about how to raise their children.
Protection of Canada from Terrorists Act November 18th, 2014
Mr. Speaker, I listened to the member ask a question of the previous government member who spoke, the member for Etobicoke—Lakeshore, about funding. I want to be very clear that our government has in fact increased funding to CSIS and the RCMP by over one-third. In fact, our government has provided $700 million more than what was provided in the last year the Liberals were in power, so there was certainly a failing on their part.
The bill is another step in the right direction. Is there more we can do? Certainly. I know that the government has committed to doing what needs to be done to ensure we protect Canadians and keep them safe.
I hope the member will join us in those efforts.
Protection of Canada from Terrorists Act November 18th, 2014
Mr. Speaker, I thank the member for his question, but I think he should have taken more note of the remarks I made.
There are two aspects, I believe, to trying to prevent these kinds of acts. Our government has undertaken initiatives to prevent these kinds of instances by trying to ensure that people have the resources necessary. There are programs out there to try to discourage people from becoming radicalized. There certainly have been many efforts in that regard, and I think that issue is what he speaks to.
However, if and when people do involve themselves in these kinds of activities, we have to ensure that we do everything we can to protect Canadians from those kinds of individuals and groups that seek to do them harm.
Unfortunately, I think this is where the NDP really lacks and fails in terms of its ideology. It does not seem to share our thought as a government that it is important to ensure that Canadians are protected from those kinds of individuals.
We even heard it from his leader. His leader denied that these attacks on Canada were acts of terror. Frankly, we all know that they were, in fact, acts of terror. We must do everything we can to protect Canadians and we certainly hope that the NDP will finally get on board and join us in those attempts to protect Canadians.
Protection of Canada from Terrorists Act November 18th, 2014
Mr. Speaker, it is pleasure to rise today to speak to this important legislation. Bill C-44 is a bill I am proud to support, because it introduces much-needed amendments that will help keep Canadians safe and secure from terrorists. Before highlighting the proposed changes, I would like to have a few moments to situate the bill in a larger context.
Earlier this year, the Minister of Public Safety and Emergency Preparedness released the "2014 Public Report on the Terrorist Threat to Canada". The report updates Canadians on the terrorist threat in, unfortunately, a sobering way.
In 2013, Canada listed six groups as terrorist entities. There have been four more added so far in 2014, which means that there are currently 53 groups on Canada's terrorist entity list. If I may, I would like to give members one example of a group that was listed in December 2013 and explain why it is a dangerous group.
The Nigerian-based Boko Haram is a group that believes that western education is sinful. Six months ago, it kidnapped some 200 girls from a remote school. Earlier this month, in what can only be described as a toxic and hate-filled video, the leader of Boko Haram put the release of these girls in serious doubt. Horrifically, the leadership of this despicable terrorist organization has talked openly about how these kidnapped girls have been sold off as chattel and given away as sexual objects.
Whether terrorist acts are carried out by entities or individuals, the number of incidents is staggering. In 2013, more than 9,700 terrorist incidents were reported in 93 countries. Some 33,000 people were injured, and nearly 3,000 were abducted or held hostage.
Canadians are at risk. When al Shabaab attacked the Westgate mall in Nairobi last year, they killed 68 people. Among the dead were a Canadian businessman and an employee of the Government of Canada. Through no fault of their own, those two Canadians were simply in the wrong place at the wrong time. Unfortunately, in our globalized world, where Canadians travel frequently for pleasure and business, it is easier than ever for this to occur.
More disturbing still, the impact of terror on Canadians is not always a matter of coincidence. As the report makes clear, Canadians are not only the victims of terrorism. Unfortunately, in some cases, there are those in Canada who are also the perpetrators.
Members may recall that in the spring of 2013, two men living in Toronto and Montreal were charged with plotting to attack a VIA Rail passenger train. Through the diligence of our security agencies, the attack was thwarted before any damage was done. However, the incident could easily have been a tragedy. A few months later, in Victoria, two other individuals were arrested in connection with a separate plot to bomb the provincial legislature on Canada Day. Thanks to collaboration between intelligence and law enforcement officers, the attack was foiled. Again, this incident could easily have turned out much worse.
I hope these two incidents were a wake-up call to the sceptics. They reaffirmed that the threat of terrorism is not limited to far-flung lands across the ocean. No, these despicable acts could also take place right here on our own soil.
I spoke a moment ago about globalization and how the terrorist threat to Canada continues to evolve, but as the report makes clear, there is also a group of Canadians who travel for the sole purpose of engaging in terrorist activities. They are known by various names: extremist travellers, foreign fighters, or terror tourists. It is a complex phenomenon, but there is one thing that is clear: these extremists pose a threat to innocent people, both here at home and abroad.
Let us look more closely at this emerging trend, because it is closely related to the proposed amendments contained in Bill C-44.
The government knows of approximately 145 individuals with Canadian connections who were abroad and who were suspected of supporting terrorism-related activities of various groups. These activities range from serving in combat to learning how to support terrorism through fundraising, propaganda, and training. Some of these recruits may return home with new skills to spread hatred and, unfortunately, with the resolve to plan and carry out terrorist attacks here in Canada.
What sends a person down the dark road to terrorism? What happens to make someone adopt such extremist views? How can we manage the risks of radicalization more effectively?
These are difficult questions, and they have no simple answers. Nevertheless, our government is taking action to answer these and other difficult questions. In this way, we continue to build resilience to the threat of terrorism in our country, and I will give members several examples.
At the community level, we work through the Cross-Cultural Roundtable on Security to better understand how to combat the appeal of extremist ideologies.
On the policy level, the government released its counterterrorism strategy in 2012. This is a comprehensive road map to help us better prevent, detect, deny, and respond to terrorist threats. On the legislative side, Parliament enacted legislation in 2013 that created four new offences to deter so-called extremist travellers. These are all necessary and positive steps, but we must do more.
This brings me, of course, to Bill C-44, the protection of Canada from terrorists act.
There are two components of the proposed legislation.
First, the bill before us would amend the CSIS Act to address court decisions that are having an impact on CSIS's mandate and operations. In light of these decisions, our government is acting to ensure that CSIS has the tools it needs to investigate threats to the security of Canada. It is doing this by confirming the authorities granted to CSIS outside of Canada and creating stronger protection for the identities of CSIS's human sources. The amendments proposed in Bill C-44 would ensure that CSIS is able to fully investigate threats in a manner that is consistent with the rule of law and with Canadian law and Canadian values.
The second element of the bill would amend the Strengthening Canadian Citizenship Act, which received royal assent this past summer. Specifically, it would expand grounds for revocation of Canadian citizenship and streamline the process for making these difficult decisions. These provisions are aimed at dual citizens who have served as members of an armed force or an organized armed group engaged in armed conflict with Canada. They also target dual citizens who have been convicted of terrorism, high treason, treason, or spying offences, depending, of course, on the sentence imposed.
The events of recent weeks have certainly brought into sharp focus the fact that Canada is not immune to acts of violence. In fact, we have learned it is far from that. Canadians have been victims of terrorism, and a small but unfortunately notable number are also suspected of supporting terrorism-related activities. We must ensure that our security and intelligence agencies can take reasonable measures at home and abroad to protect the safety and security of Canadians.
The bill before the House today would move us closer toward these goals, and I urge all hon. members to join me in supporting it.
Anti-Bullying Campaigns October 28th, 2014
Mr. Speaker, I rise today to applaud and congratulate a grade 11 student at George McDougall High School in my hometown of Airdrie, Alberta. Last month, Caitlin Prater-Haacke was maliciously targeted by a bully. He broke into her school locker, accessed her iPad, and posted hateful messages on Facebook.
Caitlin reacted with the poise of a woman wise beyond her years. She bought 800 Post-its, wrote positive messages on them, and stuck them on every locker in her school. I am proud to say that her efforts were widely supported by the community. Led by the Airdrie Moms Facebook group, the City of Airdrie declared October 9 as Positive Post-it Day, an event that was widely embraced throughout southern Alberta and across our country.
Through the power of positive words, Caitlin has turned an act of malice into a valuable lesson for all and we could not be more proud of her, just as we are tremendously proud of our other courageous anti-bullying crusaders, such as MacKenzie Murphy of Airdrie and Hannah Godard of Cochrane. May their grace inspire all of us who stand up against bullying.
Taxation October 20th, 2014
Mr. Speaker, this weekend the Liberal leader put his foot in his mouth once again, admitting that if given the chance he would hike taxes on hard-working Canadian families so that he could spend billions of dollars on expanding government, which would return Canada to deficit and drive up the debt. Astonishingly, he believes Canadians actually want higher taxes. Only the Liberals could see putting money back into the pockets of hard-working Canadians and taking it out of the hands of big bureaucracy as somehow wrong.
Our government will balance the budget in 2015 and provide tax relief for Canadian families. Thanks to our low-tax plan, the average Canadian family already pays $3,400 less this year in taxes than under the previous Liberal governments, and now the Liberal leader wants to take that away from Canadians.
Only someone as out of touch with middle-class Canadians as the Liberal leader could possibly suggest removing tax cuts with the universal child care benefit.
Only our Conservative government can be trusted to balance the budget while reducing the tax burden on Canadian families.
Canada-Korea Economic Growth and Prosperity Act September 30th, 2014
Mr. Speaker, I appreciate that opportunity because she is absolutely right. The Asia-Pacific region is such a vitally important potential market for us and a growing area of the global economy.
When I look at the time since the Korea-EU free trade agreement and the Korea-U.S. free trade agreement, which came into force in 2011 and 2012 respectively, certainly we have seen a decline in terms of our share of the market share in agrifood exports. Obviously, that means there is a lot of opportunity for us with the implementation of the Canada-Korea free trade agreement.
This is something the Liberal member who asked the previous question indicated was done under Paul Martin. We can speak about the famous words of one former Liberal leader to another of its former leaders, that they did not get the job done. Well, they did not get the job done. This Conservative government did get the job done and we are now going to have access to the Korean market.