Blake Richards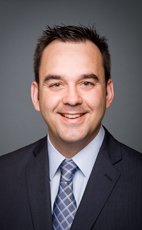 House of Commons photo
Track Blake
Your Say
Elsewhere
Crucial Fact
Conservative
MP for Wild Rose (Alberta)
Won his last election, in 2011, with 74.70% of the vote.
Statements in the House
Protecting Canadians from Online Crime Act November 28th, 2013
Mr. Speaker, I noted that in her remarks the member alluded to the idea that she somehow felt the Privacy Commissioner had not been consulted appropriately.
I want to make it clear and have it on the record that in bringing forward a bill, the government cannot share the text of a bill prior to it being introduced in the House. However, the Privacy Commissioner was, in fact, consulted in the Federal-Provincial-Territorial Report on Cyberbullying, so there was definitely some consultation that took place with the Privacy Commissioner in terms of trying to ensure that those issues were addressed.
In fact, in The Globe and Mail today, the Privacy Commissioner said:
I think it stands to reason that in order to literally police the Internet, you do need these powers. And if you want to be effective against cyberbullying, I would understand you do need extraordinary powers, so it doesn't seem to me inappropriate.
I would like to have the hon. member offer her comments on the fact that the Privacy Commissioner has made this statement, and obviously was consulted. Maybe she would want to take back some of the comments she made and address this quote from the Privacy Commissioner.
Petitions November 20th, 2013
Mr. Speaker, I rise today to present a petition from Kim Thomas of Cochrane, Alberta, in my riding, whose 17-year-old son Brandon was tragically killed by a drunk driver.
The petitioner, in honour of her son's memory, has taken it upon herself to collect over 1,000 signatures of individuals looking for tougher impaired driving laws in this country and calling upon the government to seek tougher laws and the implementation of new mandatory minimum sentencing for those persons convicted of impaired driving causing death. The petitioners are also asking for the Criminal Code of Canada to be changed to redefine the offence of impaired driving causing death to vehicular manslaughter.
Canadian Museum of History Act October 30th, 2013
Mr. Speaker, I appreciate the question, although I have to say I believe that when one listens to the premise of the question itself, it is misleading, which is unfortunate.
As I mentioned in my speech, it has been more than 20 years since there has been any significant refreshing of the mandate. To look at this mandate and create the Canadian museum of history is something that should be celebrated, and I think it has the support of many Canadians. I have already read a number of very supportive quotes from a number of prominent Canadian historians and directors of museum societies who clearly believe that the government is moving in a great direction, not only to be able to better share our vast national collection that is housed there with some of the smaller museums across the country, as I have already highlighted, but also because it allows a greater celebration of who we are as Canadians and how we got to be that way. It is something we need to celebrate. It is unfortunate that the member would ask a misleading question.
We are very proud of the fact that we are refreshing and updating this mandate and that we will be able to provide that experience and those collections to more Canadians all across this great country.
Canadian Museum of History Act October 30th, 2013
Mr. Speaker, I and my colleague do, of course, have many discussions about tourism, as he is involved in the tourism caucus, and I certainly appreciate those.
However, I am troubled by his opposition and that of his party to a bill that would certainly assist some of our fine local small and medium-sized museums all across this country. As well, in terms of tourism, this bill is a great way to generate visitors to communities, because this measure would allow the new Canadian museum of history to share the artifacts it has, and vice versa: museums would share their artifacts with the Canadian museum of history as well, so that more Canadians could enjoy the rich history stored in many of the 2,500 museums across this country.
There is a museum in my home town of Olds, Alberta. My grandma was one of the first telephone operators in Alberta, and when the museum brought in some of the equipment that she used to work on, she was proud that people would be able to see that part of our history. Being able to share collections with museums like the one in Olds provides the opportunity for many more Canadians to be drawn in to a museum like that to see the things that people who built this country are so proud of. I find it troubling that the NDP would not support those kinds of things for their communities as well.
Canadian Museum of History Act October 30th, 2013
Mr. Speaker, I am pleased to rise today to contribute to this discussion on Bill C-7, a bill that would establish the new Canadian museum of history.
I would like to use this opportunity to remind the House of the importance of museums to our society, our identity, our unity, and our future as Canadians.
Our government values our museums and has demonstrated our support in a number of tangible ways. We have spoken also of the network that the new Canadian museum of history will lead. This network will connect Canada's history museums across the country so that they can access some of the 3 million items that are in the national collection.
Like most museums, the Canadian Museum of Civilization has the vast majority of its collection in storage. The future Canadian museum of history will be negotiating agreements in every single province and territory in this country so that it can get this collection moving across the country.
History is all around us; we are just not always consciously aware of it. Are members aware that the more than 2,500 museums in Canada welcome more than 27 million visitors every year?
Our museums are where many Canadians learn about their history. Our museums have a myriad of stories to tell, stories of grand accomplishments, perseverance, struggle, community, tragedy, and triumph.
As was already noted by the member for Leeds—Grenville in the previous intervention, according to the Canadian Museums Association, 96% of Canadians believe that museums contribute to the quality of life in our nation. Furthermore, 97% believe that museums do an excellent job of preserving and presenting our history.
Recently our government announced that museums across Canada will be able to share their exhibits with the Canadian museum of history and be able to access the new museum's collection.
To make it possible to share this rich collection with all Canadians, changes are being made to the federal museums assistance program in order to remove barriers to the circulation of museum exhibitions interprovincially and to financially assist small museums in borrowing objects and exhibitions from the Canadian museum of history.
We know that it is expensive to host and move exhibits and artifacts. That is why this government thought it was important to help smaller museums across the country access the national collection of the Canadian museum of history and make sure the artifacts could be displayed all across our country. That is exactly what our government is doing. Smaller museums often do not have the capacity to acquire an artifact to complete their collection or simply to be able to add an exhibit for their visitors. With the new support that we are putting in place, it would be easier for smaller museums to approach the Canadian museum of history and access its extensive national collection.
I would also like to point out that it has been more than 20 years since the current Canadian Museum of Civilization has been updated in a significant way. Therefore, it is time to refresh its mandate and orientation so that a new Canadian museum of history can focus on the story of this great country.
As has been mentioned in past debates, the Children's Museum will continue to be an integral part of the new museum; so will the Grand Hall and the First Peoples Hall, which present chapters of our story that are of immense importance, the history of Canada's first peoples.
At the same time, a significant part of the museum's success will be its ability to reach all Canadians and tell their stories, the stories of the people who helped build this country and those who continue to do so today. With that goal in mind, the future Canadian museum of history is signing partnership agreements with a number of museums to establish a nationwide museum network.
This new national museum will work with museums all across Canada to help ensure that our country's achievements and accomplishments are highlighted. We know that museums develop pride in local traditions and customs and that they help people to feel a sense of belonging and involvement in their community. Museums and the programming they support promote co-operation among different cultures and different age groups and help to create community and social networks.
As the creation of the Canadian museum of history shows, our government values the role that museums play in preserving and commemorating our past.
By the time we celebrate Canada's 150th birthday, Canadians will have a new museum that highlights the moments, the people, and the objects that have helped to shape our great country.
I ask that the members of the House consider the statement by one of Canada's best known and most respected historians, Michael Bliss, when he said that our collective history is our collective memory. He added that without memory, people become unmoored, adrift, lost, and said that was why so many people work so hard to preserve our national memories, our sense of ourselves as Canadians—as a people who have had a long and rich common experience.
Since the announcement in October 2012 of the transformation of the Canadian Museum of Civilization into the Canadian museum of history, we have heard from many organizations that enthusiastically support this change. I would like to read just a few of those quotes from some of those individuals.
John McAvity is the executive director of the Canadian Museums Association. He said, "The Museum is developing equal partnerships with other history museums across Canada. ... That is good news."
A press release from the Ontario Museum Association said that the OMA "...welcomes the initiative to strengthen partnerships among museums in Ontario and across the country." Marie Lalonde, executive director of the OMA, also said, "...we welcome the opportunity to explore new ways that museums may work with each other." She added that they look forward to the new direction announced by the government.
To go a little further with a couple of additional quotes, Marie Senécal-Tremblay, the president of the Fédération canadienne des amis des musées, said that this announcement will allow small museums to better showcase their unique collections to many more Canadians and visitors.
Finally, Jack Granatstein, a prominent Canadian historian, said, "This move is exactly what I thought should happen" and " I'm delighted the government and the museum are doing it."
This is very clear support for the moves being made by our government, and very clear particularly in relation to the fact that we are looking to share that very vast national collection with museums all across this country. It is important to note that.
Clearly, our commitment to Canada's museums is real and ongoing. In the last fiscal year alone, this government invested approximately $355 million in museums and heritage institutions. Our government has made key investments in the museum sector. This includes support for two new national museums, namely the Canadian Museum for Human Rights and the Canadian Museum of Immigration at Pier 21 in Halifax. We have also increased funding for summer internships in small and medium-sized museums. This year, some 1,600 students were hired to work and learn in museums all across the country.
In my riding alone, here are just a few of the examples of many I could name. One is the Peter and Catharine Whyte Foundation, which was able to hire a summer intern to help with its work. Another is the Centennial Museum Society of Canmore. There is also the Luxton Museum Society in Banff National Park, where they have preserved the local first nations history. Those are great examples from my riding of Wild Rose alone.
Now we are embarking on the creation of the Canadian museum of history. In 2017 we will celebrate Canada's 150th birthday, and as we approach that important date, the timing seems right to pause and rethink the way we tell our story to Canadians and visitors from abroad.
Our museums hold the cultural wealth of the nation for all generations, both past, present, and future. Museums play a central role in giving Canadians the resources to celebrate why Canada is such a unique and great country.
Let us all join together to create the national Canadian museum of history as the institution that will capture our lived experiences.
International Trade October 18th, 2013
Mr. Speaker, our government has the most ambitious pro-trade plan in Canadian history. Today in Brussels, the Prime Minister delivered on this plan once again. While the NDP supports no trade and the Liberals support only the drug trade, our Conservative government is pursuing free trade that will benefit hard-working Canadians.
Could the Parliamentary Secretary to the Minister of International Trade please inform the House how our government's pro-trade plan is creating jobs and opportunities for all Canadians?
Canadian Museum of History Act June 17th, 2013
Mr. Speaker, I appreciate that the member raised this issue, because it is one that I believe is a very key part of this new mandate for the museum, including the sharing of our key national treasures with other museums across the country, and vice versa. They will have the opportunity to share theirs with the museums in the capital region. I appreciate her giving me the opportunity to highlight that one more time, because I believe it will be a huge benefit to museums all across Canada and to Canadians, by extension, whether it be at local museums or key national museums here in the capital region, to have greater access to some of the key artifacts and treasures of so many great aspects of our Canadian history.
Canadian Museum of History Act June 17th, 2013
Mr. Speaker, the member referred to some examples that I used in my speech, and there were a number of examples of great pieces of Canadian history, certainly including some pieces I referred to that were part of the important and proud history of our efforts in world wars. However, there are many other aspects of our Canadian history that are very important.
He referenced the partner museum to this one. The Canadian War Museum has many artifacts and it is a very valuable museum that many Canadians enjoy. There is so much more to our history over the 150 years of history in this country, and even before, to be shared with all Canadians through this great new museum of history.
The member also asked about the support among Canadians. There is no question that the museum carried out a series of cross-country consultations and gave Canadians all across Canada the opportunity to give their opinions on the personalities, events and milestones that tell the Canadian story. There are many of them. In fact, in total, more than 20,000 Canadians were consulted on the change to the name and the mandate of the museum. They contributed their ideas to the website, panel discussions and round tables all across Canada and shared with us what they would like to see in this new museum of history.
Canadian Museum of History Act June 17th, 2013
Mr. Speaker, it is a pleasure to have the opportunity to speak about Bill C-49 tonight. Bill C-49 would create the new Canadian museum of history.
The new Canadian museum of history would undoubtedly support our rich national heritage. As Canadians know, our government has supported and will continue to support the preservation of important artistic, historical and scientific objects in Canada.
Our government believes in our national museums, and we recognize the tremendous value they hold for all Canadians. Before I get to the main thrust of my speech this evening, allow me just to briefly summarize some of the important aspects of, and some of the rationale for, the creation of this legislation.
The legislation would build on the work that we, as a government, have already been doing and on our reputation here in Canada of having some of the best national and local museums in the entire world. In fact, since 2006, our government has invested an additional $142 million in our national museums. We have also created two new national museums, the museum at Pier 21 in Halifax and the Canadian Museum for Human Rights in Winnipeg.
As we approach Canada's 150th birthday, the creation of the new Canadian museum of history would be an unprecedented opportunity to celebrate our history and those achievements that define who we are as Canadians.
The Canadian museum of history would provide the public with the opportunity to appreciate how Canada's identity has been shaped over the course of our history. One of the aspects I most appreciate is the fact that one of the ways we would be doing this is by enabling content to be shared with and by local museums all across this country.
Certainly the aspect I find to be most important is the fact that there is so much of our history in the collection at the museum now that obviously is not on regular display. There would be an opportunity for some of the other museums in the country to share that content and those displays.
I think of some of the fine museums back in my riding of Wild Rose. There is the Nose Creek Valley Museum in Airdrie. There are some fine museums in the towns of Olds and Didsbury. Banff has a number of fine museums as well, and of course, Canmore has the Museum and Geoscience Centre.
There are a number of those types of museums all across the country that could participate in these kinds of programs to have content shared with their museums, and vice versa. They could share some of the content they may not have on display with the museum here in the national capital region as well. That is one of the key aspects that I had a chance to speak to in more length in the House previously.
I would like to get into some more specifics tonight. I would like to take the opportunity to discuss a very important act, which would benefit the new museum of Canadian history. Since its adoption in 1977, the Cultural Property Export and Import Act has served to encourage and ensure the preservation of Canadian heritage.
This act accomplishes this objective through a number of provisions. First, there is the designation of cultural institutions that have demonstrated the capacity to preserve cultural objects and make them available to the public through things like tax incentives that encourage Canadians to donate or to sell significant objects to designated institutions; and through grants to assist those designated institutions with the purchase of heritage objects; and through export control.
The act controls the export of significant cultural objects and creates the opportunity for our museums, art galleries, libraries and archives to acquire and preserve cultural content for future generations.
The act also contains tax incentives, which encourage Canadians to support our cultural institutions by donating or selling important objects to these organizations. Archeological objects, first nations objects, works of art, military medals, vintage vehicles and even rare fossils and minerals are examples of the types of objects that have been preserved in Canada because of this act.
Objects that are refused export permits can be delayed for up to six months to allow institutions to raise funds and apply for a grant to help purchase them.
Moveable cultural property grants can help museums and other cultural institutions to buy these important cultural and heritage objects. In 2006-07, The Rooms in Newfoundland received a grant to acquire two rare painted caribou skin coats made by the Innu. One was made in the late 18th century and the other in the mid-19th century. Both coats were about to be exported from Canada.
In 2010 the program supported the purchase of the world's largest sample of the Springwater pallasite, which is a rare type of meteorite that crashed to the earth near Biggar, Saskatchewan, in 1931. The Royal Ontario Museum purchased the pallasite with a grant before it too was exported from Canada.
These important objects, and many more, will remain in our heritage institutions as a result of the export controls and the movable cultural property grants program established under this act.
Funds are also available to repatriate important heritage objects to Canada. These objects may have been removed from Canada many years ago but are important to our history. For example, in 2007, the Museum of Northern British Columbia received a grant to repatriate objects from the Dundas collection. This is a significant collection of 19th century ceremonial objects, decorative works and everyday items used by some of the first inhabitants of British Columbia's northwest coast. The collection went to Scotland in 1863 and remained there until it was sold in 2006. Several Canadian museums went to great effort to purchase the collection and return it to Canada.
Another grant was awarded to the University of Alberta library in 2008 to repatriate the Sir Samuel Steele collection. Sir Samuel Steele was one of the most famous members of what is now the Royal Canadian Mounted Police. His papers, which documented the Red River expedition, the early history of the RCMP, the Klondike gold rush and his participation in the First World War are now accessible to all.
Speaking of World War I, in 2009, an important grant assisted McMaster University with the purchase of a map collection of the western front of World War I between 1914 and 1917. These maps were used by Canadian troops on the Western Front and were critical in the Battle of Vimy Ridge and in subsequent victories at Passchendaele. The significance of this collection continues to grow as we approach the 100th anniversary of the beginning of the First World War.
All of these important objects and collections now have a permanent home in public collections in Canada, where all Canadians have the opportunity to learn from them.
The act also encourages Canadians to donate or sell important cultural objects to Canadian institutions through a special tax incentive. About 260 institutions and public authorities across Canada have been designated under the act and are eligible to offer this incentive. These institutions include not only our national museums and major provincial establishments but also smaller regional organizations that preserve our important heritage and make it available to all Canadians. From the Montreal Museum of Fine Arts to the Moose Jaw Museum and Art Gallery and the Prince of Wales Northern Heritage Centre in Yellowknife, these organizations have the capacity to preserve cultural objects for the long term and make them available to Canadians through exhibitions, research access, loans to other institutions or on their websites.
Objects that are certified as being of outstanding significance and national importance to Canada by the Canadian Cultural Property Export Review Board receive the tax benefit. The review board is an independent tribunal of experts created under the act. It determines the importance of the cultural object and its value. Since 1977, thousands of objects have been certified. In 2012-13 alone, 1,360 objects valued at $72 million were donated or sold to Canadian institutions through this incentive program. As a result, museums, galleries, archives and libraries have enhanced their collections and Canadians have had the opportunity to see, study and learn about objects and works of art that otherwise might have remained out of sight and behind closed doors.
In conclusion, the Cultural Property Export and Import Act has enabled museums, galleries, libraries and archives all across Canada to acquire important objects that tell Canada's story to Canadians and to the world. The act continues to protect important cultural objects in Canada and allows for the return of significant heritage objects to Canada. Its provisions have enhanced our public collections with objects that are of outstanding significance and national importance to Canada.
The Canadian museum of history would provide the public with the opportunity to appreciate how Canada's identity has been shaped over the course of our history. Canadians deserve a national museum that tells our stories and presents our country's treasures to the world. Therefore, I am pleased to support Bill C-49, which would create the museum of Canadian history.
First Nations Elections Act June 17th, 2013
Mr. Speaker, what this in fact does is to take the paternalistic parts of an election appeal out of the process.
It takes those decision-making powers away from the minister and the Governor in Council. Those changes are a very key aspect of the bill. I would remind the member of that, and certainly hope there is support from that side on the issue as well.