Brian Masse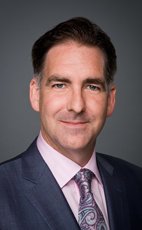 House of Commons photo
Track Brian
Your Say
Elsewhere
Crucial Fact
NDP
MP for Windsor West (Ontario)
Won his last election, in 2011, with 54.30% of the vote.
Statements in the House
Business of Supply April 1st, 2014
Mr. Speaker, it is interesting. It is almost like the Conservatives have come up from the ocean floor too fast and cannot think right.
It is impossible to try to understand their logic that the veterans would actually support this. This is a serious issue in terms of financing. What is interesting is the Conservatives have not even produced a report, study, or evaluation that shows that by closing the Windsor office, or other offices, they are actually going to save money. There has been no accountability whatsoever.
That is one of the reasons veterans are so upset. Not only was it insulting, at best, it was a back of a hand to the face when the Conservatives did not even consult veterans in the first place.
Business of Supply April 1st, 2014
Mr. Speaker, I have been noticing the weather and everything that has been going on, and I wish the member's community well during this difficult time.
The member is absolutely correct to point out that there are other factors that will influence the connection of veterans and services, extenuating circumstances that we cannot control. It is one of the reasons New Democrats will open those offices back up in 2015.
Business of Supply April 1st, 2014
Mr. Speaker, I am pleased to respond to that.
What I want to point out is that it is not only the issue of how our veterans are treated in our community, in terms of what they can get right now and the service changes they never asked for that are taking place, but also about the approach. How bad is it that the government did not even have the courage to actually consult those veterans? Shame on it for that.
Shame on the government for not even calling on the veterans to get their opinion first. It did not even have the backbone to do that.
Business of Supply April 1st, 2014
Mr. Speaker, I will be splitting my time with the member for Laval.
I thank the House for the opportunity to speak to this subject matter.
I understand why the Liberals are lighting their hair on fire and getting upset about this issue because it really brings out the government's hypocrisy, which is what part of today's motion is about. The Conservatives criticized the Liberals for things they were doing when they were in office but the Conservatives are now doing the very same things.
Prime Minister Jean Chrétien called the Challenger jet a "flying Taj Mahal".
This is about whether we can trust the Conservative government. Questions are raised when a government does the exact opposite of what it said it would do before it took power.
There are a lot of important matters to talk about in this chamber and I will touch on some of them, such as where the resources could go. I am also going to talk about Conservative hypocrisy, about doing the opposite of what they said they would do.
I will be in the House 12 years this coming May. I have been here during a Liberal majority, a Liberal minority, a Conservative minority, and a Conservative majority. I have seen the back and forth that goes on. It reminds me of the days of Tommy Douglas, when he talked about Mouseland and the white cats and the black cats; the only two choices that people had.
The government goes back and forth on many different issues. What really burns the Liberals about this issue is that it brings out their hypocrisy as well.
I am going to read the motion brought forward by the member for Timmins—James Bay carefully:
That, in the opinion of the House, government planes, and in particular the plane used by the Prime Minister, should only be used for government purposes and should not be used to transport anyone other than those associated with such purposes or those required for the safety and security of the Prime Minister and his family.
It is interesting to note that in question period today, the Prime Minister said in response to a question by the Leader of the Opposition that he was lowering the cost by bringing his buddies along. That is condescending. The public knows it is pretty hard to get a $260 ticket on a plane that is fully catered, fully staffed, private, and provides special privileges. That is not real.
The former premier of Alberta recently resigned over costs to Alberta taxpayers. It must be in Conservatives' DNA. I do not know why the Conservatives are wired that way.
It is clear that this is an important issue to talk about because it is about trust. It is about the Conservative government being unaccountable to taxpayers.
Mark Kihn is one individual who is on the plane quite often. He goes back to the Prime Minister's roots. He was a party fundraiser and was also involved in the Prime Minister's election campaign. He raised millions of dollars for the Prime Minister. He is not an ordinary individual. If he can raise millions of dollars for the Prime Minister, then why can he not pay the equivalent of a first-class ticket on the Prime Minister's plane instead of paying the economy fare? It is also important to note that he and everybody else on that plane has the Prime Minister's ear. They could be VIPs, corporate and such. These individuals have access to privileged meetings with the Prime Minister.
The Prime Minister once fought against this. Here is what he said:
My wife, Laureen, and I ran our own small businesses. We had to pay our own health care premiums. We had to purchase our own supplemental health care coverage, like most people in the country. We cannot afford to fly to clinics in the United States to get health care when things go wrong and we certainly cannot afford to get on Challenger jets to do it.
That was what the Prime Minister said in 2002. Interestingly enough, that was shortly after he came back into the House of Commons. There was a group of seven of us at that time in the May byelections 12 years ago, and he said that as the member representing the Canadian Alliance party. Members will remember the Canadian Alliance party. Well, they are here. They actually devoured the Conservative Party, essentially, and that is what we have right now. The Prime Minister, at that time, made that comment.
A couple of years after that, he also said the following:
We have seen the Prime Minister flying around the country on Challenger jets doing a few hours of government work, then spending the rest of the time campaigning and fundraising, often at exclusive cocktail parties where big Liberal donors pay $5,000 a ticket to discuss public business. Meet the new boss, same as the old boss. The Liberal culture of entitlement goes on. The public must be given a chance to put an end to it.
That is what the Prime Minister said then.
I understand why the Liberals feel they have something stuck in their teeth on this. It is because their behaviour was called out at that time by the Prime Minister, but the Prime Minister has lost his way. There is no doubt about it. He has lost his edge in terms of wanting to clean up Ottawa. Ottawa has clearly cleaned the Conservatives up. This is what has taken place, and we have seen that erosion take place over time. It is unfortunate. Whether it be democratic reform most recently or cuts, this money is consequential, and I want to touch on that briefly.
Let us look at what is taking place in my riding of Windsor West. The Conservatives have closed the veterans office. They recruited out of my riding very heavily. Two years ago, they closed the recruiting office. Just over a month ago, they closed the veterans office, with over 4,000 cases worked on by that office per year. People now have to go to London, Ontario, or have somebody come from London, Ontario—over a two-hour drive away—to see someone. How is it possible that there is no money to support our veterans?
Postal services are being cut. Get this. There is no money to sort the mail in Windsor any more and despite having the highest efficiency rate in the country, the mail is gathered up, driven to London Monday to Thursday, it is sorted, driven all the way back to Windsor on Highway 401, mixed in with just-in-time delivery trucks for the auto industry, the aerospace industry and other types of industries, and finally gets distributed around the community. That is all because there was not enough money to purchase a new sorting machine that would have increased efficiency. Businesses are getting their cheques later, people are getting their bills later, and now there is going to be a reduction of home delivery services as well. The consul general's office closed in Detroit. Service Canada, with one of the highest records of staff, two years ago received an award for efficiency. Do members know what the result was? It was that approximately 73 employees got pink slips in a high unemployment area.
When we talk about this issue, we talk about it in terms of what the Conservatives said they would do when they got to power versus what they are doing right now, and that is really about trust. It is why more and more Canadians do not trust the Prime Minister and the government anymore, because they have lost their way. The small things do matter. They matter in the House of Commons and they matter in life. Although some may say this is a small thing and brush it off, it is part of a pattern of behaviour that needs to end, and the New Democrats will do that.
Canada-U.S. Relations April 1st, 2014
Mr. Speaker, since signing the crossing agreement, the new Windsor-Detroit bridge project, often referred to as Canada's top infrastructure priority, has been utterly mismanaged by the Conservative government. The latest problem is that the U.S. government is refusing to say who will pay the $250 million needed for the U.S. customs plaza.
Could the minister assure Canadians that they will not be on the hook or front the money for the cost of building the U.S. government's customs plaza in Detroit?
Canadian Heritage March 27th, 2014
Mr. Speaker, the Paul Martin Sr. building, a federal asset with heritage designation located in the heart of Windsor's downtown, has been allowed by the government to fall into an unacceptable and unsafe state of disrepair.
After deliberately misleading my community through her spokesperson and attacking me personally for raising this issue, the minister has finally come clean, admitting that, through her government's lack of stewardship, it has allowed this heritage building to deteriorate to the point where it could seriously injure or kill pedestrians.
The government's management of this asset has been publicly referred to as a "story of neglect", and others in my community now consider the Conservative government a "slum landlord".
Now the Conservatives indicate that demolition of this heritage building is a serious consideration despite the city proposing an affordable way forward that would have significantly enriched our downtown.
This is a shameful and abject dereliction of its duty, and I urge the government to go back to the drawing board and work toward a solution that preserves rather than destroys a piece of our community.
The Conservatives have created their very own heritage moment. What they need to do is respect Canadian heritage.
Energy Safety and Security Act March 25th, 2014
Mr. Speaker, we need to look at some of the models from other countries in rolling out the policy. Germany, in particular, and others have much more profound and robust strategies. That is what I believe we should be doing.
Energy Safety and Security Act March 25th, 2014
Mr. Speaker, we are not going to take the bait on this type of situation.
The reality is that we are debating a bill that has very specific measures that concern us. We are going to continue to use our time to raise the fact that Canadians would be put at risk by this bill, both financially and in terms of their well-being. We are going to continue to raise this every single time we talk, because it is a significant liability for this country. It is the most important thing, which is why we do not care what the Liberal policy is.
Energy Safety and Security Act March 25th, 2014
Mr. Speaker, I am sorry that the parliamentary secretary is taking such a condescending tone toward those organizations, those citizens of our country, and some Americans who signed the online petition, who are concerned about this. He also takes a condescending tone toward American politicians who signed against this. That does not help our relationship with our American friends. Senators and congressmen being typecast by the member does no justice to this House and does nothing for our relationship with the United States.
Simply put, these large steam generators would be put on transportation vessels going across the Great Lakes and across the ocean to Sweden. Yes, nothing could go wrong in that situation; I am sure he is right about that. It is ridiculous to suggest that they would be the perfect solution.
Energy Safety and Security Act March 25th, 2014
Mr. Speaker, I am pleased to follow my colleague, who gave some outstanding reasons as to why we have concerns about Bill C-22, An Act respecting Canada's offshore oil and gas operations, enacting the Nuclear Liability and Compensation Act, repealing the Nuclear Liability Act and making consequential amendments to other Acts. I will be focusing on some of the nuclear aspects of this legislation, but I will include some of the offshore issues as well.
First and foremost, we have to recognize how long it has taken for this legislation to be updated. The legislation was first tabled in 1976, and it is extremely outdated. It has been a low priority for the Conservative government, and it is sad that it has taken so long to come to the chamber. That is regrettable, because some important decisions need to be made with regard to the shipping of nuclear steam generators that need treatment and with regard to deep geological repository storage of secondary nuclear waste. I will focus on these two issues shortly.
The issue that we are really concerned about is the $1 billion liability covering Canadians. Canadians have been subsidizing nuclear energy for decades, and they are now facing the consequences of outdated legislation and not having proper safety regimes in place. Should there be an accident requiring some cleanup and damage control, there would be major subsidies. That is important to note, because taxpayers need to be aware that they are at risk.
People would not have insurance like this on their houses. This would be like having house insurance that only covers a fraction of what could be written off, despite paying a high price for the insurance. That is the equivalent of what is in this legislation. It is similar to having auto insurance that would only permit the bumper to be written off if the entire car was wrecked in an accident. We cannot stress enough the negligence in this measure, because other countries have been doing a much better job, and I will name a few of them.
They really understand nuclear energy. Part of their overall strategy is to require companies to clean up when necessary. There have been disasters and costs associated with those disasters, and I will highlight some of the costs to those countries with respect to liability.
Germany has unlimited absolute nuclear liability and financial security of $3.3 billion per power plant. The United States has absolute unlimited nuclear liability of $12.6 billion. Other countries are moving toward unlimited liability.
The cost could be over $250 billion with respect to Fukushima. This shows us that $1 billion is not a lot, given some of our aging nuclear facilities and the requirements they have.
I would like to note two examples in particular that we have been working on in southern Ontario. One was the Bruce power plant proposal to ship nuclear steam generators across the Great Lakes, which was fortunately scrapped. In February 2011 the Canadian Nuclear Safety Commission issued a statement allowing the transport of these steam generators through the Great Lakes. This would have exposed people to radiation. The problem was that the generators would go from Canada to Sweden for treatment. The generators were going to be scrapped, but it was claimed that the contaminated nuclear material could be recycled and then sent back to Ontario.
Sending these huge steam generators through the Great Lakes would have exposed Canadians to great risk, as was brought up by the Ontario New Democrats, in particular Peter Tabuns. I would like to thank Mayor Bradley from Sarnia for his advocacy and strong leadership. First nations also expressed their opposition to this idea, and the Council of Canadians had petitions signed by 96,000 people.
These radioactive steam generators also created problems on the U.S. side, as American politicians started speaking against this idea. That was important, because the commission wanted to do this without a full environmental assessment, but when it became clear that it was not going to take place in the United States, it backed off from this program.
I am thankful, because the Great Lakes it is one of the world's most treasured ecological systems for the environment and for our economy.
Just this past week, I and a number of members of Parliament had the opportunity to go out on ice-breaking manoeuvres on Lake St. Clair with our great men and women of the Coast Guard. I can say that shipping goes on during the winter. Those men and women do an incredible job. It is critical for our economy and our environment. As opposed to putting that at risk for steam generators and recycling and having no plan, we should be taking care of our own nuclear waste. We have had a lot of concerns. I again want to thank a number of organizations that are opposed to that.
There is another important situation that is still evolving. In Kincardine, the Bruce Power plant wants to store its secondary radiation elements down a shaft, basically, within one kilometre of Lake Huron. They want to bury it in a layer of limestone 680 metres underground near the Bruce Power station. There are a lot of concerns about that. The scientist Dr. Frank Greening, a former employee, raised the fact that the numbers for the many radioactive elements that would be shipped there have been underestimated. This is of great concern. There has been a huge public outcry with respect to storage facilities so close to our water system, placing it at risk.
I want to thank a number of organizations that have been active with respect to this. If members are interested in this issue, because a decision has to come forward at some point in time, these groups are the Inverhuron Committee, Northwatch, Save our Saugeen Shores, and Bluewater Coalition. People can sign a petition online at the Stop the Great Lakes Nuclear Dump website. I want to thank those organizations for their leadership, because they have seen that the exposure of our Great Lakes system would hurt our economy, our transportation, and our environment. There has been a lot of work done by these organizations to raise public awareness, because we still do not treat our Great Lakes properly. That is one reason we need to start investing in it. We must be cognizant that with the nuclear power plant situation, there would be costs. There should be the polluter pays principle. That is not happening. We saw that in the past with Three Mile Island and other situations in North America.
I will quote from The Star with respect to an incident that happened most recently. It states:
A U.S. nuclear waste site near Carlsbad, New Mexico leaked radiation in February. Proponents of the Bruce site have taken local municipal officials on tours of the Carlsbad site. Thirteen workers at Carlsbad were exposed to radiation, where an investigation continues.
That is important, because the type of work it is talking about in terms of this site operation has been described as a guinea pig, which is not the way we would expect to be dealing with our nuclear waste and the problems associated with the cost of it. We need to be responsible.
Cities like Windsor, Toronto, Kingston, London, and Hamilton have all opposed this. Also rejecting the site are Oakville, Mississauga, the town of Blue Mountain, Sarnia, Lambton County, Essex, and the town of Kingsville, just to name a few.
That is why we think the bill needs a lot of work at committee. We are willing to try. This liability issue of $1 billion is a childish way to approach dealing with this serious problem. We would like to see that fixed. We will see what happens at committee in the future.