Brian Masse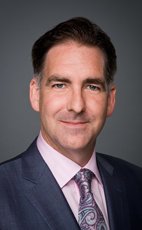 House of Commons photo
Track Brian
Your Say
Elsewhere
Crucial Fact
His

favourite word

is going.
NDP
MP for Windsor West (Ontario)
Won his last election, in 2011, with 54.30% of the vote.
Statements in the House
Automotive Industry December 2nd, 2014
Mr. Speaker, since I was first elected in 2002, I have repeatedly called for the government to develop a national automotive strategy. In 2003 the Canadian Automotive Partnership Council released a report calling on the federal government to protect the industry and create a policy, but promise after promise, including from the former Conservative industry minister, fell by the wayside.
Here we are, 11 years after CAPC's first report, and once again these industry leaders and experts have released another call for action to develop a strategy. They are clear that the time to act is now, or Canada will lose its important foothold in this industry.
Who has a national auto strategy? It is the U.K., France, Germany, Japan, Korea, Australia, China, India, Sweden, Mexico, Malaysia, and Nigeria. They are all competing for the same jobs.
The Canadian auto industry has been a large part of Canada's history and our economic strength for generations. It is time for the government to work with industry and labour leaders to create a real policy, one that innovates our industry, challenges our competition, and puts workers back to work with a paycheque and a household.
Veterans Hiring Act November 25th, 2014
Mr. Speaker, Bruce Moncur has contributed quite a bit to veterans services. That is the gentleman the hon. member was referring to. I have his paper that outlines the extra cost for veterans travelling, which they will have to front themselves. Often going from places like Thunder Bay to Winnipeg can cost over $1,000.
It is a false choice to suggest that we have to close our veterans offices so we can open up new clinics. There is money there. There is over $1 billion. It is about choices. It is also about respect. It is about going to a community like Windsor, asking the men and women there to serve, and then taking away a service they want.
Generally speaking, there were around 4,000-plus inquiries at the Windsor office per year. Inquiries came from physical visits, emails, and phone calls, but service delivery was being provided by people in confidence.
Now veterans have to go out to Service Canada offices. If they have to deal with stigma, they have to go see a person, and everyone knows. In a small community like Windsor, with 200,000 people, we know each other. We know our histories, we know our issues, and we know our challenges. For the amount of money, the million dollars, the government saved, for the grief it causes people, I say congratulations.
Veterans Hiring Act November 25th, 2014
Mr. Speaker, I was remiss. It was in my notes to mention that, but I did not.
I think it is unfortunate that the RCMP are not included, because it is a profession with unusual risks and challenges. I think we could do better by including them in the bill, especially given the fact that they have also been asked to go into other theatres internationally to assist with training and development. That could bring some really good skill sets to the table. I am puzzled as to why the RCMP have not been part of this. I wish they were.
Veterans Hiring Act November 25th, 2014
Mr. Speaker, it is an honour to split my time with the member for Esquimalt—Juan de Fuca.
I am pleased to rise on a subject that hits close to me.
Bill C-27 is a missed opportunity. Bill C-11 was significantly flawed, and Bill C-27 is flawed as well. There may be some improvements for veterans services at some point, but they will be almost accidental.
I take issue with the parliamentary secretary when he says that to show leadership, we just have to pass the bill. I think he said "symbolism". No, we need legislation that works for our veterans. We need legislation that would actually get them employed. We need legislation that would change their lives. We need legislation that would let them and their families reach their full potential. We do not need legislation that is just symbolic, like words on a piece of paper, and then put on a shelf somewhere in a book of legislation. It has to translate to something real.
I grew up with some of this. My grandfather was John Clifford Addison. He died on HMS Scorpion during the fall of Burma. My grandmother in London married Fred Attwood, who became my grandfather. He came over to Canada, and he was lucky he came to Canada. I say he was lucky because he had transferable skills. He had been an electrician on a number of different naval ships, including HMS Ark Royal. He got a job at Hiram Walker. Being an electrician gave him a great skill set, and the company needed people.
Before I came to this place, I used to work on behalf of persons with disabilities at the Association for Persons with Physical Disabilities of Windsor and Essex County. I dealt with people with different types of disabilities, such as cerebral palsy, spina bifida, brain injury, and a number of different things.
The investment in that program was made during the Mike Harris years. We had to prove, and we did prove, that the government saved money by making a mild investment into the association to have that program running. It was just myself working for the association, and later on we grew to two. We protected the program by showing the type of services offered, whether it was resumé writing, life skills, or on-the-job training. I would go on site and work with an individual, and this gradually paid off over time. I am raising this point because that type of support system was necessary for those individuals to maintain their employment. It also led to better workplaces. Later on I did the same type of work with Youth At Risk. The investment was significant.
Bill C-27 contains some provisions, such as the five-year sunset clause, that could cause structural problems if people need to be retrained. Some people cannot get trained in five years because they need post-secondary education or because the job requires additional education on top of that. If someone is suffering from some sort of problem, he or she might not be capable of taking a full course load 100% of the time, so that individual might divide it up, whether it is college or university or some type of training. I do not like this element of the legislation.
It is important to note that the veterans affairs office was closed in Windsor. I take issue with that, because we have in my riding the Essex and Kent Scottish Regiment and HMCS Hunter, two armed forces units that have been strong for this country.
Canada was recruited very heavily for Afghanistan. I remember the billboards. Members of the recruitment office attended festivals, fairs, and a number of different places where that would not normally be seen because Windsor had high unemployment. Windsor has contributed quite a bit, and to lose our veterans office is a shame. According to government data, the office had 2,600 clients with over 4,000 inquiries, generally speaking, so people have been affected by the closure of the office.
It is important for people to understand what a veterans office does. These offices help our veterans facilitate their lives so they can focus on looking for employment or getting into educational programs. I am not speaking only of World War II vets, Korea vets, or our men and women in peace missions. I am also speaking of our Afghanistan vets and Gulf War vets.
They had a choice, and losing that office was significant. Yes, one staff person was moved over and there is a kiosk. Great. That is not enough. That is not good enough. There were 14 effective people. It was not just me saying it. The legion was saying no, the North Wall Riders were saying no, Afghanistan veterans were saying no, and the City of Windsor resolutions were saying no, all at a time when there was over $1 billion in available funds for veterans.
What were employees doing at the veterans office? They were helping people with pensions, disability or death benefits, economic support in the form of allowances, and health care benefits and services; assessment services for Canadian Forces and Merchant Navy veterans who served in the First World War, Second World War, the Korean War, and the other wars that have taken place, including Afghanistan; civilian war allowances for wartime services; and assistance with filing forms. Those are just some of the things veterans actually got in the Windsor veterans office.
The government closed a bunch of offices around the country, and New Democrats asked what the savings were, because according to the government, it had to close the offices out of fiscal prudence. What did it save? In Charlottetown, it saved less than $1 million; in Corner Brook, it saved around $360,000; in Sydney, it saved less than $1 million; in Windsor, it saved less than $1 million; in Thunder Bay, it saved $650,000; in Kelowna, it saved $667,000; for Prince George, data was not available; in Saskatoon, it saved less than $1 million; and in Brandon, it saved just over $300,000.
That is what happened, and now there is a contraction of other civil service jobs and positions. In Windsor, the most efficient service station in terms of sorting mail at Canada Post, which won awards, was packed up and moved to London, Ontario. Now the mail goes to London on trucks and comes back after being sorted. It is terribly inefficient, and we lost a bunch of jobs. There are also the impending cuts in home delivery. Again, these are missed opportunities for veterans to be part of the civil service.
The Veterans Affairs offices closed, as I talked about already. Veterans could have worked there, but they are closed. The Canadian Forces recruitment office was the first to go. After being poached for so many years, the recruitment office was closed, so there are no jobs there for veterans.
The consulate office in Detroit was a great opportunity. That was a very effective office and did a lot of good work in economic development. A lot of veterans with international experience would be well suited to serve in that office, especially in the Windsor-Detroit corridor.
There is a new border crossing. We have many languages and some of the most diverse cultures in the country and the world. Language skills would have been great, very effective, and important for our economy. There are cuts coming to VIA Rail, and there have been cuts to Service Canada as well.
The bill truly is a missed opportunity. It is a missed opportunity, because structurally, it is set up in a way that is not going to take full advantage of what we could do for veterans. I am sad about that. I am sad that we are not going to improve that. Again, this cannot be symbolic; it has to have real results. Maybe the government will actually measure the results and do the right thing to fix the legislation when it fails.
Veterans Hiring Act November 25th, 2014
Mr. Speaker, the parliamentary secretary has been referring to the bill as Bill C-11, but it is actually Bill C-27.
However, I would like to ask member, when he was parliamentary secretary and the government closed the Windsor office, how many clients had to go to London for their service? How many clients specifically from Windsor lost service?
Questions Passed as Orders for Returns November 17th, 2014
With regard to government funding: what is the total amount of funding since fiscal year 2011-2012, up to and including the current fiscal year, allocated within the constituency of Windsor West, broken down by department or agency, initiative, and amount?
Committees of the House November 17th, 2014
Mr. Speaker, prior to politics I worked as a youth counsellor for persons with disabilities and youth at risk.
I would ask the member how important it is for there to be a federal plan for creating child care spaces and making sure they are accessible and available to all women and families.
A critical part of our economic engine is to facilitate the ability to work. We cannot do that in our current system because child care is really costly now for many people across our country, including in my own community.
Employment October 28th, 2014
Mr. Speaker, quotes do not equal a paycheque, and the reality is that the Conservatives' failure to work with others cost Windsor $1.5 billion in investment, now going to Mexico.
The Conservatives failed to reach a deal with the province, Ford, and the union to build a major production facility that would have actually produced 1,000 jobs for my community and Essex County. New Democrats have long called for a proactive auto strategy that would bring together governments, industry, and labour to support good jobs and create them in our communities, and avoid disappointments like this one.
Eleven countries have a national auto strategy. They include the U.K., France, Germany, Japan, Australia, India, and yes, Mexico. Why did this minister let our community down?
Medals of Bravery October 21st, 2014
Mr. Speaker, today two Windsor police officers, Constable Sean Rogan and Constable Charles Sasso, were awarded with Medals of Bravery by.
In September 2011, both of these officers approached a rolled over vehicle which had caught fire. The injured and unconscious driver was saved by these two courageous officers who fought the fire and removed him from the vehicle through the sun roof.
The Governor General's Decorations for Bravery were created in 1972. They recognize people who risk their lives and choose to defy their own instinct of survival to try to save a loved one or a perfect stranger whose life is in immediate danger. The Medal of Bravery recognizes acts of bravery in hazardous circumstances.
On behalf of the constituents of Windsor West, I would like to congratulate these two outstanding officers for their dedication, service and bravery. We are honoured to recognize their heroism and their commitment to protecting our community.
We thank Constables Rogan and Sasso for their unrelenting fearlessness, and a very grateful thanks to the entire Windsor Police Service who do an outstanding job serving and protecting our community of Windsor.
Public Safety October 9th, 2014
Mr. Speaker, on his part, it seems that the minister is more interested in his rhetoric than he is in results.
The reality is that we have under the Conservatives 130 Canadians who went to fight with terrorist organizations abroad, and 80 of those people came back to our country.
How can the minister stand in his place and say that CBSA cuts did not hurt the security of Canadians?