Brian Masse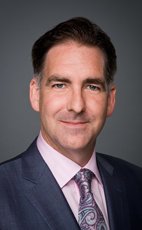 House of Commons photo
Track Brian
Your Say
Elsewhere
Crucial Fact
His

favourite word

is border.
NDP
MP for Windsor West (Ontario)
Won his last election, in 2011, with 54.30% of the vote.
Statements in the House
Canada-Honduras Economic Growth and Prosperity Act June 3rd, 2014
Mr. Speaker, New Democrats believe in trade, but we would like benchmarks and improvements on trade to make sure the labour, environmental, and other conditions are enhanced. That is the responsible and reasonable thing to do.
Trade has always existed, from tribe to tribe, from country to country. People have always traded, even in their own communities. That is going to exist. However, we want to benchmark. If we are going to create a more mature trade relationship with Honduras, then it has to have a more mature result; and a more mature result means to stop killing the activists who are fighting for democracy, stop killing the politicians who want democratic change or to have a democratic voice, whatever political parties they belong to, and also make sure journalists are not going to be slain, that there is a free press that can voice the concerns of people.
Those are all responsible, mature positions to take, in my opinion. It is one of the reasons the Liberal Party has so many problems, because it cannot take those mature, responsible positions when it comes to trade. Its members think it is an expense for people when it comes to the environment, social justice, human rights, and drug trafficking. When we improve trade relations with this country, why are we not demanding a decrease of the drug trade into Canada as part of the conditions?
Canada-Honduras Economic Growth and Prosperity Act June 3rd, 2014
Absolutely, Mr. Speaker, and this is the point I would like to drive home. Here are a couple of facts. The UN Office on Drugs and Crime estimates that in 2011 there 92 murders per 100,000 people per year in Honduras, making it the most violent country in Latin America. In 2012, it reached a record high of 7,172 homicides, and since 2010 there have been more than 200 politically motivated killings in Honduras.
Here is the real kicker to this. The people with whom we want to do business, who are trying to go pro-democratic, are being killed in this country with which we want to now increase our trading relationship. That is exactly backward. We should be protecting those individuals by benchmarking the actions of the government to make sure those people get proper justice, are not going to be killed, and will not leave a void of good people who want to do the right thing.
When there is so much cocaine moving through that state, it makes us very vulnerable to increasing its wealth and capability to produce drugs and distribute them around the world, including Canada.
Canada-Honduras Economic Growth and Prosperity Act June 3rd, 2014
Mr. Speaker, it is a pleasure to rise today to speak to Bill C-20, the bill respecting the free trade agreement with Honduras.
New Democrats support trade, but we do so in a much more mature and robust way than the government has been doing.
Trade agreements are important. I know them very well, being from Windsor, Ontario, which continues to be the automotive capital of Canada, although the industry has witnessed attrition. I will speak to this quickly because it is relevant to today's debate.
There are winners and losers when trade agreements are implemented. Different sectors of society and industries are affected because the agreements essentially change the rules on how those businesses were developed, invested in, and had their technology, research, and training evolve—all of the things that were important for them to be successful. The rules can change quite extensively under trade agreements.
Canada's auto industry was affected as a result of the North American free trade agreement. We had the auto pact at that time, which was a special trade agreement with the United States. That agreement was challenged and we lost the challenge. We lost that special agreement with the United States, and hence our world ranking with respect to automotive assembly went from second place to eighth place.
A lot of jobs have been lost. A lot of investment has gone south of the border. Many people lost good, solid, value-added income from value-added employment, which allowed them to send their kids to university or college, allowed them to invest for their retirement, and made money available for our health care system and other types of infrastructure. More important, research and development, patent development, and all of those things are affected by free trade agreements coming into effect. The consequences can be severe.
We need to ameliorate the situation. We need a business case so we can protect those sectors, so they can have a fighting chance when the rules change.
There is the potential for attrition with respect to the South Korea trade agreement once it is implemented. The auto industry will suffer once again because some of the tariffs will be phased out. South Korea has non-tariff barriers and those barriers would make it difficult for us to send vehicles over there compared to that country dumping its vehicles into Canada and being more successful.
With respect to the trade agreement with Honduras, we have to look at a couple of fundamental things. New Democrats want to see democracy, environmental protection, and labour standards reflect Canadian values. We can undermine ourselves if countries use the environment as a dumping ground for byproducts or as a shortcut. We have to consider whether we would in fact be encouraging the development of further substandard labour standards. There are some questions around the textile industry in Honduras, for sure.
We also want to look at democracy. Is the country becoming more democratic? I will get into that a bit more later.
Honduras fails on all accounts.
We also have to look at what significant strategic value this trade agreement would have to Canada. The government has focused on central America with a number of different trade agreements, but it has decided on a one-off with Honduras. That is unfortunate because it would reward a regime with questionable behaviour when it comes to a number of things.
We also have to make sure we have a satisfactory proposed agreement. The government has been negotiating agreements with environment and labour side agreements included, but those side agreements are not enforceable and do not have the necessary teeth to make sure we can do something about it.
When we are dealing with a force out there, whether it be a bully or somebody who is committing questionable practices, we know that if we do not take the carrot and stick approach then we are basically leaving ourselves vulnerable. The carrot is the reward. The stick would ensure that we can pull back on parts of the agreement, pull back on certain conditions, and demand certain things that would not normally be available.
When the Conservatives sign these trade agreements, these one-offs like this with questionable countries like Colombia and Panama in particular, we cannot enforce the improvement of conditions.
That is unfortunate, because we see in Honduras that we do have a significant problem with that. Honduras basically has a government right now that came in through a coup. In 2009, there was a coup to topple President Zelaya. It was a military coup, and it then formed its basis on the continued problems that have gone on for decades in Honduras.
Instead of cleaning up and rewarding this situation, we should actually be pushing back. We know that the United States, the European Union, the UN General Assembly, and many Latin American nations all spoke up about the abuse. They talked about the problems in Honduras, whereas Canada made relatively no noise whatsoever.
That is unfortunate, because a partnership is a two-way street. Why would we want to encourage this partnership? Some would argue that is why we have to open these doors and do all these things, but when we do not have the tools or the resources to push back against the abuses, or we do not put benchmarks in place to be reached, then there is no motivation for Honduras to do so. When it has no motivation to do so, it will just move the trade agreements and their benefits especially to an elite class in Honduras in particular.
We know that many NGOs have documented serious human rights abuses, killings, arbitrary detention of thousands of people, severe restrictions on public demonstrations, protests of freedom of expression, and interference of the independence of the judiciary. They are all well established.
We also know there is a lot of drug smuggling that comes through Honduras. Some of it is the worst in the region. In fact, much cocaine goes through Honduras.
Why would we want to partner with a state that is moving illegal drugs, some of which come to North America, great significant amounts, including Canada? It does not make much sense. Why would we not benchmark that the drug effects would be reduced and measured over time as we continue the relationship with regard to free trade? It is unfortunate that we have missed the opportunity to do this. That is why we cannot support the government on this. This is a military government in Honduras, essentially.
It is interesting that, when we look at its ranking, we see that Honduras is currently Canada's 104th export market in terms of its value. We export $38 million and we import $218 million, and we have a deficit. This has been the theme of the government, moving us from a trade surplus to a trade deficit. We have also eliminated our manufacturing surplus exports and now have a manufacturing value-added deficit.
What we are looking at is the natural resources sector benefiting and the value-added jobs disappearing. They do not have to disappear, because Canadians are well trained, well researched, and have good experience in many sectors, but we have to make sure we protect them in the sense of providing the proper export market. Honduras does not rank as a strategic priority for that.
We were talking today in the House of Commons about where the EU deal is. It has disappeared. We do not have the text for it. We have not seen any action with regard to the European Union. At least there would be better options for value-added manufacturing and value-added food products getting out there.
It is important to talk about the government's lack of respect for understanding a comprehensive trade strategy. We are concentrating on these small markets in Central America without any type of strategy overall to improve labour, environment, and the quality of life of the citizens. We should be measuring those, benchmarking them, and demanding that they be improved so Canadians can compete in a fair, responsible, reasonable way.
Petitions May 13th, 2014
Mr. Speaker, I have a petition signed by a number of individuals from around Windsor Essex County and also London, Ontario. It requests the Government of Canada return the right of any healthy Canadian to give the gift of blood, bone marrow, and organs to those in need. No matter the race, religion, or sexual preference of a person, the right to give blood or donate organs is universal to any healthy man or woman.
Transport May 6th, 2014
Mr. Speaker, the new Windsor-Detroit border process is a perfect example of the Conservatives' mismanagement and incompetence. They signed a one-sided agreement with no commitment for the U.S. to ante up. On February 13, the member for Essex stated, "We're not building a U.S. inspection plaza", yet yesterday the Minister of Transport suggested the exact opposite.
Could the minister explain how her government failed to secure even a single nickel from the U.S. on a multibillion-dollar bilateral project?
Canada-U.S. Relations May 5th, 2014
Mr. Speaker, I find that rich from the member. I was actually in Guatemala at the request of the Governor General and the member was not at the meeting for Jeh Johnson that just took place. I was at that meeting.
The member has also voted against border money and border budgets in the past as well as other investments. People do not understand this and see it as a childish game that is being played.
I would also point out that the member supported the DRTP, another private border project. He actually brought in members and pranced them around to see the project at the expense of trying to create a public partnership being this process right now. He was very much against that.
Today, the minister at the Canada-U.S. border trade alliance conference mentioned they are looking at the possibility of putting all the customs plaza on the Canadian side. That could have significant consequences for Ojibway Shores that we are trying to protect. The member has been very quiet about that. He promised to get back to the community and never has done that.
Therefore, when it comes to accountability, the New Democrats have been there since day one, since the year 2000, pushing this issue. Conservatives have not been here.
Canada-U.S. Relations May 5th, 2014
Mr. Speaker, I rose in this chamber to ask a question about the Windsor–Detroit international crossing that is being built, in particular the $250 million that is required for the U.S. plaza.
This crossing is very important, as this area contributes to about 35% of all American trade that goes into the United States on a daily basis. We have old, antiquated structures. Hence, we are trying to build a brand new project, which the NDP supports entirely. However, we are calling for greater accountability.
The problem is that the Canadian government has had to come to the table significantly, and all of us have been supporting that. In fact, in a 2010 budget, there was a $550-million commitment by the government to pay for the border crossing so the U.S. did not have to come up with the funds.
The problem is that the U.S. has not committed a single nickel to this project, and right now it has failed to provide $250 million in its most recent budget. Canada would have to come up with that money, based upon the agreement that we signed. The agreement on the border crossing has a clause in it. Section 4 states, in part:
Except to the extent that the US Federal Agencies agree to be responsible for the design, construction, finance and maintenance of the US Federal Plaza, the Crossing Authority shall be responsible for the design, construction, finance and maintenance of the US Federal Plaza, subject to agreement with the appropriate US Federal Agencies, in compliance with Applicable Laws, pursuant to US Federal Plaza Public–Private Agreement(s) with Concessionaire(s) procured by the Crossing Authority.
We are playing poker with our cards facing the other way. We have put ourselves in a situation where at the end of the day we have to pay for that or the whole project could collapse. We have spent billions of dollars with regard to a roadway to the project, and that is a problem.
The government claimed that it has never been done before, but the Conservatives are wrong again on this. They are wrong on their file. We did some research. We found that with regard to the customs booths on the U.S. side of the Blue Water Bridge, according to an official from Blue Water Bridge Canada, the $1.7 million that was awarded by the authority to its American counterpart for the construction of customs booths was a grant without any terms of repayment. To put that in perspective, we put $1.7 million into the U.S. for customs booths when at the same time the Blue Water Bridge annually only brings in $1.4 million in profit. It is going to be a long time for us to recover that.
In conclusion, we have asked basic questions in a letter to the minister. They include the following: What are the anticipated repayment dates? How much does Canada stand to profit from this loan? What will be the interest rates? Are there penalties for late payments? Who would be penalized? We are asking for whether there are going to be delays.
All we are asking for is accountability. Canadians deserve transparency when it comes to their money. What type of planning and financial management systems have been employed to see if their model is actually going to work?
Rt. Hon. Herb Gray April 29th, 2014
Mr. Speaker, it was with great sadness that we all learned of the passing of a tremendous parliamentarian and Canadian last week, the Right Honourable Herb Gray.
It has been my great honour to represent the same seat that he held for nearly 40 years. During his time here, my region enjoyed the great privilege of being represented in this place by a man of dignity, character and depth.
Mr. Gray was one of a kind and served with a specific flair that could be described as understated, but nevertheless he commanded respect.
The uniqueness of his career manifested concretely in many ways. He was the first Jewish cabinet minister in Canadian history. His nearly 40 years of service in the federal legislature makes him one of the longest serving MPs ever. He is among only a handful of Canadians who did not serve as prime minister to be afforded the honorific of Right Honourable.
What is truly remarkable about his career is that he had the unquestioned respect of his colleagues across party lines. As a parliamentarian one of Mr. Gray's most defining attributes was his insistence to put his community at the centre of his work. Whether it was on the auto file, a critical industry in Windsor, or on development of our waterfront, Mr. Gray was there all the time. Even after he chose to leave electoral politics, he continued to remain engaged in the significant issues impacting our region, working to protect the Great Lakes as the Chair of the International Joint Commission.
Mr. Gray was a man of great intellect with an incredible and distinctive ability to engage his colleagues in the House. His performances in question period are legendary and affectionately earned him the nickname the "Gray Fog", an homage to his ability to reframe and rebuke opposition remarks and questions. I think he may be credited with inventing the term, "I reject the premise of the member's question", a line we continue hear in this place on a regular basis.
In Windsor, the Herb Gray legacy will live on for generations. We are already taking specific steps to tangibly commemorate his legacy with public art and infrastructure bearing his name, but his impact can be felt at a more personal level when we consider the number of citizens he impacted in the community. Whether it was inspiring people or constituents he assisted, he leaves behind an indelible mark in the social fabric of my community. With that, I want to thank all of his staff and volunteers for their service.
To the family, his wife Sharon and children Jonathon and Elizabeth, along with the member for Windsor—Tecumseh and the New Democrats, and on behalf of this entire House, I want to offer my sincerest condolences and thank you for sharing Mr. Gray with us.
As well, to friends and extended family of the Right Honourable Herb Gray, I want to thank you for supporting his tremendous service to the community we shared and the country we love.
Obviously, I am very nervous doing this. It is out of genuine respect for a man that our community loved and misses.