Brian Masse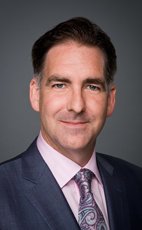 House of Commons photo
Track Brian
Your Say
Elsewhere
Crucial Fact
His

favourite word

is going.
NDP
MP for Windsor West (Ontario)
Won his last election, in 2011, with 54.30% of the vote.
Statements in the House
Questions Passed as Orders for Returns November 17th, 2014
With regard to government funding: what is the total amount of funding since fiscal year 2011-2012, up to and including the current fiscal year, allocated within the constituency of Windsor West, broken down by department or agency, initiative, and amount?
Committees of the House November 17th, 2014
Mr. Speaker, prior to politics I worked as a youth counsellor for persons with disabilities and youth at risk.
I would ask the member how important it is for there to be a federal plan for creating child care spaces and making sure they are accessible and available to all women and families.
A critical part of our economic engine is to facilitate the ability to work. We cannot do that in our current system because child care is really costly now for many people across our country, including in my own community.
Employment October 28th, 2014
Mr. Speaker, quotes do not equal a paycheque, and the reality is that the Conservatives' failure to work with others cost Windsor $1.5 billion in investment, now going to Mexico.
The Conservatives failed to reach a deal with the province, Ford, and the union to build a major production facility that would have actually produced 1,000 jobs for my community and Essex County. New Democrats have long called for a proactive auto strategy that would bring together governments, industry, and labour to support good jobs and create them in our communities, and avoid disappointments like this one.
Eleven countries have a national auto strategy. They include the U.K., France, Germany, Japan, Australia, India, and yes, Mexico. Why did this minister let our community down?
Medals of Bravery October 21st, 2014
Mr. Speaker, today two Windsor police officers, Constable Sean Rogan and Constable Charles Sasso, were awarded with Medals of Bravery by.
In September 2011, both of these officers approached a rolled over vehicle which had caught fire. The injured and unconscious driver was saved by these two courageous officers who fought the fire and removed him from the vehicle through the sun roof.
The Governor General's Decorations for Bravery were created in 1972. They recognize people who risk their lives and choose to defy their own instinct of survival to try to save a loved one or a perfect stranger whose life is in immediate danger. The Medal of Bravery recognizes acts of bravery in hazardous circumstances.
On behalf of the constituents of Windsor West, I would like to congratulate these two outstanding officers for their dedication, service and bravery. We are honoured to recognize their heroism and their commitment to protecting our community.
We thank Constables Rogan and Sasso for their unrelenting fearlessness, and a very grateful thanks to the entire Windsor Police Service who do an outstanding job serving and protecting our community of Windsor.
Public Safety October 9th, 2014
Mr. Speaker, on his part, it seems that the minister is more interested in his rhetoric than he is in results.
The reality is that we have under the Conservatives 130 Canadians who went to fight with terrorist organizations abroad, and 80 of those people came back to our country.
How can the minister stand in his place and say that CBSA cuts did not hurt the security of Canadians?
Petitions October 8th, 2014
Mr. Speaker, the second petition is to protect the Ojibway Prairie Complex in the Great Lakes area. This land is one of the last forested areas next to the Great Lakes. The petitioners are calling for its protection and assurance that it will be part of a larger environmental park for the region.
Petitions October 8th, 2014
Mr. Speaker, I have two petitions to present.
The first petition is asking the government not to close the veterans office in Windsor, which it has done. The petitioners especially note that Windsor was heavily recruited for soldiers, both men and women. They believe that the services should be restored in Windsor.
Georgian Bay Channel to Lock 45--Port Severn October 6th, 2014
Mr. Speaker, it is an honour to rise to speak to Motion No. 502, the motion put together by the member for Simcoe North. I can say I shared an office floor with the member and know how hard he works and the diligence of his work. I praise him for bringing an issue before us that includes the Great Lakes. As critic for the Great Lakes for the NDP and Canada-U.S. border relations, I can tell members that the Great Lakes are going to frame much of our relationship with the United States for the next 10 years. Whether it be on fresh water, whether it be on invasive species, whether it be pollution, there will be a lot of discourse, and there has been, and I will highlight some of that in my speech.
However, I want to touch on Motion No. 502, specifically, right now, because it is an important issue for the community and is an important issue with regard to infrastructure, with regard to planning, and with regard to ensuring that our natural resources, when they are affected, are handled appropriately.
Motion No. 502 looks to study Georgian Bay and the westerly limit of the Trent-Severn Waterway, at Port Severn, a channel that is not living up to the needs of the current boating culture that wants to use and access the channel, because it is too small.
Specifically, there are a number of challenges people need to know about when we look at expanding this channel. The channel is currently rock-faced. There are sharp turns in the channel. It is narrow and not wide enough for vessels to pass each other. It is subjected to unexpected swift currents, as well. Why these things are important is that the tourism industry, in particular, and the boating culture need to use this facility, and it does not do itself justice anymore. In fact, the Canadian Coast Guard also provides navigation devices and aid.
There have been some attempts to work with the current infrastructure, but it is so challenged that it does need a review. It is hurting the economy and tourism in the region by deterring boaters from making use of the channel. That is a loss to not only that local community but also to the entire Great Lakes. One of the things I want to focus on is the challenges in the Great Lakes, which are significant. We have proposed a series of things that correlate to this. It is about planning. It is about having a plan.
One of the first things to talk about is the lake water levels. We have tabled a motion in the House of Commons that calls for a study of the lake water levels in the Great Lakes. We saw this last winter, being a better winter for the Great Lakes, but prior to that in a series of different years we saw the lake water levels lowering. That has actually hurt this facility, which Motion No. 502 addresses, as well.
The key thing is that we need planning. Every year, when the lake waters go down, a number of different communities scramble with different types of resolutions, asking for federal funds and provincial funds to deal with dredging and other types of work. There is a problem with that because we go from crisis to crisis, as opposed to having a sustainable fund or a sustainable business plan to deal with the lake water levels rising and lowering, and then also understanding that when we do dredge, we cannot be disturbing some of the sediments and contamination in the actual sediments. Therefore, we are conflicted in terms of how we can deal with that.
What we are proposing, as New Democrats, is that we study those levels and then, on top of that, we create a business plan that comes into operation, depending on what takes place. We have a natural ally in the international joint commission, the binational commission, which has done wonderful work for many decades and which continues to do some really good work on a series of different things. It could really be an asset. For example, if lake water levels go down again this year, we could identify the number of communities that are affected by say maybe two or three centimetres. We would know those target spots, and those organizations and those municipalities, as well as the different docks and even cottages and other types of regions, which could be honed in on in terms of dealing with those problems, as opposed to just waiting for them to respond to emergencies and crises.
We are hoping that our motion gets passed.
It is also about our economy. Obviously the shipping community has to deal with it as well. It depends upon the type of aggregate that is coming and going into different ports, and what type of infrastructure construction is taking place across Ontario, Quebec and other parts of Canada, which use the Great Lakes as a shipping and movement distribution vehicle to get those materials to those projects. Again, it is about having a business plan to deal with this.
If we are more efficient in terms of our economy with regard to our shipping, it is also going to help us environmentally. Again, we will know what the consequences of these actions are going to be.
There are a couple of other things that we have pushed forward that are really important to note on the Great Lakes. In the transition that is taking place, there is an issue with regard to microplastics right now. We have had some good meetings with the industry.
Microplastics and microbeads are in a lot of things, such as toothpaste, shampoo and conditioner. They are the little plastic beads that are added to products because the other types of materials used are rough on the skin. Consumers like the microbeads because it makes products feel smooth. When it is used in toothpaste, there is no roughness in the mouth.
The problem, however, is that the microbeads end up going down the drain into our municipal water treatment systems and up into the Great Lakes. Once they get to the Great Lakes there are consequences. First, sometimes the fish and other wildlife mistake it for algae, and then digest and eat them. It then becomes part of the food chain. Later on when people are fishing in the Great Lakes, that becomes part of the experience.
I was not aware of this until someone starting doing some research on this, but alternatively, some of the microplastics wash up in the sands, in the shoreline, and because it is plastic it becomes a heating source with the sun on them. It can change the ecosystem of the beach and other areas that are affected. There is a campaign to ban microbeads. Some industry leaders have been really good on this and I think there is some change there.
I know it has affected Canada-U.S. relations. Illinois, as well as New York, has passed a resolution, defining the size and shape of what can be in these products. I know a lot of states, as well as members of Congress and the Senate, are concerned about this issue. The industry is open to and is looking for a Canada-U.S. solution. I am hoping the government takes some initiative on this because there seems to be some positive will to move forward on this. I am meeting with some groups this afternoon about this issue.
There are alternatives that can be used in those types of consumer products that would not cause the environmental damage, whether it be to the beaches, shores or wildlife. There can be natural remedies. These are things that could even be beneficial for our economy, because products could be manufactured in a way that they would be good for the environment when they break down.
I do want to touch on a couple of other issues just briefly, with regard to the importance of the motion and other issues in the Great Lakes. There is the issue in Kincardine right now, where they want to build a deep repository for nuclear waste. We are fighting against that. We believe it is wrong and hope the government does something about it. It is hurting Canada-U.S. relations because the U.S. has legislation that nuclear waste cannot be stored within 10 miles of the Great Lakes, and we are trying to put it within one kilometre.
I tabled a bill here in the House last week on invasive carp getting into Canada. We are calling on the government to let the CBSA officers of this country stop and refuse invasive carp that comes in if it is not eviscerated, cut and gutted. If this species gets into our lakes and our inland water systems, there will be a significant impact and a loss of fisheries. This is an invasive species that should be stopped and the government can do that at no cost.
Fisheries and Oceans October 3rd, 2014
Mr. Speaker, invasive carp pose a threat to the ecological and economic health of the Great Lakes and inland waters. If they are allowed to get a foothold, the effects will be irreversible. That is why I introduced a bill to ban the import of live invasive carp into Canada and to give the powers and tools to the CBSA officers to keep these fish out.
Will the Conservatives recognize the seriousness of the invasive carp threat and commit to passing my bill?
Petitions October 1st, 2014
Mr. Speaker, the second petition is on the protection of human life from the time of conception and fertilization.
The 25 petitioners are calling for a review, because it has been 40 years since the right has been debated in Parliament. They are calling for the protection of the lives of unborn children.