Brian Masse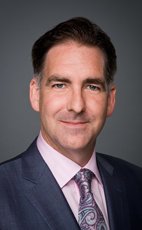 House of Commons photo
Track Brian
Your Say
Elsewhere
Crucial Fact
His

favourite word

is going.
NDP
MP for Windsor West (Ontario)
Won his last election, in 2011, with 54.30% of the vote.
Statements in the House
Family Day February 16th, 2015
Mr. Speaker, I rise today to celebrate and to thank Ontarians for their participation in Family Day today, where mothers, fathers, sons and daughters can get together and celebrate a day that is important for the unity of the family.
Unfortunately in the House, the Conservatives chose to attack families by putting in back-to-work legislation that attacks families' safety, values and benefits. Unfortunately, we need to see those things improved in our country, because men and women who go to work every day have those conditions challenged. They deserve to go back home to spend the rest of their night and the next morning with their families.
Family Day should be celebrated with benefits to workers because it means benefits for Canadians.
Rail Service Resumption Act, 2015 February 16th, 2015
Mr. Speaker, it is interesting that a number of years ago the rail system brought in the safety management system, which is self-reporting. The Lewis report, an independent study commissioned by the Conservative government, outlined how members of CP and CN rail felt the culture of fear to report safety and hazardous conditions that they and their colleagues faced on the job.
Could my colleague address the issue of the culture of a self-regulatory system?
Employment February 5th, 2015
Mr. Speaker, the reality is that the Conservatives keep cutting overall funds for community development, and they are failing to help small businesses that support our communities.
Small businesses are responsible for nearly 80% of new private sector jobs created over the past decade. When the Conservatives handed out tens of billions of dollars to the largest, most profitable corporations, they left our small businesses and their owners behind.
Will the Conservatives support the NDP plan to cut small business taxes, so that they can grow and create the jobs we desperately need?
Opposition Motion—Job Creation February 5th, 2015
Mr. Speaker, a number of significant things took place. We had the peaking of the Canadian dollar based on our raw export resource-based economy, which weakened the the manufacturing sector. We had no plan and no auto strategy. In the area I come from, if there is any potential attempt for auto investment, it becomes a Hail Mary pass, not a plan.
We have what is called the Canadian Automotive Partnership Council, where the entire industry came together to create report cards and progress cards on how to move the industry forward. We do not use that. Rather, we just wait for that moment as opposed to pushing for it. That is why I like the idea of the capital cost allowance right now, because with that and an organized plan, we could fight to get some of these jobs back. The administration in the United States is doing that; it is rebirthing manufacturing. We do not see that here.
The Liberal leader came to London, Ontario, and talked about how we basically have to diversify away from auto manufacturing because it is a dead industry. Then he came down to Windsor and had no auto strategy, despite the fact there is money still available for such a strategy. We have put one forth before. Our first was a green auto strategy that involved David Suzuki and the CAW. There are 13 countries in the world that have a specific auto strategy. What I mean by an auto strategy is the assigning of targets and measure and referring back to those targets, whether with respect to the environment, production, diversification, or parts supply improvements.
Opposition Motion—Job Creation February 5th, 2015
Mr. Speaker, I would highlight a couple of things that have taken place over the last number of years.
One is the distain or disconnect the government has with respect to trade with the United States. We have seen the repercussions of that. Whether it has been with regard to coal or cattle, there has been a series of impediments at the border. I agree that we need to reach out internationally and open new markets, but we are watching our number one market close us down. That has been an unfortunate consequence of the government's preoccupation with trying to push pipelines in the face of America and Washington, and not looking after the real projects, such as the new border crossing project in my riding of Windsor West. Of the $3.5 trillion U.S. budget, we could not even get $250 million for the American plaza. Instead, we are paying for the border crossing and for the plazas on both the Canadian and American sides because of neglect.
Opposition Motion—Job Creation February 5th, 2015
You did blow the deal. You started to negotiate in public with some of your members. That is what took place.
I will provide a little snapshot of our trade deficit. These statistics on our trade deficit cover several years. Pertaining to manufacturing goods, I will use the year 2010 because it was significant as the year when things flipped over. The deficit was creeping and creeping, but our manufacturing exports versus our imports at that time went to an $80 billion deficit, and that deficit has continued to grow.
However, we have a chance right now, with the dollar being low and by using the capital cost reduction allowance, to attract some of that investment back. That is what makes us much more successful.
In conclusion, our skills, our abilities, and our support systems, such as health care, are net advantages to attract employers to locate in this country. Dropping the corporate tax rate has not done it. We have witnessed the bleeding of manufacturing jobs and value-added jobs—dirty words to the government—out of this country. Let us act now and take back some of those jobs.
Opposition Motion—Job Creation February 5th, 2015
Burger King, yes, that is great, Mr. Speaker. They are comparing Nortel and Burger King, high industry versus the service industry. That is what they are proud of.
By the way, the only reason Burger King is locating here—and it is a small office—is to evade taxes in the United States. We have seen President Barack Obama talk about this situation. It is a joke when Conservatives heckle about Burger King being this great landing of a corporate head office when it is just going to be a branch plant corporate office. We have seen the President of the United States pan Burger King, and Congress and the Senate have started to move legislation forward because it is evading tax in the United States.
That is what we are attracting. The Conservatives' strategy is to bring the head office of tax evaders to our country.
Burger King laid off people. Why? It bought Tim Hortons and now has reduced it. That is the Burger King success story. It will probably get half a floor in some building on Bay Street where head office employees will be out golfing half the time, and that is going to be the Conservatives' victory flag.
Meanwhile, we have lost Nortel and other Canadian institutions that have either moved out or are gone.
The capital cost reduction allowance was something that we all supported and tabled in the chamber. It led to good government policy and support. There were all kinds of comments in support of those issues. There is no doubt that extending it for two years would be a benefit. It is critical right now because we can see what is available in terms of capabilities. With the dollar dropping, we have a chance to win some of our manufacturing jobs back because manufacturing is going to benefit.
Coming from a manufacturing city, I have seen thousands upon thousands of jobs disappear to Mexico, the United States, or overseas. Sadly, just last month we lost a chance for Ford to build a new engine in Canada in Windsor and Essex because the plant went to Mexico. Conservatives blew the deal. We lost a chance for a new engine plant, but now we have—
Opposition Motion—Job Creation February 5th, 2015
Mr. Speaker, it is a pleasure to rise here today to talk about this motion, which I will read in a moment. It is an important motion because of the economic situation we are facing.
In the retail sector we see a current crisis with the closure of Target, the most recent casualty in the Canadian economy, and others are also talking of liquidating themselves. It is important to mention that Target was allowed into the country under the Investment Canada Act and then bought out Zellers. Not only have we just lost Target, another retail chain, with vacant spaces appearing in shopping centres where they were located, but the reality is that Target supplanted and took over from the last Canadian-owned retail store, Zellers. When Target took over at that time, I remember the distress and concern of the workers at Zellers, because they had to immediately take a pay cut of a couple of dollars or lose their chance to stay on at Target.
I was on the picket line with some of those employees who had been at Zellers, a Canadian employer company, for over 20 years when this American superhero giant came in to compete.
We knew the terms and conditions because we were living on the border in Windsor, Ontario. We would often go over to Target or some place like that. We would see the signs for a minimum wage of $3 an hour or something like that. We knew the type of attitude that was going to come into the Canadian market.
We have not only just lost this retail component today; we have also lost a Canadian component that had a liveable wage at that time for those workers. The government did nothing for those workers at that time. It could have and it should have, but it did not. It allowed them to be crushed.
Today we stand here to talk about a motion made by the member for Parkdale—High Park, which moves:
That the House call on the government to take immediate action to build a balanced economy, support the middle class and encourage manufacturing and small business job creation by: (a) extending the accelerated capital cost allowance by two years; (b) reducing the small business income tax rate from 11% to 10% immediately, and then to 9% when finances permit; and (c) introducing an Innovation Tax Credit to support investment in machinery, equipment and property to further innovation and increase productivity.
I am going to talk about the initiatives that we have proposed as reasonable ways to move our economy forward and make sure that middle-class Canadians can emerge as a stronger force in this country. We have seen that whittled down over the years through a series of attacks.
There has not been proper support for certain industries, especially when other foreign countries have used intervention to steal some of our jobs. We have certainly seen that in the auto sector.
We have also allowed middle-class Canadians to be attacked by gouging, whether it is at the pumps or through fees charged for credit cards, banking, or cellphones. These are a whole series of important things that are necessary to function in a modern society that have been put on the backs of consumers and families alike.
What that has done is put a real squeeze on disposable income. Just today we saw more reports about consumer debt. It is a real issue, and the investment that is necessary is available to the government and to those individuals who could help.
The first item in the motion is about extending the accelerated capital cost allowance by two years. I have a little history with this.
I was reminded by my friend from Edmonton—Leduc about the work that we did in the industry committee before this place became so hyperpartisan that we could not agree on anything. There was a working relationship in the industry committee at that time.
Ironically, the work was done by several parties. We came up with a series of recommendations that we could all agree upon for the most part, and we worked on the ones we could not agree on to make sure that they would be at least palatable to all of us. One significant recommendation was the capital cost reduction allowance so that the manufacturing and resource sectors could write off of equipment at a quicker pace to encourage investment.
That is important because Canada has become, for the most part, a branch plant economic system. The head offices have often moved outside of this country. Very few have moved back here and very few have stayed. At the time when we produced that report and made recommendations that were tabled in the House of Commons, there were Canadian giants that were still in the field, such as Nortel. Gone.
Transport February 4th, 2015
Mr. Speaker, I am proud of my record, because I voted against bad budgets that left Canadians behind.
The government is making it up as it goes along. The member said, "We're not building a U.S. customs plaza". Those are his own words—he can eat them now.
The Prime Minister's press release said that the U.S. plaza is "...the responsibility of the U.S. government."
Since Canadians have become the sole financier of the project, will the minister come clean and tell Canadians how this will affect tolls. Will Canadians get their money back with interest, and how long will that take?
Transport February 4th, 2015
Mr. Speaker, as a city councillor and MP, I have been advocating for a new border crossing for the Windsor-Detroit corridor. This is crucial for the economy and prosperity of both Canada and the united States, but the current government has negotiated such a poor deal, Canada has to front nearly $1 billion and pay for both countries. Despite a U.S. federal budget of roughly $3.5 trillion, the Conservatives could not even get the United States to pay for their own customs plaza, leaving it all up to Canadians.
This is more ongoing infrastructure incompetence. How did it come to this?