Brian Masse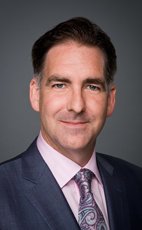 House of Commons photo
Track Brian
Your Say
Elsewhere
Crucial Fact
His

favourite word

is going.
NDP
MP for Windsor West (Ontario)
Won his last election, in 2011, with 54.30% of the vote.
Statements in the House
Red Tape Reduction Act January 26th, 2015
Mr. Speaker, absolutely the member is correct. Regulations can be changed at any point in time. A good example is when I tabled a bill on invasive carp in this country. The government stole those regulations and changed them, and I am thankful that it did that. It was an improvement. It is a good example to show that it can be done if it is right and without this legislation and putting all the eggs in the basket of the Treasury Board.
Red Tape Reduction Act January 26th, 2015
Mr. Speaker, there are always going to be changing circumstances as products and services enter and leave the market. The issue is making sure that the regulatory processes, municipally, provincially, and federally, do not duplicate themselves, and that requires working together, something the current government has been incapable of doing. In fact, the Prime Minister has not even wanted to meet with some premiers. That is the way we have to go about approaching the overlaps.
The reality is that at the end of the day, things change. Every single day there is a new product on the market, and the ideology of the one-for-one fails from the get-go because it does not take into account the changing world we have.
Red Tape Reduction Act January 26th, 2015
Mr. Speaker, I would point back to my experience with the transport sector. When I was on the transport committee, I was the transportation critic at that time, and the Liberals brought in the safety management system. It was reviewed, and what we found was that the two actually connect because of the fact that self-reporting by the railway did not take place due to a culture of fear and intimidation. That is in the Lewis report itself. That meant that in the end, the paperwork did not get done and the inspections diminished, especially with the reduction in the staffing of Transport Canada.
Therefore, they do blend at the end of the day if the system is not accountable, and that is what I worry about. The safety management system is a classic example that, if the system is not healthy, then the other does not get taken care of either.
Red Tape Reduction Act January 26th, 2015
Mr. Speaker, I will be splitting my time with the member for Surrey North, and I am pleased to do so.
I am pleased to speak about Bill C-21. It is an interesting issue. The vast majority of Canadian businesses are small businesses. They employ millions of people. Some employ just one, sometimes two, and sometimes more. It is a vital part of the economy that we have to take care of.
The government website says it all. It has nice cute little scissors cutting red tape and talking about the one-for-one rule. I want to address that to start with.
What is red tape? Red tape can actually prevent yellow tape, yellow tape being sickness, death, or something else. Regulations have been put on products, services, and the way we go about doing business because of problems or issues. We have seen that most recently with food safety, rail, and aviation.
A number of times we have needed to bring in rules. Some of those rules are important. In fact, I want to point to an example of something I worked on when I first got to Parliament, and that was the tax deductibility of fines and penalties. It used to be the case in Canada that people were able to get a tax credit of up to 15% for a fine or penalty they incurred that went through the judicial system.
For example, if my memory serves me correctly, there was a drug company that got $11 million back from a $40 million fine. That is unfair, not only in terms of taxpayers but also for the companies that are actually following the proper regulations and rules and doing the right thing. It would be akin to getting a speeding ticket going to work and being able to write half of it off.
The reality is that the rule is the rule. If people are caught breaking it, then it is a problem. There are two ends to this. The regulation is in place and it is an issue for some businesses to actually get the paperwork and get the regulation through their process. However, there is also the unfair competition aspect, where people are breaking the rules and regulations, taking shortcuts, and putting people's health and safety at risk, and those people are rewarded for that type of behaviour. We end up paying for that in a couple of ways. We pay for it on the front end, with the loss of revenue that could go to other types of things. We also lose by paying for the damage that the improper product or service led to, whether it be a health care cost or an insurance cost.
This is a problem with the ideology of the one-for-one. The one-for-one ideology does not take into account new product development, innovation, and change that is necessary at different times. Look at how far electronic products have come over the last number of years.
We have also had changes in the types of materials we have. Sometimes it has been quite positive. Mercury is an example. If we did not have regulations in place, we would end up with more of it in our landfills.
I would argue that regulations can also protect some of our trade. We know from the work we have done in the industry committee that some illegal products, often those coming from China or other places, do not follow some of the regulations, which ends up costing us. Mercury in batteries is a good example. We end up paying for that, at the end of the day. There are even cases where knock-off products were used in hospitals. If the regulatory process is not in place, it can actually create other problems.
The government can help small business. I want to point to products and services it could actually bring in and implement that would be a benefit for them. On the services aspect of the government, small business is hurting. I will use a couple of examples from my constituency. There has been the closing of mail sorting and the raising of the price of stamps.
Right there we have a significant issue that impacts small business far greater than filling forms. When small businesses do their transactions now, their banking, their outreach to the community, they often use door-to-door delivery. Whether it is a pizza place, or a new business, often those flyers are the ones that hit our doors. The postal service is used for that.
The door-to-door delivery is one of the greatest assets for outreach. If there are five or six people working in a small business, or it is a new pizza place, they do not have time to deliver those flyers. They do not have time to do the outreach. However, the post office delivery system offers an economic alternative and a worry-free service that gets business flyers to somebody's door right away.
The Conservatives will argue those post office boxes will do the same thing, but it is not the same. It is not having a person go there. It guarantees that it gets into the customer's hand.
Sorting the mail in London, Ontario is not helping our small businesses in Windsor, Ontario. We now have a built-in delay system, and we throw all these trucks onto the highways and the 401. They go up to 401, get sorted, come back and get distributed, which is another delay in service.
Another one affecting our area is the closure of the counsel general services in Detroit. It used to be we could fly into Detroit and if we needed to come across to Canada, we could get a visa right there from that service. A lot of small and medium-sized businesses arrive in Detroit. When they realize how close Canada is, they want to investigate opening a business. However, they have to go to New York or wait three weeks. Closing that service did not help my constituents and small businesses. It put them at risk.
Another thing employers talk about is employment insurance, not having the proper staffing at Service Canada and delays of cases. That hurts on two fronts. It hurts employers that are trying to deal with employment insurance and the lay-off of people for perhaps the first time. It also delays, in the casework files processing, the person receiving employment insurance being able to get that cheque to buy local groceries, products and services. Those things in particular hurt small business.
There is also credit card fees. Small business has been gouged on credit card fees for many years, and that continues. The government's program has not resulted in any significant reduction in credit card fees. They will finally be reduced a little, but not nearly as much as they should be. They still collect billions of dollars in fees.
Adding new products to the market will help small business, like C-290, which is a single sports betting bill. It has been stuck in the Senate for three years. That would allow convenience stores and other small businesses a new source of revenue, taking it away from organized crime and offshore nefarious businesses and putting that money back into the pockets of Canadians.
Red Tape Reduction Act January 26th, 2015
Mr. Speaker, I would like to say that I appreciate the member's comments, but I would add a D to the end of his TIRE for a done government, and it is a tired argument.
We see in the legislation before us the ideology of one-for-one versus that of proper regulation when it comes to new products and entry into the market.
I would ask the member this. When a new product comes in, and it could be a new tablet, a device, or something different, why would we apply the one-for-one when we actually have to build in regulations that are new?
Questions Passed as Orders for Returns January 26th, 2015
With regard to the Federal Economic Development Agency for Southern Ontario (FedDev Ontario), how much government funding has been approved and distributed to each of the 37 census divisions by year since 2009?
Questions on the Order Paper January 26th, 2015
With regard to construction undertaken during the period from fiscal year 2004-2005 to 2014-2015, inclusively: (a) how much has been spent on scaffolding throughout the Parliamentary Precinct including specific costs incurred for (i) the preparation of the building, (ii) construction, (iii) maintenance, (iv) the entire project; and (b) how much has been spent on scaffolding for the Paul Martin Building in Windsor, Ontario, including specific costs incurred for (i) the preparation of the building, (ii) construction, (iii) maintenance, (iv) the entire project?
Automotive Industry December 2nd, 2014
Mr. Speaker, since I was first elected in 2002, I have repeatedly called for the government to develop a national automotive strategy. In 2003 the Canadian Automotive Partnership Council released a report calling on the federal government to protect the industry and create a policy, but promise after promise, including from the former Conservative industry minister, fell by the wayside.
Here we are, 11 years after CAPC's first report, and once again these industry leaders and experts have released another call for action to develop a strategy. They are clear that the time to act is now, or Canada will lose its important foothold in this industry.
Who has a national auto strategy? It is the U.K., France, Germany, Japan, Korea, Australia, China, India, Sweden, Mexico, Malaysia, and Nigeria. They are all competing for the same jobs.
The Canadian auto industry has been a large part of Canada's history and our economic strength for generations. It is time for the government to work with industry and labour leaders to create a real policy, one that innovates our industry, challenges our competition, and puts workers back to work with a paycheque and a household.
Veterans Hiring Act November 25th, 2014
Mr. Speaker, Bruce Moncur has contributed quite a bit to veterans services. That is the gentleman the hon. member was referring to. I have his paper that outlines the extra cost for veterans travelling, which they will have to front themselves. Often going from places like Thunder Bay to Winnipeg can cost over $1,000.
It is a false choice to suggest that we have to close our veterans offices so we can open up new clinics. There is money there. There is over $1 billion. It is about choices. It is also about respect. It is about going to a community like Windsor, asking the men and women there to serve, and then taking away a service they want.
Generally speaking, there were around 4,000-plus inquiries at the Windsor office per year. Inquiries came from physical visits, emails, and phone calls, but service delivery was being provided by people in confidence.
Now veterans have to go out to Service Canada offices. If they have to deal with stigma, they have to go see a person, and everyone knows. In a small community like Windsor, with 200,000 people, we know each other. We know our histories, we know our issues, and we know our challenges. For the amount of money, the million dollars, the government saved, for the grief it causes people, I say congratulations.
Veterans Hiring Act November 25th, 2014
Mr. Speaker, I was remiss. It was in my notes to mention that, but I did not.
I think it is unfortunate that the RCMP are not included, because it is a profession with unusual risks and challenges. I think we could do better by including them in the bill, especially given the fact that they have also been asked to go into other theatres internationally to assist with training and development. That could bring some really good skill sets to the table. I am puzzled as to why the RCMP have not been part of this. I wish they were.