Brian Masse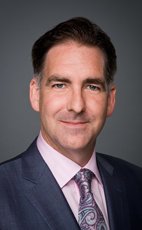 House of Commons photo
Track Brian
Your Say
Elsewhere
Crucial Fact
NDP
MP for Windsor West (Ontario)
Won his last election, in 2011, with 54.30% of the vote.
Statements in the House
Sports Betting May 7th, 2013
Mr. Speaker, for months now, an important bill that passed through the House unopposed has sat in the Senate penalty box waiting for a final vote at third reading.
Bill C-290 would legalize single events sports betting in Canada and is a game changer for the largest segment of the entertainment industry in Canada. With hundreds and thousands of jobs, massive public investment and billions of dollars of public revenue at stake, the government is a healthy scratch on Bill C-290, while the unaccountable Senate fumbles the ball.
In addition to all-party support in the elected House, both business and labour groups across Canada are fans of C-290. The government is blowing this call, turning a blind eye to a major interference penalty from a small group of unaccountable senators clogging up the progress on this critical bill.
Worse, by sitting this one out, bookies, gangsters and illegal online gaming sites rake in another season of windfall profits.
We know that in the past the government has pushed legislation through the Senate. Why is its approach so weak now on Bill C-290, just inches from the goal line?
Strengthening Military Justice in the Defence of Canada Act April 30th, 2013
Mr. Speaker, I thank the member for the great question as well as being a good defenceman this year when we played hockey. I wanted to acknowledge that.
What is very important is the trail that follows the individual afterward.
Also, that is an interesting and important point about having to engage the legal system. We often see people who are exiting the military transition to some other type of occupation. Having to do that with a lawyer in tow would be a great burden on those individuals. That really shows what needs to be improved by the bill. One of two things would happen. They would either go without legal defence if they could not afford it, or they would spend some of their resources on that defence, as opposed to on training and transitioning to another occupation.
Strengthening Military Justice in the Defence of Canada Act April 30th, 2013
Mr. Speaker, the member is absolutely right that it is one of the improvements in the bill and a significant step forward. However, there are just so many other issues that it leaves me with a certain amount of duress with regard to what we could be doing.
As this bill has been around the House and chamber for so long yet is only moving forward modestly, it gives me a great deal of duress to think about how long it will take to get the job done.
Strengthening Military Justice in the Defence of Canada Act April 30th, 2013
Mr. Speaker, I appreciate that advice and will stick to that when I get to my questions and comments period. I appreciate the opportunity to rise and talk about this important issue.
Bill C-15, an act to amend the National Defence Act and to make consequential amendments to other acts is very underwhelming. It has been around since 2003 in several different forms. It has re-emerged with some improvements, but it has been kicked around this place for some time.
We are seeing it come to a conclusion. The mere fact that it does not have one of these targeted names that the government often gives bills is indicative of its mediocrity. It is named "an act to amend the National Defence Act and to make consequential amendments to other acts". My experience in this place in the last number of years is that the government has introduced bills with very tempting names to try to promote them. In this situation, we do not have that. I think that is an indicator of where we are right now.
As New Democrats, we will support this bill. We will move it forward. The member for Beaches—East York has done a good job on this file, the best he can. The committee has as well, making amendments to the bill.
It is important, because it is about judicial systems and about judgment to our military families. I come from an area where military families are a tradition and an honour. The Windsor and Essex County area has been, since the birth of this nation, participating in the military on a regular basis. The first time was in 1749, a French militia, and subsequently in the War of 1812, the South African War, the First World War, the Second World War, Korea, peacekeepers, Afghanistan. We have been a regular recruitment zone for military service.
We have some of the strongest veterans' organizations out there. It is important. I have seen what happens to some of our officers and some of our regiment, and those who are supporting them, and their families when they have come home. I have had a chance to sit in on some sessions at the Legion, involving everyone from Afghan vets to World War II vets still talking about how difficult it is to get to the next day. It is very difficult, but at the same time they are very proud of those traditions.
I have a little personal experience with this as well. My grandfather, John Clifford Addison, was an ordinary code man who went down on the HMS Scorpion in the fall of Burma. I did not know my grandfather. I never met him. I do not know much about him. I have his medals. I have his soccer medals, as well.
I was very fortunate. Like so many others, my grandmother, Irene Attwood, was in England at the time. She married Fred Attwood. When he came to Canada, he treated me as his own grandson. I was at the house all the time, listening to my grandfather telling his stories, talking about experiences and his mates at the kitchen table. I can still smell the flavourful scones my grandmother would cook and the tea, with big band music in the background, as we sat and discussed what took place.
The reservation I have for this bill is that if justice is not served properly to those in the military, then we are going to have consequences outside when they finish their service. I have seen that. What worries me about this bill is that we have not done enough with regard to the amendments that needed to take place in order for this bill to be improved, whether it be giving the Chief of the Defence Staff the financial authority or whether it be making sure that the processing is done properly so that they can actually have justice at the end of the day.
There have been a number of witnesses who have come forward suggesting that this is not complete. We had a number of amendments made at committee that were not done. That concerns me, because this bill has been around this place for so long.
I am going to go through some of the changes we wanted to take place and that perhaps can get done at another date. I do not know if the current government is interested in doing that. It is a risk we have to take. The bill is going forward anyway, with some modest improvements, but I hope there is some sincere attempt to go further on the recommendations that came through a lot of work, thought, discussion and debate. As I noted, this bill has been kicked around this place for a number of years, and it is time to finally get something done, but it is disappointing that we have not had some of the other elements we wanted.
One of those was to conduct an independent wall-to-wall review of the military justice system and provide a legislative response to the LeSage report within a year. Neither the report in 2003 by the former Chief Justice of the Supreme Court, the Right Hon. Antonio Lamer, nor the report from the former chief justice of the Superior Court, the Hon. Patrick LeSage, provided a complete independent review of the entire military justice system. We think it is time to do that. We think it is time to move that point forward, and I think there is enough support to do that.
Another thing we wanted to have is reform of the summary trial system. The Hon. Patrick LeSage said:
Suffice it to say I have very real concerns about obtaining a criminal record from a summary trial conviction. The issue of criminal records flowing from convictions at summary trial must be reviewed. The very damage that flows from a criminal record and the potential effect on a person's life is far too severe a consequence for most offences tried by summary trial.
This is where I get into my background of working with youth at risk and other persons who have disabilities, where stigmas are evolved or are created on a person and there are consequential effects. For example, if individuals have that on their record, it affects them in going for a job, in education, in their neighbourhood, with applications for credit or for any type of assistance, if it has to be disclosed. Those individuals are living with this cloud over top of them.
I see it on a regular basis, even in my home riding, where I have a good example with regard to a stigma staying left over. I have a Ford truck driver who smoked marijuana, got caught and has a federal conviction, so every time he goes into the United States, he is rightly pulled over because he has a record, but sometimes he is made to sit there for four or five hours. We have to intervene and say the authorities should pull him over and go through the vehicle and do all the inspections and enforcement they want to do, but the just-in-time delivery that the person is doing right there is important for both of our economies. He has to live with that type of stigma and that type of potential every single time he crosses the border. It is his own fault and he has to pay for it, but the reality is that there is a consequence.
Therefore, as an employment specialist on behalf of persons with disabilities and youth at risk, what I worry about is that even some of the minor convictions can make a difference in terms of a person being able to get a job or employment. It is critical that this issue is addressed in here, because if our military personnel have that, even if it is not something that is openly known in the community, they are still living with that bubble above them.
I have one last point. We want to expand on the service offences exempt from criminal records as well and, last, to reform the grievance system so that there are more appropriate opportunities for someone to grieve a situation.
With that, I appreciate the opportunity to speak in this chamber to this issue, and I welcome comments and questions and will be prompt in terms of my response.
Business of Supply April 25th, 2013
Mr. Speaker, that is a great question from the member, as it is a serious issue not just for her area with regard to tourism but also for the freighting system, one of the busiest in the world, which on a regular basis has been reducing its loads going through the system because the lake levels have been so low.
The problem is that fixing it will require some dredging. When we are dredging, we are stirring up a lot of pollutants at the bottom of the water, which is going to create other environmental concerns. That is why I often focus on the bitumen or petcoke that is stored on the waterfront. I recently received a letter from the Michigan Department of Environmental Quality stating that a permit is not actually required to do this. Anybody can buy this stuff and do whatever they want with it. They have to follow some process for a dust plan and also for leaching, but it is not very strong.
Therefore, again I would call upon the Minister of the Environment. If that department is saying that there is some potential, then there obviously is potential, because otherwise it would not ask for these plans. I would call upon the minister to get the IJC involved. I do not think the government has been supportive enough of the IJC or the work that it does.
Our Great Lakes system is like an H20 highway. It is very important to our industries and very important to our water intake. It needs to be taken more seriously.
Business of Supply April 25th, 2013
Mr. Speaker, we have a climate change plan that looks at greenhouse gas emission reductions. There are also issues that we need to deal with, such as the health effects on human populations, as the member mentioned.
I would use the Great Lakes as an example, and I thank the member for the question. In the last federal budget, the fake lake that was built in Toronto received more money per capita than the other Great Lakes did. That is ridiculous.
We need to be focusing on cleaning up our environment. Putting resources toward that would create jobs, would create the sustainability necessary and would create good population bases that we can actually sustain. If we have clean water, we are going to be able to have good, clean communities.
That is one of the priorities I would see, especially as someone living beside the Great Lakes.
Business of Supply April 25th, 2013
Mr. Speaker, I am pleased to rise and share my time today with the member for La Pointe-de-l'Île. I appreciate this opportunity to speak to this issue.
I will start with a couple of points. The first is to commend the member for Halifax. She is known in this place as someone who is a reasoned, responsible member of Parliament who is very balanced in her approach to politics and also to her file. This is not being partisan in terms of this motion, as has been charged by the Liberals.
I will not spend much time on this, but it is important to acknowledge. When I arrived here in 2002 there was a lot of talk about Kyoto and the actual legislation and moving forward in terms of greenhouse gas emissions, and nothing got done. Very little happened, and I understand why the Liberals are sensitive to this. I can appreciate that, but it cannot erase what took place in this chamber, in this House, in this country and what happened to our reputation across the world. That is just what took place.
The motion by the member for Halifax is very reasoned, responsible and key to the future of this country.
I will start with an environmental success story, just to show some of the challenges we have. I had a meeting today with Lafarge, one of the largest construction cement consortiums in this country. It has international standards on pushing back greenhouse gas emissions across the globe. It is looking at 33% per tonne of cement compared to 1990 levels, 50% moving to non-fossil fuels in cement plants by 2020, including biomass, and also 20% of concrete containing reused or recycled materials. Those are just some examples of the direction in which Lafarge is moving. That is one of the reasons why, when we look at industrial strategies, we need incentives and rewards for those companies that actually perform that way and also have employment that is socially responsible.
Whereas, when we have the current government providing continued corporate tax cuts for the oil and petroleum industry, continued allowances for them to tap into the capital reduction loss account and continued ability to actually get subsidies at a time when we are in a deficit, it is irresponsible. We are borrowing money right now for corporate tax cuts, on the backs of our kids, for an industry that is wildly successful and also damaging to other industries and also is a polluter. It is a result. We have this industry, and we need to wrestle with the consequences of what has taken place. We need to decide where we are going at this point in time and whether corporate tax cuts rewarding this type of activity are appropriate. There should be penalties, and at the same time we should be ensuring we are going to be sustainable.
I can bring up a case. People may not realize that the oil sands industry can be closer to home than they think. I can talk from experience on that. Currently in Windsor and Essex County bitumen that is processed in a Marathon plant in Detroit, from the oil sands, is now petroleum coke that is being stored on the Detroit River. There has not been enough investigation with regard to this material, and the research is still out there, but it was enough that in the port of Los Angeles a $7.5 million barn was built after years of political wrangling and environmental challenges and also reassuring the public, because this material is highly toxic if it gets into the air or the water. Unfortunately, Canadians have rented property from the Ambassador Bridge, a private institution on the American river, and we have petroleum coke at a number of different locations. One of the most significant is about four stories high and about two and a half blocks long. It is so significant that it has become a landmark, and it is right next to the Detroit River. Thankfully for the residents of Windsor, we have to worry about only the air particulate at the moment, because our intake for our municipal water system is upstream. It is not so lucky for people from Amherstburg or farther down the Great Lakes system. It is not so lucky there.
However, the reality is that we now have to deal with a haphazard approach to using this material. The interesting thing about the bitumen that is processed into petroleum coke is that it is later used in coal-burning facilities for energy. It has been described as the dirtiest of the dirtiest of fuels, but this byproduct is not often calculated in greenhouse gas emissions because it is a byproduct.
As well, this will be an interesting factor in the pipeline development. I have been to Washington and heard from American politicians on different sides, and some of them do not want the pipeline built. One person in particular told me that he is concerned about getting this byproduct into Texas and having it shipped to China where it could be used as a cheap energy source to undercut American manufacturing. I do not know how successful he will be, but he is going to try to prevent this project from going forward and is raising this issue in the halls of Washington. This is one of the things that could result from the Keystone project.
The other scenario is that this petcoke could go to many Michigan or other coal-power plants across the United States to be used. Right now it is produced in the Marathon plant in Michigan, but it could be used in others as well. In fact, they tried to bring in a ship to move some of the petcoke off the shores because it is stored temporarily, or maybe it was for another customer, but they had problems doing so.
According to the Detroit Marathon refinery material safety data sheets for petroleum coke, the appropriate storage and handling procedures are as follows:
Store in properly closed containers that are appropriately labeled and in a cool well-ventilated area. Do not expose to heat, open flames, strong oxidizers or other sources of ignition.
We have this material piled on the water.
This is important to the debate here because I have asked the Minister of the Environment to invoke the IJC. I commissioned an independent paper from the Library of Parliament on Canadian and American laws that relate to runoff and airborne substances that could potentially harm human health, and the report showed that our laws are not very strong at all in protecting Canadians, particularly from this substance because it is a newer substance. However, the risk is potentially there because we see this product dumped on the shore. Obviously, when the wind blows, it could result, and is likely resulting, in that product getting into the water system.
The minister has yet to respond to the IJC, and I am perplexed by that. The Great Lakes system is one of the most important things for our environment and economy for the future. Everywhere else in the world, they would be pleased to have this type of treasure, especially as we approach climate change and we have issues related to water systems and supply management. The fact is that this has already been debated in terms of the diversion of water from the Great Lakes system even when the water levels are the lowest in many years, which the Conservative government denied at first despite the Michigan army of engineers showing the evidence.
I want to conclude by noting that this issue and the minister's lack of attention toward this file shows a disregard. At the very least, we should be erring on the side of caution.
We have fought hard in this region, and for many years we have had a blog on the Great Lakes system. We have had invasive species and serious industrialization effects on plants in that area. However, we could actually have improvements, and we have been working for improvements.
Therefore, let us err on the side of caution. Let us get the IJC involved. We have to remember that what is happening in Alberta is affecting every single community across this country.
Business of Supply April 25th, 2013
Mr. Speaker, in the Windsor-Detroit area, bitumen pet coke, which is a byproduct of bitumen, is now being stored next to the Detroit River on our tributary system. This is a direct product of the oil sands, and I have concerns about this.
We have asked the Minister of the Environment to engage the IJC, because the leaching of it into the Detroit River could cause significant effects. I would like my colleague's opinion on that.
Combating Terrorism Act April 23rd, 2013
Mr. Speaker, sadly, humanity has not found itself capable of having a civil society where we do not have these types of acts of terror taking place by some citizens on others. There have been other terrorist activities. The Unabomber is one example. Over time we forget some of the things that have taken place.
There is a delicate balance here, and we need to recognize that. We have to stop these things from happening in the first place. Once we catch people, we need to punish them in the proper way. If we do not do it right, we could do more damage to individuals and take away the reason we pay taxes to live in safe communities. Bill S-7 would not do it right. The reality is that we have not found a solution just yet. Unfortunately, some people choose to break the law at the expense of others. That is why we have police, several layers of police. It is an unfortunate situation.
As lawmakers, we need to make sure we do not go too far and create a state that has more powers than individuals. Due diligence cannot be done if people are not given their basic rights under the law.
Combating Terrorism Act April 23rd, 2013
Mr. Speaker, I remember the days of Alexa McDonough. God bless her, she stood out on her own in defending Maher Arar. She called for the proper process when it was very unpopular to do so. One was seen as being weak on terror and soft on crime. Those were the catcalls. She was determined and did not falter in making sure that he had his say and he had his day and justice was well served. However, the family is still paying for that. They have lost time and are still suffering the consequences of what took place. They have to move on as best they can, but unfortunately the damage has been done.
When Timothy McVeigh blew up a federal building in Oklahoma, we did not assume that every white Christian male was a terrorist and stop them from coming into Canada. We just assumed that he was a very evil person who did the wrong thing.
There are good people out there, and they cannot get caught in this net as well because there is too much at stake. The consequences for families are too much.