Brian Masse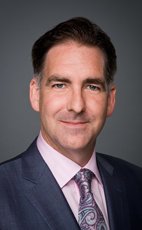 House of Commons photo
Track Brian
Your Say
Elsewhere
Crucial Fact
NDP
MP for Windsor West (Ontario)
Won his last election, in 2011, with 54.30% of the vote.
Statements in the House
Questions on the Order Paper March 6th, 2014
With regard to the government's announcement on May 28, 2012, that it will allocate $17.5 billion over five years to combat the invasion of Asian Carp in the Great Lakes Watershed through prevention, early warning, rapid response and management and control, what is: (a) the progress on these initiatives; and (b) the total amount of monies distributed in each focus area to date?
The Budget February 13th, 2014
No, it is not ridiculous. The member is saying that it is ridiculous, but it is not.
Those fees are costing small business a significant amount of revenue at the expense of the consumer and the business. Some businesses actually encourage people not to use their credit cards because it costs them more. That is a fact. It is a reality.
The banks are doing well enough, but they are also getting corporate tax cuts right now. So if we are in a deficit still, according to the Conservative government, then we are still borrowing money to pay for corporate taxes because we do not have a surplus.
That is wrong. That is what I would change.
The Budget February 13th, 2014
Mr. Speaker, my mother-in-law and father-in-law had a small business; a restaurant. I can tell members that one of the things I would first do is cap those terrible fees on small businesses that the banks with the credit cards are costing them. It is unreasonable.
The Budget February 13th, 2014
Mr. Speaker, one of the things I have raised with the border crossing in Windsor is that now, because of the focus of the Conservative government being on Keystone in Washington, we do not have some of the supports we had on the Michigan and the U.S. side that we used to have as an ally. We are actually having to spend money to buy property acquisitions on the U.S. side and also move hydro and a number of different things for their plaza.
What I have raised is in the agreement we have with the United States, there is still no plan for it to fund its plaza. However, in our agreement is the following section, and note that the crossing authority is the binational crossing authority where we get toll fares back to pay for it. It is the Canadian money that has been borrowed.
The Crossing Authority shall enter into discussions with the appropriate US Federal Agencies to determine whether and the extent to which US Federal Agencies or the Crossing Authority shall be responsible for one or more of the design, construction, finance and maintenance of the US Federal Plaza.
I raise this because we have not been focused on making sure that our American partners are at the table with us. This crossing has to be done, but it should be done with full partnership.
The Budget February 13th, 2014
Mr. Speaker, I am proud to be sharing my time with the member for Compton—Stanstead with regard to this debate on the budget.
In the first moments, I want to note that this budget comes with an interesting caveat. I heard the Conservatives complain many times that the Liberals were building in contingency funds and surpluses and money that would be used for political advantage later on.
There is a "$3-billion risk adjustment" included in this budget. At the same time, with regard to this budget, there is some hypocrisy relative to the past in this chamber. The Conservatives were very clear about saying that. It was the Jean Chrétien government in particular, with Paul Martin as finance minister, that liked to do this. It always had a contingency fund, and all of a sudden, magical money would show up at the last minute. Ironically, it often happened just prior to an election year.
It seems to me that this is going to be the path, if we believe the numbers we have in front of us.
Every budget has some good things. When members of Parliament come to this chamber for budget day, they have been working all year advocating and pushing for different items, whether it be in their constituencies, in Ottawa, at committee, in the chamber here, or in the hallways. All these issues deal with our one Canada. Unfortunately, it appears that over the last number of years, when the Conservatives have talked about money, programs, and services, they have talked about it as if it is their own money. It is not. It is Canadian taxpayers' money, and the Canadian taxpayers deserve accountability for it, which comes from every single one of the members who sit in this chamber.
This budget has some good things in it. I would say that money for the Windsor–Detroit border crossing is positive. I will go into some issues related to how it is being dispensed, but it is a positive step forward. There are some challenges with some of the practices, and the vulnerabilities are significant.
We also have some positive auto announcements in this budget. Thanks to the government, it is having to renew early, way ahead of time, a program the New Democrats said was deficient, because the industry is telling it that they need to be at the table. Unfortunately, we are in a reactive mode as opposed to a proactive mode. That is a change we would like to see.
With regard to my community, some interesting things took place after the last budget. We saw the erosion of significant services that are affecting our economy. We saw some significant closures of offices that affect Canadians from different walks of life: seniors, persons with disabilities, veterans, business owners, and business operators. All are being affected by a shortsighted attempt to attack our public service and an ideological drive for across-the-board cuts. That is not a business plan for managing a nation, departments, and economic and social activity in this country. It is an ideological drive just to reduce costs, and it does not always do that.
I would point out that one of the significant cuts we have had in the Windsor region was the loss of our mail sorting. Our mail sorting used to be done more efficiently in Windsor than anywhere else. It had an excellent record for many years, and we lost all of that. Instead of being done in Windsor, the mail is now stacked up on trucks, sent to London on Highway 401, which is crowded as it is and which affects the infrastructure, through all kinds of inclement weather. It is sorted and brought back to Windsor, where it is finally redistributed back to the businesses and homeowners. We have seen a significant change in the turnaround of mail. That is to the detriment of our businesses and citizens who use the service.
Now we see the attack on home delivery. Despite the post office having made a profit 17 out of the last 18 years, we are going to lose home delivery. Then we are actually going to have the cost of delayed mail service. There will be a cost to that.
Retail has things at the end of their aisles, loss leaders, which are a particular service or item that may not make money but leads to other economic activity. I would argue that our postal service is the same thing, even though it does make money almost all of the time. We saw the loss of that service and it affected us as well.
The Consulate General of Canada office is closed in Detroit. We have one of the highest diversity rates in immigration in my constituency and yet one cannot go into the Walker Road immigration office as a member of the public. People are not allowed there unless they are being sworn in. People cannot go in and check on their case anymore. The office does not open its doors. This is despite the fact that the immigration cases that we process directly affect our economy and our social vibrancy because those individuals are in a holding pattern until their cases are processed. When they are finally done, we are talking about employment opportunities, school for children, and family reunification. We are talking about the individual and the family being able to move on.
We have seen cuts to front-line services, like the CBSA. A government that is supposed to be tough on crime has taken away front-line officers who work in counter-intelligence to break cases and also stop guns, drugs, and smuggling into Canada. We have seen cuts in other areas.
Thank goodness, one of the positive things we have in the budget is the increase in food inspections. However, that came because hundreds were laid off before that, as deregulation was attempted in an industry that is very important for our export economy.
One of the most significant closures we have seen is our veterans office. Our veterans office in Windsor had activity of approximately 4,000 cases per year. We had 13 workers. It cost $1 million and was worth every cent. It is closed now. Our veterans are not happy with this. It was a place where they could go with dignity and privacy to have their case examined.
Why does the government want to cut these offices across Windsor, only saving a little on the surface, and force our veterans to alternative services that just do not meet the same needs?
At Service Canada there is no privacy. They do not know the veteran's case file and veterans are often rerouted somewhere else. It does not work. As for the promise that they can be visited at home, as a former social worker I can say that home visits are a very serious thing to consider. There is not only the safety of the individual, they have to be comfortable with someone coming to their home, but there are also other issues to ensure the integrity of the service provided for both parties and other complications. Our caseworkers are going to have to drive from London, Ontario, which means per diems, costs, longer waiting times, and all those things.
I spent a lot of time talking about those cuts, but I want to conclude with this. The border crossing and the auto funds in Windsor are critically important. However, we want to see them done with accountability, and we will be pressing the government on those accountability issues. We were there from the beginning and we will see it through to the end, but it is going to be transparent. It is going to be done the proper way, and we are going to make sure that taxpayers get what they deserve.
Petitions February 6th, 2014
Mr. Speaker, I have a petition to table. The petitioners are calling for a national public strategy. It is estimated that in the next five years, there will be an $18-billion gap in infrastructure needs. Canadians are calling for this national strategy for the environment, the economy, and sustainable development. It is important to connect all three pieces. Without a federal pillar for that, we are going to have challenges.
The petitioners want to make sure that the federal government is not staying at the wayside and that it contributes to public transit in the future.
Petitions February 5th, 2014
Mr. Speaker, I have the honour of presenting petitions from over 500 constituents opposing the closure of the Windsor and Essex County veterans office. They are signed by Afghanistan, World War II, and Korean War veterans and peacekeepers. They are calling upon the government to reverse this decision.
Black History Month February 4th, 2014
Mr. Speaker, February marks the beginning of Black History Month in Canada. The city of Windsor has played an important role in facilitating the underground railroad, which served as a gateway to freedom for many escaped slaves seeking refuge from the United States. The underground railroad helped tens of thousands of escapees find freedom in Canada, enriching cities such as Windsor for generations to come.
Every year Windsor's African-Canadian community enhances our region with events celebrating Black History Month. Organizations such as the Essex County Black Historical Research Society and the Northstar Cultural Community Centre are critical pillars that promote the important contributions from individuals of African-Canadian heritage to the cultural fabric of Windsor and Essex County and all across Canada. My community's proud legacy as a freedom destination is perpetuated through these and similar organizations. Canadians of African descent continue to play an integral role in the cultural, political, social, and economic development of our community as a whole.
Not only is February a time to reflect on black history, it is also imperative to recognize it is a foundational element in Canadian history.
Veterans Affairs January 30th, 2014
Mr. Speaker, in my community people are outraged at the minister's disrespect for veterans and his insistence to close our local veterans office. These closures are going to hurt veterans in Windsor and Essex County, plain and simple. The people who fought to defend Canada should not have to fight again for the services they earned when they came home. Will the minister apologize to veterans in Essex County and Windsor and keep our office open? What will it take for him to do the right thing?
Questions Passed as Orders for Returns December 4th, 2013
With regard to the government's imposition of a vote on Public Service Alliance of Canada members employed at Canada Border Services Agency and the court proceedings that followed, what is the total cost incurred by the government, broken down by costs of (i) research, (ii) preparation, (iii) court fees, (iv) employee time?