Chungsen Leung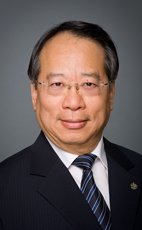 House of Commons photo
Track Chungsen
Your Say
Elsewhere
Crucial Fact
His

favourite word

is canada's.
Conservative
MP for Willowdale (Ontario)
Won his last election, in 2011, with 41.70% of the vote.
Statements in the House
Rise in anti-Semitism February 24th, 2015
Mr. Chairman, I am so appreciative of all my hon. colleagues being awake at this late hour to listen to the last speaker. Not that I wish it for myself, but as the last speaker, I have the pleasure of leaving the last thought this evening on this important debate.
As my colleagues have described, the troubling growth in anti-Semitism around the world is an urgent and pressing issue that we must face internationally and also here at home.
I would therefore like to focus my remarks on what we have done and what we must continue to do in Canada to prevent the spread of anti-Semitism in our own country.
Our nationally standardized hate crime data initiative indicates that Jews are the most likely religious group to be targeted for hate crimes, even though Jews constitute less than 1% of the Canadian population. Therefore, the government has rightly taken a firm approach to organizations that promote hatred of Jews, that publicly deny the historical reality and the extent of the extermination of the Jews during the Holocaust, or that apologize for terrorism.
Canada also realizes that too often not enough is done to ensure that our societies, and especially younger generations, remember the lessons of the Holocaust, and so the Government of Canada has undertaken nationally a series of important actions to educate Canadians and to protect at-risk communities.
Among the actions at the national level, in 2011 Canada created the communities at risk: security infrastructure program, which allows not-for-profit organizations to apply for funding to improve security infrastructures and systems in places of worship and community centres that are vulnerable to hate-motivated crime. This program has been leveraged by at-risk communities, including Canada's Jewish community, to ensure a greater sense of safety in places of worship and community gatherings.
Right in my own riding of Willowdale, a Jewish synagogue and Jewish schools were the subject of some racist remarks and graffiti. They have benefited from this program by strengthening their security on their perimeter and on their premises.
The Canadian government also continues to develop its systems for collecting data on hate crimes. Combined with law enforcement training, these systems allow the authorities to better address violence against groups at risk, including the Jewish community.
In addition to these measures, the government has examined Canada's own troubled history with anti-Semitism. In particular, it is important that Canada openly examine its role in implementing the so-called "none is too many" policy that blocked Jewish refugees from finding safe haven in Canada as they fled Nazi Germany in the face of state-driven anti-Semitism. This shameful Canadian policy was represented by the turning away of the MS St. Louis, whose passengers were Jewish refugees, many of whom ended up being returned to Nazi-occupied Europe to their deaths in the Holocaust.
The Holocaust is a key lesson in the history of anti-Semitism, a lesson we cannot forget. Canada's national Holocaust monument will be inaugurated in Ottawa this fall to remember the victims of the Holocaust and pay tribute to the survivors.
The monument will encourage Canadians to reflect on the responsibilities we each have to protect human rights and dignity. Moreover, the Canadian Museum for Human Rights in Winnipeg, which was opened in September 2014, houses a permanent exhibit devoted to the Holocaust.
I say to my honourable colleagues that people should not be singled out just because of their faith or ethnicity, and we cannot ignore the fact that unimpeded anti-Semitism leads down a very dangerous path, as demonstrated recently in Europe. As the Minister of Public Safety and Emergency Preparedness said two weeks ago at the United Nations in New York, those who threaten the existence of the Jewish people are a grave threat to all of us.
Let me end by saying that I also had the pleasure of accompanying the Prime Minister to Israel and walking through the Holocaust Museum. One of the most poignant messages that I saw said, "The Righteous Among the Nations". In Hebrew it is "khassidey umot ha-olam". It refers to non-Jews who risked their lives during the Holocaust to save Jews from Nazi extermination. Let me just say that it did not include people from western Europe at the time.
China had two diplomats, Pan Junshun and Dr. Ho Feng-shan, who issued over 5,000 visas for Viennese to use as they transited to a third country.
In addition, Japanese diplomat Chiune Sugihara did the same for the Viennese at the time.
As Canadians and as non-Jews, let us take that as our example and guiding light. We need to stop anti-Semitism. We need to lead the way to save what we all cherish and to live in harmony in the world.
Anti-terrorism Act, 2015 February 23rd, 2015
Mr. Speaker, our parliamentary system, our democratic process, is precisely that.
We are only at second reading. From this, we go to a committee where the bill will be vigorously debated. Any proposal or amendment that is reasonable and reflects the will of Canadians will certainly be considered. Not only is there parliamentary debate on this issue, but even before it passes into law it will still have to go to a Senate review.
Our parliamentary process, our democracy, is vigorous enough to review all of the provisions of this bill.
Anti-terrorism Act, 2015 February 23rd, 2015
Mr. Speaker, the purpose of this anti-terrorism legislation sort of falls into a well-known English expression, which says that "An ounce of prevention is better than a pound of care".
If there is suspicion of a terrorist act, we need to address and curtail or stop that before it happens. Therefore, the oversight of the judicial body that we have, which includes the specialists in law enforcement and security, would already be addressed before this sort of thing happens.
The purpose of this is to address those cases, to prevent them from happening and harming Canadians and our democracy.
Anti-terrorism Act, 2015 February 23rd, 2015
Mr. Speaker, I am pleased today to join the debate on Bill C-51, anti-terrorism act, 2015.
Today's world is a dark and dangerous place. We find existential threats to western civilization all around us. We saw the manifestation of these threats in Saint-Jean-sur-Richelieu and in Ottawa this past October.
However, Canada is not in isolation. Terrorists have struck the hearts of Paris, Sydney, Copenhagen, and Brussels. This past weekend, jihadi terrorists called for attacks on shopping centres around the world, including the iconic West Edmonton Mall.
It is clear that jihadi terrorists have declared war on Canada and her allies. This war is not only against our physical existence and our people, but also our values. These terrorists hate us for the very reason that Canada is the greatest country in which to live, work, and raise a family. They dislike our equality; they dislike our modernity; and they dislike our prosperity.
However, Canada will not be intimidated by threats from any terrorist organization, which is why we are not sitting on the sidelines. Instead, we are joining our allies in supporting the international coalition in a fight against ISIL.
Our national security and law enforcement agencies are continually monitoring for threats against Canada and its citizens and will take the appropriate actions to ensure the safety of all Canadians. Terrorist threats such as these demonstrate why our Conservative government is committed to passing the anti-terrorist act, 2015, to further protect Canadians against jihadi terrorists who seek to destroy Canada.
In line with measures taken by our allies, we are taking additional action to ensure that our law enforcement and national security agencies can counter those who advocate terrorism, prevent terrorist travel and the efforts of those who seek to use Canada as a recruiting ground, and disrupt planned attacks on Canadian soil. The bill would also make it easier for law enforcement agencies to detain suspected terrorists before they can harm Canadians, and toughen penalties for violating court-ordered conditions on terrorist suspects.
Recent events in Canada and around the world remind us that we live in a dangerous world where terrorists target anyone who does not think like them. That is why our Conservative government is intent on giving law enforcement agencies the tools they need in order to counter these threats.
Much has been said by the NDP about the new Criminal Code offence in the legislation of promoting terrorism. It has suggested simultaneously that this power would be overly broad and would not accomplish anything. How it performs these verbal gymnastics is a matter for another day.
However, allow me to say that on this side of the House we believe that jihadi terrorism is an act of war and not a human right.
Allow me to give an example of how this power would work in practice.
Let us say that a terrorist entity puts on YouTube a terrorist propaganda video that concludes with the words "Attack Canada" on the screen, and, through investigation, an individual in Toronto has been identified as the person posting the video. There is no description of the kinds of attacks to be carried out.
Under the current law, counselling the commission of a terrorist offence is criminal, whether the attack is carried out or not. However, the counselling must relate to committing a specific terrorism offence, for example, counselling someone to kill someone for a political, religious, or ideological purpose. That would be the terrorist offence of committing an indictable offence that constitutes a terrorist activity.
In this scenario, there is insufficient detail in the video to allow one to conclude that the person is counselling a specific terrorist offence under the Criminal Code to kill someone, as opposed to disrupting an essential service. Under the new powers in the anti-terrorism act, 2015, posting such a video with its call to carry out attacks in Canada in general, which is a form of active encouragement, would now be caught by the criminal law.
Further, the NDP has also alleged that there are insufficient grounds to justify broadening the powers of law enforcement agencies to lower the threshold for terrorism peace bonds.
Allow me to give another example of why this power is urgently needed.
Let us say that the RCMP is conducting an ongoing investigation of an individual, after being alerted by a family member that he is planning to travel to Syria to participate in terrorist training. After an initial investigation, he explains that his wish is only to visit a dying relative. The RCMP discovers social media web postings to the effect that he is planning to leave very soon for Syria, but no other information is available. He has not made any travel plans. There is not enough evidence to support a criminal charge. However, the RCMP wishes to obtain a terrorist peace bond to stop him from travelling.
Under the current law, the RCMP can seek a peace bond if there are reasonable grounds to fear that an individual will commit a terrorism offence. While the act of leaving Canada for the purpose of receiving terrorism training is a terrorism offence, he has not yet attempted to leave for Syria. The current requirement of "will" may be too high of a threshold to meet with the available evidence in this case.
With the proposed changes, the RCMP would need to satisfy the court that it has reasonable grounds to fear that the individual in question may commit a terrorism offence. Under this new lower threshold, the court would more likely find that the oral testimony of the family member and the public social media posting to be sufficient to order the terrorism peace bond. In this case, if the peace bond were granted, it is likely that the court would consider imposing conditions that the individual report to the police and not leave the jurisdiction without permission, surrender his passport, and, if available in the jurisdiction, provide for electronic monitoring and/or counselling.
These are concrete examples of what the legislation would do. It is absolutely necessary that these measures be put in place to keep Canadians safe.
While the Liberals have a checkered history, full of opposition to common-sense national security policies, like voting against combatting the so-called Islamic State, I am pleased to see that they have indicated their support for this legislation. Conversely, I would note that the NDP has stayed consistent with its soft-on-terror approach and will vote against this legislation. This is similar to its previous votes to allow convicted terrorists to keep their citizenship, and to stop travelling abroad for terrorist purposes from becoming a criminal offence.
I certainly hope that my remarks, as well as those of my colleague, will have changed a few minds on the other side of the House. All Canadians are watching in anticipation to see whether members on the other side of the House will join our Conservative government in taking responsible action to protect our national security.
Multiculturalism February 19th, 2015
Mr. Speaker, today lunar new year is celebrated across the country by many Canadians, including Chinese, Vietnamese, Korean, Tibetan, and other communities from East Asia.
Just last night our Prime Minister joined thousands in Richmond, B.C., to mark the arrival of the lunar new year. The Minister for Multiculturalism and the Minister of State for Multiculturalism also joined large community celebrations in Toronto. Over the next few weeks, my parliamentary colleagues and I will take part in celebrations across the country, including here on Parliament Hill.
As we mark the year of the ram or goat, I would like to wish all Canadians peace, prosperity, and good health for the year ahead.
Citizenship and Immigration January 30th, 2015
Mr. Speaker, during a three-hour-long meeting with the Iranian community, many comments were made and some of them might have been misunderstood. That is obviously not what I meant. As an immigrant to this country, no one understands better than me the great opportunity that Canada offers to so many.
Citizenship and Immigration January 30th, 2015
Mr. Speaker, Canadian health care is for Canadians and those refugees that we accepted. It is not for those who are failed refugee applicants or fraudulent ones.
We stand on this side of the House to protect our health care system and taxpayers' money.
Citizenship and Immigration January 30th, 2015
Mr. Speaker, we are very happy with our reform of the asylum system, which is working much better than in the past.
It is incomprehensible to us that the opposition wants to give health care to failed and fraudulent asylum seekers. If that is what the opposition has asked for, we will continue to protect the interest of the health care system for Canadians.
John A. Macdonald January 26th, 2015
Mr. Speaker, it is my honour today to rise in honour of Canada's first prime minister, Sir John A. Macdonald, as we celebrate the 200th anniversary of his birth this year.
Our first prime minister turned his vision of trade and prosperity into a reality. Sir John A. Macdonald approached challenges without intimidation and asked for a big vision for Canada.
Canada's first prime minister was the first national leader to attempt to grant women and aboriginals the right to vote. Sir John A. Macdonald is remembered for his role in expansion of Canada's boundaries from sea to sea, the completion of the Canadian Pacific Railway and the creation of the North-West Mounted Police.
The 200th anniversary of Sir John A. Macdonald's birth speaks to what Canadians have accomplished together, to the historical moments that have served to define us and to the promising future of this great country. In this country, where we celebrate our diversity, our values of freedom, unity and tolerance, let us be reminded of the great works of our first prime minister, but above all, let us be Canadians.
Taxation November 27th, 2014
Mr. Speaker, thanks to our new family tax cut, 100% of families with children in Willowdale will be better off. Every parent in Canada, like the Scrafton family in my riding, will now receive just under $2,000 per year per child.
While we are giving back to Canadian families, the opposition has already promised it would take money away from families. While we are cutting taxes, the Liberal leader wants to raise taxes. While our plan helps 100% of families with kids, the NDP plan helps only 10% of families.
Our tax cut plan will benefit every family in Canada with children, and that is well over four million families. Only this Conservative government can be trusted to put more money back into the pockets of each and every family with children in Canada.