David Sweet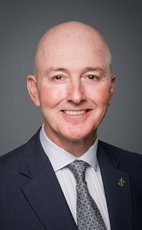 House of Commons photo
Track David
Your Say
Elsewhere
Crucial Fact
His

favourite word

is mentioned.
Conservative
MP for Ancaster—Dundas—Flamborough—Westdale (Ontario)
Won his last election, in 2011, with 51.30% of the vote.
Statements in the House
Veterans Affairs October 23rd, 2014
Mr. Speaker, as a member of Parliament from Hamilton, I want to express my thanks to all of my colleagues for their kind words and condolences to Nathan Cirillo's family and loved ones, to everyone who placed flowers at the James Street Armoury in Hamilton, and to those who continue to sign the book of condolences in the Hamilton city hall.
Yesterday the most sacred place to pay honour to those who have fallen in the service of Canada was attacked. Would the Minister of Veterans Affairs please give us his reflections on the events of yesterday?
Nááts'ihch'oh National Park Reserve Act October 23rd, 2014
Mr. Speaker, I thank my colleague for her speech, as well as her commitment to pass this expeditiously. I want to ask her to clarify what "expeditiously" means. Has she dealt with her colleagues and are they ready to let this pass today?
Dalai Lama October 20th, 2014
Mr. Speaker, it is my pleasure to rise to welcome one of Canada's honorary citizens back to the soil of our great country today. His Holiness the Dalai Lama arrived in Vancouver about an hour ago.
It was an honour for me to move the unanimous motion in the House in 2006 to convey honorary citizenship on His Holiness and to have met him on a number of occasions since. This is because his teachings on enlightenment and empowerment are a lesson for all of us, and are reflective of the values of freedom, democracy, and human rights that we, as Canadians, cherish.
During this week in Vancouver, the Dalai Lama will be giving a series of talks and lectures, including a lecture at UBC in support of the Tibetan resettlement project and a session with CEOs of small businesses about ethics. On Friday some of the members of the House and of the upper chamber will meet with the Dalai Lama under the auspices of the Parliamentary Friends of Tibet.
We all know that the ongoing situation in Tibet is of grave concern to His Holiness as well as to my colleagues. I pray that their meeting will be fruitful and that future generations of Tibetans finally experience the hope and freedom that they have so long desired.
Intergovernmental Affairs October 10th, 2014
Mr. Speaker, our government announced support for four new research projects that will highlight the benefits of internal free trade to Canadian consumers.
As we complete trade agreements abroad, our government has taken concrete action to free Canadians from the internal barriers that limit their success, movement and choice.
Would the Parliamentary Secretary to the Minister of Industry please update us on this announcement and the benefit it is to Canadian consumers?
Military Contribution Against ISIL October 7th, 2014
Mr. Speaker, my colleague mentioned that he agreed with us that ISIL was evil and that Canada should participate. He did not mention that Canada was actually directly threatened as well by ISIL.
I do take umbrage in respect of his comments regarding how this government has handled refugees. We have had over 12,000 refugees from Iraq alone.
I was on the border of Jordan and Syria back in January, and the brigadier-general who was in charge of that unit and was receiving Syrian refugees made sure that we knew that Canada was the only one that delivered on its promises to help those refugees. Inside and outside of our country, that has been our record.
I want to ask the member a question. He has seen what has happened with the delay in degrading ISIL's capabilities. What is going to happen if we continue to delay? Should we be responsible for the proliferation that is going to happen because of the delay?
Military Contribution Against ISIL October 7th, 2014
Mr. Speaker, I have heard the opposition talk erroneously many times about limiting debate. I wonder if the minister might be able to share with the House how often Parliament was previously consulted when military action was taken prior to the Conservative Party taking leadership.
Foreign Investment October 2nd, 2014
Mr. Speaker, Canada is open to investment that creates jobs, growth, and long-term prosperity for all Canadians. Since taking office, our government has reduced Canada's tax rate on new business investment, making us the lowest in the G7. In fact, a recent United Nations report showed that among developed countries, Canada is second only to the United States in attracting foreign investment.
Can the Minister of Industry please update the House on what our government is doing to encourage foreign investment in Canada?
Lincoln Alexander Day Act September 24th, 2014
Mr. Speaker, I want to say a heartfelt thanks to all of the members who spoke so warmly about Linc from their memories of him, from working with him, and from his reputation.
It is an honour for me to close the second hour of debate at second reading of Bill S-213, an act respecting Lincoln Alexander day.
I was blessed to know Lincoln Alexander in his later years, in particular because the riding he represented when he was a member of Parliament back in the late 1960s and 1970s, the constituency of Hamilton West, included some of the same neighbourhoods that are in the constituency I currently represent. But more than that, everyone in the Hamilton area has stories of their encounters with Lincoln Alexander. He was approachable. He was a man of the people and the people loved him for it.
I will note that it is appropriate that we are having this discussion today, since we watched the swearing in of another Lieutenant-Governor of Ontario yesterday, when Elizabeth Dowdeswell became the 29th Lieutenant-Governor of Ontario. It is the perfect context for our discussion today of Ontario's 24th Lieutenant-Governor, Lincoln MacCauley Alexander, and one of our most beloved.
Most people knew him better as "Linc". It is a signature of his character that he preferred the familiar name rather than more formal names that someone of his accomplishment, credentials, and stature could rightly demand.
This legislation seeks to designate January 21 of each year as Lincoln M. Alexander day, and here is why. It is to honour the memory of this great Canadian, great Ontarian, and great Hamiltonian; to recognize his commitment to building a better future through our young people and to use this day to further Linc's life-long passion of investing in our young people and building up tomorrow's leaders; and to also honour his many contributions, both personal and political, toward equality and fairness, more specifically, to ending racial discrimination. This was equally a lifelong passion of Linc's.
His very presence in public life opened doors and broke down barriers.
As is the hallmark of a great man, many people have many good things to say about him. So I apologize up front if I am repeating a few highlights of Linc's distinguished career that have already been mentioned by members opposite and members on this side of the House during the course of this discussion.
Long before Linc was Lieutenant-Governor of Ontario, a post that allowed him to grow his mission exponentially to help youth in our society, he was a scrappy, outspoken member of Parliament from Hamilton. There are more than a few members who will agree that MPs from Hamilton can have that kind of reputation. Perhaps it is the grit of a hard-working city and region, but one thing is for sure: Linc exemplified that day-in and day-out.
I will never forget attending Linc's funeral service in October 2012 at the Hamilton Place auditorium in downtown Hamilton. It was a fitting final tribute to a great man who had laid in state at the Ontario legislature in the days leading up to his funeral.
For a man who came from humble beginnings, who worked hard to make a difference in law and politics despite all the barriers put in his way, how amazing it was that prime ministers, premiers, mayors, cabinet ministers, MPs, and MPPs dropped all their plans on that Friday in October to pay tribute to Linc, along with thousands of his fellow citizens, his fellow Hamiltonians. I dare say it was the latter group, his fellow citizens, who had a larger place in Linc's heart.
Lincoln M. Alexander distinguished himself in the Royal Canadian Air Force in World War II. He believed in our youth. He was a relentless champion for equality and fairness. He was a trailblazer in the fight to end racial discrimination. He was an eloquent ambassador for Ontario and Canada as Lieutenant-Governor. He was an inspiration to so many Canadians. The very least we can do is name January 21 in his honour. Let his birthday and the values he stood for live on forever in the hearts of Canadians.
I ask all members of the House for their support of the bill at second reading so that we may advance it to committee and eventually to the law of the land. I can think of no better tribute.
God bless the memory of Lincoln M. Alexander.
Islamic State September 24th, 2014
Mr. Speaker, Canadians have been watching the events in Iraq unfold with increasing horror over the past couple of months. There is no doubt that ISIL, also known more appropriately now by the name Daesh, are the most barbaric, heinous terrorists this world has ever known.
Our Prime Minister and Foreign Affairs Minister have shown unrelenting leadership on this issue. Just this week, Daesh called for attacks on Canadians and all westerners.
In addition to the threat Canadians are facing, what is also alarming is the direct targeting of Christians within Iraq. CNN, churches, and other news organizations have all reported that Daesh is marking their homes with an Arabic symbol signifying Christian. Is there anything in history that can compare to this barbarity? It is an affront to everything Canada stands for. It is outrageous to all Canadians. We cannot stand idly by. We cannot be ambiguous.
I urge all members of the House to speak out clearly, loudly, and in unison against the tactics and very existence of Daesh. Let us heed the lessons of history.