David Sweet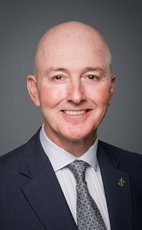 House of Commons photo
Track David
Your Say
Elsewhere
Crucial Fact
His

favourite word

is mentioned.
Conservative
MP for Ancaster—Dundas—Flamborough—Westdale (Ontario)
Won his last election, in 2011, with 51.30% of the vote.
Statements in the House
Care for Veterans November 25th, 2014
Mr. Speaker, it is always an honour to address the House. I am pleased to speak tonight to Motion No. 532, care for veterans, put forward by my colleague, the hon. member for Edmonton Centre.
This motion calls on the government to examine all possible options to ensure a fully unified "continuum of care" approach is in place to serve Canada's men and women in uniform and veterans so as to eliminate all unnecessary bureaucratic processes within and between departments related to service delivery; eliminate duplication and overlap in the delivery of available services and supports; further improve care and support, particularly for seriously injured veterans; provide continuous support for the families of veterans during and after service; and strengthen the connections between the Canadian Armed Forces, the Department of National Defence, and Veterans Affairs Canada.
We owe the Canadians who have given so much to our country nothing less than this.
To emphasize this point, I want to take members back a month to the last week of October.
On behalf of a shocked nation, the Prime Minister attended the funeral of Corporal Nathan Cirillo in Hamilton. As this was taking place in my hometown of Hamilton, it was a privilege and an honour for me to attend with the Prime Minister.
There were a lot of tears and tributes on that day. I remember it well. I parked my car about a kilometre and a half outside of the perimeter the police had made for security and walked down to the church where the funeral was taking place. People were three and four deep on the streets. I and many of the media estimated that there must have been 50,000 to 60,000 people standing on the street waiting for the funeral march from Bayfront Park up to the church.
I remember being struck by the silence of the crowd of people who were there in reverence to the price that Corporal Cirillo paid. After the funeral, which was about an hour long, what really moved me when I left the church was that they had not moved at all, because they were so overwhelmed by what had happened. That, to me, epitomizes what we mean when we say our women and men in uniform and our veterans deserve no less. It epitomizes what the hon. member for Edmonton Centre is trying to do with this motion. It is what the people who lined the streets of Hamilton that day would want us to do in support of our armed forces personnel and veterans.
In speaking to this motion, and as a member of the Standing Committee on Veterans Affairs from 2006 to 2010, I would like to highlight some of the ways our government has already improved care and services to veterans and to those members of the armed forces who were injured in the course of their service to Canada.
I would first note that our government has helped those members of the Canadian Armed Forces who were injured, mentally or physically, in the line of duty to continue to serve their country, which is unprecedented. As we are well aware, injuries to members of the Canadian Armed Forces in the course of their duties are a risk they always face. Some of the work they undertake is dangerous, and while much is done to try to mitigate the risks, there is always the potential for something to go wrong. When it does, the Canadian Armed Forces is there to help.
One example of this is Captain Simon Mailloux. Captain Mailloux was injured in Kandahar, Afghanistan, in November 2007. He was in command of a combat team that had left its patrol base to conduct a night operation. Shortly after the team left the compound to conduct the operation, the command vehicle was hit by an lED. Because of the injuries Captain Mailloux sustained from the blast, his left leg was amputated below the knee.
Mailloux's story does not end there, though. With the support of his fellow brothers in arms, he pushed himself through rehabilitation. He returned to service as the aide-de-camp to the Governor General and eventually redeployed to Afghanistan as a combatant for a second tour.
Captain Mailloux is a great example of the success of rehabilitation and the possibilities that exist for Canadian Armed Forces members who are injured in the line of duty to return to active duty. Granted, this will not always be the case, but it can happen, and the successes should be noted. As I mentioned before, this really is unprecedented.
However, injuries are not all physical. Some of our personnel are injured in mind. Those who have suffered physical injuries and those who have not can also face the challenge of post-traumatic stress disorder. I would like to highlight an example of a success in that area as well.
Master Warrant Officer Clarke tells the story of his challenges with PTSD in his own words on the Canadian Armed Forces website, but I will paraphrase it here because time is limited.
Master Warrant Officer Clarke was a member of the forces in 1989 when his Hercules aircraft crashed in Alaska. Eight of his comrades were killed in the crash. Around the same time in his life, a close friend of his took his own life and Master Warrant Officer Clarke suffered an accident. These issues began to take a toll on him.
Due to the combination of these events and a serious accident that happened to him during a tour in Bosnia, his life began to spiral out of control. Alcohol abuse, divorce, and financial difficulties ensued. Initially, he was reluctant to come forward and admit he was struggling mentally. He wanted to be a strong soldier and he used to tell his younger recruits that his feelings had been removed, although Master Warrant Officer Clarke admits that was not actually true.
Eventually, Master Warrant Officer Clarke decided to seek help, and he states that when he did, his chain of command and the Canadian Forces supported him. In the article I am referencing from forces.gc.ca, which was posted February 28, 2014, Master Warrant Officer Clarke states:
The Canadian Forces has given me help through my chain of command, they have supported me, given me my case manager, my psychiatrist, my psychologist, my addictions counsellor. They have all supported me and got me to where I am today.
These are great examples of how Canadian Armed Forces members, injured in mind and body, have recuperated and returned to active duty. There will always be more to do and more ways we can support them, but these successes need highlighting as much as the cases in which challenges remain.
I would also like to highlight the lack of public awareness around the award available to seriously ill and injured veterans.
For a seriously ill or injured veteran, there exists an award from Veterans Affairs Canada of up to $300,000. In addition to this, there exists a benefit through the SISIP program that most Canadian Armed Forces personnel pay into. This award is around $250,000. For those seriously injured as a result of their service, there exists more than half a million dollars in tax-free awards. These awards can be paid out in a lump sum or over the lifetime of the service member or veteran. This is in addition to the earnings loss benefit and permanent impairment allowance that veterans are eligible for as well.
As the mission in Afghanistan wound down, the issues of post traumatic stress disorder and mental health more broadly have come up. With more than 40,000 Canadian Armed Forces members having served in Afghanistan and having engaged in a very intense combat mission there for six years, a number of armed forced personnel and veterans have struggled with PTSD and mental health. Our government has acted in the face of this issue and has created the joint personnel support unit, with eight regional commands across the country and satellite offices at more than 30 locations throughout Canada.
In fact, as the Minister of Justice often used to say when he was the Minister of National Defence, there is such a demand for mental health workers, psychologists, psychiatrists, and psychotherapists in the Canadian Armed Forces that there is in fact a shortfall in the private sector.
I would contend that as part of our effort to improve services to our veterans further, we should have a constructive dialogue with mental health professionals to see how we could better meet demand and ensure that mental health professionals going to work for the armed forces have all the specializations they need to be as effective at their work as possible.
I would also like to highlight another element of the efforts being made at improving mental health for our armed forces. Just this past Sunday, the Minister of Veterans Affairs, the Minister of National Defence, and the Minister of Justice announced in Halifax an investment of more than $200 million over six years in improvements to mental health care for Canadian Armed Forces personnel, veterans, and their families.
Let me conclude with these words. We must improve care and support to seriously ill and injured veterans. This is our collective duty to Canadians. We must ensure that continuous support during and after military service is provided to the families of those who serve Canada. The recent announcement in Halifax takes significant steps to improving this care, but more will always remain to be done.
Finally, we must strengthen the connections between the Canadian Armed Forces, the Department of National Defence, and Veterans Affairs Canada. The transition by a Canadian Armed Forces member from the care of the Canadian Armed Forces and the Department of National Defence to the care of Veterans Affairs Canada must be seamless. While this transition has been greatly improved, it could still be better. Work remains for us to do on that.
I believe that if the House adoptes Motion No. 532, we will be expressing our support for further enhancing and improving care for members of the Canadian Armed Forces and our veterans. Those who have given so much to Canada deserve nothing less than the best. I wholeheartedly urge all members to support Motion No. 532 to ensure that our veterans receive the best care that they can get.
Pat Quinn November 24th, 2014
Mr. Speaker, I rise to pay tribute to one of Canada's hockey greats, Mr. Pat Quinn, who, sadly, passed away last night. Pat Quinn spent more than four decades in the NHL as a player, coach, and general manager.
Born in Hamilton, Ontario, Pat "The Big Irishman" Quinn played parts of nine NHL seasons as a defenceman with Toronto, Vancouver, and Atlanta. His true hockey greatness, however, shone brightest as an executive, and most notably behind the bench. Quinn won two Jack Adams Awards for NHL coach of the year, with the Flyers in 1989 and with the Canucks in 1992.
However, what I remember most is seeing him behind the bench when Canada won its first gold medal in 50 years at the 2002 Olympics in Salt Lake City. He also helped Canada bring home an under-18 gold medal, World Juniors gold, and even the World Cup gold in 2004.
I would like to offer my condolences to his wife Sandra, to the rest of his family, to his friends, and of course to all those whose lives were impacted by him, both on and off the ice. He will be missed.
Public Safety November 20th, 2014
Mr. Speaker, last week in Hamilton at McMaster University, a pro-Palestinian group held an event called "hug a terrorist day". This was shocking and deplorable given that less than a month ago, Canada lost Warrant Officer Patrice Vincent and Corporal Nathan Cirillo, two brave Canadian Armed Forces members, in a terrorist attack right here on our own soil.
Could the Minister of Public Safety and Emergency Preparedness please update the House on his views on this extremely offensive event, which makes light of victims of terrorism, and what our government is doing to protect Canadians?
Protection of Canada from Terrorists Act November 5th, 2014
Mr. Speaker, my colleague alluded in her speech to her desire for simple answers to direct questions, so I wonder if she would just humour me and live by her principle.
Does she believe that the horrific events of late October were terrorist attacks? If not, could she share with the House what she knows that would contradict the President of France, the Secretary of State of the United States, and more specifically, the Commissioner of the Royal Canadian Mounted Police?
Human Rights November 5th, 2014
Mr. Speaker, yesterday Human Rights Watch released a disturbing report which suggests that the terrorist group ISIL abducted more than 150 children and systematically abused and tortured them over a period as long as six months. These children were forced to undergo intense religious indoctrination. Those who did not conform to this coercion were beaten with cables.
This is in addition to a video purporting to show a number of ISIL fighters discussing, in an all too familiar manner, a modem-day slave market where Yazidi girls are bought and sold as property.
These are absolutely shocking developments, and further proof of the fact that ISIL is a depraved and barbaric organization that needs to be confronted with military force.
This is precisely why the Canadian Armed Forces is involved in the fight against ISIL. Our CF-18s recently destroyed engineering equipment being used by ISIL to flood villages and roads near Baghdad. Because of the efforts of our armed forces, ISIL's capability to further terrorize this area has been substantially degraded.
We thank the men and women in uniform of the Canadian Armed Forces.
Nathan Cirillo and Patrice Vincent October 29th, 2014
Mr. Speaker, yesterday I had the honour to represent my home community at Corporal Nathan Cirillo's funeral. What a sight to see thousands of neighbours and fellow Canadians winding every road and street in Hamilton, some cheering, some visibly moved, others singing O'Canada, but all standing in solidarity with Corporal Nathan Cirillo and his family, and his home regiment the Argyll and Sutherland Highlanders.
In times of national tragedy a country has the choice to shutter its windows and close itself off from the world, but after yesterday, I can say with absolute confidence that my home town of Hamilton and our great country of Canada have chosen another path.
Canada has come together stronger than ever to stand behind Corporal Nathan Cirillo and Warrant Officer Patrice Vincent. Our society, our democracy, mourns their loss and we are stronger and all the more confident because of their sacrifice.
God bless the families of Nathan Cirillo and Patrice Vincent, and God bless Canada.
Patrice Vincent and Nathan Cirillo October 24th, 2014
Mr. Speaker, this has been a week like no other in Canadian history. We witnessed two attacks meant to terrorize us on Canadian soil, and our hearts are filled with incredible sadness for the two brave Canadians who were lost this week.
Warrant Officer Patrice Vincent, who was murdered in a calculated hit-and-run attack, served his country with distinction for 28 years. Then, on Wednesday, my fellow Hamiltonian, Corporal Nathan Cirillo, was murdered in the attack that took place in this building and at the National War Memorial. Corporal Cirillo was a fine young father who was slain in the very duty to our country the memorial is there to honour.
I would like to thank all Canadians for their outpouring of sentiments, particularly at the James Street armoury, where Corporal Cirillo's regiment is based, including the Hamilton Muslim community, which laid a wreath at the site yesterday afternoon.
Although our nation has been undeniably changed by the events of this past week, let us be mindful of the words the Prime Minister spoke on Wednesday evening. Let us be clear. We as Canadians will not be intimidated, ever. We will continue to be a role model for the world of freedom, democracy, and human rights. There is no greater legacy we can leave for Warrant Officer Patrice Vincent and Corporal Nathan Cirillo.
May God bless their families in this time of grief, and may God bless Canada.
Veterans Affairs October 23rd, 2014
Mr. Speaker, as a member of Parliament from Hamilton, I want to express my thanks to all of my colleagues for their kind words and condolences to Nathan Cirillo's family and loved ones, to everyone who placed flowers at the James Street Armoury in Hamilton, and to those who continue to sign the book of condolences in the Hamilton city hall.
Yesterday the most sacred place to pay honour to those who have fallen in the service of Canada was attacked. Would the Minister of Veterans Affairs please give us his reflections on the events of yesterday?
Nááts'ihch'oh National Park Reserve Act October 23rd, 2014
Mr. Speaker, I thank my colleague for her speech, as well as her commitment to pass this expeditiously. I want to ask her to clarify what "expeditiously" means. Has she dealt with her colleagues and are they ready to let this pass today?
Dalai Lama October 20th, 2014
Mr. Speaker, it is my pleasure to rise to welcome one of Canada's honorary citizens back to the soil of our great country today. His Holiness the Dalai Lama arrived in Vancouver about an hour ago.
It was an honour for me to move the unanimous motion in the House in 2006 to convey honorary citizenship on His Holiness and to have met him on a number of occasions since. This is because his teachings on enlightenment and empowerment are a lesson for all of us, and are reflective of the values of freedom, democracy, and human rights that we, as Canadians, cherish.
During this week in Vancouver, the Dalai Lama will be giving a series of talks and lectures, including a lecture at UBC in support of the Tibetan resettlement project and a session with CEOs of small businesses about ethics. On Friday some of the members of the House and of the upper chamber will meet with the Dalai Lama under the auspices of the Parliamentary Friends of Tibet.
We all know that the ongoing situation in Tibet is of grave concern to His Holiness as well as to my colleagues. I pray that their meeting will be fruitful and that future generations of Tibetans finally experience the hope and freedom that they have so long desired.