David Sweet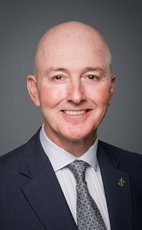 House of Commons photo
Track David
Your Say
Elsewhere
Crucial Fact
His

favourite word

is mentioned.
Conservative
MP for Ancaster—Dundas—Flamborough—Westdale (Ontario)
Won his last election, in 2011, with 51.30% of the vote.
Statements in the House
Petitions December 12th, 2014
Mr. Speaker, I have a petition in my hands from dozens of Canadians, who ask the government to increase, with the greatest possible urgency and sacrifice, Canadian efforts to help the Yazidi people, as well as Kurds, Chaldo-Assyrians, Mandaeans, Baha'i, Shabak, Turkmen, and other religious minorities under attack by ISIS.
International Trade December 12th, 2014
Mr. Speaker, as 2014 draws to a close, Canadians will be able to enjoy their holidays all the more, knowing that their government is focused on their priorities: economic opportunities and creating jobs. Our government's global markets action plan is a pro-job, pro-export plan that is delivering results.
Can the Parliamentary Secretary to the Minister of International Trade please inform the House why this was such a historic year for job-creating trade and investment in Canada?
Takeover of Stelco December 4th, 2014
Mr. Speaker, in response to the motion from my colleague regarding the acquisition of Stelco by U.S. Steel in 2007 under the Investment Canada Act, I rise today to make a couple of points.
The current set of challenges that U.S. Steel faces are not unique within the North American steel industry, nor a result of government policy. In fact, competitive pressures have been changing the types of markets that the Canadian steel industry serves and the types of specialized products it makes for decades now.
My second point is the importance of foreign investment and strategic investments such as those our government has made under the economic action plan to Canada's continued prosperity, the kind of growth that we continue to see in my hometown of Hamilton, Ontario.
This motion implies that U.S. Steel's current situation is indicative of a flawed foreign investment policy. I profoundly disagree.
Before I get into some more facts, on this side of the House, we are very concerned about anyone who does not have employment or is concerned about their employment or their future. That is the heart throb of every kind of initiative that we have taken to try to ensure we create jobs, growth and prosperity.
It was our government that took U.S. Steel to court in 2011 to ensure it fulfilled its commitments under the Investment Canada Act. It is the Minister of International Trade and our government that has been charging hard against the protectionist buy American legislation we are seeing south of the border, which has impacted the Canadian steel industry, as well as many other sectors of the Canadian economy.
This government is engaging the Obama administration on all levels because we know, and we always point out to the Americans, that these buy American policies are short-sighted and harm the economic interests of both countries. I should add that the Canadian Steel Producers Association has acknowledged the Minister of International Trade and his work on this issue.
For the purposes of debate on this motion, I should also note that in October, members of Local 1005 of the United Steelworkers in Hamilton voted 86% to accept a new 30-month contract from U.S. Steel. Both the union president and the U.S. Steel president cited stability as the key reason for the favourable vote and long-term contract. This stability is what the company and its workers need as they restructure in the face of serious competitive pressures with which the entire steel industry is dealing, so it can continue to do business in Hamilton and safeguard those good jobs
It is also important to the context of debate on this motion to talk about the renaissance that is currently taking place in Hamilton, at least before we get into the nuances of trade and foreign investment policy.
The greater Hamilton area has transformed itself in the past few years. It is now a much sought after place to live, work and raise a family.
I have known for many years that Hamilton is the place to be, and my colleagues opposite know that is the case as well. Now the secret is out. The Hamilton economy is on a roll. New jobs are being added to the Hamilton market every month. People are moving from Toronto to Hamilton. There is an unprecedented amount of construction taking place, including much of it in the hon. member's riding of Hamilton Centre.
Notwithstanding the global pressures that the steel industry faces, there is no reason to be down on Hamilton. Here are some facts.
Hamilton has the busiest Canadian port on the Great Lakes and it is growing. The Hamilton Port Authority has an aggressive strategy to diversify the cargo in and out of this port. In fact, the port is a driver of almost $6 billion of economic activity and 38,000 jobs for the Hamilton area. The unemployment rate dropped to 5.6% in October, a full percentage point lower than the national average. The value of building permits in Hamilton has topped $1 billion more than once in the past few years. Business magazines have pointed to Hamilton as a great place to invest.
To sum it up, the economist with the United Steelworkers Union was quoted in the Hamilton Spectator on October 11 saying, "Overall the numbers are pretty good for Hamilton".
Why is this? Why the strong employment picture, busy and growing port and commercial investment that is taking place in Hamilton? Because this government is getting the economic fundamentals right, including an economically sound trade and investment policy. The fact is that trade and investment, both in and out of Canada, provide the foundation for Canada's continued economic growth, wealth and job creation.
Yes, there are significant competitive pressures weighing against some of our industries, but I have every confidence in Canada and Canadians to rise to the challenge to compete with the best in the world. That is why we believe in free trade, and it has benefited our country and economy greatly.
Investors have recognized that Canada is open for business under this government and have been attracted to the opportunities provided by a strong, dynamic Canadian economy.
We have created a transparent, stable, and predictable economic climate that benefits Canadian business, foreign investment, and frankly, Canadian workers.
In 2013, Canada leapt from sixth to second place in Bloomberg's ranking of the most attractive destinations for business, and Canada currently holds one of the strongest job creation records in the G7.
Our government is committed to creating the market conditions that will continue to attract international capital, technology, and innovative ways of doing business.
The positive benefits of foreign investment are well recognized.
First and foremost, foreign investment creates high-paying jobs for Canadians that contribute to our overall economic productivity.
Second, foreign investment provides new capital, which Canadian firms need to fuel growth and make the investments needed to thrive in an increasingly competitive global economy. This includes introducing new technologies and innovative business practices to Canadian enterprises, which as a result, can prove crucial to the expansion and development of important sectors of the Canadian economy, including our domestic manufacturing base.
Third, foreign investment also provides Canadian businesses with valuable access to new markets.
In order to reap the benefits, Canada must maintain the economic conditions necessary to attract investment, in the first place, and foster a welcoming environment for such investments to thrive.
In a global marketplace with strong competition for foreign investment, it is crucial that Canada provide an economic climate in which Canadian and international companies can succeed and thrive. Our government has worked hard to create the necessary conditions for Canadian businesses and workers to succeed. We have kept taxes low for Canadians and Canadian businesses, to support job creation, growth, and investment in all sectors of the economy.
Our government's economic action plan has resulted in significant investments to promote innovation and to foster research and development, and measures to ensure that Canadians are equipped with the skills and training they need to succeed in a globalized economy.
In Hamilton, the federal CANMET labs are one such example of a strategic investment in research, because the research there in new metals technology represents the competitive advantage the steel industry needs to compete on a global basis.
History has shown that trade is the best way to create jobs and growth and boost our standard of living. Our government and our Minister of International Trade have worked tirelessly to open new markets, increase exports of Canadian goods and services to global markets, and provide new and diverse opportunities for Canadian companies.
The government will continue to bring the benefits of foreign investment to Canada by maintaining favourable economic conditions.
At the same time, the government recognizes that not every foreign investment will benefit Canada. The foreign investment review regime under the Investment Canada Act is a key part of Canada's economic framework. It promotes investment and ensures that Canadians reap the benefit of those investments.
Under the Investment Canada Act, Canadian businesses can capitalize on international trade opportunities, tap into deeper pools of global capital, and obtain greater access to the resources and markets they need to expand, innovate, and create.
The foreign investments that have been reviewed and approved under the Investment Canada Act have boosted Canada's productivity, created jobs, and enhanced research and development. Once again, they have also demonstrated to the world that Canada is open for business.
In conclusion, our government has demonstrated its commitment to ensure that Canadian businesses can compete in both domestic and international markets.
In order to prosper, create jobs, and maintain a high standard of living for Canadians, it is important to adopt policies that encourage trade and investment.
Please allow me to quote the president of the Canadian Steel Producers Association, Ron Watkins, who wrote in an opinion editorial in The Globe and Mail this week:
We support the government's efforts at international trade liberalization, including fair competition and increased market access in government procurement.
Through our trade agenda, overall economic policies, and foreign investment review regime under the Investment Canada Act, we are working to ensure that foreign investment continues to contribute strongly to the economic well-being and long-term prosperity of Hamiltonians, Ontarians, and all Canadians.
International Development December 3rd, 2014
Mr. Speaker, Canada is a steadfast supporter of the World Food Programme. All Canadians are proud that Canada is the third-largest contributor to this program, and we pay what we pledge. We applaud the organization's indispensable work in fighting global hunger, especially in conflict zones such as Syria and Iraq.
With that in mind, I rise today to express my complete dismay at the acclamation of Iran as a member of the World Food Programme executive board.
Can the Parliamentary Secretary to the Minister of Foreign Affairs and for International Human Rights please comment on this development?
Lincoln Alexander Day December 2nd, 2014
Mr. Speaker, as I have said in the past, he had this extraordinary capability to face the prejudices that were held against him, and he did so in a way that was very respectful and dignified, yet strong and forceful, because it was wrong.
Through his entire career, from the time he was a lawyer to when he was a member of Parliament—and I hazard to say that it was probably the same when he was serving in the Canadian Forces—he always made time for youth. I never asked him this, but we can intuit from his behaviour that he felt that he had an obligation to pay it forward. He had some great opportunities that he capitalized on and wanted to make sure that every young person had the necessary ability, if he could encourage them and make a way for them.
He did that throughout his career and he carried it on right until the time he was lieutenant-governor. He certainly continued that practice even in his retirement years, when I interacted with him mostly on the streets of Hamilton, Ontario.
Lincoln Alexander Day December 2nd, 2014
Mr. Speaker, Lincoln Alexander was an extraordinary man. I have already mentioned his admiration for youth and the time that he spent dialoguing with them and encouraging them to aspire to a greater vision than they had when they first met him.
He was not only a very classy man, but a very casual man as well. When he dressed up in his honorary chief of police uniform, I am certain that chiefs of police across the country were jealous because he looked handsome and pristine in that uniform.
If we were doing an event in Hamilton, I remember him coming down on his red scooter and a block away he would be yelling, "Sweet, what's going on?" That was okay. It was never meant as an insult. It was because we had the kind of relationship that he could address me that way. In fact, if he called me "David Sweet" or "Mr. Sweet", I thought something was wrong.
Linc seemed to be one of those mystical, magical, extraordinary characters that could fit into any situation, whether at a black tie fundraising event, an official duty that he was doing as the honorary chief of police, or calling out "Hey, Sweet" to a member of Parliament to find out what was going on as far as what the government was investing in.
Lincoln Alexander Day December 2nd, 2014
moved that the bill be read the third time and passed.
Mr. Speaker, it is always an honour to rise in the House to speak to all kinds of issues, but particularly today to speak to the bill in regard to Lincoln Alexander day, January 21.
I would like to thank and acknowledge Senator Don Meredith for bringing Bill S-213, an act respecting Lincoln Alexander Day, before the other place and shepherding it through to passage here.
As we conclude the third reading of Bill S-213 in this chamber, I also want to thank all of my Conservative colleagues who showed an interest in the bill and spoke in its favour. As well I would like to thank the hon. NDP members from Hamilton.
We all take pride in the fact that Lincoln Alexander was a great Hamiltonian, as well as such a great Ontarian and Canadian, so much so that designating January 21 of each year as Lincoln M. Alexander day is the very least we can do to honour his legacy and his huge contributions. Once again, as all hon. members would know, January 21 was Lincoln Alexander's birthday.
As I have mentioned before in the House and at committee, I have the honour of being the member of Parliament for a constituency that includes much of Linc's former constituency when he was a member of the House, although I have to admit there is some debate with the member for Hamilton Centre on just how much of his constituency we each had, but we will forgo that aspect of the debate tonight.
When I appeared before committee, I read into the record the highlights of over 20 pages of awards, honours, titles, and accomplishments of Lincoln M. Alexander in his lifetime. I thank Marni Alexander for that list. The length of the list, let alone the calibre of achievements on the list, affirms the appropriateness of Lincoln Alexander day.
I will not repeat all the details, but in my summation of debate in the House, please allow me once again to highlight four important accomplishments, the first two with significance to this place.
Lincoln Alexander was the first black member of Parliament, rising above barriers that he had faced all of his life. He was also the first black cabinet minister, in this case minister of labour in the Joe Clark government of 1979-80. Linc pulled himself up from facing discrimination as a youth to sitting at the cabinet table of our great nation. It was a true testament to his grit and determination.
Lincoln Alexander was also a deeply loved chancellor emeritus of the University of Guelph. I remember hearing representatives from the University of Guelph speak at his funeral about just how important it was to have Lincoln Alexander as their chancellor.
Lincoln Alexander was one of the best loved lieutenant governors in Ontario history. This was his finest hour. He served from 1985 to 1990 and his legacy stands to this day. He was eloquent and he focused on youth and education, the very things that made a difference in his life as he blazed the trail and overcame discrimination.
Is it any wonder why so many schools in Ontario are named after him? Is it any wonder why thousands and thousands attended his funeral in Hamilton in October 2012 and lined the overpasses of the Lincoln Alexander Parkway as the procession entered Hamilton with the casket en route back from lying in state at Queen's Park?
Lincoln Alexander knew that if a society did not take care of its youth, then it would have no future. It is why he championed youth. He also knew that education and awareness were the essential tools for changing society's prejudices, and that's why he always championed education as well.
Let us recognize January 21 each year across this land to honour Lincoln Alexander, to celebrate youth, and to advocate for education and awareness. Colleagues, join me in passing Bill S-213 so that we can cement forever in Canadian history the great legacy of Lincoln MacCauley Alexander of Hamilton, the 24th lieutenant governor of Ontario, who is forever in our hearts.
Care for Veterans November 25th, 2014
Mr. Speaker, it is always an honour to address the House. I am pleased to speak tonight to Motion No. 532, care for veterans, put forward by my colleague, the hon. member for Edmonton Centre.
This motion calls on the government to examine all possible options to ensure a fully unified "continuum of care" approach is in place to serve Canada's men and women in uniform and veterans so as to eliminate all unnecessary bureaucratic processes within and between departments related to service delivery; eliminate duplication and overlap in the delivery of available services and supports; further improve care and support, particularly for seriously injured veterans; provide continuous support for the families of veterans during and after service; and strengthen the connections between the Canadian Armed Forces, the Department of National Defence, and Veterans Affairs Canada.
We owe the Canadians who have given so much to our country nothing less than this.
To emphasize this point, I want to take members back a month to the last week of October.
On behalf of a shocked nation, the Prime Minister attended the funeral of Corporal Nathan Cirillo in Hamilton. As this was taking place in my hometown of Hamilton, it was a privilege and an honour for me to attend with the Prime Minister.
There were a lot of tears and tributes on that day. I remember it well. I parked my car about a kilometre and a half outside of the perimeter the police had made for security and walked down to the church where the funeral was taking place. People were three and four deep on the streets. I and many of the media estimated that there must have been 50,000 to 60,000 people standing on the street waiting for the funeral march from Bayfront Park up to the church.
I remember being struck by the silence of the crowd of people who were there in reverence to the price that Corporal Cirillo paid. After the funeral, which was about an hour long, what really moved me when I left the church was that they had not moved at all, because they were so overwhelmed by what had happened. That, to me, epitomizes what we mean when we say our women and men in uniform and our veterans deserve no less. It epitomizes what the hon. member for Edmonton Centre is trying to do with this motion. It is what the people who lined the streets of Hamilton that day would want us to do in support of our armed forces personnel and veterans.
In speaking to this motion, and as a member of the Standing Committee on Veterans Affairs from 2006 to 2010, I would like to highlight some of the ways our government has already improved care and services to veterans and to those members of the armed forces who were injured in the course of their service to Canada.
I would first note that our government has helped those members of the Canadian Armed Forces who were injured, mentally or physically, in the line of duty to continue to serve their country, which is unprecedented. As we are well aware, injuries to members of the Canadian Armed Forces in the course of their duties are a risk they always face. Some of the work they undertake is dangerous, and while much is done to try to mitigate the risks, there is always the potential for something to go wrong. When it does, the Canadian Armed Forces is there to help.
One example of this is Captain Simon Mailloux. Captain Mailloux was injured in Kandahar, Afghanistan, in November 2007. He was in command of a combat team that had left its patrol base to conduct a night operation. Shortly after the team left the compound to conduct the operation, the command vehicle was hit by an lED. Because of the injuries Captain Mailloux sustained from the blast, his left leg was amputated below the knee.
Mailloux's story does not end there, though. With the support of his fellow brothers in arms, he pushed himself through rehabilitation. He returned to service as the aide-de-camp to the Governor General and eventually redeployed to Afghanistan as a combatant for a second tour.
Captain Mailloux is a great example of the success of rehabilitation and the possibilities that exist for Canadian Armed Forces members who are injured in the line of duty to return to active duty. Granted, this will not always be the case, but it can happen, and the successes should be noted. As I mentioned before, this really is unprecedented.
However, injuries are not all physical. Some of our personnel are injured in mind. Those who have suffered physical injuries and those who have not can also face the challenge of post-traumatic stress disorder. I would like to highlight an example of a success in that area as well.
Master Warrant Officer Clarke tells the story of his challenges with PTSD in his own words on the Canadian Armed Forces website, but I will paraphrase it here because time is limited.
Master Warrant Officer Clarke was a member of the forces in 1989 when his Hercules aircraft crashed in Alaska. Eight of his comrades were killed in the crash. Around the same time in his life, a close friend of his took his own life and Master Warrant Officer Clarke suffered an accident. These issues began to take a toll on him.
Due to the combination of these events and a serious accident that happened to him during a tour in Bosnia, his life began to spiral out of control. Alcohol abuse, divorce, and financial difficulties ensued. Initially, he was reluctant to come forward and admit he was struggling mentally. He wanted to be a strong soldier and he used to tell his younger recruits that his feelings had been removed, although Master Warrant Officer Clarke admits that was not actually true.
Eventually, Master Warrant Officer Clarke decided to seek help, and he states that when he did, his chain of command and the Canadian Forces supported him. In the article I am referencing from forces.gc.ca, which was posted February 28, 2014, Master Warrant Officer Clarke states:
The Canadian Forces has given me help through my chain of command, they have supported me, given me my case manager, my psychiatrist, my psychologist, my addictions counsellor. They have all supported me and got me to where I am today.
These are great examples of how Canadian Armed Forces members, injured in mind and body, have recuperated and returned to active duty. There will always be more to do and more ways we can support them, but these successes need highlighting as much as the cases in which challenges remain.
I would also like to highlight the lack of public awareness around the award available to seriously ill and injured veterans.
For a seriously ill or injured veteran, there exists an award from Veterans Affairs Canada of up to $300,000. In addition to this, there exists a benefit through the SISIP program that most Canadian Armed Forces personnel pay into. This award is around $250,000. For those seriously injured as a result of their service, there exists more than half a million dollars in tax-free awards. These awards can be paid out in a lump sum or over the lifetime of the service member or veteran. This is in addition to the earnings loss benefit and permanent impairment allowance that veterans are eligible for as well.
As the mission in Afghanistan wound down, the issues of post traumatic stress disorder and mental health more broadly have come up. With more than 40,000 Canadian Armed Forces members having served in Afghanistan and having engaged in a very intense combat mission there for six years, a number of armed forced personnel and veterans have struggled with PTSD and mental health. Our government has acted in the face of this issue and has created the joint personnel support unit, with eight regional commands across the country and satellite offices at more than 30 locations throughout Canada.
In fact, as the Minister of Justice often used to say when he was the Minister of National Defence, there is such a demand for mental health workers, psychologists, psychiatrists, and psychotherapists in the Canadian Armed Forces that there is in fact a shortfall in the private sector.
I would contend that as part of our effort to improve services to our veterans further, we should have a constructive dialogue with mental health professionals to see how we could better meet demand and ensure that mental health professionals going to work for the armed forces have all the specializations they need to be as effective at their work as possible.
I would also like to highlight another element of the efforts being made at improving mental health for our armed forces. Just this past Sunday, the Minister of Veterans Affairs, the Minister of National Defence, and the Minister of Justice announced in Halifax an investment of more than $200 million over six years in improvements to mental health care for Canadian Armed Forces personnel, veterans, and their families.
Let me conclude with these words. We must improve care and support to seriously ill and injured veterans. This is our collective duty to Canadians. We must ensure that continuous support during and after military service is provided to the families of those who serve Canada. The recent announcement in Halifax takes significant steps to improving this care, but more will always remain to be done.
Finally, we must strengthen the connections between the Canadian Armed Forces, the Department of National Defence, and Veterans Affairs Canada. The transition by a Canadian Armed Forces member from the care of the Canadian Armed Forces and the Department of National Defence to the care of Veterans Affairs Canada must be seamless. While this transition has been greatly improved, it could still be better. Work remains for us to do on that.
I believe that if the House adoptes Motion No. 532, we will be expressing our support for further enhancing and improving care for members of the Canadian Armed Forces and our veterans. Those who have given so much to Canada deserve nothing less than the best. I wholeheartedly urge all members to support Motion No. 532 to ensure that our veterans receive the best care that they can get.
Pat Quinn November 24th, 2014
Mr. Speaker, I rise to pay tribute to one of Canada's hockey greats, Mr. Pat Quinn, who, sadly, passed away last night. Pat Quinn spent more than four decades in the NHL as a player, coach, and general manager.
Born in Hamilton, Ontario, Pat "The Big Irishman" Quinn played parts of nine NHL seasons as a defenceman with Toronto, Vancouver, and Atlanta. His true hockey greatness, however, shone brightest as an executive, and most notably behind the bench. Quinn won two Jack Adams Awards for NHL coach of the year, with the Flyers in 1989 and with the Canucks in 1992.
However, what I remember most is seeing him behind the bench when Canada won its first gold medal in 50 years at the 2002 Olympics in Salt Lake City. He also helped Canada bring home an under-18 gold medal, World Juniors gold, and even the World Cup gold in 2004.
I would like to offer my condolences to his wife Sandra, to the rest of his family, to his friends, and of course to all those whose lives were impacted by him, both on and off the ice. He will be missed.