Don Davies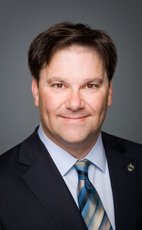 House of Commons photo
Track Don
Your Say
Elsewhere
Crucial Fact
NDP
MP for Vancouver Kingsway (B.C.)
Won his last election, in 2011, with 50.10% of the vote.
Statements in the House
Vietnamese Canadian Community April 24th, 2013
Mr. Speaker, it gives me great pleasure to bring to Parliament's attention three occasions of great importance to the Vietnamese Canadian community.
The ancestor ceremonies are held by Vietnamese the world over. This is a moving custom in which families honour and respect their departed ancestors. It reflects the faith of the Vietnamese people in the eternal soul and memories of loved ones who endure in their hearts.
April 30 marks the day that South Vietnam fell to the Communists. It is a time to remember the courage and heroism of those who fought for democracy, human rights, and freedom, and to dedicate ourselves to restoring those values to Vietnam.
May 12 will be a day of celebration. In Vancouver Kingsway, we will inaugurate the creation of Little Saigon. This is a wonderful initiative that honours the social, economic, and cultural contributions of the Vietnamese community to Vancouver and Canada. By creating Little Saigon, the people of the Vietnamese community will show Canada and the world that their dedication to their country, their principles, and their heritage is strong and unwavering.
International Trade April 23rd, 2013
Mr. Speaker, the NDP is opposed to incompetence. Only the Liberal Party is buying the Conservatives' explanation here.
Maybe the government is delaying because the FIPA allows Chinese companies to sue Canada in unaccountable tribunals, holding hearings in secret; or because it allows state-owned enterprises to undermine Canadian ownership of natural resources; or maybe because it does nothing to remove existing barriers keeping Canadian investors out of China.
When will Conservatives stand up for Canada and admit it was a mistake to sign the Canada-China FIPA?
International Trade April 23rd, 2013
Mr. Speaker, the Canada-China FIPA ties the hands of Canadian governments, exposes taxpayers to huge liabilities, and fails to effectively help Canadian investors break into China's market. Now, by delaying approval without any explanation, Conservatives are creating confusion and hurting our economy.
Conservatives claim to be proud of this agreement, yet will not move to implement it. Why is that? If there are no problems with this FIPA, why is it still sitting on the Prime Minister's desk six months after it was eligible to be ratified?
Business of Supply April 18th, 2013
Mr. Speaker, the hon. member claims that the current Conservative government has made trade a key component of its economic policy. If that is the case, it is a miserable failure.
When the Conservatives took power in 2006, the current account situation was that it inherited a surplus of $17 billion. Under their watch, they have now run us into the ground with a $67 billion deficit. We have a record $100 billion deficit in merchandise items.
If my hon. colleague thinks trade is so important, can she explain to Canadians why the policies of her government are running our Canadian exporters into the ground and creating the highest record current account deficits in Canadian history?
International Trade April 18th, 2013
Mr. Speaker, Conservative incompetence on this file is breeding uncertainty and chaos in the foreign investment community. Today we have another report detailing how the Conservatives' failure to spell out clear rules on foreign takeovers is scaring off investment. Also, with the FIPA, Conservatives want to lock Canadians into a 31-year deal with China without even understanding its provisions.
Here is some news. FIPA is not just about protecting Canadians in China; it is about protecting Canadians in Canada.
Will Conservatives take the first step to restoring investor confidence and fix the serious deficiencies in FIPA before it is too late?
Business of Supply April 18th, 2013
Mr. Speaker, my hon. colleague is entitled to his own opinions, but he is not entitled to his own facts. The truth is that article 33 of this FIPA does provide a compromised and weak provision in Canada's ability to protect the environment.
However, what is very interesting about this is that my hon. colleague keeps talking about reciprocity. We have just entered into an agreement with China, a country that has a judicial system that is so unreliable and weak that he uses that fact as a justification for having an investor-state dispute mechanism. In other words, Canadian companies cannot trust the Chinese judicial system well enough with the law suits to enforce their rights in China. Yet, my hon. colleague then says that the Chinese will treat Canadian companies just like it treats its own. I have some news for my hon. colleague. China is a communist command economy. It does not have the same system or record in terms of treating businesses the same way Canada treats businesses in our country. It is not reciprocal when businesses go to China and can expect only the treatment given to other Chinese companies.
Could the member tell Canadian business people why the Conservatives have failed to achieve true reciprocity for Canadian businesses operating in China, whereas we have given Chinese companies much better treatment in our country?
Business of Supply April 18th, 2013
Mr. Speaker, I want to draw my hon. colleague's attention to whether or not this agreement really does achieve reciprocity for Canadian investors. I am going to refer to article 8 of the FIPA, section 2, where it specifically exempts the Most Favoured Nation treatment for Canadian companies operating in China and allows China to retain any existing non-conforming measures maintained within its territory.
I know the member has some experience and knowledge about China. Would he not agree with me that China has many more non-conforming measures, it being a command economy, and it not having followed a trade liberalization trajectory like Canada has for 25 years? Would he not agree with me that, by allowing China to maintain its current non-conforming measures in the future, that subjects Canadians to far more trade barriers operating in China than Chinese firms operating in Canada, where Canada does not have nearly the same number of non-conforming measures that impact on investment?
Business of Supply April 18th, 2013
Mr. Speaker, again, the hon. member for Malpeque and the New Democrats have been focusing on the government's disastrous trade record for the last six years. The parliamentary secretary was just attempting, very weakly, to defend what is an abysmal trade deficit. We went from a $17 billion surplus when the Conservatives came to office in 2006 to what is now a $67 billion deficit. He attempted to brush that off by saying that we've had a global recession, that commodity prices are low and that other countries have suffered.
We did a study two weeks ago that compared Canada's current trade account record with 17 other countries around this world: the United States, Japan, Germany, Spain, Colombia, Chile, Peru. They are all countries that have been operating in the same global environment, have gone through the same global recession and have to deal with the same commodity prices and currency fluctuations. What did we find? Eight countries have been running trade surpluses at the same time that the Conservatives have been in power. Five of those countries have trade deficits, but they are improving, and five countries have trade deficits, and they are deteriorating. Guess who is in the 18th position, the last place out of 18 countries? It is Canada under the Conservative government. It is no excuse to say that this massive current account deficit is someone else's fault. It is the Conservatives' fault.
I would like to ask my hon. colleague if he would like to comment on those numbers as opposed to the spin we hear from the government?
Business of Supply April 18th, 2013
Mr. Speaker, while I appreciate the spirit behind my hon. colleague's amendment, we will not consent to that amendment. My hon. colleague knows that the New Democrats put forth a motion to have this matter brought before the Standing Committee on International Trade. It was rejected by the government, so we know already that it is not going to happen.
We need to take action on this FIPA now, and we may as well get to the real action, which is that this FIPA in its present form should not be ratified. The New Democrats are going to press the government to make that responsible move.
Business of Supply April 18th, 2013
Mr. Speaker, a government that does not consult is a poor government. A government that does not listen is an incompetent government. A government that misleads Canadians is a dangerous government. All three of those apply to the Conservative government.
My hon. colleague talked about counting. People are counting. They are counting the trade deficit under the government. When the Conservatives came to power in 2006, we had a trade surplus of $17 billion. Today, after six and a half years of the Conservatives being in power, we have a trade deficit of $67 billion. That is the record of the present government. We have a record merchandise trade deficit approaching $100 billion. The percentage of our exports that are made of raw or barely processed items is going up and the percentage of our exports of refined or value-added is going down. The consequences of the Conservative trade policy are disastrous for our country, and my hon. friend can only respond by misleading and spin.
My colleague keeps saying that we have open arbitration. I am going to read again from the FIPA under Public Access to Hearings and Documents. Article 28 states:
Where...a disputing Contracting Party determines that it is in the public interest to do so...hearings held under this Part shall be open to the public
Does my colleague not understand that if a contracting party decides it is not in the public interest to do so, it can decline to have hearings in public? If my friend thought this deal was so good, and this is a government agreement, why did the Conservatives not bring it forward for debate in this chamber, which we are doing here today, instead of attacking the opposition?