Francis Scarpaleggia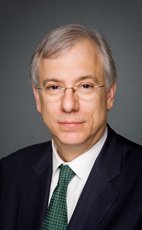 House of Commons photo
Track Francis
Your Say
Elsewhere
Crucial Fact
Liberal
MP for Lac-Saint-Louis (Québec)
Won his last election, in 2011, with 34.10% of the vote.
Statements in the House
Business of the House April 10th, 2014
Mr. Speaker, if you seek it I believe you would find agreement for the following motion. I move:
That, at the conclusion of today's debate on the opposition motion, all questions necessary to dispose of the said motion shall be deemed put and a recorded division deemed requested and deferred until Monday, April 28, 2014, at the expiry of the time provided for Government Orders.
The Environment April 2nd, 2014
Mr. Speaker, in light of the UN report, which again sounds the alarm about the urgent need to take action to combat climate change, and in light of the unequivocal recommendation that governments the world over immediately invest more in adaptation infrastructure, what new adaptation projects has the government approved lately?
Will projects of this kind have to wait, now that the budgets for new infrastructure programs have been drastically slashed?
Transparency of Payments Made by Mining, Oil and Gas Corporations to Foreign Governments Act March 28th, 2014
Mr. Speaker, I would like to start my speech by paying tribute to the bill's sponsor, my colleague from Scarborough—Guildwood. He believes strongly in this topic and has been patient and tenacious over the years as he fights to get justice for people in developing countries where mining companies, many of which are from Canada, develop the subsurface resources that are so valuable to the global economy. He does not give up.
This is his second bill to hold mining companies accountable to the people who provide labour, without which mining would be impossible. His first attempt to hold this sector accountable, Bill C-300, narrowly missed being passed in the House.
I would also like to pay tribute to my constituents who come to see me or write to me regularly in order to ensure that I keep up to date on the latest developments in this matter. A number of them contact me after they have travelled abroad and visited mining areas to tell me about the situation in those areas.
I would like to mention the Reverend Shaun Fryday, who regularly visits some of the most violent and dangerous areas in the Philippines; Yvonne Bourque, who is with St. Thomas à Becket parish in Pierrefonds; Monica Lambton, from the Office of Justice of the Canadian English-speaking Sisters of the Congregation of Notre Dame; Father Ernie Schibli, pastor at St. Edward the Confessor Mission in Pointe-Claire; and the Reverend Ian Fraser, pastor of St. Columba by-the-Lake Presbyterian Church in Pointe-Claire.
They all hold out hope, even when their efforts do not seem to have any impact immediately. They take the time to meet with MPs like me in order to raise awareness about this issue and the urgent need to take action. Through these contacts and meetings that are patiently organized, one at a time, these and other committed Canadians hope to establish a critical mass of MPs who will be more aware of the urgent need to take action.
They hope that one day either this government will finally wake up and take progressive action, as in the days of the Progressive Conservatives, or we will have a new government in Canada that will do what is right in this matter.
I sincerely believe that there are members opposite who would like to support this bill from the outset. I hope that they will do so for themselves and for the people overseas who rely on their support.
The measures in Bill C-474 are long overdue. The fact that the government has not already proposed and implemented these measures is in contradiction to the principles that Canada has repeatedly endorsed on the international stage. I will come to that in a moment.
As we all know, Canada is a world leader in mining, oil, and gas, with the latter two sectors also falling within the purview of this bill. If I am not mistaken, about half of the world's mining companies have their head offices in Canada and trade on the Toronto Stock Exchange, yet we lag behind in demanding, through law, greater transparency in the accounting practices of these companies.
This bill, which would compel Canadian-based extractive companies operating abroad to disclose to the Minister of Natural Resources any payment made to foreign governments, would level the playing field, just as the U.S. and the European Union have already taken steps to legislate on this issue. In other words, this bill would bring Canadian companies up to international standards.
In 2008, following the financial crisis in the United States, a provision was included within the Dodd-Frank financial bill, the Cardin-Lugar amendment. The amendment would require extractive companies listed on the New York Stock Exchange to publicly disclose all payments made to foreign governments. A number of a major Canadian companies cross-listed on the New York Stock Exchange have been caught under this new regulation.
A similar bill is also under consideration in the European Union and will require companies to comply with regulations similar to those in the Cardin-Lugar amendment and Bill C-474.
What is also important, as I mentioned earlier, is that we be consistent with principles we express we are in favour of on the international stage. The Canadian government has expressed an interest in revenue disclosure in the past through various international forums. The government has indicated its support for the extractive industries transparency initiative, which promotes the disclosure of payments made to governments.
Canada's sustainable economic growth strategy advocates increased transparency to aid in the promotion of international development. Canada has also ratified the United Nations Convention against Corruption, which requires state parties to take measures to promote the transparency of private entities and to ensure that the public has access to information.
Canada is also a signatory to the OECD Convention on Combating Bribery of Foreign Public Officials in International Business Transactions; is a signatory to the G8 Declaration: Renewed Commitment for Freedom and Democracy; and was party to the G8/Africa Joint Declaration: Shared Values, Shared Responsibilities, issued at the G8 summit at Deauville, in 2011.
It is not as if the government has never heard of this kind of measure that would require greater accounting transparency on the part of extractive companies doing business abroad. It is not as if it is a new issue. Not only is it not a new issue, it is one we support in words in the international arena.
Adopting this bill would simply be consistent with the path the government claims it wants to take. It would be beneficial to the mining companies themselves. Sometimes companies in the private sector balk at certain regulations. Then they find out later that, in fact, those regulations were beneficial to those companies in the long run.
For example, there are many investors, more and more, who want to invest ethically. They want to make ethical investments. If they see that these Canadian mining companies and other extractive sector companies operating abroad are being fully transparent, they will be able to invest. They will have licence, essentially, to invest in these companies. I think all CEOs and all management teams in all publicly traded companies want to have buy-in of their shares.
In the long run, this will be good business. It will also confirm, in law, the values we claim on the international stage to hold dear.
Employment March 28th, 2014
Mr. Speaker, the government's use of job numbers from Kijiji has shown Canadians yet again that the Conservatives prefer to pick and choose unreliable numbers to support their ideological policies. We witnessed this distaste for evidence with the elimination of the long form census, and are now seeing it again.
When will the government finally understand that reliable statistics are key to delivering effective job programs? When will the government start basing its decisions on facts rather than rigid ideological bias?
Finance March 26th, 2014
Mr. Speaker, Statistics Canada has confirmed that household debt is increasing and household wealth is linked to rising home values.
Values are rising because of demographics and the Bank of Canada, not because of the government. Experts believe that real estate prices could stagnate. That, combined with flat-lining incomes, will create additional financial difficulties for the middle class.
How will the budget, which is postponing important infrastructure spending, help the middle class?
Science and Technology Fair March 25th, 2014
Mr. Speaker, I would like to congratulate Debbie Cribb and her team at John Abbott College on hosting the 2014 Hydro-Québec Montreal Regional Science & Technology Fair.
Science fairs allow students to deepen their knowledge of our physical world. In the process, some find a new passion or interesting career option. Others gain insight into the place of science and technology in business and entrepreneurship. Still others come to see the vital role of science in developing sound health and environmental policies.
By sharing their knowledge through engaging presentations, participants educate us about the science behind everyday phenomena. They empower us by demystifying chemistry, physics, and biology, and opening our minds to endless possibilities. They allow us to discover the hidden magic of the world we live in.
I can think of no more fitting location for this prestigious event than John Abbott College, whose rigorous science and technology programs teach and inspire those who will be the driving force behind our future progress and prosperity.
Questions Passed as Orders for Returns March 24th, 2014
With regard to wastewater produced by the hydraulic fracturing process: (a) what federal guidelines govern the release of this wastewater into Canada's watercourses; (b) what federal guidelines govern the use of wastewater from hydraulic fracturing in the production of other products like cement; (c) in what way do the guidelines in (a) and (b) take into account the chemical composition of the wastewater to be (i) released into watercourses, (ii) used in the production process for other products; (d) when wastewater from hydraulic fracturing is used in the production of other goods, (i) is this wastewater considered a release of chemicals into the environment, (ii) must this be reported in the National Pollutants Release Inventory; and (e) what is the volume of wastewater produced by hydraulic fracturing in Canada, per year since 2010, broken down by province?
Nancy Charest March 6th, 2014
Mr. Speaker, it was with great sadness that we learned of the sudden death of Nancy Charest.
A lawyer, tax expert and member of the National Assembly from 2003 to 2007, then the federal Liberal candidate in Haute-Gaspésie—La Mitis—Matane—Matapédia, Nancy was an intelligent, exceptional, energetic and congenial woman with boundless love and pride for her region.
In 2010, I had the pleasure of meeting Nancy during a visit to Mont-Joli to talk about water issues.
We spent the day meeting her constituents and then finished off with a visit to the Maurice Lamontagne Institute research centre. I was immediately struck by her curiosity about the research conducted at the centre.
Nancy always wanted to learn more in order to help her region and promote its interests in Quebec City and Ottawa.
Through her passion and her dedication to the public interest, Nancy Charest was an ambassador unlike any other for the Lower St. Lawrence.
Employment March 4th, 2014
Mr. Speaker, just before the crisis, the employment rate was 64%. It is now 62% and has been for at least two years.
What is more, Statistics Canada has confirmed that the supplementary unemployment rate, which includes discouraged searchers and involuntary part-time workers, is over 10%.
With this sort of results, how can the Prime Minister describe his finance minister as the best in the entire world, particularly since the finance minister seems to share the Prime Minister's vision less and less?
Employment February 28th, 2014
Mr. Speaker, the official unemployment rate does not tell the whole story about the economy. In that way it is a bit like the government.
Statistics Canada's supplementary unemployment rate that adds in discouraged workers and involuntary part-timers was over 10% in January. This rate is known as the underutilization rate.
Why has the Conservative government allowed our great nation to perform so far below its potential?