Francis Scarpaleggia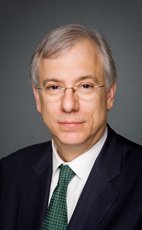 House of Commons photo
Track Francis
Your Say
Elsewhere
Crucial Fact
His

favourite word

is federal.
Liberal
MP for Lac-Saint-Louis (Québec)
Won his last election, in 2011, with 34.10% of the vote.
Statements in the House
Business of Supply February 24th, 2015
Mr. Speaker, the member's speech was very thoughtful. I concur with my colleague from Ottawa South that it underscores the need to act urgently on this issue because we want to protect vulnerable groups. In fact, all individuals are vulnerable when facing death. We need to have protections and we need to have a good discussion about this.
What I would like to know from the member is this. Why would having a parliamentary committee made up of legislators who would eventually be voting on legislation be mutually exclusive from having broad public consultations?
Business of Supply February 24th, 2015
Mr. Speaker, a couple of things stand out in the arguments being presented by the government.
The government's logic in its first argument seems to be that we cannot finish by July, so we should not even get started. That does not seem to be a good argument to my way of thinking. We know, for example, that government members will be in a majority on this committee, so if they decide that July is too soon, they can use their majority to extend the deadline to mid-August or whatever they want, since they will be the majority party on the committee.
Second, the member is right in saying that there will probably not be legislation before the next election. We understand that. However, would the hearings that would be taking place around this issue not help inform any debate that might occur on this issue during an election campaign? Do we not want informed election campaigns in this country?
Canada Water Act February 18th, 2015
moved for leave to introduce Bill C-653, An Act to amend the Canada Water Act (recycling, conservation and efficiency).
Mr. Speaker, it is a pleasure to introduce this bill, an act to amend the Canada Water Act. I call the bill the water efficiency bill.
The bill would allow the federal government to create water efficiency standards for products and processes in Canada that are sold in Canada and that use water. It would also allow the government to recognize water efficiency standards for devices and the like that were developed elsewhere, like in the United States or at the international level.
The bill would also require the government to report on the impacts of the measures on water consumption.
(Motions deemed adopted, bill read the first time and printed)
Petitions February 6th, 2015
Mr. Speaker, the second petition is with regard to the inclusion of palliative care in the United Nations sustainable development goals.
The petitioners state that in cases of severe pain, failure to provide palliative care and pain relief has been reported as constituting cruel, inhuman, and degrading treatment. They would like the Government of Canada to call for the inclusion of hospice and palliative care in the United Nations sustainable development goals.
Petitions February 6th, 2015
Mr. Speaker, I have two petitions to present today.
The first was signed by a good many of my constituents who are against the Canada Post Corporation's decision to eliminate home mail delivery. The petitioners believe, among other things, that cutting this service could lead to the privatization of Canada Post, even though it is an essential public service.
Infrastructure February 6th, 2015
Mr. Speaker, we know that the Conservatives cut the building Canada fund by 90%, and that was before the drop in oil prices revealed the government's blatant lack of economic vision.
Now that the government faces the revenue shortfall that comes from putting all of its eggs in one basket, should cities and towns in Quebec, where the winter freeze is playing havoc yet again this year with old water infrastructure, be bracing for even further cuts to the investments they so urgently need to support their communities?
Health Partners International February 6th, 2015
Mr. Speaker, I rise today to congratulate Health Partners International of Canada, an NGO headquartered in the West Island of Montreal, on 25 years of delivering essential medicines and medical supplies to vulnerable communities, particularly those in the developing world. Since 1990, it has remarkably delivered over 20 million treatments to such communities.
Health Partners collects medicines and supplies that are donated by medical suppliers, including both research-based and generic pharmaceutical companies, and creates physician travel packs, including mother-child health kits, which are then given to physicians and other volunteers travelling to areas of need abroad.
In Canada and other developed countries, we are fortunate to be able to readily access medicines, including painkillers, which we might need one day.
Thanks to its extraordinary vision and its ability to form partnerships, HPIC helps alleviate the pain of a great many people in our global village.
Business of Supply February 5th, 2015
Mr. Speaker, I would like to congratulate my colleague on what I consider one of his best interventions. It was a very eloquent exposé, and I judge interventions in the House by whether I come away from them more knowledgeable than when I stepped into the House to listen to them. I learned a lot from the hon. member's line of argument and his quotes from different experts on this issue.
I would like to come back to the question of small business. The government makes a lot of its so-called support for small business, but I have small business owners coming to see me in my riding office quite frequently. There are two in particular who came to see me who were not very happy with the scientific research and development tax credit, which the government has amended, to the detriment of small business.
In one case, it was a low-tech company that is suffering from a lowering of tariffs in the last budget. It was doing some innovative work to survive and compete. It did not qualify for SR and ED.
Another company was an extremely high-tech company. It was lucky. It got in just under the line, right before the government decided that businesses could not use SR and ED to buy capital equipment. If that had been the case, the company would not have seen the light of day. It would not be what it is today. The equipment it purchases is so specialized that the company cannot get a loan from the bank for that equipment. That equipment does not serve as collateral, because there is no market for it. It is so specialized that a company cannot sell it if the company goes bankrupt, and the bank therefore cannot get its money back.
That change to SR and ED has not been very good for high-tech small business, and low-tech small business does not seem to be benefiting either. I would like my hon. colleague's comments on that.
Business of Supply February 2nd, 2015
Mr. Speaker, I noticed that the hon. member brought up the situation in Prince Rupert, which it turns out is an extremely complicated situation. There is the fact that Alaska is leasing the port. It is also complicated by the fact that there is the potential for different suppliers of steel for this port. Another element is the fact we are talking about a local labour force that would be called upon to build the port. The last factor is that cruise ships can bypass that port if need be.
We saw the government react rather quickly and aggressively to the news that buy American was going to apply there. However, given the complexity of the situation, should Canada and the government not have entered into some fairly sophisticated discussions with the players on this issue? Why do we have an embassy if it cannot engage governors and legislators to solve these problems?
An Act to amend the Statistics Act (appointment of Chief Statistician and long-form census) January 29th, 2015
Mr. Speaker, sometimes it seems to me that the Conservative government is nurturing a simplistic and outdated image of the society in which we live.
It thinks that modern society is exactly like a little old-fashioned town where everybody knows everybody and the local economy is based on exchanges between buyers, producers and sellers that are all the same size and nobody has more power than anybody else. The market is truly free and unfettered, with no distortion of competition. Everybody is on an equal playing field. The market and the economy are efficient.
In this imaginary society, everything is out in the open and people get the news by word of mouth. There is no need for statistical data to paint a picture of one's community. Problems are simple and so are solutions.
However, the society we live in today looks nothing like the Conservatives' notion of it. The infrastructure is complex. Even small towns are linked together within administrative regions that provide increasingly complex services, including health services, to the people.
People in the same region do not necessarily all know one another. To paint a picture of an area and its needs, we need to be able to collect data, often with the help of sampling techniques. In other words, we need to take a census of the population. To analyze long-term trends, we must collect data consistently over a long period.
For the data to be accepted by the public and used as a basis for decisions that are truly democratic and in the public interest, the public must be of the opinion that the data are accurate and were not compiled somewhat artificially in order to influence public debate and promote the political, economic or socio-cultural interests of one group of citizens over another.
In a complex, modern world, statistics are our collective lens. They allow us to see a reality that otherwise would be invisible to us, invisible to democratic decision makers. When the government decided suddenly to eliminate the long form census, it broke a piece of that lens. It distorted our view of how things really were.
There is perhaps no more convincing an example of how the government's sudden decision to end the long form census has compromised informed decision making in the interest of community than the case of David Hulchanski. As an aside, the government claims to care about community, but its decisions in fact undermine the community interest.
As theToronto Star has pointed out about the Hulchanski case:
This is one of the first documented cases of the damage done by the Conservative government's 2010 decision to scrap Canada's mandatory, full-length census.
David Hulchanski is a pioneer urban planner who dedicated five years to create the "the most sophisticated tool to track urban poverty ever devised". The project used 531 census tracks to discern changes that had been taking place over time in the city of Toronto. I hope my colleagues from that area are listening carefully. Through his research, Dr. Hulchanski discerned that the assumed demographics of Toronto had changed over time, that areas of poverty had gradually moved from the centre of the city, which was becoming gentrified, to the city's outer rings.
These findings were somewhat counterintuitive, but they led to the conclusion that most of Toronto's social service agencies were in the wrong place.
Using the same methodology, Mr. Hulchanski developed maps for Montreal and Vancouver. According to the Toronto Star:
He secured funding to expand his project to Halifax, Winnipeg, Calgary and Chicago, waiting expectantly for the 2011 census so he could move forward.

Just as the Social Sciences and Humanities Research Council approved his seven-year grant, [the President of the Treasury Board] dropped the guillotine.
Without the accurate data that the long form census provided, his methodology was "useless". Not easily discouraged, Mr. Hulchanski tried to patch together other indicators, including income tax files, real estate data, municipal and school board records and the like, but these were insufficient to allow him to realize his statistical objectives.
Then he attempted to use the national household survey, which proved to be a dead-end. In fact, using the survey, his results contradicted the patterns that emerged in the long form census data. That, no doubt, was because the household survey was plagued by high non-response rates.
Sadly and ironically, Mr. Hulchanski's work ground to a standstill, except outside Canada in Chicago. So it was Chicago, not Toronto, that would ultimately benefit from the Conservative government's decision to kill the long form census.
In closing, I congratulate my hon. colleague for this bill. Because of his educational and professional background as a nuclear physicist, and later as a financial trader, he understands the vital importance of accurate information as the basis for effective decision-making. He is also someone who respects the institutions we have built for ourselves here in the northern half of the North American continent.
Colleagues will remember that in 2013, he was chosen by his colleagues in the House as the parliamentarian who best represented his constituents. The member for Kingston and the Islands does not let blind and emotional partisanship inhibit his search for truthful answers to the challenges we face as a nation. He brings through the bill that same ethical spirit to his vision for Statistics Canada, which should be free of political interference so that data can be gathered accurately and in a consistent manner, allowing us to draw comparisons on the state of our communities over time so that we can observe meaningful trends in the evolution of our great country and be able to make wise public policy decisions that can make Canada even greater.