Francis Scarpaleggia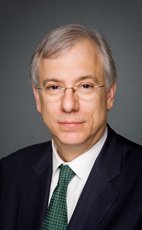 House of Commons photo
Track Francis
Your Say
Elsewhere
Crucial Fact
His

favourite word

is water.
Liberal
MP for Lac-Saint-Louis (Québec)
Won his last election, in 2011, with 34.10% of the vote.
Statements in the House
Health June 17th, 2014
Mr. Speaker, we learned at health committee last week, during its study of the unsafe drugs act, that 28% of hospitals in Canada reprocess medical instruments and devices meant to be used only once. We also learned that the federal government is completely absent from regulating the reprocessing of single-use instruments and devices, unlike in the U.S. where the FDA is front and centre.
The government regulates the medical devices industry. Why is it not exercising its right to regulate the reprocessing of used medical instruments and devices?
The Environment June 17th, 2014
Mr. Speaker, a study of stormwater management strategies in three U.S. cities with high rainfall revealed that it is between 7.5 to 200 times cheaper to invest in watershed improvements than building more catch basins, storm sewers, and engineered waterfalls.
Will ecosystem restoration and climate change adaptation projects be eligible under the new building Canada fund? Given the relatively small amounts the government has put aside for new infrastructure projects in the next few years, would these kinds of low-tech investments in climate change mitigation not make sense?
I should mention that the City of Beaconsfield in my riding of Lac-Saint-Louis recognizes the value of ecosystem restoration for protecting water courses. This past May, Mayor Georges Bourelle, on behalf of the Beaconsfield council, called on the Quebec government to legislate wetlands protection in the province in recognition of the fact that, "Wetlands are well known for their critical role in water purification, their capacity to absorb flood water, and the natural habitat they provide for several threatened species".
The Environment June 17th, 2014
Mr. Speaker, climate change denial is deeply embedded in the Conservative government's DNA. This explains the government's inertia on the issue at a time when our major trading partner, the United States, is signalling its intent to seriously address climate change. But I will not discuss GHG emissions this evening. I will not be talking about the causes of climate change and the need to do our part to address them. Rather, I will be talking about the impacts of climate change and the urgent need to mitigate or adapt to those impacts by upgrading our municipal infrastructure.
Climate change's bottom line is its devastating impact on water. It is becoming increasingly obvious to anyone who follows the news headlines that climate change is wreaking havoc, through more frequent and intense floods and droughts, on communities, the economy, and the environment. Our municipal storm sewer systems are not necessarily equipped to absorb the torrential rains we are experiencing on a more and more frequent basis. They were not built to receive such large quantities of water over such short periods of time.
Many of our older storm sewer systems are not separate from sanitary sewer systems. Both systems are combined. This means that when too much rainwater enters the system, it can cause raw sewage to overflow into nearby bodies of water or into home basements. The cost of such flooding can be enormous. For example, one three-hour rainfall event in August 2005 in Toronto produced over 160 millimetres of rainwater and led to 13,000 flooded basements, representing $500 million in damages. In fact, storm sewer runoff is the number one cause of urban water pollution. There is a clear need to invest in new dedicated storm sewer systems and to create catchment basins to capture overflow during heavy rainstorms that would otherwise spill into waterways.
We know, however, from the last Conservative budget that the federal government in the next three years will not be spending enough on municipal infrastructure renewal and expansion so that it can register a balanced budget in time for the next federal election. According to the 2014 budget, the federal government will spend, on average, only about $300 million per year on new infrastructure projects across Canada. How can the government properly help upgrade storm sewer systems and other municipal infrastructure, including other water infrastructure, on such a budget?
Pointe-Claire Canoe Club June 12th, 2014
Mr. Speaker, this past weekend I had the pleasure of attending the 25th anniversary celebrations of the Pointe-Claire Canoe Club.
The club was founded by Jean Fournel, along with Bill Cordner, Gaetan Desmarais, Maurice Lamoureux, and Tom Dienstmann. Jean himself competed as a kayaker at the 1976 Montreal summer games.
Before his premature death in 1997, Jean trained many young athletes, including his daughter, Émilie, who competed as a kayaker in the 2008 and 2012 Olympic Games, and his son, Hugues, who also competed as a kayaker in the London games.
Kayaking is a family passion. Jean's wife, Guylaine St-Georges, was also a member of the Canadian national kayak team and participated in the Pan American Games.
The Pointe-Claire Canoe Club is home to Canadian sprint canoer Thomas Hall, who won bronze in Beijing in 2008, and to champion paracanoer Christine Gauthier.
I ask all members of the House to join me in congratulating the Pointe-Claire Canoe Club on this milestone anniversary.
Main Estimates, 2014-15 June 10th, 2014
Mr. Speaker, I have been following this wonderful debate, and it is a very stimulating conversation. It brings a couple of thoughts to mind.
One understands that Canadians are not satisfied with the Senate as it is today, but we have to deal with what we have, what we are facing, and what exists within the machinery of government. We know that the Senate has the capacity to hold hearings on bills and make amendments to bills. That will not change. That cannot change without a constitutional conference and a constitutional amendment. If it is to fulfill the role of sober second thought, one has to assume that the Senate has to have research resources at its disposal so that it can come to proper conclusions about amendments the senators want to make to bills and so on. If the research budget of the Senate is cut, how would it be possible for senators to make the most informed decisions vis-à-vis legislation?
Business of Supply June 10th, 2014
Mr. Speaker, first I would like to congratulate my colleague on his long-time focus on the issue of income inequality. The hon. member has been talking about income inequality since before the issue started to rise in awareness and started to make headlines.
My question is this. Would the hon. member not agree that income inequality is bad not only for the economy but for democracy? If there is not a strong middle class with purchasing power, then that slows economic growth. That is the importance of reducing income inequality for the economy. However, it is also important for our democracy, because if income inequality grows, people become very skeptical about whether their government has their best interests at stake. Therefore, there is a double whammy when there is increasing inequality. One is on the economic front and the other on the democratic front.
Instruction to the Standing Committee on the Status of Women (violence against women) June 6th, 2014
Mr. Speaker, as a society, we have made appreciable progress over decades, and going back even centuries, in developing greater awareness, understanding, and acceptance of the inherent value and dignity of the individual human being, and of the individual's right to be free in mind and spirit, and to enjoy physical security and independence. However, despite this slow yet nonetheless remarkable progress, and notwithstanding our progress to an extent in addressing the age-old and stubborn imbalance of power and economic status between men and women, violence against women remains a scourge that we must work relentlessly to eliminate through an intelligent and effective combination of criminal sanction, law enforcement, and education.
In regards to this still yet to be fully addressed and resolved gender economic imbalance in Canadian society, I must lament the actions that the Conservative government has taken in the recent past to slow this progress within federal institutions, within its constitutional jurisdiction.
As we know, in 2009, the Conservatives tabled Bill C-10, an omnibus budget implementation bill. The bill contained an act entitled, "Public Sector Equitable Compensation Act". The act altered the federal pay equity regime so that it would no longer exist under the Canadian Human Rights Act as well as removing the Canadian Human Rights Commission as the forum for adjudicating equal pay complaints.
The motion we are debating today, if adopted, would instruct the House of Commons Standing Committee on the Status of Women to undertake a study on a limited but nonetheless valuable number of aspects of the problem of violence against women. Specifically, the motion calls on the committee to study best practices in education and social programs, and we just added the word "policy", in Canada aimed at preventing violence against women.
However, before I move into the substance of my speech, I would like to draw attention to the excellent work being done in my region, namely in the western part of the Island of Montreal, by the West Island Women's Shelter. The shelter is a beacon of hope, a veritable life raft for women who sometimes urgently need a place of protection to escape violence in the home or in another context. The shelter is well supported by the community, including financially through an umbrella charitable organization known as West Island Community Shares.
By way of information, each year in Canada violence and abuse drive over 100,000 women and children out of their homes and into shelters. Furthermore, according to a study by the Department of Justice, violence against women costs Canadian society $7.4 billion each year. The study further states that, based on 2009 figures, the cost to victims directly of violence against women is $6 billion annually, including $21 million in hospitalization, visits to doctors, and emergency rooms, as well as $180 million in related mental health costs.
While the economic costs of violence against women are great and unacceptable, the very real incalculable cost is to victims' health, physical and mental, and to their human dignity. I have not even mentioned the impacts on the outlook of the children who must witness abusive behaviour against their mother.
The inherent value and benefit of federalism is that it allows different parts of the system, namely different jurisdictions, in this case our provinces, to develop unique approaches to solving common problems, social, economic, or other, that reflect different and unique regional perspectives, historical experiences, and accumulated collective wisdom. We know that situations of physical violence, in this case against women, are addressed day-to-day on the ground by local police forces, courts, social workers, and shelters.
All of these in many ways are far removed from federal jurisdiction. However, criminal law, a federal responsibility, is directly relevant when it comes to combatting violence against women. Criminal law, in turn, needs to continually evolve to take account of and adapt to the new realities and challenges that develop over time in daily life in communities across this country. There is great relevance in having education, social programs and policies aimed at ending violence against women studied at the federal level by a committee of the House of Commons.
Also, violence against women is obviously a national concern. It offends the national sensibility and its incidence is national, sparing no region or locality.
It cuts across boundaries, culture, religious membership, and socio-economic status, and it impacts aboriginal communities, for which the federal government has a special constitutional responsibility, including for the women who live in these communities or who, living outside of these communities, are nonetheless profoundly tied to them.
Nowhere is the intersection of local policing, federal jurisdiction over criminal law, and the national nature of the issue of violence against women cast into higher relief than through the troubling question of our aboriginal missing and murdered women, an issue I will discuss in more detail in a moment.
However, allow me to say that while this motion is welcome, it falls short by the mere fact of limiting the scope of the study the committee would undertake should the motion pass in this House. I understand that the motion has been amended. I am not certain what the actual implications will be of adding the word "policy", but I hope to learn more about that as time goes on.
Liberals have consistently asked for a more comprehensive approach to studying this urgent problem of violence against women and acting to eliminate it. We have consistently demanded a national action plan to combat violence against women, not to mention a national inquiry into missing and murdered aboriginal women.
In the fall of 2013, the Liberal status of women critic and member for Etobicoke North tabled a motion at the status of women committee calling on the committee to study violence against women. The committee has yet to accept this motion, and I am left to wonder if the motion we are debating today, which is more limited in scope but nonetheless desirable, will be used as an attempt to pre-empt a larger study, as requested by my Liberal colleague. I hope not, and I know that the sponsor's intentions are sincere in this regard and that he is approaching this not as a way of pre-empting the Liberal motion but because of his obvious interest and concern about this issue.
In addition, our Liberal critic tabled Motion No. M-470 in the house itself, asking that the government create and implement a national action plan to end violence against women.
For her part, the Liberal member for St. Paul's, the Liberal aboriginal affairs critic, has been working diligently and tirelessly in an attempt to have the government establish a national public inquiry into missing and murdered aboriginal women.
As we know, and I believe it has been mentioned, aboriginal women are three-and-a-half times more likely than non-aboriginal women to be victims of violence.
In 2010, the Native Women's Association of Canada estimated the number of missing and murdered aboriginal women and girls over the last 30 years at 582. The report acknowledges the limitations of record-keeping, as there is no national missing persons database, and police records do not always indicate aboriginal status.
The initiative led by the group Sisters in Spirit, which was de-funded by the government in 2010, found that many victims are targeted simply because they are aboriginal and their attackers assume they will not fight back.
A 2014 report from the RCMP put the number of missing and murdered aboriginal women at 1,181.
Finally, half of all murder cases involving first nations, Métis, or Inuit women and girls remain unsolved, and more than half of the murdered and missing women and girls were under the age of 31.
Despite the motion we are debating today, which is welcome, the government must act more broadly and more effectively to eliminate violence against women in Canada.
Infrastructure June 6th, 2014
Mr. Speaker, the government is reducing its investments in new infrastructure by roughly 90% just to give itself bragging rights during the next election for having balanced the budget. However, it is aggravating the infrastructure deficit.
According to the Conservatives, we do not need new public transit systems, nor do we need to adapt our infrastructure to the devastating effects of climate change.
Why does the government keep putting its partisan interests ahead of the country's interests?
The Environment June 3rd, 2014
Mr. Speaker, the government has recently made a regulatory change that now allows the Minister of the Environment to loosen Fisheries Act prohibitions against polluting water if these clash with weaker provincial prohibitions.
The minister is obviously getting ready to use that power. Otherwise, why make the change? Which chemical pollutants is the minister preparing to give a regulatory free ride to?
Justice for Animals in Service Act (Quanto's Law) June 3rd, 2014
Mr. Speaker, I appreciated the hon. member's speech. He seemed to be saying that animals, especially service dogs, are not mere property. They are loyal friends, if I am not mistaken.
Would the member not support a bill like the bill the Chrétien government brought in that was stuck in the Senate and then was brought in as a private member's bill by the former member for Ajax—Pickering, Mark Holland, to strengthen the rights of animals such that they would not be considered mere property that can be mistreated by their owners?