Francis Scarpaleggia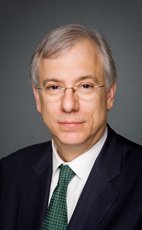 House of Commons photo
Track Francis
Your Say
Elsewhere
Crucial Fact
His

favourite word

is water.
Liberal
MP for Lac-Saint-Louis (Québec)
Won his last election, in 2011, with 34.10% of the vote.
Statements in the House
Walter Pacholka September 22nd, 2014
Mr. Speaker, I rise today to pay respects to a true gentleman, Walter Pacholka, who passed away earlier this summer.
I am grateful and honoured to have known Wally, as he was affectionately known. Wally was an example of what really matters in this life and of the values that should guide us every day: devotion to loved ones, hard work, integrity, respect for others and service to country.
Wally was born and grew up on a small farm in Saskatchewan. He joined the RCAF in 1942 and went overseas, where he met and fell in love with Pamela Moran of the Women's Auxiliary Air Force. After returning to Canada in 1945, Wally continued his air force career and later joined Air Canada as a flight instructor.
I would be unforgivably remiss if failed to mention that Wally was a proud Liberal who served the party in numerous roles over many years. He sold me my first Liberal membership card in what was then called the riding of Lachine—Lac-Saint-Louis.
I ask all members of the House to join me in expressing our heartfelt condolences to Wally's children, grandchildren and great-grandchildren. May we all leave such an indelibly positive mark on this world.
Government Spending September 19th, 2014
Mr. Speaker, the Prime Minister's initial response to the global economic crisis was to tell Canadians that it provided some great buying opportunities.
Then the Conservatives sold off the royal silverware from Rideau Hall for $4,000 and had to buy it back for $100,000. Now we learn that they sold a bulldozer for $5,500 and then were forced to buy it back for $65,000.
Their record clearly shows that they should not be in the business of providing market advice. Will the Conservatives apologize to Canadians for their incompetence?
Questions on the Order Paper September 15th, 2014
With respect to the government's response aimed at ensuring the safety of drug compounds to the under-dosing of chemotherapy drugs, discovered on March 20, 2013 at four Ontario hospitals: (a) what actions have been taken, with (i) drug compounders, (ii) each of the provinces and territories, in order to establish a federal regulatory framework for this sector; (b) what steps remain to be taken to successfully establish a comprehensive federal regulatory regime for drug compounders, similar to that which exists for drug manufacturers; (c) what new rules will be included with regard to purchasing protocols for compounding inputs; (d) will these protocols be equivalent to those for manufacturers; (e) how will compliance with the rules in (c) be monitored and enforced; (f) how does the government monitor and enforce manufacturing and purchasing protocols for drug manufacturers; and (g) how does the government ensure that monitoring and compliance are sufficient to ensure the safety of all Canadians who consume medications?
Questions on the Order Paper September 15th, 2014
With respect to an accidental release in March 2011 of industrial wastewater from a Suncor oil sands project into the Athabasca River: (a) when did the government of Alberta notify the federal government of the spill; (b) was the notification in (a) done pursuant to the Canada-Alberta Environmental Occurrences Notification Agreement; (c) what fines did the federal government impose for this violation of the Fisheries Act; (d) what non-monetary penalties did the federal government impose for this violation of the Fisheries Act; (e) if fines or non-monetary penalties were not imposed, for what reasons were they not imposed; and (f) with regard to the federal government's investigation of the incident, (i) on what date was the investigation opened, (ii) on what date was the investigation closed and (iii) what was the reason for the closing of the investigation?
George Gate September 15th, 2014
Mr. Speaker, this past summer, the world of swimming lost a true giant. It was in Pointe-Claire, Quebec, for over three decades, at what was Canada's first indoor Olympic-sized pool, that George Gate, as head coach and then aquatics director, built the city's swim team into the powerhouse it remains to this day.
It is testimony to his unique gift as a coach and mentor that in addition to his success with swimmers, George built Pointe-Claire's diving program into one of the sport's finest.
George's vision was comprehensive, communitarian, and inclusive. He focused not only on elite athletes, but also promoted the benefits of aquatics for other aspects of life. He was a pioneer in water safety, lessons for novice swimmers and the disabled, and fitness for the elderly and those in rehabilitation.
As a citizen of the world, George was a decorated war veteran who saw action with the British Royal Navy in the north Atlantic, the Pacific, and in the British convoys to Russia.
I ask all members of the House to join me in expressing our heartfelt condolences to George's daughters, Brenda and Diane, and sons, Bill and Richard.
Health June 17th, 2014
Mr. Speaker, we learned at health committee last week, during its study of the unsafe drugs act, that 28% of hospitals in Canada reprocess medical instruments and devices meant to be used only once. We also learned that the federal government is completely absent from regulating the reprocessing of single-use instruments and devices, unlike in the U.S. where the FDA is front and centre.
The government regulates the medical devices industry. Why is it not exercising its right to regulate the reprocessing of used medical instruments and devices?
The Environment June 17th, 2014
Mr. Speaker, a study of stormwater management strategies in three U.S. cities with high rainfall revealed that it is between 7.5 to 200 times cheaper to invest in watershed improvements than building more catch basins, storm sewers, and engineered waterfalls.
Will ecosystem restoration and climate change adaptation projects be eligible under the new building Canada fund? Given the relatively small amounts the government has put aside for new infrastructure projects in the next few years, would these kinds of low-tech investments in climate change mitigation not make sense?
I should mention that the City of Beaconsfield in my riding of Lac-Saint-Louis recognizes the value of ecosystem restoration for protecting water courses. This past May, Mayor Georges Bourelle, on behalf of the Beaconsfield council, called on the Quebec government to legislate wetlands protection in the province in recognition of the fact that, "Wetlands are well known for their critical role in water purification, their capacity to absorb flood water, and the natural habitat they provide for several threatened species".
The Environment June 17th, 2014
Mr. Speaker, climate change denial is deeply embedded in the Conservative government's DNA. This explains the government's inertia on the issue at a time when our major trading partner, the United States, is signalling its intent to seriously address climate change. But I will not discuss GHG emissions this evening. I will not be talking about the causes of climate change and the need to do our part to address them. Rather, I will be talking about the impacts of climate change and the urgent need to mitigate or adapt to those impacts by upgrading our municipal infrastructure.
Climate change's bottom line is its devastating impact on water. It is becoming increasingly obvious to anyone who follows the news headlines that climate change is wreaking havoc, through more frequent and intense floods and droughts, on communities, the economy, and the environment. Our municipal storm sewer systems are not necessarily equipped to absorb the torrential rains we are experiencing on a more and more frequent basis. They were not built to receive such large quantities of water over such short periods of time.
Many of our older storm sewer systems are not separate from sanitary sewer systems. Both systems are combined. This means that when too much rainwater enters the system, it can cause raw sewage to overflow into nearby bodies of water or into home basements. The cost of such flooding can be enormous. For example, one three-hour rainfall event in August 2005 in Toronto produced over 160 millimetres of rainwater and led to 13,000 flooded basements, representing $500 million in damages. In fact, storm sewer runoff is the number one cause of urban water pollution. There is a clear need to invest in new dedicated storm sewer systems and to create catchment basins to capture overflow during heavy rainstorms that would otherwise spill into waterways.
We know, however, from the last Conservative budget that the federal government in the next three years will not be spending enough on municipal infrastructure renewal and expansion so that it can register a balanced budget in time for the next federal election. According to the 2014 budget, the federal government will spend, on average, only about $300 million per year on new infrastructure projects across Canada. How can the government properly help upgrade storm sewer systems and other municipal infrastructure, including other water infrastructure, on such a budget?
Pointe-Claire Canoe Club June 12th, 2014
Mr. Speaker, this past weekend I had the pleasure of attending the 25th anniversary celebrations of the Pointe-Claire Canoe Club.
The club was founded by Jean Fournel, along with Bill Cordner, Gaetan Desmarais, Maurice Lamoureux, and Tom Dienstmann. Jean himself competed as a kayaker at the 1976 Montreal summer games.
Before his premature death in 1997, Jean trained many young athletes, including his daughter, Émilie, who competed as a kayaker in the 2008 and 2012 Olympic Games, and his son, Hugues, who also competed as a kayaker in the London games.
Kayaking is a family passion. Jean's wife, Guylaine St-Georges, was also a member of the Canadian national kayak team and participated in the Pan American Games.
The Pointe-Claire Canoe Club is home to Canadian sprint canoer Thomas Hall, who won bronze in Beijing in 2008, and to champion paracanoer Christine Gauthier.
I ask all members of the House to join me in congratulating the Pointe-Claire Canoe Club on this milestone anniversary.
Main Estimates, 2014-15 June 10th, 2014
Mr. Speaker, I have been following this wonderful debate, and it is a very stimulating conversation. It brings a couple of thoughts to mind.
One understands that Canadians are not satisfied with the Senate as it is today, but we have to deal with what we have, what we are facing, and what exists within the machinery of government. We know that the Senate has the capacity to hold hearings on bills and make amendments to bills. That will not change. That cannot change without a constitutional conference and a constitutional amendment. If it is to fulfill the role of sober second thought, one has to assume that the Senate has to have research resources at its disposal so that it can come to proper conclusions about amendments the senators want to make to bills and so on. If the research budget of the Senate is cut, how would it be possible for senators to make the most informed decisions vis-à-vis legislation?