Francis Scarpaleggia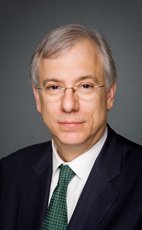 House of Commons photo
Track Francis
Your Say
Elsewhere
Crucial Fact
Liberal
MP for Lac-Saint-Louis (Québec)
Won his last election, in 2011, with 34.10% of the vote.
Statements in the House
Nancy Charest March 6th, 2014
Mr. Speaker, it was with great sadness that we learned of the sudden death of Nancy Charest.
A lawyer, tax expert and member of the National Assembly from 2003 to 2007, then the federal Liberal candidate in Haute-Gaspésie—La Mitis—Matane—Matapédia, Nancy was an intelligent, exceptional, energetic and congenial woman with boundless love and pride for her region.
In 2010, I had the pleasure of meeting Nancy during a visit to Mont-Joli to talk about water issues.
We spent the day meeting her constituents and then finished off with a visit to the Maurice Lamontagne Institute research centre. I was immediately struck by her curiosity about the research conducted at the centre.
Nancy always wanted to learn more in order to help her region and promote its interests in Quebec City and Ottawa.
Through her passion and her dedication to the public interest, Nancy Charest was an ambassador unlike any other for the Lower St. Lawrence.
Employment March 4th, 2014
Mr. Speaker, just before the crisis, the employment rate was 64%. It is now 62% and has been for at least two years.
What is more, Statistics Canada has confirmed that the supplementary unemployment rate, which includes discouraged searchers and involuntary part-time workers, is over 10%.
With this sort of results, how can the Prime Minister describe his finance minister as the best in the entire world, particularly since the finance minister seems to share the Prime Minister's vision less and less?
Employment February 28th, 2014
Mr. Speaker, the official unemployment rate does not tell the whole story about the economy. In that way it is a bit like the government.
Statistics Canada's supplementary unemployment rate that adds in discouraged workers and involuntary part-timers was over 10% in January. This rate is known as the underutilization rate.
Why has the Conservative government allowed our great nation to perform so far below its potential?
Health February 27th, 2014
Mr. Speaker, I thank the parliamentary secretary for the information she has provided on this issue.
I would say that hospitals would welcome the peace of mind that standardized federal regulatory oversight of compounders would bring when it comes to purchasing large quantities of drug preparations for patients in hospitals. This kind of national regulatory oversight would also bring economic benefits; specifically, compounders would be able to demonstrate to potential buyers that their processes and products respect the most stringent national regulatory standards associated with drug manufacturing. In addition, they would be able to operate more efficiently inside the internal Canadian marketplace, as they would be able to avoid having to deal with a costly patchwork of different provincial regulations.
Health February 27th, 2014
Mr. Speaker, there is a dangerous grey area in the regulation of medical drugs in Canada, namely with respect to drug compounds prepared by mixing together two or more ingredients, of which at least one is a drug, to create a final product in an appropriate form or dosing for administration in a patient-health care professional relationship, typically in a hospital.
The emergence of this new form of drug delivery—through pre-filled syringes and bags, for example—has become problematic because companies in this sector fall between the definition of a drug manufacturer and that of a pharmacy. The latter is regulated by the provinces and the former by the federal government.
The absence of sufficient and appropriate regulatory oversight of drug compounders has led to mistakes and human tragedy both in Canada and the U.S. In Canada, the Marchese fiasco resulted in patients receiving diluted doses of a chemotherapy drug. In the U.S., in late 2012, there was an outbreak of viral meningitis associated with a compounded steroid injectable, known as MPA, which was contaminated when it was administered—64 people died and 750 others became sick.
The U.S. compounding industry was operating in the same kind of balkanized regulatory environment as drug compounders in Canada today. The tragedy prompted the U.S. to adopt the Drug Quality and Security Act. Under the act, compounders register as outsourcing facilities, which brings the same type of regulatory oversight by the FDA as is reserved for drug manufacturers, with the same standards of compliance, risk-based inspections, record retention, and adverse event reporting.
The question is this. Why does the federal government in Canada not step in and deploy its expertise in the regulation of drug manufacturers to drug compounders? It would seem a logical extension of federal authority and a wise application of existing federal know-how, all in the interests of the general health welfare of Canadians from coast to coast to coast, who as citizens of this great country, deserve to benefit from common standards of health protection.
Why do the Conservatives fail to show initiative? Are they afraid of the costs? Is it because doing so would require discussion with provincial health ministers, who are not pleased with Ottawa's growing neglect of co-operative federalism in health care?
Support for Volunteer Firefighters Act February 25th, 2014
Mr. Speaker, I would like to start by saluting those who have served as volunteer firefighters over the years in my community, the West Island of Montreal. They are sterling individuals. My constituents and I take our hats off to them.
In particular, I would like to mention two individuals, Peter Neville and Wayne Belvedere, who are residents of the town of Baie d'Urfé. Peter and Wayne are pillars of the community. It is hard to imagine what West Island community life would look like without them and the volunteer contributions they have made over the decades, contributions far too numerous to count.
Peter Neville and Wayne Belvedere are well-known and respected for their generosity of spirit. Both have worked side-by-side as volunteer firefighters, and also in support of various community causes and initiatives. I believe that if we looked into the matter we would discover that volunteer firefighters are more than just firefighters; they are the underpinnings of our communities in so many different ways. Their involvement is not limited to responding to fires. Their presence and influence radiate all through the community, through numerous channels and volunteer activities.
Both Peter Neville and Wayne Belvedere are loyal, long-time Rotarians. Their community engagement in the service of others knows no limits. They are models of civic participation and both were well-deserved recipients of the Queen's Diamond Jubilee Medal last year. They made their home town of Baie d'Urfé stronger, as well as the West Island as a whole, through their involvement in charities and grassroots initiatives, including the Baie d'Urfé Volunteer Fire Department.
Sadly, we no longer have volunteer firefighters in the West Island of Montreal. Allow me to take a moment to explain why that is the case. It is not because the volunteer spirit has fled the West Island. Rather, the reason is structural and relates to a reorganization of a municipal government on the Island of Montreal that took place almost 15 years ago, and since then as well.
Around the year 2000, the Government of Quebec thought it would be a good idea to take all of the municipalities on the Island of Montreal, including the City of Montreal and numerous independent municipalities, and merge them into a concept known as "One island, One city". This created quite a wave of protests in my riding of Lac-Saint-Louis in the region of the island of Montreal known as the West Island. All these cities and towns were merged into the City of Montreal and their firefighting services became part of the City of Montreal firefighting service.
A couple of years later there was a movement to de-merge. It was called "de-merging", a term I know we do not hear often. However, there was a movement to de-merge these formerly independent municipalities from the new City of Montreal, and they regained their independent status. They did get some of their powers back, such as their municipal councils and mayors. Unfortunately, as a result of the negotiations that took place involving the City of Montreal, the Government of Quebec, and these newly independent municipalities, they did not get their firefighting services back. Those remained under the jurisdiction of the City of Montreal, which does not allow volunteer firefighters. All firefighting is now within the purview of professional firefighting services.
Here we are talking about a bill that is problematic for a number of reasons.
Before we get to that, I would like mention that we on the Liberal side of the House do not share the government's anti-labour perspective. We certainly value the role of organized labour. On the other hand, we do not support everything organized labour would do on any given day. For us it is not a matter of faith, as it is for the NDP, to support every demand of organized labour, but we support organized labour, and we understand its role and its importance.
We believe that organized labour should be consulted before changes are made to the Labour Code. In fact, we found that organized labour, or firefighters associations, have not been consulted about the bill. We find this a violation of a principle we hold quite dear, the idea that we should consult widely before making changes to the Labour Code, and second, that the Labour Code should not be changed through private members' bills.
In this regard, we rest our view on the opinions of members of organized labour. I will quote Mr. Hassan Yussuff, who is the secretary-treasurer of the Canadian Labour Congress. He said when he appeared before the human resources committee during the study of another private member's bill:
Amendments should not be made through private members' bills. They should be made with concerted, pre-legislative consultation that engages employers, unions, and government.
We have a representative of the Canadian Labour Congress, a representative of the union movement in Canada, suggesting that this is not the route to take and that consultation is primordial.
Let me also quote from Mr. John Farrell, the executive director of the main employer group representing federally regulated employers, who also appeared before the human resources committee during the study of another private member's bill, Bill C-525:
This critical consultation process is completely bypassed when changes to the labour relations regime are proposed through the mechanism of one-off private members' bills. It provides no meaningful way for pre-legislative consultation to take place in an open and transparent manner, and it seeks changes without the required engagement of practitioners, recognized third-party neutrals, and the resources of government agencies charged with the responsibility to implement, adjudicate, and monitor the industrial relations system in the federal jurisdiction.
Last I quote a member of the NDP, a member of this House, the member for Hamilton East—Stoney Creek, who said, on January 28, 2014:
I believe it is irresponsible on the part of the Conservative government to allow a private member's bill to amend Canada's labour relations legislation. If there were any case at all for changes to our labour relations legislation, then there must be consultations with all the stakeholders, and a full study before proceeding to draft any such bill. It should absolutely be done by a government bill, not a private member's bill.
There was not a lot of support among those who are involved in management-labour relations for taking this route. I firmly believe, as a private member, that consultation is a key principle. Consultation in labour relations and in changing the Labour Code is a kind of sacrosanct principle that should be respected. Unfortunately, the bill does not respect that principle.
I am not aware of any case where a federal government employer, in other words, a department or agency of the government, has said to a volunteer firefighter, "I am sorry. You cannot go and put out that fire. We need you at the office". I do not know of any cases. Maybe we would have known of some cases if proper consultations had taken place.
The Budget February 25th, 2014
Mr. Speaker, I noticed that the hon. member mentioned the Statistics Canada report that came out today.
I would suggest the changes we are seeing are not due to policies of the Conservative government but to demographic factors. For example, people's net worth was seen to change with where they were in their life cycle. People between 55 and 64 had almost three times the median net worth.
Among the provinces, net worth was highest in B.C., which reflects housing prices. If we look at the economy in B.C., the unemployment rate is not that low. The economy is not doing that much better than elsewhere. I would suggest the rising housing prices might have to do with population growth.
Is the member taking credit for policies that really have not impacted on net worth?
The Budget February 25th, 2014
Mr. Speaker, indeed, the government needs to do more to help seniors. I mentioned in my speech one concrete measure the government could have taken, lowering or eliminating or deferring minimum withdrawals from RRIFs.
In terms of youth, if the government used its power and its jurisdictional right to help post-education in this country, that could delay what many see as inevitable increases in tuition fees, as provincial governments are forced to deal with their deficits. The government could have been more creative in these areas.
In terms of fees, the government seemed to be trumpeting that it would do something about credit card fees, but in my opinion, and I believe this is an opinion shared by many analysts, the government has not been specific about what it will do.
The Budget February 25th, 2014
Mr. Speaker, the report that came out, which I read about, did mention that net worth has gone up. In many cases, and I would think in the majority of cases probably, this is because of rising house prices. The report did mention that this was happening very much in British Columbia, where we know that the housing market is very hot.
Now, there is one point I would like to make here. It is one thing to have our net worth go up. However, if we are not cashing out our net worth, we will still have to borrow to buy the groceries and to pay for other current expenditures, and as we do, we are of course accumulating interest, which will eat into our net worth.
Yes, the value of people's homes has been going up, often because of population growth, which as I mentioned at the beginning of my speech is not the result of any government policy. There are many factors at play. I do not think the government can take credit for many of the trends that we are seeing in terms of asset growth.
The Budget February 25th, 2014
Mr. Speaker, I know why the budget was introduced during the Olympics. It was so that Canadians might not notice that the Conservatives are not making a real effort on their behalf, on behalf of their future and that of their children. This is certainly not an Olympian budget. It does not strive for excellence. No thought, skill, or creativity went into this budget. There is not much to look at here.
One thing is for sure. The minister is no Alex Bilodeau of finance ministers. The budget does not inspire. It does not give hope to our youth, seniors, those looking at retirement on the horizon, or unemployed middle class Canadians. It is not a budget aimed at shoring up Canada's middle class. It is a furtive budget that seeks to slip by unnoticed, lest Canadians see that the emperor has no clothes, that the government has no ideas.
These past few years, members on the other side of the House have engaged in incessant self-promotion, spinning their economic record with a view to gilding the economic reality over which the current Conservative government has presided. We need only look at the performance of some key economic variables since the Conservatives took power to understand that things are not the way the government describes them.
I would first like to bring attention to something known as the natural economic growth rate, which is that portion of the economic growth rate driven by population growth. As weak as the growth of the Canadian economy has been over the past few years, it can be linked in no small measure to an increase in the population of the country that has driven both aggregate demand and employment.
A Statistics Canada report released in the fall of 2012 showed that Canada had the fastest population growth in the G8, owing to immigration. Canada has sustained the highest immigration levels in the world as a percentage of its population. This is important to note. The Conservative government cannot take credit for Canada's population growth.
If we look at key economic variables, we see that the situation is not as rosy as the Conservatives say over and over again. While population growth, and not the Conservative government, has been driving economic growth in Canada, the population has been expanding faster than the rate of job growth. The national unemployment rate in January 2006 was 6.6%. In December 2013, there were 236,200 more unemployed Canadians than in January 2006 and the unemployment rate stood at 7.2%. It is true that there were job gains in January versus December 2013, but these gains included 28,000 people who became self-employed. What is more, these January gains followed job losses in full-time work in December. Moreover, the youth unemployment rate in January 2006 was 12.2%. In December 2013 it was 14%.
All in all, Canada ranked 20th among 34 OECD nations in employment creation for the 2007-2012 period. How the government gets away with saying that it is "first in the OECD" over and over again is beyond me.
Although 7.2% may seem like a hopeful rate in the current context, as the rate was as high as 8.7% in mid-2009, we have to take into account the discouraged job seeker who has given up looking because the labour market is so bleak. This dampens the unemployment rate, which reflects only those actively seeking employment. If one looks at the reduction in the unemployment rate from 2009, the situation looks promising, but that reduction is cold comfort since 80% of it occurred because job prospects were so poor that many Canadians gave up looking for work.
Interestingly, Statistics Canada does quantify the discouraged job seeker effect and publishes a supplementary measure of unemployment that includes discouraged workers and those who are working part time while really wanting full-time work. This unemployment rate, which is referred to as the underutilization rate, sits at over 10%.
Another measure of the labour market situation in Canada is the long-term unemployment rate. Before 2008, 12% of Canadians had been looking for work for six months or more, and 4% for more than a year. Today, about 20% of the unemployed have been without work for more than six months, and 7% for more than one year.
As McGill economics professor Christopher Ragan has said:
A better indication of the economy's job creation performance is the path of the employment-to-population ratio--and by this measure, our economic recovery is only mediocre.

Just before the crisis, total employment was 63.7% of the population. It fell sharply during the recession...and then struggled to recover even to 62%, where it has flat-lined for more than two years
If our performance in terms of unemployment is not very encouraging, the debt situation facing Canadians individually and collectively is no more so. In 2005, for every dollar of disposable income Canadians earned, they owed $1.30. In 2013, it was $1.64. On a collective basis, the government has added $160 billion to the national debt. One-fifth of the federal debt has been accumulated since 2006, the year the Conservatives became the government.
Still other economic indicators show that over the course of almost a decade the Conservative government failed to lay the groundwork for robust future prosperity. There was a 1.9% drop in productivity in the Canadian economy from 2006 to September 2013. Productivity, of course, is a function of investment in equipment, and also of the rate of innovation. Are we creating and producing the innovative products the world wants?
Another indicator, our chronic merchandise trade deficit, is likely linked at least in part to this poor productivity trend. We have had two years of trade deficits, which have been widening in the past few months, exceeding forecasters' predictions.
Finally, the stock market is often a reflection of generalized optimism or lack thereof about future economic prospects. From 2006 to 2013, the Dow Jones industrial average rose by 55.1%, while the TSX composite index rose by only 16.1%.
What is the government doing to generate growth? In this standstill political budget, it is not much. Moreover, the government's previous strategies and actions have not been enough to produce the growth rates that a country with so many resources, such great human capital, such talent, and such promise should be able to reach.
There are many measures the government could have taken to help middle-class Canadians improve their future standard of living. It could have raised RRSP contribution limits, it could have raised the contribution limits for tax-free savings accounts, and it could have also helped seniors by eliminating the minimum withdrawals required from RRIFs, registered retirement income funds. The markets have not been good, including the TSX composite index I referred to, meaning that the value of these RRIF portfolios has been weak, declining or not rising by very much. Indeed, some seniors have come to me to say that they do not want to withdraw from their RRIFs right now because they want to wait for the value of their RRIF portfolios to rise, but the government is forcing them to withdraw a minimum amount, which is compromising the future value of their assets.
It would have been good if the government had shown some imagination on issues such as this and taken some concrete steps to make the economic situation better for seniors and other Canadians. It did not, however, take the opportunity to do so in the budget, and that is a shame.