Geoff Regan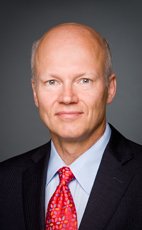 House of Commons photo
Track Geoff
Your Say
Elsewhere
Crucial Fact
Liberal
MP for Halifax West (Nova Scotia)
Won his last election, in 2011, with 35.90% of the vote.
Statements in the House
Questions on the Order Paper March 7th, 2014
With regard to spending under the Scientific Research and Experimental Development program for the years 2009, 2010, 2011 and 2012: (a) how much funding was granted in each province and territory; (b) how much funding in each province and territory went to small businesses; (c) how much funding in each province and territory went to big businesses; (d) how much funding in each province and territory went to an individual; (e) how much funding in each province and territory was for basic scientific research; (f) how much funding in each province and territory was for applied research; and (g) how much funding in each province and territory was awarded for other research?
Questions on the Order Paper March 6th, 2014
With regard to the Champlain Bridge in Montreal, Quebec: (a) how much is this replacement bridge estimated to cost; and (b) what is the estimated toll charge for this replacement bridge?
Halifax West Volunteer March 3rd, 2014
Mr. Speaker, I would like to congratulate Michael Covert, a constituent who has been recognized by the Queen Elizabeth II Health Sciences Centre Foundation for his generosity. Mr. Covert has made donations to the QEII Foundation in honour of 422 friends, colleagues, and loved ones.
Like countless others, I admire his dedication to volunteerism and philanthropy. He supports a number of non-profit organizations in my riding of Halifax West. Mr. Covert sits on the board of Bridgeway Academy and supports students with learning disabilities through his Mary Jane Covert Bursary. He also sits on the board of Callow Wheelchair Bus, a non-profit that assists veterans and people with disabilities.
I ask the House to join me in congratulating Michael Covert on this well-deserved honour.
Finance February 28th, 2014
Mr. Speaker, the Liberal Party cut taxes and had eight consecutive surplus budgets.
Income splitting was the Conservatives' signature tax policy in the last election, but it was not even mentioned in the Speech from the Throne, the blueprint for this session.
The Prime Minister and his Minister of Finance were clearly on the same page last October. They must have agreed, to paraphrase the Minister of Finance, that income splitting was not that beneficial to society.
What convinced the Prime Minister to flip-flop yet again and throw his Minister of Finance under the bus?
The Budget February 25th, 2014
Mr. Speaker, if the hon. minister were to bring in a separate bill to reinstate the eco-energy retrofit program for homes, I am sure he would find support for it from all sides of the House.
In fact, it is quite specious of him, and I am disappointed in him as a relatively new member of this place, to take the attitude that so many of his colleagues on that side have taken, saying, "Yes, we had a 400-page budget bill with all sorts of things in it, but because you didn't vote for it with all those nasty things in it, we're going to claim you voted against eco-energy".
That is irresponsible. It is not reasonable. I do not know why he would take that approach.
He talks about reckless spending. People in my riding tell me that they are concerned about the cost of home heating. They see it rising all the time. They are very concerned about the cost of gasoline. There are so many costs they face in their daily lives that they are not getting help with from the government. However, the government is responsible for reckless spending. It increased spending at a rate of three times the rate of inflation in its first three years and put this country in deficit before the recession began. I can show him the records on that.
Canada Post February 25th, 2014
Mr. Speaker, last week Canada Post announced that some of my constituents would be the first to lose home mail delivery under the five-point action plan.
I have already heard from seniors and people with disabilities who say they will no longer be able to access their mail.
Mr. Holloway, who lives in Bedford and has a disability, says it will be very difficult to get to a community mail box. He relies on Canada Post to pay his bills and access government services.
Mrs. Blackwell, a senior who lives on a street with no sidewalks, says it will be dangerous for her to walk to get her mail, especially in winter.
Mr. Brown lives on a busy highway and is worried about where Canada Post would put a community mail box that would be safe to access.
Canada Post should suspend its misguided plans, conduct real consultation with Canadians, and ensure everyone continues to have reliable postal service.
Petitions February 12th, 2014
Mr. Speaker, I rise to present a petition on behalf of federal retirees who are very concerned about the government's plans to effectively double their health insurance costs. They note that the current cost-sharing formula was part of the contract negotiated by the Government of Canada, the National Joint Council, and the National Association of Federal Retirees. They call on the Government of Canada to honour the contract and continue the existing cost-sharing formula for the Public Service Health Care Plan.
Veterans Affairs February 10th, 2014
Mr. Speaker, Halifax's Phillip Wood is a 92-year-old veteran of World War II and the Korean conflict. In a recent letter to the editor, he called the decision to close the veterans offices "one more unfeeling and ruthless action".
Like many others, Mr. Wood believes the government is cutting critical services so it can offer goodies in time for the next election. When the government tables the budget tomorrow, will it listen to Mr. Wood, reopen those offices, and start treating our veterans with respect?
Combating Counterfeit Products Act January 31st, 2014
Mr. Speaker, I thank my hon. colleague for his question.
These improvements are necessary, but we could do more. We must improve the bill and, as he said, also provide the resources our officers need under this legislation to protect our country from counterfeiting.