Geoff Regan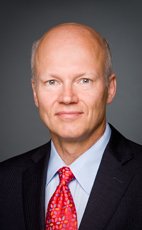 House of Commons photo
Track Geoff
Your Say
Elsewhere
Crucial Fact
Liberal
MP for Halifax West (Nova Scotia)
Won his last election, in 2011, with 35.90% of the vote.
Statements in the House
Questions Passed as Orders for Returns May 9th, 2013
With respect to offences related to money and other assets held offshore, for the period from April 1, 2006, to March 31, 2012: (a) how many convictions were there during this period; (b) what are the details of each conviction in (a) including (i) the name of the individual(s) convicted, (ii) the name and type (i.e. civil or criminal) of offense, (iii) the amount of money or the type of asset and the value of the asset involved, (iv) the location of the money or asset involved, (v) the possible range of penalties/sentences upon conviction, (vi) the actual penalty and/or sentence received, (vii) whether the conviction was achieved through sentencing, plea bargain, settlement, or another means, (viii) the amount of time that passed between the commencement of an audit, investigation, or some other form of compliance action in respect of the offence and the date of conviction; (c) how many offences related to money and other assets held offshore were considered or referred for civil prosecution during this period but never pursued; (d) how many offences related to money and other assets held offshore were considered or referred for criminal prosecution during this period but never pursued; (e) how many offences related to money and other assets held offshore were prosecuted civilly during this period but were thrown out of court or lost in court; and (f) how many offences related to money and other assets held offshore were prosecuted criminally during this period but were thrown out of court or lost in court?
Anaphylaxis May 8th, 2013
My hon. colleague from Dartmouth—Cole Harbour has just promised to treat me much better now that he knows that I have this allergy to lobster. I look forward to that. I appreciate it. I cannot complain too much so far.
One can imagine that during the two years that I was minister of fisheries and oceans it was particularly frustrating to not be able to enjoy lobster. I remember in particular visiting Labrador and having a meeting with the Labrador shrimp co-operative, which invited us to stay for a lovely dinner. They brought out a plate of lobster and shrimp. At that point I had to explain to the guys from the lobster-shrimp co-operative who fished them that I could not enjoy these delicacies of the sea because of my allergy.
Although anaphylaxis can also be caused by insect bites, by some kinds of medicine or by a number of causes, food is the main one. One's throat can close up. There are other kinds of reactions, but it can be deadly.
I can recall very distinctly my experience on New Year's Eve 1997 when I was having dinner with some friends in Kentville, Nova Scotia. They happened to have a dog and a cat and I am allergic to dogs and cats. They do not cause anaphylaxis but of course what did we have for supper? We had lobster. At that point I had not come to the conclusion that my allergy to lobster was real or severe even though when I was about 17 the doctor pricked my arm with various needles to test for various allergens. The doctor told me that I was allergic to shellfish. I thought perhaps it was a mistake because I had eaten lobster at various times and did not think the result was that bad. The thing about crustaceans and other kinds of food is that each time the exposure is repeated, it can get worse, and the chance of an anaphylactic reaction becomes greater.
That is why I think this motion is important. That is why it is important for people to have access to information about what is in the food they are eating. It is particularly important to me when I am buying something at the grocery store, to know that it contains one of the things that can cause this kind of reaction.
Many of us are familiar with peanut allergies and how severe they can be. There has been tremendous success in labelling products that contain peanuts, so that people with those allergies can avoid them. My son's best friend has a serious peanut allergy. That has been an issue for a while. Both my son and his friend have been involved in Scouts and now Adventurers. When we go on excursions we make sure that we avoid anything with peanuts for those trips because we know this can be a life-and-death matter.
The government could produce stricter regulations about food labelling to make sure that people who have allergies that can be anaphylactic have access to the information about what is in the food.
I would like to speak about how to avoid anaphylactic allergic reactions. The only way is to completely avoid the food that causes the reaction. That means knowing what is in what you eat. When I go to a reception or an event where appetizers are being served, I often ask if they contain crab. It is easy to see if they contain shrimp or lobster, even though shrimp are more difficult to spot. We cannot necessarily see everything, like peanuts. Milk can also be an allergenic food for a lot of people. We need to read food labels carefully.
It is important for families to take precautions when preparing food. People have to wash their hands properly and use proper cleaning methods.
These are all important ways to avoid a potentially fatal anaphylactic reaction.
It is not true that individuals always will die of an anaphylactic reaction. On the evening that I spoke of, New Year's Eve 1997, as we were sitting in the living room having a nice conversation after the meal, I started to close up, and it seemed for about five minutes that I could barely breathe. I did not believe I was going to die, but then again I did not know anything about anaphylaxis at that point. I did not realize it was an anaphylactic reaction, so I did not realize the risk that I was at. I did not know how important it was for someone who has an allergy to foods such as crustaceans, for example, to have an EpiPen.
It is important to have EpiPens. For instance, people who work, as I do, in two places—Nova Scotia and Ottawa—really ought to have one within 20 minutes of wherever they are, and in both places. That reminds me: I have to visit the doctor, not only to update the one I have at home, which is several years old, but also to get one for Ottawa as well. It would be a good idea. These are important precautions for anyone who has these kinds of allergies.
I am sure my hon. colleague from Niagara West—Glanbrook is aware of this and that this is one of the reasons he has brought forward this motion.
What does an EpiPen contain? Why is it that it works? In fact, it either contains epinephrine, which is why it is called an EpiPen, or it contains adrenalin. Both of those will prevent the kind of reaction to this allergen that can cause people to totally constrict and die.
One of the other things the Government of Canada ought to do to help people with this condition is raise awareness about it. As I said, when I had that reaction in 1997, I had no idea about anaphylaxis. It is important that people become more aware of it, not only people who might have it but others who might feed them. Parents who have children ought to understand what this is about so that they can recognize when it is happening and know what to do about it, although perhaps it might be a mild reaction at first.
I think it was 10 years ago that I finally stopped eating lobster when I realized it was the lobster that was having this effect. It was not necessarily immediate, but something of a delayed reaction. I remember having three lobsters one Christmas Eve; for the next two days I was sniffling and sneezing. I made the connection. A month later, I tried just one lobster and had exactly the same reaction for the following two days. I had a runny nose and I felt miserable.
It is important to raise awareness about these things, educate the public about what is involved and ensure that product labels are easy to read and understand. It would also be valuable to have an approach coordinated between the federal and provincial governments across jurisdictions to ensure public health and safety, to raise awareness and to support research to identify root causes and cures for severe allergies.
I want to again thank my hon. colleague from Niagara West—Glanbrook for raising what is, from my perspective, obviously a very important issue.
Anaphylaxis May 8th, 2013
My colleague from Dartmouth—Cole Harbour says that is not fair and I could not agree more. I love all crustaceans. I love lobster, crab and shrimp, but especially lobster. To not be able to eat it is terrible—
Anaphylaxis May 8th, 2013
Mr. Speaker, first, I thank my colleague from Niagara West—Glanbrook for bringing forward this motion. I had the pleasure of serving with the member a few years back on, I believe, the human resources and skills development committee of the House of Commons. While we were on opposite sides of the floor, we certainly developed a very good rapport. I enjoyed working with him and I indeed appreciate this motion today.
In fact, my hon. colleague from Vancouver Centre, who sits next to me, asked me if I was interested in this. She knew that I have allergies and that one of my allergies was to crustaceans, sadly.
I do not know if the House can imagine—
Economic Action Plan 2013 Act, No. 1 May 6th, 2013
Mr. Speaker, I appreciated my colleague's speech. I would like to know what he thinks the government should have included in the budget to increase job creation in his riding. What would he do to better promote job creation?
Telecommunications May 6th, 2013
Mr. Speaker, the Minister of Industry falsely claimed that a Statistics Canada report shows Canadians are no longer paying some of the highest cell phone fees in the world. He later admitted this report was commissioned by his own department and done by a company whose client list includes Bell and Telus. It is obvious the minister has no idea how upset Canadians are about sky-high cell phone bills. Why does he not get out of his bubble and actually talk to Canadians, or is he afraid he might lose his delusions?
Telecommunications May 2nd, 2013
Mr. Speaker, with Wind Mobile up for sale and Shaw selling its spectrum to Rogers, we are going to see less competition in the cell phone sector.
The Minister of Industry's only response is to beg for more foreign investment. That is not going to happen under the rules he created last fall. He had a chance to increase competition and expand rural coverage through this fall's spectrum auction, but he failed to do so.
Why should middle-class Canadians have to pay higher cellphone bills because of his incompetence?
Petitions May 1st, 2013
Mr. Speaker, I rise to present a petition on behalf of residents of Nova Scotia who call upon Parliament to impose a moratorium on the release of genetically modified alfalfa, in order to allow proper review of the impact upon farmers in Canada.
Strengthening Military Justice in the Defence of Canada Act April 29th, 2013
Mr. Speaker, I appreciate the question from my hon. colleague for Malpeque. Of course, he has some experience in relation not only to the RCMP but also in relation to the justice system. As a former Solicitor General of Canada, he dealt with issues like this.
However, I can assure members that he would not have been interfering and trying to tell the RCMP how to conduct an investigation, which is the kind of thing we are talking about here in relation to the Vice Chief of the Defence Staff, who, under these rules, would be able to call a halt to a session like that. Like my hon. colleague, I am concerned about this idea.
We know that members of Parliament cannot talk directly to members of the RCMP to seek information on what is happening in their area and get information that they need to do their jobs. We know how little the Conservative government enjoys the idea of allowing members of Parliament to have access to information about what is happening in government. We know the problems that the Parliamentary Budget Officer has had in extracting budgetary information from the government, to the point that just the other day the Prime Minister had the gall to suggest that the PBO was being partisan by asking for information on behalf of members of Parliament generally. That is outrageous and inappropriate.
Strengthening Military Justice in the Defence of Canada Act April 29th, 2013
Mr. Speaker, I thank my hon. friend for the question, but I have the feeling that he did not listen to my speech.
For instance, I talked about the fact that there ought to be a record kept. People ought to have access to a record of the trial in which they are convicted. That is one obvious change. As well, there ought to be an appeal.
Those are two pretty basic things. To suggest that I was not calling for any particular changes and did not put any forward for consideration and discussion by this House does not make any sense. I thought he was listening to what I had to say, but apparently I was mistaken.
I do not think he was listening either to the previous speaker, my hon. colleague for Winnipeg North, who quoted some of the judges and other experts who have expressed grave concern about provisions in the bill and the ways in which they do not comply with fundamental justice.
I hope my hon. colleague will listen to other speeches from members on this side of the House, because I think he would benefit from doing so.