Geoff Regan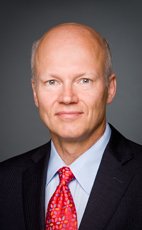 House of Commons photo
Track Geoff
Your Say
Elsewhere
Crucial Fact
His

favourite word

is offshore.
Liberal
MP for Halifax West (Nova Scotia)
Won his last election, in 2011, with 35.90% of the vote.
Statements in the House
Figure Skating February 18th, 2015
Mr. Speaker, I rise today to salute an outstanding young athlete from Hammonds Plains, Nova Scotia. Olivia Rybicka-Oliver is a provincial figure skating champion, but she is also becoming recognized for her commitment to others.
On January 19, this amazing 11-year-old broke the world record for fastest spinner on ice skates with a speed of 342 rpm. Olivia used this challenge to raise money for Coalition for Kids International. That means a hundred terminally ill children in Poland will have a wish come true.
She is also helping local youth in the leave out violence organization, or LOVE, in Halifax.
I know my colleagues will want to join me in congratulating Olivia for her remarkable achievements.
Official Languages February 17th, 2015
Mr. Speaker, despite the superhuman efforts made by the Acadian community of Nova Scotia, it is no longer able to do more with less. It has reached a tipping point.
Why is the Minister of Canadian Heritage and Official Languages abandoning this community? The minister herself has acknowledged that the Acadian federation has done an exemplary job managing its resources. Can the minister at least commit to finding additional funding to better support Nova Scotia's Acadian community?
Infrastructure February 6th, 2015
Mr. Speaker, communities across Atlantic Canada have urgent infrastructure needs: water and sewer, transit and housing, roads and bridges.
They are looking for the federal government to be a partner. The Conservatives' response is to cut funding, from $2 billion last year, to $210 million this year and next. We need investment now, not in 2020.
Why do the Conservatives refuse to partner with municipalities to generate economic growth and help middle-class families?
Wedding Anniversary Congratulations February 6th, 2015
Mr. Speaker, last week was a special one for Bedford's Philip Riteman. Mr. Riteman and his wife, Dorothy, happily celebrated their 65th wedding anniversary on Thursday.
Mr. Riteman also marked another milestone last week, the 70th anniversary of the liberation of the Auschwitz concentration camp. Mr. Riteman spent a year and a half there, but for this Auschwitz survivor, his story is one of man's love and forgiveness triumphing over evil.
He regularly speaks to students about his experience in a death camp, despite finding it very difficult and emotional to do so.
I want to take this opportunity to congratulate Philip and Dorothy, and to thank Mr. Riteman for helping ensure that we never forget.
Questions Passed as Orders for Returns January 26th, 2015
With respect to the Department of Foreign Affairs and International Trade and subsequently the Department of Foreign Affairs, Trade and Development: during the period from 2004 to 2014, what is the total number of employees who were posted outside of Canada for ten or more consecutive years?
Questions Passed as Orders for Returns January 26th, 2015
With regard to Parks Canada, in respect of Beaubassin National Historic Site of Canada ("Beaubassin"): (a) what are the details of all expenditures, broken down by fiscal year since 2002-2003 inclusive, related to the (i) acquisition, (ii) maintenance, (iii) archeological research, (iv) archival research, (v) other expenditures, specifying the nature of those other expenditures; (b) what are the dates, file numbers, and titles of all reports or documents concerning the operation of Beaubassin; (c) what are the dates, file numbers, and titles of all reports or documents concerning archaeological or historical research related to Beaubassin; and (d) what are the bibliographic details of all published reports or articles relating to Beaubassin authored, co-authored, or contributed to by any archaeologist or researcher working for, on behalf of, or in association with the government or an employee or officer of the government?
Questions Passed as Orders for Returns January 26th, 2015
With respect to Health Canada's marketing campaign concerning marijuana and prescription drugs, launched on or about October 20, 2014: (a) what are the names, positions, organizations or affiliations of all the stakeholders consulted leading up to this decision; (b) what submissions, proposals or recommendations were made by stakeholders during the consultation process; (c) what are the dates, times, and locations of the meetings with those individuals or organizations consulted; (d) how much funding has been allocated to the deployment of this proposal for fiscal year 2014-2015; (e) what are the next steps in this marketing campaign; (f) how is the effectiveness, reach, and impact of this campaign measured; and (g) what other methods is the Department or government considering to make Canadians more aware of the real dangers of drug abuse?
Questions Passed as Orders for Returns January 26th, 2015
With regard to government records: what information, asset management systems, correspondence tracking systems, telecommunications logs, vehicle logs, and all other forms of records are (a) kept, broken down by (i) department, (ii) record type, (iii) duration of preservation, (iv) frequency of update, (v) date of oldest currently preserved record, (vi) method of disposal, (vii) file numbering or similar record access system, (viii) list of employees (by title), contractors or other individuals with access to the records, (ix) method of keeping track of access requests to the records; and (b) not kept, including the details pertaining to what was not kept and why?
Pipeline Safety Act January 26th, 2015
Mr. Speaker, I appreciate your intervention.
I do not think I can answer all the points and questions my hon. colleague raised. It is remarkable. In my time in this job, I have found it interesting how often some of the most fascinating debates around here happen within our own Liberal caucus. It is great to have discussions, because we need to have that kind of debate around here.
I think this question of pooled insurance is one we ought to consider. We have to have enough companies in the sector to make it worthwhile. For instance, in the nuclear sector in the U.S., apparently there are enough to do it, while it would not work here in the nuclear sector. Perhaps it might work well in the pipeline sector. It is a good question to raise in committee. I hope we will have the chance, with a good study of the bill, to do so.
Pipeline Safety Act January 26th, 2015
Mr. Speaker, on this question, I think it is important that the committee actually look at the options in terms of what the threshold should be for absolute liability.
It is kind of an odd coincidence that when the government has done its calculation, when it has weighed all the factors it thinks ought to be weighed, it so happens to have picked this round number of $1 billion. Why is that the number, and why do the Conservatives feel that it is the correct number?
That is why it is important to have experts talk to us about what might be the impact on the environment and on the industry if there was a different threshold. What is the argument for this particular threshold, and what are the arguments for other possible thresholds? I think the NDP is saying, basically, that it should be unlimited, but let us hear the argument on that and the impact it would have.
My hon. colleague talked about bankruptcy. I think another consideration here is insurance. It is not just a question of whether the company itself goes bankrupt in a case like this. It is also a question of whether the insurance company also goes bankrupt. One would expect the insurance to cover the consequences of a spill and to cover the liability provided for in the legislation, whether it is unlimited liability where fault is found or absolute liability where no fault is found.