Gordon O'Connor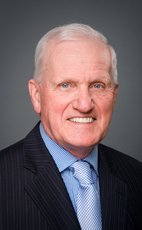 House of Commons photo
Track Gordon
Your Say
Elsewhere
Crucial Fact
Conservative
MP for Carleton—Mississippi Mills (Ontario)
Won his last election, in 2011, with 57.00% of the vote.
Statements in the House
Business of the House May 10th, 2013
Mr. Speaker, I offer the following motion. I move:
That, notwithstanding any standing or special order or usual practice of the House, on Tuesday, May 21, 2013, the House shall follow the schedule prescribed in the Standing Orders for a Monday, provided that the bells to call in the members, for any recorded division deferred to the end of the time provided for government orders, shall be sounded for not more than 15 minutes.
Safe Drinking Water for First Nations Act May 8th, 2013
Mr. Speaker, if you seek it, I believe you would find agreement to apply the results from the previous motion to the current motion, with the Conservatives voting yes.
Committees of the House March 28th, 2013
Mr. Speaker, I move:
That in relation to its study on the Economics of Policing, six members of the Standing Committee on Public Safety and National Security be authorized to travel to Calgary, Alberta, and Prince Albert, Saskatchewan, in the Spring of 2013, and that the necessary staff accompany the Committee.
(Motion agreed to)