Jack Harris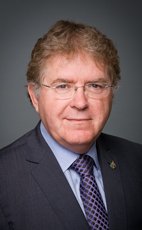 House of Commons photo
Track Jack
Your Say
Elsewhere
Crucial Fact
NDP
MP for St. John's East (Newfoundland & Labrador)
Won his last election, in 2011, with 71.20% of the vote.
Statements in the House
Extension of Sitting Hours May 21st, 2013
Mr. Speaker, there was some talk of overtime from the other side of the House. I think the idea of having question period for an extra 45 minutes may be a bit of overtime for ministers on the other side. However, is it possible that with an extra 45 minutes, we might actually get some answers at question period?
Freedom of the Press May 6th, 2013
Mr. Speaker, doing a review is not enough. It is time to act. If the Conservatives had gotten the job done on search and rescue, the Auditor General would not have had to sound the alarm.
On another matter, I would like to ask the Parliamentary Secretary to the Minister of National Defence a simple question. Friday was International Press Freedom Day and on that day the parliamentary secretary described Terry Milewski of the CBC as an "old Trotskyite". Is this the official view of his government or will he now stand up and apologize for his remarks?
Search and Rescue May 6th, 2013
Mr. Speaker, in 2006 the Conservatives promised to make replacing search and rescue aircraft a priority. Seven years later, the Conservatives have failed to get the job done. When asked about the delays, the defence minister responded, "That's a good question." The Auditor General reported that on 119 separate occasions in 2011, Buffalo aircraft were not available to help Canadians in distress.
Why is it that Canadians in distress are paying the price for Conservative inaction and poor management on search and rescue?
National Defence May 1st, 2013
Mr. Speaker, will he confirm that they have reversed the proposed cuts and that the air cadet glider program will continue to be delivered by the Canadian Forces as before?
National Defence May 1st, 2013
Mr. Speaker, as opposition continued to build on the Conservatives' planned cuts to the cadet glider program, a gag order was sent ordering cadet corps members not to share opinions or facts on the glider program. We are not talking national security here. It is a budget cut to a program for kids. A clear decision to end CF delivery of the air cadet glider program was communicated to the cadet organization.
Now, in light of the minister's statement issued today, will he confirm that the Conservatives have reversed the proposed cuts and that the air cadet glider program will continue? Will they confirm that they have reversed the proposed cuts—
Search and Rescue May 1st, 2013
Mr. Speaker, it is no wonder the Conservatives are in hot water. The Auditor General said in his report that when it comes to search and rescue, the Conservatives just do not have a plan. That is why we are seeing irresponsible closures in Quebec City and St. John's. That is why helicopters and availability are inadequate, and planes are not being replaced. That is why staff had to resort to Google maps to manage the search process.
As the Auditor General said, this is a question of life and death. Who is going to take responsibility for this?
Strengthening Military Justice in the Defence of Canada Act April 30th, 2013
Mr. Speaker, I would like to thank the member for Edmonton—Strathcona for her question. I could not agree with her more.
This has been an extremely slow process. The kind of review that Justice LeSage did, for example, was available to the government members a year ago, in June, I think. It was finally tabled in December, when they said it was too late to deal with it. If they had dealt with it when they received it, we could have had amendments to this act in keeping with his recommendations.
We have asked the government to commit to bringing forth legislation within the year. I hope it will do so. We want to go further than that and follow Justice Letourneau's recommendation that there be a fundamental wall-to-wall review of the National Defence Act conducted outside of the control of the Department of National Defence to give Parliament a legislative proposal addressing not only the military leadership's wishes, but also those of our civil society.
Other nations similar to ours, whether it be Australia or the U.K., have modernized the system. They have made it far more related to the civilian process. We are not that unique in Canada that we cannot do that, but we need to do it with the proper wall-to-wall review that Justice Letourneau has suggested.
How long will we have to wait? It does not seem that the government is prepared to do it. Maybe we will have to wait until 2015 in the hopes that the review can and will be done.
Strengthening Military Justice in the Defence of Canada Act April 30th, 2013
Mr. Speaker, I thought vertigo had to do with the head. I am not sure, but it is something between the ears, I believe.
In any event, I think the hon. member is confusing support for the legislation with support for the government. I made it very clear that I did not support the government. In fact, the reason we had the mini-filibuster in committee was that the members opposite decided, without any warning or any politeness or any consultation, that instead of coming back the next day to finish the committee hearings, they wanted to go forever. I said that if they wanted to go forever, then we were prepared to go forever.
I know the member declined to enjoy the conversation and continue with the rest of the legislation, but we went ahead and did so in his absence. We did work hard on the bill, and we laid the groundwork, I think, for what will be significant future progress in this area.
I do not know why the member is saying he does not see the improvements in the bill. I will remind him that we now have the circumstance where some 93% of the summary trial procedures that go forward for our men and women in uniform will not result in a criminal conviction. For that, I am grateful. I am sure the men and women in uniform are as well.
Strengthening Military Justice in the Defence of Canada Act April 30th, 2013
Mr. Speaker, first, let me say that the comments that my friend referred to at committee by Mr. Justice LeSage, Justice Dickson and Justice Lamer about the general acceptability of a differing system of military justice from the civilian system and the Charter of Rights and Freedoms, I think, were cast in general terms. I do not believe that kind of analysis would be applied to the individual specific aspects of the system, as Clayton Ruby and Mr. Justice Letourneau pointed out. They were not passing judgment as they would in a court when presented with a certain fact and situation and circumstance, which is the only way these types of decisions are made by a court. I think that was clarified by the testimony of Mr. Clayton Ruby, retired Colonel Michel Drapeau and Mr. Justice Létourneau.
As for the Liberals, I think they are going to have to speak for themselves.
Strengthening Military Justice in the Defence of Canada Act April 30th, 2013
Mr. Speaker, just before question period and members' statements I was outlining why we have seen fit to indicate our support for this bill at third reading despite the fact that we voted against it at second reading, second reading being approval in principle.
We raised quite a number of points concerning the deficiencies of the bill through speeches and debate at second reading. The deficiencies of the bill are also deficiencies of the status quo. In other words, the things that we were seeking to improve have been there for a long time.
We complained about the inadequacy of the summary trial procedure, because people did not have the full availability of all of the charter procedures. That was there in 1983, when the Charter of Rights and Freedoms came in. It was there in 1993, when the Liberals came to power, and it was there in 2006, when the Conservative government came into power. When Bill C-41 came about, I started talking considerably about this issue and about the need to bring about changes in the act.
In the last parliament, under Bill C-41, we brought about changes in committee similar to the amendment to clause 75 that was passed here in committee. Other measures that we brought forward went further in different areas, but did not achieve success. Nevertheless, the changes contained in Bill C-15 regarding military justice are, on the whole, positive, although they are not where we want to be.
As I said before question period, we are making a commitment that when we form a government in 2015, we are going to fix these things. We are going to fix the fact that the grievance board would not have a requirement for civilian as well as military members. We are going to fix the fact that grievances would not have to be heard and completed within one year. We are going to fix the fact that a change would be made in legislation to allow the Vice Chief of the Defence Staff to issue instructions on investigations that the Provost Marshal could undertake, for example.
There are a series of things that need to be done. We need to go further in reforming the law with respect to summary trials and the protections that need to be present. These are things that we are committed to doing.
However, we are also committed to the progress that has been made. I would like to put it on the record that we claim credit for that. We put it on the table and we made the arguments at second reading with those 50-some speeches and we got a commitment from the government to make an amendment to that provision. Because of that, 93% of summary conviction trials will now not result in a criminal record.
We brought in a number of amendments. I think it was 22. I do not recall any of them being warmly accepted by the government, but they were brought forward for a very important reason: they were brought forward to fix the deficiencies in the act. We are not satisfied with the result, but that does not mean we are going to throw out the progress that has been made.
We brought those amendments because we want to make it clear that we are not satisfied and we want it to be fixed. We want it to be improved. We want the changes that we brought forward to be made. We want to give the Chief of the Defence Staff, for example, the financial authority to compensate CF members as a result of the grievance process. We want to ensure that there is police independence and that any charges must be laid within a year. We want to expand the procedure for summary trials so that no one gets a criminal record without having the protections of the Charter of Rights and Freedoms in terms of proper due process. These things are part of our commitment to the men and women in uniform, and we want to see them happen.
We brought before the committee people such eminent personages as Clayton Ruby, a renowned and probably pre-eminent Canadian lawyer. The member opposite said "infamous"; he may be infamous in some circles, but I tell the member that as a member of the legal profession, he is extremely highly regarded.
He was treasurer of the Law Society of Upper Canada, which means president. He has been honoured across the country for his work. He has the most comprehensive work on sentencing in Canada. His works are quoted by all courts in Canada, including the Supreme Court of Canada. He is an eminent personage who came and testified before our committee and talked about the need to ensure that members of our military have the same protections in law and the same rights as others.
We had former justice Gilles Létourneau of the Federal Court of Canada. He had also been chair and commissioner of the Somalia inquiry, which probably was what first brought to light to Canadians the deficiencies in our military justice and policing systems. That gave rise to reforms, although they took a long time to get here.
We can point fingers all ways to Sunday as to who is responsible. The government ultimately is responsible because it has control over legislation, except in the case of a minority government, which has less control. We are here now with significant reforms, if not all the ones that need to be brought in, and we should claim progress. Certainly we are claiming, on behalf of our party, some significant progress in addressing this particular concern that we brought to the table and that got us to the point where we are today.
Therefore, I want to encourage members to support the bill. For some reason the Liberals have decided not just to vote against it but to attack the New Democrats for supporting it. If the enemy is the government, I do not know why they would not attack the government. However, I am not in charge of their strategy, so I do not know.
If they want to oppose it, they could just get up and quietly vote against it, but instead they want to make some issue of the fact that we, who opposed it in second reading, got a substantial improvement in the committee in favour of individuals so that 93% of the people charged with summary conviction offences would get no criminal record. The Liberals think there is something wrong with that, and at the same time they approved the bill in principle at second reading, offered no amendments in committee and are now going to vote against it and oppose it here today. That is for them to explain.
I am here to explain to the House and to the men and women in uniform why we are supporting the advances that are being made and why we are making the commitment to bring about some significant changes, including what was proposed by Mr. Justice Létourneau in his testimony: a fundamental wall-to-wall review of the National Defence Act, conducted outside the control of National Defence, that would give Parliament truly independent advice on how to fix this situation.