Jack Harris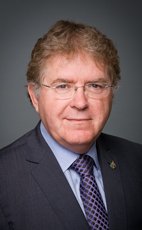 House of Commons photo
Track Jack
Your Say
Elsewhere
Crucial Fact
His

favourite word

is forces.
NDP
MP for St. John's East (Newfoundland & Labrador)
Won his last election, in 2011, with 71.20% of the vote.
Statements in the House
National Defence September 30th, 2014
Mr. Speaker, this is not the first time this has happened. The government knows about this problem and has not fixed it. It is a pattern under the government.
Canadian Forces members serve our country proudly and should not have to come home to fight bureaucracy, whether it is Canadian Forces members fighting for home equity assistance, disability benefits, or accessing mental health services or veterans and their families fighting for benefits.
Canadian soldiers are not getting what they deserve. When will the government treat Canadian Armed Forces members and veterans with the respect they deserve?
National Defence September 30th, 2014
Mr. Speaker, Master Warrant Officer Dodsworth was denied compensation under the home equity assistance program. His family lost $72,000. Neil Dodsworth spent 33 years serving our country, including in Somalia, Afghanistan, and Haiti.
The home equity assistance program is meant to protect Canadian Forces members from financial losses when required to relocate. CAF members should not have to hire lawyers to fight for compensation. Why are our soldiers denied this funding, and why has the government not fixed this problem?
National Defence September 24th, 2014
Mr. Speaker, let us be clear about what is happening here. Conservative mismanagement has left our navy without critical resupply capabilities. The government knew full well that these ships in service since the 1960s needed urgent replacement; yet, it cancelled the joint support ship contract in 2008. These ships would be in the water now.
Why has the navy been left to scramble and what will this new gambit of buying aging ships from the United States cost Canadians?
Protecting Canadians from Online Crime Act September 22nd, 2014
Mr. Speaker, I listened with great interest to my colleague from Halifax's speech. It is very difficult to say it more eloquently than she has, particularly with her knowledge from the Halifax area of the impact that the tragedy of the Rehtaeh Parsons case had, not only on the family, but also on the whole community, in terms of it developing an understanding of how serious this is and can be.
She also has knowledge of the consequences, not only for individuals who go so far as to be induced to commit suicide, but also the thousands of others who are affected by bullying but not affected to that extent. However, they are still affected in their lives, in their self-esteem, and in their ability to carry on an ordinary life. This is particularly when we talk about cyberbullying.
For the most part, research shows that the ones who are most affected by cyberbullying are young people, particularly young women between the ages of 12 and 14. However, it can affect people at any age. This is a very vulnerable group when it comes to attacks on self-esteem and the kinds of bullying that take place online.
In its most common form, we are talking about cyberbullying as threatening or hostile emails. That affects about three quarters of victims. Hateful comments affect about half of all victims. The research considers 12- to 14-year olds to be most at risk, and girls are affected more than boys.
When we talk about this event, we are talking about vulnerable young women for the most part, and the serious damage to their mental health and well-being. It has negative effects on social and emotional levels, and schooling. It provokes feelings of despair and isolation, depression, and suicidal tendencies. An interesting research result is that victims and bullies are nearly two times more likely to commit suicide.
There are extreme cases. Amanda Todd is one of them. The perpetrator has not yet come to trial, as far as I know, but he was an Internet predator. He committed what appears to be a serious and intentional criminal act. However, if we look at the bullies being twice as likely to commit suicide, we are clearly talking about people with problems of their own who are engaged in this behaviour.
It tells me that this issue has to be dealt with as a criminal matter, because it is one. It is the causing of intentional suffering using the means of the Internet. It also has to be dealt with as a problem that needs another aspect to it, in terms of prevention. We need to deal with it as a criminal matter. The member for Dartmouth—Cole Harbour brought that forward very quickly. However, we also have to have some strategy for trying to educate, prevent, and to help people understand what they are doing and how much harm it can cause.
We did have both of those reactions from this side of the House, and in a very timely manner. The member for Dartmouth—Cole Harbour brought forth something that was mocked. It was perhaps not mocked, but it was a small bill that dealt squarely and head-on with the problem. It identified the problem and asked all hon. members to bring this forward and deal with it. That was a year and a half ago.
When it wants to adopt a private member's bill that meets political needs, the government will adopt it. It will bring it forward and make sure it is fast-tracked. It could have done the same thing with the bill by the member for Dartmouth—Cole Harbour, but it did not. If the government had said it did not work or if it did not like the wording, it could easily have been changed. There is a lot of expertise in the Department of Justice.
We have an omnibus bill now. We have our usual "throw in the kitchen sink" bill. The Conservatives will call it one thing—it is called "protecting Canadians from online crime"—but it is really about all kinds of other things. There are all kinds of other things thrown in there about protecting Internet providers or theft of communication services and all sorts of other stuff. It has nothing to do with the issue that we are dealing with.
Instead of taking it, going forward and doing the right thing for once, the government decided to use it, as my colleague from Halifax said, to have another go at this failed bill brought forward by the former minister of public safety who shocked Canadians with his statement and his approach and had to have the bill withdrawn. The elements of that bill are still here, in terms of how they are dealing with the so-called "lawful access" provisions, and I will get to that a little later.
However, I am more interested in the failure of the government to take seriously the plight of victims of cyberbullying and deal with it swiftly and uncontroversially, because it could have been done. That is what the victims, the families, the school teachers and community leaders across the country wanted to see happen. They did not get that from the current government because it has this other agenda, this other way of dealing with things that tries to push forward something along with something that is good and put in all the other things that were failed policies in the past and do not meet the tests of compliance with the general law, do not meet the standards that have been there for many years when it comes to privacy and other events, and obtaining of warrants when it is invading people's policy, listening in on their private conversations, and getting access to their data, which is based upon a warrant.
We have, sadly, a failure to do that.
Then, when the opportunity came to support a motion brought by another colleague of ours on this side calling for a national anti-bullying strategy, what did the government do? It said, "No, we're not going to do that. We're not going to support that." That would have provided some of the other preventive educational opportunities to support the schools, which are trying to solve some of the problems among the schoolchildren, to help communities deal with this, and perhaps even to help provide education to police officers and police departments. They do not all have all the answers, either, frankly.
While we are glad for the contribution that any member of the House has made in their private life prior to coming here, we do know that a lot of work needs to be done to ensure that police departments across the country have the tools to be able to work with us. That comes by having some legislation in place, not so swiftly as to not be considered, but to take it and say this is something that we have identified as a problem, it is a shock to so many Canadians that this would go on, and let us try to ensure that the problem is solved as quickly as possible.
That brings me to the other part. As I have two minutes to deal with it, I will not repeat all of the things—I cannot obviously—that my colleague, the member for Gatineau, has so ably represented in her argument in the House and her work before the committee in identifying, along with the experts, the failings of the bill, when it comes to invasion of people's privacy, the use of standards such as reasonable suspicion instead of reasonable and probable grounds to believe as a standard for obtaining a warrant. That is something that experts pointed out, that my colleague from Gatineau pointed out. She has done a wonderful job in presenting numerous and reasonable amendments to that part of the bill, all of which were rejected by the other side.
I do not think Canadians are surprised anymore when they hear that bills go to a committee of reasonable responsible people, experts come and give their opinions as to what needs to be done to make it acceptable, those amendments are put forward and not a single one, not one reasonable amendment that would fix the bill, was adopted. However, we are used to that, and I think Canadians are used to the fact that the current government has its own ideas about things and is not prepared to listen to anyone else. It wants to ensure that it has things its own way.
That is what is wrong with the bill. We would have loved to be able to be here and have a non-contentious bill that would solve the problem and hopefully save some lives. This is a matter of life and death.
Foreign Affairs September 22nd, 2014
Mr. Speaker, this weekend former Prime Minister Jean Chrétien pointed out that Canada is already all the way in, in Iraq. He warned, "You only have to look at the way Americans got involved in Vietnam. They started with a few advisers."
Of course, as with any credible terrorist threat, the government must take appropriate security measures, but this must not become an excuse for rubber-stamping the Conservatives' ill-defined military mission in Iraq.
Can the minister now tell the House when this 30-day military mission ends?
Pensions September 22nd, 2014
Mr. Speaker, one of the sad legacies of the government threatens to be the decision to raise the qualifying age for retirement benefits from 65 to 67 years.
The old age pension is extremely important to the well-being of seniors across the country. This pension and the associated guaranteed income supplement for those who need it forms the bedrock of retirement security for Canadians. Indeed, there are large numbers of Canadians for whom this is their only source of income.
To take this benefit from people who have worked all their lives, often struggling for many years against hardship and poverty, is cruel and frankly immoral.
However, it seems part of a larger agenda of the government is making the lives of the next generation worse instead of better than the present one: lower incomes with two-tier wages, more student debt, less job security, less income security, less workplace protection, less pension protection and less retirement security.
Fortunately, an NDP government would reverse this decision and this agenda.
National Defence September 18th, 2014
Mr. Speaker, what does it really mean to be a priority for the Conservative government?
Nine months ago after the minister stood and solemnly vowed to fix the problem, DND still has not met the benchmark of 454 mental health staff, with 40 empty positions across the country and wait times that are increasing. We are now aware that the government knew full well that suicides in the Canadian Forces eclipsed direct combat deaths in the past decade.
Where is the urgency? What is it going to take for the minister to get this essential staff hired?
Situation in Iraq September 16th, 2014
Mr. Speaker, I listened to the very comprehensive speech of my hon. colleague from Mount Royal. However, I would like to ask him this. He referred to part of this resolution in his speech, the UN Security Council resolution 2170, calling on all members to try to hold accountable any individuals, groups, undertakings and entities associated with al-Qaeda for abuses of human rights and violations of international humanitarian law. Also in section 5, it urges all states, in accordance with their obligations, to co-operate in efforts to find and bring to justice individuals, groups, undertakings and entities associated with al-Qaeda, including ISIL and ANF who perpetrate, organize and sponsor terrorist acts.
This was unanimously agreed to and certainly contemplates holding them to account and bringing them to justice.
Would the member care to comment on how that might be done, and emphasize this co-operation? This seems to require some major effort. Would he have any suggestions as to how the nation should co-operate in bringing this about?
Situation in Iraq September 16th, 2014
Mr. Speaker, I want to thank the member for his contribution to the debate tonight. It was a well-written and well-read speech.
I know the member has had considerable military experience. We are happy to see that and we thank him for his contribution as a fighter pilot, a lieutenant colonel in the air force and serving on the defence committee and the joint board. I agree with him about the capability of our military, in particular our special operations forces.
I do have one question for the member. Being an experienced military person, he would also know that one of the areas that has been historically rife for what we are calling mission creep has been this whole notion of military advisers being sent in as an advance team, such as in the Vietnam War, the 3,000 or 4,000 sent in by President Kennedy leading to the Vietnam War. It is one thing to be training people, such as in Jamaica with the Canadian Joint Incident Response Unit training others to do that. That is a valid and useful thing to be doing, and we can do it in many parts of the world, as well as police forces. However, we already have an example, and we are not even a week past President Obama's announcement of the Americans, through the president or the chairman or the joint chiefs of staff, talking about turning his advisers into assault troops along with Iraqi forces. Is this not really part of the slippery slope that Canadians are—
Situation in Iraq September 16th, 2014
Mr. Speaker, once again I note the patronizing comments.
We are here to debate a serious matter involving a commitment of Canadian troops to a foreign operation, without a UN mandate. We want to know exactly where this is leading Canadians, but we have not had that answer.
We made it very clear that humanitarian assistance can and should be provided. That is something that we can support wholeheartedly. We are not prepared to support the deployment of troops without a full knowledge of where Canadians are being taken, how far we are prepared to go, and whether, as the member for Westmount—Ville-Marie is saying, Canadians better get prepared for the long haul because we could be in for two or three years. Everybody knows this is not going to be over in 30 days.
The people who are not being honest here are the Conservatives. As well, I do not think the Liberals are being intellectually honest when they say they fully support what the government is doing, because they do not know what the government is doing any more than we do.