James Moore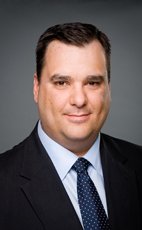 House of Commons photo
Track James
Your Say
Elsewhere
Crucial Fact
His

favourite word

is museums.
Conservative
MP for Port Moody—Westwood—Port Coquitlam (B.C.)
Won his last election, in 2011, with 56.10% of the vote.
Statements in the House
Copyright June 17th, 2014
Mr. Speaker, of course our government has taken the lead with our Copyright Modernization Act. In fact, just today we put in place the notice regime to further modernize our copyright regime in this country.
With regard to those who are perceptually disabled, my colleague should know very well that when we put together the Copyright Modernization Act, we worked with the Canadian National Institute for the Blind and others. Of course, we are more than willing to look at ways to improve our copyright legislation to ensure that all Canadians recognize that their needs are met in Canadian law.
Questions on the Order Paper June 13th, 2014
Mr. Speaker, with regard to (a) and (b), the National Building Code of Canada is developed through an independent consensus-based committee process that undergoes extensive public review. Consultations for the 2015 National Building Code are currently ongoing.
With regard to (c), in terms of consultations, the Canadian Commission on Building and Fire Codes, or CCBFC, and staff at the Canadian Codes Centre have been and continue to be in communication with the Canadian Association of Fire Chiefs, CAFC; the International Association of Fire Fighters, IAFF; the Canadian Fire Marshals and Fire Commissioners, CFMFC; the Canadian Automatic Sprinkler Association, CASA; and the National Fire Protection Association, NFPA. In addition, provincial and municipal fire services are represented on the commission and its various standing committees.
Industry June 11th, 2014
Mr. Speaker, as part of our digital Canada 150 policy, we want to make sure that all Canadians have access to all the economic and educational opportunities of the digital age.
The computers for schools program refurbishes 280,000 computers and gives them to schools all across the country, but also does better than that. We hire 1,000 students to refurbish the computers, and we put them into schools. We also put them into communities that do not have access to this kind of technology.
We also partner with organizations, like the Neil Squire Society, which helps Canadians with physical disabilities have access to the basic technologies so they can fully participate in Canadian society.
A small investment, a great consequence that will help connect Canadians for the future.
Privacy June 10th, 2014
Mr. Speaker, there are certainly some times when—for example, to prevent elder abuse, to prevent the abuse of kids who are online, who often go onto websites where they are not aware of being abused online or their personal information is being stolen and credit card information can be stolen—there are circumstances, with the voluntary compliance of consumers, where this information can be shared with security organizations.
Of course warrants are required if there are investigations. We dealt with this issue at the Senate. We adopted an amendment at the Senate committee and it will come to the House of Commons where we will move forward. If the opposition has anything other than noise to offer, we will certainly consider amendments, if the members have something reasonable to say.
Privacy June 10th, 2014
Mr. Speaker, these are effective and responsible measures that we adopted and included in a bill after numerous consultations with the private sector, the wireless sector and consumer advocacy groups. This morning or yesterday, the Senate studied three amendments and adopted one of them. This bill will come to the House. The hon. member and her colleagues will have the opportunity to examine the bill and propose amendments if they want.
Privacy June 9th, 2014
Mr. Speaker, that is simply not the case. We are talking about Bill S-4.
Again, if my colleague is opposed to the bill, she ought to tell her colleague who is responsible for telecommunications policy, her colleague from Terrebonne—Blainville, who said, "We have been pushing for these measures and I am happy to see them introduced.... Overall, these are good first steps".
That was the NDP position when we tabled the bill, because the digital privacy act does exactly, in substance, what the NDP asks for us to do rhetorically, which is to protect the privacy of Canadians online and protect their transactions, so that when their information is violated or if their information has been stolen, they are immediately notified, and if they are not, there is punishment. The Privacy Commissioner is empowered.
Bill S-4 goes a great way to protect Canadians online, and the NDP should know that.
Privacy June 9th, 2014
Mr. Speaker, we have empowered the Privacy Commissioner and the Privacy Commissioner's office. As I said, we have gone further in Bill S-4.
The ethic behind the member's question is frankly a sound one. That is why we have acted as a government and moved forward both in the Copyright Modernization Act and in this Parliament with Bill S-4.
The Privacy Commissioner has welcomed these changes. Because we recognize that as Canadians are migrating their businesses and their personal lives online, we want to ensure that Canadians are protected online and that the Privacy Commissioner's office is empowered to investigate abuses of Canadian citizens online. That is why we are taking action.
Privacy June 9th, 2014
Mr. Speaker, my colleague knows very well that Bill S-4, which is before Parliament, protects the interests of Canadians online.
I know my colleague has seen the bill because the member herself said about Bill S-4, "I welcome the proposals in this bill. This bill contains very positive developments for the privacy rights of Canadians".
Bill S-4, the digital privacy act, was supported by the Privacy Commissioner Chantal Bernier. It is supported by Canadians all across the country who recognize the need to protect Canadians' privacy rights online. The member herself spoke favourably of the bill. I am disappointed to see her change of heart.
Information and Communications Technologies June 5th, 2014
Mr. Speaker, I would like to thank my colleague for the question. He represents one of the largest electoral districts in Canada and understands what none of us should ever forget, which is that Canada's resource industries and people who live in rural and remote communities in this country must have reliable access to communication networks as it is essential to create jobs, and have access to tourism and opportunities in those parts of this country.
Today I was very pleased to announce that we will be dedicating 40 new radio channels across British Columbia to ensure that this access to information and communication will be a fact all across British Columbia: the Okanagan, across the island—all across British Columbia. It is essential for us to move forward on this, which we are. We are working with the province of British Columbia and we will continue to stand up for B.C.
Intergovernmental Affairs May 29th, 2014
Mr. Speaker, for years my colleague from Peterborough has been advocating this kind of reform.
Earlier this year I asked my deputy minister to go across the country and meet with our counterparts in all parts of the country to see what the interest was in moving forward with a new free trade agreement within Canada.
To my great satisfaction, there is great news for all Canadians who want to have more free trade. From British Columbia to Newfoundland and Labrador and now in Quebec, all parts of this country want to sit down and have a new, comprehensive, pan-Canadian free trade agreement within Canada. This is great news.
It should not be easier for a small business in Cornwall to do business in Syracuse than it is to do business in Sherbrooke. That is currently the case, and we want to make it right.