James Moore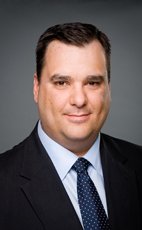 House of Commons photo
Track James
Your Say
Elsewhere
Crucial Fact
His

favourite word

is museums.
Conservative
MP for Port Moody—Westwood—Port Coquitlam (B.C.)
Won his last election, in 2011, with 56.10% of the vote.
Statements in the House
Consumer Protection October 21st, 2014
Mr. Speaker, that is not at all the case. We have taken action in the past, and we will certainly do so in the future.
On the specific question on the issue of pay-to-pay billing, it is true that our government is taking action. We made a commitment in the throne speech. This Parliament passed that throne speech with the votes of the government side, and we will be introducing legislation to realize that this week.
If New Democrats are true, and there is lots of noise from the NDP side, I look forward to the NDP actually voting for the Conservative motion that will stand up for Canadian consumers.
Manufacturing Industry October 8th, 2014
Mr. Speaker, it is a simple fact that Canada's manufacturing sales have bounced back and are actually up 25%.
As well, our government's initiatives include, for example, the automotive innovation fund. There was an announcement just last week, for example, at Ford in Oakville. It is creating 1,000 jobs on top of the 1,200 jobs that are currently in Oakville.
Add to that the fact that I was in Halifax this weekend at the Irving shipyard where there is the largest shipbuilding facility in all of North America, creating ships for Canada, for Canadians, for the future. It is a $33 billion investment in Canada's manufacturing sector. We are delivering from coast to coast.
Agriculture October 2nd, 2014
Mr. Speaker, it is, in fact, not the case. We have been doing consultations over the course of the summer. I have met with the fresh food producers out in British Columbia and here in Ottawa as well, and we are going to be reporting back to the House. In my department we are working on solutions to move forward to ensure that fresh food producers in this country have the policies they need to succeed and grow.
Foreign Investment October 2nd, 2014
Mr. Speaker, for Canadian businesses to grow and create jobs here at home, of course we have to attract investment into Canada. The World Economic Forum has reported that for seven straight years now, we have had the soundest banking system in all the world. KPMG has reported that we have the most tax-competitive economy in all the world. On the tax side, we have a 13% lower corporate tax rate than the United States.
On foreign investment, it was reported just yesterday, in fact, that we are attracting more money than ever before, $686 billion into the Canadian economy, and since we formed government in 2006, we have seen an increase in foreign investment into the Canadian economy of 57%, creating jobs in every region of Canada.
Manufacturing Industry October 1st, 2014
Mr. Speaker, today there is very good news out of Oakville: about 1,000 net new jobs have been created, above the commitment.
It is certainly very good news for Oakville, but it is better news beyond that. It affirms what KPMG said when it said that Canada has the most tax-competitive economy in the world. It affirms what our government has been doing with our auto innovation fund in investing in the auto sector with repayable loans that are coming back to taxpayers, and it affirms what our government is doing by signing free trade agreements around the world, which means that these vehicles that are being made in Oakville, Essex, and everywhere else can be freely traded around the world, creating jobs at home through world sales.
Telecommunications September 25th, 2014
Mr. Speaker, the connecting Canadians program addresses a serious concern. I am pleased that my colleague from Provencher is raising an issue that I know is of serious concern to him and his rural constituents in southern Manitoba.
The gap that is far too often the failed market circumstance in rural parts of the country, northern communities, often aboriginal communities, is something we need to address as a government. Our connecting Canadians program will do that.
We have put greater than $5 million forward. We are partnering with the private sector. We are moving forward to ensure that all Canadians, no matter where they live, will benefit from high speed Internet access.
We are the 2nd largest country in the world in size and 37th largest in population, but to connect us together is a real accomplishment.
Committees of the House September 23rd, 2014
Mr. Speaker, in the very brief time I have on this issue, I want to take a personal perspective on this. This is one of those issues that is very near and dear to everybody's heart, all of us who have come into contact with those who have been challenged by this issue and the tragedy associated with it.
In 1998, when I was a journalist in British Columbia and Prince George, I remember covering this issue. It has been around for a very long time. I say this as a way of de-politicizing this issue and trying to get to the point where we can move forward and talk about solutions to the great diversity of challenges that affect this issue.
The NDP government was in power in the province of British Columbia, and it put great effort into trying to tackle the issue of the Highway of Tears in the province. At the time, the federal Liberal government was in office, and it put in great efforts. Our government has been in office as well. This is an issue that actually crosses partisan lines.
We have the responsibility as a majority government to move forward to put in place programs and investments and to have a responsible approach to dealing with the challenges right now.
I want to remind all members that having further studies and inquiries, without at the same time coming before Parliament and to the Canadian people and being specific about approaches to deal with the challenges we are facing right now, is just elongating more and more discussion without concrete solutions to some of these challenges.
I appreciate what the member opposite said about some of the issues in Toronto and what he would like to see move forward. I know it is not always easy, but if we could, let us find a way to move past the immediate partisan trigger-finger pointing, because all parties in this country have been in government and have wrestled with and tried to tackle this issue and deal with it responsibly.
We owe it to the maturity, the substance, and the challenges of this issue to deal with it in a non-partisan and thoughtful way.
Business of Supply September 23rd, 2014
Mr. Speaker, I rise on a point of order. I thought I would give everybody's ears a break.
Industry September 15th, 2014
Mr. Speaker, I want to congratulate my colleague from Macleod on getting elected. I also want to congratulate him on his very first intervention on his first day in this place, raising an issue of great concern to his constituents, and that is moving forward with digital connectivity.
We as a government have invested record amounts of money on infrastructure across this country. Part of that infrastructure is digital infrastructure to make sure that we take full advantage of the academic, economic, and social opportunities that are the fact of the digital age moving forward.
In this year's budget we have put forward a $305-million investment to connect 280,000 households to make sure that Canada, the second-largest country in the world, has Internet connectivity in all of its communities. We are uniting Canada as we move forward to our 150th.
Copyright June 17th, 2014
Mr. Speaker, of course our government has taken the lead with our Copyright Modernization Act. In fact, just today we put in place the notice regime to further modernize our copyright regime in this country.
With regard to those who are perceptually disabled, my colleague should know very well that when we put together the Copyright Modernization Act, we worked with the Canadian National Institute for the Blind and others. Of course, we are more than willing to look at ways to improve our copyright legislation to ensure that all Canadians recognize that their needs are met in Canadian law.