James Rajotte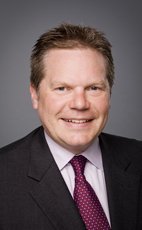 House of Commons photo
Track James
Your Say
Elsewhere
Crucial Fact
Conservative
MP for Edmonton—Leduc (Alberta)
Won his last election, in 2011, with 63.60% of the vote.
Statements in the House
Purple Day March 26th, 2014
Mr. Speaker, I rise today wearing the colour of the Caesars, not simply in tribute to history but to raise awareness of epilepsy.
Indeed, like the famed Julius Caesar himself, there are approximately 160,000 Canadians living with epilepsy. Epilepsy is a chronic neurological disorder that causes brief recurring seizures which can be quite severe.
While many epileptics enjoy productive lives, the stigma associated with these seizures can have negative effects on both patients and their families.
That is why I am proud to join my honourable colleagues in celebrating Purple Day, an international grassroots effort dedicated to increasing awareness about this disorder.
I am also very proud to see that our government has invested more than $46 million in this research since 2006, and it continues to support further research efforts.
I ask all my colleagues to join me in congratulating Epilepsy Canada for their ongoing dedication to raising awareness and commend them for their efforts in eliminating this stigma.
Committees of the House February 10th, 2014
Mr. Speaker, following the usual friendly and amicable consultations among all the parties, I believe you will find unanimous consent for the following motion:
That the Second Report of the Standing Committee on Finance presented to the House on December 4, 2013, be amended by replacing recommendation 24 with the following:

That as Canada is one of four Group of Seven countries without a national dementia and Alzheimer's strategy, the federal government move expeditiously on the creation and implementation of such a strategy.
The Economy February 10th, 2014
Mr. Speaker, despite a fragile global recovery, our Conservative government has a very strong record of carefully managing our finances. In fact, the IMF says we have the best fiscal position in the G7 and the lowest debt burden by far of any other G7 country. Canadians understand how important this is. They understand the importance of living within their means and they expect their government to do the same.
Today, I met with someone from CIVIX, a national charitable organization with a mission to grow young Canadians into engaged, committed, and active citizens. They conducted a poll, along with Harris/Decima, and found that a strong majority, 81%, of students believe that the federal government should place a high priority on reducing the debt as much as possible.
This is good news. It shows that when it comes to the economy, the high school students of Canada agree with the approach of the Minister of Finance and the Conservative government, a government that has navigated Canada through the global downturn. We continue to create jobs and growth while keeping taxes low, and the students will be assured that we will balance the budget in 2015.
Fair Elections Act February 10th, 2014
Mr. Speaker, I want to thank the chair of the Standing Committee on Industry, Science and Technology. I had the pleasure of voting for him last week. I cast my ballot strongly in favour of him. He was unanimously selected, which shows that he is respected by all members on that committee.
I would agree wholeheartedly. We do reports from the finance committee all the time. We are looking forward to seeing how many of the recommendations from our prebudget report make it into the budget tomorrow. If 38 recommendations from our committee were to make it, we as committee members would be overjoyed.
I do not know the present Chief Electoral Officer as well as I knew the last one, Jean-Pierre Kingsley, who is a friend of mine, and who gave the minister an A minus for his work in this area. I would hope that the Chief Electoral Officer would say, "Mission accomplished. He has done an excellent job in terms of presenting recommendations, and this government and the minister have done an excellent job in terms of adopting his recommendations".
Fair Elections Act February 10th, 2014
Mr. Speaker, I suspect this will be active point of debate at the committee stage. I, frankly, have reservations about granting the power, but I look forward to a full debate on it at committee.
We have to keep in mind that the bill would have tougher criminal penalties for election offences. There would be a whole series of penalties and increased offences under this legislation, which I think the member would support.
With respect to the specific question he is raising, I would have concerns about granting those powers. Also, in reference to a previous speaker, the committee is master of its domain; it can choose to study the bill for however long it wants.
However, I assume that would be one of the most actively debated clauses in that committee.
Fair Elections Act February 10th, 2014
Mr. Speaker, I thank the member for the question. It allows me the opportunity to clarify that the legislation would in fact do the opposite.
If we look at the access to four advance polling days, the tenth, ninth, eighth, and seventh days before an election, we add more days to voting, obviously we want to encourage more opportunities for Canadians to vote. That is the first thing.
Second, he mentioned the Chief Electoral Officer. The Chief Electoral Officer would provide the public with information on how to be a candidate; how an elector may have his or her name added to a list of electors; how an elector may have corrections made to information respecting his or her name on the list; how an elector may vote under section 127, and the times, dates and locations for voting; how an elector may establish his or her identity and residence in order to vote—as the minister mentioned, there are over 30 pieces of identification that voters could present to ensure they are an eligible voter—and measures for assisting electors with disabilities to access a polling station or an advance polling station in order to mark a ballot.
Every single one of these measures is designed to increase the opportunity for Canadians to cast their ballot. The bill is designed, on balance, to provide more opportunities for Canadians to vote.
Fair Elections Act February 10th, 2014
Mr. Speaker, it is my pleasure to take part in this debate. I will not presume to be as eloquent or as passionate as the previous two speakers, but I will do my best to speak on Bill C-23, known as the fair elections act. It is a bill I strongly support.
At the start, I want to commend the minister who has introduced and is shepherding the bill through the House of Commons. I think he has done an outstanding job in presenting the details and facts of the bill, which respond, frankly, to many of the recommendations of the Chief Electoral Officer and others in addressing the deficiencies of our electoral system in Canada.
However, we should all note on both sides of the House that we have one of the best electoral systems in the world here in Canada. We should be very proud of it, but we should never shy away from making improvements to it. I want to recognize the minister's work in this area as someone who gave one of the most impressive presentations to our caucus that I have seen in years, and I speak here as a member who has been here for over 13 years.
I want to return to the substance of the bill. As I mentioned, there are many issues that do need to be addressed. Frankly, this very comprehensive bill would do and implement 38 of the Chief Electoral Officer's past recommendations. I would like to go through them in detail.
I would caution members on both sides to stick to the substance of the bill. I know there are a lot of charges at Elections Canada, and I emphasize that they are "charges". We should leave them to be investigated, but as legislators we should stick to the text of the bill itself.
First of all, the bill would protect voters from rogue calls and impersonation with a mandatory public registry for mass calling, prison time for impersonating elections officials, and increased penalties for deceiving people out of their votes. All of these issues, such as impersonating elections officials and voter suppression, are addressed and taken very seriously in this proposed legislation.
I speak as someone who has been a candidate in five elections. My local election officials with Elections Canada have done an outstanding job, with some 90% and more being volunteers. They do an excellent job and need all the help they can get, and this proposed legislation would do that.
This bill deals with the so-called robocalls issue, involving the impersonation of others using these types of technologies. However, it should be noted that these types of technologies can be used legitimately if, obviously, the person calling identifies themself and the purpose of the call. Many members of Parliament on both sides use them to do electronic town halls, as I have done. It is a very good method, but I obviously identify who I am, why I am calling, and engage citizens in that way. The bill would deal with impersonation, the first item I want to emphasize.
Second, the bill would give law enforcement sharper teeth, a longer reach, and a freer hand. It would allow the commissioner to seek tougher penalties for existing offences and empower the commissioner with more than a dozen new offences to combat big money, rogue calls, and fraudulent voting. A freer hand means that the commissioner would have full independence with control of his or her staff in investigations and a fixed term of seven years so he or she cannot be fired without cause.
The bill would crack down on voter fraud by prohibiting the use of vouching and voter information cards as replacement for acceptable ID, something one would presume the opposition would strongly support.
Studies commissioned by Elections Canada demonstrate mass irregularities in the use of vouching and high rates of inaccuracy on voter information cards. It is important to note, as the minister just pointed out in response to a question by the member opposite, that voters would still have 39 forms of authorized ID to choose from to prove their identity and residence. In order to ensure that election results are legitimate, especially in ridings where the vote is very close, I think it is entirely reasonable for us to require voters to present ID to show they are in fact eligible voters, as the parliamentary secretary to the House leader pointed out earlier.
Next, the bill would make rules easy to follow for all. Since the last election, the commissioner has had to sign 15 different compliance agreements with those who have breached elections law, some due to honest mistakes. Members of all parties have noted that the rules can be unclear. Complicated rules bring unintentional breaches and intimidate everyday people from taking part in democracy. That is why the fair elections act would make the rules for elections clearer, more predictable, and easier to follow.
Parties would have the right to advance rulings and interpretations from Elections Canada within 45 days of a request, a service similar to one provided by the Canada Revenue Agency. Elections Canada would also be required to keep a registry of interpretations and provide for consultations with notice to parties before changing them.
This is important and here I will point to someone who has been my official agent for a number of elections and the financial agent for the electoral district association in-between elections. He is a very reputable chartered accountant with Deloitte and Touche in Edmonton. He says that one of the things that is challenging as an official agent is that there are some grey areas. When he is not exactly certain what the rules are, he contacts Elections Canada and asks what exactly the rule is, and they always err on the side of caution. However, this is something that this legislation would help improve, by ensuring that all electoral district associations in all ridings across the country have one set of very clear and consistent interpretations.
We all have to recognize as members of Parliament that we may have an office manager, a campaign manager, and some people who may receive compensation. They do not in my campaign's case, as our official agents are typically volunteers. I am very fortunate to have someone who is very qualified, but these people are typically volunteers and need very simple, clear, and consistent rules so they know exactly what they are doing and can be sure they are following all the rules and regulations.
This legislation would also allow small donations and keep big money out. One of the changes we made as a government that I am most proud of was to ensure that corporations and unions and organizations would not control political parties. Individual donations are set to a maximum amount. That is one of the biggest changes that our government has made. Obviously, the previous government made some changes along those lines with Bill C-24, but our government made some further changes to ensure that citizens themselves would be the ones who controlled elections. As we all know, special-interest money can sometimes drown out the voices of everyday citizens. That is why this act would ban the use of loans to evade donation rules. It would also allow parties to better fund democratic outreach, with small and reasonable increases in spending limits while imposing tougher audits and penalties to enforce those limits. It would let small donors contribute more to democracy through the front door in a very transparent way, and block illegal big money from sneaking in the back door. The modest adjustments in the donation limit, up to $1,500 from the current $1,200, and election spending limits of 5% would let parties raise their own funds to reach out to Canadians. A total ban on union and corporate money would remain in place, as I mentioned earlier.
It would also respect democratic results. Members of Parliament and the Chief Electoral Officer sometimes disagree on an MP's election expense. This has happened in the past and will happen in the future for people from all parties. When that happens, the Canada Elections Act provides that the MP can no longer sit or vote in the House of Commons until the expense return is changed to the CEO's satisfaction. However, the removal of a democratically elected MP reverses the decision of tens of thousands of voters. The fair elections act would allow an MP to present the disputed case in the courts and to have judges quickly rule on it before the CEO seeks the MP's suspension. Again, this is a very fair, reasonable change that the minister is seeking to make.
Next, it would uphold free speech. The Supreme Court has unanimously ruled that the ban on premature transmission of election results infringes on freedom of expression. I can say as a westerner that it is interesting to be in Alberta waiting for the election results when various people are testing that, especially via social media today. The fair elections act would repeal this ban and uphold free speech.
It would provide better customer service for voters by focusing Elections Canada advertising on the basics of voting: where, when, and what ID to bring. Also, the fair elections act would explicitly require Elections Canada to inform disabled voters of the extra help available to them to vote. The act would also establish an extra day of advance polling. The proposed change would give Canadians access to four advance polling days: the 10th, 9th, 8th and 7th days before an election. This is one thing that I have supported very strongly and asked to be included in this legislation, because, depending on when the election is held, in our constituency I have an area where there are a lot of people who are working in and out of the country and in and out of the constituency. I have a very high seasonal population, especially in the Nisku area. So it is important to allow Canadians as much time as possible and as much access to voting as possible. We in Edmonton—Leduc have one of the highest advance polling numbers across the country. This follows along the lines of encouraging more people to vote.
I hear some of the comments and criticisms that the bill may be used in a partisan way. Absolutely not. In fact, I encourage Canadians and parliamentarians to read the bill and see what it is. Expanding the number of hours and days of voting is explicitly designed to increase the percentage of people who vote. Ensuring that we get as much information as possible out to people so that they know when and where they ought to vote is designed explicitly to allow more voters to have more opportunity to vote.
Another thing we would be doing along these lines is reducing congestion at the polls. The fair elections act proposes a number of practical changes that should make the voting process more efficient. It would streamline the process for appointing election officers and providing for additional resources for Elections Canada. It would allow for additional election officers to be appointed to ease the congestion of polling stations, which has been a problem in the past.
My time is up. I look forward to questions from my colleagues.
Retirement Congratulations January 28th, 2014
Mr. Speaker, I rise today to recognize a great Canadian, Reg Milley, who just this week retired after almost a decade of serving as president and CEO of Edmonton International Airport. During his tenure at EIA, Reg oversaw a transformation of the airport that included greatly expanded air service; expansion of the terminal, which was on time and under budget; and the building of lasting relationships through his tireless service for the entire capital region.
It is no mistake that since Reg started in 2005, the airport has added over 15 new non-stop flights, making Edmonton a gateway to the northwest and allowing the region to be a continued driver of economic success. Furthermore, domestic traffic has grown by nearly 50%, U.S. traffic by nearly 100%, and international traffic by an astounding 173%.
On top of being a savvy businessman, Reg will be missed most for his high moral character and his passion for the Edmonton region. He has received numerous awards and accolades for his exemplary leadership. I would like to join the long list of those who would like to thank him and wish him and his wife, Marcie, the best in his future endeavours. Thanks to Reg.
Committees of the House December 10th, 2013
Mr. Speaker, I have the honour to present, in both official languages, the third report of the Standing Committee on Finance, entitled, "Income Inequality in Canada: An Overview". Pursuant to Standing Order 109, the committee requests that the government table a comprehensive response to this report.
I will take this opportunity to thank all members of Parliament on that committee who worked extremely hard this fall session. I want to thank our clerk and analysts for their extraordinary work, all committee staff and the interpreters. The finance committee sat an enormous amount of hours this fall to get these reports tabled. We have done an awful lot of good work and I want to extend my best wishes to all who made these reports possible.
Committees of the House December 10th, 2013
Mr. Speaker, I have the honour to table, in both official languages, the second report of the Standing Committee on Finance, entitled, "The Future We Want: Recommendations for the 2014 Budget".
I understand the member for Parkdale—High Park has a response to each report. Do you wish her to do that now or for me to present the other report?