Kirsty Duncan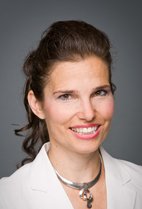 House of Commons photo
Track Kirsty
Your Say
Elsewhere
Crucial Fact
Her

favourite word

is children.
Liberal
MP for Etobicoke North (Ontario)
Won her last election, in 2011, with 42.40% of the vote.
Statements in the House
Foreign Affairs June 19th, 2014
Mr. Speaker, instability continues in the Central African Republic. Over 140,000 people have been killed, and fighting has left 2.5 million in need of humanitarian aid.
On Monday, the Parliamentary Secretary to the Minister of Foreign Affairs told the House that while Canada would not be sending troops to CAR, "there are other ways" Canada would support the UN mission. Our allies have made specific commitments.
Exactly in what other ways will the government support the UN mission?
Petitions June 17th, 2014
Mr. Speaker, I am pleased to present eight petitions regarding concussions. The signatures were collected by two extraordinary young women in my riding, Sandhya and Swapna Mylabathula, who are doing their Ph.D. in concussion research. They have spent almost three years working on a bill proposal for a pan-Canadian concussion strategy.
Concussion can deeply impact individuals psychologically, neuropsychologically, socially, and economically. Those living with this brain injury deserve comprehensive action and support.
The petitioners call upon the government to enact a pan-Canadian concussion awareness week; a pan-Canadian strategy for prevention, diagnosis and management; and a centre of excellence in concussion research.
Foreign Affairs June 17th, 2014
Mr. Speaker, we look forward to hearing how the government will support the United Nations peacekeeping mission in a substantial way.
Will the government provide additional non-budgetary assistance beyond its assessed and financial contributions? Will the government provide airlift assistance, as it provided to efforts in Mali, and other resources, as these could make a substantial difference on the ground?
Our allies, and not just France, but the U.K. and the U.S., are stepping up by taking a more active role in the CAR. For example, Germany has authorized the deployment of up to 80 troops, air transport, and a hospital plane to support the EU efforts. It has ruled out the use of German forces in combat.
Will Canada send specialized military assets, and will it help to build the capacity of francophone African peacekeepers as we did in Mali? Will Canada uphold the responsibility to protect?
Foreign Affairs June 17th, 2014
Mr. Speaker, three months ago, the UN High Commissioner for Human Rights visited the Central African Republic, or CAR, and condemned the slow response of the international community. She asked, "How many more children have to be decapitated, how many more women and girls will be raped, how many more acts of cannibalism must there be, before we really sit up and pay attention?"
Thus far, over 140,000 people have been killed in CAR. Eighty per cent of the Muslim population has been driven from their homes or murdered. The fighting has left 2.5 million people, the equivalent of Vancouver's population, needing humanitarian aid. The children of CAR have witnessed and continue to witness terrible violence, maiming, killing. The number of children being treated for severe malnutrition in the capital has tripled since January. This year, UNICEF and partners have already secured the release of more than 1,000 children from armed groups, or more than five times the number of children released in 2013.
Throughout the country, violence has escalated in plain sight of diplomats, foreign observers, peacekeepers and the world's media. When speaking of CAR, a doctor from Médecins Sans Frontières noted that the people there "don't die of bullets; they die because of a lack of will to help them."
For too long, the international community has sat idly by and watched atrocities unfold in CAR rather than assisting and supporting this failed state and making a long-term commitment to create a functioning, responsive and accountable security sector, a proper army and police force, and building a functioning justice system alongside other essential public institutions.
On April 10, 2014, the United Nations Security Council at last adopted a resolution to authorize the establishment of a UN peacekeeping operation of almost 12,000 by September 2014 to build on the work of the African Union-led international support mission in CAR, French forces and the EU forces that have joined them.
I ask the government, is the number and kind of peacekeepers enough? Is September too late for these forces to make a significant difference? Where has Canada's voice gone on the responsibility to protect?
For five months, I have repeatedly asked the government what more it could do to provide humanitarian aid, reduce the violence, rebuild civil society and support peace and reconciliation in CAR. We have repeatedly asked about Canada's potential participation in the UN peacekeeping mission in CAR.
On May 16, when I again asked in Parliament whether the government would provide peacekeeping support in line with our capabilities, the parliamentary secretary seemed to signal movement, but remained troublingly vague in saying, "Canada has been contributing, and we will continue to contribute, to the United Nations for peacekeeping forces for the Central African Republic".
Will the parliamentary secretary confirm tonight whether Canada will provide such peacekeeping support, and what kind? Blanket statements of support are not helping the children of CAR.
Petitions June 13th, 2014
Mr. Speaker, violence against women is an abomination, yet in communities across Canada women and girls of all ages face violence every day. Violence against women and girls takes an incalculable human toll. Violence drives over 100,000 women and children out of their homes into shelters each year. In Canada, women continue to outnumber men nine to one as victims of assault by a partner or spouse.
The petitioners call upon the government to work in partnership with the provinces, territories, and stakeholders to develop a national strategy and action plan to end violence against women and hold a national inquiry into missing and murdered indigenous women in Canada.
Natural Resources June 13th, 2014
Mr. Speaker, the review also said clearly that if there was an oil spill off of the B.C. coast, "there would be significant adverse effects on lands, waters, or resources used by residents, communities, and Aboriginal groups".
It went on to say that local populations and species could be permanently affected by a spill. I ask the minister again, does he agree with the finding of the JRP? If so, will he commit to rejecting the northern gateway?
Natural Resources June 13th, 2014
Mr. Speaker, the government claims that the northern gateway will only be approved if it is "safe for Canadians and safe for the environment". When the joint review panel examined the northern gateway project, it clearly said "the project would cause adverse environmental effects, after mitigation, on a number of valued ecosystems...".
My question is very simple. Does the minister agree with the finding of the JRP, and, if so, will he commit to rejecting the northern gateway?
Foreign Affairs June 13th, 2014
Mr. Speaker, we all hope that the good news yesterday will hold.
The government has given in the past, but its approach needs to be rethought and needs to take into consideration the long-term problems caused by the civil conflict begun in December 2013. Will the government support civil society coalitions that are working for peace and reconciliation in South Sudan? How will the government monitor humanitarian needs and respond in a timely fashion to the changing needs on the ground? Will the government consider support to UNMISS to protect civilians, especially women and children, from violence? Will the government encourage the UN Special Representative of the Secretary-General for Children and Armed Conflict to travel to South Sudan and request a report to the UN Security Council on the situation of children in South Sudan?
Canada must remain engaged to keep South Sudan at the forefront of international attention. We do hope that this news yesterday continues, and that the good news holds.
Foreign Affairs June 13th, 2014
Mr. Speaker, South Sudan faces three concurrent crises, with an ongoing conflict, an acute humanitarian crisis, and a chronic food and security problem.
South Sudan is a level three humanitarian emergency. Violence has displaced more than one million people, 923,000 within the country, more than half of them children, and 300,000 people having fled to neighbouring countries.
With the rainy season, the situation will only get worse. Life-saving supplies must be deployed to the hardest to reach in order to avert a humanitarian catastrophe. Air drops are taking place and famine is probable.
The UN has warned that, if the conflict in South Sudan continues, half of the country's 12 million people will either be starving, internally displaced, refugees abroad, or dead by the year's end. According to the UN in May, the international community urgently needed to donate at least another $500 million if South Sudan's devastating slide into famine and humanitarian crisis was to be stopped.
Therefore, on May 16, 2014, I asked the government, "Will Canada attend the May 19-20 donor-pledging conference in Norway, and will it increase its support?"
Unfortunately, the response I received was only an expression of concern, a statement of what the government is currently doing, and a promise to monitor the situation. That is, I received no answer, no promise to attend the donor conference, and no promise to pledge.
That is not good enough, when the political divisions within South Sudan had resulted in heavy fighting and mass atrocities. In Bentiu, for example, civilians were targeted on the basis of their ethnicity and nationality. Radio stations were used to broadcast hate speech, urging men to rape women of specific ethnicities and demanding that rival groups be expelled from the town.
After receiving no answer from the government regarding the donor conference, we issued a press release calling on the government to send representatives to attend the international conference to see what further help Canada could provide to address the dire humanitarian crisis in South Sudan.
Why did the government refuse to answer my simple question: that is, would the government attend or not? It is shameful that Canada refused to pledge at the conference.
There is overcrowding, competition for shelter and life-saving humanitarian aid, and an increased risk of disease and infection in South Sudan. We have to stand by the people of South Sudan. Expressed concern is not enough. We have to do more.
Strengthening Canadian Citizenship Act June 12th, 2014
Mr. Speaker, as I stated earlier tonight, Canada is a state party to the Convention on the Rights of the Child. The primary responsibility to ensure that the rights articulated in the convention are implemented in Canada rests with government, both federal and provincial. In 2012, the UN committee on the rights of the child recommended that Canada:
"...ensure the principles of the best interests of the child is appropriately integrated and consistently applied in all legislative, administrative, and judicial proceedings.... one approach to ensure children's best interests are given priority consideration...is through the use of...Child Rights Impact Assessments."
Could the hon. member tell us if the government undertook one, or should the government have undertaken such an assessment with respect to this legislation?