Kirsty Duncan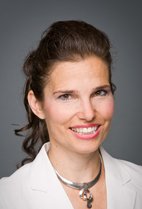 House of Commons photo
Track Kirsty
Your Say
Elsewhere
Crucial Fact
Her

favourite word

is health.
Liberal
MP for Etobicoke North (Ontario)
Won her last election, in 2011, with 42.40% of the vote.
Statements in the House
Business of Supply September 23rd, 2014
Mr. Speaker, I would like to thank my hon. colleague, whom I have worked with many times. I have enjoyed working with her.
We do have a plan. It has the same cost as the Conservatives', and our plan would actually create 175,000 jobs.
I really want the House to hear the plight of my constituents, so I will give one more story.
A woman who is working full time has raised two adult children and done so without support. Both children are at university. Both need to find summer jobs to pay for tuition. Both struggled to find work. She came to our office for assistance to get her children help for dental surgery, which both need. Unfortunately, she cannot afford the fee for the dental consult, and her children are in pain every day. She asked, "How do you think that makes me feel as a mother?"
This mother has done everything right and worked hard all of her life. Her children have also worked hard. They have one question: Where are the jobs?
Business of Supply September 23rd, 2014
Mr. Speaker, it is disappointing that the NDP is playing politics.
Over the last year, Canada has experienced very little job growth. From August 2013 to August 2014, the entire country created a net of only 81,300 jobs. Only 19% of those were full-time. In contrast, the United Kingdom created 775,000 jobs over the past 12 months. The United States created 2.2 million jobs.
Our plan has the exact same cost as the Conservatives', but the Liberal plan would actually create real potential for jobs.
Mr. Dan Kelly of the CFIB has said that he loves the Liberal Party of Canada plan and that it has lots of job potential
Business of Supply September 23rd, 2014
Mr. Speaker, I am pleased to rise today to speak on the Liberal opposition day motion regarding our premium exemption plan. I will be sharing my time with the member for Vancouver Centre.
My community of Etobicoke North and indeed all Canadians deserve a plan for jobs and growth. Unfortunately, the Conservatives' EI plan provides neither.
I have the privilege of serving a wonderful community. It is a place where I was born and raised. Etobicoke North is proudly one of the most diverse ridings in the country. Our constituents face challenges with family reunification, language barriers, a lack of jobs, and that is particularly for our youth.
Students' tuition, food, rent, transit and other costs have all been going up, yet student debt levels remain constant. The average post-secondary graduate carries $28,000 in debt. The unemployment and underemployment rates for youth have long-term consequences because it takes years to repay their debt. Parents and grandparents often step in to financially support their adult children.
This is scarring a generation of young Canadians and contributing to higher household debt and poor retirement savings.
Let me share some stories from the summer in my constituency office. I have permission to share each in the House of Commons. In fact, one of my constituents said, "Tell my story, I'm a person, I need a job, I have a family to feed. Make them care, make them do something that actually helps and doesn't hurt my family or me".
From my community, an international doctor cannot practise medicine, bringing the total to dozens and dozens of international medical graduates I have met. A man previously had his own law firm back home for almost two decades, came to Canada for a better life for his children, repeated his law education in Canada and still cannot find a job. A countless number of students, parents and even grandparents came looking for summer jobs so they and their family could pay their fall tuition. An equally high number of college and university graduates have been out of work for one, two and three years.
A woman who had a good-paying job for 20 years lost her job to outsourcing. After months without work, she was living out of her car, afraid to go to sleep at night and unable to pay for her lifesaving drugs. We called her specialist and explained the problem, paid her gas money so she could drive to the doctor and she was able to pick up sample medication. Another woman could not afford the pain killers after her surgery. She came to my office in tears with an ice pack to kill the pain, so I bought her medication and paid for her trips to and from the hospital.
I am tired of hearing the government's rhetoric about jobs. It is time for the government to take unemployment, and particularly youth unemployment, seriously and provide meaningful support to Canadians who are struggling. I was in my constituency office almost daily this summer and almost 80% of those who came to see me needed a job. Because of unemployment, they also needed clothing, food and other supports. We helped them find jobs and got them the supports they needed. Just last week I spent six hours in the community with business leaders as part of a program to create jobs in Etobicoke North.
Etobicoke North residents and all Canadians deserve a plan for jobs and growth. Unfortunately, the Conservatives' EI plan provides neither. The Liberals' EI premium exemption plan would reward businesses for each new job created in 2015 and 2016. This would represent a benefit of up to $1,280 for each newly created job, which for $225 million could help to create over 175,000 new jobs.
On the other hand, the Conservatives' EI rate reduction only encourages businesses to stay small and punishes them if they grow and are successful.
With the Conservatives' plan, only businesses with EI taxes below $15,000 would see any savings, creating an incentive for businesses to fire workers. The price tag for the Conservatives' new small business EI tax credit is estimated at $550 million over two years; that is, the Conservatives have announced an annual $225 million measure that is unlikely to produce jobs.
The Conservatives' EI tax credit is getting slammed by economists ranging from Jack Mintz to Mike Moffatt.
From Jack Mintz of the University of Calgary: "It becomes a disincentive to growth." From Stephen Gordon of Laval University: "But the Conservatives have yet again eschewed a straightforward and effective measure and adopted one that is complicated and most likely to have little effect on employment or wages." From David MacDonald of the Canadian Centre for Policy Alternatives: "So if you're an employer and your payroll is slightly over that $550,000, you've got a strong incentive to cut your payroll." From Mike Moffatt of the Mowat Centre: "...the proposed 'Small Business Job Credit' has major structural flaws that, in many cases, give firms an incentive to fire workers and cut salaries."
The Globe and Mail says that it is "...creating a perverse disincentive for small companies to grow".
The tax credit gives firms about $200 to hire someone but over $2,200 to fire someone.
The Liberals have a solution: use the money to give job creators an EI premium exemption for new jobs. I have heard from members of my community, who want to know when the Conservatives will drop their poor plan and adopt the Liberal plan, which would actually reward job creation and growth.
Under the Conservatives, 527 mid-sized firms of 100 to 499 employees vanished between 2007 and 2010. Canada has a lack of medium-size and large companies compared to the United States and most other developed countries. Also under the Conservatives, 9,000 exporters disappeared between 2008 and 2012 and may never come back.
Not only have jobs been lost, but Statistics Canada does not know where job vacancies exist in communities across Canada. The Auditor General's 2014 spring report confirmed that the Conservatives' undermining of Statistics Canada has left the government unable to accurately address the economic needs of Canadian communities.
Liberals believe the government must not only create the right conditions for economic growth but must also ensure that growth is sustainable in order to finally help the struggling middle class. We understand that we must create the conditions that allow for economic prosperity, including investment in education, infrastructure, and trade expansion. The Liberal focus is on creating new jobs and hiring more Canadians. This is the only way that we can grow the middle class and expand opportunities for Canadian families.
The people of Etobicoke North need jobs, and I have worked hard to get them jobs. I obtained funding for a Completing the Circle program, a $500,000 jobs program in our community in remembrance of Loyan Gilao. I personally review and edit resumes late into the night, sometimes doing two and three drafts. We get our people into job programs and we follow up with them to make sure their job searches are going in the right direction. While they search, we help them with food, clothing and whatever other supports they might need.
I buy medicine. A lady was looking for help because she was in agony from an ear infection that had raged for three weeks. She had pus and blood running down her face. The sad reality is that she could not afford antibiotics because she could not find a job.
A constituent asked of me "How come you have to find me a job? Why doesn't the government make it easier for me to get a job so I can pay taxes, contribute, and have my dignity?"
Petitions September 22nd, 2014
Mr. Speaker, I am pleased to present this petition regarding climate change, our most pressing environmental issue and perhaps the defining issue of our generation. Evidence shows that with climate change, extreme events such as heat waves and precipitation extremes will increase.
The petitioners call upon the government to accept the science of climate change, table a comprehensive climate change plan, identify the current value of government buildings and infrastructure assets, and the cost to climate-proof these assets.
Situation in Iraq September 16th, 2014
Mr. Speaker, I would like to thank my hon. colleague for his speech. He discussed humanitarian aid, and I would like to raise the plight of children one more time tonight.
UNICEF is extremely concerned about the reports of children and women. Children are being abducted by ISIL in areas under its control. We also have recruitment of child soldiers.
As of September 8, some 195 cases of grave violations have been verified and referred to support. Thousands of children have witnessed abductions, summary executions and torture. These children require immediate attention to support their mental health.
In Dohuk province, there are 1,100 schools, and 700 of these are occupied. UNICEF is calling for these schools to be vacated. Support is urgently needed for innovative approaches to reach Iraqi children with education.
The government has given $28 million in humanitarian aid. The Minister of Foreign Affairs has said it is insufficient. My question is this. Will the government give more, and what form will it take?
Situation in Iraq September 16th, 2014
Mr. Speaker, my friend and colleague across the way said the challenge is daunting, and it is. I think of children. Children are always disproportionately affected by displacement in armed conflict. I am deeply concerned about the critical humanitarian needs facing children and families affected by the conflict.
According to UN monitoring, up to 700 children have been killed or maimed in Iraq since the beginning of the year, including summary executions. ISIL has tasked boys as young as 13 years old to carry weapons, guard strategic locations, or arrest civilians. Other children are being used as suicide bombers.
The government is contributing $28 million. The Minister of Foreign Affairs has said it is insufficient. I will ask the government this again tonight. Will it provide more for humanitarian aid? What more it will undertake to protect the most vulnerable, the children?
Situation in Iraq September 16th, 2014
Mr. Speaker, I would like to thank my colleague for his caring and compassionate speech. He spoke about an unspeakable tragedy, and $28 million is not enough. In the words of the minister, it is insufficient, and we hope that more aid will be coming.
However, according to UNICEF Iraq, testimony gathered from displaced civilians in northern Iraq has revealed disturbing accounts of killing, abduction, and sexual violence perpetrated against women and children. The agony these girls and women are now suffering as a result of such ordeals requires an urgent scaling up in the provision of specialist mental health care and medical support as part of the broader response to this unfolding tragedy.
In June, the Minister of Foreign Affairs stated that "The time is now for the world to take action against sexual violence in conflict". I would like to know how much of the aid for Iraq has been earmarked to combat sexual violence in conflict.
Situation in Iraq September 16th, 2014
Mr. Speaker, my colleague has detailed how ISIL continues to show deliberate disregard for human rights by intentionally targeting religious minorities and civilians, including children and aid workers. I know the government has committed approximately $28 million in aid to the region, but the Minister of Foreign Affairs has called the current levels insufficient.
Will the government provide additional aid to the region and what form will this take?
Situation in Iraq September 16th, 2014
Mr. Speaker, there are currently 1.8 million people displaced over 1,500 locations. Only about 100,000 internally displaced persons, or IDPs, are in camps. Families and children are living in construction sites, under bridges, on the road. There are too many to assist. Shelter planning needs to be accelerated and more shelter needs to be urgently established.
I am wondering what more the government is doing to meet imminent weather-related needs of internally displaced families. Will Canada play a supportive role in providing funding for additional shelter?
Ebola Outbreak September 15th, 2014
Mr. Speaker, I would like to thank my colleague for truly an excellent speech that outlined the issues. It could not have been better.
She mentioned that another urgent need was opening up air routes that had been closed to affected countries. These closures have a huge impact, impeding the flow of experts and supplies into Africa, and the outbreak itself is having a negative impact on the economies of Guinea, Liberia and Sierra Leone. People need medical supplies, food, fuel, charcoal and other provisions. The World Health Organization does not recommend any travel or trade restrictions be applied except in cases where individuals have been confirmed or suspected of being infected with Ebola virus disease, or where individuals have had contact with cases of Ebola.
Could she talk about travel bans as well as how the government might provide leadership? We have medical professionals who might want to contribute. Is there something the government could do to make this easier for them?