Kirsty Duncan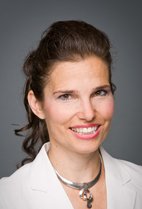 House of Commons photo
Track Kirsty
Your Say
Elsewhere
Crucial Fact
Her

favourite word

is health.
Liberal
MP for Etobicoke North (Ontario)
Won her last election, in 2011, with 42.40% of the vote.
Statements in the House
Petitions September 22nd, 2014
Mr. Speaker, I am pleased to present this petition regarding climate change, our most pressing environmental issue and perhaps the defining issue of our generation. Evidence shows that with climate change, extreme events such as heat waves and precipitation extremes will increase.
The petitioners call upon the government to accept the science of climate change, table a comprehensive climate change plan, identify the current value of government buildings and infrastructure assets, and the cost to climate-proof these assets.
Situation in Iraq September 16th, 2014
Mr. Speaker, I would like to thank my hon. colleague for his speech. He discussed humanitarian aid, and I would like to raise the plight of children one more time tonight.
UNICEF is extremely concerned about the reports of children and women. Children are being abducted by ISIL in areas under its control. We also have recruitment of child soldiers.
As of September 8, some 195 cases of grave violations have been verified and referred to support. Thousands of children have witnessed abductions, summary executions and torture. These children require immediate attention to support their mental health.
In Dohuk province, there are 1,100 schools, and 700 of these are occupied. UNICEF is calling for these schools to be vacated. Support is urgently needed for innovative approaches to reach Iraqi children with education.
The government has given $28 million in humanitarian aid. The Minister of Foreign Affairs has said it is insufficient. My question is this. Will the government give more, and what form will it take?
Situation in Iraq September 16th, 2014
Mr. Speaker, my friend and colleague across the way said the challenge is daunting, and it is. I think of children. Children are always disproportionately affected by displacement in armed conflict. I am deeply concerned about the critical humanitarian needs facing children and families affected by the conflict.
According to UN monitoring, up to 700 children have been killed or maimed in Iraq since the beginning of the year, including summary executions. ISIL has tasked boys as young as 13 years old to carry weapons, guard strategic locations, or arrest civilians. Other children are being used as suicide bombers.
The government is contributing $28 million. The Minister of Foreign Affairs has said it is insufficient. I will ask the government this again tonight. Will it provide more for humanitarian aid? What more it will undertake to protect the most vulnerable, the children?
Situation in Iraq September 16th, 2014
Mr. Speaker, I would like to thank my colleague for his caring and compassionate speech. He spoke about an unspeakable tragedy, and $28 million is not enough. In the words of the minister, it is insufficient, and we hope that more aid will be coming.
However, according to UNICEF Iraq, testimony gathered from displaced civilians in northern Iraq has revealed disturbing accounts of killing, abduction, and sexual violence perpetrated against women and children. The agony these girls and women are now suffering as a result of such ordeals requires an urgent scaling up in the provision of specialist mental health care and medical support as part of the broader response to this unfolding tragedy.
In June, the Minister of Foreign Affairs stated that "The time is now for the world to take action against sexual violence in conflict". I would like to know how much of the aid for Iraq has been earmarked to combat sexual violence in conflict.
Situation in Iraq September 16th, 2014
Mr. Speaker, my colleague has detailed how ISIL continues to show deliberate disregard for human rights by intentionally targeting religious minorities and civilians, including children and aid workers. I know the government has committed approximately $28 million in aid to the region, but the Minister of Foreign Affairs has called the current levels insufficient.
Will the government provide additional aid to the region and what form will this take?
Situation in Iraq September 16th, 2014
Mr. Speaker, there are currently 1.8 million people displaced over 1,500 locations. Only about 100,000 internally displaced persons, or IDPs, are in camps. Families and children are living in construction sites, under bridges, on the road. There are too many to assist. Shelter planning needs to be accelerated and more shelter needs to be urgently established.
I am wondering what more the government is doing to meet imminent weather-related needs of internally displaced families. Will Canada play a supportive role in providing funding for additional shelter?
Ebola Outbreak September 15th, 2014
Mr. Speaker, I would like to thank my colleague for truly an excellent speech that outlined the issues. It could not have been better.
She mentioned that another urgent need was opening up air routes that had been closed to affected countries. These closures have a huge impact, impeding the flow of experts and supplies into Africa, and the outbreak itself is having a negative impact on the economies of Guinea, Liberia and Sierra Leone. People need medical supplies, food, fuel, charcoal and other provisions. The World Health Organization does not recommend any travel or trade restrictions be applied except in cases where individuals have been confirmed or suspected of being infected with Ebola virus disease, or where individuals have had contact with cases of Ebola.
Could she talk about travel bans as well as how the government might provide leadership? We have medical professionals who might want to contribute. Is there something the government could do to make this easier for them?
Ebola Outbreak September 15th, 2014
Mr. Speaker, my colleague is right. Dr. Margaret Chan, Director-General of the World Health Organization, said the Ebola outbreak is "the largest, most complex and most severe we've ever seen" and is racing ahead of control efforts. The UN coordinator for the Ebola response estimates the cost to respond at $600 million and will require several thousand people to scale up our response three to four times.
The WHO assistant director-general for global health security said, "We don't have enough health workers, doctors, nurses, drivers, and contact tracers" to handle the increasing number of cases. Insufficient health personnel and facilities to care for the growing number of cases is fueling the spread of the epidemic, as families are forced to care for patients at home.
In light of this being the most severe outbreak, as he points out, will Canada provide more money and additional health personnel?
Ebola Outbreak September 15th, 2014
Mr. Speaker, I thank my colleague for his very thoughtful speech. Money and materials are important, but these two things alone cannot stop Ebola virus transmission. The World Health Organization said that human resources are clearly the most important need. Doctors and nurses are needed. The World Health Organization is hoping that Cuba's offer of 165 people will catalyze additional offers of support from other countries.
The government has heard all night that more needs to be done. Will Canada provide more money? The $5 million is not enough. That is the most recent investment. We have asked many times how many people, specialists, the government has sent. We have yet to get an answer tonight. Will the government send a field hospital?
Ebola Outbreak September 15th, 2014
Mr. Speaker, according to U.S. scientists, the Ebola outbreak may last a further 12 to 18 months, although the WHO is standing by its original numbers. The director of CDC, Dr. Frieden, has said that the situation is worsening and is spiralling out of control.
The U.S. said that it will build a 25-bed, $22-million field hospital in Liberia to care for health care workers, with 100 staff and 50 more coming. France will deploy 20 specialists to Guinea. Britain will build and operate a 62-bed hospital in Sierra Leone.
We have a critical shortage of trained health professionals. I wonder if Canada will help with the field hospital. How many specialists has Canada sent, and will Canada do more?