Kirsty Duncan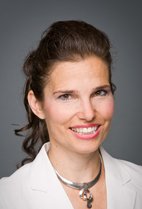 House of Commons photo
Track Kirsty
Your Say
Elsewhere
Crucial Fact
Liberal
MP for Etobicoke North (Ontario)
Won her last election, in 2011, with 42.40% of the vote.
Statements in the House
World Tuberculosis Day March 24th, 2014
Mr. Speaker, today is World Tuberculosis Day, and this year's theme is "Reach the 3 million". While TB is curable, current efforts to find, treat, and cure everyone who gets the disease are not sufficient. Of the nine million people a year who get sick with TB, three million are missed by health systems.
Many of these three million people live in the world's poorest, most vulnerable communities, or are among marginalized populations such as indigenous peoples, internally displaced persons, and refugees.
Let us work to overcome today's TB challenges: treating the three million people missed by health systems; slow progress in tackling multi-drug resistant TB; and increased and prompt delivery of antiretroviral therapy for TB patients living with HIV.
Let us ensure that TB REACH, an initiative of the Stop TB Partnership, is funded, and that everyone suffering from TB has access to diagnosis, treatment, and cure.
Questions Passed as Orders for Returns March 7th, 2014
With regard to proposals approved for funding by the former Canadian International Development Agency (CIDA), for fiscal years 2010-2011, 2011-2012 and 2012-2013, in an Excel spreadsheet, broken down by (i) the fiscal year when the project was approved, (ii) the title of the project, (iii) the amount that was approved, (iv) the date (year-month-day) that the proposal was received by CIDA in its final form, (v) the date (year-month-day) that an approval memo was first delivered to the Minister's Office for consideration as indicated in CIDA's memo tracking system, (vi) the date (year-month-day) that the proposal received final approval, what were: (a) all the proposals approved for funding by the Multilateral Branch; (b) all the proposals approved for funding by the Geographic or Bilateral Branch; and (c) all the proposals approved for funding by the Partnership with Canadians Branch?
Questions Passed as Orders for Returns March 7th, 2014
With regard to the development and operation of the Canadian Multiple Sclerosis Monitoring System (CMSMS) announced in March 2011: (a) what are the government's baseline assumptions for the CMSMS, (i) how many Canadians live with MS according to the government's source, (ii) what is the government's source; (b) what have been the challenges in developing the system between March 2011 and today, (i) how has each challenge been overcome, (ii) what are the achievements to date, (iii) what milestones has the government planned between December 2013 and December 2015 and by what dates; (c) what is the cost of developing the system, broken down by costs to date; (d) how much money did the Canadian Institutes for Health Research (CIHR) contribute to the development of the CMSMS, (i) were there any other partners involved in the development of the system, (ii) if so, who are they, (iii) what has each contributed; (e) who was involved in the design and development of the CMSMS, (i) from what departments/institutions were they, (ii) were potential conflicts of interest declared and, if so, how; (f) what health information does the CMSMS track, specifically, with regard to (i) chronic cerebrospinal venous insufficiency (CCSVI), (ii) impacts of CCSVI treatment, including but not limited to use of the following scales, Expanded Disability Status Scale, Modified Fatigue Impact Scale, Multiple Sclerosis Impact Scale, and Multiple Sclerosis Quality of Life Inventory, (iii) pharmaceutical treatments for MS, (vi) adverse drug reactions by MS drug; (g) who is/was overseeing pilot testing, (i) who is/was responsible for ensuring that patient information is/was protected, (ii) who is/was responsible for the integrity of the results; (h) were ethical reviews for pilot testing necessary and, if so, on what date did each pilot site pass ethical review; (i) when is pilot testing expected to/did it take place and at which MS clinics will/did testing occur; (j) on what date did recruitment of patients begin for each pilot site and what methods are/were used to recruit patients; (k) how many MS patients are/were recruited for each site and how is/was consistency ensured across sites; (l) what information are/were MS patients given about the pilot testing and how their information will be/was protected and used, (i) is/was participation voluntary, (ii) can/could patients pull out of the testing at any time, (iii) what health information is/was being tracked at each pilot site and at what time intervals, (iv) what health information is being/was tracked about CCSVI and impacts of CCSVI treatment, including but not limited to use of the following scales, Expanded Disability Status Scale, Modified Fatigue Impact Scale, Multiple Sclerosis Impact Scale, and Multiple Sclerosis Quality of Life Inventory, (v) what health information is/was being tracked about pharmaceutical treatments for MS, (vi) what adverse drug reactions are/were being tracked by MS drug; (m) what is the relationship between the clinical trials and the CMSMS, (i) will data be transferred from one to the other and, if so, how will this happen, (ii) when will it begin, (iii) who will be responsible for the oversight; (n) what are the estimated operating costs annually for the CMSMS and at what sites is/will the CMSMS operating/operate; (o) how much money is/will the CIHR contributing/contribute to the operation of the CMSMS, (i) are/will there be any other partners in the operation of the CMSMS and, if so, (ii) who are they, (iii) what will they each contribute; and (p) how will the results of pilot testing be communicated to patients, the medical community and the general public and by what date is reporting expected to occur?
Status of Women March 4th, 2014
Mr. Speaker, when will the government put in place a national action plan to end violence against women, and launch an inquiry into missing and murdered indigenous women?
Status of Women March 4th, 2014
Mr. Speaker, a report on the cost of violent crime in Canada contains sobering statistics. By far the largest cost is for sexual assault and other sexual crimes at nearly $5 billion, and 90% of these victims are women.
The government talks tough about protecting victims, unless that victim happens to be a woman. When will the government put in place a national action plan to end violence against women—
Children March 3rd, 2014
Mr. Speaker, in any emergency, children suffer most, and no child should ever face what the children in four level 3 emergencies around the world are facing.
In the Central African Republic, 2.3 million children are at risk of becoming victims of horrendous attacks, including being subject to sexual violence or decapitation. More than 6,000 children are being forced to serve as child soldiers. In the Philippines, devastated by Typhoon Haiyan, children need to leave makeshift structures and return to schools, and they need psycho-social supports. In South Sudan, 1.3 million children are threatened by malnutrition, a number that will rise in the coming months if people cannot plant before the rains come. Of the 9 million displaced people in Syria, half are children who face grave danger.
We risk a lost generation. Let us stand with these children, put vulnerable children at the heart of our work, and fight for children in crises.
Citizenship and Immigration February 27th, 2014
Mr. Speaker, yesterday the Minister of Citizenship and Immigration misled this House when he said the 14,000 Syrian immigrants admitted to Sweden since 2012 were temporary. That is wrong. They are permanent.
In contrast, Canada has committed to accept a paltry 1,300 refugees. What is worse, the minister is keeping community sponsors in the dark by refusing to tell them how many refugees they can bring in. Facing an impending refugee crisis, why will the minister not let them bring the refugees to Canada?
The Budget February 25th, 2014
Mr. Speaker, child hunger is an issue across Canada. We cannot have 169 other countries feeding their children and Canada not. The U.S. understood this in the 1940s. I also want to point out that I put forward several motions to end child hunger in this country.
Regarding a national housing strategy, one thing that could have been in the budget would have been to make an immediate and transformative investment in local community infrastructure and affordable housing across the country, instead of punching a hole of more than $3 billion in federal support, as the Conservative government has done. It is going to take until 2019 to get back to even last year's funding levels. Also, how municipalities can access that money remains a mystery,
The Budget February 25th, 2014
Mr. Speaker, it is unconscionable in a country as rich as Canada that any child goes to school hungry. Forty per cent of elementary school students and 62% of secondary school students in Toronto go to school hungry. Hungry children cannot learn. If they are hungry as children, it can affect their lifelong development. We need a national breakfast program in the country; 169 other countries feed their children every day. We are the only industrialized country without a national breakfast program.
We need to do better for our children. As Buzz Aldrin says, "If we can conquer space, we can conquer childhood hunger".
The Budget February 25th, 2014
Mr. Speaker, I will be splitting my time with the member for Winnipeg North.
I rise today to speak to budget 2014, which fails to acknowledge the genuine needs of middle class Canadians, like the good and hard-working people of my riding of Etobicoke North, and provides nothing to make the economy grow.
A new internal Conservative report shows that Canada's middle class is in fact mortgaging its future to stay afloat and making the Canadian dream "a myth more than a reality". This straightforward report reveals the plight of middle income Canadian families and stands in marked contrast to the brighter economic picture presented in this month's budget.
Why did the government prepare and review research over three years and then present a different picture to Canadians? Canadians expect openness and transparency from their government. That is why the Liberal leader rightly opened up the books of Liberal members of Parliament to public scrutiny. Transparency is not a slogan or a tactic for our leader. Rather, it is a way of doing day-to-day business.
This new Conservative government report shows that "Middle-income families are increasingly vulnerable to financial shocks". It also shows that the market does not reward middle income families well, and as a result they get an increasingly smaller share of the earnings pie.
The Conservative government report further shows that, "many in the middle spend more than they earn, mortgaging their future to sustain their current consumption".
As our leader and now the Conservative government report has said, "middle-income Canadians are unlikely to move to higher income brackets, i.e., the 'Canadian dream' is a myth more than a reality".
Our Liberal leader is focused on the middle class and on making a real difference to middle class Canadians. Research from the Library of Parliament shows that since January 1, 2013, our leader explicitly acknowledged the middle class 52 times in the House of Commons. The NDP leader and the Prime Minister did so only nine times and twice respectively.
What Canada urgently requires is an action plan for growth to build a solid economic foundation. Instead, the Conservative government failed to fix its so-called jobs grant, which still does not even exist. There is still no consensus among the partners who will be expected to pay for it. The government is still planning to claw back funding that provinces currently devote to the disabled. There is still not a single penny of new federal investment, and it remains a total arbitrary mess.
From my daily work in our constituency office this summer and during constituency weeks, I know that the people of Etobicoke North need jobs. I have worked hard to get them jobs. I obtained funding for a completing the circle program, a $500,000 jobs program in our community in remembrance of Loyan Gilao, a young Somali Canadian man, a York University student with a bright future who was shot and killed in 2005.
There was not a day in these past constituency break weeks that my office did not have a student, a graduate, a parent, or even a grandparent come asking for help to find a job. They came and continue to come because we do help them find jobs. I personally review and edit resumes late into the night, sometimes doing two and three drafts. We get our people into jobs programs. We follow up with them to make sure their job searches are going in the right direction. While they search, we help them with food, clothing, and whatever other supports they might need.
At critical times I have personally bought medicine. We had a lady looking for help who was in agony due to an ear infection that had raged for three weeks. She had pus and blood running down her face. The sad reality is she could not afford antibiotics because she could not find a job. How many more stories are there like hers?
I repeatedly have bright, ambitious, and qualified university graduates come to get help after being out of school and out of work for two years. What are their pathways into the middle class? What has the government done to help them get there? I have numerous disappointed graduate students, international doctors, and teachers who struggle to find work. I have grandparents who come on behalf of their grandchildren—the first in the family to graduate from university and college—who had fled their country of origin to come to Canada, the land of promise, so that their children could have education. Now the children have education and they still do not have a job and cannot contribute to Canada's economy.
Besides working constructively with provincial partners to get a jobs grant that works and a larger infrastructure plan to drive growth, the Conservative government could also have taken some meaningful action on affordable housing. It could have enhanced a refundable accelerated capital cost allowance to encourage business investments in productivity and competitiveness. It could have torn down some of the barriers blocking access to all forms of post-secondary learning and skills. However, the government did not do any of that.
The economic reality under the Conservative government is the following: Economic growth in Canada has been sliding downward in each of the last three years. It is the worst growth record of any prime minister since R.B. Bennett, and there is stubbornly high unemployment, with 262,000 fewer jobs for young Canadians than before the recession. The government should have used last week's budget to implement a real plan for jobs, growth, and prosperity. However, for reasons that escape us, it chose not to.
The Conservative government squandered the opportunity, just as it squandered all the financial strength it inherited from its Liberal predecessors back in 2006. It was handed a decade of balanced budgets and the best fiscal position in the western world, but it blew it in less than three years. The Conservative government turned a record surplus into a record deficit in record time.
What about economic growth? Unfortunately, the government is running a chronic trade deficit, which became $1 billion worse at the end of last year. Where is the business investment in Canada? Businesses are piling up retained earnings, not having the confidence to invest in new ventures, staff, training, or technology.
Perhaps this is why a new Ipsos Reid poll shows that most Canadians simply shrugged off the federal budget. In fact, a majority of Canadians, or 76%, think the budget does not impact them at all and 20% of Canadians say the budget is "bad and they'd symbolically give it 'two thumbs down'...".
The people of my riding of Etobicoke North told me that, in addition to a jobs program that actually exists, they would have liked to have seen more support for better access to all forms of post-secondary education and better and new infrastructure. The reality is that some 70% of all future jobs will require post-secondary qualifications and only 50% of Canadian workers have those qualifications today. We must boost our achievement level.
Finally, in closing, the people of Etobicoke North want to know the government's position on income splitting. In the 2011 election, the Prime Minister announced in no uncertain terms that once he could claim a balanced budget, he would implement income splitting for couples with children under age 18. Now he is being contradicted by none other than his own finance minister on the wisdom of that commitment to income splitting.
The budget amounts to little to do about nothing, and my community of Etobicoke North and Canadians across this country deserve much better.