Mark Warawa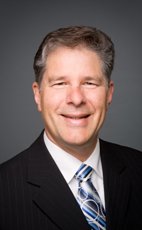 House of Commons photo
Track Mark
Your Say
Elsewhere
Crucial Fact
His

favourite word

is langley.
Conservative
MP for Langley (B.C.)
Won his last election, in 2011, with 64.50% of the vote.
Statements in the House
Petitions November 24th, 2014
Mr. Speaker, the second petition highlights, sadly, that 22-year-old Kassandra Kaulius was killed by a drunk driver. A group of people who have also lost loved ones to impaired drivers, called Families for Justice, believes that the current impaired driving laws are much too lenient.
They are calling for new mandatory minimum sentencing for people who have been convicted of impaired driving causing death.
Petitions November 24th, 2014
Mr. Speaker, I am honoured to present two petitions.
The first is with regard sex selection. It says that the three deadliest words in the world are "it's a girl" and that through the practice of sex selection internationally, there are now over 200 million girls missing, making the world a very dangerous place. The society of gynaecologists has strongly condemed this practice. A recent poll said that 92% of Canadians are opposed to this, and they are asking Parliament to condemn this horrible form of discrimination against women and girls.
Holodomor November 20th, 2014
Mr. Speaker, Saturday, November 22, marks the 81st anniversary of the Holodomor, a "death by hunger" genocide committed by Soviet dictator Joseph Stalin against Ukraine from 1932 to 1933. Though less known than other genocides, it was no less brutal and inhumane. In one year this deliberate catastrophe resulted in the deaths of 10 million Ukrainians. It was an act of pure evil that devastated the country of Ukraine and eliminated an entire generation of people.
On the fourth Saturday of every November we join Ukrainians in recognizing this dark chapter of their history. Since 2003, Canada has officially recognized the Holodomor for what it was, a genocide, which is an acknowledgement now shared by 23 other countries around the world.
The annual commemoration of this horrific event not only pays tribute to the innocent lives lost but also serves as a strong reminder of the duty that Canada has to stand up for a prosperous, free, and independent Ukraine.
Vechnaya Pamyat. Slava Ukraini.
Tougher Penalties for Child Predators Act November 20th, 2014
Mr. Speaker, I want to thank my colleague, who I consider a dear friend. She has been recognized around the world for her work on protecting children and women who are being exploited and for her fight against human trafficking. We applaud her, thank her for her work, and know that she will continue to do that important work in Canada.
Mandatory minimums are very important. The courts must maintain discretion, and they do. If we pass legislation asking for mandatory minimums that does not meet the charter test, it will not stand. However, many of the mandatory minimum sentences we have now, to toughen up the Criminal Code, are supported by the charter, and when warranted, they are needed.
There is another issue I have been asked by constituents to work on, which is to get mandatory minimum sentencing for people convicted of killing someone while driving impaired. They want mandatory minimums. They believe that the Criminal Code needs to be changed in that respect.
I believe that there are appropriate times to make these changes, and I hope we can find that balance in this Parliament.
Tougher Penalties for Child Predators Act November 20th, 2014
Mr. Speaker, I thank my friend from Charlottetown. I know he has a legal background, and I appreciate his commitment to participating in the debate and sharing his concerns about children being sexually exploited. I also appreciate his goal, which is the same as the government's, which is to reduce the number of victims of sexual exploitation in Canada.
We may not agree about when mandatory minimum sentences are appropriate. We have consulted with Canadians, and we continue to consult with Canadians. The fact is that Canadians want more mandatory minimum sentences than what our government is proposing. We have to reach that balance. I look forward to continuing to work with my friend across the way to find that balance, make Canada safer, represent our constituents, and amend the Criminal Code where appropriate.
Tougher Penalties for Child Predators Act November 20th, 2014
Mr. Speaker, it is a real honour to participate in the second reading of Bill C-26.
I will be sharing my time with the hard-working Minister of Canadian Heritage and Official Languages, and I want to thank her for her work on these important files. She has a huge heart. I got to know her a number of years ago, and she is one of the most compassionate people. The minister actually has a police officer background, so I can only imagine her caring and how much good work she did when she was a police officer.
I also want to thank the NDP and Liberal opposition colleagues for their commitment to support Bill C-26, demonstrating a concern to protect the victims of sexual assault and their commitment to support our victims bill of rights. It is the right thing to do as a House, to come together on these important pieces of legislation. It is very encouraging for me and all Canadians.
Bill C-26 is another concrete initiative of our government to combat all forms of child sexual exploitation. It aims to guarantee that sentences imposed for sexual offences against children reflect the gravity and reprehensible nature of these offences.
One of the ways that this bill proposes to attain this objective is to ensure that those who have committed sexual offences against children do not receive a sentence discount for cases where there are several victims. To better understand these proposed amendments, it is important to consider how sentencing is carried out in cases involving multiple offences.
Subsection 718.3(4) of the Criminal Code contains the general principles with respect to the nature in which sentences imposed in multiple offences are served, and that is, when they should be served concurrently, which is at the same time, or consecutively. Unfortunately, that provision is an amalgamation of legislative provisions, most of which have existed since the first Canadian Criminal Code. The text itself is difficult to read.
As a result, that provision provides little guidance to the sentencing courts. This bill proposes to clarify its content. When sentencing an offender at the same time for several offences, courts have the discretion to order that the sentences be imposed and served one after another, and that is called consecutively, or at the same time, called concurrently.
Over the years, the Canadian courts have developed an approach whereby they will generally order that the sentences are served consecutively, unless the offences arise out of the same event in a series of events in which case concurrent sentences are usually imposed.
In assessing whether the offences arise out of the same event, the courts will consider, for example, whether the offences have a real or temporal connection, or whether these offences have any logical connection to one another.
This rule is not absolute, though. Courts acknowledge that in some cases the sentences imposed for offences committed as part of the same event or a series of events are such that they should be served consecutively.
An example of this approach is reflected in situations where an offender tries to evade police after committing an offence, such as an armed robbery. The general rule is that in such a situation the sentences imposed on those offences would be served concurrently. However, courts will generally impose consecutive sentences in such situations in order to reflect the reprehensible nature of an offence committed in such situations.
Courts will generally follow the same principle in situations where an offender who is on judicial interim release, otherwise known as bail, commits another offence, for example, the offender is serving an offence, is out on bail and recommits another offence.
Courts generally agree that a sentence for an offence committed while the offender is on bail should be served consecutively to the sentence for the offence for which the offender is initially on temporary release. To do otherwise would send a message that there would be no consequence for the offence committed while on bail.
This bill proposes to codify these sentencing approaches by directing the courts to consider ordering that the term of the imprisonment imposed be served consecutively to any other sentence of imprisonment, particularly when the offences do not arise from the same facts.
It is also important to note that the totality principle, which is found in paragraph 718.2(c) of the Criminal Code, requires that where consecutive sentences are imposed, the combined sentence should not be unduly long or harsh.
Where this is the case, the principle provides courts with the discretion to impose concurrent sentences where consecutive sentences would otherwise be unwarranted. Although there is a great level of flexibility provided to the courts in determining whether it will be concurrent or consecutive sentences, the Criminal Code directs courts to order that the sentences imposed for certain serious offences be served consecutively in all cases. This is the case for the offences of possession of explosives by a criminal organization; the use of a firearm in the commission of an offence; terrorism offences, other than where the sentence of life imprisonment is imposed; and criminal organization offences.
As I mentioned in my opening remarks, the main purpose of this bill is to ensure that people who commit sexual offences against children receive sentences that reflect the gravity and reprehensible nature of these crimes. In addition to the proposed higher mandatory minimum penalties and higher maximum penalties for certain sexual offences against children, this bill proposes to add sentences for multiple child sexual offences to the list of mandatory consecutive sentences in order to ensure that there are fit sentences.
The proposed amendments would also direct a court to order that the sentences imposed for child pornography offences be served consecutively to sentences imposed for other contact sexual offences against a child. For example, let us consider an offender who is sentenced, at the same time, for accessing and making child pornography and for the sexual assault of a person under the age of 16. The proposed amendment would mean that the sentence for child pornography and the sentence for the sexual assault would be served consecutively.
This approach aims to recognize, in part, the courts' practice of imposing sentences that effectively recognize the heinous nature of sexual offences against children, and particularly child pornography, especially when it is distributed over the Internet and is thus made permanently accessible around the world.
The proposed amendments also target situations where there are several victims and would require that sentences imposed, at the same time, for offences involving the sexual abuse of one child be served consecutively to sentences for sexual abuse offences committed against another child. In many respects, the proposed amendments would bring greater uniformity and certainty in future sentencing practices, particularly in the context of child sexual abuse cases.
The bill proposes an approach that clearly reflects the government's commitment to ensuring that sentences for sexual offences against a child better reflect the gravity of these offences and that they make all child sexual offenders answer for the exploitation and sexual abuse they have committed. The proposed amendments would particularly end volume discounts in sentences given to offenders who have committed multiple sexual offences against a child and would ensure that each victim counted in the sentencing process.
I encourage my colleagues in this House to unanimously support this bill, without reservation. I think that is coming, and I look forward to that vote.
Protection of Canada from Terrorists Act November 18th, 2014
Mr. Speaker, I thank the member for the question. It is a good one.
It is a fundamental condition of good democracy that we provide the judiciary with discretion, and that is built into Bill C-44. The courts would have the discretion to make an exception. At the order of a judge, the identity of a human source could be disclosed if that information were critical to proving the innocence of the accused at the criminal trial, or where the judge determines that the individual were not a human source or that information would not reveal the source's identity.
Protection of Canada from Terrorists Act November 18th, 2014
Mr. Speaker, I thank the member for her question, but unfortunately the comments she made are not accurate.
In fact, our government has increased funding to CSIS and the RCMP by over one-third. Our government has provided $700 million more than the last years of the Liberals. That is a lot of money. It is a priority for this government to make sure Canada is safe.
The bill before us, Bill C-44, provides that balance that the NDP has spoken about. I hope those members will be part of that balance to make sure that Canada is secure, and civil liberties and Canadians are protected.
To be misleading by discussing funding cuts when in fact funding has increased is very unfortunate, and I hope the member will get on board.
Protection of Canada from Terrorists Act November 18th, 2014
Mr. Speaker, I am honoured today to rise to speak to Bill C-44, the protection of Canada from terrorism act.
It is important to begin this debate by acknowledging that all activities of the Canadian Security Intelligence Service are conducted in accordance with Canadian law. CSIS activities are also subject to full and complete review by the Security and Intelligence Review Committee, CSIS' dedicated review body. This seems to be something that my colleagues opposite are quite concerned about. They seem to think that we are in the movies where spies wantonly disregard our laws in order to put a stop to whatever threat may exist. While our security agencies do phenomenal work every day to keep us safe, it is not the content of a James Bond movie. Employees of CSIS follow the law, and that has constantly been found to be the case by the oversight bodies.
Let me put it quite simply for my friends across the way. This legislation would not change any of the robust review mechanisms that are currently in place. CSIS will continue to be subject to review and require judicial authorization for certain intrusive activities. CSIS will also continue to be accountable to its minister and to this Parliament. I say accountable to Parliament very deliberately. The director of CSIS, the commissioner of the RCMP, and the Minister of Public Safety recently appeared before a parliamentary committee for a frank and open discussion about the terrorist threat to Canada.
While some may call for these roles to be formalized and more bureaucracy to be created, we will continue to live by the old adage "if it ain't broke, don't fix it".
This legislation would clarify elements of CSIS' mandate and address serious operational gaps, particularly for CSIS' international activities, by confirming its authority to operate abroad; clarify that the court can issue warrants for CSIS' international activities in consideration of relevant Canadian law; prohibit the disclosure of the identity of CSIS human sources, with narrow exceptions; and finally, protect the identity of the CSIS employees who are likely to be engaged in covert activities. These amendments to the CSIS Act are vital to address threats to the security of Canada.
For the sake of debate, I will focus my remarks on the aspect of this legislation that prohibits the disclosure of CSIS human sources. However, before doing that I would like to provide some historical and organizational context for this debate.
Like our allies, intelligence is collected in Canada through a range of sources, including open source research, signals intelligence, foreign reporting, authorized intercepts, and, important for us here today, human sources.
Human intelligence includes, but is not limited to, information provided to CSIS by individuals acting covertly and in confidence as human sources. All forms of intelligence collected are vital to Canada's national security interests. CSIS has its own distinct mandate and corresponding review and authorization regimes that reflect the nature of its investigative activities.
CSIS' mandate is clearly defined in law. The CSIS Act authorizes it to collect and analyze intelligence to the extent that is strictly necessary and to provide advice on threats to the security of Canada. CSIS must be able to conduct investigations within and outside of Canada in order to fulfill that mandate.
CSIS' role in Canada's national security community is to investigate threat-related activity and to advise the Government of Canada's partners so that decisions may be taken on the basis of all information available. This role is specifically provided for by Parliament. In this manner, CSIS intelligence, which by its very nature must remain secret, may inform decisions related to entry into Canada, immigration status, government security clearances, aviation security, and criminal investigations, just to name a few.
CSIS' human-source-based intelligence collection is a fundamental component of its investigations. One could question whether CSIS would even continue to be an intelligence agency without information from its human sources. CSIS human sources regularly provide CSIS with valuable information on threats to national security and, like any modern intelligence agency, the identities of these CSIS human sources are closely guarded secrets to protect their ongoing access to relevant information and, most importantly, to protect their personal safety.
When these sources share information with CSIS, they often do so at great risk to both themselves and their families, and do so out of a desire to keep Canada safe. These individuals should be lauded for their sense of duty to Canada and our way of life. I challenge members in the House to imagine what would befall these persons divulging information on the activities of such nefarious individuals should they be found out. Undoubtedly, such individuals would be viewed as traitors for sharing information with CSIS. Needless to say, the physical safety of CSIS sources is at risk should their status as informants become known. To ensure the safety and security of these CSIS human sources, it is essential that their identities remain confidential and that the government be able to provide a degree of certainty to secure their co-operation.
In that regard, the Supreme Court recently ruled that CSIS human sources do not benefit from a class privilege as police informants do. This means there is currently no guarantee that a human source's identity will be protected from disclosure in legal proceedings; therefore, there is the need for change. At the same time, the court acknowledged that the practice of putting CSIS sources before the courts, even in closed proceedings, could have a chilling effect on the willingness of citizens to come forward. Failing to protect the identity of CSIS human sources could undermine existing human-source operations, weakening the very foundation of CSIS' investigative tradecraft. That is why I support adding human-source protection amendments to the CSIS Act, and I hope others do too.
Without clarity on such measures, CSIS risks seeing its sources compromised, together with the investigations connected to them. We should be clear, however, that the proposed amendments were drafted to comply with the principles of fundamental justice and as such provide for narrow exceptions to this prohibition. At the order of a judge, the identity of a human source could be disclosed if that information were critical to prove the innocence of the accused at the criminal trial or, were the judge to determine that the individual was not a human source or that the information could not be revealed through a source's identity. That creates the balance that we are concerned about. While such provisions would likely be used infrequently, they balance the need for human-source-identity protection and the right of the accused to a fair trial.
Modern intelligence collection draws on a variety of sources, including open-source research, interviews, information from domestic and international partners, and warranted intercepts. However, the voluntary and confidential reporting of human sources remains the cornerstone of CSIS investigations. The complex terrorist threat that Canada faces, including events abroad and those here at home, demands careful consideration of all tools at our government's disposal to protect the safety and security of Canadians and our way of life. Protecting the identities of individuals who put their lives in jeopardy to assist our Security Intelligence Agency in this effort is a very important element in this response. That is why I call on all hon. members to support the important legislation of Bill C-44 before us today.
Protection of Canada from Terrorists Act November 18th, 2014
Mr. Speaker, this came before the standing committee and the member said it was rushed through, which I do not believe is accurate.
He said he has concerns about changes to the census, about oversight, and regarding the Maher Arar commission. Were these issues that he or his colleagues brought up at the standing committee when this was thoroughly debated and sent back to the House?