Mark Warawa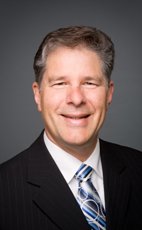 House of Commons photo
Track Mark
Your Say
Elsewhere
Crucial Fact
His

favourite word

is langley.
Conservative
MP for Langley (B.C.)
Won his last election, in 2011, with 64.50% of the vote.
Statements in the House
Victims' Rights September 18th, 2014
Mr. Speaker, tomorrow is an important occasion for me, for Canada's Parliament, and for victims across Canada. Tomorrow, Bill C-489, the safe at home bill, comes into effect. I want to share this milestone with a victim and her family.
A few years ago, they came into my Langley office and told their story of a sexual assault. They lived in anguish when the sex offender was sentenced to serve house arrest right across the street from their home. The neighbourhood that they had once loved was now the place they dreaded to be, because their attacker was there. The mother, with tears, asked me why they should have to move, since they were the victims. That was a great question. Everyone should have the right to feel safe in their own home. This bill helps to ensure that victims' concerns are being heard and considered.
The safe at home bill is now the law because of the strong support from our Prime Minister, the justice minister, and my colleagues on both sides of the House and the Senate. I thank them for working with me to make a stronger, safer Canada.
Petitions September 15th, 2014
Mr. Speaker, the second petition represents thousands of people in British Columbia.
The petitioners highlight that 22-year old Kassandra Kaulius was killed by a drunk driver. A group of people that has also lost loved ones to impaired driving calls itself Families for Justice. These people believe that the current impaired driving laws are too lenient.
The petitioners call for a new mandatory minimum sentencing for people who have been convicted of impaired driving causing death.
Petitions September 15th, 2014
Mr. Speaker, I have two petitions to present.
The first petition highlights that the growing crisis in Syria has already generated 2.8 million refugees. Canada has committed to resettling 1,300 Syrian refugees.
The petitioners ask the Government of Canada to increase the resettlement quota for Syrian refugees to 10,000 under an accelerated program.
Red Tape Reduction Act June 19th, 2014
Mr. Speaker, I listened intently to my colleague across the way as he addressed the importance of environmental assessments. I would agree that environmental assessments of any project in Canada must be considered and that we respect these assessments, because they are important. They should be science-based. When an environmental assessment takes place, it is important that we consider it. We do not have to agree with the assessment, but we should show respect for it. It is important that we make decisions based on logic and science.
The reason I bring this up is that the member highlighted the importance of these assessments, and yet, just two days ago, the northern gateway pipeline was referred to. There was an environmental assessment that started over four years ago. There were 1,450 intervenors who spoke, over 9,000 letters and correspondence received, and first nations were consulted. After this environmental assessment was completed, the government considered the report and its recommendations, and the independent judicial body that did this assessment recommended that the northern gateway pipeline go ahead, provided it met 209 criteria. The government has considered this carefully, and, after careful consideration, we have agreed with it.
My question is this. The NDP ideology is that we are going to ignore an environmental assessment like that. When will the NDP recognize science-based environmental assessments and when will their ideology get in the way?
Protection of Communities and Exploited Persons Act June 12th, 2014
Mr. Speaker, I would like to thank the minister for his work on this important file. As he highlighted, the Bedford decision required Parliament to deal with this issue.
I would like to ask him what level of consultation there has been over the last number of months in preparing for today and for Parliament to now deal with it. I wonder if he could elaborate on the collaboration.
I wonder if he could also elaborate on why he thinks the opposition wants to delay this. We know that this is the theme song of the Liberals. Their motto is, "why did we not get it done?" Maybe he could elaborate on why the NDP would be so opposed to dealing with this important social issue. This responsibility has been passed on to Parliament by the Supreme Court, so why would the NDP want to dither and delay the passage of this bill?
Petitions June 12th, 2014
Mr. Speaker, I am honoured to present a petition that represents thousands of people from British Columbia. The petition highlights that 22-year-old Kassandra Kaulius was tragically killed by a drunk driver. Families for Justice is a group of people who have also lost loved ones to drunk drivers. They say that the current impaired driving laws are much too lenient. They call for new mandatory minimum sentencing for people who have been convicted of impaired driving causing death.
Economic Action Plan 2014 Act, No. 1 June 5th, 2014
Mr. Speaker, I would like to thank that member for his work in raising this issue. For many Canadians he is a role model for adoption, with his love for children and his big heart.
This government values family. As I said before, we get things done. We do not just talk the talk; we walk the walk.
This is another example, showing in tangible ways how we support families, including adoption.
I would like to thank that member for all the work he has done on that file.
Economic Action Plan 2014 Act, No. 1 June 5th, 2014
Mr. Speaker, the former Liberal government had a reputation of not getting things done because it would do too much studying, and I think of the Sydney tar ponds, formerly the dirtiest, most contaminated site in Canada. It was studied many times. Within months of our becoming government in 2006, I had the honour of going there and announcing that we were going to clean it up. Now it is a beautiful park. It is a beautiful site.
This is a government that gets things done. We do not delay as the former Liberal government did or as the opposition wants us to do. We get things done.
Economic Action Plan 2014 Act, No. 1 June 5th, 2014
Mr. Speaker, our hearts go out to the families of those who lost their lives in the tragic rail disaster in Quebec. This government and the minister are doing an incredible job in dealing with those important issues.
I am really shocked again that the NDP is using its delay tactics. Our government wants to take action because we are a government that gets things done. We make sure that the rails are safe for Canadians.
I would ask the member across the way to work with our government and that his party not to attack and delay. Delay means putting off what Canada needs in terms of safety in our rail system. The NDP is trying to delay that, and that is not what Canadians want.
Economic Action Plan 2014 Act, No. 1 June 5th, 2014
Mr. Speaker, it is an honour to represent beautiful Langley, British Columbia, and to have the opportunity to speak briefly to the many strengths of Canada's new economic action plan 2014.
I would like to begin my comments by reflecting on what I have heard from the NDP. I was shocked, maybe I should not have been, that it does not want us to balance our budget. It wants us to continue all the different programs that have reached the end of their lives. They want to continue deficit spending. That is not what Canadians want.
We will continue to work hard creating jobs and an environment where the economy can grow and we can balance the priorities of Canadians.
I would like to highlight the important contribution that our natural resources, forestry, and agriculture make to the Canadian economy, which is a pillar of our government's economic action plan. These sectors create jobs and prosperity, particularly in rural communities across Canada.
For example, consider Canada's natural resources sector. This sector represents 18% of the economy and over half of our exports. It supports 1.8 million jobs directly and indirectly. That is where a large percentage of the money for programs is coming from. Furthermore, it generates over $30 billion annually in revenues to governments, which is equal to approximately half of all spending in hospitals in Canada in 2013.
There are hundreds of natural resources projects under way or planned in Canada over the next 10 years, representing a total potential investment of $650 billion. That is huge.
A significant element of this economic boost is represented by Canada's unique oil sands industry. This sector is an asset that will increasingly contribute to the prosperity of all Canadians, including the programs that the opposition NDP and Liberal parties want but do not want to pay for.
The oil sands is among the world's largest technological projects, contributing about 275,000 jobs across Canada and $48 billion in GDP, numbers that could grow to an average of 630,000 jobs and a contribution of $113 billion in GDP per year by 2035. That is huge. This is due to an increasing global demand for resources, particularly from the emerging economies.
Increasing global demand for resources like our oil, particularly from emerging economies, will create new economic and job opportunities from which all Canadians will benefit. However, Canadians will only reap the benefits that come from our natural resources once investments are made by the private sector to bring these much-needed resources to market.
Approval processes can be long and unpredictable. Delays and red tape often plague projects that pose few environmental risks. That is why our government has worked hard since 2006 to streamline and improve the regulatory process while safeguarding and protecting the environment.
A modern regulatory system should support progress on economically viable major economic projects and should sustain Canada's reputation as an attractive place to invest. That is why, as part of Canada's economic action plan, we are modernizing the federal regulatory system by establishing clear timelines, reducing duplication and regulatory burdens, and focusing resources on large projects where the potential environmental impacts are the greatest. That makes sense.
For example, we are implementing system-wide improvements to achieve the goal of one project, one review within clearly defined time periods.
In addition, we have invested $54 million over two years to support more effective project approvals through the major projects management office initiative. In our most recent budget, we announced $28 million over two years for the National Energy Board for comprehensive and timely reviews of applications and to support the participant funding program. We have also eliminated tariffs on mobile offshore drilling units used in offshore oil and gas exploration and development.
We also announced an extension of the mineral exploration tax credit to March 31, 2015. This credit helps the junior exploration companies raise capital by providing an incentive to individuals who invest in flow-through shares issued to finance mineral exploration. The credit is in addition to the regular deduction provided for the exploration expenses flowed through from the issuing company. Since 2006, this measure has helped junior mining companies raise over $5 billion for exploration. Promoting the exploration of Canada's rich mineral resources by junior mining companies offers important benefits in terms of job creation and economic development across Canada, including in rural and northern communities.
Our government has also amended the Coasting Trade Act to improve access to modern, reliable seismic data for offshore resource development. Since 2004, mobile offshore drilling units used in oil and gas exploration and development have been permitted to be temporarily imported into Canada on a duty-free basis under the Mobile Offshore Drilling Limits Remission Order. This remission order was extended in 2009 for another five years and was set to expire in May 2014.
Economic action plan 2014 proposes to eliminate the 20% most-favoured-nation rate of duty on imported mobile offshore drilling units. This measure would permanently eliminate the disincentive for exploration leading to oil and gas discoveries in offshore Atlantic and Arctic regions and would create a level playing field with other major oil and gas countries competing for offshore petroleum industry investment.
Offshore oil and gas developments create jobs and support economic growth in Canadian communities. Continued exploration activity is required to bring new projects to communities and to sustain these economic benefits over a long term. However, it depends on modern, reliable seismic technology and data. That is why amending the act would ensure that companies have the information they need to identify potential resource development opportunities.
In addition to supporting responsible resource development, we must not forget the important contribution our forestry sector makes to our country. Canada's forestry sector directly employs over 200,000 workers in all regions of the country, including in 200 communities that rely on the sector for at least 50% of their economic base. Our government has helped keep this vital industry strong. The investments in the forestry industry transformation program, introduced in budget 2010, has been successful in enabling Canadian forestry companies to lead the world in demonstrating the viability of innovative technologies that improve efficiencies, reduce environmental impacts, and create high-value products for Canada's world-class forestry resources. Through programs like the IFIT, we have seen an over 1,000% increase in exports to China, which has helped the sector weather the economic downturn in the U.S. Economic action plan 2014 would build on this success by providing $90.1 million over four years, starting in 2014-15, to renew the IFIT program. Our government will continue to work with the forestry sector as it invests in innovative new products and pursues new markets for Canadian forest products.
Finally, the last topic I would like to highlight is our support for the agriculture and agri-food sector. The agricultural and agri-food sector in Canada accounts for over $100 billion in economic activity and provides employment for over 2.1 million Canadians.
Langley is an environmentally friendly community, but agriculture is also very important. I invite all members during the upcoming summer to spend some time out in beautiful Langley, British Columbia. Also, I encourage all members in this House to support Canada's economic plan. It creates jobs, it creates prosperity, and it is the right thing to do.