Mark Warawa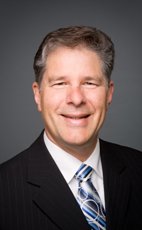 House of Commons photo
Track Mark
Your Say
Elsewhere
Crucial Fact
His

favourite word

is offender.
Conservative
MP for Langley (B.C.)
Won his last election, in 2011, with 64.50% of the vote.
Statements in the House
Petitions February 26th, 2015
Mr. Speaker, I present a petition that, sadly, informs the House that 22-year-old Kassandra Kaulius was tragically killed by a drunk driver who chose to drive while impaired. Kassandra's family was devastated.
Families for Justice is a group of Canadians who have also lost loved ones who were killed by an impaired driver. They believe that Canada's impaired driving laws are much too lenient. They want the crime to be called what it is: vehicular homicide. It is the number one cause of criminal deaths in Canada. More than 1,200 Canadians are killed every year by drunk drivers.
Families for Justice is calling for mandatory sentencing for vehicular homicide and for this Parliament to support Bill C-652.
Tougher Penalties for Child Predators Act February 25th, 2015
Mr. Speaker, I want to thank the member across the way. She definitely is passionate. She is bright. She is a lawyer, and that is not an insult. However, she said a lot.
To summarize, she said that the government has promised a lot. That is true. We have promised to make Canada safer. We have one of the best judicial systems in the world, but it needs to be improved, and that is what Bill C-26 does. She said we are doing a lot, and she is correct. We are doing a lot to make sure we have kept our promises.
One of the key parts of Bill C-26 is to hold offenders to account and to protect the victims. If offenders reoffend during their warrant period, should the sentence for that offence be served concurrently or consecutively? Should it be at the same time they are serving their initial sentence, or should it be added on?
There is another question on concurrent and consecutive sentences in the case of multiple victims. If victim number one was sexually assaulted and then victim number 2, at a different time, was also sexually assaulted, and then victim number 3 was sexually assaulted, would those be three convictions? If there were three convictions, would those sentences be served all at the same time by that person, or should the sentences be consecutive and be served one after another?
I think Canadians want them served one after another. I would ask for the ideology of the NDP on that issue.
Tougher Penalties for Child Predators Act February 25th, 2015
Mr. Speaker, I really want to thank the minister for all the work he has done on this important file and this bill.
Why do the Liberals and the NDP have such a long legacy of focusing on the offender and not the victim? Why are they falsely telling the House that mandatory minimum sentences have no effect when, in fact, they do have a very strong effect?
Can the minister address those important questions about the reasons for the misleading information from the opposition and why they have a legacy of sticking up for the offender and not the victim?
Petitions February 25th, 2015
Mr. Speaker, I sadly present this petition to inform the House that Bryan McCron, a 49-year-old single dad, was tragically killed by a drunk driver. As he lay dying along the side of the freeway with his son holding him, the drunk driver came over and started beating up on both of them.
Families for Justice is a group of Canadians who have also lost loved ones to impaired drivers. They believe that Canada's impaired driving laws are much too lenient. They want the crime to be called vehicular homicide, which is in Bill C-52, and they also want the government to introduce legislation that would require mandatory sentencing for those who have killed somebody while driving drunk.
Trinity Western University February 23rd, 2015
Mr. Speaker, Canadians are shocked to find out that an organization is attempting to deny Canada's brightest students the right to work in Canada because of their religious views.
The Bank of Montreal has been discriminating against Trinity Western University students. BMO has aggressively opposed TWU law school graduates from practising law in Canada. This is one of Canada's largest banks. Why is it attacking religious freedoms?
Canada's Charter of Rights and Freedoms confirms and protects our religious freedoms. Both the Supreme Court of Canada and the Supreme Court of Nova Scotia have upheld these democratic rights. The Supreme Court has said that our religious freedoms should be permitted to exist and should be encouraged to thrive.
Canadians want their rights and freedoms to be taken seriously. They do not want a big national bank to bully a small private university. Canadians want their banks to focus on what they are there for, to focus on the economy and to provide financial assistance to Canadians.
We call on the Bank of Montreal to reverse its discriminatory position and respect the religious freedoms of all Canadians.
Anti-terrorism Act, 2015 February 23rd, 2015
Mr. Speaker, the member is quite right. I want to thank him for serving Canada over the years, not only as a police officer formerly but also here as a member of Parliament.
We have increased the resources available, but every time the New Democrats and the Liberals have opposed this. We want to have a strong and safe Canada, and Bill C-51 would give our police and security forces and CSIS the tools they need.
Anti-terrorism Act, 2015 February 23rd, 2015
Mr. Speaker, I do acknowledge that the Liberal member is consistent in believing that national security will work out, that everything will work out, that the economy will manage itself and everyone will live in harmony and love. However, that is not reality.
War has been declared against Canada and we are taking appropriate action. Creating a carbon tax and hiring more bureaucracy to manage this would be irresponsible. It would not protect Canadians. What we would do as a result of this this legislation, Bill C-51, needs to be supported by every member of the House.
Anti-terrorism Act, 2015 February 23rd, 2015
Mr. Speaker, I want to thank the member for her question, but obviously it has been vetted by her party, which unfortunately opposes protecting Canada and Canadians.
It is currently not a criminal offence to advocate or promote terrorism. The New Democrats want that to stay. The ability to arrest someone who is in general terms advocating and promoting the activity of terrorism does not exist. The New Democrats want that to stay.
The threshold for arrest in the Criminal Code is specific to someone who knowingly instructs, directly or indirectly, any person to carry out terrorist activities. The anti-terrorism act, 2015, would make it an offence to advocate or promote terrorism in broader terms:
Every person who, by communicating statements, knowingly advocates or promotes the commission of terrorism offences in general—other than an offence under this section—while knowing that any of those offences will be committed or being reckless as to whether any of those offences may be committed, as a result of such communication, is guilty of an indictable offence and is liable to imprisonment for a term of not more than five years.
We are trying to protect Canada and Canadians. We are at war with terrorism and need to act accordingly. To do nothing, as the New Democrats suggest, is irresponsible. It is not what Canadians want nor what Canada needs.
Anti-terrorism Act, 2015 February 23rd, 2015
Mr. Speaker, I am pleased to add my voice to the debate on Bill C-51, the anti-terrorism act, 2015.
The international jihadist movement has declared war on Canada. We have tabled this important legislation to stop terrorists dead in their tracks before they can harm law-abiding Canadians. The legislation before us contains a number of provisions that work toward a common goal, which is to protect Canada and Canadians. It is a broad approach to a global program that has reached our doorsteps.
I will focus my remarks today on important amendments to the Immigration and Refugee Protection Act, commonly known as IRPA, and specifically to Division 9 of the act.
As members of the House know, IRPA sets out the legal framework for Canada's immigration and refugee programs. Our immigration programs serve a number of purposes, including enriching the social and cultural fabric of Canada, reuniting families, and strengthening our economy.
However, the immigration program also plays a fundamental role in maintaining the integrity of our borders and safeguarding our national security. In this respect, the government must sometimes turn to Division 9 of IRPA, which contains mechanisms that allow the government to use and protect classified information when deciding whether a non-citizen can enter or remain in Canada.
Indeed, Division 9 mechanisms and their predecessors have been used for more than three decades. These include security certificates before the Federal Court and applications for non-disclosure before the Immigration and Refugee Board and the Federal Court.
Certificates commonly known as "security certificates" are perhaps the most well-known proceeding under Division 9. They are used in exceptional circumstances when classified information is required to establish that a non-citizen is inadmissible to Canada for serious grounds of security, human or international rights violations, or serious or organized criminality.
The information involved in these cases, which we commonly refer to as "classified information", cannot be disclosed publicly because doing so would injure national security or endanger the safety of a person. The certificate is signed by the Minister of Public Safety and Emergency Preparedness and by the Minister of Citizenship and Immigration. It is then referred to the Federal Court. If the Federal Court determines the certificate is reasonable, it becomes a removal order that is in force.
The system includes strong safeguards. There is broad judicial discretion to ensure the overall fairness of the proceedings. Furthermore, since 2008, special advocates who are non-governmental lawyers with the required security clearance to handle classified information protect the interests of non-citizens during the closed portions of the proceedings.
In 2014 the Supreme Court of Canada found that the security certificate regime provides for a fair and constitutional process. Today we see that the recent phenomenon of individuals travelling abroad to engage in terrorist-related activities reinforces the need for Division 9 proceedings. In some of these cases, Division 9 may be the only mechanism available to pursue immigration proceedings against non-citizens so that they are unable to obtain or retain an immigration status, such as a permanent residency, and pursue their removal from Canada.
Given the nature of the global threat environment, it is critical that the government be able to rely on effective and fair mechanisms to protect classified information in immigration proceedings before the courts and the Immigration and Refugee Board. Therefore, we believe that it is important to make limited and targeted changes to Division 9.
Recent Division 9 cases have shown that there are times when classified information has become part of a case, even when it was irrelevant, repetitive, or not used by the government to prove its allegations. It also did not allow the persons subject to the proceedings to be reasonably informed of the case against them. The lack of clarity in Division 9 with respect to what information needs to form part of a case has increased the length of time needed to complete these proceedings. This is inconsistent with the legislative obligation to ensure expediency in these cases.
Classified information must always be handled according to specific procedures distinct from those used to handle unclassified information. These procedures are meant to protect the classified information and reduce the risk of its being compromised. The current lack of clarity in Division 9 has also resulted in classified information becoming part of the court proceedings even though it was not used or needed. This is inconsistent with the need to reduce the risk of information being compromised.
Furthermore, as it stands now, an appeal or judicial review of an order to publicly disclose classified information can only take place at the end of the proceedings. By the time this appeal could take place, it would be too late, as the information could have already been disclosed publicly. This disclosed information then could result in injuring national security or endangering people.
To avoid releasing information, the government may elect to withdraw from the proceedings the classified information that has been ordered to be publicly disclosed, which could potentially weaken the case. The government could also withdraw the allegations against the person, but this is inconsistent with the need to ensure that we pursue all avenues to deny entry and status to individuals who are inadmissible to Canada, especially for serious reasons such as treason.
That brings me to the amendments found within Bill C-51, which are designed to address these challenges.
First, we intend to amend Division 9 to clarify what classified information forms part of a security certificate before the federal courts in cases involving classified information before the Immigration and Refugee Board.
This would include information that is relevant to the case, that forms the basis of the case—in other words, information upon which the Minister of Public Safety and Emergency Preparedness and the Minister of Citizenship and Immigration rely—and that allows the person to be reasonably informed of the case against them.
Relevant information that is not relied upon would also be provided to specific advocates, but this information would not automatically be included as evidence in the case. To ensure fairness, special advocates would have discretion to review this information and determine if some of it should also be included as evidence.
This would codify a practice that has evolved over time in Division 9 cases since the Supreme Court's decision on security certificates in 2008. It would help provide more certainty as to how these cases are being conducted, thus reducing the amount of time needed for these cases and making the process more expedient and fair for the person.
The regime would also be amended to allow the Minister of Public Safety and Emergency Preparedness and the Minister of Citizenship and Immigration to ask a judge to be exempted from providing some relevant classified information to the special advocates that is now relied on and which does not reasonably inform the person of the ministers' case.
To be clear, a judge would make this decision and would have broad discretion to communicate with special advocates as required. Special advocates could also make submissions to the court as to whether the exemption should be granted. The judge would only grant the exemption if he or she were satisfied that the information did not enable the person to be reasonably informed of the ministers' case.
The final measure we are taking is to allow the government to appeal or to seek judicial review of orders to publicly disclose information that it considers injurious to national security or the safety of any person during Division 9 proceedings rather than at the end of those proceedings. This will provide another opportunity to argue before the court that this information should not be made public.
The changes we are making to protect Canadians are important. I encourage all members of the House to support Bill C-51.
Natural Resources February 19th, 2015
Mr. Speaker, I am concerned that we had a point of order. The government whip stood on a point of order and then others tried to interrupt, calling a point of order on a point of order. Procedurally, my understanding is that a member has to ask to speak on a point of order after the person makes the point of order. I am kind of perplexed as to why members would disrespect the rules of the House and why they hate British Columbia.