Patricia Davidson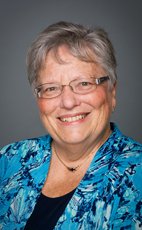 House of Commons photo
Track Patricia
Your Say
Elsewhere
Crucial Fact
Her

favourite word

is thanks.
Conservative
MP for Sarnia—Lambton (Ontario)
Won her last election, in 2011, with 52.60% of the vote.
Statements in the House
Business of Supply October 9th, 2014
Mr. Speaker, the first thing we need to discuss is the fact that the Quebec Superior Court injunction was a court case regarding provincial laws and provincial officials and really has nothing to do with DFO or DFO processes. However, we firmly believe that DFO's process is diligent and thorough, and we know that it is based on the best available scientific knowledge.
We also know that DFO informed the Government of Quebec that it considered that this work and the proposed mitigation measures do not violate the federal Species at Risk Act or the Fisheries Act. There was a letter sent on August 8. I think that has been referred to previously here today in these discussions. That letter went from DFO to the Quebec officials. There were several other documents that went as well. There was an analysis under the federal Species at Risk Act, there were results of previous studies on the impact of noise on aquatic environments, and there other issues. Therefore, there certainly was correspondence and discussion with the officials from Quebec.
Business of Supply October 9th, 2014
Mr. Speaker, my colleague the member opposite and I sat together on the fisheries and oceans committee and I enjoyed his input as we talked about the different issues that came before that committee.
When we are talking about critical habitat, we need to understand the definition of "critical habitat", which is the habitat that is necessary for the survival and recovery of a particular species. The critical habitat for the St. Lawrence belugas was identified when DFO produced the recovery strategy in 2012. There has been a tremendous amount of work done on this issue. Fisheries and Oceans Canada is currently completing the process to ensure the legal protection of this habitat; so that is happening. However, critical habitat for the belugas in the St. Lawrence is also time sensitive. It is from June to October when it is used by this species.
The designation of critical habitat does not result in the prohibition of any activity at all times. It is the destruction of critical habitat that is prohibited, not the activity. The effect of each activity is evaluated individually.
We do have protections in place for critical habitat. The belugas in the St. Lawrence fall under that. We do know that under the federal Species at Risk Act it is forbidden to kill, harm, or harass St. Lawrence belugas.
Business of Supply October 9th, 2014
Mr. Speaker, I will be sharing my time with my colleague, the member for Wetaskiwin.
I appreciate this opportunity to provide the House with an overview of the role our government plays in ensuring the ongoing sustainability of our waterways and oceans, while facilitating the responsible resource development that is creating jobs in communities across this great country.
Fisheries and Oceans Canada is committed to safeguarding Canada's healthy and productive aquatic ecosystems, which provide sustainable resources to Canadians. DFO's programs and policies contribute to the conservation, protection and sustainability of Canada's aquatic resources. DFO's efforts are guided by three important pieces of legislation, the Oceans Act, the Fisheries Act and the Species at Risk Act, which together give us the tools we need for effective management of our oceans and inland waters.
This effective stewardship is important to Canadians. Our country is blessed with an abundant supply of natural aquatic resources contributing to the social, environmental and economic well-being of Canadians. By sustaining productive ecosystems, our government is focused on supporting commercial, recreational and aboriginal fishing, thereby helping to maintain economic prosperity for current and future generations.
Under the Oceans Act, we manage Canada's three oceans and the largest coastline in the world. Under the act, we are protecting ecologically and biologically important resources through marine protected areas.
Working together with governments and stakeholders, Canada has adopted an integrated approach to managing ocean activities. Integrated oceans management is a modern approach to managing Canada's ocean resources. It is a collaborative way of making decisions on how Canada's marine resources can best be developed and protected. This approach manages activities to ensure a healthy marine environment and takes into account all ocean users.
In 2012, our government made important changes to the Fisheries Act to ensure the productivity and long-term sustainability of our fisheries, an industry that supports millions of jobs and contributed over $10 billion to the Canadian economy in 2010. Today, this revised legislation is yielding real results. The fisheries protection provisions of the act provide new tools to better protect Canada's commercial, recreational and aboriginal fisheries and the ecosystem that supports them. These fisheries are the backbone of many rural and coastal communities.
Our changes make penalties tougher to punish those who actually break the law by causing serious harm to fisheries, and require individuals to report violations. In addition, we will now be able to identify ecologically significant areas that require additional protection.
In short, the fisheries protection program better positions Canada to regulate real threats to fish and the habitats that support Canada's recreational, commercial and aboriginal fisheries.
DFO continues to work with its provincial, municipal, industrial and various other stakeholder partners to do their part where it is best suited to do so. This approach is based on clear concepts that are well rooted in science. Our government is committed to focusing on protection of fisheries and their habitat, while managing routine, everyday activities that are known to affect the productivity of Canada's fisheries.
Under the third legislation, the Species at Risk Act, DFO works with partners to monitor the status of aquatic species at risk to prevent further declines in their numbers and set conservation objectives based on the best available science.
Given the variety and geographic distribution of protected species, the Species at Risk Act has the potential to involve many Canadians. Under SARA, Fisheries and Oceans Canada produces recovery strategies and action plans for aquatic species listed as "endangered" or "threatened".
These recovery strategies and action plans detail the specific steps that need to be taken to protect identified species. Fisheries and Oceans Canada is determined to work with the communities and people in these areas to ensure that strategies and plans are practical, effective and in keeping with the sound fisheries management approach.
DFO also works with provinces, territories and other partners to prevent aquatic invasive species from entering Canada's waterways, where they can cause harm to natural ecosystems in lakes, rivers and oceans and pose significant threats to Canadian fisheries. Invasive species can radically alter habitat, rendering it inhospitable for native species.
Canada has 20% of the world's fresh water and one of the longest coastlines, thereby placing it at high risk from invasive species. Our government committed to fighting the spread of invasive species and remediating the impact of the species already in Canada. Communities from coast to coast rely on fishing, which must be protected from invasive species.
Our government is working to prevent new introductions through research, monitoring and the development of regulations. The most effective approach to dealing with these invasive species involves managing the pathways through which invasive species enter and spread through Canadian waters. For aquatic species, these pathways are shipping, recreational and commercial boating, the use of live bait, unauthorized introductions, and canals and water diversions.
DFO incorporates environmental, economic and social factors in decision making regarding invasive species. DFO is committed to working co-operatively with all stakeholders and using science-based techniques to assess and manage the risk of aquatic invasive species.
Prevention of harmful new invasions is a key priority as it is the most cost effective way to deal with the problem. Once species are established, the task becomes far more complex and costly.
Our government is taking action. For example, DFO works closely with the Province of Ontario and our American partners on the issue of Asian carp. Our government is investing $17.5 million over five years on prevention, early warning, rapid response and management activities.
Just as our efforts to contain aquatic invasive species will rely on scientific research, strong fishery science remains the backbone of every fish management decision we make as a government. We will continue to protect our ecosystems and fisheries through modern and scientifically-based methods.
Fisheries and Oceans Canada conducts research to learn how to prevent, mitigate or adapt to a broad range of impacts on Canada's aquatic ecosystems. This research informs planning for activities such as shipping, energy development and mining projects in Canada's north. DFO's fishery officers monitor and enforce compliance with federal legislation and regulations designed to protect Canada's aquatic ecosystems and the fisheries they sustain, and the Coast Guard responds to all reports of marine pollution incidents in Canadian waters.
Our government's actions and decisions are based on sound science, research and engagement with stakeholders from across Canada to ensure long-term benefits for all Canadians.
Our government is focused on the responsible management of Canada's underwater resources and ecosystems. We have taken real action to protect the environment and create jobs in coastal communities, and we will continue to do so.
Pensions October 7th, 2014
Mr. Speaker, our Conservative government has taken unprecedented action to put more money back into the pockets of Canada's seniors. That includes the tax-free savings account and one of the most popular tax relief measures in Canadian history, pension income splitting. Our government is also leading by example by creating the pooled registered pension plans.
Can the Minister of State for Finance please tell the House about our newest step to ensure Canadians receive a secure and dignified retirement?
Petitions October 6th, 2014
Mr. Speaker, I am pleased to present a petition from my constituents of Sarnia—Lambton calling on Parliament to amend the Criminal Code to decriminalize the selling of sexual services and criminalize the purchasing of sexual services, and also to provide support for those who desire to leave prostitution.
Georgian Bay Channel to Lock 45--Port Severn October 6th, 2014
Mr. Speaker, I rise today to speak in support of Motion No. 502 put forward by the member for Simcoe North.
I have known the member for Simcoe North for some time now and have always found his actions on behalf of his constituency to be above reproach. Whether it was serving on committee with the member or watching him discharge his duties from the chair of the Speaker, he has always worked hard in this place for the constituents he represents. I find his engagement on this specific issue, that of deepening and straightening the marine vessel navigation channel south of Port Severn, to be indicative of his work on such important causes.
When one travels the 400 highway, the beautiful community of Port Severn is always a great destination to stop and take in one's surroundings. This lively community is really representative of all the great things Ontario's waterfront communities have to offer citizens and visiting tourists alike.
Being from a community on the Great Lakes myself, I can speak to the overall importance that being so closely located to our incredible freshwater resources means to a community. Many day-to-day activities within such communities greatly involve the commerce centred on various marine influenced industries.
Boating and angling are two recreational pastimes that are important to the over 50,000 residents who make up the Trent-Severn Waterway, and many more citizens enjoy other waterways across the province, considering that there are over one million lakes and rivers in Ontario.
We are greatly blessed by such bountiful resources, yet at the same time management of the infrastructure on such waterways can present very serious challenges for policy-makers.
As a long time municipal representative acting in the capacities as mayor of a town and warden of a large county in southwestern Ontario, and now as the federal representative in this place for Sarnia—Lambton, I can speak to the necessity of proactive management of these waterways and the infrastructure located on them.
I would like to share with the House my perspective on these issues and why I strongly support Motion No. 502.
There are three important factors we must consider when we examine the issue of deepening and straightening an important and frequently traversed vessel navigation channel like we are discussing today.
The first issue to consider is the multitude of dynamics that form the foundational approach for waterway infrastructure management and help guide policy-makers toward endorsing a decision to conduct certain types of rehabilitative work on a specific area of a waterway's vessel navigation channel.
Second, we must consider the true economic impact of such a proposal. When conducting a cost-benefit analysis, it must be shown to be truly in the best interests of the community and impacted waterway, as well as the citizens and tourists who rely on these marine passageways, in order for such a proposal to be considered truly economically viable.
Last, we must consider the original objective of such waterways and how any proposed work to deepen or straighten a vessel navigation channel, for example, could possibly impact the use and nature of the waterway in question, and also how the original working conditions of such a channel may have become an issue with the natural passage of time. In this case, the waterway has become dangerous for larger vessels due to the presence of shoals and rocks in a very narrow channel passage.
In terms of the foundation of waterway infrastructure management, I raise this issue first to ensure that it is well known that much deliberation goes into policy-making decisions that would impact our waterways.
Those of us who live adjacent to the Great Lakes are well aware of the matter of water levels, both high and low levels, and what issues they can present for our communities.
The cyclical ups and downs of the Great Lakes had previously been on the downside for a period of many years, but over the past several months we have seen a rebound in historical water levels. This is the type of issue that policy-makers would examine as a potential factor in whether certain types of work, such as deepening a marine channel, could or should proceed.
The reality is that regardless of water levels, considerations must be made as to the necessity of the work as it stands now. Considering the dangers to the passing boats through the channel area in question, it would seem that even with the rebound in water levels this past summer, dangers still exist in this specific area.
We must also examine the economic impact of such a proposal.
In terms of the true economic impact of Motion No. 502, we should consider the overall value of the commercial and recreational boating and fishing industry, as well as the multitude of linked industries and businesses to these sectors.
With recreational fishing's economic output measuring somewhere between $5 billion and $10 billion across the Great Lakes and with the boating industry being even larger, there is no doubt as to the impact these sectors have on the Ontario economy and also the overall economic well-being of Canada.
My community of Sarnia—Lambton greatly relies on boat traffic for tourism, and recreational and commercial fishing are important to the marine industry here as well. Therefore, I have a good understanding of these issues. I take further experience from my work on the Standing Committee on Fisheries and Oceans in which work was done on issues of great importance to the shared Great Lakes resources. Therefore, I understand these issues from an in-depth perspective.
As the member for Simcoe North acknowledges, the issues impacting the channel near Port Severn are, indeed, causing operators of larger vessels, whether they be pleasure craft or commercially operated vessels, to reconsider travelling through that zone due to the danger posed by current conditions. This would obviously create an economic impact that should be considered.
The member for Simcoe North alluded to these factors in his introductory speech in this place, when he acknowledged that 30-foot vessels were having difficulties navigating the shallow channel and many were simply choosing to avoid travelling here altogether. From an economic perspective, this would place great stress on the smaller communities such as Port Severn, given the importance the associated revenues from the boating and angling industry would have for them.
Numerous communities in Ontario have come to greatly rely on marine traffic to boost revenues from commerce across their entire communities. This is not unlike impacts that can occur in areas of my riding of Sarnia—Lambton, where we have water access along the St. Clair River and Lake Huron. The communities in this region also rely on the tourism dollars generated from these waterways and ensuring that any boat can make berth is a crucial element to the economic fortunes of a community.
Any issues relating to accessibility for boaters on waterways in my riding are always of huge importance to municipal stakeholders, and I have worked closely with them on issues related to various marine infrastructure rehabilitation projects in the past. Again, these are simple issues that basic marine infrastructure management and a nation such as Canada, blessed with a vast amount of marine resources, has the ability to remedy such issues with efficiency and precision.
The economic factor becomes even more of an issue when one considers the costs of damage to boats, whether recreational or commercial in nature, from passing through dangerous channels. If a pleasure craft operator damages an expensive boat, the repair costs would ultimately represent a financial drain that otherwise could have gone into other areas of the economy.
If a commercial operator damages his craft, it could mean costly downtime for his business, laid-off workers, and expensive repair and insurance costs. The trickle-down effect from such an occurrence becomes rather drastic when one stops to think about it from the perspective of an operator of such a business enterprise.
Last, let us look at the original objective of the waterway in question. Clearly, it was and remains a marvel of architecture and Canada is a nation seen to have mastered the usage of canals and other marine infrastructure-oriented work in our short history.
When originally built, the marine channel was quite suitable for vessels in operation at that time. Of course, that was almost 100 years ago. As members will understand, the technological advancements surrounding marine navigation have led to larger vessels that can travel further than ever before.
Even more important to understand is that society has grown up along the waterways, and communities on these waterways have come to greatly rely on the tourism aspect of boating and angling in these areas. Therefore, the channel that was appropriate for most marine traffic 100 years ago has now become crowded and, in fact, dangerous based on the testimony heard from the member for Simcoe North, who has been well briefed on these issues relating to the specific waterway from his community stakeholders.
This is commonplace in Canada, where we have tended to build infrastructure in historic spurts. Hence, it is not uncommon to see the need for rehabilitation and regenerative efforts in repairing old and decaying marine infrastructure.
I hereby express my strong support for what is proposed in Motion No. 502 and would call on my colleagues on all sides of the House to do the same.
Ken James September 30th, 2014
Mr. Speaker, it is with regret that I stand today to honour former parliamentarian Ken James, who represented Sarnia—Lambton in this place from 1984 until 1993.
Mr. James served with both honour and integrity. From his beginnings on Sarnia Township Council in the 1960s to the near-decade spent as Sarnia—Lambton MP to his later roles in private business and his two terms as chair of the Blue Water Bridge in Point Edward, Ken met every role he faced with enthusiasm.
His decades of representation across various public roles made him very well known to his home community and surrounding region.
On behalf of all members, we send our sympathies to Mary Ellen and family. Ken James served Canada in such a manner that they can be extremely proud of his accomplishments. His country and community are better places because of his efforts. Ken will always be remembered for his dedication and valour.
Goodbye, friend.
Committees of the House September 29th, 2014
Mr. Speaker, we heard over and over again that the Conflict of Interest Act is working well overall. Therefore, the committee's recommendations in the report generally propose targeted improvements to the act rather than wholesale restructuring. We did take into account very significantly the fact that it is working well now.
Committees of the House September 29th, 2014
Mr. Speaker, the hon. member and I do sit together on committee.
As a bit of history, we know that the Conflict of Interest Act was adopted as part of the Federal Accountability Act, in 2006. It came into force in 2007. It sets out statutory conflict of interest and post-employment rules for public office holders. These office holders include ministers, ministers of state, parliamentary secretaries, ministerial staff and advisers, and almost all positions appointed by the Governor in Council.
It also defines a category of reporting public office holders, and those reporting public office holders have additional and more stringent rules that apply to them. That category includes ministers, ministers of state, parliamentary secretaries, ministerial advisers, full-time ministerial staff, and full-time Governor in Council appointees.
We know that the Conflict of Interest Act is administered by the Conflict of Interest and Ethics Commissioner. The committee did make recommendations. It reflected on the assessment we heard many times that the Conflict of Interest Act is working well overall. The committee's recommendations generally proposed targeted improvements to the act rather than wholesale restructuring or repurposing. In particular, the recommendations sought to clarify ambiguous terms and concepts. Some of those are on preferential treatment, receipt of gifts, and so on.
Did the report include dissenting opinions? Yes, it did, as every report we have done at that committee basically does. There were dissenting opinions from the New Democratic Party and the Liberal Party of Canada. Those reports were attached to the initial report. In both of those cases, the dissenting opinions expressed the view that a wider set of amendments should have been recommended.
Committees of the House September 29th, 2014
Mr. Speaker, I will be sharing my time with the hon. member for Edmonton Centre.
I am pleased to congratulate the Standing Committee on Access to Information, Privacy and Ethics for its report on the statutory review of the Conflict of Interest Act. The Conflict of Interest Act was brought in as part of the Federal Accountability Act in 2007. With the tabling of this report, the standing committee has fulfilled the legal requirement that the act be reviewed within five years of its coming into effect.
This was a thorough examination and I think we have heard that from previous speakers. The review took place over several months, between January and June of 2013. In the process, the committee heard evidence from stakeholders, including public servants, subject matter experts, university professors, interest groups and the Commissioner of Lobbying. It also heard from the Conflict of Interest and Ethics Commissioner who spoke at the start and at the very end of the review.
The committee's work represents a diligent and comprehensive effort to fine-tune the Conflict of Interest Act in this country and the government thanks the committee for undertaking it. We are pleased with the result. We welcome and support the 16 recommendations outlined in the report. I would like to thank the committee for a job well done. In fact, I think all parliamentarians should be proud of both the actual work that went into the review and its broader significance for our democratic institutions.
The committee's review and the resulting report honour both Canadian values and Canadian democracy. Across our land, it is Canadians' cherished belief in fairness, merit and equality that has made us who we are today and what we stand for in the world.
This report's recommendations are squarely in line with one of the abiding principles of Canadian democracy: the idea that those in positions of power must be accountable to the people they serve. Ultimately, that is what the review of this act and the act itself are all about: increasing the accountability and transparency of those who hold public office. Accountability is the bedrock value of democratic and good government, and it has been a pillar of our democracy since Canada achieved responsible government over a century and a half ago.
The report is also in line with our government's approach to accountability and to protecting Canadians' hard-earned tax dollars. We came into office in 2006 on the promise of protecting taxpayers' money and Canadian democracy. We understood that Canada's public institutions need to be accountable and transparent because that is what would continue to make us a great nation in the future.
That is why we implemented the Federal Accountability Act and its companion action plan in 2006. When this legislation received royal assent on December 12, 2006, one of the first things we did was move to reduce the influence of money in elections. We introduced a law banning contributions to political parties by corporations, unions and organizations and lowering the limit on individuals' political contributions.
The Federal Accountability Act also designated deputy ministers as accounting officers who are accountable before Parliament for the management of their departments.
We also cleaned up the procurement of government contracts by enshrining in law a commitment to fairness, transparency and openness in the procurement process. We appointed an independent procurement ombudsman to provide additional oversight of the procurement process.
We also implemented measures to give Canadians broader and better access to more information from public organizations than ever before.
Specifically, we extended the Access to Information Act to cover the Canadian Wheat Board, five foundations and five agents of Parliament, and most crown corporations and their wholly owned subsidiaries.
We acted to strengthen ethical conduct in government. We conducted open and extensive consultations with lobbyists and Canadians about a new Lobbying Act to ensure lobbying and government advocacy was done fairly and openly.
The result, as we know, was stricter rules for lobbying activity and enhanced powers to investigate and enforce them, and there were serious penalities for breaking the rules. The penalties for lobbyists found guilty of breaching the requirements of the Lobbying Act were increased to a maximum of $200,000 or imprisonment for a term not exceeding two years, or both.
We also brought into force the Public Servants Disclosure Protection Act. This act created an environment in which public service employees, and all Canadians, could honestly and openly report government wrongdoing without fear of reprisal.
We also created an independent Public Servants Disclosure Protection Tribunal and the position of an independent Public Sector Integrity Commissioner. We brought in the Conflict of Interest Act and named a Conflict of Interest and Ethics Commissioner. By doing so, we have ensured that Canadians have the opportunity to voice their concerns about unethical behaviour in government and to hold violators accountable.
That is not all. To give these measures teeth, we introduced new criminal penalties and sanctions for anyone committing fraud against the crown. This offence carries a maximum penalty of five years' imprisonment for fraud of $5,000 or less, and a maximum penalty of 14 years for fraud over $5,000.
These are just a few of the steps we have taken to meet Canadians' needs for stronger and more accountable and transparent public institutions.
The measures we took at that time reflected the will of Canadians to do the right thing, and I see the same spirit in the work of the standing committee. The standing committee's report is consistent with our focus on accountability, transparency, and protecting taxpayer dollars. It reflects Canadians' sense of honesty and hard work. That is why we welcome and support its recommendations and will consider how best to implement these improvement, in a manner that would further the purposes of the Conflict of Interest Act. Doing so would help us build on the many achievements of the Federal Accountability Act, and it would help to ensure that our public institutions continue to reflect Canadian values and common sense.