Patricia Davidson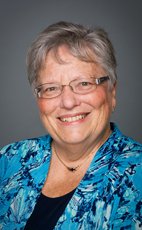 House of Commons photo
Track Patricia
Your Say
Elsewhere
Crucial Fact
Her

favourite word

is thanks.
Conservative
MP for Sarnia—Lambton (Ontario)
Won her last election, in 2011, with 52.60% of the vote.
Statements in the House
Remembrance Day November 7th, 2014
Mr. Speaker, I am honoured to speak today in order to pay my respects to those who have served our nation with courage and valour.
During World War II, my father served for four years in the European theatre. He was able to return home. It was not so for my uncle, who served courageously as a rear gunner before being lost in battle somewhere over the North Sea.
In recent times I was touched by the loss of two young men from Sarnia—Lambton, Private Will Cushley and Corporal Brent Poland, both of whom lost their lives serving in Afghanistan while fighting for the same freedoms that we enjoy each and every day here in Canada. Their brave service encompasses the incredible character of the men and women of the Canadian Forces, who serve this nation with pride in perilous times.
Many Canadians have similar stories of heroic returns and tragic losses. This November 11, I ask all Canadians to remember the men and women who have made the ultimate sacrifice, as well as all servicemen and women who are on active duty and cannot be here with their families.
Energy Safety and Security November 7th, 2014
Mr. Speaker, I listened intently to the remarks that my colleague made. If I heard her correctly, she stated at the beginning of her speech that this legislation was long overdue and she was wondering why it has taken the government so long to bring it forward. I am a bit curious about that comment. If I recollect correctly, this is about the fifth time that we have introduced legislation on this important issue, and each time it has been opposed by the NDP.
Does the member opposite not agree with stronger accountability, improved response, and greater transparency when it comes to nuclear operations?
Energy Safety and Security November 7th, 2014
Mr. Speaker, this is a point that we need to be clear on. Bill C-22 would raise the liability limits for the operator to $1 billion. We know we needed to do that. We were operating under a nuclear bill that was several years old and needed to be updated. We know when we compare the billion-dollar operator liability to other countries that this will put Canada among the highest limits in the world.
The United Kingdom, France, Spain and other European countries are moving to an operator limit of $1 billion. They are not there yet but they are thinking of going that way. Other non-European nations, including South Korea, South Africa and Argentina, have lower liability limits.
We ask, "Why not move it higher?" We know that in the aftermath of Fukushima the Japanese government had to step in and bail out the operator. In the highly unlikely event of an incident that exceeded the billion dollar limit, the Minister of Natural Resources in Canada would be required to table a report before Parliament containing estimates of the costs of the damages from the nuclear incident. That report would provide government the opportunity to make recommendations on the desirability of additional compensation beyond the liability limit based on relevant consideration at that time.
Energy Safety and Security November 7th, 2014
Mr. Speaker, I am pleased to respond to that member's question.
We need to remember that Bill C-22 would do four important things. It would raise the absolute liability for companies operating in the Atlantic offshore. We talked about that. It would also raise it in the Arctic. It would amend the agreements that are in place with both the Canada-Nova Scotia Offshore Petroleum Board and the Canada-Newfoundland and Labrador Offshore Petroleum Board. In the nuclear sector, it would increase the absolute liability amount to $1 billion. It would also take steps to replace the 1976 Nuclear Liability Act.
There are other things that this bill would do. Coming from an area such as Sarnia-Lambton, I am well aware of the importance of the energy sector to our economy and the safety and environmental issues that are inherent in that energy sector. I am also well aware of pipelines. We probably have an inordinate number of pipelines in my area, far more than in any other area in this country.
Bill C-22 also puts in place some other measures that would provide an improved response, a stronger accountability and greater transparency. Therefore, I am looking forward to all members supporting the bill and getting it passed quickly.
Energy Safety and Security November 7th, 2014
Mr. Speaker, I would like to thank the member for Prince George—Peace River for sharing his time with me.
It is my privilege to speak to Bill C-22, the energy safety and security act. This legislation would ensure continued world-class safety and security for Canada's offshore oil and gas, and nuclear energy industries. It would enhance regulation and ensure that development is done in a manner that is safe for Canadians and safe for our environment.
Our government has been very clear, taxpayers should not be liable in the highly unlikely event of an incident in either of these industries. It is the company that must be held liable. The bill would deliver on the promise made in the Speech from the Throne to enshrine the polluter pays principle into law. As well, it would fulfill our commitment to provide $1 billion in protection to Canadians by raising absolute liability limits in both these sectors. Absolute liability holds the company responsible regardless of fault.
Canada has an enormous wealth of natural resources that generate significant economic benefits for Canadians. It is not an exaggeration to say that the resource sector is the cornerstone of Canada's economy. Natural resources account for nearly 20% of our gross domestic product, and 50% of our exports.
In fact, the energy, mining and forestry industries provide over $30 billion a year in revenue to governments, money that supports critical social programs such as health care and education. Furthermore, 1.8 million Canadians currently work in the natural resource sectors or in industries that service these sectors. Put another way, one in 10 Canadians work directly or indirectly for the natural resources sector.
Natural resource jobs are in every part of Canada from coast to coast to coast. Today, more than 30,000 aboriginal people work in energy, mining and forestry jobs throughout Canada, making the natural resources sector the largest private sector employer of aboriginal people.
There is true potential for massive investments in resource sectors in every region across Canada. It is estimated that hundreds of major resource projects are currently under way in Canada or planned over the next 10 years, worth approximately $650 billion in investment.
These investments will generate enormous economic growth and create hundreds of thousands of well-paying jobs in communities across Canada. Responsible resource development achieves the right balance to unleash the potential of our resource sectors to create high-value jobs across Canada while strengthening safety and environmental protection.
The legislation before us today will strengthen the growth of Canada's energy sector, and will protect Canadians and the environment. With respect to Canada's booming offshore oil and gas industry, the economy of Atlantic Canada has been truly transformed.
Over the past 15 years, Nova Scotia offshore oil and gas production has generated over $2.4 billion in government revenues and annually supports some 750 jobs. At the same time, Newfoundland and Labrador production has generated over $9.2 billion in government revenues and provides over 12,800 direct and indirect jobs annually.
Every stage of offshore petroleum activity, from exploration to production, is subject to strict regulations and oversight by the Canada-Nova Scotia Offshore Petroleum Board, and the Canada-Newfoundland and Labrador Offshore Petroleum Board.
Canada's environmental record is strong, and we are making it stronger by focusing on what matters to Canadians: jobs, economic growth and long-term prosperity. Our government manages Canada's offshore oil and gas resources jointly with the provinces. We worked in collaboration with Nova Scotia, and Newfoundland and Labrador to develop these changes.
Bill C-22 would hold companies to account in the case of an incident. By fulfilling our promise in the Speech from the Throne and enshrining the polluter pays principle into law, we are ensuring the continued success of offshore development.
In the Atlantic offshore we are increasing absolute liability from $30 million to $1 billion. We are also increasing the offshore absolute liability in the Arctic from $40 million to $1 billion. This means that companies are responsible for damages up to that amount, regardless of whether they are at fault for the incident. As is currently the case, we would continue to maintain unlimited liability where fault or negligence is proven.
Additionally, companies would need to demonstrate that they have $1 billion in available financial capacity. The bill would make companies responsible for their product and require them to pay for any damage caused. The bill would also strengthen the transparency of our safety regime by giving the public access to emergency planning, environmental plans and other documents filed with regulators. We feel strongly that the public deserves access to this important information and we will make sure that they have it.
Through our government's actions, oil and gas companies operating in the Atlantic and Arctic offshore would be subjected to the highest safety and liability standards in the world.
As my colleagues have mentioned, the energy safety and security act would also strengthen Canada's system for nuclear liability. It places Canada in line with internationally accepted compensation levels and significantly increases the operator's absolute liability for civil damages from $75 million to $1 billion. This increase brings Canada in line with modern western nuclear power generating countries.
This is an important aspect for Canadians because they want to be assured that nuclear power generated in Canada is done safely. Of course, the safety and security of this sector is paramount to the bill and I am proud that we are taking steps to update the liability limits for nuclear.
It is unfortunate that the NDP continues to oppose thousands of jobs in the nuclear sector and the non-emitting electricity generated by nuclear power. I do not need to remind Canadians of the importance of our energy sector. Most willingly acknowledge the huge role that it plays in our national economy and many Canadians would even suggest Canada is blessed with an abundance of resources. The question is why any responsible party would attempt to minimize or negate the importance of one of the most important players in the energy sector, the nuclear industry, as it relates to the overall economic well-being of Canada.
While other parties refuse to support hard-working Canadians or the creation of high-paying jobs across the energy sector, our government is moving forward to ensure that we have world-class safety standards for the benefit of all Canadians, which will in turn lead to even better economic opportunities for all.
In conclusion, the energy safety and security act offers Canada a solid, modern framework to regulate the offshore and nuclear liability systems in Canada for decades to come. Despite the divisive nature of the debate against Canada's development of our various natural resources, the truth that many Canadians realize is that economic prosperity and environmental protection can both be achieved.
Canadians trust our government to grow the economy, create jobs and responsibly develop Canada's resources.
Petitions October 31st, 2014
Mr. Speaker, I have a petition today that I am going to present that calls upon the Government of Canada to reverse the cuts announced by Canada Post.
Veolia Environmental Services October 27th, 2014
Mr. Speaker, as the member of Parliament for Sarnia—Lambton, I am well aware of the inherent dangers that go along with the type of heavy industrial work that takes place in my riding.
This weekend we were all reminded of the dangers of working with hazardous materials when an explosion took place at Sarnia's Veolia Environmental Services facility.
On behalf of Sarnia—Lambton I thank the firefighters, police and paramedics who responded to the incident with courage and valour. Today we have learned that one of the five injured workers has succumbed to his injuries from the blast, while the others remain in critical condition. Sarnia—Lambton grieves this loss.
With an investigation into what took place now ongoing, at this time our thoughts and prayers are with the victims of this tragic incident, and their families. We call on all Canadians to keep them in their hearts.
Business of Supply October 9th, 2014
Mr. Speaker, the first thing we need to discuss is the fact that the Quebec Superior Court injunction was a court case regarding provincial laws and provincial officials and really has nothing to do with DFO or DFO processes. However, we firmly believe that DFO's process is diligent and thorough, and we know that it is based on the best available scientific knowledge.
We also know that DFO informed the Government of Quebec that it considered that this work and the proposed mitigation measures do not violate the federal Species at Risk Act or the Fisheries Act. There was a letter sent on August 8. I think that has been referred to previously here today in these discussions. That letter went from DFO to the Quebec officials. There were several other documents that went as well. There was an analysis under the federal Species at Risk Act, there were results of previous studies on the impact of noise on aquatic environments, and there other issues. Therefore, there certainly was correspondence and discussion with the officials from Quebec.
Business of Supply October 9th, 2014
Mr. Speaker, my colleague the member opposite and I sat together on the fisheries and oceans committee and I enjoyed his input as we talked about the different issues that came before that committee.
When we are talking about critical habitat, we need to understand the definition of "critical habitat", which is the habitat that is necessary for the survival and recovery of a particular species. The critical habitat for the St. Lawrence belugas was identified when DFO produced the recovery strategy in 2012. There has been a tremendous amount of work done on this issue. Fisheries and Oceans Canada is currently completing the process to ensure the legal protection of this habitat; so that is happening. However, critical habitat for the belugas in the St. Lawrence is also time sensitive. It is from June to October when it is used by this species.
The designation of critical habitat does not result in the prohibition of any activity at all times. It is the destruction of critical habitat that is prohibited, not the activity. The effect of each activity is evaluated individually.
We do have protections in place for critical habitat. The belugas in the St. Lawrence fall under that. We do know that under the federal Species at Risk Act it is forbidden to kill, harm, or harass St. Lawrence belugas.
Business of Supply October 9th, 2014
Mr. Speaker, I will be sharing my time with my colleague, the member for Wetaskiwin.
I appreciate this opportunity to provide the House with an overview of the role our government plays in ensuring the ongoing sustainability of our waterways and oceans, while facilitating the responsible resource development that is creating jobs in communities across this great country.
Fisheries and Oceans Canada is committed to safeguarding Canada's healthy and productive aquatic ecosystems, which provide sustainable resources to Canadians. DFO's programs and policies contribute to the conservation, protection and sustainability of Canada's aquatic resources. DFO's efforts are guided by three important pieces of legislation, the Oceans Act, the Fisheries Act and the Species at Risk Act, which together give us the tools we need for effective management of our oceans and inland waters.
This effective stewardship is important to Canadians. Our country is blessed with an abundant supply of natural aquatic resources contributing to the social, environmental and economic well-being of Canadians. By sustaining productive ecosystems, our government is focused on supporting commercial, recreational and aboriginal fishing, thereby helping to maintain economic prosperity for current and future generations.
Under the Oceans Act, we manage Canada's three oceans and the largest coastline in the world. Under the act, we are protecting ecologically and biologically important resources through marine protected areas.
Working together with governments and stakeholders, Canada has adopted an integrated approach to managing ocean activities. Integrated oceans management is a modern approach to managing Canada's ocean resources. It is a collaborative way of making decisions on how Canada's marine resources can best be developed and protected. This approach manages activities to ensure a healthy marine environment and takes into account all ocean users.
In 2012, our government made important changes to the Fisheries Act to ensure the productivity and long-term sustainability of our fisheries, an industry that supports millions of jobs and contributed over $10 billion to the Canadian economy in 2010. Today, this revised legislation is yielding real results. The fisheries protection provisions of the act provide new tools to better protect Canada's commercial, recreational and aboriginal fisheries and the ecosystem that supports them. These fisheries are the backbone of many rural and coastal communities.
Our changes make penalties tougher to punish those who actually break the law by causing serious harm to fisheries, and require individuals to report violations. In addition, we will now be able to identify ecologically significant areas that require additional protection.
In short, the fisheries protection program better positions Canada to regulate real threats to fish and the habitats that support Canada's recreational, commercial and aboriginal fisheries.
DFO continues to work with its provincial, municipal, industrial and various other stakeholder partners to do their part where it is best suited to do so. This approach is based on clear concepts that are well rooted in science. Our government is committed to focusing on protection of fisheries and their habitat, while managing routine, everyday activities that are known to affect the productivity of Canada's fisheries.
Under the third legislation, the Species at Risk Act, DFO works with partners to monitor the status of aquatic species at risk to prevent further declines in their numbers and set conservation objectives based on the best available science.
Given the variety and geographic distribution of protected species, the Species at Risk Act has the potential to involve many Canadians. Under SARA, Fisheries and Oceans Canada produces recovery strategies and action plans for aquatic species listed as "endangered" or "threatened".
These recovery strategies and action plans detail the specific steps that need to be taken to protect identified species. Fisheries and Oceans Canada is determined to work with the communities and people in these areas to ensure that strategies and plans are practical, effective and in keeping with the sound fisheries management approach.
DFO also works with provinces, territories and other partners to prevent aquatic invasive species from entering Canada's waterways, where they can cause harm to natural ecosystems in lakes, rivers and oceans and pose significant threats to Canadian fisheries. Invasive species can radically alter habitat, rendering it inhospitable for native species.
Canada has 20% of the world's fresh water and one of the longest coastlines, thereby placing it at high risk from invasive species. Our government committed to fighting the spread of invasive species and remediating the impact of the species already in Canada. Communities from coast to coast rely on fishing, which must be protected from invasive species.
Our government is working to prevent new introductions through research, monitoring and the development of regulations. The most effective approach to dealing with these invasive species involves managing the pathways through which invasive species enter and spread through Canadian waters. For aquatic species, these pathways are shipping, recreational and commercial boating, the use of live bait, unauthorized introductions, and canals and water diversions.
DFO incorporates environmental, economic and social factors in decision making regarding invasive species. DFO is committed to working co-operatively with all stakeholders and using science-based techniques to assess and manage the risk of aquatic invasive species.
Prevention of harmful new invasions is a key priority as it is the most cost effective way to deal with the problem. Once species are established, the task becomes far more complex and costly.
Our government is taking action. For example, DFO works closely with the Province of Ontario and our American partners on the issue of Asian carp. Our government is investing $17.5 million over five years on prevention, early warning, rapid response and management activities.
Just as our efforts to contain aquatic invasive species will rely on scientific research, strong fishery science remains the backbone of every fish management decision we make as a government. We will continue to protect our ecosystems and fisheries through modern and scientifically-based methods.
Fisheries and Oceans Canada conducts research to learn how to prevent, mitigate or adapt to a broad range of impacts on Canada's aquatic ecosystems. This research informs planning for activities such as shipping, energy development and mining projects in Canada's north. DFO's fishery officers monitor and enforce compliance with federal legislation and regulations designed to protect Canada's aquatic ecosystems and the fisheries they sustain, and the Coast Guard responds to all reports of marine pollution incidents in Canadian waters.
Our government's actions and decisions are based on sound science, research and engagement with stakeholders from across Canada to ensure long-term benefits for all Canadians.
Our government is focused on the responsible management of Canada's underwater resources and ecosystems. We have taken real action to protect the environment and create jobs in coastal communities, and we will continue to do so.