Patricia Davidson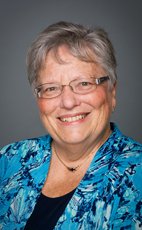 House of Commons photo
Track Patricia
Your Say
Elsewhere
Crucial Fact
Conservative
MP for Sarnia—Lambton (Ontario)
Won her last election, in 2011, with 52.60% of the vote.
Statements in the House
Canada-U.S. Relations April 23rd, 2013
Mr. Speaker, the United States may soon be looking at imposing a border fee on Canadians looking to enter that country. This ill-conceived cash grab would be an unwelcome barrier to legitimate trade and travel. It would hurt both countries' economies and kill jobs on both sides of the border. Given the fragile state of our global economy, we need to be looking at ways to expand trade, not slow it down.
Could the Minister of State for Small Business and Tourism please update the House on the government's position on this proposed border fee?
Canadian Cowgirls April 22nd, 2013
Mr. Speaker, today, I commend a group of Canadian women who not only stand tall for their country but stand tall in the saddle, as well. I am speaking about the Canadian Cowgirls Rodeo Drill Team, a group of talented women from southwestern Ontario who are famous across North America for their impressive costumes, precision-riding abilities and daring and unique routines.
On a variety of horses, like the Appaloosa, quarter horse and Paint, the Canadian Cowgirls have performed in front of royalty, such as His Royal Highness, Charles, Prince of Wales and Camilla, Duchess of Cornwall, and even in front of Canadians like Don Cherry, not to mention thousands of other cheering fans. The group has performed live shows for the Canadian Forces and also in Canada Day shows. The women recently became the only Canadian riders who have ever been invited to the Tournament of Roses parade in Pasadena, California.
I wish to commend Beth Lucan and the rest of her team for their ongoing excellence and wish them continued success.
Royal Canadian Sea Cadet Corps Repulse February 25th, 2013
Mr. Speaker, one month ago today I had the honour of attending the change of command ceremony for the Royal Canadian Sea Cadet Corps Repulse. The ceremony represented the transfer of command from commanding officer Lieutenant Commander David Anderson to the new CO and first female CO of Repulse, Lieutenant Carol Weston.
During Lieutenant Commander Anderson's six years in command, he oversaw many triumphs in the face of adversity for Sarnia's sea cadet corps. From negotiating serious tax issues to overcoming the near closure of the cadet sail centre, David Anderson gave countless hours of dedicated service to address extreme challenges.
His leadership was a major factor in Repulse procuring the Libro ship simulator, making it the only corps in Canada with a DNV-qualified full bridge simulator. Other accomplishments are too numerous to list.
I thank Lieutenant Commander Anderson for his dedicated service and wish him well in future endeavours. I also wish his successor the best as she guides the Repulse for many more years of success.
Natural Resources January 28th, 2013
Mr. Speaker the natural resource sector is creating jobs, growth and revenue for essential social services across Canada.
Last week I was pleased to help host a group of oil sands companies which went to southwestern Ontario to establish links with manufacturing companies. This development is expected to create $63 billion in revenue for the Ontario economy over the next 25 years.
Would the parliamentary secretary comment on the NDP's insistence that our resources are hurting Canada's economy?
Superstorm Sandy November 1st, 2012
Mr. Speaker, it is with great sadness that I stand in the House of Commons today to share news of a tragic nature.
As Canadians may know, my community of Sarnia—Lambton was very hard hit by the recent passage of superstorm Sandy.
I stand before the House today to share news that an individual, someone who was a husband, father and grandfather, has tragically lost his life in service to his community. He was working to restore hydro with Bluewater Power in Sarnia—Lambton, which was lost as a result of superstorm Sandy's impact.
During this time of tragic loss, I extend heartfelt and sincere sympathies on behalf of the House of Commons to his family and his extended family of Bluewater Power, who were his colleagues and friends. Our prayers are with them all.
I also commend all workers who put their lives at risk in service to their community, as this heroic gentleman did.
Petitions October 29th, 2012
Mr. Speaker, the second petition requests the House to have a full review of the standing requirements to report for the maritime borders of waterways on international borders and that we consider harmonizing the regulations and policies between Canada and United States.
Petitions October 29th, 2012
Mr. Speaker, I am pleased to rise today to present two petitions. One petition is in support of Motion No. 312.
Brigden Fair October 4th, 2012
Mr. Speaker, with Thanksgiving weekend almost here, families from across Sarnia—Lambton will make their way to the Brigden Fair, a popular event celebrating its 162nd year in 2012.
The first fair was held in 1850 by the early area settlers on Reilly's farm in Moore township, today known as St. Clair township. The fair initially moved from one community to another throughout the township until finally settling in Brigden.
The Brigden Fair has become a popular destination on Thanksgiving weekend for those who wish to enjoy some quality time with their friends and family. This year the opening ceremonies will take place on Friday, October 5, with the parade following on Saturday.
Admission is free for elementary school-aged children and there will be a variety of entertaining events, including Midway attractions, monster truck and helicopter rides and, of course, many 4-H events and arts and crafts galore.
I congratulate all the volunteers who make it possible for urban to meet rural, and wish all a happy Thanksgiving.
Petitions September 26th, 2012
Mr. Speaker, I rise to present a petition in support of Motion No. 312.