Russ Hiebert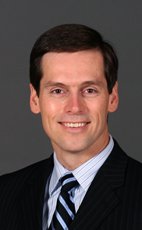 House of Commons photo
Track Russ
Your Say
Elsewhere
Crucial Fact
His

favourite word

is elaborate.
Conservative
MP for South Surrey—White Rock—Cloverdale (B.C.)
Won his last election, in 2011, with 54.60% of the vote.
Statements in the House
North Korea January 28th, 2015
Mr. Speaker, as we know, North Korea has one of the most brutal regimes on the planet, denying its own people the most basic rights and freedoms. Indeed, those who would dare question the totalitarian regime of Kim Jong-un, or even try to escape from it, are sent to concentration camps, many to die of torture or starvation. Amnesty International estimates there are 200,000 political prisoners in these camps.
This week, the Parliament of Canada will hear testimony from a high profile defector, Jang Jin-sung, who has documented many of the evils of the North Korean regime in his recent book Dear Leader.
However, Kim Jong-un is not content to oppress just his own people. His regime also threatens us with nuclear weapons and attacks our right to free speech as the recent Sony hack demonstrated.
Canada will not be intimidated. We will continue to criticize the cruelty of Kim Jong-un and call for an end to his regime.
Petitions June 19th, 2014
Mr. Speaker, I am here to present two petitions on behalf of constituents who are concerned about the lack of tough laws when it comes to drinking and driving.
The petitioners would like to see tougher laws and the implementation of a new mandatory minimum sentence for those persons convicted of impaired driving causing death. In particular, they would like an offence of impaired driving causing death classified as vehicular manslaughter.
Economic Action Plan 2014 Act, No. 1 June 5th, 2014
Mr. Speaker, again, I know my colleague was not here when the previous Liberal government had to deal with difficult spending choices. However, the choices it made were devastating for my province of British Columbia. The cuts it made to health care and social transfers were crippling at the time.
Under our government, we have invested substantially in infrastructure that benefits everyone in the community and certainly improves the efficiency within our economy. The historic 10-year agreement that we have put in place for infrastructure is approximately $70 billion, the largest in Canadian history.
Despite the fact that it goes beyond the next election, the government should be credited for thinking in the longer term. Too often governments in this place look for the short-term hits, the short-term wins that will benefit them politically. However, our government has the foresight to look well beyond the following election to do what is best for Canadians in the long term.
Economic Action Plan 2014 Act, No. 1 June 5th, 2014
Mr. Speaker, when we look at what we have done for veterans, any objective observer would realize that we have invested an enormous amount of money to support them.
In my speech I talked about the $2 billion that is being added to the new veterans charter program for seriously injured veterans. However, overall, our government has increased spending on veterans' services by $4.6 billion.
In addition to that, I would draw to the member's attention that the all-party committee that addresses veterans' care has also made additional recommendations to the government, which are also being considered.
There is no doubt that the care of veterans is a priority for Canadians. Certainly those veterans within my community are well aware of that.
Economic Action Plan 2014 Act, No. 1 June 5th, 2014
Mr. Speaker, it gives me great pleasure to speak to the budget implementation act, the centrepiece of our Conservative government's economic agenda for Canada. There are three strong themes running through this budget: one, supporting jobs and growth; two, supporting families and communities; and, three, balancing the budget.
Jobs and opportunities for Canadians remain our government's top priorities. We have seen over a million net new jobs created since the global economic slowdown. This has reduced the unemployment rate to 6.9% and we will do even more to support job creation with this budget.
Measures we are taking include providing $100 million in interest-free loans to apprentices in the trades, $55 million for paid internships for recent graduates, and $75 million for the targeted initiative for older workers program to support older workers who want to participate in the job market. We are also cutting red tape for businesses by eliminating the requirement for 800,000 payroll remittances by 50,000 small and medium-sized businesses. As well, we are launching the new Canada job grant program. Canadians will now be able to qualify for up to $15,000 per person to get the skills and training they need for in-demand jobs.
British Columbia will also benefit directly in this budget as our government will be providing $222 million for world-class physics research in the TRIUMF laboratory at the University of British Columbia.
We have also announced the biggest infrastructure investment in Canadian history, an amazing $70 billion for new highways, bridges, ports and municipal utilities. Approximately $9 billion of those funds will be spent in British Columbia. This investment will keep a lot of trades employed in my community and across the nation, as well as help modernize and improve the efficiency of our economy to help Canada compete globally.
Indeed, our outlook extends past our borders. As a member of the international trade committee, I am an enthusiastic supporter of our drive to diversify and expand our export markets. Our focus on developing our exports has been characterized by the successful conclusion of negotiations for a free trade agreement with the European Union. The benefits Canada will realize from this agreement alone are an impressive $12 billion increase in the Canadian economy. That is equivalent to creating 80,000 new jobs or boosting the average Canadian family's income by $1,000 annually.
As the House knows, we have also reached a free trade deal with South Korea. I know this deal will be a great boost to our agricultural sector initially, but it will also benefit many other sectors in years to come.
However, there are other free trade agreements we are working toward that will continue to grow our economy, expand our exports and create wealth and high-paying jobs for Canadians.
The Trans-Pacific Partnership negotiations could lead to another huge trade deal for Canada and guaranteed access to many of the most populous nations of the world. Indeed, we are already trading with the TPP nations, but a free trade agreement would allow unhindered, duty-free access for Canadian exports. This deal would give a huge boost to industry in my home province.
For instance, in 2012, British Columbia exported almost $4.9 billion in wood and related products to TPP member countries. However, currently, Canada's exports of wood and related products face tariffs of up to 10% in Japan, 31% in Vietnam and 40% in Malaysia. Australia has tariffs of up to 5% on Canadian lumber. Paper and paperboard products face tariffs of up to 27% in Vietnam and 25% in Malaysia.
Eliminating these tariff barriers would significantly support sales of British Columbia's world-class wood and related products in the lucrative TPP market of 792 million consumers, meaning more jobs for British Columbians. Our economic action plan creates jobs directly through spending on infrastructure and it will support the creation of many more through expanded trade opportunities for our exporters.
The second major theme in our budget is supporting families and communities. We are accomplishing this goal through a number of key measures. One, which does not always receive much notice but greatly impacts our quality of life, is the annual federal transfer to the provinces for health care and welfare.
The previous Liberal government devastated our health care system by slashing transfers to the provinces. Despite the very real fiscal challenges we have faced over the past number of years, we have not cut a penny of health care funding.
On the contrary, we have increased funding for hospitals, doctors, nurses and equipment every year since we formed government. This year, my province of British Columbia will receive a record $5.8 billion to fund hospitals, housing and other social programs. Some of those funds will be used to support health care providers in my constituency such as the Peace Arch Hospital in White Rock.
We are also taking action in the budget to protect consumers. One action we are taking is addressing the unjustified Canada-U.S. retail price gap through new legislation. This issue is of particular concern to retailers in my border community as they lose critical business to American retailers which are just a short drive away.
We also committed to recognizing and supporting those who have risked all to defend our freedoms. Budget 2014 provides $2 billion to enhance the new veterans charter in support of serious injured veterans.
The third theme in our budget is balancing the books. Everyone knows that the global economic downturn hit government revenues hard. Before the global recession hit, our Conservative government paid down $37 billion in debt, bringing Canada's debt to its lowest level in 25 years.
Our fiscal responsibility and aggressive debt reduction placed Canada in the best possible position to weather the global recession. When the global recession hit, we made a deliberate decision to run a temporary deficit to protect our economy and jobs.
Many governments around the world are still struggling to tame their national finances. However, through prudent financial management, including trimming the size of our federal government departments and agencies, we are on track to be the first G7 nation to balance our budget.
Overall, since 2010, actions we have taken to make government more effective and efficient are saving taxpayers roughly $19 billion a year.
Canada's net debt to GDP ratio is 36.5%. This is the lowest level among G7 countries, with Germany being the second lowest at 56.3% and the G7 average at 90.2%.
Economic action plan 2014 would bring the projected deficit down to $2.9 billion by 2014-15, and forecasts a surplus of $6.4 billion in 2015-16. That is extremely good news for Canadian taxpayers.
Despite the fact that we have already cut personal and business taxes substantially, a balanced budget will allow more room for tax cuts and debt reduction in the years to come. Already, the average family of four has seen their taxes cut close to $3,400 annually, giving them greater flexibility to make choices that are right for them.
Likewise, seniors have also seen substantial tax relief. Pension income splitting, a $2,000 increase in the age credit, doubling of the pension income credit, reducing the GST from 7% to 5% and other measures have reduced the taxes seniors pay by $2.8 billion annually.
These measures are particularly important to my community, as retirees choose to relocate to South Surrey—White Rock—Cloverdale from all over Canada to take advantage of our temperate climate and scenic coastal beauty.
Corporate taxes have also been cut from 21% to 15%, making Canada an attractive place for international businesses to locate and invest, creating more high paying jobs for Canadians. In fact, since 2006, we have cut taxes nearly 160 times, reducing the overall tax burden to its lowest level in 50 years.
Economic action plan 2014 delivers additional tax relief by introducing the search and rescue volunteers tax credit and acknowledging the valuable contributions ground, air and marine search and rescue volunteers provide to Canadians from coast to coast to coast.
A future budget surplus would allow our government to move forward with promised tax cuts, making the tax burden we carry even lighter and allowing Canadians greater freedom to make their own financial choices to save, invest and spend.
I call on all members to support this budget implementation bill.
Petitions June 5th, 2014
Mr. Speaker, on behalf of constituents in my community, I would like to present this petition in which they call on mandatory minimum sentences for those convicted of impaired driving causing death and the redefinition in the Criminal Code of an offence of impaired driving causing death to vehicular manslaughter.
Trinity Western University May 7th, 2014
Mr. Speaker, Trinity Western University, near my community, is opening up a law school. The Law Society of British Columbia will allow Trinity law grads to practice in B.C. when they pass their bar exams. However, the law societies of Ontario and Nova Scotia have decided they will not let Trinity law grads practise. Surprisingly, the reason is not because of academic standards. The decisions were entirely political.
The Ontario and Nova Scotia law societies simply do not like Trinity's Christian code of conduct for its students. In an age that highly values tolerance, this discrimination is the height of intolerance. It is a clear violation of these would-be lawyers' charter right to freedom of religion. The rule of law requires that law societies treat all applicants equally. Trinity is now going to court to defend the rights of its students.
I call on the Ontario and Nova Scotia law societies to reverse themselves and for the Manitoba and New Brunswick societies, which are considering the issue, to do the right thing.
Canada-Honduras Economic Growth and Prosperity Act March 6th, 2014
Mr. Speaker, certainly the member does not expect me to predict the future. However, he does bring to mind the Liberal record.
It was not long ago that the Liberals were in power for 13 long years, as many people describe it. We might ask ourselves how many trade agreements they accomplished during those 13 years. The answer is three. That is not much to have accomplished during that long period of government.
Yet here we are, a Conservative government since 2006, and we have concluded agreements with 37 countries while, at the same time, improving the trade relations we have with the three that the Liberals were able to secure.
When the member opposite tries to attack our government on our trading relationship, it is a bit rich for him to go down that path, considering his own record of engagement in that party.
Canada-Honduras Economic Growth and Prosperity Act March 6th, 2014
Mr. Speaker, I appreciate the member's question and comments. I do hope he is not trying to discourage Canadians from finding a warmer climate in which to spend some time during the winter.
However, he asks about our initiatives to increase tourism to Canada, and I would point out that we are increasing tourism to Canada. Looking at the opportunities we have created, for example, for Asian tourists to come to our beautiful country, we see that we have provided visa-free access to the Taiwanese in recent years. More recently, we have seen an increase in the number of Chinese tourists coming to Canada; as many as 400,000 last year, I am told. From people I have spoken with, I hear that when they go to Niagara Falls or other iconic destinations in Canada they see a large number of tourists from around the world, but particularly from Asia, where we have focused heavily on promoting Canada's opportunity for tourism.
Yes, Canadians want to spend some time in warmer climates, perhaps during the winter, but we are also making ourselves very inviting to the rest of the world.
Canada-Honduras Economic Growth and Prosperity Act March 6th, 2014
Mr. Speaker, I will be splitting my time with the member for Don Valley West.
It is my pleasure this afternoon to highlight how the Canada-Honduras free trade agreement would fit with Canada's strategy for engagement in the Americas.
Canada's prosperity requires expansion beyond our borders into new markets for economic opportunities that serve to grow Canada's exports and investments. As members will recall, the Prime Minister announced the Americas as a foreign policy priority in 2007, with a vision of a more prosperous, secure, and democratic hemisphere. Seven years on, our whole-of-government engagement in the hemisphere has never been stronger.
There are three goals in the Americas strategy. The first is to increase Canadian and hemispheric economic opportunity. The second is to address insecurity and advance freedom, democracy, human rights, and the rule of law through capacity-building. The third is to build a stable foundation for Canada's engagement and increased influence in the hemisphere.
Stronger economic ties are becoming increasingly important with uncertainty in the global economy. Our government understands the importance of trade to our economy. It represents one out of every five jobs in Canada and accounts for 64% of our country's annual income.
Increased engagement through trade and commercial economic ties is one of the best ways we can support positive change and sustainable economic growth in the Americas.
Our Conservative government's efforts to increase mutual economic opportunity centre on creating the conditions for a dynamic, transparent, and rules-based commercial and investment environment. In particular, advancing free trade in the Americas opens new doors of opportunity for Canadian and Honduran companies and increases economic benefits for all, including more jobs and prosperity.
Canada and Honduras have enjoyed a very positive relationship since we first established diplomatic relations in 1961. Given our demonstrated commitment to democratic development, our important development assistance program—which is the biggest development program we operate in Central America—and our growing trade and investment linkages, Canada continues to be a constructive partner for Honduras.
Canada, represented by the former minister of the environment, the member for Thornhill, played a leading role in efforts to reach a peaceful, negotiated solution to the political crisis sparked by the coup d'état in Honduras in June 2009.
On the economic front, bilateral merchandise trade between Canada and Honduras reached $257 million in 2012, growing 9% over the previous year. Merchandise exports to Honduras were a modest $38 million in 2012, while imports from Honduras were $218 million. Undoubtedly, our new agreement will allow us to increase our exports substantially in a range of industry sectors.
With respect to capital, Canadian direct foreign investment is most prominent in Honduras in the garment, manufacturing, and mining industries. Tourism is a growing industry in Honduras, and Canadians are a significant factor. From January to October of last year, 25,000 Canadians visited Honduras, with an additional 37,000 Canadians entering the country by cruise ships over that same period.
As with any trade agreement, various industries in each province would benefit through increased exports and the new jobs that would be created.
The Canada-Honduras free trade agreement would benefit exporters from my home province of British Columbia through the elimination of Honduran tariffs in sectors of export interest, such as textiles, which currently face up to 15% tariffs; industrial machinery, also facing tariffs of up to 15%; and construction equipment, which would also see the elimination of current tariffs, which range up to 15%. Additionally, B.C.'s forestry sector stands to benefit with the elimination of tariffs, as wood and pulp and paper products currently face tariffs as high as 15%.
Seven of Canada's concluded free trade agreements are with countries in the Americas: Mexico, through NAFTA; Chile; Costa Rica; Peru; Colombia; Panama; and, of course, Honduras.
Our government recognizes the need to make companies aware of the advantages and opportunities that they create to maximize the mutual benefits flowing from these agreements. Our strategic push to liberalize trade with the Americas is working. We are removing barriers and facilitating two-way commerce.
The Americas offer great potential. Total trade between countries in the Americas and Canada, which was at $56 billion in 2012, has increased by 32% since 2007, and Canadian direct investment in the region, at $168 billion in 2012, has increased by 58% since 2007.
In order to continue to promote mutual economic opportunity, our government's strategy for engagement in the Americas focuses on intensifying trade promotion and relationship-building efforts to ensure that the Canadian private sector is taking full advantage of trade and economic agreements, as well as on building the capacity of our trading partners to capitalize on the benefits of free trade with Canada. The Canada-Americas trade-related technical assistance program, for example, serves to assist Canada's trade partners in Latin America and the Caribbean region to maximize the opportunities and benefits of increased trade and investment afforded them through their free trade agreements with Canada.
In line with our strategy, our Conservative government is committed to a strong economic partnership with Honduras that would contribute to enhanced prosperity and sustainable economic growth in both countries. For example, there are currently a number of development projects under way in Honduras which aim to improve food security, such as the Special Programme for Food Security.
The free trade agreement and its parallel agreements on labour and environmental co-operation would promote responsible commercial exchange while building a winning advantage for our companies, in particular in areas where Canada has experience an expertise, such as in natural resource management.
However, it is important to recall that prosperity and security are mutually reinforcing. To enable and protect Canadian trade and commercial investments, the security situation in Mexico, Central America, and the Caribbean must be taken into consideration, and it has rightly been made a focus in our strategy for engagement in the Americas. Recognizing the challenges to overcome for peace and prosperity in the region, Canada has committed over $70 million in security assistance to Central America since 2008, with $25 million announced in 2012 by the Prime Minister for the Canadian initiative for security in Central America. Through such investments, we are helping to strengthen security and institutions that safeguard freedom, human rights, democracy, and the rule of law. Canada also works closely with the Central American integration system to improve donor coordination and security co-operation in Central America.
Honduras is also a country of focus for Canadian development programming, through which we are stimulating sustainable economic growth, increasing food security, and securing the future of children and youth. The Building Effective Justice Systems project, for example, contributes to the strengthening of the criminal justice system through training in crime scene examination, investigation, and oral trial techniques.
In a region where relationships are fundamental to success, long-term and multi-faceted engagement is a vital part of Canada's strategy for engagement in the Americas. Competition for market share is on the rise, and Canada must demonstrate that it is a serious and committed partner. The engagement of the Prime Minister, ministers, and Conservative members has been central to this effort.
While sustaining high-level engagement is essential, our government continues to build and strengthen relationships across the private sector, government, academia, civil society, and among individuals. Through our strong bilateral relationships and the increasing people-to-people networks generated through educational exchanges, increased tourism, and business links, our ties with Honduras are growing stronger every day, and we are seeing an increase in the opportunities for both countries.
The Canada-Honduras free trade agreement and the parallel labour and environmental co-operation agreements are key components to advance in Honduras the goals of Canada's strategy for engagement in the Americas. I ask all hon. members for their support.