Brent Rathgeber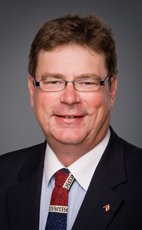 House of Commons photo
Track Brent
Your Say
Elsewhere
Crucial Fact
His

favourite word

is commissioner.
Independent
MP for Edmonton—St. Albert (Alberta)
Won his last election, in 2011, with 63.50% of the vote.
Statements in the House
Justice June 13th, 2014
Mr. Speaker, the government claims that Bill C-36 would keep sex workers immune from prosecution except at or near where children are present. However, when it comes to child prostitutes, they are not only reasonably expected to be present wherever the child is selling sex, but a child is in fact present.
Does the government seriously intend to prosecute the most marginalized and most exploited members involved in this trade, the child prostitutes?
Intergovernmental Relations June 13th, 2014
Mr. Speaker, economists from the Bank of Montreal this week reported that the Alberta economy is in a league of its own and that more, not fewer, temporary foreign workers are required.
However, given higher unemployment rates in other regions of the country and the Conservative government's lack of political will to provide meaningful reforms to the temporary foreign worker program that will allow employers who play by the rules access to the program, will the government take the Alberta labour minister up on his offer to devolve responsibility for the temporary foreign worker program in Alberta to the Alberta government?
Distinguished Principal of the Year June 13th, 2014
Mr. Speaker, I rise to honour a very special constituent, Fernando Runco of Edmonton, who last month was awarded the 2014 Distinguished Principal of the Year Award.
The 37-year-old principal from Katherine Therrien Catholic Elementary School in Edmonton—St. Albert was honoured by his peers from the Canadian Association of Principals.
Principal Runco stood out for his ability to get students, parents and staff involved in the school, and his outstanding efforts to connect with parents and students. Mr. Runco has only been principal at Katherine Therrien for three years, but has clearly developed exemplary skills as a principal in that very short time.
In that time, Principal Runco has engaged the outside community, bringing in guest speakers and community leaders to mentor his students. He also employs multimedia and multigrade activities to enhance community within the school.
I would like to congratulate Principal Runco and the entire team at Katherine Therrien Catholic Elementary School for their dedication in educating our children, and their positive contribution to community building in northwest Edmonton.
Petitions June 11th, 2014
Mr. Speaker, I rise to table a petition signed by 112 citizens of Edmonton, St. Albert, and surrounding communities. They are calling on the Government of Canada to help convince the Chinese Communist Party to cease the murdering of Falun Gong practitioners for their organs, to pass legislation to combat organ harvesting, and to publicly call for an end to the persecution of the Falun Gong in China.