Brent Rathgeber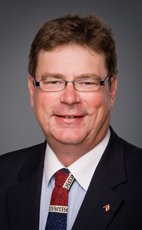 House of Commons photo
Track Brent
Your Say
Elsewhere
Crucial Fact
His

favourite word

is commissioner.
Independent
MP for Edmonton—St. Albert (Alberta)
Won his last election, in 2011, with 63.50% of the vote.
Statements in the House
Petitions November 19th, 2014
Mr. Speaker, I have the honour of tabling a petition signed by over 3,500 residents of Edmonton—St. Albert calling on this House to pass a resolution condemning the Chinese communist party's crime of systematically murdering Falun Gong practitioners for their organs and to amend Canadian laws to legislate against forced organ harvesting.
It is my pleasure to table this petition and I look forward to the government's response.
St. Albert Small Business Week November 19th, 2014
Mr. Speaker, last month the St. Albert and District Chamber of Commerce held its annual Small Business Week highlighting and celebrating the nearly 1,000 small and medium-sized businesses that generate economic growth and create jobs in and around St. Albert.
The highlight of the annual week was the small business awards of distinction. At this formal awards ceremony, nominees were recognized and awards presented in numerous categories, including marketing, outstanding customer service, young entrepreneur, and community leadership.
The highlight of the evening was the Chairman's Award, chosen by the chairman of the Chamber of Commerce based on overall excellence in business operations plus exemplary community engagement. The winner of the 2014 Chairman's Award was Team Chiasson, from McDonald's Restaurants of St. Albert. Rob and Karen Chiasson were recognized for their tireless advocacy on behalf of employers who are experiencing acute labour shortages as a result of Alberta' s hot economy and tight labour market.
I would like to personally congratulate all St. Albert and area businesses for the economic activity and jobs they create and the St. Albert Chamber of Commerce for recognizing them through a very successful Small Business Week.
Public Safety November 18th, 2014
Mr. Speaker, the House is currently debating government legislation that would increase the mandate of Canada's spy agency, giving CSIS broader powers of surveillance over Canadians. However, the Security Intelligence Review Committee, suffering from two vacancies and without a full-time chair, is already falling behind in its investigations of complaints against the agency. Even former chair Chuck Strahl stated that it might be necessary to review the role of SIRC, its resources, or both.
Does the government not believe that national security should be properly balanced with effective oversight and respect for the privacy of law-abiding Canadians?
Taxation November 17th, 2014
Mr. Speaker, unlike other members of the opposition, I actually support the government's intention to introduce income splitting, because I support income tax relief generally. However, I do agree with the opposition that income splitting will benefit far fewer Canadians than would generalized, broad-based tax relief.
Why does the government prefer boutique tax credits and a complicated tax code over simply lowering income tax rates for all Canadians?
Finance October 27th, 2014
Mr. Speaker, over year ago, in its throne speech, the government promised taxpayers balanced budget legislation.
However, with oil trading at under $81 a barrel, with Canada now involved in an important mission in Iraq, and with domestic security agencies about to get enhanced power and presumably, additional resources, is the government still on track to balance the budget this fiscal year? If so, could we please see balanced budget legislation?
Petitions October 8th, 2014
Mr. Speaker, the second petition is signed by 1,671 residents of Edmonton—St. Albert.
The petitioners call upon the Government of Canada to recognize the plight of Falun Gong and the Falun Dafa practitioners and the persecution they face in China. They call on the Government of Canada to press the Government of China to end their horrific persecution.
Petitions October 8th, 2014
Mr. Speaker, I have two petitions to present today.
The first petition is on behalf of 112 residents of Edmonton—St. Albert. The petitioners call on the Government of Canada to recognize the dire situation of Christians in Iraq and to speed the refugee process to help displaced Christians and give them safe passage into refugee status.
International Trade October 6th, 2014
Mr. Speaker, I support the Canada-Europe free trade agreement, but what I do not support is expensive photo ops, especially for trade agreements in danger of becoming unwound due to opposition by powerful players such as Germany.
Could the government advise the House as to how many tax dollars were used to host the lavish celebratory business reception in Toronto on September 26, and also to fly the two European officials from Toronto to Brussels on the Canadian Forces Airbus, which we now know was not even necessary and its acceptance may have actually violated the European Union's code of conduct?
Business of Supply September 29th, 2014
Mr. Speaker, I thank the hon. minister for a great speech. I really enjoyed it.
I agree with her that it is up to the members of the House to take ownership of the House. If we look like buffoons or disinterested on TV cameras, that reflects badly not only on the individual in the camera shot but on all of us, and I think on that we can all agree.
The member made a good argument that order paper questions and adjournment proceedings are a good avenue to pursue questions not answered in question period. However, does the member not agree that question period is the apex of the day in the House of Commons? It is when the media is watching, when the gallery is full and the House is full. That ought to be the time when the government, policing itself, ought to take ownership of the quality of answers.
Employment September 29th, 2014
Mr. Speaker, all Alberta MPs are hearing from their constituents regarding our unique labour shortages. In fact, the new Alberta premier, our former colleague, Jim Prentice, has indicated that changes to the temporary foreign worker program will be the first order of business he wants to discuss with the Prime Minister.
Last week the Alberta Urban Municipalities Association president, Helen Rice, implored the government to reverse the changes announced last spring, stating that Alberta MPs are not listening to Albertans and that Alberta employers desperately need access to both temporary workers and permanent immigration.
When will the employment minister and Alberta MPs start listening to Albertans and Albertans' elected representatives and reverse the ill-thought-out changes to the TFW program?