David McGuinty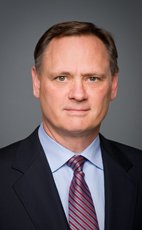 House of Commons photo
Track David
Your Say
Elsewhere
Crucial Fact
Liberal
MP for Ottawa South (Ontario)
Won his last election, in 2011, with 44.00% of the vote.
Statements in the House
Questions on the Order Paper March 6th, 2014
With regard to briefing documents prepared since July 17, 2013 for the Minister of Transport or her staff regarding Canada Post, for each document, what is: (i) the date, (ii) the title or subject matter, (iii) the Department's internal tracking number?
Questions on the Order Paper March 6th, 2014
With regard to Shared Services Canada's recent registration of telephone services, completed on January 20, 2014: (a) how many (i) traditional telephones including Voice over Internet Protocol, (ii) cellular telephones, (iii) BlackBerry devices, (iv) pagers, (v) other smartphones, were registered by Shared Service Canada employees and each of its partner organizations; and (b) how many suspensions of telephone service did this registration exercise lead to?
Business of Supply February 4th, 2014
Mr. Speaker, that gives me 35 seconds to remind the member why we are debating this. We are not debating this because of he-said-he-said and she-said-he-said. We are debating this because Canadians right now are really concerned. I think the member should spend more time focusing on the concerns of his constituents in his own riding than playing silly parliamentary games.
Canadians want to see us take positive, proactive, helpful measures. This is a proposal for one. It is before us now. I would rather hear the Conservative member speak to the merits of making change and helping Canadians than play, frankly, backward-looking, silly games.
Business of Supply February 4th, 2014
Once again, Mr. Speaker, that is an important question and one I am not in a position to answer. It is something that I am actually pleased that he has raised here on the floor of the House because it speaks to a wider responsibility of the House to make sure we have parliamentary oversight.
However, as I like to say to my four adult children, in life sometimes the best way to start is to start. What Liberals are proposing is to start with an all-party committee of MPs that can bring the important role of a parliamentarian to bear—all sworn to secrecy—to review these matters on an ongoing basis, so that we can transcend all technology developments as they occur, because they are happening much more rapidly than we ever thought they could, and there would be more information coming forward over time.
I just cannot, for the life of me, understand why the Conservatives are not standing up and embracing this, given the culture of the libertarians inside the caucus, the former peace officers, those who have sworn to uphold the law. I should not be surprised. We have a Minister of Justice who, frankly, given his conduct here, may be subject to actually being removed from the Law Society of Upper Canada.
Business of Supply February 4th, 2014
That is a very probative and important question, Mr. Speaker, but one I cannot answer. I do not know whether the Canada Border Services Agency is pursuing illegal activities. The member asserts it is. I do not know if that is the case. If he has evidence of such wrongdoing, he should perhaps bring it forward.
The motion today deals with one specific security establishment, the Communications Security Establishment of Canada, and it speaks to it directly because we now have evidence and reports. We have heard that there are perhaps activities going on that ought to be subject to scrutiny and, to the extent possible, to the light of day through an all-party committee of parliamentarians.
Going forward, if there were similar challenges with other security apparatus in the country, this is something that should be debated on the floor of the House, absolutely, without doubt.
Business of Supply February 4th, 2014
Mr. Speaker, I hear the former minister of defence asking for an answer. Let me explain it for him. We would think they would have learned their lesson. They should be demanding more oversight. They should be demanding more information, as parliamentarians, so they do not, to put it in blunt terms, get sucker-punched again.
It is quite astonishing to hear the Conservatives say that this is not a positive step for Canadians who are concerned. He is a part-time commissioner, a former judge. I know lots of former judges. I am sure he is a good person. A part-time commissioner is overseeing this entire apparatus. What is wrong with having a group of MPs, sworn to absolute secrecy, to ensure this is properly monitored on behalf of the Canadians who elected us into this House to do the job?
I do not want to see ghosts here. Canadians are very fair-minded. However, because there is no real answer forthcoming from the government, no real rationale, except that it is all okay and all works just fine, Canadians are going to conclude that maybe there is something wrong here, that maybe there is something being hidden by the Conservative government. The voices previously, who spoke strongly in favour of this, are now all silenced. Former ministers of defence, current ministers of defence, and former ministers of justice, have all sworn to uphold the rule of law, and they all know better. There has to be a reason, because a man or a woman always acts for a reason.
I would like to hear from the Conservatives sometime today as to what the real reasons are here. Why are they resisting setting in place a no-cost measure? The Minister of Finance is looking for low-cost or no-cost measures. Other than my bill to eliminate his partisan advertising, which is no cost, here is an idea that is no cost: set up a committee of well-meaning, good-faith, hard-working MPs from all parties to give Canadians assurances that their communications in an airport establishment, or elsewhere, are not being monitored and tracked. That is a reasonable ask by any party; it is a reasonable ask by any citizen.
Earlier we heard a parliamentary secretary ask why they did not do it when they brought in the bill and the construct years ago. Well, it is interesting. As President Clinton once said in a speech that I was privileged to hear, "knowledge is doubling" every 18 months. The pace of knowledge and the change in knowledge is actually accelerating. For any members in this House to think that the technology, then, is anything approximating the technology today, clearly they are not following trends. Back then we could not do a quarter of what we can do today, perhaps 10%. Given these changes and this rapid evolution of technology, it is incumbent on us to keep up with the times. One of the ways to do that is to have an all-party committee that can transcend time, so to speak, and follow these developments and be briefed on a regular basis.
What are the capacities of the agency now? No one here is attacking the agency, or the goodwill and the good faith of the people who are working there. I am sure we would all agree that they are motivated by the desire to do right by Canadians, to follow within the four corners of the statute that empowers them to do what they are doing. However, when Canadians hear about their communications being perhaps followed, monitored, and acted upon when they are inside airports, and the airport authorities reveal, as the Ottawa airport authorities revealed to me, that they knew nothing and have nothing to do with this, that is a problem.
For the life of us on this side, we cannot understand the resistance or reluctance of the Conservative government to ensuring that Canadians' privacy is paramount and that it is protected today and going forward.
Business of Supply February 4th, 2014
Mr. Speaker, I appreciate the opportunity to participate in this very important debate. Let me say from the outset that I completely understand the need for Canada to have the appropriate balance in monitoring communications and collecting information that is important when it comes to our collective security.
I say that because several years ago, I was commencing a three-week international visitor program in the United States. My first day of those three weeks was in Washington, which happened to be the morning of 9/11, and thus began my three weeks throughout America. I learned a lot about security and the evolution of security thinking, and apparatus, on a continental and global basis.
However, listening to the government views on this, and I have listened intently now for most of the day, I would like to remind the House that a lot of Canadians are deeply concerned and troubled by this. I have an international airport, the Ottawa Airport, in my district. I have received many comments and questions about what is going on in that airport as people fly in and out of our national capital, including, by the way, 65,000 foreign officials each and every year.
This motion today is a simple one. For Canadians who are watching, listening, or reading, it means simply that we would create an all-party committee to oversee the activities of the Communications Security Establishment Canada. This would, of course, be in keeping with what is already happening in other jurisdictions. A similar committee exists in the United States. There is one in the United Kingdom. One is in place in New Zealand, and yet another is operating in Australia. We are talking about having a fixed number of MPs, sworn to absolute secrecy, who would play an important role in monitoring the activities of this particular organization's agency, to make sure that Canadians' collective paramount right to privacy is maintained and upheld.
As I listened to the government members respond to this, I was perplexed. Only several years ago, all parties in the House came together, in a report of 2004, and agreed to create an all-party committee. In fact, the government brought in legislation saying it would do precisely that. The Minister of National Defence today was a member of that committee, who spoke perhaps most strongly in favour of doing this. Therefore, why has the government flipped its views in this regard? We have seen, as I just explained, other jurisdictions that are doing this. They are our partners, working with Canada on a daily basis with respect to security matters. Why would the government resist this?
If I could sum up the government's position, it would go something like, "We actually want more secrecy, but we cannot say why because that is a secret". That is what we heard the Prime Minister say today during question period when he was asked precisely about this question. His answer was that he could not say anything about this because it was secret. That is not reassuring for Canadians.
I have to ask, where are all the Conservative libertarians? Where are all the former police officers, the remaining lawyers, or the military officers in the caucus, who all swore an oath to uphold the rule of law? Can they categorically look at each one of their constituents and say there is absolutely nothing wrong going on here, when we know there are committee reports that say "Houston, we may have a problem"? They cannot say that. Where are those voices? What has happened to those people? What has happened to the caucus? It is deeply troubling to hear what the government is saying.
One would think that the Conservatives, and the Prime Minister in particular, would be in favour of improving oversight. Here is one reason as to why, one incident to justify why they might be in favour of that. Let us all harken back to the Iraq war. Let us harken back to the the former leader of the opposition, now Prime Minister, writing an open letter to major American dailies in New York City and Washington, attacking the Canadian government for not participating in the Iraq war when the the former prime minister Jean Chrétien made the fact-based decision not to participate in the Bush war.
In contrast, one would think, knowing what we know now about the fact that there were no weapons of mass destruction, despite the assertions by the entire security apparatus of the United States, and that it was a construct and a fiction foisted on the world, which decimated America's security reputation for the decade that followed—
Canada Post January 28th, 2014
Mr. Speaker, try as they might, the Conservatives cannot deny their involvement in plans to increase postal prices, lay off thousands of Canadians and eliminate home delivery. They need to explain to our seniors, to Canadians with disabilities and to small businesses why they approved such an outrageous plan.
Why do the Conservatives think that Canada is better off paying more for less?
Business of Supply January 28th, 2014
Mr. Speaker, I thank the hon. member for her speech.
I would like to ask her a question about what this will cost municipalities. I want to read from a letter, written in English, that was sent to the Minister of Transport:
This letter is from Mayor Mike Bradley of the City of Sarnia.
If I can cite two local examples--Bluewater Power estimates there will be a $27,000 increase to mail out power and water bills every two months.... In the case of the City...the additional cost will be $7,800 in 2014 and a $3,500 increase in 2015 amounting to an overall increase of $10,000 to mail tax bills...an unbudgeted cost and an unfair cost.
Can the member help Canadians understand how a Conservative government that says it is concerned about fiscal responsibility would want to foist these costs onto thousands of municipalities around the country without any analysis, compensation or offsetting measures? How could it possibly do this and consider itself fiscally responsible?
Business of Supply January 28th, 2014
Mr. Speaker, I really appreciate the member setting that up for me. It is kind of like playing T-ball. It is a really easy hit, but I am not going to go there because I do not think that is constructive for Canadians.
I would remind the member and the House that this is exactly what many members in the Conservative caucus said prior to the Prime Minister selling off Atomic Energy of Canada at a fire sale price to a Montreal-based engineering firm, after 57 years of AECL leading the planet in medical isotope production and nuclear power. Just before the Conservatives moved to dump that asset, they spoke this way as well, saying they would never sell this asset or move to privatizing.
There is clearly a pattern and a belief system with the Conservatives where they do not believe that the state should own for-profit corporations. That is why so many important players in Canadian society were left out of this entire debate. The CFIB was blindsided, the Canadian Association of Retired Persons was blindsided and the Consumers' Association was never consulted. All kinds of important groups were left out because this was a plan springing forth from PMO and PCO and the transport minister. We can do better than that.
In conclusion, we should go back to the drawing board, get both groups together and deliver a much better plan for Canadians going forward.