Francis Scarpaleggia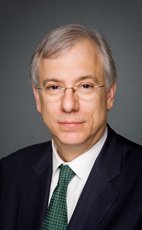 House of Commons photo
Track Francis
Your Say
In Parliament
Elsewhere
Crucial Fact
His

favourite word

is water.
Liberal
MP for Lac-Saint-Louis (Québec)
Won his last election, in 2011, with 34.10% of the vote.
Two days ago
Spoke in the House on Citizenship and Immigration Mr. Speaker, officials have confirmed that Canada can accept 10,000 additional government-sponsored refugees over the next three years. Instead of fighting about the low number of ...
Posted on Twitter #CPC chose not to spend $1.1 billion in budgeted funds for veterans since 2006, while wasting $743 million in taxpayer money on advertising.
Posted on Twitter #PCC a décidé de ne pas dépenser 1,1 G$ du budget des anciens combattants depuis 2006, tout en gaspillant 743 M$ des contribuables en pub.
Three days ago
Voted Yes on Vote #283 on Bill C-608 Respecting a National Day of the Midwife
Voted Yes on Vote #282 That the First Report of the Standing Committee on Agriculture and Agri-Food, presented on Thursday, March 27, 2014, ...
Voted Yes on Vote #281 That the motion be amended by deleting all the words after the word "That" and substituting the following: ...
Voted Yes on Vote #280 That the amendment be amended by adding after the word "negociated" the following: "and the Committee only report ...
Voted Yes on Vote #279 on Bill C-18 Amend certain Acts relating to agriculture and agri-food
This week
Posted on Twitter Tonight, @JustinTrudeau's #TransparencyAct, which would make government open by default, will be debated in Parliament. #LPC #CdnPoli
Posted on Twitter Ce soir, le Parlement va débattre de la #loisurlatransparence de @JustinTrudeau pour rendre le gouvernement ouvert par défaut. #PLC #polcan
Spoke at the Finance committee on Bill C-43, A second Act to implement certain provisions of the budget ... I'm just wondering, because maybe this is a way of giving the minister power to block a project that could be harmful to the surrounding environment. ...
Two weeks ago
Spoke in the House on Foreign Affairs Mr. Speaker, this past August the UN Convention on the Law of the Non-navigational Uses of International Watercourses came into force after Vietnam ratified the convention. ...
Posted on Twitter #QP I asked this gov't why Canada did not sign/ratify the UN Convention on Watercourses, an intl' standardization of freshwater management
Posted on Twitter Période de questions: Pourquoi le gouvernement n'a-t-il pas signé/ratifié la Convention des cours d'eau des Nations Unies?
Spoke in the House on The Environment Mr. Speaker, the world's leading scientists have once again delivered a clear message, as President Hollande said, about the urgent need to fight climate change. The ...
Three weeks ago
Spoke in the House on Questions on the Order Paper With regard to the government's plan, announced in the 2014 budget, to acquire privately-owned lands through the National Conservation Plan: (a) how much has the government ...
A month ago
Spoke in the House on Public Safety Mr. Speaker, I would like to talk about the new national security legislation. Will the government be creating a parliamentary oversight committee? I am not talking ...
Mentioned by West Island Chronicle "It was a miracle no one else was killed" says Liberal MP If not for the quick response of the RCMP and the other security forces at hand, more Canadian's could have been injured or killed in last Wednesday's shooting on Parliament Hill in the nation's capital, Francis Scarpaleggia, Liberal MP for the West Island region, told the Chronicle. The Member of Parliament was in the Liberal's caucus meeting room on the first floor at 9:50 a.m. when interrupted by a security guard, urging all to evacuate Parliament's Centre Block. As Scarpaleggia and four others made their way out ...
Mentioned by West Island Chronicle Lac St-Louis MP safe from Parliament Hill shooting Federal Lac St. Louis MP Francis Scarpaleggia is safe from this morning's shooting at the National War Memorial on Parliament Hill in Ottawa, the Chronicle has learned. His Pointe Claire office said Scarpaleggia, a Liberal MP, did call in to say he was off ...
Spoke in the House on The Environment Mr. Speaker, the Fisheries Act is the federal government's main and, by far, most powerful legislative instrument for protecting Canada's lakes, rivers, and streams. In other ...
Spoke at the Justice committee on Bill C-32, An Act to enact the Canadian Victims Bill of Rights ... It has been a long day, Mr. Chair. It was second reading, of course. I have a few questions. You mentioned the right of the victim ...
Spoke in the House on Health Mr. Speaker, the "Guidelines for Canadian Drinking Water Quality" are weaker than drinking water standards in other national jurisdictions. Canada has no standard for certain substances, ...
Spoke in the House on Business of Supply Mr. Speaker, thank you for the opportunity to speak to this motion. I will be sharing my time with my colleague from Halifax West. The Cacouna ...
More than three months ago
Spoke at the Health committee on Bill C-17, An Act to amend the Food and Drugs Act No problem. The results must be provided to the minister no later than one year after the completion, with all results being reported for trials or ...
Spoke at the Health committee on Bill C-17, An Act to amend the Food and Drugs Act Thank you, I appreciate that. I find it odd as to why we don't have a stronger bill, because they're the same corporations that are in ...
Mentioned by The Suburban Newspaper Scarpaleggia says 'Let's Talk' with constituents When he is not working in the House of Commons in Ottawa, Lac St. Louis MP Francis Scarpaleggia likes to make sure that all constituents in his riding, roughly 42,000 doors, can be heard if need be. And while e-mail and telephone calls are very helpful, ...
Spoke at the Subcommittee on International Human Rights committee on Case of Sergei Magnitsky Thank you, Mr. Chair. This is an extremely fascinating presentation. In terms of the judiciary in Russia, I understand how you can have corrupt government officials ...
Spoke at the Environment committee on Water Quality of the Great Lakes Basin I have found over the years in looking at this issue that water is such a diffuse issue—I mean, so many people are working on it ...
Spoke at the Finance committee on Youth Employment in Canada Thank you very much. I am brand new to this committee; I am substituting for someone. I've been thinking.... We all think about this issue a ...
Spoke at the Foreign Affairs committee on Situation in Syria My question then is, how can we expect this resolution to be effective? It's obviously better than no resolution at all, but we're dealing with a ...
Mentioned by West Island Gazette West Island MP calls on Ottawa to keep open Ste-Anne-de-Bellevue post office West Island MP Francis Scarpaleggia has added his voice to the chorus of local politicians and others lobbying federal officials to keep open the Canada Post post office in Ste-Anne-de-Bellevue. The Liberal MP for Lac-Saint-Louis, in letters to federal ...
Mentioned by West Island Gazette Federal West Island MP calls for hearings into Canadian rail security In the wake of an alleged terrorist plot to attack a Via Rail passenger train route, federal Liberal Member of Parliament Francis Scarpaleggia has called for hearings on Canadian rail security. On Monday, the Lac-Saint-Louis MP and Liberal critic for public ...
Mentioned by Liberal.ca Reality Check: Budget 2013 and the Conservative Record on Skilled Workers ... Select an MP, Scott Andrews, Mauril Belanger, Carolyn Bennett, Scott Brison, Gerry Byrne, Sean Casey, Denis Coderre, Irwin Cotler, Rodger Cuzner, Stéphane Dion, Kirsty Duncan, Wayne Easter, Mark Eyking, Judy Foote, Hedy Fry, Marc Garneau, Ralph ... Kevin Lamoureux, Dominic Leblanc, Lawrence MacAulay, John McCallum, David McGuinty, John McKay, Joyce Murray, Massimo Pacetti, Bob Rae, Geoff Regan, Francis Scarpaleggia, Judy Sgro, Scott Simms, Lise St-Denis, Justin Trudeau, Frank Valeriote ...
Introduced legislation Private member's bill C-267 An Act respecting the preservation of Canada's water resources
Introduced legislation Private member's bill C-561 An Act to amend the Fisheries Act (mining activities)