Mark Eyking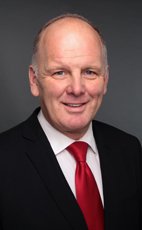 House of Commons photo
Track Mark
Your Say
Elsewhere
Crucial Fact
His

favourite word

is going.
Liberal
MP for Sydney—Victoria (Nova Scotia)
Won his last election, in 2011, with 39.90% of the vote.
Statements in the House
Veterans Hiring Act November 25th, 2014
Mr. Speaker, I have to sympathize with the member for trying to defend the government on the disastrous veterans affairs file.
I had to get up when he started talking about Sydney and Cape Breton, and Mr. Clarke, to put it in context. He started talking about how the Legions are going to help service the veterans, and how they can go to a building and that they do not need a building.
The member should have been at the rally where there were over 2,000 or 3,000 people in support of veterans, what they are going through, the service they are not getting, and how the pressure is being put on the Legions.
We have about 30 Legions in Cape Breton, and maybe one of them is looking to step up to do that which they cannot do. Could the member try to explain how all of these Legions are going to service the veterans?
The caseworkers are so used to working with the Legion members and the veterans, and now veterans will have to travel to Halifax, over 300 miles, to get any service. How can the member defend the position of closing the office in Sydney that services so many veterans? Cape Breton has been one of the biggest contributors to any war movement in the last 100 years.
Agricultural and Agri-Food November 24th, 2014
Mr. Speaker, more than 140,000 Canadians who are employed in the fresh fruit and vegetable sector have been let down by the government. Its failed perishable agricultural commodities act is jeopardizing billions in produce sales.
The minister is minimizing the devastation that this has on small growers. With 75% of the produce industry being small business, it is risky growing produce and margins are tight.
Will the minister act now so that the produce industry can be protected?
Agricultural Growth Act November 24th, 2014
Mr. Speaker, I thank the member for Kings—Hants for that question. He has one of the nicest areas to visit at apple blossom time or any time of the year.
The first time I visited that research station, I was 19 years old. I was in agricultural college, and I was amazed, and I am still amazed by what the researchers do in Kentville. When I was there first, they were doing research on potatoes for the valley and the type of soil they had there. Ten years later, when I went there, they were doing research on apples, and they came out with varieties that transformed the whole apple industry in the Annapolis Valley, which was amazing. It brought the apple industry back. Now when I go there, they are doing grape varieties and other varieties of fruit and vegetables that are very important for the Atlantic region and the valley region. That is key.
We have two things. We have climate change and we have consumer tastes changing. It is hard to believe, but where all those potato fields could have been, where they were doing research, now we see vineyards all through the Annapolis Valley, and it has become one of the fastest-growing areas.
It is key to have that research. It is one thing to bring people in and invest money in agriculture in the area, but they need research and people to help them with varieties, soil tests, and whatever needs to be done. That is a very important point the member for Kings—Hants made. If we do not continue to have that, these pockets of our country are not going to have the environment for agriculture we have seen over the years. We are going to lose it, because research in certain areas is not applicable to other areas.
Agricultural Growth Act November 24th, 2014
Mr. Speaker, there is no doubt that the Conservative government has a track record of cutting research. The other problem we have to watch, if the research is commercial, is whether the big companies are doing it and the government is ponying up money.
Recently I was at the agricultural college in Truro, and I saw the research being done there with public dollars. It was amazing. Just on the blueberry industry alone it was on spraying equipment, reduced pesticides, and varieties.
At the end of the day, we have to have a good research program in this country, one that is publicly funded. Not always is the best research commercialized, big-company research. A lot of research can be done. In Newfoundland, they have the cold-crops research place. Without public money going in, it would never happen. No matter where one is in this country, we need public research and public funds going into it, or we are just going to have big companies like Monsanto taking over all the research.
Agricultural Growth Act November 24th, 2014
Mr. Speaker, as I mentioned in my speech, the horticulture and the landscaping industries were talking about varieties of roses that we could develop here. There is no doubt that there is a whole lot that is good in the bill for Canadian farmers. However, it is only going to be good if the money is there for research. If we are going to have the research in our country and come up with new varieties, so be it.
There were many groups that came forward, and there were two items. One was that with global climate change and various things, we need to continue to have better varieties. Also, we are positioned well to be selling varieties of plants all over the world.
What I am concerned about is smaller farmers getting pushed around a bit and not having the legal advice or legal wherewithal to protect themselves. If there is one thing that I would like to see added to this, it is to have a kind of ombudsman, so that if a small farmer feels he is not being treated right and does not have the capacity to take on the big guys, that we step in. That is what I see is lacking here.
The proof is in the pudding. It is about how this is going to roll out. A lot of small farmers do not have the money to defend themselves. There is a part here for an ombudsman, or someone, so if they have a complaint if they are treated wrong about their seed issues, someone will take that up for them.
There was a lot of support from witnesses for that part of the bill.
Agricultural Growth Act November 24th, 2014
We have not had the final figures yet on how the government spent it.
I just hope that the government is not doing the same with the farming industry as it has with many others. It is encouraging its administrators to not let the money flow and not let things happen, so it can pad the books and make its budget look good.
We are finishing the harvesting season right now, and we should know in the next few months if the government has good intentions with advance payments for the agriculture industry. There were a lot of crops out west that had problems this year. We are going to see how the program is rolled out and how good the Conservative government is at helping farmers.
In regard to the hon. member's question, we will know in the next few months if the government is doing a proper job, or whether it is doing like many other departments, which is holding back the money from hard-working men and women.
Agricultural Growth Act November 24th, 2014
Mr. Speaker, is the member alluding to the same problem we are seeing with Veterans Affairs, that the money is earmarked and then it is not spent?
Agricultural Growth Act November 24th, 2014
Mr. Speaker, it is great to stand in the House today to talk about Bill C-18. For many of the listeners out there, if they are from the farming community or they just like food and are trying to figure out what is in Bill C-18, I am going to do a little more explaining in the next 20 minutes about the bill and about some of the things that I and the Liberals had a problem with, as well as some of the things we agreed with.
The bill would amend nine separate pieces of agriculture-related legislation affecting plant breeders' rights as well as feed, seed, fertilizer, animal health, plant protection, monetary penalties, agriculture marketing programs, and farm debt mediation. There is a lot in the bill. That is why we are saying it is an omnibus bill. It would have been helpful if, in the 10 years the Conservatives were in power, they could have done some of this beforehand and perhaps split some of this up so that we could have had meaningful legislation.
However, that being said, there is a lot in this bill, and it is needed. The bill is needed. It is needed for today's modern agriculture and for our farms and our food industry. It largely appears that the bill attempts to streamline regulatory processes affecting farmers and the agriculture industry more broadly.
Bill C-18 would amend the Plant Breeders' Rights Act to amend certain aspects of the plant breeders' rights granted under the act, including the duration and the scope of those rights and the conditions for the protection of those rights. It would also provide for exceptions in the applications of those rights. That sounds complicated, but that is where it is.
It would amend the Feeds Act, the Fertilizers Act, the Seeds Act, the Health of Animals Act, and the Plant Protection Act. A lot of different acts would be affected by this one bill.
It would authorize inspectors to order that certain unlawful imports be removed from Canada or destroyed. If a P.E.I. farmer, for example, bought some diseased seed potatoes from another country, we would want to be able to destroy that product. The member from P.E.I. would understand this, because he was a seed producer before. That is one part of it.
It would authorize the Minister of Agriculture and Agri-Food to take into account information available from a review conducted by the government of a foreign state when he or she considers that applicable. For instance, let us say we were looking at a product that was good for our farms. Let us say it was an organic product, for instance. If a peer review was done in Europe or in the United States and our farmers needed it, the Minister of Agriculture and Agri-Food could use that information as he or she sees fit. That is another good part in the bill.
It would require that a registration or a licence be obtained for conducting certain activities with respect to certain feeds, fertilizers, and supplements that have to be imported for sale. We have seen this problem recently with the hog industry. Some supplements were coming in that were questionable. Through this bill, we would have legislation that would allow the minister to intervene if something was brought in as a supplement that was not suitable for our industry.
It would also amend the Agriculture and Agri-Food Administrative Monetary Penalties Act. Among other things, it would increase the maximum limits of penalties that could be imposed for certain violations. I will talk about this aspect later, since we have a little problem with this one. As I said in my some of my questioning of the government, even the Cattlemen's Association has a problem with how this whole penalty and violations business would really change the CFIA's role to being more of a referee than a coach. When I was in farming, when the CFIA inspector would come, many times it would help us improve our productivity and help us to have a better product.
I see some of where the Conservatives are going with this part of the bill. It is a bit more about having big penalties and hitting the farmers with them, or anybody producing food, instead of helping them produce a better product and a safer product. Therefore, we have a bit of a problem with that one.
Bill C-18 would amend the Agricultural Marketing Programs Act to modernize the requirements of the advance payments program in an effort to improve accessibility and enhance its administration and delivery. I will talk about that later. There are quite a few changes in that area. Overall, they are pretty good. The amounts could have been increased, but I think some of the other changes are really applicable to today's farming.
As I go through this, listeners out there will find that there are many parts of this bill that the Liberal Party agrees with and want to move forward and that there are some parts we have some problems with.
The bill would amend the Farm Debt Mediation Act to clarify the farm debt mediation process and to facilitate participation of the Minister of Agriculture and Agri-Food in the mediation process when that minister is the guarantor of a farm debt. In this way, the minister could have some discretion in the mediation process.
As members can see from the many amendments, this omnibus bill has caused some concerns among farmers because there is so much in there to digest and because the repercussions are big. Therefore, we must carefully investigate each of these acts that would be affected. I believe it is important to give people a look at exactly what changes would be made. I figure my best role in my 20 minutes here this morning is to tell people exactly what is in the bill, especially if they are in the food business, so that they have a better understanding.
One of my concerns as the Liberal agriculture critic is the sheer scope of what is being dealt with in this omnibus legislation. The more broadly based the proposed changes are—and in this case, they cross into many areas and many regulatory issues and industry standards—the more difficult it is for people to get their heads around all of it. We have seen that the government has a tendency to just push all this stuff through. It could have been done a little differently and a bit better. We, the opposition on this side, could have helped the Conservatives, but I think it might have hurt their pride, because they had a problem accepting any of the amendments from this side. If any party that is in power really wants to make Parliament work, it would accept ideas from other parties to make the legislation better and to have a made-in-Canada approach. We do not see that happen very much here.
I would also like to highlight more details of some of the other aspects in this bill. One that has been brought up and is the most contentious is the Plant Breeders' Rights Act. Anybody who is listening for the first time would probably wonder what we are talking about in the House of Commons today, but there need to be some changes in this area. If we are to compete with the rest of the modernized world or the western countries that are producing a lot of food, it is only fitting that we have a new system in place.
The old UPOV '78 was just not what it should have been. We needed a more modern approach, and that is what UPOV '91 is. It puts us up there with the other big producers of food and seeds around the world and it helps our farmers. However, there were some problems with it, and we put amendments forward.
It is quite a step for Canadian farmers. We had many witnesses who came forward on both sides of this issue. Smaller growers, organic growers, or growers who just had certain seeds or certain varieties that were unique to a region or an area were worried that they might lose that variety or that somebody might technically steal it. I think some of what is in the bill would protect them.
There was also a lot of opportunity pointed out during committee. We heard from landscapers and horticultural people. Other groups came forward and said that if growers or plant breeders came out with a certain variety of grain that grew well in Quebec, it might grow well in some Scandinavian countries too, so they could be selling that seed someday, and this system would help. The landscapers and horticultural people talked about how they could come up with varieties of roses in Canada, which I think they are doing right now, that they could sell to the northern United States as well as other places. They wanted to know if they would be protected.
There is a lot in this bill. It is a modernization, but I think we could have done both. We could have had a modern bill for plant breeders and farmers, but we also could have put a little more teeth into the protection of small farmers so that they would not be faced with court decisions and the like to protect their seeds. There were some amendments, but I do not think they went far enough.
The bill also proposes that the Canadian Food Inspection Agency be authorized to consider foreign reviews, which I mentioned already. That is a good thing.
The bill also speaks to licensing and registration. It would increase monetary penalties for violations and provide stronger controls at the border for agriculture products. That is key, because what happens at our borders is important. I was talking to some farmers this morning who are associated with Chicken Farmers of Canada. Chicken is coming into Canada that is not supposed to come into this country. We need stronger controls at our border to check on what is coming in, not only to protect our farmers, but to make sure that a product is safe. Having stronger controls at the border for agricultural products is also a good thing.
The bill would also amend the Agricultural Marketing Programs Act and the Farm Debt Mediation Act. Some of the proposals relate to the delivery and ease of the advanced payments program for producers. There is quite a bit in the bill with respect to that. Most of the debate on this legislation has been about the limit. The Canadian Canola Growers Association mentioned that the limit, which is how much farmers can borrow, is too small.
The advanced payment program was set up by the Liberals many years ago. Let me explain what this program is about. As a result of a farmer spending a lot of money in the spring to harvest a crop, that farmer might need money in the fall, and that is where the advanced payment program comes into play. Farmers sometimes sell their crop too quickly just to get some cash flow. The advanced payment program was set up to help farmers with their cash flow. Of course, any amount that they received they would have to pay back, and 99% of all farmers do pay it back. It is a really good program. Most farmers are honest and they work hard, and they do pay back any money that they receive. They might have a crop failure or various things could happen, but they do manage to pay it back. That is what the program is all about.
The Canadian Canola Growers Association told us that a limit of $400,000 was not enough. It suggested that the limit should be $600,000, taking into account the size of many farms today. I recently visited Manitoba, and the amount of investment that farmers have put into their farm operations is unbelievable, whether it is on machinery or something else. We have to take into account how much money needs to be available.
Other changes in the legislation are with respect to the delivery of the advanced payment program and making it easier to deliver to farmers. The bill would allow for multi-year advanced guarantee repayment agreements upon delivery. In other words, the bill would make it more flexible. For instance, if a farmer cannot sell a product within one year, multi-year payments could apply. A farmer could face a disaster and be forced to wait for over a year to sell a product. This is a big part of the legislation.
I would like to go back to where we were with the plant breeders and some of the things that the Liberal Party wanted to include in this legislation.
Some farmers are worried about being limited in the right to save their seeds. This is where the language of the bill comes into play. The legislation talks about the right to save, reuse, exchange, and sell seeds. The Liberals proposed an amendment to this part of the bill. One of the things that really struck us first, and something that a lot of farmers are concerned about, and I can understand why, is that under this legislation saving seed would be considered a privilege. That wording did not sit right with a lot of people, especially farmers. Privilege means that someone could take seeds away from a farmer. It is like having a licence taken away at any time. That set this part of the bill on the wrong foot right off the bat. The Liberal Party pushed for it to be considered a right rather than a privilege, thereby allowing farmers to have that right. When it is considered a right, they are innocent until proven guilty, but if it is considered a privilege, it would seem to be the other way around.
We tried to get more clarification. The government did change the wording a bit, but we were hoping that it would have been a bit stronger and provide more protection to farmers. That did not happen, so we had to move on.
The bill would increase the areas along the value chain and within the seed reproduction chain where plant breeders can collect royalties.
At the end of the day, it was not that the farmers were concerned. The biggest concern they have is that they buy the registered seed, and they should pay a premium if it is really good seed. However, when they take that seed and grow a crop out of it, as farmers, they might say that was a good seed and they would like to use some of it next year. That should be allowed for in the bill. It is stated in the bill now that they are allowed to do that, but it was a big concern.
Plant breeders who come up with this good grain, from which it took years to make the seed, would want their royalties from it, like anybody else who produces a product. As long as that farmer was not going to sell the seed, they would not be penalized. However, the language was vague and we wanted to strengthen it. We got some of that, but it was not exactly where we wanted to go with the whole thing.
There is another part of this bill where the CFIA, the Canadian Food Inspection Agency, has a stronger role in dealing with products. The CFIA intends to utilize our bill to develop regulations, setting conditions around farm-saved seed and compulsory licensing that must continue and engage a farm commodity.
I would like to explore the amendments to the Agricultural Products Marketing Act and the advanced payment program in Bill C-18. We are going to move on from the Seeds Act to the marketing act. Many of the specifics are yet to be determined, but the Canadian Federation of Agriculture has been working with the government, and it sees the merit of a lot of these changes.
I will list some of they key amendments to the marketing products act and the advanced payment program. They are as follows:
Program administrators will now have the ability to provide advances on any commodity and in any region, with a number of limitations. Any program provider wishing to broaden their portfolio will be required to have the respective support of producer representatives within that commodity and/or region.
That makes sense.
There are also multi-year agreements, which I alluded to before on advance payments. This change will do the following:
This will allow for multi-year agreements.... This will be one of the first changes implemented, with no regulatory amendments required, and will reduce administrative burden for those applying to the program in consecutive years.
That sounds pretty good. There are also repayments without proof of sale. It says the following:
This will allow repayment scheduled suited to the perishability of non-storable crops and will allow for cash repayments where the pledged product is not sold, so long as the administrator is satisfied that the quantity of product on-farm covers the value. All advances must still be paid by the agreed due date, but this will allow producers to avoid having to sell product at inopportune times just to meet repayment requirements.
That is what I mentioned about the advanced payments and how it would be good for farmers. It is good that they would not have to sell their product right away. In this part of the act, it states that we are not just talking about grain farmers. If a potato farmer took a long time to get the crop and a lot of inputs, this advanced payment would also broaden into other commodities, like potatoes, where a farmer might be better off selling potatoes in March instead of November. This advanced payment would cover that as well.
Another part has to do with new means of repayment. It says:
Regulatory power will be given to the Governor in Council to define new means of repayment, which will be developed in consultation with industry. This offers the potential to provide greater flexibility for unique situations like farm liquidation.
That says a lot, but at the end of the day, it is flexibility. It is flexibility if a farmer has a certain situation where they cannot sell it within one year of the crop. Let us say that there is an accident or something happens, it gives that flexibility for repayment processes, which is also a good thing.
Another part is about producer eligibility. It says:
Producer eligibility will be expanded beyond those "principally occupied" in the farming operation, allowing farmers with significant off-farm employment to also access the program.
This is a good one. As I said, there are parts of this bill that are good, but that part is for small farmers or new farmers who cannot make all of their living from their farms. They would be eligible for advanced payments where they were probably not eligible before. It would give a start for them to move on.
The other part of the bill is on the whole subject of advance payments. As I stated, the amount does not reflect the reality of agriculture right now. We should have at least gone to $600,000. Some would even go to $800,000. We could have found a median somewhere in the middle that would have worked, but a $600,000 advance payment would have been good.
I have explained most of the bill. A lot of the time we have focused on just one part of the bill, the Seeds Act, but I think we have explained to the public a little more about what is in the bill.
There is a lot in the bill that is good. The Liberal Party will be voting for the bill because there is much in the bill that we want the farmers to have. When we are in power next, perhaps we will take care of what was not done properly and put more in there for small farmers.
Agricultural Growth Act November 24th, 2014
Mr. Speaker, I have to commend the member for Welland on the work he does on the agriculture committee, as well as in his riding. In his area, which has probably one of the richest soils in Canada, there are a lot of good, productive farmers. The member for Kings—Hants says that they have better wine and better soil, but that is not for debate today.
This whole bill has so much in it. However, it seems that the debate is focused mostly on UPOV and the whole thing about seeds. That is important, but there is so much else in this bill that it is disappointing to me that we do not talk enough about it.
My question is for the NDP. What if this bill were broken up? I ask because that is what happens in the House, where the Conservatives jam everything together. What if this part on the whole issue on seeds and breeders' rights were a separate bill?
What is the member's opinion on the rest of the bill? Would he agree that the rest of the bill is good for farmers overall and that the NDP members would have voted for it it were a separate issue?
Agricultural Growth Act November 24th, 2014
Mr. Speaker, it is interesting to hear the parliamentary secretary talk about the bill. There is a lot in the bill that is good. It is a modern bill for agriculture. It is something the government should have started earlier. It has been in power for 10 years, and it has just been getting its head around it in the last year.
The parliamentary secretary beat up the New Democrats because they are voting against his bill, but the critic for the NDP was right in saying that there were witnesses who came forward at committee that wanted changes that the government would not allow. One was with regard to advance payments. The canola growers and the grain growers came forward and said that the advance payments were not enough for the size of farms now and for the amount of money farmers have to borrow and go through in a whole-year cycle. The whole thing about advance payments is that they are there so that the farmer is not forced to sell a product too early in the fall in order to get through.
Also, the Canadian Cattlemen's Association stated that it is very concerned about the penalty structure, whereby the government is becoming like a referee instead of a coach in dealing with helping farmers have safer food and better production.
Those were two items from witnesses that stuck out for me. I would like the parliamentary secretary to comment on those, because he said that the amendments brought forward by the opposition were just not acceptable. Well, some of the amendments we brought forward were right out of the mouths of the witnesses who came forward in committee.