Mark Eyking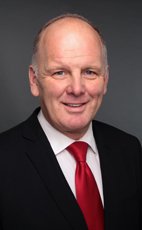 House of Commons photo
Track Mark
Your Say
Elsewhere
Crucial Fact
His

favourite word

is farmers.
Liberal
MP for Sydney—Victoria (Nova Scotia)
Won his last election, in 2011, with 39.90% of the vote.
Statements in the House
Petitions February 27th, 2015
Mr. Speaker, I rise to present this petition on behalf of the National Farmers Union and residents of Quebec calling upon the government to recognize the rights of farmers to save, reuse, select, exchange, and sell seeds.
Infrastructure February 27th, 2015
Mr. Speaker, municipalities across this country continue to find a financial black hole where federal infrastructure should be. The current government is all talk when it comes to infrastructure spending.
In the Cape Breton regional municipality alone, $400-million worth of waste water system upgrades are required. Will the current government finally live up to its responsibility and bring the money to the table so we can get the job done, keep our water safe, and get our people back to work?
Community Service February 27th, 2015
Mr. Speaker, I rise today to recognize the contributions and dedication of Father Paul Abbass.
Father Abbass is a good friend of mine. I have known him for 35 years back when he was first ordained to the priesthood. He was my local parish priest and works in many communities across Cape Breton. He is well known for helping men suffering from addiction and his commitment to helping our youth.
Father Abbass has been instrumental with the Talbot House in Frenchvale. Talbot House is a place for hope and healing for men struggling with addiction. The men receive the help they need to get a fresh start. I had the honour of being on the board of directors with him.
Father Abbass is retiring from Talbot House and he is leaving it in great shape. He is a man that never stops. Even as he retires from the Talbot House, he plans to continue to give spiritual guidance to many in our community. He is currently overseeing seven parishes.
I ask my colleagues to join me in thanking Father Abbass for his many years of tireless service to those who are most vulnerable in our communities.
Agriculture and Agri-Food February 26th, 2015
Mr. Speaker, the Canadian Federation of Agriculture and the Canadian Young Farmers are in Ottawa. I met with many of them this week and they tell me that there is a great future in agriculture, but their biggest concern is how the government is treating them, especially the business risk management programs, which have been cut by over $200 million per year. With so much potential for agriculture, why are the Conservatives cutting this very important funding?
Veterans Affairs February 19th, 2015
Mr. Speaker, since 2006 Conservatives have spent more than $2.3 million of taxpayers' money on hiring photographers to take pictures of ministers making announcements. Ministers of Veterans Affairs are some of the highest spenders, at nearly $120,000. Since 2006, Veterans Affairs has increased its wasteful spending by an obscene 7,000%. The money spent by Conservatives on vanity photographers could have kept the Veterans Affairs office in Cape Breton open.
Why are photos of themselves more important than the Cape Breton veterans?
Petitions February 18th, 2015
Mr. Speaker, I rise today to present a petition, which is one of many hundreds of others that I have received in my office.
The petitioners call upon the government to reverse the cuts to Canada Post.
Marine Mammal Regulations February 17th, 2015
Mr. Speaker, it is a pleasure to be here today, speaking on Bill C-555, an act respecting the marine mammal regulations, introduced by my hon. colleague from West Nova. Originally, the member for Cardigan was going to speak on this, but he is stuck in a snowstorm blizzard in P.E.I. He is shovelling snow, and he has sealskin cap on as he is doing it. He would love to be here, but I am taking his place.
I would like to thank my hon. colleague for introducing this bill. He is well aware that I and the Liberal Party of Canada will be fully supportive of the Canadian seal hunt and the sealing industry. It is an industry that is so important to so many rural and coastal communities in our country.
The nature of the bill is to increase the safety of all those who are involved in the seal fishery, whether they are the fishers, the observers, or the enforcement officers. The safety of all those involved in the seal hunt must always be the top priority. We have to do everything we can to help those involved in the seal fishery industry and to keep it secure.
We know that, here in Canada, we practise a sustainable and humane seal fishery. In fact, it is one of the best run and monitored seal fisheries in the entire world. The Canadian seal hunt is a tradition that provides so much value to so many rural, northern, and Atlantic coastal communities.
We have to do everything we can to make sure that everyone involved is safe and secure when they are carrying out their livelihoods. The seal hunt on our shores dates back thousands of years and to this day remains such an important part of our history, culture, and economy of communities right across Atlantic Canada, in Quebec, and in the north, as an hon. member mentioned.
Over those thousands of years, many have lost their lives out there, hunting seals. It is usually in the spring, when people are quite far out on the ice. One of the books that I read left a big impression on me. It is called Death On The Ice: The Great Newfoundland Sealing Disaster Of 1914. It is a true story about the Newfoundland and Labradorian men and their sons who were out. They used to go out on the ships and they would be sent out to get the seals. All of the ships got lost, and they were out on the ice in a storm overnight. Many perished during the couple of nights out there, hunting seals.
As I said, many families in rural and remote communities make between $20,000 and $30,000 a year or less. When they can make between $2,000 and $5,000 more for seals, it is big for their families, especially in these rural areas where there is no other income, and especially during that time of year, March and April.
In addition to the economic and cultural importance of the seal industry, seals provide a wide variety of great products, including meat, pelts, and oil, which is very high in omega-3 fatty acids.
Seals are the biggest consumers of fish. They are very competitive, and with the population explosion that we have seen, they are competing with our commercial fishermen for fish in the water. When I go out on the boat with my friends off of Bird Islands in Cape Breton, I can see all of the seals there. They are really cleaning up on the fish.
My friend from Cape Breton, Robert Courtney, is a sealer. He and some of his buddies from Neil's Harbour in northern Cape Breton go sealing. It is a short season, so it is a very serious issue. My colleagues know that they are fishermen and getting seals to make a living. Their livelihood is being hurt by the massive population explosion off our coasts. These seals are eating a lot of fish, and a lot of them carry parasites that go into other fish.
There is quite an imbalance out there, so it is a great thing if we can get a livelihood and cull these seals at the same time. This is one of the reasons why we need to ensure the safest possible hunt every year. We need the government to do more to open markets, because we can sell more of these products. It is a healthy product.
There is a lot of talk and activity from wealthy people, these Hollywood celebrities and others, who live thousands of miles away from our communities. They do not realize or understand how we live in these rural communities. They do not understand how much fish the seals are eating. They know nothing about the Canadian seal hunt or the sealing industry. They prey on people who believe the misinformation in their campaigns. They raise money and use their efforts to try to disrupt the seal industry with their pictures and propaganda.
It is hard to believe the kind of misinformation that these people use, and it is hard to believe that they would ever try to stop our seal hunt.
If they were successful in stopping our sustainable and humane seal hunt, where else would they go? They would then move on to maybe the slaughtering of our cows, chickens, or pigs. It would not stop there. They just do not believe in this balance we have with nature and the nutritious products we get from it.
That is why I wish the government would take these well-funded campaigns of misinformation more seriously and do more to combat them to fight the spread of this misinformation. We should never bow to the pressure from other countries or interest groups when it comes to this humane and sustainable practice that provides jobs and food in a traditional way for so many people. That is also why the EU ban on our Canadian seal products, and the recent WTO ruling in its favour, is particularly troubling. The reason given was public morals. It is so unfortunate that the Conservative government left those discussions to the WTO, when it knew very well that this would happen.
Only two short years ago, the Prime Minister and the fisheries minister went on a trip to China. Before they left, the Prime Minister was speaking to The Globe and Mail and said that he was going to open up the large Chinese market to help our sealing industry. We have not seen that market open. We have not seen any amount of seal products going to that Chinese market.
In fact, much more needs to be done to promote all our seafood products in China and Asia. We need to let our Asian customers know about the importance and quality of our Canadian fish and seafood products, including, of course, our seal products. I was in Taiwan last year on a trade mission. It is big market. They love the way we manage our fisheries and how good our product is. It is a big market for us, and we have to be on it all the time, or others will take it.
It is also sad to see that the Conservative government has let down our sealing industry by not fighting harder for it.
People in the fishery struggle every day. It is very hard to be out there with the elements. They have to ship their product far away to markets. It is a struggle every day, and I commend them for going out in the springtime and being on the ice. Springtime in Montreal or Ottawa is quite different from springtime off Newfoundland or Cape Breton. It is all ice. It is cold out there. It is still as dangerous as ever, but they go out there for the seal hunt.
The hunters and fishers do not need these outside forces tormenting them and endangering their lives. It is a hard living, and every dollar counts. That is why the government needs to do more for Canadian sealers and the seal industry.
I think the private member's bill is a good start, and I commend the hon. member for doing that. However, the bill comes down to safety, which is so important. The safety of our sealers and those involved in the seal hunt has to be the number one concern. I believe that this is a good bill that would help increase the safety of all those involved in the hunt.
I would like to thank my hon. colleague once again for introducing the bill. We will truly miss him when he does not come back to the House in the next term.
Amateur Weatherman February 4th, 2015
Mr. Speaker, I rise today to recognize weatherman extraordinaire, Mr. Frankie MacDonald, of Whitney Pier, Nova Scotia.
Frankie the weatherman, as he has come to be known, has taken the Internet by storm, making international headlines for his weather reports. He creates his forecast after monitoring weather on his television and computer, and then takes it to the Internet, with his knowledge and enthusiasm to let us know what type of weather we can expect and how best to prepare.
Since he was a young boy, Frankie has always been interested in the weather. His commitment and dedication to further his passion has led to his videos being viewed by millions around the world, turning his hobby into a career.
I ask all members of the House curious of their weather forecast to visit Frankie MacDonald's Facebook page for informative, up-to-date reports. We, as Cape Bretoners, are very proud of Frankie the weatherman and wish him all the best as he continues to keep us safe from mother nature.
Canadians are deep in winter. As Frankie says, "Stay safe, stay warm and good luck".
International Trade February 3rd, 2015
Mr. Speaker, dairy farmers produce some of the highest quality milk as the basis for many of the great products we enjoy. The supply management system has kept this industry stable for farmers and consumers. Is the Minister of International Trade planning on scrapping any part of the supply management system in the trans-Pacific partnership agreement?
Rail service February 2nd, 2015
Mr. Speaker, the member made another point that is very important.
I am the agriculture critic, so I am pushing for this change for the farmers. However, the western economy depends on the rail system, whether it for potash, coal, or oil. They all rely on the rail system. Really, they should not have to be competing with each other or leaving one behind.
The member is right, the system is working better in the United States. They have regulations in the United States that have to be followed. We do not have those here.
It all boils down to when we lost the Wheat Board, and there was an opportunity at that time for the government to come in with another system that would make everyone accountable and have everything move well. It can happen, but we have to have the cars, and we have to have everyone dealing with it.
Right now what we have is corridors going from east to west with the railroads, and we are leaving a whole big opportunity. The United States and Mexico are selling our products down there with no hopper cars going that way.