Mark Eyking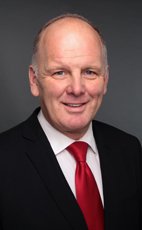 House of Commons photo
Track Mark
Your Say
Elsewhere
Crucial Fact
Liberal
MP for Sydney—Victoria (Nova Scotia)
Won his last election, in 2011, with 39.90% of the vote.
Statements in the House
Rail Transportation March 7th, 2014
Mr. Speaker, why do railroads provide such bad service to grain farmers? Some people in the government blame the revenue cap in the Transportation Act, but getting rid of the revenue cap is a sure guarantee of only one thing: farmers' freight rates would double and service would be lousy.
To investigate who benefits from the revenue that comes from moving grain, will the government launch a full railway costing review? It is time. The last one was done in 1992.
Questions on the Order Paper March 6th, 2014
With regard to employment with Agriculture and Agri-Food Canada, how many involuntary job reductions have been implemented in the department each year from 2006 to 2013, broken down by (i) year, (ii) program activity, (iii) sub-program activity, (iv) specific job description, (v) the reason for the involuntary reduction?
Agriculture and Agri-Food March 4th, 2014
Mr. Speaker, there is a $5-billion disaster in the Canadian grains industry. It is not the farmers' fault. It is the utter failure of the Conservative government's rail bill, Bill C-52.
The law must be amended to better define rail services, to measure proper performance, and to compensate farmers with liquidated damages when the railways fail.
Liberal amendments to Bill C-52 would have fixed all these mistakes. Why did the minister and all those western Conservative MPs vote against these amendments?
Agricultural Growth Act March 3rd, 2014
Mr. Speaker, as farmers are finding out about the bill, they have a lot of questions about it. The member mentioned that some groups are for it. Yes, there are various things in it that might help farmers, but there are many questions. At committee we hope to find the answers.
One of the main concerns I hear is about the Plant Breeders' Rights Act. The bill says that it is a "privilege" for a farmer to store his or her seed for the following year. It should not be a privilege. It should be a right to keep those seeds and to continue to plant the following spring.
I am surprised that the Conservatives would come up with the word "privilege" instead of "right". They have talked about gun rights and so on, but now they are taking away the right of farmers to keep their seed.
Where are the Conservatives going with the privilege to keep seed? I would hope we would be able to change it to a right instead of a privilege.
Agricultural Growth Act March 3rd, 2014
Mr. Speaker, I would like to thank the member for Malpeque for leading things off for the Liberals here today. I had some travel issues getting here. The member did a wonderful job. As a former farmer he is very knowledgeable about the industry.
I met with some farmers on the weekend in the member's riding of Cape Breton—Canso, in Mabou. These farmers were very concerned about the cutbacks to AgriStability.
Could the member for Malpeque expand a little more on some of the comments he made in his opening statement about how all of these programs are being cut and how this will affect people down on the farms?
Community Volunteers February 27th, 2014
Mr. Speaker, I rise today to recognize two generous volunteers in my riding, Emmett and Mae O'Connor. The couple resides in Sydney Mines and has been offering community service since they both retired in the early 1990s.
Unsettled by the prospect of retirement, they set out to find a way to better occupy their time and decided to start volunteering in their community. Both at the age of 80, Emmett and Mae spend their days assisting at the Harbour View Hospital in Sydney Mines, doing everything from watering plants to helping with exercise programs and reminiscing with the patients. The O'Connors play an integral part in the hospital's day-to-day operations, having volunteered more than 20 years now.
Emmett also volunteers for Meals on Wheels, the Kiwanis Golden K, and the Red Rowe housing project. The O'Connors also generously host hospital residents and staff at their cabin in Cape Breton every summer.
Emmett and Mae are two of our community's longest serving and most celebrated volunteers. They have set a true example for all Canadians, and it is my great pleasure to recognize their contribution before all members today.
Agriculture and Agri-Food February 24th, 2014
Mr. Speaker, yesterday it was reported that the PED pig virus has spread to Quebec. It has also been confirmed in Ontario, Prince Edward Island, and Manitoba. Hog producers in Canada have done everything possible to increase biosecurity on their farms, at a great cost. They are finding out now that the disease could have entered their farms via feed supplements from the U.S.A.
To the Minister of Agriculture and Agri-Food: Is it true that his department has allowed contaminated feed to enter Canada, with the potential of killing our hog industry?
Corrections and Conditional Release Act February 7th, 2014
Mr. Speaker, it is with great interest that I see another one of these private member's bills coming from the Conservatives. It is one of many we have seen over the years. I guess we could call it one of those backdoor bills.
If the justice minister and the Conservative members over there really believe in whatever legislation they are bringing forward, and I think we have seen some 15 or 16 such bills over the years, why do they not have the minister bring it forward in the proper way? It is, of course, the proper way Parliament should work.
We should take a bill before committee and go through it. The committee could travel, digest it, and have stakeholders from around the country come in and talk about it. We could visit other countries and see what they are doing in these situations. However, right now, we have political statements from a backbencher, and one wonders if they come from the backbencher or where they come from, at the end of the day.
Maybe there have to be changes in the judicial system. Should we be like the United States? I doubt it. Should we be more like Europe? Maybe, in some ways. However, this is not the way to have legislation.
It is interesting that the Conservatives talk about getting rid of more laws and rules and regulations. Then they turn around and throw out these private member's bills, which waste a lot of time in this House, because many times, private member's bills do not go anywhere. If the government were really serious, it would put forward the legislation.
I do not know how many people at home are watching this, but many know that I am a farmer. I am not a judge, a police officer, or a warden, but I do know what happens in the community. If we are going to have a safe and more just society, the resources have to go to the community.
A friend of mine was a police officer, and he worked at our local high school. He was a young police officer who worked undercover. I think he prevented more crime than all the rules and regulations put forward, because he was working on the ground. He saw where there was trouble in families. He saw troubled kids. That is the philosophy I believe in: We can make this a safer country by putting our resources where they should be.
We start handcuffing judges to make sure they have certain rules and regulations and mandatory sentencing, and we tell our wardens what they can and cannot do. We have these important people in our society, with very important jobs, to maintain our justice or improve it.
What is the next private member's bill that will come forward? Maybe it will be that anyone in prison should not have a TV or computer. Of course, everyone may agree that it sounds good, as a private member's bill, but does it really help us make a more just society?
We can see what is happening in the United States. They are trying to keep fewer people in prison and are trying to have more intervention before that happens.
We have to wonder where these private member's bills come from. If we are not going to look at them and go through them the right way, what is the sense of it?
Of the legislation I have seen the Conservatives bring forward, one that really bothered me was on closing the farm prisons. The member for Malpeque was with me when we visited those farm prisons. They were very well-run farms. Yes, they were criminals, and maybe they did wrong in their lives, but seeing them working with the animals and seeing them on these farms, we were seeing them become better citizens.
How much did it cost the government to keep these prison farms open? It did not cost very much. They were producing good products. They were also rehabilitating men and women who were in trouble, who may have done wrong.
At the end of the day, when we look at other systems around the world where they have the lowest crime, the two things those societies focus on is prevention and rehabilitation. That is where the focus has to be.
If everyone in between is going to be handcuffed and told what to do and not do, we might as well have the whole judicial system run by a computer, because local police officers, judges, or wardens have no say in anything they do.
When it is all said and done, eventually the Conservatives are not going to be running this country, but how much damage will they have done to our system? How much will they have made our streets any safer? How many fewer criminals will be out there? I do not think there will have been any improvement. However, they might have struck a cord with a few people and had a few cheap political points, and it might work for them a bit.
It is interesting how the Americans are even changing their philosophy. It is noted that prisons in California are full and overflowing. They have no more room. If a kid is caught with a few joints, all of a sudden that person is in jail. Is that really going to change that young person? They say that the person should have a warden to make sure that young person does not go out. There is no doubt that they are talking about people with serious crimes, but there is no warden who is going to let out somebody who is dangerous. Surely, wardens are going to do due diligence and check it with the judge.
I was not brought up as a lawyer or police officer, but I see what happens on the ground. In my community in Cape Breton, the chiefs of police would like to see more resources, especially for preventing crime. That is key with today's society. We have situations with broken families and young people who are unemployed. If the Conservatives were serious about making a safer country and safer communities and having fewer people in jail, because we want fewer people in jail because we want less crime, they should focus on investing in the communities, in the areas that need it.
When we look at young people, they are watching movies that influence them, and there are gangs around. How do we change that? As a farmer, I used to have a lot of young people working for me. A lot of them were going through hard times, in single-parent families, and it was sometimes difficult working with them. Sometimes they needed a break. Sometimes they needed to feel that they could accomplish something. It was interesting. A lot of them were in trouble but they were getting a second chance. The probation officers used to visit my farm because I had so many young people who were in trouble. They had a second chance. The system helped them out. We gave them a job. They pulled up their boots and their socks and got things going, and we all can do that more.
I know the Conservatives are not going to take my suggestions, as they do not usually. However, they should look at the amount of money they are spending. Instead of building more jails and prisons and handcuffing the judges and wardens so that everybody is locked up, getting only bread and water, if they think we are going to have a better and more just society, they should look at all those billions of dollars. Why not encourage and expand on the things that have worked? We will be in power, but it would be almost impossible to open up those prison farms because they have been taken down or dismantled. It would be almost impossible. That is the Conservative way: to destroy everything that another party might have put in place that makes any sense so the Conservatives can continue with their ideology.
They should take a visit to our friends down south. They are changing their ideology and they know things are not working. We do not want to get into the marijuana debate, but there are states down there that are dealing with it in a different way. Locking them up is not going to solve the problem. Locking them up at a very young age, where maybe there could have been intervention, help, or rehabilitation, is not going to make our society any safer. It is not going to make us a better society.
Why would the member for Oxford come forward with this bill? I wonder if he really believes in it. Did it come from the centre, the PMO? Maybe it did not want to put the work into getting the Minister of Justice out there and having him put it before a committee. This is a nice back-door way to get it out there. Everybody talks about it and changes the channel from all the other problems they have. However, is it really going to make a safe society? Is it going to make a better society?
I am on the agriculture committee. I would like to see the members of the justice committee go and see what other countries are doing. They should see what they are doing in Scandinavian countries and European countries, see what they are doing with their justice systems. Let us see why all their jails are not plugged up. Let us see what the Americans are doing to change things.
That is not going to happen. We are going to continue to see, on top of these 16 bills, another 16 bills—
Fair Elections Act February 7th, 2014
Mr. Speaker, I commend the member for standing on a Friday afternoon to defend democracy. When we look at Canada, we are like a referee around the world. We monitor elections.
It is with great shock that we saw what happened in the last election. It happened in my riding. People were told to go to the wrong polling booths. We had misinformation, and it was quite shocking.
Does the member perceive that what the Conservatives are doing is hypocritical? Is it a smokescreen to take the heat off what happened in the last election? Is this legislation going to do anything to stop what happened in the last election, in my riding and many ridings, across the country?
Agriculture and Agri-food February 7th, 2014
Mr. Speaker, it has been quoted in a Saskatchewan newspaper that the Minister of Agriculture and Agri-Food "might very well go down as the worst ever to hold the job". Canadian farmers are well aware of the reasons. First was the mishandling of food safety, then it was the slashing of agriculture programs, and as we found out all this week, there is a disaster in grain handling.
His biggest failure is today, with the signing of the U.S. farm bill, which includes country of origin labelling, which will continue to cost our livestock producers hundreds of millions of dollars.
Will the minister finally stand up and do something for the farmers?