Mark Eyking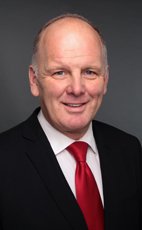 House of Commons photo
Track Mark
Your Say
Elsewhere
Crucial Fact
His

favourite word

is going.
Liberal
MP for Sydney—Victoria (Nova Scotia)
Won his last election, in 2011, with 39.90% of the vote.
Statements in the House
Agriculture and Agri-Food December 4th, 2014
Mr. Speaker, we recently learned that the avian flu has been detected on several poultry farms in our biggest producing region, the Fraser Valley.
Canada's poultry industry is so important to farmers and consumers. Thousands of jobs on the farm and in processing depend on it.
What is the scope of the outbreak? What is this government doing to contain it and prevent this disaster from happening again? How much of the farmers' losses will the government compensate?
St. Mary's Polish Church December 4th, 2014
Mr. Speaker, on Saturday, November 29, fire destroyed St. Mary's Polish Church in Whitney Pier. A strong, proud, and resilient community in my riding, St. Mary's was the only Polish parish church in Atlantic Canada. It was built by Polish immigrants who came to the city to work in a new steel plant. Just last year, St. Mary's celebrated its 100th anniversary, after 100 years of providing spiritual guidance and support not only to the community of Whitney Pier but all over Cape Breton.
This past summer I had the opportunity to attend a fundraiser at the community hall for a roof, and I saw first-hand the spirit and success of that community. Parish council president Tom Urbaniak stated, "There's a resilience in the spirit of the Polish Cape Bretoners, and in the spirit of the larger community."
I rise today to recognize St. Mary's and its parishioners for their spirit and faith, which is very much alive as they persevere during this very difficult time.
Petitions December 4th, 2014
Mr. Speaker, I rise to present a petition signed by hundreds of constituents in my riding concerning the reduction of Canada Post services. The petition calls upon the government to reverse these cuts to Canada Post and look instead for an option to fill the void, such as postal banking.
Veterans Hiring Act November 25th, 2014
Mr. Speaker, I have to sympathize with the member for trying to defend the government on the disastrous veterans affairs file.
I had to get up when he started talking about Sydney and Cape Breton, and Mr. Clarke, to put it in context. He started talking about how the Legions are going to help service the veterans, and how they can go to a building and that they do not need a building.
The member should have been at the rally where there were over 2,000 or 3,000 people in support of veterans, what they are going through, the service they are not getting, and how the pressure is being put on the Legions.
We have about 30 Legions in Cape Breton, and maybe one of them is looking to step up to do that which they cannot do. Could the member try to explain how all of these Legions are going to service the veterans?
The caseworkers are so used to working with the Legion members and the veterans, and now veterans will have to travel to Halifax, over 300 miles, to get any service. How can the member defend the position of closing the office in Sydney that services so many veterans? Cape Breton has been one of the biggest contributors to any war movement in the last 100 years.
Agricultural and Agri-Food November 24th, 2014
Mr. Speaker, more than 140,000 Canadians who are employed in the fresh fruit and vegetable sector have been let down by the government. Its failed perishable agricultural commodities act is jeopardizing billions in produce sales.
The minister is minimizing the devastation that this has on small growers. With 75% of the produce industry being small business, it is risky growing produce and margins are tight.
Will the minister act now so that the produce industry can be protected?
Agricultural Growth Act November 24th, 2014
Mr. Speaker, I thank the member for Kings—Hants for that question. He has one of the nicest areas to visit at apple blossom time or any time of the year.
The first time I visited that research station, I was 19 years old. I was in agricultural college, and I was amazed, and I am still amazed by what the researchers do in Kentville. When I was there first, they were doing research on potatoes for the valley and the type of soil they had there. Ten years later, when I went there, they were doing research on apples, and they came out with varieties that transformed the whole apple industry in the Annapolis Valley, which was amazing. It brought the apple industry back. Now when I go there, they are doing grape varieties and other varieties of fruit and vegetables that are very important for the Atlantic region and the valley region. That is key.
We have two things. We have climate change and we have consumer tastes changing. It is hard to believe, but where all those potato fields could have been, where they were doing research, now we see vineyards all through the Annapolis Valley, and it has become one of the fastest-growing areas.
It is key to have that research. It is one thing to bring people in and invest money in agriculture in the area, but they need research and people to help them with varieties, soil tests, and whatever needs to be done. That is a very important point the member for Kings—Hants made. If we do not continue to have that, these pockets of our country are not going to have the environment for agriculture we have seen over the years. We are going to lose it, because research in certain areas is not applicable to other areas.
Agricultural Growth Act November 24th, 2014
Mr. Speaker, there is no doubt that the Conservative government has a track record of cutting research. The other problem we have to watch, if the research is commercial, is whether the big companies are doing it and the government is ponying up money.
Recently I was at the agricultural college in Truro, and I saw the research being done there with public dollars. It was amazing. Just on the blueberry industry alone it was on spraying equipment, reduced pesticides, and varieties.
At the end of the day, we have to have a good research program in this country, one that is publicly funded. Not always is the best research commercialized, big-company research. A lot of research can be done. In Newfoundland, they have the cold-crops research place. Without public money going in, it would never happen. No matter where one is in this country, we need public research and public funds going into it, or we are just going to have big companies like Monsanto taking over all the research.
Agricultural Growth Act November 24th, 2014
Mr. Speaker, as I mentioned in my speech, the horticulture and the landscaping industries were talking about varieties of roses that we could develop here. There is no doubt that there is a whole lot that is good in the bill for Canadian farmers. However, it is only going to be good if the money is there for research. If we are going to have the research in our country and come up with new varieties, so be it.
There were many groups that came forward, and there were two items. One was that with global climate change and various things, we need to continue to have better varieties. Also, we are positioned well to be selling varieties of plants all over the world.
What I am concerned about is smaller farmers getting pushed around a bit and not having the legal advice or legal wherewithal to protect themselves. If there is one thing that I would like to see added to this, it is to have a kind of ombudsman, so that if a small farmer feels he is not being treated right and does not have the capacity to take on the big guys, that we step in. That is what I see is lacking here.
The proof is in the pudding. It is about how this is going to roll out. A lot of small farmers do not have the money to defend themselves. There is a part here for an ombudsman, or someone, so if they have a complaint if they are treated wrong about their seed issues, someone will take that up for them.
There was a lot of support from witnesses for that part of the bill.
Agricultural Growth Act November 24th, 2014
We have not had the final figures yet on how the government spent it.
I just hope that the government is not doing the same with the farming industry as it has with many others. It is encouraging its administrators to not let the money flow and not let things happen, so it can pad the books and make its budget look good.
We are finishing the harvesting season right now, and we should know in the next few months if the government has good intentions with advance payments for the agriculture industry. There were a lot of crops out west that had problems this year. We are going to see how the program is rolled out and how good the Conservative government is at helping farmers.
In regard to the hon. member's question, we will know in the next few months if the government is doing a proper job, or whether it is doing like many other departments, which is holding back the money from hard-working men and women.
Agricultural Growth Act November 24th, 2014
Mr. Speaker, is the member alluding to the same problem we are seeing with Veterans Affairs, that the money is earmarked and then it is not spent?