Rod Bruinooge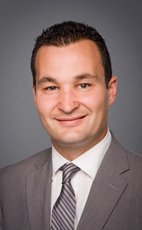 House of Commons photo
Track Rod
Your Say
In Parliament
Elsewhere
Crucial Fact
Conservative
MP for Winnipeg South (Manitoba)
Won his last election, in 2011, with 52.20% of the vote.
Two days ago
Voted Yes on Vote #41 on Bill C-4 A second act to implement certain provisions of the budget tabled in Parliament on March ...
Voted Yes on Vote #40 on Bill C-19
Voted Yes on Vote #39 on Bill C-19
Voted Yes on Vote #38 on Bill C-19
Voted Yes on Vote #37 That the Supplementary Estimates (B) for the fiscal year ending March 31, 2014, be concurred in.
Three months ago
Posted on Twitter I offer my deepest condolences to the family, friends and colleagues of @umanitoba Arctic Scientist Dr. Klaus Hochheim.
Posted on Twitter Congratulations to @umanitoba bisons on a big win!
Posted on Twitter Hoping for a big win tonight for @umanitoba bisons!
Posted on Twitter In Tel Aviv now, what a beautiful city on the coast.
Posted on Twitter On the Syrian border with @robclarke @WaiYoung @JayAspin. What will come next is a topic of discussion. I can say though, Israel is ready.
Posted on Twitter In Qumran, where the Dead Sea Scrolls were discovered.
More than three months ago
Spoke in the House on National Aboriginal Parliamentary Prayer Breakfast Mr. Speaker, this Friday, June 21, we celebrate National Aboriginal Day. We celebrate the heritage, culture and achievements of Canada's aboriginal peoples, both past and present, ...
Spoke in the House on First Nations Elections Act Mr. Speaker, it is a pleasure to rise on Bill S-6. I thank my colleague from Palliser, who has done great work on behalf of first ...
Spoke in the House on Family Homes on Reserves and Matrimonial Interests or Rights Act Mr. Speaker, I would ask the member if he has any support for matrimonial real property rights for women on reserve who have gone through a ...
Spoke in the House on The Netherlands Mr. Speaker, today we celebrate the official birthday of Her Majesty Queen Beatrix. This year the Netherlands will bid farewell to Queen Beatrix and welcome the ...
Mentioned by CJOB Bruinooge Leads Post-Secondary Education Delegation 4/3/2013. Winnipeg South M-P Rod Bruinooge and Parliamentarians from the Post-Secondary Education Caucus delegation were meeting with Post-Secondary Education leaders in Washington D.C. on Wednesday.. Following the Group's visit to Georgetown ...
Mentioned by Winnipeg Free Press Feds unveil new roadmap for official languages Her federal comrades Public Safety Minister and Steinbach MP Vic Toews and Winnipeg South MP Rod Bruinooge have both publicly criticized the bill as infringing on religious freedom. "I don't typically look into provincial bills when I'm busy with extremely ...
Mentioned by Macleans.ca Stephen Harper vs. Mark Warawa ... commitment was to never allow a Conservative MP to ever bring forward anything that might "reopen" the abortion debate, it is a commitment he has already broken, twice—last year with Mr. Woodworth's motion and three years ago with Rod Bruinooge's bill ...
Mentioned by iPolitics.ca (subscription) 'Dirty, rotten, bastards' carpet bombing my riding: Pat Martin New Democratic Party MP Pat Martin is accusing Conservative MPs of dirty tricks, saying they are using their free mailing privileges to flood his riding of Winnipeg Centre with partisan letters to his constituents. ... Steven Fletcher (Charleswood-St. James-Assiniboia-Headingley) Candice Bergen (Portage-Lisgar), James Bezan (Selkirk-Interlake) Rod Bruinooge (Winnipeg South), Shelly Glover (Saint Boniface), Joy Smith (Kildonan-St. Paul), Lawrence Toet (Elmwood-Transcona) and Merv Tweed (Brandon-Souris).
Mentioned by Vancouver Sun Conservative MPs complain of being muzzled by their own party in Parliament Winnipeg MP Rod Bruinooge and Edmonton MP James Rajotte noted that MPs in the United Kingdom, the mother of all parliamentary democracies, are allowed more freedom to speak their minds. "I think members should be able to give the statements they ...
Mentioned by Updated News Conservative MP calls anti-abortion colleagues 'rogue' Conservative MPs Leon Benoit and Rod Bruinooge spoke in support of Warawa's question of privilege. Ontario Conservative MP Jay Aspin told reporters on the way into caucus that it's Warawa's problem he brought up an issue contrary to party policy.
Spoke in the House on Privilege Mr. Speaker, hearing some of the comments from some of the members, I thought I should remind members that what is being recommended to you is ...
Spoke at the Aboriginal Affairs and Northern Development committee on Bill C-428, An Act to amend the Indian Act (publication of by-laws) ... Thank you, Mr. Chair. I'm just a little surprised, hearing some of the lines of questioning coming from my honourable colleague. Mr. Clarke, you can help ...
Spoke in the House on Petitions Mr. Speaker, I would like to bring forward this petition from constituents in Manitoba. The petitioners are calling on the House of Commons to condemn discrimination ...
Spoke in the House on Natural Resources Mr. Speaker, our government has demonstrated an unprecedented commitment toward Canada's north and to northerners for seven consecutive years. Just this past weekend, over 40 Conservative ...
Spoke in the House on University of Manitoba Mr. Speaker, I am honoured to rise today to congratulate the University of Manitoba on the recognition it has received for its Trailblazer campaign. This creative ...
Spoke at the Justice committee on Bill C-279, An Act to amend the Canadian Human Rights Act and ... Thank you, Mr. Chair. I have just a couple of questions on this motion to amend. I think Mr. Garrison has answered some of this. Going ...
Spoke at the Foreign Affairs committee on Role of the Private Sector in Achieving Canada's International Development Interests Thank you, Mr. Chair. It's just a pleasure to hear your testimony today. Mr. Bergeron, before I get to my questions, I was just going to ...