Steven Fletcher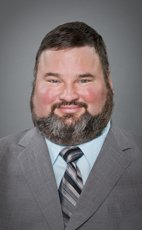 House of Commons photo
Track Steven
Your Say
Elsewhere
Crucial Fact
His

favourite word

is infrastructure.
Conservative
MP for Charleswood—St. James—Assiniboia (Manitoba)
Won his last election, in 2011, with 57.60% of the vote.
Statements in the House
Agricultural Growth Act November 19th, 2014
Mr. Speaker, I do not know if the member has any problem with backbenchers asking questions. If he does, his party and the opposition should never ask questions.
With regard to time allocation, can the minister again explain why we need to use it now and get on with things?
Agricultural Growth Act November 19th, 2014
Mr. Speaker, I wonder if the minister could explain the quality of debate from the opposition when closure is not imposed. I also wonder if the minister could explain why the Conservative Party holds every rural seat west of Kenora—
Manitoba Elections October 27th, 2014
Mr. Speaker, Brian Bowman is a friend, a husband, a father, a lawyer and a graduate from my favourite high school, Shaftesbury. Now he is Winnipeg's newest mayor.
Last Wednesday, Manitobans elected their mayors and reeves and there was a very high turnout. The Winnipeg election was hard fought. I would like to mention the successful candidates from my riding: Marty Morantz in Charleswood-Tuxedo; Scott Gillingham in St. James-Brooklands; Shawn Dobson in St. Charles; and Wilfred Taillieu, who continues to be the Mayor of Headingley.
I wish to also thank the previous city councillors from my riding: Scott Fielding, Paula Havixbeck, and Grant Nordman.
On the same day that Manitoba was having its elections, the Parliament buildings were attacked. The contrast between the two events was stark. Canadians have demonstrated that Canada will always be the true north, strong and free—the Maple Leaf forever.
Red Tape Reduction Act September 15th, 2014
Mr. Speaker, I would like to commend the Minister of State for Small Business and Tourism and the President of the Treasury Board for their hard work on this. I have been on the treasury board for five or six years now and I have seen first hand that these ministers, and other colleagues, really have worked hard to get rid of red tape.
Could the minister explain why the red tape reduction is important and how it would fit into the government's overall plan to create jobs, wealth and prosperity for Canadians?
Prohibiting Cluster Munitions Act June 16th, 2014
Mr. Speaker, first, I thought I was the minister's friend from Winnipeg. If the minister decides that he wants to be friends with the third party, I guess that is his prerogative, although I must object. I feel slighted.
I would like the minister to comment on the process. Why is the opposition delaying our time here with concurrence motions when we could be debating? Why are they filibustering so we cannot debate until midnight and get things done for Canadians? Also, perhaps the minister could also tell us how his portfolio is going in general.
Committees of the House June 16th, 2014
Mr. Speaker, I hate to bring it up, but when it comes to ethical issues, the NDP has a lot to answer for. There is the over $1 million in mailings. We have a situation where the NDP has used parliamentary office space for political purposes. We all know that this is a big no-no.
I am not sure if Mary Dawson has the jurisdiction to check those items out, but certainly those who do have the jurisdiction have condemned the NDP for doing something that every member of the House knows not to do. We do not use third-party printers. We do not do clandestine mailings. We do not use parliamentary resources for political purposes.
I wonder if the member could reflect on all the ethical breaches the NDP has undertaken in the last little while.
Agricultural Growth Act May 26th, 2014
Mr. Speaker, the member for Brandon—Souris comes from a very agriculturally based riding and has been a farmer since the 1950s.
The proposed changes would strengthen the rights of breeders and improve accessibility to protect in a number of ways. It would extend plant breeder rights to include reproduction, import, export, conditioning, stocking for commercial purposes of propagating, in addition to the current system that already allows for the sale of propagating material and production that is intended for sale. It would allow breeders to sell a variety of plants in Canada, up to one year before applying for PBR protection, in order to test the market, advertise, or to increase stock.
One last one is that it will extend the protection period from the current 18 years to 25 years, for trees, vines, and other specified categories, and 20 years for all other crops, unless the breeder terminates them earlier.
I think that is a pretty good deal, and I thank the member for the question.
Agricultural Growth Act May 26th, 2014
Mr. Speaker, that is very generous of the member, but I think it has lost its flow. I can say that plant breeding will be improved, safety rules will be improved, and CFIA will have the opportunity to increase its powers.
It is important that CFIA has the ability to prevent or remove product that is not legal in Canada, like we do with plants and animals. I am glad that change will be made. In fact, I am surprised that it was not done in the 1950s.
We are creating amendments to nine acts, and it will help farmers, entrepreneurs, producers, and Canadians, and it will help to grow the economy, so it is all good.
Agricultural Growth Act May 26th, 2014
Mr. Speaker, I will be splitting my time with the great member of Parliament for Brandon—Souris.
I am pleased to speak today in support of the agricultural growth act. This legislation would modernize and streamline nine different statutes, seven that the Canadian Food Inspection Agency uses to regulate Canada's agricultural sector, and two that are administered by Agriculture and Agri-Food Canada. I will list the nine statutes quickly: the Plant Breeders' Rights Act, the Feeds Act, the Fertilizers Act, the Seeds Act, the Health of Animals Act, the Plant Protection Act, the Agriculture and Agri-Food Administrative Monetary Penalties Act, the Agricultural Marketing Program Act, and the Farm Debt Mediation Act. Together, these acts and regulations are critical to the strength of our farming economy and the growth and safety of our agricultural products.
Some of the acts we are proposing to amend date back to 1950. I do not think you were even born at that time, Mr. Speaker, though the member for Brandon—Souris definitely was. The acts have served us well, but it is time for change.
As new agricultural production techniques and new developments in science arrive, the legislative tools for agricultural products must keep pace. This is especially true since some of our international trading partners have already innovated and modernized their approaches.
The agricultural growth act proposes amendments that would reduce the regulatory burden for industry, promote trade in agricultural products, and strengthen the safety of agricultural products, which are the first link in the food chain.
With this act, we would be building a more effective, innovative, and nimble legislative framework that reflects what is needed in the 21st century. We are bringing these laws up to speed with modern science and technology, innovation, and international practice in the agricultural industry on an international basis. We need to keep pace with the modern world, and we need to help our farmers grow their businesses.
On December 10 of last year, in a news release praising our government's efforts to bring in this legislation, Doug Robertson, president of the Western Barley Growers Association, summarized the bill as follows:
This Bill is good news for farmers. It encompasses many changes that farmers have been asking for, and will help modernize our grains and regulatory system. It will help create an environment that fosters innovation which our farmers need.
By doing this, we will enhance the competitiveness of Canadian business and ensure consistent regulatory approaches while aligning our legislation with that of our international trading partners. Updated, streamlined, and harmonized legislation will benefit Canadian farmers and industry while supporting the government's modernization initiatives.
The agricultural sector depends on a nimble legislative framework that is able to adapt to a changing industry landscape while providing a constant and effective approach. If Canadian farmers, along with the agriculture and food sector, are to keep their competitive edge on the global stage, they need 21st century tools to do so. We want to help these entrepreneurs harness innovation, add value, and create jobs and growth right across Canada. The agricultural growth act would do just that.
To illustrate, I would like to focus on the Feeds Act and the Fertilizers Act.
The agricultural growth act would propose new and broader controls on the safety of Canada's agricultural inputs through the licensing and registration of feeds and fertilizing manufacturers.
The proposed amendments would provide the CFIA with the ability to license or to register fertilizer and animal feed operators and facilities that import or sell products across provincial or international boundaries. This would be in addition to the current system, where feed and fertilizer products are registered product by product.
Licensing or registering facilities and operators would provide a more effective and timely approach to verify that agricultural products meet Canada's stringent safety standards. For this approach to work, we need to allow for better tracking and oversight of production processes and products being produced, a more efficient system to identify any issues that may come up, and a faster response if and when a product recall is required.
Licensing or registering feed and fertilizer facilities and operators would require regulations. Prior to any new requirements, the government would work closely with stakeholders to design an effective licensing or registration regime.
This amendment would not apply to farmers who make these products for use on their own farms. It would only apply to businesses that sell their animal feed and fertilizer products across provincial and international boundaries.
This amendment would also align Canadian legislation with international trading partners and help our feed and fertilizer industries maintain their export markets, especially in the United States.
The agricultural growth act was written to provide for new and stronger border controls for agricultural products.
CFIA inspectors will be able to order imported shipments of feeds, fertilizers and seeds out of Canada if they do not meet legal requirements. This is similar to the way in which imported plants and animals may be ordered removed from Canada if they do not meet legal requirements. The CFIA already takes action now, and does seize illegal products related to animal feed, seeds, and fertilizers. However, the act would propose updates on the way that we do it.
Under the current process, CFIA negotiates a solution, or there may be a court proceeding after the seizure of illegal products relating to animal feed, seeds, or fertilizers. This process works, but at times Canada must pay to dispose of illegal products that are seized.
The Speaker has given me the one-minute signal, which means that I have less than one minute to end my remarks. Though I could go on about how wonderful this act would be, the Speaker is shaking his head, suggesting that I do not.
Although what I have to say is very profound, I will leave the Canadian population with bated breath.
However, I will say that the legislation would be an improvement. It would bring Canada into the 21st century.
Just think, some of these bills have not been changed since 1950. That was before rock and roll.