Steven Fletcher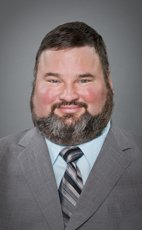 House of Commons photo
Track Steven
Your Say
Elsewhere
Crucial Fact
His

favourite word

is infrastructure.
Conservative
MP for Charleswood—St. James—Assiniboia (Manitoba)
Won his last election, in 2011, with 57.60% of the vote.
Statements in the House
Railway Safety Act January 27th, 2015
Mr. Speaker, it is a pleasure to speak to the bill brought forward by the member for Winnipeg South Centre, who has done an outstanding job in her first term, the first of many terms in Parliament.
I am pleased to have the opportunity to speak about our government's efforts to improve the safety of Canada's national rail system through current regulatory action and, more specifically, through Bill C-627, an act to amend the Railway Safety Act to further enhance the protection of Canadians, property and the environment.
I believe we all would agree that rail transportation is one of the utmost important modes of mobility in our country. Canada's railways are vitally important to our national economy. They are the most fuel efficient form of transportation in the movement of goods in interdependent transportation systems.
Although Canada's railway system is one of the safest, railways are not without risk. Increased rail traffic means increased chances for rail accidents, which disrupt freight, commuter and passenger services. This leads to lost revenue, increased public costs, reduced productivity for customers and in some cases terrible fatalities.
Canada has a robust rail safety program with strong federal rail safety rules and regulations in place to ensure that the safety and the protection of the public is a top priority.
The Railway Safety Act is the cornerstone of the federal rail safety regime in Canada. It provides Transport Canada with the responsibilities to oversee railway safety through inspectors and audits, supported by strong safety education and awareness.
Under the Railway Safety Act, Transport Canada's rail safety program is responsible for developing, implementing and promoting safety policies, regulation standards and research.
Transport Canada's oversight role includes monitoring railway companies for compliance with rules, regulations and standards, as well as for the overall safety of railway operations through audits, inspections and investigations. It will take appropriate action when required.
Transport Canada monitors and inspects the operation of 31 federally regulated railway companies and approximately 40 local railway companies. Railway safety inspectors located in five regions across the country are key in maintaining and improving the safety of our national rail industry. They inspect railway tracks and equipment and monitor operations on a regular basis.
Following the tragic events in Lac-Mégantic, Transport Canada took decisive action to improve railway safety and the transportation of dangerous goods by requiring that any person who imported or offered the transport of crude oil conduct classification testing, ensure that railway companies shared information with municipalities, which would further support municipal emergency planners and first responders, and that the least crash resistant DOT-111 tank cars be removed from dangerous goods service.
To address the Transportation Safety Board's recommendations in its final report on the Lac-Mégantic derailment, Transport Canada issued an emergency directive that required railway companies to meet standardized minimum requirements for handbrake applications and implement additional physical securement measures. Moreover, Transport Canada is recruiting additional staff to carry out more frequent audits.
Recruiting additional staff with engineering and scientific expertise for oversight of transportation of dangerous goods is another important component of the reforms.
Transport Canada, in response, is also creating a process for increased information sharing with municipalities, and also researching the properties and behaviour of hazardous materials and Canadian crude oil.
To reiterate, in its commitment to a safe rail transportation system, not only for communities across the country but also for Canada's economic well-being and further strengthening of the federal railway safety regulatory regime, Transport Canada has accelerated the development of several key recommendations. To be more precise, the department accelerated the development of five regulatory packages to address the recommendations of the Rail Safety Act review panel on rail safety; to respond to the recommendations of the Office of the Auditor General's fall 2013 report; and to further improve the railway safety and strengthen the department's regulatory oversight and enforcement capacity.
The new railway safety administrative monetary penalties regulations were published in the Canada Gazette, part 2, on October 22, 2014, with a coming into force date of April 1, 2015. The regulations introduced a new tool in the rail safety program's enforcement regime that could be used to ensure compliance with the Rail Safety Act, as well as regulations, rules, orders, and emergency directives made under it.
Amendments to the transportation information regulation would improve data reporting requirements to better identify and address safety risks before accidents happen. This would improve safety by supporting better planning and performance measurement, allowing for more focused audits and inspections and targeted programs that address specific safety issues.
New railway safety management systems regulations are being developed to replace the existing regulations that came into force on March 31, 2001. They were the first of their kind in the federal transportation sector and introduced a formal framework that helps railway companies integrate safety into their day-to-day operations.
Besides increasing our level of protection from accidents and negligence, these new regulations would further advance a strong and enduring safety culture in the railway industry for years to come.
In addition to these regulatory actions stemming from the review, Transport Canada is also developing grade crossings regulations to efficiently manage and enable safer grade crossings. This would lead to reductions in collisions, fatalities, injuries, and property damage, and the potential for environmental disasters resulting from a spill of dangerous commodities. All individuals who use grade crossings, whether they are walking, driving a car, or a passenger on a train, would benefit from improved safety.
All these regulations are ·expected to come into force within the next year to build upon the existing strong rail safety program and federal railway safety rules and regulations in place to ensure the safety and protection of the public. They all complement Bill C-627 to provide Canadians with the safest railway system possible.
Furthermore, the Government made a commitment in the 2013 Speech from the Throne to ensure that adequate resources will be available to hold federally regulated railways accountable in the event of an incident.
The Railway Safety Act provides the department with the power to protect people, property, and the environment from potential harm by ensuring that railways operate safely within a national framework.
Under the Railway Safety Act, Transport Canada has a variety of tools available to enforce compliance and to respond to safety concerns or threats to safe railway operations, such as a notice and order to respond to threats to safe railway operations, a ministerial order to inform a regulated party of a particular rail safety problem and ordering them to address that problem, and prosecution.
There are many efforts to make our national railway system safer. Our nation was built on the railway and we will grow stronger with a safer railway as we move forward into the 21st century.
Agricultural Growth Act November 19th, 2014
Mr. Speaker, I do not know if the member has any problem with backbenchers asking questions. If he does, his party and the opposition should never ask questions.
With regard to time allocation, can the minister again explain why we need to use it now and get on with things?
Agricultural Growth Act November 19th, 2014
Mr. Speaker, I wonder if the minister could explain the quality of debate from the opposition when closure is not imposed. I also wonder if the minister could explain why the Conservative Party holds every rural seat west of Kenora—
Manitoba Elections October 27th, 2014
Mr. Speaker, Brian Bowman is a friend, a husband, a father, a lawyer and a graduate from my favourite high school, Shaftesbury. Now he is Winnipeg's newest mayor.
Last Wednesday, Manitobans elected their mayors and reeves and there was a very high turnout. The Winnipeg election was hard fought. I would like to mention the successful candidates from my riding: Marty Morantz in Charleswood-Tuxedo; Scott Gillingham in St. James-Brooklands; Shawn Dobson in St. Charles; and Wilfred Taillieu, who continues to be the Mayor of Headingley.
I wish to also thank the previous city councillors from my riding: Scott Fielding, Paula Havixbeck, and Grant Nordman.
On the same day that Manitoba was having its elections, the Parliament buildings were attacked. The contrast between the two events was stark. Canadians have demonstrated that Canada will always be the true north, strong and free—the Maple Leaf forever.
Red Tape Reduction Act September 15th, 2014
Mr. Speaker, I would like to commend the Minister of State for Small Business and Tourism and the President of the Treasury Board for their hard work on this. I have been on the treasury board for five or six years now and I have seen first hand that these ministers, and other colleagues, really have worked hard to get rid of red tape.
Could the minister explain why the red tape reduction is important and how it would fit into the government's overall plan to create jobs, wealth and prosperity for Canadians?
Prohibiting Cluster Munitions Act June 16th, 2014
Mr. Speaker, first, I thought I was the minister's friend from Winnipeg. If the minister decides that he wants to be friends with the third party, I guess that is his prerogative, although I must object. I feel slighted.
I would like the minister to comment on the process. Why is the opposition delaying our time here with concurrence motions when we could be debating? Why are they filibustering so we cannot debate until midnight and get things done for Canadians? Also, perhaps the minister could also tell us how his portfolio is going in general.
Committees of the House June 16th, 2014
Mr. Speaker, I hate to bring it up, but when it comes to ethical issues, the NDP has a lot to answer for. There is the over $1 million in mailings. We have a situation where the NDP has used parliamentary office space for political purposes. We all know that this is a big no-no.
I am not sure if Mary Dawson has the jurisdiction to check those items out, but certainly those who do have the jurisdiction have condemned the NDP for doing something that every member of the House knows not to do. We do not use third-party printers. We do not do clandestine mailings. We do not use parliamentary resources for political purposes.
I wonder if the member could reflect on all the ethical breaches the NDP has undertaken in the last little while.
Agricultural Growth Act May 26th, 2014
Mr. Speaker, the member for Brandon—Souris comes from a very agriculturally based riding and has been a farmer since the 1950s.
The proposed changes would strengthen the rights of breeders and improve accessibility to protect in a number of ways. It would extend plant breeder rights to include reproduction, import, export, conditioning, stocking for commercial purposes of propagating, in addition to the current system that already allows for the sale of propagating material and production that is intended for sale. It would allow breeders to sell a variety of plants in Canada, up to one year before applying for PBR protection, in order to test the market, advertise, or to increase stock.
One last one is that it will extend the protection period from the current 18 years to 25 years, for trees, vines, and other specified categories, and 20 years for all other crops, unless the breeder terminates them earlier.
I think that is a pretty good deal, and I thank the member for the question.
Agricultural Growth Act May 26th, 2014
Mr. Speaker, that is very generous of the member, but I think it has lost its flow. I can say that plant breeding will be improved, safety rules will be improved, and CFIA will have the opportunity to increase its powers.
It is important that CFIA has the ability to prevent or remove product that is not legal in Canada, like we do with plants and animals. I am glad that change will be made. In fact, I am surprised that it was not done in the 1950s.
We are creating amendments to nine acts, and it will help farmers, entrepreneurs, producers, and Canadians, and it will help to grow the economy, so it is all good.