Tom Lukiwski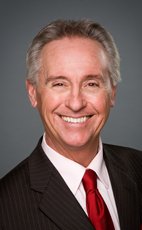 House of Commons photo
Track Tom
Your Say
Elsewhere
Crucial Fact
Conservative
MP for Regina—Lumsden—Lake Centre (Saskatchewan)
Won his last election, in 2011, with 53.20% of the vote.
Statements in the House
Privilege April 10th, 2014
Absolutely, Mr. Speaker, and I will make it very short so my colleagues in the Liberal Party can get into their opposition day. However, I do reserve the right, of course, to bring back a more detailed response at a later date, perhaps when we do not cut into the opposition day that any of the parties opposite have.
At the committee on procedure and House affairs, there have been many examples given where voter information cards have been handed out multiple times to the same individual. Yes, we had the Infoman example. We have also had others who have testified.
Frankly, there have been prosecutions based on the fact that others have said that they have voted on more than one occasion. It is documented in that committee under the title "Prosecutions", because we were pointing out that prosecutions have been made, in a limited sense, over the last number of years. The only reason prosecutions have gone forward is that people have come forward voluntarily and said they had voted multiple times. Today, as the committee is starting in about 25 minutes, we will have additional evidence from a witness who has brought testimony of having witnessed voter fraud and attempts at voter fraud.
Therefore, Mr. Speaker, it is merely an attempt by the opposition to try to cut into my colleagues' time on the Liberal side. We will bring back a more detailed response at a later date. I ask you now, Mr. Speaker, that perhaps you can allow my colleagues on the Liberal benches to bring forward their motion for meaningful debate.
Privilege April 10th, 2014
Mr. Speaker, I will address directly a few of the comments made by my colleague opposite, but before I do, let us make sure that everyone here is completely aware of what is going on here. This is merely a superficial attempt by the opposition to try to cut into the time allocated to the Liberal Party on its opposition day.
You will notice that it started early, Mr. Speaker. When you entertained and asked for petitions, we had probably 20 or 25 petitioners stand up. I will also point out that whenever it is an NDP opposition day, nobody on that side from the NDP benches stands up. They do so to deliberately try to cut into the time of the members in the Liberal Party during their opposition day. This is a similar tactic.
It is merely a superficial, with no merit whatsoever, attempt to cut into the debate on an opposition day for one of the NDP's opponents. I suspect that this is, quite clearly, because they are a little afraid of the polling results that show the Liberals may be cutting into—
Government Response to Petitions April 10th, 2014
Mr. Speaker, pursuant to Standing Order 36(8), I have the honour to table, in both official languages, the government's response to four petitions.
Democratic Reform April 9th, 2014
Mr. Speaker, if my friend from Kingston and the Islands knew me better, he would know I have an answer for just about anything.
Let me again say that there is absolutely nothing unusual in the provisions contained in Bill C-23. It has been common practice for the party that finishes first in a particular riding to be able to appoint, or at least recommend, appointees to do election service on election day.
This is just a continuation of a practice that has been carried on for many decades. I think if my colleague went back in time, he would find out that this practice started when there was a Liberal government in place. Liberals were the ones that first determined or recommended and put provisions in their own Elections Act that the first place party should be the one with the ability to recommend candidates for election official positions.
Democratic Reform April 9th, 2014
Mr. Speaker, I thank my colleague from Kingston and the Islands for his kind comments, inviting me to participate in the debate without talking points.
I noticed with interest, however, that the member opposite who was asking me to try to participate in a lively debate without any prepared talking points from the government was himself speaking from prepared notes. If he, at any time, wants to engage in a lively debate on an extemporaneous basis, I would be more than willing to accommodate him.
In fact, members in this place know, if they have been here any length of time, that I have never made a speech from a prepared text in my 10 years in this place, nor will I ever. I am a firm believer that if one cannot make a speech without prepared notes, whether it be 4 minutes, as in this case, or 20 minutes or even 30 minutes, one is probably in the wrong business.
That aside, let us deal with the issue at hand. The member opposite was saying that there is really no need to have a central poll supervisor recommended by any particular party. It has been a longstanding practice in elections over the last number of years that officials, whether they be deputy returning officers or poll clerks, are appointed from a recommended list of candidates from respective political parties.
The member opposite is quite right, the deputy returning officer is usually appointed from a recommended list from the party that finished first in that particular riding. The poll clerk in that riding is usually appointed from a recommended list from the second place party, and so forth.
Making another appointment of the central poll supervisor really does nothing more than extend the practice we have seen for literally decades in Canada.
I would also point out that, even though the member opposite feels this would be perhaps open to abuse, there are many checks and balances that we already have in place during elections. Not only do the poll clerk and the deputy returning officer tend to balance one another, but each party and each candidate has scrutineers throughout all polls. If there are any disputes, obviously the scrutineers would be the first ones on site to be able to challenge the ruling of any official on site.
I would also point out, with respect to both deputy returning officers and poll clerks, that even though they are normally appointed from a recommended list from various political parties, the returning officer has the ability to remove those officials if the returning officer feels there is just cause. The returning officer, as we all know, is appointed by Elections Canada.
The ultimate check and balance is the fact that Elections Canada and its appointee can remove even the central poll supervisor if they feel there is just cause. What would just cause be? Well, perhaps it would be if the central poll supervisor was trying to influence the outcome in any way, shape, or form.
That is why I suggest that there is simply no need to change the provisions we have contained in Bill C-23.
Finally, I point out that I am sure the situation is the same in Kingston and the Islands as it is in my riding back in Saskatchewan. Almost every single candidate I know of and every single riding I am aware of is usually contacted by Elections Canada towards the latter part of the election to see if there are additional names that could be supplied. Quite frankly, over the last 20 or 30 years, Elections Canada has had great difficulty in filling all of the positions, so it asks for additional names to come from parties.
That is the status of Bill C-23. That is why it makes sense. I ask my hon. colleague from Kingston and the Islands to please consider that in his response.
Motions for Papers April 9th, 2014
Mr. Speaker, I ask that all notices of motions for the production of papers be allowed to stand.