Tom Lukiwski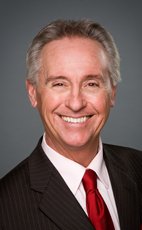 House of Commons photo
Track Tom
Your Say
Elsewhere
Crucial Fact
His

favourite word

is questions.
Conservative
MP for Regina—Lumsden—Lake Centre (Saskatchewan)
Won his last election, in 2011, with 53.20% of the vote.
Statements in the House
Questions Passed as Orders for Returns October 10th, 2014
Mr. Speaker, if revised responses to Questions Nos. 642, 643 and 644, originally tabled on September 15, 2014, could be made orders for returns, these returns would be tabled immediately.
Motions for Papers October 8th, 2014
Mr. Speaker, I ask that all notices of motions for the production of papers be allowed to stand.
New Democratic Party of Canada October 2nd, 2014
Mr. Speaker, I have here the top ten reasons the New Democrats will not agree to the new memberships for standing committees.
Number ten is that they worked long hours this spring, so they are going to take easy this fall and knock off on this extra committee work.
Number nine is that they think that the chair of the procedure and House affairs committee could be even nicer.
Number eight is that they just hate change. After 50 years, they still call themselves "new".
Number seven is that they want to keep a committee seat open for Olivia Chow.
Number six is that they like messing with Kady O'Malley's head.
Number five is that their whip is still trying to find an MP who understands finance to sit on the finance committee.
Number four is that caucus members getting a new assignment just do not think it is a fair trade.
Number three is that facing invoices to reimburse the House more than $1 million, the NDP MPs are now working to rule.
Number two is a lack of interest from their members. If their whip will not let committees travel, why sit on one?
The number one reason the New Democrats will not agree to the new membership changes for the standing committees is that their leader is really just an angry guy.