Tom Lukiwski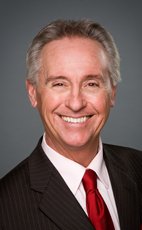 House of Commons photo
Track Tom
Your Say
Elsewhere
Crucial Fact
His

favourite word

is ask.
Conservative
MP for Regina—Lumsden—Lake Centre (Saskatchewan)
Won his last election, in 2011, with 53.20% of the vote.
Statements in the House
Government Response to Petitions December 11th, 2014
Mr. Speaker, pursuant to Standing Order 38(6), I have the honour to table, in both official languages, the government's response to two petitions.
Amendments to Standing Orders December 10th, 2014
Mr. Speaker, it is a pleasure for me to speak today to Motion No. 535. At the outset, I will be speaking against the motion for a number of reasons.
Although my hon. colleague opposite has suggested some very significant changes to the Standing Orders, in my view, they do not make a lot of sense. Specifically, they deal with three areas of how this Parliament, or any parliament, functions.
First, it speaks to the method in which parties can elect or appoint House leaders and whips of their respective parties. Second, it suggests a significant change to how question period operates. Third, it suggests very significant changes to the composition and selection process of members to parliamentary committees.
Let me start with the first suggestion the member opposite has on how parties should select or appoint their House officers.
The member suggests in his motion that House leaders and party whips should be selected by an absolute majority vote within their respective caucuses. While to some that may seem like a fairly reasonable suggestion, it is inherent with a lot of problems. Let me give just a few examples of where this could be very problematic.
First, let us suggest for a moment that some of the parties would have difficulty in determining which member of their caucus should be selected as their House leader. We could have two, or three or perhaps even more qualified candidates all having support within their respective caucuses, but because of that number, it would be difficult to find an absolute majority for one of the three or four candidates. If that were the case, then clearly that party would be under a very significant hardship because House leaders, as we all know in this place, play a very significant role in the smooth functioning of Parliament.
Second, that should not be the proper way in which House leaders and whips are selected because both House leaders and whips work extremely closely with their party leaders. The party leader must have absolute confidence in those two House officers. Therefore, it would be helpful if party leaders maintained the status quo and appointed who they wished to see as their House leader and their whip.
Third, the obvious, at least on the government side, is that every House leader in a government is a cabinet minister. Many times the chief government whip is a member vested in cabinet. Because of that, they are appointed to the cabinet based on recommendations by the prime minister to the governor general. What the member opposite has suggested in his private member's motion would take that prerogative away from the governor general and the prime minister. Therefore, it really does not look to me that this suggestion would be workable whatsoever.
The member opposite's second point is on how we make fundamental changes to question period. The member suggests that each member of the opposition should have at least one question per week. If my math is correct, there are approximately 170 questions asked weekly by members of the opposition. In the current configuration of Parliament, there are approximately 135 to 140 members of the opposition. Therefore, individual parties would have very little leeway in which to construct a strategic approach to question period.
Let me give an example from the not too distant past. We saw recently, and months previously, the leader of the official opposition would from time to time stand up during question period and ask the first 10, 12 or 14 questions, all directed at the Prime Minister. That was his strategic imperative. The members felt as a party, and he probably felt as a leader, that was the most effective use of their questions during question period. Perhaps it was to give him increased profile. Perhaps they felt he was the most effective questioner in their caucus. Regardless, in was the prerogative of the Leader of the Opposition and his party to determine who in his caucus would ask questions, in what order and how many questions that individual would ask.
Under the member opposite's suggestion, that right of opposition leaders and opposition caucuses would be taken away because, in effect, there would be a selection process where each member of the opposition would have the ability to ask a question each week during question period.
That may seem democratic to some, but I can assure everyone that it would very much curtail the abilities of opposition parties to form a strategic approach to question period. Many times, as we have seen, and we have certainly seen recently, opposition parties will hone in on a particular minister of the government, thinking they have an area to explore, some criticisms to try to exploit. If a caucus does not have the ability to design its own strategy in question period, it is really at a disadvantage.
We know that question period, primarily, is to the advantage of opposition parties, so why in the world would opposition members want that curtailment, which would prevent them from asking the most penetrating and effective questions of the government of the day? Again, it does not seem to make much sense to me.
Last, the member opposite suggested that in the composition of committees, it should not be done as it is now, with the whips of each party selecting members to sit on particular committees based on their levels of expertise or interest. The member suggested, basically, that a reverse order on the order of precedence in private members' bills be used to allow members to select their own committee. Again, I would point out that sometimes members may want to sit on a committee where they have absolutely no expertise, but they want to sit on it because it is something they find exciting or interesting, or they may even feel they have an opportunity to do some travelling. I know that may seem odd to some, but those of us who have been around here for a while realize that some members take that right very seriously.
With all due respect to my colleague opposite, while these suggestions may be, in his mind, an improvement to the way Parliament operates, I suggest it is just the opposite. Further, I would point out that, as the member opposite should know and I hope does know, we currently have a process in Parliament where after each new election there is a requirement for Parliament, through the procedure and House affairs committee, to do a thorough examination of the current Standing Orders and make recommendations for change if it feels it is deemed necessary.
I have been a member of the procedure and House affairs committee for eight of the ten years I have been in Parliament. I can assure members that the examination and reconstruction sometimes of the Standing Orders is not something to be trivialized. It is something to be taken very seriously. However, it is also an extremely onerous task. We have spent the last several years in Parliament examining the Standing Orders, all parties trying to come to some agreement in finding ways to make the Standing Orders better so they better serve all members of Parliament.
I can assure my colleague opposite, who put this private member's bill forward, that members in the committee worked very collegially and effectively. The approach we took was that any suggestion to change the Standing Orders had to be agreed upon by all members of the procedure and House affairs committee who were examining the Standing Orders. We believed that if there was not total unanimity, then it was not worth the attempt to change the orders, because Standing Orders govern and guide us all.
Using that approach, we have made a few modest changes to the current Standing Orders, but in years future, should there be a need to change the Standing Orders, it should be done in the current method before us, where the procedure and House affairs committee examines it at the start of each Parliament, makes changes that it feels necessary, and does not make changes arbitrarily through a private member's bill.
Motions for Papers December 10th, 2014
Mr. Speaker, I ask that all notices of motions for the production of papers be allowed to stand.
Government Response to Petitions December 10th, 2014
Mr. Speaker, pursuant to Standing Order 36(8), I have the honour to table, in both official languages, the government's responses to eight petitions.
Government Response to Petitions December 9th, 2014
Mr. Speaker, pursuant to Standing Order 36(8), I have the honour to table, in both official languages, the government's response to 16 petitions.