Tom Lukiwski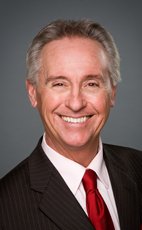 House of Commons photo
Track Tom
Your Say
Elsewhere
Crucial Fact
Conservative
MP for Regina—Lumsden—Lake Centre (Saskatchewan)
Won his last election, in 2011, with 53.20% of the vote.
Statements in the House
Questions Passed as Orders for Returns March 6th, 2014
Mr. Speaker, if Questions Nos. 171, 175, 177, 183, 185, 188, 189, 190, and 223 could be made orders for returns, these returns would be tabled immediately.
Questions on the Order Paper March 6th, 2014
Mr. Speaker, the following questions will be answered today: Nos. 172, 176, 178, 180, 182, 184, 191, 194, 206, 217, 221, 226, 241, 242, and 253.
Government Response to Petitions March 6th, 2014
Mr. Speaker, pursuant to Standing Order 36(8), I have the honour to table, in both official languages, the government's response to four petitions.
Motions for Papers March 5th, 2014
Mr. Speaker, I ask that all notices of motions for the production of papers be allowed to stand.
RCMP Superintendent Bill MacRae March 5th, 2014
Mr. Speaker, I rise today to bring to the attention of the House the recent passing of a legendary member of the RCMP, Mr. Bill MacRae. In the words of our own Sergeant-at-Arms, Kevin Vickers, Bill MacRae was the heart and soul of the RCMP.
He was also a visionary, because it was Bill MacRae who convinced his superiors to include human relations training as part of the RCMP's core curriculum. More importantly, it was Bill MacRae who convinced his superiors to invite females to join the ranks of our national police force. Bill MacRae was also the one who convinced his superiors to allow first nations men and women to join the force. Bill's insight and intelligence and his humour and humanity truly transformed our national police force. In many respects, his passing marks the end of an era.
While we offer our condolences to Bill's family, I would also invite all of my colleagues to join with me in paying a final tribute to a remarkable man and a truly great Canadian, Bill MacRae.
Privilege March 3rd, 2014
Mr. Speaker, I completely reject the premise that any comments I was making were devious.
I would point out, however, that when he speaks about forgetting his friend's birthday, I can assure the member opposite that if I ever forgot my wife's birthday—and I have at times—it would be considered a crime.
Let me again point out the example I used here. The member referenced it in his question. The question posed by the member for Markham—Unionville today in question period stated that our government had come in with eight consecutive deficit budgets. He knows that not to be true, yet he said it anyway.
Does that mean we should find him in contempt? This happens all the time. I am not defending it. I am not suggesting it is right, but it happens. I certainly encourage my colleague from Markham—Unionville, perhaps even as early as tomorrow, to set the record straight. I doubt that he will, however.
What should happen in cases like this is the exact action taken by my colleague from Mississauga—Streetsville. Members should come in to this place, apologize, and set the record straight. He did the right thing. The NDP wishes to punish him for it. I find that, to say the very least, unfortunate.
Privilege March 3rd, 2014
Mr. Speaker, a simple answer to the question is that, no, I do not know; but I have spoken with my colleague, who said that when looked at the blues and saw the comments that he made on February 6, he decided to come back here and set the record straight. That is pure and simple.
If we think about everyone who has spoken in this place over the years, and again I point out that if we asked every single member who has ever served in this place if they had ever at any time perhaps either crossed the line by embellishing, by exaggerating, or as I pointed out today with our friend the member for Markham—Unionville, that they said something that was not completely accurate, I think the answer would be yes. That does not make it right, but it happens.
I would point out that to prevent that from happening would be nigh on impossible. Do I think we need to encourage people to be extremely considered in their comments, in their questions? Absolutely, I do, but from time to time, mistakes happen. What needs to be done is that those mistakes should be corrected, and that is what my colleague did.
Privilege March 3rd, 2014
Mr. Speaker, again, my friend opposite is trying to contort my words. What I said was an accurate reflection of the Chair's ruling. That is, the Chair found the member for Mississauga—Streetsville did not deliberately mislead the House. Check the blues. I am afraid my friend opposite does not understand what the Chair said.
However, let me point out again what I said in debate. I am glad to see the member for Markham—Unionville joined us, because this happens often. It happens frequently. I used the example today of what happened in question period.
My friend opposite asks if I think this simply happens routinely. It happened routinely today. The member for Markham—Unionville stood in question period with a pre-ordained, pre-planned question and did not tell with any accuracy his question on deficit budgets. I point out that he must have known this when he stated the question. He is a learned man. He has a background in finance and economics. He was a member of the former Liberal cabinet, so he knew what he was saying was incorrect. He knowingly knew it and yet he still spoke it.
Does that mean we should bring a point of privilege against comments from the member for Markham—Unionville? I do not think so. It happens in this place. Is it right? No, it is not, but it happens. That is the point I was making, that is the point that my friend opposite conveniently ignores.