Chris Charlton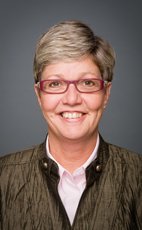 House of Commons photo
Track Chris
Your Say
Elsewhere
Crucial Fact
Her

favourite word

is conservatives.
NDP
MP for Hamilton Mountain (Ontario)
Won her last election, in 2011, with 47.20% of the vote.
Statements in the House
Takeover of Stelco December 4th, 2014
Mr. Speaker, I am pleased to rise in the House today in support of Motion No. 537, which was put forward by my NDP colleague, the member for Hamilton Centre. I apologize to the interpreters; I may be speaking a bit fast tonight, but I have a lot to say on this topic.
For those of us in the NDP caucus who represent Steeltown, this motion could not be more timely. It demands accountability and action from the Conservative government to compensate Hamiltonians and steelworkers in particular for allowing U.S. Steel to run roughshod over the requirement to provide a net benefit to Canada as a result of its takeover of Stelco.
In fact, New Democrats have been demanding such action from the federal government ever since it became apparent that U.S. Steel was flouting its obligations as spelled out under the Investment Canada Act.
Unfortunately, like their Liberal predecessors, the Conservatives simply refuse to ensure that foreign investments: (a) create new jobs for Canadians; (b) bring new capital to Canada; (c) transfer new technology to this country; (d) increase Canadian-based research and development; (e) contribute to sustainable economic development; and (f) improve the lives of Canadian workers and their communities.
Only if all six of those conditions are met, can any government feel assured that new proposals are indeed of net benefit to Canada, which is, after all, the key legal criterion for determining whether a foreign takeover should be allowed to proceed. Instead, foreign investments have been approved despite the fact that they were motivated simply by a desire to gain control of Canada's strategic industries and resources. Sadly, that seems to be just fine by the Conservative government.
Let us review what has been happening in Hamilton. U.S. Steel acquired the former operations of Stelco Inc. in 2007. That included both Hilton Works in Hamilton and Lake Erie Works in Nanticoke.
Under the Investment Canada Act, U.S. Steel had to demonstrate that its investment would provide a net benefit to Canada. As a result, it had to make commitments with respect to job creation, production levels, and domestic investment. To that end, U.S. Steel and the Government of Canada signed an agreement that committed U.S. Steel to 31 different undertakings and promises. U.S. Steel then started up its operations in the fall of 2007. Just a year later, layoffs began at Hilton Works and in 2009 at Lake Erie Works as well.
In the spring of 2009, the government started to ask questions, and U.S. Steel responded with a whole host of reasons for why it is excused, or ought to be excused, from meeting its employment and production commitments. The excuses did not fly, and so the government took U.S. Steel to court in July of that year.
The Steelworkers and Lakeside Steel, a company with a potential interest in acquiring U.S. Steel operations, were granted intervenor status. This was a huge victory for the steelworkers. Winning intervenor status is rare in cases such as these, but the court said that the union had "unique interests" that ought to be considered in determining an appropriate remedy.
U.S. Steel, of course, did not just roll over, and so in September of 2009, the company went back to court challenging the constitutionality of the entire act. The judge dismissed U.S. Steel's claim. Once again, U.S. Steel filed an appeal, and then asked for a stay. The court did not grant the stay application, but the Charter challenge was never resolved.
Even just to that point in the U.S. Steel saga, a number of points had already been thrown into relief. First, by taking U.S. Steel to court, the federal government acknowledged that it does indeed have a legal duty to ensure that foreign investments provide a net benefit to Canada.
Second, the case made it clear that commitments made by foreign corporations with respect to job creation, production levels, and domestic investment are legally binding. They are not fairweather wish lists that foreign corporations can unilaterally abandon. Both of those things are good news; but, and this is a big but, clearly these are not ironclad guarantees.
In fact, when the Conservative government rolled over in December of 2011 and dropped its lawsuit against U.S. Steel, it got nothing in terms of either guaranteed production or employment levels at the former Stelco. Instead, it got a promise of new investments of $50 million in both the Hamilton and Lake Erie plants, which many of us believed at the time was simply a way to fatten the pig before the slaughter, or in this case, before a sale.
In any event, the Conservatives completely let the company off the hook, and effectively said to all foreign investors that Canadian companies are free for the taking and that the legislated need to secure a net benefit from such transactions will simply not be enforced.
How can that be? What was in the original agreement with U.S. Steel that let it get off the hook so easily? What happened behind closed doors between the government and U.S. Steel? In truth, we will never know. Herein lies the crux of the problem. We do not know, because the agreements between foreign corporations and the federal government under the Investment Canada Act are negotiated in private and are never made publicly available.
It does not need to be that way, and it should not be that way. That is why the motion before us today mandates the government to make public the commitments U.S. Steel agreed to under the Investment Canada Act in respect of the acquisition of Stelco Inc. in 2007, and the 2011 out of court settlement, concerning employment and production guarantees and maintenance of the employee pension system.
This is absolutely critical and mirrors my own private member's bill, Bill C-358, the Stelco Inc. acquisition act. My bill is short and to the point. It requires the Government of Canada to publish: (a) all written undertakings given to Her Majesty in right of Canada under the Investment Canada Act in respect of the acquisition of Stelco Inc. by the United States Steel Corporation in 2007; and (b) all demands sent by the Minister of Industry in respect of those undertakings.
The intent here is clear. The single biggest challenge to holding companies to their commitments is not knowing what commitments were made in the first place. In essence, we are creating a legal requirement for transparency and accountability. The alternative is what is playing out in Hamilton right now. With a government abdicating its responsibility to hold companies to their commitments, hundreds of workers are now fearful of losing their jobs, and over 9,000 pensioners are terrified that their pension plan may be wound up and that they will lose a significant portion of their hard-earned retirement benefits.
That is why the motion before us today concludes by calling on the government to take immediate action to ensure pension benefits remain fully funded and protected, including amending the Bankruptcy and Insolvency Act and the Companies' Creditors Arrangement Act to protect worker pensions in the event of bankruptcy.
Allow me just to expand on this a little further.
Whenever we mention pensions and USW Local 1005, old rumours begin to resurface about how the current bind can largely be attributed to the Rae government in Ontario. I am no fan of Bob Rae, but this misinformation campaign is readily disproved by the facts. The contention is that it was the NDP government in Ontario that threw the floodgates wide open for corporations to underfund their pension plans, and that is why we are in such difficulty now. That is complete nonsense.
Let me once again set the record straight. It is true that a number of companies approached the government in the early 1990s with a request for pension contribution holidays during what was then a very serious recession. The government did approve a limited number of those requests, but only on the condition that companies had to file detailed plans with hard deadlines for repayment of the plan. Every one of the companies approved by the NDP government met those conditions. Every pension plan was repaid.
Stelco did not apply for its contribution holiday until after Mike Harris came to power in June of 1995. Stelco filed its election to pay penalties rather than fund the pension plan in June of 1996. The Harris Conservatives allowed that to happen without any requirement that a pension plan repayment schedule be either filed or met. Without such a binding requirement and without any enforcement, underfunded pension plans began to abound in Ontario. That is how we ended up in the mess that has now become a full-blown pension crisis. That is why we need to pass the motion that is before us today on an urgent basis.
The workers and pensioners at U.S. Steel deserve the government's support. They did not approve the foreign takeover that led us down this path; the government did. While an apology to Hamiltonians for not securing a net benefit for our community would be a good start, concrete action on full disclosure and pension security would offer real assistance to the innocent victims of this sweetheart deal with U.S. Steel. Frankly, steelworkers and their families deserve nothing less.
Petitions December 1st, 2014
Mr. Speaker, I am pleased to rise in the House today to table a petition with over 400 signatures from Annunciation of Our Lord parish in my riding of Hamilton Mountain.
The petitioners join with thousands of others in endorsing the campaign of the Canadian Catholic Organization for Development and Peace entitled, Sow much love. It is a global call to action to support small farmers who are the guardians of the world's seed biodiversity. In a very real way, they are fighting to protect the future of food.
The petitioners are asking the government to make two concrete commitments. The first is to adopt international aid policies that support small family farmers, especially women, and recognize their vital role in the fight against hunger and poverty. Second, the petitioners want the government to ensure that these policies and programs are developed in consultation with small family farmers and that they protect the rights of small family farmers in the global south, to preserve, use, and freely exchange seeds.
While the rules of the House do not allow me to endorse a petition, let me conclude by saying that I share wholeheartedly in the desire to build a more just and sustainable food system for our human family.
Petitions November 26th, 2014
Mr. Speaker, I am pleased to rise today to table a petition with hundreds of signatures that were collected by the Hamilton chapter of CURC, the Congress of Union Retirees of Canada.
The petitioners are profoundly worried about the government's plan to allow the conversion of defined benefit pension plans to target benefit or so-called shared risk plans. Such a conversion would allow the government to strip pension benefits of legal protections and permit employers to reduce all benefits, including those earned through past service.
The petitioners call on the government to abandon this ill-conceived scheme and to focus its energy instead on improving the retirement security of the 62% of Canadian workers without any workplace pension plan by expanding the CPP.
While the rules of the House do not allow me to endorse a petition, I firmly believe pensions are deferred wages and employers cannot be allowed to break their promise to deliver those benefits to retirees. It is our job to ensure that this solemn promise is kept.
International Trade November 26th, 2014
Mr. Speaker, the Conservatives have never fought to protect Canadian workers from Buy America policies, and companies are tired of being shut out.
Now they are even being shut out of projects in Canada on federally owned lands. Because of Buy America policies, steel for a northern B.C. ferry terminal must be bought from the U.S., excluding Canadian steel companies from places such as Hamilton from even bidding.
How did the Conservatives let it get this far? What are they doing to fix the situation? When will they stand up for Canadian jobs?
Taxation November 25th, 2014
Mr. Speaker, Christmas is a time for giving. It is a time to think beyond oneself and to give to those who do not share equally in our country's great blessings.
I am pleased to stand in the House to pay tribute to the thousands of Hamilton Mountain residents and the millions of Canadians who will make a special effort this holiday season to give back to those who are less fortunate. Community organizations, church congregations, the Salvation Army, food banks, and others will lead the effort to make this festive season a true celebration for those who would otherwise go without this Christmas.
Sadly, that spirit of giving has not reached the government benches in the House. The Prime Minister, in particular, still has not learned that it is better to give than to receive. How else can we explain his recent announcement of income splitting? Although the program costs taxpayers $4.9 billion, 86% of Canadians cannot benefit from it. Here is the kicker: the Prime Minister can.
In the spirit of the season, will the Prime Minister not reconsider? Why will he not help those who need help the most? Otherwise, Canadians may be forgiven for simply saying to him "Bah! Humbug!"
Ethics November 21st, 2014
Mr. Speaker, I guess I will take that as a no. The minister will not be taking any responsibility for this.
Do the Conservatives really have no problem with the minister's riding association approaching the very people who rely on her department for funding and hitting them up for cash in return for a chance to talk to her?
Clearly it is time for the rules to change. When will the President of the Treasury Board bring forward legislation to fix this egregious loophole?
Ethics November 21st, 2014
Mr. Speaker, it was obvious to the ethics commissioner, as it was to everyone else, that this fundraiser was totally inappropriate. The minister is claiming ignorance, saying that she did not know what her fundraisers were doing. Why is it that in scandal after scandal, the Conservatives refuse to take these problems seriously, and do not even bother to explain the rules to their fundraisers, until they get caught, that is? When will the minister take personal responsibility and apologize?
Child Care November 19th, 2014
Mr. Speaker, last night Canada's largest province endorsed the NDP's affordable child care plan.
We congratulate Andrea Horwath and the Ontario NDP for getting the Legislative Assembly of Ontario to endorse our plan to create affordable and accessible child care spaces at a cost of no more than $15 a day.
Sadly, in the nine years since the Prime Minister first promised to create 125,000 child care spaces, the Conservatives not only broke that promise but under their watch parents have seen child care costs skyrocket.
Meanwhile, the federal Liberals spent 13 years in government making and breaking promises on child care.
The leader of the NDP is ready to work with the provinces to make affordable, accessible child care a reality because only the NDP believes it is time to give parents a break.
Affordable child care is just one election away.
Ethics November 17th, 2014
Mr. Speaker, on May 2, 2013, Brian Mulroney was the headliner at a fundraiser to pay Dean Del Mastro's legal fees. With a setup like that, Conservatives should have known that something bad was going on.
The Minister of Employment and Social Development was there. The cost was a mere $600 a plate, and was conveniently located just a few blocks from Bay Street.
We now learn that this entire fundraiser was conducted by Del Mastro's riding association, meaning that rather than have to pay out the full price, the guest list of senators, developers, executives and Conservative caucus members actually got a taxpayer refund for their contributions to the "Free Dean" campaign. The Conservatives should now have to explain why of the $39,000 raised, almost $24,000 will be reimbursed by taxpayers.
When it comes to sticking it to the little guy, there is no one better than those Bay Street Conservatives and their old friend, Brian Mulroney.
Child Care November 7th, 2014
Mr. Speaker, perhaps the Conservatives' income-splitting scheme will go over better in a room full of bankers than it does with regular Canadians, or economists, or former finance ministers, or pretty much anyone else who has looked at the details. They are all opposed.
By contrast, New Democrats have put forward a plan for quality universal child care at $15 a day or less. Why will the minister not adopt our plan to create one million spaces and reverse the trend of climbing costs that put the squeeze on so many families?