Chris Charlton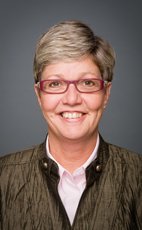 House of Commons photo
Track Chris
Your Say
Elsewhere
Crucial Fact
NDP
MP for Hamilton Mountain (Ontario)
Won her last election, in 2011, with 47.20% of the vote.
Statements in the House
Petitions April 9th, 2014
Mr. Speaker, I am pleased to rise in the House today to table a petition from the incredible Braves for Development and Peace Action Team. These students from St. Jean de Brébeuf Catholic Secondary School in my riding of Hamilton Mountain are actively engaged in fighting for social justice in the global south. They are keenly aware that too many legitimate cases of human rights abuses and environmental destruction are going unchecked in the name of development. As advocates for corporate social responsibility, they believe that all corporate activities must be premised on a fundamental respect for social justice, human rights, labour rights, and environmental stewardship.
As a result, the petitioners are calling on the federal government to appoint a Canadian ombudsperson to do four things: to receive and investigate complaints and assess compliance with corporate accountability standards, to make public its findings, to recommend remedial action, and to recommend sanctions by the Government of Canada.
While the rules of the House do not allow me to endorse a petition, I am thrilled to be able to present this petition here today, and I want to congratulate all of the students at St. Jean de Brébeuf for getting politically engaged on this important issue.
Democratic Reform April 7th, 2014
Mr. Speaker, the next round of criticism is coming from just behind him, as even Conservative MPs are demanding that the minister amend his unfair elections act. It is not only experts who are concerned. Leading seniors advocacy group, CARP, polled its members and found that 80% disapprove of the minister's unfair elections act changes. Four out of five say that the bill diminishes our democracy.
Canadian seniors understand how precious our right to vote is. Why will the minister not listen to them and withdraw the bill?
Democratic Reform April 7th, 2014
Mr. Speaker, the Conservatives once praised Sheila Fraser. Now they target her for payback. The Conservatives have become everything that they used to hate.
This weekend, Sheila Fraser said: "I think it will be very troubling if we see a lot people being turned away at the polls. [...] I think it will start to call into question the credibility of that election".
Why are the Conservatives stubbornly ignoring warnings from so many independent experts?
Democratic Reform April 3rd, 2014
Mr. Speaker, the minister is just not convincing.
The reality is that people started talking about changing election laws after widespread voter suppression calls during the last election. The calls were traced back to the Conservative central database. Yet the minister's changes not only do not improve oversight of live calling; they effectively deregulate it.
This clearly is not about saving single moms from red tape. Why are they changing the law to make it harder for election authorities to track the Conservatives' live calling?
Democratic Reform April 3rd, 2014
Mr. Speaker, the Assembly of First Nations has added its voice to the chorus of Canadians speaking out against the Conservatives' unfair elections act.
Today's testimony revealed that urban aboriginals and those living in rural communities will all be negatively impacted by this bill. These are communities where voter participation is already very low.
Why is the minister ignoring first nations' testimony and stubbornly moving forward with changes that will disenfranchise so many Canadians?
Committees of the House April 2nd, 2014
Mr. Speaker, I have the honour to present, in both official languages, the third report of the Standing Joint Committee on Scrutiny of Regulations, in relation to the review of statutory instruments.
Ethics April 2nd, 2014
Mr. Speaker, this morning, the Prime Minister's Office leaked that it was demanding an investigation into the behaviour of the member for Mississauga—Brampton South. After being unaware last week when the NDP first raised this issue, now the Prime Minister is aware of these serious allegations being levelled by party members.
Canadians are left wondering. Why is the Prime Minister demanding this investigation but sees no need at all to investigate Senator Irving Gerstein's use of Conservative Party funds to pay off Mike Duffy? While the Prime Minister has ordered an inquiry into this misuse of the Conservative Party's infamous database, he has never once demanded an investigation into the misuse of the very same database for deceptive voter suppression calls during the last election.
I am sure that Conservative members are happy to see an investigation into the trampling of their democratic rights, but when will Conservatives finally come clean about trampling on the democratic rights of all Canadians?
Democratic Reform April 1st, 2014
Mr. Speaker, the list of experts coming forward to oppose the Conservatives' unfair changes to the Elections Act is growing daily. First there was Marc Mayrand, the current Chief Electoral Officer; then Jean-Pierre Kingsley, the former chief electoral officer; then Harry Neufeld, author of the report misleadingly cited by the minister; then Paul Thomas, professor and expert on Canadian elections.
Given the almost unanimous condemnation of this seriously flawed bill, will the minister now listen to the experts and agree to fix this bill?
Business of Supply April 1st, 2014
Mr. Speaker, it will not surprise you that I think our House leader was absolutely right when he reminded the member that he was not speaking to the motion before the House this afternoon. He did it twice. Obviously, the member disagreed. However, I do have some sympathy for member for Etobicoke Centre, because the Prime Minister's Office has asked him to do the impossible, which is to defend the indefensible.
In the motion before us, we are asking that the government use government jets for government business. I agree with the member that we have a lot of Canadians who have bravely served our country in the armed forces. Absolutely, they have. However, if I ask those very veterans whether they think that Canada's government jets ought to jet around Conservative fundraisers, I suspect I would not find a single one who would say that it would be a good use of taxpayers' dollars. That is what the motion before us today is all about.
I know that the member will listen to the debate today as attentively as I did earlier when the member for Brandon—Souris, who to his credit actually did speak to the motion before us, tried to trivialize it as if it were no big deal. The cost we are talking about here is $118,000. That cost is the equivalent of old age security for 19 seniors, the GIS for 20 seniors, the survivor allowance for 16 seniors, and an average annual pension for 5 retired veterans. Is the member really saying that the ability to fly fundraisers across the country is more important than the well-being—
Democratic Reform March 31st, 2014
Mr. Speaker, when pushed on his very selective interpretation of the report, the minister eventually admitted he disagreed with Neufeld's recommendations, yet he continues to rely on the very same report he disagrees with.
When will he stop using misleading evidence to justify unfair changes that could disenfranchise seniors, aboriginals, and young Canadians?