Chris Charlton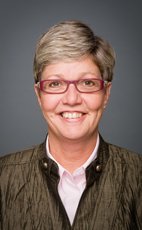 House of Commons photo
Track Chris
Your Say
Elsewhere
Crucial Fact
Her

favourite word

is conservatives.
NDP
MP for Hamilton Mountain (Ontario)
Won her last election, in 2011, with 47.20% of the vote.
Statements in the House
Canada Pension Plan September 19th, 2014
Mr. Speaker, I am pleased to rise in the House today to participate in the discussion of private member's Bill C-591, An Act to amend the Canada Pension Plan and the Old Age Security Act (pension and benefits).
I have listened with great interest to the rhetorical flourishes of the Conservative members who have debated this bill so far. The member for Cumberland—Colchester—Musquodoboit Valley said his government "always puts victims first".
Not to be outdone, the member for Kamloops—Thompson—Cariboo said:
It is clear that our Conservative government continues to stand up for the rights of victims and that Canadians can count on us to deliver results.
Quite the chest-thumping by a party that is trying desperately to persuade Canadians that it is only party that is tough on crime.
The only problem is that this bill did not actually originate with them. This is decidedly not a Conservative bill. On the contrary, it is a watered-down version of a bill that was first introduced in this House as far back as June 2010, and which was then reintroduced in this current Parliament on June 9, 2011.
How can I be so certain of that chronology? It is because, in fact, it is my bill. I suppose imitation is the sincerest form of flattery, and as New Democrats we are certainly used to governments stealing our ideas and implementing them. However, when the Liberals did it with respect to medicare and pensions, they at least did not have the audacity to claim these ideas as their own. That is why everyone knows it was J. S. Woodsworth who gave Canadians their old age pensions and Tommy Douglas who brought us medicare.
However, the Conservatives have made this place so hyperpartisan that they cannot even acknowledge in passing that this bill had its genesis across the aisle. It is mind-boggling, unless of course they were fearful that by referencing my bill, they would draw attention to the differences between our two legislative initiatives and that theirs would then be found to come up short, and indeed it would. Let me explain.
At the heart of both my bill and the bill now being put forward by the member for Chatham-Kent—Essex is the principle that criminals should not be able to profit from their crimes.
I had assumed that this principle would be firmly enshrined in the eligibility criteria for government benefit programs. Members may imagine my surprise then when I received the following correspondence.
I have a relative who killed his wife, served very little time for manslaughter, and is (and has been) collecting CPP survivor benefits for over 10 years. Since 1-2 women per week die at the hands of their partners, how many more men are collecting this? How is this legal?
I researched the file to verify that this could really happen and learned that there is no legal prohibition that prevents people who have been convicted of spousal homicide from collecting either the death benefit or the survivor pension. Clearly that is a loophole that must be closed.
My bill set out to do precisely that. It would have amended the Canada pension plan to prohibit the payment of a survivor's pension, orphan's benefit, or death benefit to a survivor or orphan of a deceased contributor if the survivor or orphan has been convicted of the murder or manslaughter of the deceased contributor.
Now I want to draw attention to that last line. My bill would have prohibited anyone from benefiting from both murder and manslaughter. That is something the Conservative bill we are debating here today does not do. Yes, if someone is convicted of first or second degree murder, that person will no longer be entitled to collect survivor pension benefits; however, if someone commits manslaughter, that person can merrily continue to collect.
Really? How is that fair? How is that putting victims first? I cannot imagine that this would pass the nod test for anyone who is watching this debate, either here in the House today or on their TVs.
It sure does not pass the nod test for Susan Fetterkind. Susan is a woman from British Columbia whose father killed her mother. He stabbed her multiple times and then went on to collect pension survivor benefits for 28 years, until his death.
I have been on numerous radio and TV shows with Susan, and she has just one message:
The government is enabling killers to profit from murdering their spouse. You're not supposed to be able to profit from murdering somebody.
Ostensibly, the Conservative MPs want people to believe that they agree, so we would think that Susan would be happy with the legislation that is before this House today. We would be wrong.
Here is what she had to say about the bill being brought forward by the member for Chatham-Kent—Essex:
His bill mentions first and second degree murder but it does not mention manslaughter. My father did a plea bargain and he was convicted of manslaughter.
Therein lies the rub. Whereas my bill covers first and second degree murder as well as manslaughter, Bill C-591 does not include manslaughter as a reason for revoking pension entitlements.
This creates a huge policy gap, especially when we consider that the largest proportion of family-related homicides are spousal murders and that a great number of those result in a plea bargain to reduce conviction of manslaughter.
Do we really want to legislate a system wherein a person who is convicted of murder cannot collect pension benefits, but if he manages to have the charge plea bargained down to manslaughter then it is fine for him to collect? This is a loophole that must be closed. This is an area that my NDP colleagues and I are determined to redress when the bill gets to committee.
I know that more than one person will have picked up on the fact that I said "he" can still collect after committing manslaughter. I know that will generate some heated feedback from those who think I am promoting sexist stereotypes. Let me be clear: all violence is unacceptable. However, here is the reality. About half, 49%, of all female murder victims in Canada were killed by a former or current intimate partner. In contrast, only 7% of male murder victims were killed by intimate partners. That is why this issue is of critical importance to women's groups from across our country, and why I was proud to get support for my bill from the Woman Abuse Working Group's action committee in my hometown of Hamilton.
All of us in the women's movement, and in the NDP caucus, would prefer if instead of just dealing with the consequences of violence against women, we turned our attention in a systemic way to preventing intimate partner violence in the first place. It is not like we do not know what needs to be done. There have been gazillions of studies, with detailed recommendations, about how to reduce the rates of violence against women and how to protect vulnerable women. However, appallingly, we have a Conservative government that simply refuses to act.
All of the evidence shows that violence against women and children increases during times of economic crisis, which should suggest the need for an urgent increase in services. Instead, we have a federal government that has been single-minded in its purposeful gutting of financial resources for the most meaningful community supports. Cuts to social services, housing, child care, social assistance, shelters, and legal aid all contribute to diminishing the independence of women and making them more vulnerable to violence. It does not need to be that way, and it should not be that way. But when a government is intent on being tough on crime instead of being smart on crime, we end up dealing only with the symptoms and never the cause.
My NDP colleagues and I are committed to dealing with both. We will support the bill that is before us today, Bill C-591, and we will work to improve it in committee, by making sure it does not just cover first and second degree murder but manslaughter as well.
We will also fight to eradicate the root causes of domestic violence and continue to push for the passage of our Motion No. M-444, which calls on the federal government to establish a coordinated national action plan to address violence against women. The Conservatives have happily adopted my bill as its own. I would encourage them to steal Motion No. M-444 too.
New Democrats are secure in the knowledge that ours are still the only policies worth stealing. If the Conservatives need to be able to claim those ideas as their own in order for them to take action, then I say to my colleagues on the other side of the House, by all means, fill your boots. I have a number of other private member's bills on the order paper. Let us work together to get them passed too. I can assure members opposite that they are as meritorious as the one they stole here today.
Combating Counterfeit Products Act September 19th, 2014
Mr. Speaker, I want to follow up on one particular part of the bill. I had the privilege of being on the industry committee when this bill was before it and had the opportunity to talk a little with the RCMP and border services officers who were going to be enforcing the bill. One of the questions they were asked is whether there are any numbers on how many Canadian manufacturers have been convicted of importing or exporting counterfeited goods. The superintendent of the RCMP did not have those figures at hand, which is fair enough, so we asked whether he could provide the committee with a written response.
The written response to the committee stated that the RCMP information systems do not capture or track a sufficient level of details in order to provide the number of Canadian manufacturers that are convicted of importing or exporting counterfeit goods. It seemed odd to the committee that we have no way of actually tracking the problem. How do we decide what kinds of resources we need to bring to bear on the problem if we do not know the magnitude of it?
New Democrats moved an amendment asking that Parliament receive annual reports with information on detainments that were made under this scheme. I wonder if the member wants to comment on whether he supports that amendment and why he thinks it is an important one.
Industry September 18th, 2014
Mr. Speaker, that answer is cold comfort to steelworkers and their families.
It gets even worse. Not only have the Conservatives failed to protect these jobs, they are also failing to protect pensions. Fifteen thousand former and current employees are seeing their pensions put at risk. Pensions are deferred wages that people are counting on for their retirements.
The one thing the government could do to help these pensioners today is put them at the head of the line when it comes to paying out creditors. Will the Minister of Finance finally agree to change Canada's bankruptcy laws to protect retirees when companies fail?
Industry September 18th, 2014
Mr. Speaker, U.S. Steel Canada has filed for bankruptcy protection. It is a major blow to families in Hamilton and Nanticoke. It is a cold reminder of the failure of the Conservatives to stand up for workers during foreign takeovers.
In failing to hold U.S. Steel to production and employment commitments, the Conservatives turned their backs on thousands of workers in Hamilton and Nanticoke.
Will the Minister of Public Works and Government Services, who is also the MP for Haldimand—Norfolk, finally stand up for steelworkers and join us in the fight to protect their jobs?
Employment September 16th, 2014
Mr. Speaker, New Democrats believe that people who work 40 hours a week should not be living below the poverty line. When asked about raising living standards for employees in federally regulated workplaces, the Prime Minister simply shrugged his shoulders. Canadians deserve better.
In real terms the average minimum wage has increased by just 1¢ in over 40 years. Do the Conservatives really think that 1¢ every 40 years is an acceptable raise, or will they adopt our NDP motion for a $15 federal minimum wage?
Energy Safety and Security Act September 15th, 2014
Mr. Speaker, I welcome the question because both parts of it are spot-on. That is exactly what we should be focusing on in this debate.
I want to say that we had ministry officials, the minister's own advisers, before the committee. I quoted Mr. Labonté before. Let me do it again. Here is what he said:
...recognize that our liability levels were less than our peers and thus, we wanted to keep up.
If we wanted to keep up, why are we so far below the liability levels of our peers even now, even under this new legislation? Germany, Japan, Sweden, Finland, Denmark, Austria, and Switzerland all have unlimited nuclear liability for nuclear power plants in place already. Even in the U.S., as my colleague just rightly pointed out, the liability limit is $12.6 billion.
If we are taking this opportunity, the first in 40 years, to update the legislation, why not get it right? Why not do what the minister's own officials are suggesting and get us to the same level as our peers? We have failed to do that, and I think it is one of the reasons the bill is deeply flawed.
Energy Safety and Security Act September 15th, 2014
Mr. Speaker, of course we acknowledge that the nuclear industry will be with us in the foreseeable future. What we on this side of the House would like to see is the government actually getting serious about investing in a diversified, mixed energy economy. To that end we would like the government to actually invest in new technologies, in green technologies, which is something the government has not done at all.
On the contrary, we have lost the renewable power production incentive and the wind power production incentive. Even something as beloved by Canadians as the eco-energy retrofit program for people's homes was gutted by the government.
Yes, we acknowledge that the nuclear industry will be part of our energy mix for some time to come, but we desperately want the government to diversify that mix, and we have not seen any commitment from the government. On the contrary, we are now taking steps backward.
Energy Safety and Security Act September 15th, 2014
Mr. Speaker, I welcome the opportunity to comment on that again, because as I said during my comments in the speech, it was ridiculous. We had three meetings set aside at two hours each. Two sets of two hours to hear witnesses and then two hours to deal with this mammoth bill and for clause-by-clause consideration.
We did not have nearly enough time to hear from Canadians. Those who made submissions to our committee actually commented on the fact that they did not have enough time to give us thoughtful and in-depth expert opinion.
We were fortunate that some of the members I quoted, from Ecojustice, from CELA, from Greenpeace, gave us superb testimony, but my goodness, when we are talking about legislation that potentially deals with the equivalent of a Fukushima-type accident, which happened in Japan and cost $250 billion to $500 billion for cleanup, surely we should have taken our time in making sure that we have this piece of legislation right.
This is not only about taxpayers being on the hook for cleanup, that for sure is part of the equation, but equally important, as MPs in this House, it is our responsibility to make sure that we have legislation in place that prevents those accidents, those spills, from happening in the first place.
I am proud to serve in the caucus of a leader who was the environment minister in Quebec, who has years of experience and a proven track record on sustainable development, on environmental protection.
We had expertise to give and the time just did not allow us to do that job as fully as we would have liked.
Energy Safety and Security Act September 15th, 2014
Mr. Speaker, I welcome the question from my colleague specifically about the oil and gas offshore industry.
The member referenced Newfoundland, but it would be equally valid on the west coast. I appreciate what he is saying about unlimited liability seeming perhaps too high a threshold, which I suppose is what he is suggesting.
I would remind the member that the offshore BP gulf oil spill of 2010 is expected to cost as much as $42 billion for total cleanup. What the current government is proposing is that the company be on the hook for only $1 billion. If this happened in Canada, that would leave Canadian taxpayers on the hook for $41 billion.
To suggest that companies who engage in these activities ought to be liable in a polluters-pay-principle kind of way for their operations off our shores is not an unreasonable position. In fact, I dare say even members of the government, well not elected members from the government, but certainly bureaucrats who work for the government would agree.
I will read what Mr. Jeff Labonté, Director General, Energy Safety and Security Branch, Energy Sector, Department of Natural Resources, said when he was before the committee:
...I think providing for higher levels of liability provides a better level of protection. The higher the level of liability, the more likely that industry and actors within the community will take broader measures to be more preventative to help ingrain the safety culture that's expected of the operations.
Surely Canadians deserve to have the safety culture ingrained in their operations.
Energy Safety and Security Act September 15th, 2014
Mr. Speaker, I am pleased to rise in the House today to participate in the debate on Bill C-22, an act respecting Canada's offshore oil and gas operations, enacting the nuclear liability and compensation act, repealing the Nuclear Liability Act and making consequential amendments to other acts.
I suppose I should begin by giving a brief synopsis of what the legislation is about, since it has now been some months since the bill was last before the House.
With respect to nuclear liability, Bill C-22 would update Canada's nuclear liability regime to specify the conditions and the procedure for compensation of victims following an incident at a nuclear power plant. It would maintain the principles of absolute limited and exclusive nuclear liability for operators except in situations of war or terrorist attacks. It would increase the absolute liability limit from $75 million to $1 billion. These nuclear liability changes would apply to Canadian nuclear facilities, such as nuclear power plants, research reactors, fuel processing plants, and facilities for managing used nuclear fuel. Moreover, the bill would extend the limitation period for submitting compensation claims for bodily injury from 10 years to 30 years to address latent illnesses, while maintaining the 10-year period for all other forms of damage.
With respect to offshore oil and gas liability, Bill C-22 purports to update Canada's offshore liability regime for oil and gas exploration and operations to prevent incidents and to ensure a swift response in the event of a spill. It would maintain unlimited operator liability for fault or negligence and would increase the absolute liability limit from $40 million in the Arctic and $30 million in the Atlantic to $1 billion for offshore oil and gas projects in both Arctic and Atlantic waters. Significantly, the bill explicitly references the polluter pays principle to establish clearly and formally that polluters will be held accountable.
As members may recall, my NDP colleagues and I supported this bill at second reading in order to get it to committee so that it could be studied thoroughly and so we could present amendments to fix its many flaws. As we indicated at the time, our support was premised on the promise made by the former Minister of Natural Resources that there would be plenty of time for public consultations. I guess we should have known better.
After the cabinet shuffle in the spring, the new Minister of Natural Resources simply ignored his colleague's commitment. Instead of comprehensive public hearings and detailed scrutiny of the bill, the natural resources committee was allotted only three meetings, for a total of six hours, to study this important piece of legislation. Two of those meetings were set aside to hear from witnesses and one meeting was for clause-by-clause consideration. To add insult to injury, one meeting designated for witness testimony was cut short because members had to go to the House for votes, and that lost time was never compensated for at a later date.
With apologies to Thomas Hobbes, this committee process was "nasty, brutish and short". The whole process was a sham, entirely in keeping with the government's utter disdain for public consultation. The government's desire to get this legislation passed without any meaningful input was, of course, not lost on Canadians.
As one witness said before the committee, her family lives just shy of four kilometres from the Pickering nuclear power plant. Her neighbours know nothing about Bill C-22 going through Parliament, and the witness did not have time to tell people that Pickering residents' personal assets were currently being discussed in the hallowed halls of Ottawa. They have one newspaper that goes out Wednesday and Thursday. They could not even get real-time news during the ice storm through the mainstream media, let alone news about a bill rushed through Parliament.
Not surprisingly, this impassioned plea for more time to study Bill C-22 and its impact on Canadians and their communities did nothing to change the government's approach to dealing with this important file.
Just as Canadians got the brush-off, so did members of Parliament. New Democrats put forward serious amendments, buttressed by expert testimony, that would have significantly improved the government's bill. The amendments were reasonable and simply aimed to strengthen the bill by bringing fairness and balance to its approach. However, not a single one of our amendments was adopted, and as a result, the government missed out on enacting a truly cutting-edge piece of liability legislation for Canada's energy sector.
It is unfortunate that I have only 20 minutes in the House today to reflect on some of the powerful witness testimony that we heard in committee. Twenty minutes is wholly inadequate to explain the importance of some of the amendments New Democrats moved and to explain the deleterious consequences of the government's inaction with respect to their adoption. At a minimum, I owe it to those who lent us their expertise to give a high-level overview of the bill's serious flaws.
In a nutshell, here is what New Democrats attempted to accomplish with our amendments. First, we tried to establish the polluter pays principle, including the removal of a liability cap. Second, we wanted to see the sustainability principle adopted in this legislation by including non-use value damages.
Third, we attempted to increase the incentive for safety by making suppliers and contractors liable, not just operators.
Fourth, we moved an amendment that would increase the timeframe for submitting claims regarding bodily injury, latent illnesses, and death.
Finally, we tried to get concrete commitments for inclusive public consultations on a go-forward basis.
We moved 13 amendments in these five broad categories, but not a single one was passed. Let us look at them in a little more detail so that folks who may be watching the debate here today can truly understand the potentially dire consequences of the Conservatives' intransigent attitude on this file.
Let us look at what the bill entails. The single biggest flaw in this bill is that it continues to subsidize the industry by making taxpayers assume any financial risk in excess of $1 billion. It does this by failing to uphold the critical principle of polluter pays. In Bill C-22, absolute liability is capped at $1 billion, putting public funds and taxpayers on the hook for accidents that exceed this limit.
Witnesses repeatedly told the natural resources committee that the $1 billion cap is as arbitrary as it is inadequate. Here is just a sampling of the testimony we heard.
In a submission from the Canadian Environment Law Association, Theresa A. McClenaghan wrote:
...the amount of $1 billion is far too low to provide assurance of the ability to adequately compensate victims of a severe accident in both the offshore oil and gas as well as the nuclear energy sectors. In the offshore oil and gas case we saw the experience with the Deepwater Horizon spill where President Obama established a $20 billion fund which is not even inclusive of the environmental damages or state clean up costs. The potential consequences of a Fukushima large accident from the nuclear plants in Ontario could far exceed the amount of 1 billion dollars; this number would have to be assessed in light in property values in the GTA as well as the experiences at Chernobyl and Fukushima. The concerns about the reality of potential accidents are not academic concerns; an article written by Dr. Kristin Shrader-Frechette of the University of Notre Dame just after the Fukushima accident listed 26 unintentional nuclear core-melt accidents that have occurred worldwide since the 1950s; the most notorious of course including Chernobyl in 1986 and the three at Fukushima in 2011 . For Fukushima, the Physicians for Social Responsibility have cited figures ranging between $250 billion and $500 billion in consequences from the events there. The scale of these types of accidents far exceeds the billion dollar amount that Bill C-22 establishes for the absolute liability limit in both the oil and gas and the nuclear sectors.
Professor William Amos from Ecojustice echoed those concerns. He said:
I sense the $1 billion number is literally picked out of thin air. Conversations we had with the government were not dissimilar to the question of what's the right number. We said there is no right number; it should be unlimited liability. It seems to me that at a certain point there has to be a recognition on the part of the government that, if there is going to be a functioning free market, then entities that want to engage in risky activities, for example Arctic offshore drilling, they should be able to pay the full freight. I think it is unlikely that we could expect the crown to recover all of the damages caused, including non-use damages, if there were a worst-case scenario off any of Canada's coasts.
He went on to say:
The goal of any extracontractual liability regime is to make sure that an operator's actions in terms of prevention are at the highest possible level and to make sure that the company itself, not the Crown or the taxpayers, assumes the clear risks. Certainly, when a regime is based on the polluter pays principle, and when the provisions of the legislation require the company to pay a greater part of the damages in the case of a catastrophic spill, the company will take steps in advance to modify its behaviour. In this case, modifying the behaviour of those with a financial stake is most important.
Finally, I want to quote from the testimony of Dr. Gordon Edwards from the Canadian Coalition for Nuclear Responsibility:
We urge you, as elected representatives of the Canadian population, not to approve this Act for third reading without insisting on due diligence. First of all, why is there a need for such a limitation of liability? Shouldn't every enterprise be required to accept full responsibility for potential offsite damages? If the government has to ultimately step in to deal with a messy situation, such as that at Lac Mégantic, so be it—but why should the owner or operator have his responsibilities lifted from his shoulders ahead of time? Secondly, where did the figure of one billion dollars come from? This is even less than the cost of a reactor refurbishment. It is far less than the cost of onsite damages in the event of a severe nuclear accident, for which the owner/operator is fully liable and adequately insured.... Costs are mounting. Overnight, the estimated cost of the radioactive cleanup of Port Hope went from $800 million to $1.8 billion. Overnight, the $7 billion cleanup of Chalk River went up by another billion dollars.
New Democrats on the committee took that expert testimony to heart and introduced amendments to abolish the $1-billion liability cap. We agree that Canadian taxpayers should not be on the hook for cleanup and compensation costs beyond the $1 billion. The Canadian taxpayer is not the polluter and therefore should not be held liable for damages caused by the industry. Only if we legislate the polluter pays principle will Canadians get the protection they deserve.
Keeping on the theme of liability, let me quickly raise a couple of other issues we sought to address through our amendments at committee. First, as if it was not bad enough that the Conservatives refuse to lift the liability cap altogether, they added insult to injury by giving additional discretion to the minister to reduce absolute liability even below the already inadequate $1-billion threshold. In the absence of any credible rationale for providing relief from liability, we moved to have those provisions scrapped from the bill. We simply cannot trust the Conservative government to protect the public interest when it has a track record of abusing arbitrary powers. Not surprisingly, our amendments were handily voted down by government members on the committee.
Our efforts to create a more even distribution of liability met a similar fate. In its current iteration, Bill C-22 completely excludes suppliers from any liability. On the nuclear side, they are not held accountable beyond negligence, thereby limiting the possibility of a more even distribution of liability. Not incorporating the supply chain as part of the liability process places the entirety of the blame on the operator. This allows smaller suppliers to act in a hazardous way, increasing the likelihood of a nuclear accident, as companies down the supply chain may act with financial impunity for their actions.
Instead of leaving taxpayers on the hook for cleanup costs that a company could not pay, New Democrats at the committee submitted amendments that would include suppliers and contractors in the liability process. This would increase the incentive for implementing best practices throughout the entire supply chain and would therefore help to ensure the safety of Canadians.
A number of witnesses supported our belief that we needed to fix the imbalance in the existing legislation. Theresa McClenaghan, from the Canadian Environmental Law Association, addressed supplier and contractor liability this way. She said:
Both aspects of the bill channel supplier and contractor liability to the operator or the licence holder for that absolute liability portion, but only on the oil and gas side is liability ever possible against suppliers and contractors and their negligence. On the nuclear side, that's never possible. The nuclear suppliers to that entire supply chain never have to consider the consequences of the decisions they are making around risk, and on the nuclear side as well as the oil and gas side, decisions are made every day around risk.
In its brief, CELA said:
...we would recommend amending Bill C-22 to bring suppliers and contractors into the liability framework in the nuclear sector, just as it does in the offshore oil and gas sector, and to remove the cap on liability so that the nuclear operators as well as others in the supply chain are liable for consequences of their negligence beyond their $1 billion insurance.
I could not agree more. We should not be allowing suppliers and contractors to engage in the nuclear sector with full immunity from any and all liability risks. Nuclear operators should be facing the full consequences of any negligence on their part, just like they do in the oil and gas sector.
Shawn-Patrick Stensil, a nuclear analyst from Greenpeace, agreed. He said:
At this time, in terms of liability, a reactor supplier has no obligation if an accident occurs. That is how the law is worded and that is also true of the new version. In our opinion, this is not a good thing. In the case of Fukushima, it was demonstrated that the designer, General Electric, was aware of the reactor's problems not only in design but also in manufacturing. That was not what caused the accident, but it did contribute to the radiation leaks into the environment. In any other industry, the Japanese could have sued the company. We therefore recommend that there be a right of recourse in that respect. The operator is always the entity that can be sued. However, a negligent supplier could be sued by the operator as he is in the best position to do so and thus obtain the largest amount of compensation for the affected population. That is what we are requesting.
Sadly, even this most reasonable amendment was rejected by the Conservatives at committee.
The same is true for another eminently reasonable amendment dealing with the health of Canadians. We moved an amendment that sought to increase the time frame for submitting claims regarding bodily injury, latent illnesses, and death. The current prescription for claiming damages due to injury and latent illness is 10 years. Bill C-22 would increase this to 30 years, but there is no medical evidence to suggest that health issues manifest and are then able to be identified within 30 years. On the contrary, from what we know about the mutagenic effects of radiation release and exposure, the government should have used this opportunity to include an additional generation to the time frame for submitting claims.
In an effort to strengthen this part of the bill, New Democrats moved an amendment that would have simply extended the time limit from 30 years to 50 years. However, even something as straightforward as that was met with Conservative opposition. Protecting the public interest was clearly not at the forefront of the government's objectives when drafting the bill.
It comes as no surprise, therefore, that the Conservative members on our committee would also vote down our amendment seeking to create meaningful and inclusive public consultation on this file. New Democrats moved an amendment that would require the review of the Nuclear Liability and Compensation Act to be made public, and that it be done in consultation with non-industry stakeholders and those not affiliated with the nuclear industry. Such an approach is crucial to transparency and accountability. As Dr. Edwards asked rhetorically at committee, "should there not be an opportunity for adequate public input and debate on the substantive pan-Canadian issues of equity that are involved? Shouldn't citizens from provinces without nuclear power reactors be given the opportunity to comment on a bill that would potentially bind their children and grandchildren?"
The answer of course is yes; they absolutely should. However, that was not the answer we got from the Conservatives when we moved our amendment at committee. Those efforts too were voted down.
I know my time is almost up, but I do want to say just a few more things about the offshore oil and gas side of the bill. One of the cornerstones of the NDP's energy policy is sustainable development. It ought to be a guiding principle in all sectors of Canada's energy economy. However, as it is currently written, sustainability gets short shrift in Bill C-22. It de facto ignores those vital aspects of our world that cannot and have not been assigned a monetary value. The bill fails to provide any regulation-making provisions for the calculation of non-use environmental damages.
Here is what Professor Amos told our committee. He said:
...the Supreme Court of Canada recognized the availability at common law of natural resource damages, or damages which compensate for harm to non-use value...of the natural environment.... However, natural resource damages claims at common law are currently subject to uncertainties. ...the process for assessing natural resource damages is ill-defined, reflecting a lack of baseline ecological information and the inherent difficulty in assigning monetary values to environmental values.
It is commendable that Bill C-22 includes the legislated imposition of liability for natural resource damages, including the explicit adoption of damages for non-use values. However, no regulation-making powers are included in Bill C-22 for the calculation of non-use damages. This is a serious gap, as significant regulations are needed to address the lack of baseline ecological information and the inherent difficulty in assigning monetary values to environmental values.
To close that gap, we moved an amendment to both quantify and account for the loss of non-use damages. We wanted to use the regulatory window to include the environment in assessing the scope and the cost of harm to the environment. Sadly, those provisions were never adopted, leaving the whole section on non-use damages deeply flawed.
None of our amendments were intended to tease the proverbial bears. We acknowledged that starting the debate on enhanced liability was a step in the right direction. However, failing to improve the bill represents a colossal wasted opportunity. We did not propose things that were radical or over the top. In fact, most of our amendments simply sought to bring greater fairness and balance to the legislation. Even our proposal to remove the liability cap altogether is not as radical as the government would like Canadians to believe. In fact, Germany, Japan, Sweden, Finland, Denmark, Austria, and Switzerland all have unlimited liability for nuclear power plants already. Even in the U.S., the absolute liability limit is $12.6 billion.
Do not let the Conservative response to that fool you, Mr. Speaker. Predictably, the Conservatives will try to suggest that an unlimited cap would encourage operators to claim bankruptcy instead of cleaning up after an accident.
However, that is looking at the problem upside down. New Democrats believe that liability has to be strong enough to ensure that a nuclear or offshore disaster never happens in the first place, and that operators will have to put the best safety measures into practice. That is how to protect the interests of Canadians, and frankly, they deserve nothing less.