Chris Charlton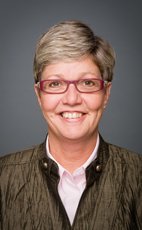 House of Commons photo
Track Chris
Your Say
Elsewhere
Crucial Fact
NDP
MP for Hamilton Mountain (Ontario)
Won her last election, in 2011, with 47.20% of the vote.
Statements in the House
Democratic Reform March 6th, 2014
Mr. Speaker, this is about our elections, the cornerstone of our democracy, and all we get from the minister is weak and misleading excuses.
The Chief Electoral Officer said people are increasingly refusing to co-operate with Elections Canada's investigations. Since most of these are about Conservative wrongdoing, can the minister tell us if he will now agree to give Elections Canada the power to compel testimony?
Before he claims that these are extraordinary powers, we are only asking for the same powers the Competition Bureau already has.
Democratic Reform March 6th, 2014
Mr. Speaker, Marc Mayrand has joined a chorus of other experts and a growing number of Canadians who are simply not buying the minister's weak explanation for his radical rewriting of the Elections Act.
Mr. Mayrand critiqued the bizarre distinction the Conservatives are trying to make between voter fraud and voter participation.
How can the minister possibly disagree with the Chief Electoral Officer when he says, "...the main challenge for our electoral democracy is not voter fraud, but voter participation"?
Birthday Congratulations March 5th, 2014
Mr. Speaker, I rise today to pay tribute to Canada's newest nonagenarian, Bill Scandlan.
In my eight years as the MP for Hamilton Mountain, I have never before singled out a constituent for special recognition on the floor of this chamber, but Bill is special. Whether it has been as a labour leader, a city councillor, a community volunteer, or a political activist, Bill has always put service above self. He has single-handedly enriched the lives of literally thousands of Hamiltonians, many of whom may not even be aware that it was Bill's guiding hand that led to the progress they have made.
As a lifelong member of the CCF-NDP, he has been an amazing mentor for whole new generations of political activists. I know that I would not be in my current position if Bill's deep-seated commitment to women's equality and social justice had not led him to push this once young female candidate to aspire to an elected position. Through the many ups and downs of it all, his support was and is as constant as it is unconditional.
It is with deep affection, respect, and huge admiration that I want to wish Bill a very happy 90th birthday. Hugs to Bill. He is simply the best.
Democratic Reform March 4th, 2014
Mr. Speaker, like so many things this government does, the unfair elections act was simply thrown together, and the only consultations the government did were with other Conservatives. This bill takes away the commissioner's direct signing authority at Elections Canada. Instead, the commissioner cannot hire experts without permission.
Did the minister consult with Elections Canada before forcing this change on them, or was he just hoping to sneak this through without anyone noticing?
Democratic Reform March 4th, 2014
Mr. Speaker, the minister keeps referring back to fraud statistics and making bizarre and unsubstantiated claims that eliminating voter ID cards would eliminate fraud.
As many as 800,000 people used these cards to cast their ballots in seniors' residences and long-term care facilities. Up to 70,000 used them on first nations reserves.
Would the minister put aside his bizarre, make-believe attacks and tell Canadians if he honestly believes these voter ID cards are the source of electoral fraud, yes or no?
The Budget March 3rd, 2014
Mr. Speaker, after cancelling the long form census and having previously slashed the Stats Canada budget, the Conservatives are now moving ahead with another $15.6 million cut, saying that they will try to find "alternative data sources". Can the minister explain to Canadians what exactly are those alternative data sources? More important, what programs will be cut as a result of this drastic reduction to the Stats Canada budget?
Democratic Reform February 25th, 2014
Mr. Speaker, now I understand why the minister is afraid to face Canadians, especially when the MP for Mississauga—Streetsville has to make stuff up in order to defend the bill.
Putting a gag order on Elections Canada does nothing to help make our elections more fair, but it does a lot to help Conservatives avoid embarrassment. If the minister truly believes his bill fights electoral fraud, will he stop ramming it through Parliament, agree to leave the "Ottawa bubble," and consult Canadians?
Democratic Reform February 25th, 2014
Mr. Speaker, for the Conservatives, fairness means evading responsibility and changing the rules after getting caught. A former Elections Canada lawyer says this act would stop Elections Canada from reporting to Parliament about the ongoing robocalls investigation. The person who can report to the public on Conservative wrongdoing during the last election is just the latest to be muzzled by the government. Why is the minister changing the rules and making it harder for Canadians to learn about potential election fraud?
Petitions February 25th, 2014
Mr. Speaker, petitions keep flooding in from residents on Hamilton Mountain who are vehemently opposed to the cuts to Canada Post.
I am tabling a huge stack of petitions today. They are signed by people of all ages, all faiths, and all socio-economic backgrounds. Despite their differences, the petitioners are all united in their belief that Canada Post has not done its due diligence. It should have investigated ways to modernize postal operations before raising the price of stamps and unilaterally taking an axe to postal services.
The petitioners call on the government to continue door-to-door delivery of mail, to protect the 6,000 to 8,000 workers who are set to lose their jobs, and to stop the drastic increase in postage rates.
While I know the rules of the House do not allow members to endorse a petition, let me say that I am delighted to present these documents today on behalf of the thousands of Hamiltonians who have signed them.
Democratic Reform February 24th, 2014
Mr. Speaker, let us try again, and this time let us be clear. The minister is happy to spend over $600,000 for other committees to travel. He is happy to throw away millions more on 59 Conservative appointments to the Senate. Yet the government draws the line on hearing from Canadians about fundamental changes to our elections.
Clearly, these changes are controversial. Will the minister now do the right thing and agree to the NDP's proposal to launch public consultations on this bill?