Chris Charlton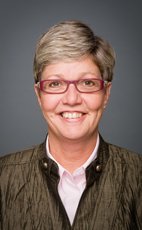 House of Commons photo
Track Chris
Your Say
Elsewhere
Crucial Fact
Her

favourite word

is conservatives.
NDP
MP for Hamilton Mountain (Ontario)
Won her last election, in 2011, with 47.20% of the vote.
Statements in the House
Comments in Media May 27th, 2014
Mr. Speaker, we have all had a bit of fun with the comments from the member for Scarborough—Guildwood, who was taped talking about the Liberal leader's "bozo eruptions". I know the Conservatives are having a lot of fun with the Liberal leader's gaffes and blunders, but let us keep in mind that bozo eruptions are not exclusively a Liberal thing. In fact, the Conservatives invented bozo eruptions.
Who can forget the Minister of Foreign Affairs dropping the F-bomb talking about Toronto, or the Minister of Industry's quote, "Is it my job to feed my neighbour's child? I don't think so." Who could forget the Prime Minister saying, "Canada appears content to become a second-tier socialistic country, boasting ever more loudly about its economy and social services to mask its second-rate status", or the Minister of the Environment, who denied climate change exists, or the Minister of Citizenship and Immigration calling a reporter a "Trotskyite"?
When it comes to bozo eruptions, both the red and blue teams have been showing their true colours.
Petitions May 26th, 2014
Mr. Speaker, I am pleased to present a petition today with hundreds of signatures calling on the government to urgently implement a national dementia strategy. The petitioners know that Canada has a crisis looming in the number of people afflicted with dementia illnesses. It is a huge cost for health care budgets and a big challenge for caregivers. In fact, according to a new study commissioned by the Alzheimer Society of Canada, the number of Canadians living with Alzheimer's disease and other dementia now stands at 747,000 and will double to 1.4 million by 2031.
As the petitioners point out, Canada's health care system is ill-equipped to deal with the staggering costs, which will skyrocket from $33 billion per year today to $293 billion per year by 2040. Additionally, the pressures on family caregivers are mounting. In 2011, family caregivers spent 444 million unpaid hours per year looking after someone with dementia, representing $11 billion in lost income and 222,760 lost full-time equivalent employees in the workforce. By 2040, they will be devoting a staggering 1.2 billion unpaid hours per year. It is clear that Canada needs a dementia plan now. Let me say that I share the petitioners' hope that our NDP Bill C-356 will be passed expeditiously.
Health May 26th, 2014
Mr. Speaker, before the expiry of the Canada health accord this spring, I organized a public meeting on Hamilton Mountain about the future of our health care system. The room was packed. We were joined by my colleague, the NDP health critic, as well as Drs. Gordon Guyatt and Tim O'Shea, and nursing professor Leanne Siracusa. Together, the four panellists inspired us to fight for reforms that ensure all Canadians have access to sustainable, affordable, and high-quality public health care.
Unfortunately, that goal is not shared by the Conservative government here in Ottawa. On the contrary, the Prime Minister has always wanted to replace public health care with an American-style, for-profit system. However, here is the thing. He knows that 94% of Canadians support national public health care. That is why he is trying to sabotage the system quietly by cutting $36 billion over 10 years and breaking the health accord.
New Democrats are not going to stand idly by as the Conservatives deliver nothing but longer wait times, reduced front-line services, and lack of access to home and long-term care. Canadians have been telling us that public health care is a top priority for them. It is time that we had a government in Ottawa that made health care its priority too.
Democratic Reform May 13th, 2014
Mr. Speaker, last night the Conservatives disappointed Canadians and voted down improvements to the unfair elections act. The Conservatives opposed giving the Commissioner of Canada Elections the power to compel testimony. They opposed requiring political parties to provide receipts and documentation for their activities. We are now getting a better picture of why.
Conservative lawyer Arthur Hamilton, who was already caught dragging his feet and not co-operating fully with authorities, has now been fingered for deliberately misleading investigators. He provided them with false information about Conservative calling scripts and then did everything possible to prevent witnesses linked to the Conservatives from providing information to investigators.
The unfair elections act would make it even harder to investigate and catch Conservative voter suppression, but then that is what this bill is all about, stacking the next federal election in favour of the Conservatives.
New Democrats are not going to let that happen. We have been showing up for work, standing up for Canadians, and getting ready to replace the Conservatives in the next election.
Petitions May 12th, 2014
Mr. Speaker, I am pleased to table a petition today in support of my Bill C-336.
With the long weekend just around the corner, motorists, small business owners and industry are again worried about the very high gas prices that are causing real hardship. The federal government is doing nothing to help ordinary working families that are getting hosed at the pumps.
As a result, the petitioners encourage the government to pass my Bill C-336, an act to establish the office of the oil and gas ombudsman to investigate complaints relating to the business practices of suppliers of oil or gas, which would provide strong and effective consumer protection to ensure no big business could swindle, cheat or ripoff hard-working Canadians.
Petitions April 9th, 2014
Mr. Speaker, I am pleased to rise in the House today to table a petition from the incredible Braves for Development and Peace Action Team. These students from St. Jean de Brébeuf Catholic Secondary School in my riding of Hamilton Mountain are actively engaged in fighting for social justice in the global south. They are keenly aware that too many legitimate cases of human rights abuses and environmental destruction are going unchecked in the name of development. As advocates for corporate social responsibility, they believe that all corporate activities must be premised on a fundamental respect for social justice, human rights, labour rights, and environmental stewardship.
As a result, the petitioners are calling on the federal government to appoint a Canadian ombudsperson to do four things: to receive and investigate complaints and assess compliance with corporate accountability standards, to make public its findings, to recommend remedial action, and to recommend sanctions by the Government of Canada.
While the rules of the House do not allow me to endorse a petition, I am thrilled to be able to present this petition here today, and I want to congratulate all of the students at St. Jean de Brébeuf for getting politically engaged on this important issue.
Democratic Reform April 7th, 2014
Mr. Speaker, the next round of criticism is coming from just behind him, as even Conservative MPs are demanding that the minister amend his unfair elections act. It is not only experts who are concerned. Leading seniors advocacy group, CARP, polled its members and found that 80% disapprove of the minister's unfair elections act changes. Four out of five say that the bill diminishes our democracy.
Canadian seniors understand how precious our right to vote is. Why will the minister not listen to them and withdraw the bill?
Democratic Reform April 7th, 2014
Mr. Speaker, the Conservatives once praised Sheila Fraser. Now they target her for payback. The Conservatives have become everything that they used to hate.
This weekend, Sheila Fraser said: "I think it will be very troubling if we see a lot people being turned away at the polls. [...] I think it will start to call into question the credibility of that election".
Why are the Conservatives stubbornly ignoring warnings from so many independent experts?
Democratic Reform April 3rd, 2014
Mr. Speaker, the minister is just not convincing.
The reality is that people started talking about changing election laws after widespread voter suppression calls during the last election. The calls were traced back to the Conservative central database. Yet the minister's changes not only do not improve oversight of live calling; they effectively deregulate it.
This clearly is not about saving single moms from red tape. Why are they changing the law to make it harder for election authorities to track the Conservatives' live calling?
Democratic Reform April 3rd, 2014
Mr. Speaker, the Assembly of First Nations has added its voice to the chorus of Canadians speaking out against the Conservatives' unfair elections act.
Today's testimony revealed that urban aboriginals and those living in rural communities will all be negatively impacted by this bill. These are communities where voter participation is already very low.
Why is the minister ignoring first nations' testimony and stubbornly moving forward with changes that will disenfranchise so many Canadians?