Jeff Watson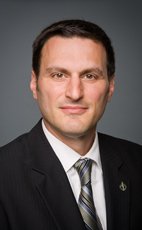 House of Commons photo
Track Jeff
Your Say
Elsewhere
Crucial Fact
Conservative
MP for Essex (Ontario)
Won his last election, in 2011, with 48.10% of the vote.
Statements in the House
Business of Supply April 10th, 2014
Mr. Speaker, I appreciate the intervention of the member for Burlington in explaining the process of allocating days with respect to debate and how that is used as a management tool for keeping the House efficient in terms of all the matters it has to consider at every stage of reading. Legislation can flow to committees to keep them focused on important matters and legislation and can move to the Senate, which can consider these matters as sober second thought.
In some countries, because of debate and other means, they do not pass a budget for year X until year Y or year Z. We had a situation in the U.S. Senate, when it did not pass a budget for four years. It debated budgetary matters, when matters have to be decided efficiently.
In the case of Bill C-23, I understand that there are aspects of the bill that have to be implemented in advance of the next election. To do that, it has to clear not only this House but the Senate in a specific amount of time. Can the member talk about how time allocation relates to meeting that standard?
Rail Transportation April 4th, 2014
Mr. Speaker, that is nonsense. The government has invested over a billion dollars in capital investments for VIA Rail. We invest millions every year in its overall network.
I am reminded, though, that the member over there is the one who continually and consistently votes against that support for VIA Rail. That is a shameful record. We will do our part.
Rail Transportation April 4th, 2014
Mr. Speaker, Transport Canada advised CN that effective March 31, 2014, the Government of Canada will no longer provide CN with funding through the regional and remote passenger rail services class contribution program.
The decision by CN to discontinue the passenger rail service between Sault Ste. Marie and Hearst is a business decision made by a private company. The Government of Canada has no direct role in owning or operating railways. Railway companies are private entities that make their own decisions concerning their operations and which services and routes are offered to their customers.
Canada Post April 4th, 2014
Mr. Speaker, the minister is doing no such thing. The member should know that Canada Post is an independent arm's-length crown corporation. It is responsible for its own operational decisions. It has, in response to the plummeting levels of letter mail volumes in this country, responded with a five-point plan. The increase in the cost of a stamp is part of the five-point plan, but that is its decision. We support that Canada Post is doing something about this problem. It is only the opposition that thinks there is no crisis at Canada Post.
Canada Post April 4th, 2014
Mr. Speaker, the New Democrats and the Liberals are the only ones in this House who think that Canada Post is not facing a crisis. They have said that on the record, and it cannot be more wrong.
In fact, in 2012, Canada Post delivered one billion fewer addressed letter mail pieces than it did in 2006. That number is plummeting. It is projected to run deficits of nearly $1 billion just six years from now.
They want Canada Post to do nothing. We at least support it.
Rail Transportation April 4th, 2014
Mr. Speaker, the member actually was not at the committee yesterday, but let me say what is happening here.
We have not only made these rules permanent with respect to two-man crews for trains carrying dangerous goods. The Conservative government has taken a number of very important actions. We have strengthened information-sharing with respect to municipalities with dangerous goods going through their communities. We continue to hire inspectors on the ground to ensure that the trains and the track and everything that goes on are safe in this country. Currently, the standing committee on transport, at the minister's request, is looking further into whether there are even more actions we can take.
The member and her party should get on board with that.
Rail Transportation April 4th, 2014
Mr. Speaker, it would seem apparent that the rules were not followed. Rail safety regulations exist to ensure the safety and protection of the public. If these regulations are not followed, we will not hesitate to take whatever course of action is available to us.
We will await the results of the investigation into this tragedy.
Rail Transportation April 4th, 2014
Mr. Speaker, obviously we commend CN and CP for taking action on, I think, about 300 of the DOT-111 cars. As for the remaining 90,000 or so that are out there, newer DOT-111s, the member will know, are already being built to higher standards. On the phase-out of the older DOT-111s, we are working not only with stakeholders here in Canada but with our U.S. counterparts to ensure that we have a comprehensive solution.
As the minister has said, some of the long-range timelines that have been floated out there are simply not acceptable. We will find the right solution.
Rail Transportation April 4th, 2014
Mr. Speaker, on the contrary, the member will know that the minister issued a protective direction after the tragedy in Lac-Mégantic, which is doing exactly that, ensuring that there are two-person crews for trains carrying transportation of dangerous goods.
Those rules are now permanent. The member should support that.
Fair Rail for Grain Farmers Act March 28th, 2014
Mr. Speaker, I of course expect to be participating at committee and hearing from witnesses next week when this legislation gets to committee. It is important because we not only have the Minister of Agriculture and Agri-Food but also the Minister of Transport co-operating to bring this important legislation forward.
I think I heard earlier today that the Manitoba government, for example, has said some very supportive things. I wonder if the member could share some of the feedback that we are hearing from important stakeholders who have been consulted extensively in this process.