Jeff Watson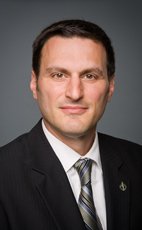 House of Commons photo
Track Jeff
Your Say
Elsewhere
Crucial Fact
His

favourite word

is transport.
Conservative
MP for Essex (Ontario)
Won his last election, in 2011, with 48.10% of the vote.
Statements in the House
The Environment November 25th, 2014
Quite the contrary, Mr. Speaker. The member will know that a risk assessment is essential to be performed on any proposed changes like that, and a technical assessment is in fact under way.
The member should await the results of a technical assessment before he jumps to any conclusions on these matters.
Canada Post November 25th, 2014
Mr. Speaker, people are changing how they communicate, moving from letter to email and cheques to direct deposit. It is a seismic global shift, leaving postal agencies coping with massive losses.
Canada Post delivered 1.2 billion fewer letters in 2013 than in 2006. In the last 3 years, it lost millions, with losses forecast at a billion dollars per year by 2020.
Postal agencies in the EU are closing post offices, slashing carrier jobs by up to 40%, privatizing or ending daily mail, and hiking stamp prices to $1.40. By contrast, Canada Post's five-point plan proposes a return to viability without privatizing mail delivery, with lower stamp prices and job cuts of 11% to 13% by retirement, not by pink slip.
While the opposition and unions focus on maintaining the level of union dues under the guise of saving door-to-door delivery for just 33% of Canadians, Canada Post is fighting to save daily mail for 100% of Canadians.
Health November 24th, 2014
Mr. Speaker, the member will know that the Port of Quebec is an arm's-length organization and as such is responsible for its own operational decisions. However, I can confirm for the member that the Port of Quebec has been working with a number of tenants over the last number of months in order to implement important measures to reduce the contamination of dust emissions.
Canada Post November 21st, 2014
Mr. Speaker, I would remind the member that Canada Post is an independent, arm's-length crown corporation with a responsibility to operate in a fiscally sustainable way. It has a five-point plan, taking measures to return the corporation to a sound business case, getting its revenues back in line.
While she is fighting for door-to-door delivery for one-third of Canadians, it is fighting to preserve daily mail for all Canadians.
Canada Post November 21st, 2014
Mr. Speaker, as the member will know, Canada Post is experiencing a major transformation in its business case, not unlike postal agencies all around the world. People are changing their modes of communication and as a result Canada Post delivered 1.2 billion fewer letters in 2013 than it did in only 2006. The result of this is a financial crisis at Canada Post, one that it is addressing with a five-point plan. I encourage the member to support Canada Post's efforts.
Canada Post November 20th, 2014
Mr. Speaker, I have to remind the member that the Conservative government is doing no such thing.
Canada Post, which is independent and at arm's length, is facing a crisis in mail delivery. There were 1.2 billion fewer letters delivered in 2013 than in 2006.
Canadians are changing the way they communicate, and Canada Post is trying to respond, as are other postal agencies around the world. It has a five-point action plan, and in executing that plan in the move to community mail boxes, it is reaching out to those in communities to look at their needs and assessments and providing alternate arrangements for that.
Canada Post November 19th, 2014
Mr. Speaker, that is nonsense. Canada Post, in its five-point action plan, in order to turn around its finances, has not proposed privatization. Instead, it proposed a number of other measures, but it is only that party opposite that seems to suggest there is no crisis at Canada Post and therefore no need for action by Canada Post. We disagree. It has its five-point plan and it will carry that out.
Rail Transportation November 17th, 2014
Mr. Speaker, quite the opposite. The Minister of Transport has been doing everything in her power to ensure that we are responding appropriately with respect to rail safety, including in the transportation of oil by rail.
We have taken a number of important actions in that particular regard. As well, the Canadian Transportation Agency has been tasked with looking into questions of liability and will be reporting back on that matter.
Quebec Bridge November 17th, 2014
Mr. Speaker, there has been no discussion of any transfer. To be clear, we are not interested in that option.
CN, which owns the Quebec Bridge, is responsible for painting the Quebec Bridge.
Taxation November 17th, 2014
Mr. Speaker, 100% of Canadian families with children under 18 in Essex and across Canada will have more money in their pockets because of our family tax cut and enhanced universal child care benefit. That includes two-income families, one-income families and single parents. The vast majority of benefits will go to low and middle-income families.
Tax professionals agree with our family prosperity plan. H&R Block's Caroline Battista says "it's a great thing for families".
Parents do not want the Liberal leader spending their hard-earned dollars on risky Liberal spending sprees, and we side with parents. Parents work hard and we want parents to prosper. Parents know best how to spend their money for their kids, and we are proud to be standing up for those parents.