John Weston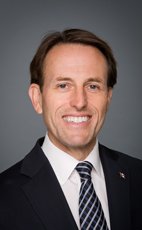 House of Commons photo
Track John
Your Say
Elsewhere
Crucial Fact
His

favourite word

is great.
Conservative
MP for West Vancouver—Sunshine Coast—Sea to Sky Country (B.C.)
Won his last election, in 2011, with 45.50% of the vote.
Statements in the House
Sports Day November 25th, 2014
Mr. Speaker, I rise today to draw attention to the fact that this Saturday, November 29, is Sports Day in Canada. It has been running since 2009 to encourage Canadians to participate in sports as a fundamental part of our lifestyle. Over 1,800 local organizations, communities, and schools will mark the event celebrating sport this week. I encourage all members of the House to find out what is going on in their home town and offer their support.
Our National Health and Fitness Day is partnering with a leader in this project, ParticipACTION, which offers grants of up to $2,000 to participants to amplify the event plans. We expect try-it days, open houses, games, competitions, fun runs, and spectator events that celebrate sport at all levels.
Importantly, Friday is Jersey Day. This is a national day to show our love of sport by wearing a jersey to school, work or play. Like our Minister of State for Sport, we envision Canadians from sea to sea supporting sport in a proud and visible way.
I would ask members to wear their sports jersey Friday to do the same, tweet their picture with #jerseyday, and show their support for health and fitness in Canada.
Heart and Stroke Foundation November 21st, 2014
Mr. Speaker, I rise today to commend the work of the Heart and Stroke Foundation in tackling the growing burden of heart disease and stroke on Canadians and our families.
Currently, 1.6 million Canadians are living with heart disease or the effects of stroke. Every seven minutes in Canada someone dies from heart disease or stroke. These issues are the biggest drivers of prescription drug use, and they cost the Canadian economy more than $20.9 billion every year.
An aging population, combined with poor diets, physical inactivity, high obesity and diabetes rates will stall, if not reverse, the progress we have made against heart disease and stroke.
It is with the intention to curb this phenomenon that I started our national health and fitness day initiative, one that has received strong support, from the foundation. In fact, it is with thanks to the efforts of people like CEO Bobbe Wood, Chris Gray, Zaylin Lalji, Ev Glasser, Kate Chidester, Jackie Zalnasky, Lisa Baldwin and others that a growing number of cities have joined the movement to proclaim the day.
Please join me in thanking the Heart and Stroke Foundation as we work together to improve the health of Canadians, leading to fuller, longer lives.
Warrant Officer Patrice Vincent October 31st, 2014
Mr. Speaker, today, as we prepare to bring Warrant Officer Patrice Vincent to his final resting place, words cannot express our gratitude for and our recognition of his life of service to others.
Would the parliamentary secretary kindly say a few words about Warrant Officer Patrice Vincent?
National Health and Fitness Day Act October 21st, 2014
Mr. Speaker, it is a great honour today to speak to Bill S-211, a bill that will be voted on tomorrow, but also to mark, as my colleagues have marked, a historical moment. How would we know if we were at a historical moment? I suggest there would be a need, there would be a consensus around that need, and a movement to action.
We have heard my colleagues speak about the need, the sedentary behaviour in our culture today, the failing to meet our own physical activity guidelines, the obesity trends that suggest that a third of youth are overweight or obese, a third who now face 14 times the likelihood of a cardiac event by the time they reach 50. These are preventable diseases. We have heard about cardiovascular issues and diabetes. Not only are they preventable but the costs associated with them are phenomenal and growing, $7 billion a year says the Public Health Agency of Canada.
It is tragic when people hurt other people, but it is also tragic when people hurt themselves. We are hurting ourselves with these trends of inactivity and sedentary behaviour, and the fact that less than 7% of our youth get the recommended six hours a week of healthy activity. It is time for change and if we were at a historical moment, there would be a consensus around that time for change.
On Parliament Hill, we have seen MPs and senators from different parties come together to say, yes, we can do better. We can do better and we are doing so through the parliamentary fitness initiative that has been mentioned several times today. MPs and staff gather early on Tuesday mornings for walks or runs or to swim on Thursday mornings with remarkable volunteer coaches like Phil Marsh and Pierre Lafontaine. The unity in the House has been mentioned, how 160 people came together yesterday on Movember, which will be celebrating men's health in the months to come.
We have seen the work with the Senate, which is where the bill originates. Senator Nancy Greene Raine, Canada's female athlete of the 20th century, did a great job of bringing this to the House from the other place. The two chambers of this legislature have worked together. Today, Sport Matters is on Parliament Hill trying to invigorate us parliamentarians to be role models throughout the country, not just in passing legislation but in showing, as the member for Kildonan—St. Paul said, that though not an athlete in her own mind, she can be a role model in improving her own health and fitness by extending herself in physical activity.
We have seen initiatives in the province I come from, British Columbia, such as Rotary Ride for Rescue, which raises money for people who are saved by North Shore Rescue. We have seen Cops for Cancer all around the country, supported by West Vancouver Police Department. The Terry Fox Run is another great example of getting people to run not only in Canada but all over the world, and I am proud to say the Terry Fox Run will resume in Taiwan next month. There is Ride for Refuge, a ride that has been promoted by the member for Kildonan—St. Paul. These are all activities that bring people together in a common cause and help people to understand that it is time for us to get up and move.
In my community, all 12 local governments have proclaimed national health and fitness day, which is really the point of Bill S-211, a bill that suggests that local governments ought to put an emphasis on one day a year, the first Saturday in June, to get their citizens more active. Why one day? It is not as a token, but as a way to get Canadians more active throughout the year.
In the area I represent, Susie Gimse has worked with the Federation of Canadian Municipalities, which was quick to support national health and fitness day this year. There have been other groups like that, such as the Vancouver Whitecaps former captain Jay DeMerit, and Whistler's Olympic gold medallist, Ashleigh McIvor.
We are at a historical moment because we are about to pass a bill. It is the beginning, not the end. It is the beginning of a nation coming together, working together, promoting healthy physical activity, of Canadians getting more active and encouraging one another to get more active, of deputies in the House approaching their mayors and councillors, and moving our country and our people to become the fittest nation on earth.
Foreign Affairs October 20th, 2014
Mr. Speaker, Canadians like Ernest Lang, Farid Rohani, and Majed El Shafie are concerned about the humanitarian situation in Iraq and Syria. They have arranged a public forum, on October 25, in Vancouver.
UNICEF's Anthony Lake recently praised Canada's efforts, noting "...investing in educating the minds and healing the hearts of Iraqi and Syrian children is both a humanitarian priority and a strategic imperative..."
David Morley, UNICEF Canada's president, said that Canada's contribution reflects the generosity of Canada in supporting some of the world's most vulnerable children.
Could the minister update the House on our contributions in the Middle East?
Taiwan October 6th, 2014
Mr. Speaker, Canadians and the people of Taiwan share many things in common, including democracy, freedom and the rule of law.
As head of the Canada-Taiwan Parliamentary Friendship Group, and on behalf of Canadians everywhere, I take great pleasure in wishing Taiwan a very prosperous and successful 103rd birthday on October 10.
There is a great personal friendship that has arisen between the peoples of Taiwan and Canada. I know this well, having lived in Taiwan for 10 years. Taiwan is where I met my wife Donna, and where our children spent three months in elementary school learning Mandarin, a language that I love.
I know all members will join me in welcoming Taiwan's new senior representatives of the Taipei Economic and Cultural Office in Canada, representative Bruce Linghu in Ottawa and director-general William Heng-sheng Chuang in Vancouver.
I look forward to the resumption of the Terry Fox Run in Taiwan next month, thanks to the support of Taiwan's President Ma Ying-jeou and our parliamentary friendship group.
I wish happy birthday to Taiwan.
Petitions October 1st, 2014
Mr. Speaker, I am very proud to present a petition on behalf of grade 7 students from Pender Harbour Elementary/Secondary School in the riding I represent. They are concerned about salmon, particularly the Saginaw salmon, and the efforts that Canadians can make to ensure this salmon survives into future generations.
Citizenship and Immigration September 29th, 2014
Mr. Speaker, the Komagata Maru arrived in Vancouver harbour in 1914 carrying 376 passengers of Indian descent, most of whom were not allowed to land. After two months under difficult conditions, the ship and most of its passengers were forced to return to India, where in a subsequent clash with British soldiers, 19 passengers died.
Would the Minister of State for Multiculturalism please inform the House about what our government is doing to commemorate and educate Canadians about this tragic event?
National Health and Fitness Day Act September 29th, 2014
Mr. Speaker, I would like to highlight the major contribution of Pierre Lafontaine, whom I met in 2009 on a flight to Vancouver. He was the national swim team's coach.
We talked about the lamentable state of Canadians' level of physical activity in general, and we decided that something had to be done. We also talked about how MPs and senators should be role models for everyone.
That is how we came up with physical activity initiatives for all parliamentarians. Ever since, people on the Hill have been inspired. Phil Marsh, the manager of the Ottawa Running Room, got on board with the project and added running to our roster of activities. We now have two permanent, national-calibre volunteer coaches.
Every week, a group of parliamentarians energetically takes on the challenge of swimming and running. The snowball effect is taking over. This month, the Union des munipalités du Québec announced its support for national health and fitness day, and things are rolling along.
National Health and Fitness Day Act September 29th, 2014
Mr. Speaker, I have to applaud the premier for demonstrating her devotion to health and fitness, and would certainly invite her to have national health and fitness day proclaimed in Ontario, as it has been done in British Columbia and the Yukon.
Furthermore, we need all Canadians to pull together. Although education is a provincial jurisdiction in our country, we as legislators in the House have a role to play, both as role models and in encouraging our provincial counterparts to introduce what was once a national expectation that there be physical education in the classrooms.
We know what pressure our teachers are under. We have certainly seen that profiled in British Columbia in recent weeks with the strike that has just been resolved there. There needs to be more physical activity for students, one way or another.