John Weston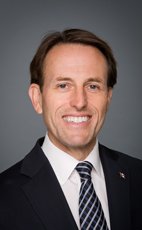 House of Commons photo
Track John
Your Say
Elsewhere
Crucial Fact
His

favourite word

is great.
Conservative
MP for West Vancouver—Sunshine Coast—Sea to Sky Country (B.C.)
Won his last election, in 2011, with 45.50% of the vote.
Statements in the House
Jack Adelaar December 8th, 2014
Mr. Speaker, "we take care of our own". So run the words of a song by Bruce Springsteen. I can think of no better theme for our great mayor of Bowen Island in the riding I represent, Jack Adelaar.
Sadly, Jack passed away on October 22 of this year, after a two-year battle with cancer. He was known for his passion for taking care of others as a lawyer, husband, father, and mayor.
His wife of 45 years, Maryon, was his stalwart companion. His sons, Alex and Jay, provided teary but powerful testimony to their father's legacy at a great ceremony in Jack's honour last Saturday at the Legion Hall on Bowen.
Jack demonstrated the ability to instill civic pride in his community and to respect the various disparate voices. Never in our many conversations did I once hear him utter disparaging words, even about people who disagreed with him.
Jack's passion to advocate for his people and his great ability to communicate brought progress to Bowen on many fronts.
We are sad Jack is gone, but we are proud of what he has done to model how we in public life should give our all to take care of our own.
National Health and Fitness Day Act December 8th, 2014
Mr. Speaker, I would like to thank my colleagues from Winnipeg North and LaSalle—Émard for their comments.
I would like to to talk about something that my colleague addressed, and that is active transportation, particularly in Quebec. There is a lot of leadership in the area of active transportation in the beautiful province of Quebec. Take for example, Pierre Lavoie, a champion who lost his son but changed his life by becoming an advocate for active lifestyles and active transportation. He created the Grand défi, in which many Quebeckers participate every year. It is a major cycling challenge. I am very proud that the federal government is supporting the Grand défi in its 2014 budget.
The Union des municipalités du Québec has already proclaimed national health and fitness day. Communities such as Chelsea, Quebec, have followed suit. There are people from Quebec in the House who frequently participate in the parliamentary health initiative, for example, the Minister of Public Safety and Emergency Preparedness, who is always in the pool early on Thursdays, not just for the sake of his own health but also to set an example for all Canadians.
My colleague from LaSalle—Émard spoke very eloquently about cycling. I am very pleased to say that we will mark Bike Day in Canada, which we established last year, on May 11, 2015. I encourage my colleague, all members of the House and all Canadians to participate in Bike Day events. Last year, nine cities participated. My dream is that one day, every city in the country will take part in Bike Day in Canada.
I enjoy participating in the GranFondo, a challenge that involves biking from Vancouver to Whistler. Several thousand people take this challenge every year. Every year, I also tour my riding by bike, from one community to another, to show that it really is possible to use a bike as a means of active transportation. Eleanor McMahon, from Toronto, champions the idea of leaving space between vehicles and bikes. I commend her for that and I hope that car drivers will be aware of cyclists. However, cyclists also have to be sure to obey the rules of the road.
In conclusion, I must respond to the comments made by the member for LaSalle—Émard.
Our government has put $55 billion over 10 years into infrastructure. That is the biggest infrastructure investment in Canadian history and an opportunity to bring in active transportation. Also, the refundable tax credit does respond in part to the problem of poverty and getting people active.
Again, I thank my colleagues for their very fine questions.
National Health and Fitness Day Act December 8th, 2014
Mr. Speaker, I noticed the member for Beaches—East York was listening attentively. I appreciate that and his support with respect to previous votes on this bill. He has raised a good question with respect to what the government can do.
The government has brought in a children's fitness tax credit. It has also doubled that fitness tax credit. For the member for Beaches—East York and all Canadians, the good news is that it will become a refundable tax credit next year, which responds directly to the question of those people who are in lower income tax brackets.
However, the purpose of the bill is to encourage Canadians, mayors, councillors and all of us to take responsibility for health and fitness somewhat on our own shoulders. The government is doing its part. We have an enthusiastic Minister of Health and Minister of Finance who have adopted health and fitness incentives in this refundable tax credit.
However, we, as role models in the House, as parents, as coaches and volunteers need to take up the torch and encourage Canada to become the fittest nation on earth. We can do it. We have all the facilities, the lakes, the mountains and the trails. We are about to turn the corner to make us the healthiest and fittest nation on earth.
National Health and Fitness Day Act December 8th, 2014
Mr. Speaker, I would like to thank my colleague for his question.
It would be the first Saturday in June, and more than 150 communities have already established this day even before it has been recognized by the House. British Columbia and the Yukon have both proclaimed a health and fitness day.
It is very easy for my colleague and other MPs to take a look at this proposal, which is now on my website.
Members may also borrow documents in order to encourage other mayors and city councillors in every Canadian town, city and community to make a similar proclamation.
National Health and Fitness Day Act December 8th, 2014
moved that the bill be read the third time and passed.
Mr. Speaker, in Canada we are the true north, strong and free, but we can be much better.
In that context, I rise today to present Bill S-211 for third reading, a bill designed to create a national health and fitness day, a bill intended to raise awareness about the need for healthy physical activity in Canada, a bill intended to create a platform upon which all Canadians can move to do better.
The bill is the fruit of six years of work, of collaboration among legislators at all levels of government. This has been the product of a network of coaches, parents, and sports advocates across our great nation.
I am immensely proud of my Canada, a pride that crested during the Olympic and Paralympic Games, a pride that grows each time I walk into this chamber or return to the riding which I call the most beautiful place on earth.
However, as wonderful as our country is, a critical ingredient of our nation's excellence is a commitment to continuous improvement in all that we do. While in Canada we are strong and we are free, we can be much better as a nation than we are today.
We have a healthy nation, but we can do better. The problem drives deep, as its roots are in our culture and wedded to the routines that we have developed in our education, our work, and our play. Canadian cultural patterns reflect an increasingly sedentary lifestyle, fuelled by our growing addiction to the Internet and video screens. We must acknowledge the need to do better in promoting the health and fitness of our people.
The bill would respond to a need that touches the lives of all Canadians and literally shapes the people we are to become in future generations.
We have reached a low point in our history. Statistics Canada reports a continuous decline in sports participation, which, from 1992 to 2005, went from 45% to 28% among Canadians age 15 and older. This is the first generation of Canadians in which children may die at a younger age than their parents. There are less than 7% of young people who are physically active for six hours weekly. Obesity rates have climbed such that a third of people under 18 are overweight or obese, which means that they have 14 times the likelihood of suffering a cardiac event by age 50.
Canadians, such as Whistler's Dennehy family, have become increasingly concerned about a rising incidence of mental health problems in our people. Psychiatrists, counsellors, and others, have a variety of solutions, but all agree that physical activity can improve mental health.
Our government has responded to this need with a variety of measures to improve Canadian health care. Increasingly, our government supports preemptive health measures designed to put the responsibility of healthy living where appropriate, in the hands of individual Canadians, parents, and families, not in the bowels of bureaucracy.
Last month, for instance, our government announced the doubling of the children's fitness tax credit, which, next year, will become a refundable tax credit. While this credit would be a targeted measure to help Canadian families lead healthier lives, this Conservative government has taken numerous other measures: reducing taxes over 150 times, and putting $3,400 more into the pockets of Canadians each year due to tax reductions. These are measures which allow Canadians to invest in healthy physical activity for ourselves and our children.
As we move close to our new year's resolutions, I urge moms and dads across the nation to allocate these funds toward healthy physical activity, to involve their children, and to claim the tax credit.
As we look forward to Canada's 150th anniversary celebration, we, as a nation, have the opportunity to pursue trails to health, to shine a light on individual Canadians, our communities, and to become the fittest nation on earth. One proposal is to celebrate the 150th anniversary with active movement on the Trans Canada Trail.
We have a prosperous nation, but, again, we can do better. The economic consequences of these sad statistics doom our ability to provide adequate health care, unless we take effective and practical steps now. Declining physical activity and increasing obesity have triggered a surge in preventable diseases among Canadians. The Public Health Agency of Canada estimates that it costs a staggering $7 billion annually to care for persons whose diabetes or cardiovascular disease relate to inactivity.
In addition to direct and indirect health care costs, the quality and productivity of working Canadians would surely improve if our people were healthier and fitter.
In addition to making the lives of Canadians better, there are many economic incentives for us to promote health and fitness for Canadians.
We have a nation of great volunteers, but we can do better. I thank the myriad of volunteers who have helped to bring Bill S-211 this far. Foremost among these are the dynamic duo of Parliament Hill: Pierre Lafontaine, president of Canadian Interuniversity Sport; and Phil Marsh, a senior manager at the Running Room. Seeking to galvanize legislators as role models, for five years, Phil and Pierre have shown up tirelessly on Tuesday mornings to run, and Thursdays to swim, with MPs, senators, and our staff. Pierre and Phil have a simple message: if we parliamentarians can squeeze physical exercise into our busy lives, all Canadians can do the same. It was our great coaches who underlined the key role of local governments in promoting health and fitness.
Other groups and people have rallied, operating as an informal advisory council to ensure that my work is relevant and productive. I thank Trans Canada Trail, ParticipACTION, Sport Matters, PHE Canada, Canadian Parks and Recreation Association, Heart and Stroke Foundation, Movember, Canadian Tire, the Fitness Industry Council of Canada, GoodLife Fitness, Sports Information Resource Centre, Canadian Sport for Life, Canadian Red Cross, Jumpstart, Canada Bikes, and other groups that have selflessly worked with us to get the message out. We are a great country, but to remain the true north strong and free, we have to be healthier and more fit than we are today.
Many volunteers in the riding I represent have also rallied to the cause. I include Rotarians, who promote the Ride for Rescue; Fit Fellas, such as Barrie Chapman and Frank Kurucz; Ashley Wiles, of Sole Girls; Vancouver Whitecaps, former captain Jay DeMerit; and Whistler's Olympic gold medalist, Ashleigh McIvor.
At this point, if members will indulge a personal insight, it has been said that behind every successful man is a surprised woman. There has been no greater supporter of my efforts to promote health and fitness than my wife Donna, a personal trainer herself, and my favourite running partner. In fact, we met when we were running, and we have been running together ever since, in every sense of the word. I am delighted that she is with us today, as Bill S-211 nears the finish line.
While it is seldom done, I would also like to acknowledge the Herculean efforts of my staff, Marilyn McIvor, Jocelyn Hemond, Jessica Faddegon, Stephanie Betzold, Sue McQueen, and others, who have been the secret in organizing Bike Day in Canada, National Lifejacket and Swim Day on the Hill, and other events that have kept national health and fitness day afloat.
We have an active group of legislators, but, again, we can do better. I am honoured to work with my friend, the great initiator of this bill in the senate, Nancy Greene Raine, Canada's female athlete of the 20th century. Revered by Canadians as an articulate champion of fitness on and off the ski slopes, Senator Greene Raine shows up again and again to advocate for the matters that mean the most to British Columbians.
Six years ago, when the 2010 Vancouver Olympic and Paralympic Games were becoming a reality, she and I asked the people of my riding what we could do to create a legacy for all Canadians arising from that amazing extravaganza. The question was especially relevant because 70% of the Olympic sites were in the riding that I represent. Constituents told Senator Greene Raine and me that we needed to springboard from the enthusiasm for elite sport into a lasting legacy of health and fitness for all Canadians. Over the last few years, Senator Greene Raine and I have worked hard to involve our colleagues in both Houses on this project. In the course of these efforts, something rare and wonderful has happened. A consensus grew around the House, and members of all parties have consistently shown up to participate in the parliamentary fitness initiative. It is no coincidence that members in both Houses have also voted unanimously for this bill in the past.
I thank the Prime Minister, the Minister of Health, and the Minister of State for Sport for their great support. While the Queen may formally be the first lady of Canada, Laureen Harper is first lady in the hearts of many Canadians. She has also been a consistent supporter of our efforts. Along with the consensus, personal friendships have grown. I applaud the members for Sackville—Eastern Shore, Etobicoke North, and Saanich—Gulf Islands for their efforts in promoting health and fitness for parliamentarians, and, through parliamentarians, to all Canadians. I want to say, as well, how much I appreciate the friendship that has grown among us, regardless of party, in the course of these efforts.
For my colleagues in this House, I continue to invite them to pivot from their very real need to care for their own personal health, to look at themselves as role models in approaching their constituents to get active, and to keep our people strong and free, especially our local mayors and councillors.
The passage of this bill will raise awareness and create a platform for further action. I am grateful that individuals, organizations and legislators across our wonderful land, even before the passage of Bill C-211, have already begun to celebrate national health and fitness day, marked on the first Saturday of June each year.
However, even though our local governments are engaged, we can do better.
The specific goal of the bill is to encourage local governments to proclaim Canada's national health and fitness day and to define the day in some way that increases physical activity among Canadians. It is a blank cultural and civic canvas for all of us to use. Mayors, councillors and other leaders can create an event, such as a free dance class, a swim lesson, or even open the doors of recreational and fitness facilities on a complementary basis. So far, B.C. and the Yukon territory have proclaimed national health and fitness day. I urge the other provinces and territories to follow suit.
More than 156 municipalities across the country have proclaimed the day. Among the very first proclaimers were the municipalities in the riding I represent, West Vancouver, Squamish, Sechelt, Gibsons, Lions Bay, Whistler, Bowen Island, North Vancouver district, Powell River, and the three regional districts in the riding, Sunshine Coast, Squamish-Lillooet, and Powell River.
On May 30, the Federation of Canadian Municipalities added its powerful voice, voting to endorse the movement. Federation president Brad Woodside has encouraged all Federation of Canadian Municipalities' 2,000 members to proclaim the day, 156 Canadian cities strong and free, but we can do better. I look forward to the day when every Canadian town and city has proclaimed national health and fitness day.
As national health and fitness day comes into our nation's laws and traditions, it is a time when we can all focus on doing better in the area of healthy physical activity. I thank the many who have helped make this a reality. In voting for this bill on Wednesday, we in the House of Commons will all have contributed to the creation of an historic turning point, with a positive and lasting change made for our whole country.
Canada is strong and free, the best country in the world, but we can do better. With the enactment of national health and fitness day, I urge each and every one of my fellow Canadians to engage routinely in positive physical activity for themselves, their families, their communities, and their nation.
Yes, we are the true north, strong and free, but we will be even better than we are today. Canada will become the fittest nation on earth.
International Development December 5th, 2014
Mr. Speaker, as a Canadian and a British Columbian, I am proud of our government's leadership in matters relating to the Pacific Rim, in terms of the economy, last week's announcement on the Korean free trade agreement, and on the humanitarian side.
Last year, in the wake of Typhoon Haiyan, our government took a real leadership role. We pledged a willingness to help, and we sent DART and Red Cross field hospitals to the Philippines. Building on that generosity, our government set up a matching fund, to which donors contributed $85 million to support the victims of that typhoon.
Constituents of mine are troubled to hear that another typhoon is moving in the direction of the Philippines. I am wondering if the minister can update the House on this situation.
Economic Action Plan 2014 Act, No. 2 December 5th, 2014
Mr. Speaker, I am delighted to answer that question.
I am so glad that my colleague opposite talked about statistics because no government in the world has done better on that front than ours. Thanks to our government, next year's budget will be better than balanced and there are more than 1.2 million new jobs in our economy.
With respect to investment in our country, many experts have said that Canada is one of the best countries in the world to invest in. That is thanks both to hard-working Canadians and to this government's leadership.
Economic Action Plan 2014 Act, No. 2 December 5th, 2014
Mr. Speaker, it really is a privilege for me to speak to Bill C-43, Economic Action Plan 2014 Act, No. 2.
I was thinking that if I were asked by some of the wonderful people in the riding I represent—volunteers like Randine Hardy, Mary Ann Smith, or Tom Dalimor, or some of our wonderful youth who take leadership positions, like Andrea Choo or Yuan Kim or Ania Salehirad—what a budget implementation act is, I would go back to a question of mission and values. I would say that a budget implementation act is like a rudder steering the ship of government. The budget itself is like the road map, but if we do not understand the mission and values of the government, then it would be hard to put these things in context.
I like to think that this government stands for values that Canadians cherish: freedom, responsibility, equality, compassion, and integrity. We see these values in acts like the budget implementation act. In very specific terms, this act touches upon the economy, on jobs, on responsible resource development, on health, and fitness and volunteers. I will take us through some of these things in the act and am looking forward to questions from my friends.
There are many good things in Canada's economic action plan 2014. There is the promotion of jobs and economic growth, which we see brought forward through the budget implementation act. There is an underlying commitment to return to balanced budgets in 2015, a sense of that responsibility. While we are controlling departmental spending, federal support to Canadians, like seniors benefits, would keep growing. That is essential to some of the leading seniors in the riding I represent, like Brooke Campbell, Garry Sutherland, and Christopher Hebb, who have been bringing me issues about RRSPs and how these can be improved.
We see in this budget implementation act major transfers to provinces for health care, education, and other services that Canadians rely on. These will keep growing to record levels.
There is a focus on connecting Canadians with available jobs, which is key in the sunshine coast and corridor areas of the riding I represent. We see the launching of the Canada job grant so that Canadians can get the skills training they need to get in-demand jobs. There is the creation of the Canada apprentice loan, which would provide apprentices in Red Seal trades access to over $100 million in interest-free loans each year; and there is the launching of a job-matching service, a new service that would match Canadians looking for work with the employers who want to hire them. There would be more paid internships for young Canadians. In fact, $55 million would be invested to create such internships. This is good news for universities in the riding I represent, including Quest University Canada, Capilano University, Vancouver Island University, as well as for academic institutions across the country.
There is also the initiative to help older workers get back to work, with some $75 million invested in this targeted initiative to support these older workers who want to participate in the job market. That is something we often hear about at breakfast tables at the West Vancouver seniors' centre.
Budget 2014 also focuses on ensuring responsible resource development and on conserving Canada's natural heritage. If there is something that matters to British Columbians in addition to creating jobs and spurring the economy, it is ensuring that we preserve our wonderful natural heritage and that we have sustainable investment in the environment and fisheries. Groups like the Future of Howe Sound Society and people who want to ensure that if there is an LNG natural gas project at Squamish Woodfibre, it is done according to international standards of safety and good environmental standards, will be delighted to see the initiatives brought forth in the budget implementation act of 2014.
We see an emphasis on responsible resource development, including an increase in funding for the National Energy Board, to ensure that projects like that one I mentioned are reviewed in a comprehensive and timely manner. There is also tax relief for green energy, encouraging investment in clean energy generation thereby.
I come back to the conservation of Canada's natural heritage. Included in this effort are investments in Canada's national parks and historic canals; expanded tax relief for environmental conservation of lands; and bolstered recreational fisheries. The latter will be of great encouragement to the West Vancouver Streamkeepers and streamkeepers throughout our riding, as well as the Pacific Salmon Foundation, which does a great job in encouraging up to 40,000 volunteers throughout British Columbia.
I would like to touch on steps that our Conservative government is taking related to health and fitness, including the introduction of the children's fitness tax credit and the search and rescue volunteer tax credit.
It is Christmas time. It is a time for gift giving and for thinking of others above ourselves. Our government's job is to think of our citizens first. It is not about creating more bureaucracy, as other parties in the House would like to do. It is about empowering others to be the best they can be. That is where the value of responsibility comes in. It is in tune with that value that our government has recently doubled the children's fitness tax credit to $1,000, effective this tax year. It is also providing a refundable tax credit for the registration of a child under 16 in a sports program or physical activity.
Why is this children's tax credit so important? We have noticed dwindling rates of physical activity, alarming and increasing obesity rates, and climbing cardiovascular and diabetes problems. The economic costs of these issues are huge. The Public Health Agency of Canada is telling us that it costs $7 billion a year to deal with the consequences of inactivity relating to cardiovascular and diabetes problems. We are now facing the terrible situation where children will die at a younger age than their parents. This will be the first time in history that has ever happened.
I am pleased to see that these government initiatives are supported and bolstered by a bill that I have sponsored in the House, the national health and fitness day bill. We will be speaking to it this coming Monday, December 8, and voting on it for the third time on Wednesday, December 10. It is my hope that this will be a gift from the riding I represent to all Canadians as we approach the Christmas season.
Beside the children's fitness tax credit, I would like to bring to the attention of the House the increase and expansion in the universal child care benefit. This represents a benefit of almost $2,000 for families with children under 6, and $720 a year for parents with children aged 6 to 18. As someone who is passionate about promoting health and fitness for all Canadians, it is my hope that these changes will help parents offset the cost of having their children enrolled in organized sports or other physical activities.
Finally, I would like to emphasize how much the Conservative government shines a light on our volunteers. We have seen an illustration of this through the introduction of the search and rescue volunteer tax credit. Three years ago, the Conservative government introduced a volunteer firefighters' tax credit in recognition of the important role played by volunteer firefighters in contributing to the security and safety of Canadians. I was pleased to advocate for that tax credit on behalf of firefighters throughout the riding I represent.
In the same spirit of recognizing those who play a critical role in emergency preparedness and response, economic action plan 2014 announced a search and rescue volunteer tax credit for ground, air, and marine search and rescue volunteers. This credit would be available to search and rescue volunteers who perform at least 200 hours of service during the year.
I would like to bring this down to one individual, Tim Jones, a hero from the North Shore in the Vancouver area. He led the huge team of search and rescue volunteers in the North Shore, who over 50 years have committed themselves to more than 2,500 search and rescue operations. These people put themselves in harm's way day in and day out, with more than 200,000 hours of selfless effort by them in the North Shore search and rescue team.
Whether it is supporting volunteers, promoting health and fitness, spurring jobs, or creating economic development, these are all consistent with the five key values I mentioned at the beginning. These are the values of freedom, responsibility, equality, compassion, and integrity. I am proud to stand in the House on behalf of the people I represent and to speak on behalf of all Canadians and to support the government's budget implementation act, 2014.
International Trade December 3rd, 2014
Mr. Speaker, the Canada-Korea Free Trade Agreement, Canada's first with an Asian market, will create thousands of new jobs in Canada and will provide Canadian business and workers with a gateway to Asia. Having lived in Asia and worked there for a decade, I can attest personally to the importance of that gateway.
Last week, the Minister of International Trade informed this House that the Canada-Korea Free Trade Agreement had passed third reading in the Senate. Today this fabulous minister announced that the legislation has received royal assent. This announcement coincides with the passage of the FTA in the South Korean National Assembly yesterday.
With this latest milestone, Canada and South Korea are on track to bring the agreement into force on January 1, 2015, fulfilling the commitment made by our Prime Minister and the President of South Korea.
Canadians know that when it comes to opening new markets and creating export opportunities for Canadian businesses, only this Conservative Government can be trusted to deliver the goods.