John Weston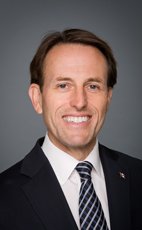 House of Commons photo
Track John
Your Say
Elsewhere
Crucial Fact
His

favourite word

is chair.
Conservative
MP for West Vancouver—Sunshine Coast—Sea to Sky Country (B.C.)
Won his last election, in 2011, with 45.50% of the vote.
Statements in the House
Situation in Iraq September 16th, 2014
Mr. Speaker, we are all shocked by what is going on in Iraq. I had the opportunity to be on site in Baghdad in September 2011 as one of the first Canadian representatives in many years.
Meanwhile, while we are speaking about armed intervention, there is an army of civilians in Canada who also want to do something. I know certainly in the Vancouver area, people like Ernest Lang, Helen Miller and Farid Rohani are trying to bring together Canadians to rally and encourage our government to do something. They are talking about how to cut off financial resources to ISIL. They are talking about expanding humanitarian aid.
What does he recommend Canadian citizens do to send a message that we will end this perfidious nightmare in Iraq?
Cycling September 15th, 2014
Mr. Speaker, I rise today to highlight the huge and positive impact that cycling has on our environment, our economy, and our health, at every stroke.
I rode last week in the GranFondo, from Vancouver to Whistler, where people like Richard Wooles and Corey Tracey of the B.C. cycling association were on hand with organizer Neil McKinnon.
I was reminded that cycling lowers health care costs and increases revenues from bike tourism. The mayor of Whistler predicted that Whistler would receive $8 million from the fondo.
Cycling brings communities together, like those who gathered together in Ottawa this morning for the Pedal for Kids event. Sponsored by Canadian Tire Jumpstart Charities, Pedal for Kids is an annual five-day fundraiser in which participants cover 500 kilometres on bikes, from Ottawa to Quebec City. Its purpose is to encourage kids to get active in sport.
Encouraging Canadians to get more active is one of the reasons that Canada Bikes and I expanded Bike Day on the Hill last May to become Bike Day in Canada. It is an attempt to increase the profile of cycling as a national agenda issue.
Canadians, let us get together and roll on.
National Health and Fitness Day Act June 16th, 2014
moved that Bill S-211, An Act to establish a national day to promote health and fitness for all Canadians, be read the first time.
Mr. Speaker, in a moment that I think will bring all members of the House together, it is a great honour to give first reading to Bill S-211.
Bill S-211 promises to create a national health and fitness day. The bill received unanimous support in the Senate last week, and it promises to help Canadians achieve higher levels of healthy physical activity, reversing trends of depression, obesity, diabetes, cardiovascular disease and mounting health care costs. Having worked on this initiative for years, I am pleased to report that over 150 cities have already proclaimed national health and fitness day.
I would like to thank the seconder, the member for Burlington; Senator Nancy Greene Raine, who brought this bill through the Senate; members all around the House who support it, including the members for Sackville—Eastern Shore, Etobicoke North and Saanich—Gulf Islands; the Minister of Health and the Minister of State for Sport; and the incredible volunteer parliamentary fitness coaches, Pierre Lafontaine and Phil Marsh. Together, we will make Canada the fittest nation on Earth.
(Motion agreed to and bill read the first time)
National Health and Fitness Day June 16th, 2014
Mr. Speaker, I thank citizens in my riding and across the country and fellow members for working together to increase health and fitness and reduce health care costs.
In 2011, I was honoured to receive unanimous support to pass my first private member's bill, combatting crystal meth and ecstasy.
I thank the ministers of Public Safety and Health for supporting my second private member's initiative to create a national prescription drug drop-off day.
Just last Thursday, Bill S-211, creating a national health and fitness day, introduced by Senator Nancy Greene Raine, won unanimous support in the Senate. Having worked on this third initiative for years, I am proud today to be giving the first reading of Bill S-211 as its sponsor in this House. As we head toward Canada's 150th anniversary, it is amazing that over 150 cities have already proclaimed national health and fitness day even before the bill becomes law. We are on the brink of major change that will reverse trends of inactivity, obesity, diabetes, and cardiovascular disease. By Canada's 150th, we will be on the trail to make Canada the fittest nation on earth.
Federal Framework on Lyme Disease Act June 11th, 2014
Mr. Speaker, I would like to thank the member for Saanich—Gulf Islands for the work that she did and for her efforts in rallying the support of the House for her bill.
Having met a fellow Canadian with this disease, I would like to know what the prognosis is for someone who already has Lyme disease. How will this bill help people with the disease?
Main Estimates, 2014-15 June 10th, 2014
Mr. Speaker, I was very interested in my colleague's comments. I know that a lot of Conservatives, and perhaps members of other parties, are interested in Senate reform, including making the Senate more democratic with elected members and perhaps making it more representative.
May I ask the hon. member whether there has been any progress with the Supreme Court's decision and whether the road to Senate reform is now clearer?
Fitness June 5th, 2014
Mr. Speaker, last weekend in Niagara Falls, the Federation of Canadian Municipalities, representing 2,000 members, came together at its AGM, where they overwhelmingly passed a motion supporting National Health and Fitness Day, which is this Saturday, June 7. It has already been proclaimed by 141 cities, with more on board each day.
This great news comes as Canadians face cresting rates of obesity, diabetes, and cardiovascular disease, along with mounting health care costs.
MPs, mayors, individual Canadians, and whole communities are saying yes to healthy physical activity on National Health and Fitness Day and year round. I would like to congratulate my colleagues from all parties in the House who have acted as role models for all Canadians and acknowledge the efforts of our government, through our dynamic Minister of Health and Minister of State for Sport, who are rallying private and public sectors to higher levels of physical activity.
June is also Parks and Recreation Month, a great reminder for Canadians to take advantage of our parks, mountains, forests, paths, and streams. I invite all Canadians to show up this Saturday with our MPs, mayors, and councillors to make Canada the fittest nation on Earth.
Strengthening Canadian Citizenship Act May 28th, 2014
Mr. Speaker, there are several provisions in the bill that would increase the penalties for fraud and jail time. The penalties would be increased to $100,000 for fraud.
We know from investigations that there have been thousands of cases over the past years and only a minimal number of cases have been prosecuted. This is going to make Canadians feel that our citizenship is more secure.
There are other provisions in the legislation like the income tax provisions that will now be presented for the first time so that people who claim permanent residence and use it will have to present their taxes. This will ensure their connection to Canada.
Strengthening Canadian Citizenship Act May 28th, 2014
Mr. Speaker, it is the hallmark of an optimist who will compliment a good deed and the hallmark of a pessimist who asks why it was not done earlier.
It is welcome news that my colleague across the way is basically saying that we are taking a good step by enacting these provisions to enfranchise the lost Canadians.
He also mentioned due process. There are at least two provisions in the bill. There will be a federal court review and there is a new level of court review through the Court of Appeal for anybody who is in the unfortunate position of having citizenship removed.
As a lawyer myself, I look at this and think that not only would we be securing the sacredness of citizenship with the bill, but we would be ensuring that people who ought to have their rights removed would have them removed only subject to due process.
Strengthening Canadian Citizenship Act May 28th, 2014
Mr. Speaker, it is indeed a great honour to be here this evening. We stand in a historic place and we look forward to a historic anniversary. Our 150th celebration as a nation is coming. If we look back 100 years from today, Prime Minister Borden was bringing in the Naturalization Act that precipitated the Citizenship Act of 1947, and here we are today, generations later, finally updating our Citizenship Act.
We stand in the name of great people. I am honoured to represent people from West Vancouver—Sunshine Coast—Sea to Sky Country, people who really care about their citizenship, a varied population of different ethnic backgrounds and first nation backgrounds. They are people who cherish their citizenship.
I stand in the name of my father and my uncle. My late father was a prisoner of war in World War II. My late uncle, Smoky Smith, was the last surviving Victoria Cross holder. I am very proud this day, and I know that they would be very proud, considering what we are doing to protect the rights of Canadian citizens and ensuring the rights of a group that I am about to speak about, the lost Canadians.
I am proud to speak on behalf of my predecessor, the former member of Parliament for this riding, John Reynolds, who was an ardent advocate for the lost Canadians, for the people whose rights will be restored in Bill C-24. I am proud to speak on behalf of constituents who have worked for this day, including people like Don Chapman, who helped John Reynolds on his way to advocate for lost Canadians.
Given these personal connections, I am also very glad to speak on behalf of all Canadians who have been watching the evolution of this bill from coast to coast and who have waited with anticipation for us to do something truly historic.
The measures in Bill C-24 represent the first comprehensive reforms to the Citizenship Act in more than a generation, and they deserve the support of every member in this House. Canadian citizenship is central to our identity, values, and traditions and is a tremendous source of pride for all of us who are fortunate enough to have it.
Generations of Canadians have made great sacrifices to defend our way of life, to ensure that our country remains strong and free, and to guarantee the rights and responsibilities that come with citizenship. Among those Canadians are the people I have mentioned, and there are others, such as the people who have returned from Afghanistan so recently and those at that poignant ceremony that we celebrated, the Day of Honour. Those are the people who are watching this evening.
In short, Canadian citizenship is precious, and it should never be taken for granted. Its value must always be preserved and strengthened whenever possible. That is why Bill C-24 is such an important piece of legislation.
As I mentioned in my opening remarks, I would like to focus on one particular measure in this bill: the restoration of citizenship to those who are known as the lost Canadians.
Under the 1947 Canadian Citizenship Act, there were groups of people who were either not eligible for citizenship or who lost their citizenship for various reasons. They included people born outside Canada to a Canadian parent and people born in Canada who naturalized in another country. They were people who might have justifiably but erroneously thought they were Canadians. They were excluded because of outdated and inconsistent provisions in previous citizenship legislation. Those affected by these provisions became popularly known as "lost Canadians".
Some lost Canadians spent many years of their lives believing in their hearts that they were Canadian citizens and publicly identified themselves as such. They did not realize that they did not actually have Canadian citizenship. In some cases, the bad news of their actual status came as a nasty surprise when, for example, they applied for a Canadian passport for the first time. Other lost Canadians spent many years yearning for the citizenship they felt would rightfully be theirs if not for outdated legal provisions.
This was a unique and unfortunate situation. I am sure all of us in this House can sympathize with the plight of these unlucky individuals.
Over time, many lost Canadians asked the Government of Canada to give them citizenship. Four and a half years ago, building on the advocacy of my predecessor John Reynolds and others, the government did just that. In 2009, significant changes to Canada's citizenship legislation were implemented. The changes restored citizenship or granted it for the first time to the vast majority of lost Canadians. The amendments reflected the seriousness with which our government takes the issue of people's citizenship.
On the day that law came into effect, most lost Canadians automatically obtained their citizenship retroactively, as of the date they lost their citizenship if they were former citizens, or as of the date of their birth.
Many of my hon. colleagues may remember the day in April 2009 when this law came into effect. There was a lot of media coverage of what was naturally a very happy story of these lost Canadians, so-called, returning home. In fact, a number of former lost Canadians showed up here on Parliament Hill that day, determined to celebrate the restoration of their citizenship and to apply for a Canadian passport at their earliest opportunity.
Our government resolved the vast majority of lost Canadian cases in 2009, and we are committed now to fix the remaining ones. The Liberals could have done this, but they failed to do so.
Although the 2009 legislation did cover the overwhelming majority of lost Canadians, there still remained a small number of people who did not benefit from those changes. The lost Canadians who would gain citizenship under the provisions of Bill C-24, the bill we see before us this evening, fall into three categories: people born or naturalized in Canada before 1947 who subsequently lost their British subject status and did not become Canadian citizens on January 1, 1947; second, British subjects ordinarily resident in Canada prior to 1947 who did not become citizens on January 1, 1947; and third, children born abroad in the first generation to any parent who was born, naturalized, or was a British subject ordinarily resident in Canada prior to 1947.
Here is what Bill Janzen, consultant for the Central Mennonite Committee said about Bill C-24:
I welcome the government's decision to include "Lost Canadians" in their changes to the Citizenship Act. The decision will improve the situation of people born outside of Canada who until now were deemed ineligible for Canadians citizenship....
For instance, someone who was born out of wedlock before 1947 to a Canadian father and a non-Canadian mother did not automatically gain Canadian citizenship when the 1947 law came into force. Neither did someone born in wedlock to a Canadian mother and a non-Canadian father.
It goes without saying that these, seen from our perspective today, are archaic provisions. There is why the measures in Bill C-24 pertaining to remaining lost Canadians are so timely and necessary.
In summary, these measures, measures that I have advocated for since becoming an MP, much of which time I was on the citizenship and immigration committee, would extend citizenship to more lost Canadians born before 1947 and their children born in the first generation outside Canada who did not benefit from the 2009 changes.
It is proposed to extend citizenship to these individuals retroactively to January 1, 1947, or to their date of birth if they were born after this date.
I urge all hon. members of this House to join me in supporting the passage of this bill in order to ensure that Canadian citizenship remains strong and that we can ensure these lost Canadians are welcome and remain a part of the Canadian family.