Maria Mourani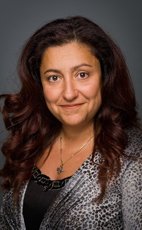 House of Commons photo
Track Maria
Your Say
Elsewhere
Crucial Fact
Bloc
MP for Ahuntsic (Québec)
Won her last election, in 2011, with 31.80% of the vote.
Statements in the House
Public Safety March 26th, 2013
Mr. Speaker, I thank my colleague for the invitation to join her party, but unfortunately this is just a moment in an adjournment debate, and her government would have to change many things before I agreed to join it.
That said, I want to assure the hon. member that I understand the government considered this fund temporary. Still, if I were the Minister of Public Safety, I would use my own judgment. If I were creating laws with the intent to put the maximum number of people in prison, I would expect a lot of police officers would be needed to arrest those people.
This magical thinking has to stop. Making laws, dumping the costs onto the provinces, and believing that they will be able to cover all the expenses is ridiculous.
We are the people who make the laws. If we were in the United States where each state makes its own criminal laws, I might understand. But that is not the way it is.
Thus, I invite the Conservatives to reconsider their decision. Of that $37.5 million, four cybercrime sources made it possible to arrest Magnotta, a revolting serial killer from Quebec.
Anonymous, for example, was also being closely watched by the cyberpolice. We must not cut out the things that work.
Public Safety March 26th, 2013
Mr. Speaker, this evening I have chosen to share with the House what I would do if I had the honour of having the Minister of Public Safety's job, which is permitted during the adjournment proceedings pursuant to the Standing Orders.
If I truly wanted to fight crime and help victims, as the Minister of Public Safety often says he does, I would design crime legislation accordingly. However, I would not offload the costs onto the provinces and territories. I would take on those costs. I would do the calculations to figure out the best crime laws to provide enough control over criminals and protect victims while avoiding exorbitant costs for the territories and provinces.
I would not abolish the police officer recruitment fund, a $400-million fund that I personally created in 2008 and that I would renew on March 31, 2013, for five years, for all of Canada. I would also explain why this fund is so important. It is responsible for the creation of many specialized and joint squads.
For example, for the City of Quebec, this fund represents an investment in the fight against street gangs. In Montreal, an investment of $37.5 million over five years, taken out of that $400 million, helped create the Eclipse squad, which is a squad of 46 specially trained officers who combat criminal groups—such as the mafia, biker gangs and street gangs—and violent crime.
This group focuses primarily on criminal profiling, not racial profiling, of those involved in organized and violent crime. The officers work in close collaboration with investigators. They have a thorough knowledge of the city and the crime-ridden areas where street gangs operate. Their presence alone has a major preventive impact on public safety in Montreal, particularly in the downtown core. They have built a strong relationship with bar owners. Quebec's bar owners' union is calling for the Eclipse squad to be maintained because it offers support in various areas of the city as well as to regional teams.
For example, in 2012, I would have been proud to say that Eclipse made 540 arrests, including two for murder, and carried out 42 weapons seizures. My money, the public money that I invested in public safety, made a difference. It is not surprising that the Quebec National Assembly, Montreal police, the City of Montreal and the municipalities are calling for the Police Officers Recruitment Fund to be maintained. I would never have abolished it. That would have been a very serious mistake for public safety in Canada.
I think that would have been a terrible message to send to criminals because it would be like saying it is recess time. I cut funding and they can commit their crimes.
Official Languages March 20th, 2013
Mr. Speaker, while today is the International Day of La Francophonie, this government has very little to celebrate. By justifying its refusal to apply Bill 101 to companies under federal jurisdiction based on a bogus report, making francophone public servants pay a high price for budget cuts and depriving Quebeckers of services in French, including emergency marine services and scientific libraries, the federal government is neglecting French and treating francophones like second-class citizens.
Will the Minister for La Francophonie do something and stop treating francophones like second-class citizens?
Public Safety March 18th, 2013
Mr. Speaker, the government has introduced many bills pertaining to justice and public safety, supposedly to give police officers more tools with which to fight crime.
However, by putting an end to the police officers recruitment fund, the government is jeopardizing the existence of many joint forces and specialized squads, particularly in Quebec City and in Montreal, where the Eclipse squad deals directly with criminal groups and violent crime.
Will the Minister of Public Safety take responsibility and ask the Minister of Finance to renew this fund? Police officers, municipalities and the Quebec National Assembly are calling on him to do so.
Criminal Code March 1st, 2013
Mr. Speaker, I would first like to thank all of my colleagues who support sending this bill to committee to be worked on and improved. Since I am a woman who really likes consultation, I am open to all sorts of amendments. However, I ask that all parties keep in mind that amendments made in committee must not drain this bill of all its strength.
The hon. member for Notre-Dame-de-Grâce—Lachine said earlier that victims are afraid and that it is not right to ask them to testify against their assailants and their pimps. She is right, but she should look at the bill more carefully. The Criminal Code currently provides for the reversal of the burden of proof for procuring offences, and so this measure has already been proven to be constitutional. Victims who currently carry the burden of proof and have to testify sometimes forget things. Then, they are practically accused of lying in court. Recently, we heard about a human trafficking case where the victim, Sandy, was raped by 15 men and then again by 40 others. It is understandable that the victim's memory could fail her.
The reversal of the burden of proof protects victims. This measure was requested by victims' groups, women's groups and police officers working in the field. With regard to the constitutionality of this provision, such a measure already exists for procuring offences; the Criminal Code would merely have to be adjusted. As we know, 80% of human trafficking in Canada and throughout the world is for the purpose of sexual exploitation.
The NDP is saying that this bill needs to go further. I hope that it will not turn this bill into a weak piece of legislation with no teeth. On the other hand, my Liberal colleague, for whom I have a great deal of respect, spoke about consecutive sentences and the reversal of the burden of proof. Consecutive sentences exist in the Criminal Code and are recognized by the Commonwealth. Unlike with minimum sentences, this provision allows judges to determine the sentence and to impose exemplary sentences for heinous crimes. I hope that this provision will not be diluted when this bill is examined in committee.
I am calling of course on the NDP and the Liberal Party because they are the only two parties that have expressed reservations about the reversal of the burden of proof and consecutive sentences. I did not hear that in my Conservative colleagues' speeches.
I know that in the riding of the member for Hochelaga, and in mine as well, the problem of prostitution is part of daily life. It has been a long-standing problem in his riding, whereas it has only surfaced in the past four or five years in mine. We have to deal with it much more than before, which means that there has been an increase in a certain type of prostitution.
I agree with him. I, too, hope we will get rid of human trafficking in Canada and that it will become nothing more than an urban legend. Unfortunately, human trafficking is closely tied to prostitution. To fight trafficking, we have to fight procuring. This fight requires not only resources for women, the decriminalization of prostitutes, the criminalization of procuring, but also the criminalization of the clients. The member for Hochelaga needs to understand this.
We have to direct resources to organizations that get women out of prostitution, not those that keep them in the business. Giving condoms to prostitutes and telling them not to worry about bad clients and pimps will not change things. We have to give them an opportunity to get out of the business.
Prostitution is not work. Prostitution is not the future of our boys and girls. It is not true that women were born to be served up to men who want to pay for sex.
Prostitution is a crime. Prostitution is violence—
Public Safety February 13th, 2013
Mr. Speaker, the Conservatives boast about respecting the work of police officers and wanting to protect victims. Yet, today, the Minister of Public Safety rejected police officer Sandra Dion's request to prevent her attacker from living in a halfway house just down the street from her home.
For years, this government has done nothing to prohibit the transfer of pedophiles to a halfway house near an elementary school and daycare centre in my riding.
How can the Prime Minister and the Minister of Public Safety so easily dismiss Officer Dion's request and other similar requests?
Petitions February 6th, 2013
Mr. Speaker, to begin, I would like to thank Ms. Thompson for sending me this petition and for getting so many signatures.
The petition calls on the Government of Canada to accept the science of climate change and table a comprehensive climate change plan, to identify the current value of government buildings and infrastructure, to determine the potential effects of climate change and extreme weather conditions on these assets and, finally, to project the costs of protecting these assets from climate change.
Aveos February 5th, 2013
Mr. Speaker, today I am calling on the Minister of Transport, Infrastructure and Communities to take action on Aveos. The Quebec Superior Court ruled that Air Canada is breaking the law and must keep a maintenance centre in Montreal.
The Bloc Québécois supported the 1,800 employees in Montreal who lost their jobs. Air Canada failed to fulfill its obligations, and the federal government should have enforced the law. Instead, the Minister of Transport, Infrastructure and Communities abandoned a leading industry in Quebec and Montreal. He chose to ignore his own law, to claim his hands were tied. The Quebec government took the case to court and won.
The Minister of Transport, Infrastructure and Communities waited around for more than a year, wasting workers' time. Now he has to make Air Canada comply with the ruling and obey the privatization legislation.
Aviation Safety February 4th, 2013
Mr. Speaker, I am pleased to know that the minster took the time to speak with the president of ADM. However, when I spoke with ADM, I was told that there was no security protocol for all airport blueprints and that there was a security protocol for some security contracts but that others were granted without a competitive bidding process.
When I heard that, I made a written access to information request in accordance with parliamentary procedure. I asked what relationship existed between ADM and Construction Gastier. I wanted to know if they rented them any space and if so, how much. I wanted to know whether there were contracts between Construction Gastier and ADM and whether a competitive bidding process had been held for certain contracts.
I therefore submitted a series of written questions. Unfortunately, the minister responded to me by saying that Transport Canada does not interfere in the management of ADM's day-to-day business, that ADM had full responsibility for managing this, that the company was completely independent and could do what it wanted, and that parliamentarians have no oversight.
That is dangerous, especially when we see what is happening right now at the Charbonneau commission.
Aviation Safety February 4th, 2013
Mr. Speaker, on October 17, I asked the government a question about the fact that blueprints of the Montreal airport terminal had been found in a recycling bin. I talked to Aéroports de Montréal (ADM) about this, and I was told that there was no security protocol for the airport's blueprints.
The government says that it is a proponent of security and that it has invested in airport security. However, blueprints of a secure area, where photos cannot even be taken, were found in a recycling bin. ADM's obvious lack of security with respect to blueprints of its premises is also indicative of a more fundamental problem.
Aéroports de Montréal, a non-profit organization, does not have to account to virtually anyone. The people who manage this organization, which is vital to our economy, are exempt from any serious and transparent independent audit.
The Auditor General of Canada cannot even conduct a financial or environmental audit of ADM's books. WIth respect to aircraft noise, ADM is both judge and jury. In terms of public health and the environment, ADM does not even obey Quebec laws because it is a federal entity. Worst of all, the federal government cannot even conduct its own audits of ADM.
Having control over ports and airports is of strategic importance to a nation. But the public and elected officials are being duped. Management of the ADM reminds me of the kind of governance we saw in the 19th century, before the Patriotes Rebellion in Upper Canada and Lower Canada. At the time, parliamentarians and the public were calling for government accountability. The English governor had control over public goods and services for his friends, and ignored the people most directly concerned, the public and elected officials.
We can understand the government giving up its responsibilities, but it must let the Government of Quebec have authority over its ports and airports and put an end to the lack of transparency and gross incompetence on the part of the ADM.