Niki Ashton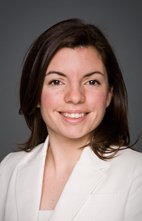 House of Commons photo
Track Niki
Your Say
Elsewhere
Crucial Fact
Her

favourite word

is aboriginal.
NDP
MP for Churchill (Manitoba)
Won her last election, in 2011, with 51.10% of the vote.
Statements in the House
Committees of the House November 17th, 2014
Mr. Speaker, I would like to thank the chair of our committee for presenting the report. On behalf of the NDP official opposition members, I would also like to thank every single witness who came forward, particularly survivors of eating disorders, who came with such courage and told us what we need to do.
Sadly, we find that this report is wanting. Our recommendations in our part of the report indicate that there needs to be strong leadership from the government, that we are at a crisis point in the way women and men who are living with eating disorders are not being supported. This is across the board in every region across the country. There is a deep need for federal leadership when it comes to data collection, supporting health care, and finding solutions for families who are trying to support their loved ones. We hope that the recommendations we have put forward will be duly implemented as soon as possible.
Aboriginal Affairs November 17th, 2014
Mr. Speaker, just over a week ago, Rinelle Harper, a young indigenous woman from northern Manitoba, was brutally attacked and left to die by the river in Winnipeg. Because of her incredible strength and the support of her family and her friends, she is getting better. However, until Canadians as a whole address violence against indigenous women, the violence will not stop.
The question is this. When will the current government take leadership to put an end to violence against women, come up with an action plan, and support the families, so that what Rinelle went through and what thousands of indigenous women go through will never happen again?
Poverty November 4th, 2014
Mr. Speaker, access to affordable, quality child care is part of ending child poverty in our country. Food Banks Canada agrees that access to affordable child care enables parents to enter and remain in the workforce. When mothers are better off, so are their children.
The Conservatives' promise of creating 125,000 child care spaces has been at a standstill for eight years. Why has the government failed to create even one out of the 125,000 child care spots it promised?
Economic Action Plan 2014 Act, No. 2 November 3rd, 2014
Mr. Speaker, I rise on a point of order, during the 80th time the government has brought in time allocation, to bring forward a motion addressing the fact that we are not having the time or due process to look at this bill carefully, the way it ought to be looked at.
I would like to seek unanimous consent to move the following motion.
I move that notwithstanding any Standing Order or usual practice of the House, that Bill C-43, a second act to implement certain provisions of the budget tabled in Parliament on February 11, 2014 and other measures, be amended by removing the following clauses: a) clauses 102 to 142 related to the Industrial Design and Patent Acts; b) clauses 145 to 170 related to the proposed Canadian high Arctic research station act; c) clauses 172 and 173 related to changes to the provision of social assistance for refugees; d) clauses 186 to 190, related to the Investment Canada Act; e) clauses 191 to 210 related to the Telecommunications Act and Broadcasting Act and the charging of pay-to-pay fees; f) clauses 225 and 226 related to the employment insurance small business job credit; g) clauses 306 to 314 related to temporary foreign workers and the Immigration and Refugee Protection Act; h) clauses 376 and 377 related to the proposed extractive sector transparency measures act;
that the clauses mentioned in section a) of this motion do form Bill C-45; that Bill C-45 be deemed read a first time and be printed; that the order for second reading of the said bill provide for the referral to the Standing Committee on Industry, Science and Technology;
that the clauses mentioned in section b) of this motion do form Bill C-46; that Bill C-46 be deemed read a first time and be printed; that the order for second reading of the said bill provide for the referral to the Standing Committee on Industry, Science and Technology;
that the clauses mentioned in section c) of this motion do form Bill C-47; that Bill C-47 be deemed read a first time and be printed; that the order for second reading of the said bill provide for the referral to the Standing Committee on Human Resources, Skills and Social Development and the Status of Persons with Disabilities;
that the clauses mentioned in section d) of this motion do compose Bill C-48; that Bill C-48 be deemed read a first time and be printed; that the order for second reading of the said bill provide for the referral to the Standing Committee on Industry, Science and Technology;
that the clauses mentioned in section e) of this motion do compose Bill C-49; that Bill C-49 be deemed read a first time and be printed; that the order for second reading of the said bill provide for the referral to the Standing Committee on Industry, Science and Technology; that the clauses mentioned in section f) of this motion do compose Bill C-50;
that Bill C-50 be deemed read a first time and be printed; that the order for second reading of the said bill provide for the referral to the Standing Committee on Human Resources, Skills and Social Development and the Status of Persons with Disabilities;
that the clauses mentioned in section g) of this motion do compose Bill C-51; that Bill C-51 be deemed read a first time and be printed; that the order for second reading of the said bill provide for the referral to the Standing Committee on Citizenship and Immigration;
that the clauses mentioned in section h) of this motion do compose Bill C-52; that Bill C-52 be deemed read a first time and be printed; that the order for second reading of the said bill provide for the referral to the Standing Committee on Industry, Science and Technology;
that Bill C-43 retain the status on the order paper that it had prior to the adoption of this order; that Bill C-43 be reprinted as amended; and that the law clerk and parliamentary counsel be authorized to make any technical changes or corrections as may be necessary to give effect to this motion.
That is why we are proposing this motion calling for real debate and a real examination of these issues that matter so much to Canadians.
Agriculture and Agri-Food October 31st, 2014
Mr. Speaker, after months of dragging their feet and making excuses, Conservatives reluctantly agreed to stand up to the rail companies. Despite Conservative promises though, the rail companies have not hit their targets for three weeks and no fines have been issued, not a single one.
Why is it so complicated? The rail companies clearly have not delivered. Why has the government not followed through on its commitment?
Immigration and Refugee Protection Regulations October 23rd, 2014
Mr. Speaker, I am honoured to rise in the House to express our opposition to the motion on behalf of the official opposition.
Violence against immigrant and refugee women in Canada is a real problem with systemic roots. Immigrant and refugee women are at higher risk, and the Conservative government is empowered to make critical changes. Sadly, this motion is not one.
Sponsorship laws must be changed so that women who experience domestic violence can safely leave their marriages without fear of deportation. Humanitarian and compassionate grounds for staying refugee deportations must include the threat of violence against women. Foreign embassies and consular officials must be trained to deal with instances of domestic violence and forced marriage. Legal aid must be increased to support divorce and custody cases that are brought forth by immigrant women. Culturally sensitive shelters, medical aid, police services, and counselling services must be increased, funded, and sustained. All this I have heard directly from women and service providers across the country as I have consulted for Motion No. 444, a motion to create a national action plan to end violence against women. As well, the issue of forced marriage has been raised in these consultations by those who are experts on the subject.
The motion before us is particularly insidious, because it seeks to exploit the reality of forced marriage, which is violence against women, to mask something that, according to all experts, has nothing to do with it. The premise of the motion is entirely speculative, and no credible data exists to substantiate it. The language of violence against women is once again being used carelessly for political gain.
In my years on Parliament Hill, I have rarely come across a motion that is so misleading on the nature of a problem and that relates to such a serious issue as violence against women. That is why New Democrats will be voting against the motion, and I urge the government member to withdraw it and truly deal with the root issue, which is the violence and inequality women face.
My colleague, the member for Pierrefonds—Dollard, explained to me that while the study of immigrant and refugee women was taking place in the standing committee, Conservative members of Parliament were inexplicably insisting that proxy marriage was a problem, while expert witnesses were testifying that in fact it was not. In fact, what we see in this motion is a veiled attempt to further hinder family reunification in Canada.
Proxy marriage is a legal marriage that takes place long distance over the telephone or even by Skype. Forced marriage is a form of domestic violence and a global human rights issue. It takes place without consent, has nothing to do with immigration, and is already classified as a crime in Canada and in most countries around the world.
The fact is, forced marriage is the subject of several myths, and the rhetoric I have heard to justify this motion only exacerbates those myths.
The South Asian Legal Clinic of Ontario, SALCO, has been working since 2005 to create empirical data and research on the subject of forced marriage, and in its report published in 2013, it was able to dispel those myths.
Number one is that forced marriage is not an immigration issue. The report said that forced marriage "impacts Canadian citizens. It is not restricted to a particular geographic area or culture".
Number two is that forced marriage is not a thing of the past. It "is very much an issue that continues to affect Canadians today".
Number three is that forced marriage happens only in certain cultures. "The survey results reveal that forced marriage takes place across cultures and religions".
Deepa Mattoo from SALCO said that this motion confirms that the current government lacks the tools for the proper identification and understanding of forced marriages. There has been no indication from the research done by the South Asian Legal Clinic of Ontario and the Department of Justice that forced marriage victims face victims face proxy marriages. She said that the proposed motion suggests once again that our lawmakers and government are focusing on potential fraud elements in spousal sponsorship situations but that the issue of forced marriages continues to be ignored and sidetracked.
Inventing a link between spousal sponsorship, immigration policy, and an egregious form of violence against women is not only irresponsible and fallacious, but it is also dangerous, as it fans the flames of the exact xenophobia and racism that makes the lives of immigrant women so vulnerable. I am gravely concerned that South Asian communities are targeted and persecuted by these myths in particular. Arranged marriages exist in South Asian communities as they do in many cultures, but these marriages are often consensual and loving and must not be confused with forced marriage or immigration fraud.
The immigration and refugee protection regulations already investigate sponsorship marriages for genuineness, and we have heard from lawyers, as well as community leaders, that South Asian marriages are targeted unduly for these investigations. This motion would only heighten those unjustified suspicions and create unnecessary delays in reuniting family members across borders.
We must diligently respect the rights of the South Asian community, as with all minority communities in our multicultural landscape. Chantal Desloges, another experienced immigration lawyer who strongly disagrees with this motion, said that marriage sponsorships for Pakistani couples now take close to three years for processing. As a result of this, due to cultural reasons, many couples choose to do an inexpensive and fast proxy marriage in order to get the sponsorship filed, then do a big public wedding once the couple is able to move to Canada together.
Chantal also speaks to the needs of another highly targeted community when she asks what is to be done about the situation of refugees—for example, Afghans or Syrians—where it is physically impossible for the intended spouses to marry in person.
In my role as critic for the status of women and as an elected representative, I am consistently in contact with women who are the victims of violence. I have dedicated a large part of my mandate to the eradication of this violence, and I am taken aback by how callously this motion pretends to help the victims of violence while, in fact, it is only an attempt to further close down our immigration regulations and will be used to further stigmatize members of ethnic groups that are already unduly scrutinized.
We must strive to create and implement an agenda that seeks to eradicate violence against women and, very importantly, seeks to achieve the equality all women deserve.
Immigration and Refugee Protection Regulations October 23rd, 2014
Mr. Speaker, I am wondering how the member could address the concerns that civil society has raised that, in fact, this piece of legislation, while it claims to deal with forced marriage, actually creates obstacles to a legitimate couple's ability to achieve family reunification through the immigration system.
Justice for Animals in Service Act (Quanto's Law) October 23rd, 2014
Mr. Speaker, I thank my colleague for that important question.
I also want to commend our colleague, the member for Parkdale—High Park, who introduced a bill on animal cruelty. This is proof of our initiative and our leadership on this issue. My colleague has been involved in this for years.
We support the idea behind this bill, but we have some serious concerns about some flaws in the bill that have nothing to do with its objective.
We hope that Conservative members in committee will have the goodwill to make improvements, in order to protect animals and to avoid undermining our judges and our judicial system.
Justice for Animals in Service Act (Quanto's Law) October 23rd, 2014
Mr. Speaker, I thank my colleague for her comment. The point she made is at the core of our analysis here in this House.
We know it, and young people learn it in school: judicial independence is part of the foundation of our country, our governance and our democracy. We in the NDP are very concerned that the government takes every opportunity to undermine this independence and to interfere with our judges. That is unacceptable.
We have expressed this concern many times and we are doing so again today. We hope that we will be able to eliminate these most problematic aspects of the bill in committee.
Justice for Animals in Service Act (Quanto's Law) October 23rd, 2014
Mr. Speaker, I am honoured to follow my esteemed colleague from Sudbury. In his speech, he relayed our party's position on Bill C-35, which, as we know, is an act to amend the Criminal Code referring to law enforcement animals, military animals and service animals.
New Democrats have made it clear that we support the bill at second reading and believe that it should be studied at committee. We want to study the bill more closely in committee so we can hear from experts on two problematic clauses, the introduction of minimum sentences and the introduction of consecutive sentences. We know that, concretely, the bill would amend section 445 of the Criminal Code and create a new offence for killing or injuring a service animal, law enforcement animal or military animal while the animal is on duty. It would also set a minimum sentence of six months if a law enforcement animal is killed while the offence is being perpetrated. Finally, it would provide for the sentences imposed on a person to be served consecutively to any other punishment imposed on the person for an offence arising out of the same event or series of events.
As we have pointed out, there is no disagreement about the need to support the work of our security personnel and to ensure the safety and humane treatment of the dogs that they depend on. In fact, the tragic events of yesterday reminded us how important it is to have every tool at one's disposal to ensure safety. This morning I noticed one of the service dogs with an officer, making sure that we in Parliament are safe.
I, like my colleagues, share the sentiment that we are very appreciative of the brave women and men of the police forces, the Canadian Forces, and the House of Commons security who did everything they could to keep us safe yesterday and are doing so today, and often, as we saw yesterday, at great risk to themselves.
Getting back to the bill, New Democrats are concerned that, once again, the devil is in the details. This is a laudable bill that has been tainted by the introduction of minimum sentencing, which clearly reflects the continued repressive agenda that the government has been bringing forward. The government is also showing its desire to deprive the courts of their discretion in sentencing. We believe that the Conservatives should be more aware of the consequences of minimum and consecutive sentencing for the criminal justice system and that it is important the bill go to committee because we need to hear from experts about the consequences of minimum and consecutive sentencing.
We know that Bill C-35, also referred to as Quanto's law, is in memory of an Edmonton police service dog that was stabbed to death trying to stop a fleeing suspect in October 2013. While we believe it is important that penalties exist for those who attack law enforcement animals, we are concerned that this is a back door attempt by the government to once again bring in minimum sentencing, which we have seen over and over again in various pieces of legislation.
Sadly, we see today in this bill and have seen in other bills, such as the Internet privacy bill, which hinge on a particular traumatic event, whether it is the suicide of young women who were bullied or in this case an enforcement animal that was killed on the job, that it is a way to get to that issue, but to do so in the most regressive way by emphasizing the importance of mandatory minimum sentencing and once again depriving the courts of their ability to apply discretion.
I am particularly concerned that with such traumatic events, the government tries to portray that it is the only one that cares about it and anyone who expresses concern, has questions or critiques the bill is automatically on the wrong side of the debate. I share that concern when it comes to the way we are going to deal with yesterday's tragedy.
I am very proud that today in the House we all rose to show solidarity with each other and with Canadians, but I am concerned about the potential for division based on legitimate disagreements around principles—legitimate disagreements that are integral to our democracy—and the possible vilification of those who do not agree with the government's agenda.
In this case I, along with my colleagues, firmly believe it is important to bring Bill C-35 to committee to have a vibrant debate on it, to hear from experts, and to look at how we can eliminate the most regressive elements of this bill, elements that have little to do with preventing the senseless deaths of law enforcement animals and more to do with padding the Conservative crime and punishment agenda.
I would be remiss if I did not express an additional concern.
There is much interest in seeing this bill go forward, and we have also indicated our support for it, but it is interesting to me that so many members on the government side are so passionate about this issue. Granted, it is a serious issue, and I hear the references to animal cruelty, a very serious and tragic practice that still exists in our country and something that we must eradicate, but it strikes me that sometimes we do not hear that same kind of gusto or drive from the government side to deal with other aspects of disrespectful and even, I would say, neglectful treatment of humans in our own country.
I am reminded of that this week as the human rights tribunal hears from indigenous community members and indigenous leaders about the cruel conditions in which first nations youth live. These conditions unfortunately point to neglect by the federal government and point to the way in which the federal government has let go of its fiduciary obligation to the well-being, health, education, and overall wellness of first nations youth. Instead it continues with an agenda and rhetoric that amount to status quo. The government says it is doing everything it can, that it has done more than other governments have, but that is not a good enough excuse.
As an MP who represents a part of this country where we have high rates of poverty, particularly child poverty and poverty among first nations youth, I am used to visiting communities where I see kids who are not dressed for cold weather, who go to school hungry, who live in mould-infested homes with 12 or 15 other relatives. I am always struck by the fact that it is unacceptable in Canada, in the year 2014, that children of any background have to live like that. It is not of their own volition or of their own choice that these children live in some cruel conditions, but as a result of a very dark history of systemic policies.
While we sit here and talk about the importance of respect and protection for law enforcement animals, I would also like to see that same kind of commitment and interest, both in messaging and in action, for humans, particularly for children in our society, our most vulnerable citizens.
I believe that is why we are here. We are here to make the right decisions. Whether in terms of our security forces or our communities, Canadians expect that kind of leadership from all of us.