Niki Ashton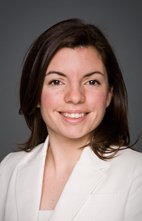 House of Commons photo
Track Niki
Your Say
Elsewhere
Crucial Fact
NDP
MP for Churchill (Manitoba)
Won her last election, in 2011, with 51.10% of the vote.
Statements in the House
Democratic Reform April 9th, 2014
Mr. Speaker, too many Conservative ministers have a casual relationship with the truth on Bill C-23. The Minister of the Environment is claiming that she was in the provincial cabinet in 2001 and helped to solve a crisis with identification following the September 11th attacks. Yet, she was not even elected until 2004.
The minister claims that every hamlet has photo ID, yet the MLA for South Baffin said that his constituents have to fly to Iqaluit.
Will the Minister of the Environment come clean on voter ID cards for northerners and agree to stop reinventing history?
Agriculture and Agri-Food April 3rd, 2014
Mr. Speaker, western grain producers are losing $140 million a week as the grain transport crisis drags on. Testimony at committee revealed a critical lack of coordination in the supply chain and a vacuum in federal leadership. The government still has not committed to compensating western producers for their mounting losses, and the bill must be amended to actually get more grain moving than the order in council already did.
Will the minister work with us to make the changes that so many western Canadians really need?
Public Safety April 2nd, 2014
Mr. Speaker, once again, when it comes to fixing the cultural and behavioural issues plaguing the RCMP, the Conservative government is missing in action.
The RCMP is again making headlines, for all the wrong reasons, after an assault victim reported inappropriate, dismissive, and unacceptable remarks made by RCMP officers against her. No victim deserves to get hit or revictimized in this way.
What is the minister doing to make sure that this never happens again? What concrete action is the RCMP taking to deal with this despicable incident?
Resignation of Member April 1st, 2014
Mr. Speaker, it is an honour to rise in the House to thank a colleague, a friend, and a fellow member of a community that I am proud to belong to, the Greek Canadian community.
The news that my colleague will be resigning today came as a surprise to me. Only a few short days ago, we talked about common interests. We talked, in fact, on March 25, a day that is important to us both and to many Greeks in Canada and around the world.
Even so, here we are today and I rise in the House on behalf of my colleagues in the New Democratic Party to thank our colleague for his service and his commitment to his constituents and to our country.
Regardless of political differences, I stand here to acknowledge the tremendous work done by the member for Scarborough—Agincourt and to recognize the tremendous commitment and service he has given to our country.
I want to especially acknowledge the way that he has blazed the trail, when it comes to issues of human rights that are important to many people who live in the diasporas in Canada.
I want to recognize his work in putting forward the private member's bill that finally recognized the death of 1.5 million Armenians as a genocide.
I want to thank him for his work around the importance of recognizing the Greek province of Macedonia as being an integral part of the Hellenic Republic.
I want to recognize his work in ensuring that Canada's trade interests were not exercised at the expense of the security of the Greek people, or anyone in our world.
I want to recognize the way he has been a strong champion. I have had the honour of working with him on the issue of justice for Cypriots and recognizing that the issues faced by Cypriots, no matter what side they live on, are issues that Canada can help address and that there must be justice for Cypriots today.
I want to particularly recognize the way in which he has been an important force in a very important community in Canada. Again, despite our political differences, I have only appreciated the strong voice he has been for Greek Canadians, for Canadians of all backgrounds, including Armenian Canadians, Kurdish Canadians, and others, in the fight for human rights and recognition.
We are fortunate to live in a country like Canada that has been built by many. Canada only becomes stronger when we recognize the importance of recognizing everyone's human rights at home and abroad.
I want to thank my colleague, the member for Scarborough—Agincourt, for being a tireless voice for human rights, for the diasporas in Canada, and for showing that children of immigrants and those born abroad can become not just great Canadians but also leaders and take our country forward in ways our parents could only be proud of.
I want to thank him very much.
[Member spoke in Greek]
Business of Supply April 1st, 2014
Mr. Speaker, there is absolutely a trend here. Time after time the government, whether it is Prime Minister or senior ministers, has prioritized the interests of friends, friends like Mr. Duffy and others in the other House, at the expense of Canadians.
Where are the champions of accountability and transparency that were heralded by the Reform Party? Where are their friends, like Mr. Kihn who was involved with the National Citizen's Coalition, who fought for increased transparency?
Those days are gone. Canadians have gotten a whiff of that stench of corruption that has emerged with the government, and they want change. They deserve better.
We are on Canadians' side in putting forward this motion and calling for real accountability on behalf of Canadians' real interests.
Business of Supply April 1st, 2014
Mr. Speaker, I would like to thank my colleague for her very good question.
It is clear that we have lost several programs because of this government's budget cuts. This proves how messed up its priorities are. The Experimental Lakes Area is an excellent example. In my home province, Manitoba, hundreds of Manitobans and Canadians opposed cutting that program.
We all know that the government chose to protect oil companies and their interests rather than ensure that we had a way to do environmental protection research, which was the purpose of the Experimental Lakes Area.
Every day, every week in the House, the government puts corporate interests, such as big oil, and friends who fund its electoral interests ahead of the well-being of Canadians.
Our motion today asks the government to put an end to that culture of hypocrisy and act in Canadians' best interests by making investments on the ground to ensure their well-being.
Business of Supply April 1st, 2014
Thank you, Mr. Speaker. It is just that it is a name that I repeat often, and Canadians repeat often.
Since I have the opportunity, I would like to note that I will be splitting my time with the member for Beauport—Limoilou.
When it comes to first nations, for the last number of weeks I have had a chance to travel on the winter ice roads, connecting with some of the most marginalized communities in our country. At the doorsteps, I often hear people ask why it is that the Prime Minister is flying around with his jet and cutting favours for his friends. I am hearing this at a time when they have an underfunding of education, or not enough housing, or where there is no investment from the federal government in making sure that first nation communities have running water and proper sewer services.
Where is the federal government when it comes to making investments to an all-weather road system, which the Province of Manitoba is investing in? The federal government shrugs its shoulders and says it has nothing to do with improving the lives of first nation people.
People on the ground, first nations people, indigenous people, and all Canadians, see a major disconnect. They see the ways in which the Prime Minister and his government are cutting favours for their friends. They are spending taxpayers' money to make their friends happy, all the while cutting essential services for Canadians.
We know that the Conservatives spent $118,090 on the flights in question. That is equal to old age security for 19 seniors, a GIS allowance for 20 seniors, survivor allowance for 16 seniors, or an average annual pension for five retired veterans.
The cost of flying around the country and around the world, of flying around friends like Mr. Mark Kihn, the fundraising project manager for the Conservative Party of Canada, and flying around friends and donors of the Conservative Party, unfortunately, equals the same cost that would make people's lives livable.
When we are talking veterans' pensions or survivor allowances, I am sure that every single member on that side of the House knows constituents who are struggling and are hurt by the cuts that their Conservative government has brought forward. Yet, they sit by while their Prime Minister, who is enforcing these cuts, continues to spend money on this culture of entitlement, which they have indulged in as well.
Words like "hypocrisy" come to mind when we hear about these kinds of expenditures. We have to look no further than a record of statements, and there are many, where the same members, including the Prime Minister of the government, used to cry foul about these kinds of expenditures that they are now engaging in.
I want to read a quote from the former leader of the official opposition, who is now the Prime Minister. He said:
What Mr. Martin wants now is to have a 10-month election (campaign) where he can fly around the country on a government jet at taxpayers' expense, and he can throw enough money all over the country to cover up the stench of corruption.
The "stench of corruption" are strong words. They are words that are entirely applicable to the kind of behaviour we are seeing from the government today.
The Prime Minister also said, in 2004:
It's not a question that I'm hanging back. It's a question that I don't have a Challenger jet paid for by the taxpayers to fly myself and my people around the country....
Well, the Prime Minister now does have a Challenger jet that he can fly himself and his people around the country. What is he going to do about it?
We heard from the Minister of Employment and Social Development, who many years ago, as a member of Parliament in the opposition, said:
Mr. Speaker, imagine taking a Challenger jet across the country at a cost of $55,000 for an 800 word speech. I think that works out to about $72 a word.
I wonder if the Minister of Employment and Social Development is calculating the per-word dollar count that his government is racking up at taxpayers' expense.
There are numerous quotes by people who are now senior ministers in the Conservative government, including the Minister of Justice, that decry the kind of culture, entitlement, and waste of taxpayer money that we saw from the previous Liberal government. Yet, we are seeing that hypocrisy loud and clear as they sit by and engage in those kinds of expenditures, certainly fanning the flames of that stench of corruption that they decried so clearly.
I am proud of the position that we in the NDP are taking to shine a light on the waste, the culture of entitlement, and the hypocrisy that we have seen from the government. We are here to speak out on the fact that this is about priorities. The government is here to govern in the best interests of the Canadian people.
Our message is that if the government is not willing to do that, then it is time to step aside and let us govern with the best interests of Canadians at heart.
Business of Supply April 1st, 2014
Mr. Speaker, I am pleased to rise in this House to speak to our opposition day motion, which reads:
That, in the opinion of the House, government planes, and in particular the plane used by the Prime Minister, should only be used for government purposes and should not be used to transport anyone other than those associated with such purposes or those required for the safety and security of the Prime Minister and his family.
Coast Guard helicopters, $16 orange juices, five-star hotel stays, in and out scandals, senator housing and expenditure scandals, unethical lobbying, and the list goes on. What do all of those points have in common? Shady Conservative ethics.
Canadians want to believe that politicians fight for them in this House, and that every day in the work that they do, politicians are adhering to those basic principles, the importance of transparency, accountability, and ethics.
Unfortunately, despite the rhetoric we have heard from the governing Conservative Party, we have seen anything but that, whether it was the current Minister of Justice being flown around by Coast Guard helicopters; or the former minister of international development, who went abroad to talk about the importance of development in some of the poorest countries in the world and ordered expensive orange juice and stayed in five-star hotels; or fundraising friends of the Conservative Party, who were rewarded with plum positions in the Senate and then proceeded to blow taxpayers' money on shady housing and expenditure accounts.
Where are the days of the Reform Party? I come from western Canada, and I remember growing up at a time when the Reform Party took western Canada by storm. The rhetoric was very strong on the issues of accountability and throwing those out who had wasted taxpayers' money, who had indulged in the culture of entitlement that we have seen too often from previous Liberal and Conservative governments. Lo and behold, the Reform Party became the current Conservative Party and gained power. We have seen that same culture day in and day out, rewarding themselves, rewarding their friends, and all the while telling Canadians that they have to tighten their belts and that the cuts are necessary for them to continue lining their own pockets.
Let us look at those cuts. In the last number of years we have seen record cuts by the government. We have seen cuts to pensions. We have seen cuts to the public service. In fact, by 2015, we have been told there will be a total of $10.8 billion in cuts when it comes to public services. This is in the areas of food inspection, aviation safety, environmental regulation, employment insurance, and the list goes on.
We can look at the recent round of cuts that Canada Post has announced. Yesterday, there was public outrage over Canada's failure to engage in a proper investment in terms of our Canada Health Act. We have seen record environmental deregulation and cuts to important departments, such as Fisheries and Oceans and Environment Canada, which are there to keep our communities safe.
We have seen a retraction in terms of our international obligations and the kind of investments that we used to make around the world in order to support communities that are dealing with challenges on that front.
In my riding, perhaps the clearest indication of cuts has been the experience of first nations people. First nations people have always borne the cuts of government, whether it be Liberal or previous Conservative governments, but under Harper we have seen record amounts of cuts with respect to—
Aboriginal Affairs March 6th, 2014
Mr. Speaker, 800 aboriginal women have gone missing or been murdered. The Conservatives' strategy is clearly not working, because aboriginal women are still going missing and being killed.
Kelly Nicole Goforth, Heather Ballantyne, Cassandra Joan Desjarlais, Miranda McKinney, Jodi Roberts, Tricia Boisvert and Rocelyn Gabriel have all disappeared over the past six months.
How many more women will have to be killed or disappear before the government takes action and launches a national public inquiry?
Aboriginal Affairs March 6th, 2014
Mr. Speaker, over 800 indigenous women have been murdered or have disappeared since 1990. For victims' families and their communities, the status quo is not acceptable.
As Loretta Saunders' cousin said, "We must not let this happen again without our government putting some serious effort…into a public inquiry".
It is time to honestly acknowledge the problem and deal with the root causes of violence against indigenous women. It is time to work in partnership and end this tragedy.
Will the government listen to Canadians and call a national inquiry into missing and murdered indigenous women?