Niki Ashton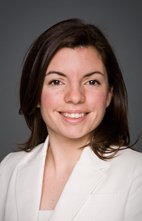 House of Commons photo
Track Niki
Your Say
Elsewhere
Crucial Fact
NDP
MP for Churchill (Manitoba)
Won her last election, in 2011, with 51.10% of the vote.
Statements in the House
International Women's Day March 6th, 2014
Mr. Speaker, on International Women's Day, we celebrate the strength and courage of women's rights activists worldwide. Around the world, women and men are standing on the front lines of struggles for equal rights, access to abortion and birth control, LGBTQ rights, the right to be educated, and, in too many places, human rights as well.
Here at home, indigenous women and their allies are calling for a national inquiry and national action on missing and murdered indigenous women. Every rally, vigil, march, and round dance, held in honour of indigenous women, demonstrates that there is no stopping the tide of voices demanding justice.
This week, Canadians saw a young, courageous female leader oppose and attack rape culture. Anne-Marie Roy, president of the Student Federation of the University of Ottawa, gave a voice to those of us who want to put an end to misogyny on our campuses and in our society.
As we celebrate International Women's Day, let us celebrate all these fights for equality. We want to express our solidarity with these young people who are fighting for women's rights, and we want them to know that together we will succeed.
Loretta Saunders March 5th, 2014
Mr. Speaker, today, New Democrats mourn alongside the family of Loretta Saunders. This young Inuk woman from Happy Valley-Goose Bay was in the midst of her studies when she was kidnapped and murdered.
Many of us have just come from a vigil on the Hill, where indigenous women and their allies sent a clear message to the Conservative government. The time for talk is over. The time for study is over. The time for action is now. Indigenous peoples are not asking for an inquiry into the deaths and disappearances of over 800 indigenous women. They are demanding it.
From the beginning, the NDP has stood with the families of the first nations, Inuit, and Métis women who have been lost. Their ask has been clear and consistent: no more stolen sisters. Yet the government stubbornly refuses to hear their cries. The same week Loretta Saunders died, six more aboriginal women went missing.
Saturday is International Women's Day. Alongside our sisters from across the globe, we will stand tall and strong and demand full and lasting gender equality. Today we lend that strength to Loretta's family. Loretta's life is cherished and valued, and there must be justice.
Qalipu Mi'kmaq First Nation Act February 28th, 2014
Mr. Speaker, I am honoured to rise in the House to speak to Bill C-25, an act respecting the Qalipu Mi'kmaq First Nation Band Order.
We in the NDP are concerned about the indemnification provisions in the bill and whether or not they will deny anyone the right to further action in being recognized as a member of the Qalipu first nation. I would like to refer to the work my colleagues the MPs for St. John's East and St. John's South—Mount Pearl have already undertaken on this important issue. They have raised problems with the original agreement in principle creating a landless Qalipu first nation where children removed from Mi'kmaq families and adopted out would seem to lose all rights to membership under the agreement.
We recognize that the agreement before us is a negotiated agreement with the first nation, but we are concerned that the Conservatives have once again rushed a process and, instead of providing certainty, they have created anxiety and concern among all people applying to be part of the Qalipu Mi'kmaq First Nation.
Since the Indian Act separated first nations into status Indians and those without status, determining the citizenship rights of any person to be part of a first nation has been a highly charged process. We in the NDP are only offering equivocal support to the bill because we have questions about its provisions, and as we know, we will only get those answers from witnesses at committee. We have made it very clear that we are concerned when it comes to two areas in particular. One is the membership criteria and the second is the fairness of the process.
Speaking to those points, I want to refer to some of the coverage that Bill C-25 has received from Mi'kmaq people in Newfoundland itself. I refer specifically to Mr. Hector Pearce of the Mi'kmaq First Nations Assembly of Newfoundland, which has real concerns about Bill C-25. He stated:
We are not shocked but we are very disappointed with the legislation. This government has put up so many roadblocks to this Qalipu registration process that nothing surprises us anymore.
Mr. Pearce goes on not just to express concern but to refer to possible actions that he and the Mi'kmaq First Nations Assembly of Newfoundland will be taking.
What we in the NDP have been saying on Bill C-25, and also on other bills that relate to first nations people, is that it is time for the government to learn from the wrongs of the past and recognize that in negotiating with first nations directly, which is a very important step, we must respect the importance of a fair membership process and a clear understanding that status membership has been an issue that has been very problematic for indigenous people in our country. I know from my constituency, many first nations people are proud of their status in their first nation and of their treaty rights, but they are very concerned about the continued existence of their nation, particularly with respect to how their children and their grandchildren will be considered under the Indian Act. We know that Bill C-31 created significant change. It allowed for fairness by recognizing the children of first nations women who had children with non-indigenous men. However, we know that, as people intermarry and as families grow across the country, there needs to be a continued understanding of Indian status and respect for Indian status of indigenous people coming down the line. This is something that has been raised by first nations leaders across the country.
I recognize that Newfoundland has a very different experience, in terms of its entry into Confederation later on and the recognition of first nations people, and has had a different trajectory from other parts of the country. However, that is no excuse not to learn that first nations must be partners at the table in making sure that something as important as membership, as status in their community, must be front and centre.
I also share the concern around the process. I realize that the Mi'kmaq first nation and its advocates have worked a long time with the federal government to seek recognition. I want to acknowledge that work, because I realize from first nations leaders in my part of the country how important and how tireless that work can be.
There is nothing more frustrating for first nation members, for first nation leaders and advocates, than a process that seems rushed and that seems not to have taken into consideration the kinds of key factors that should have been considered all along. I think of first nations in northern Manitoba that have struggled to ensure that their land claims are recognized and that their children and grandchildren down the line will be recognized as members of that first nation, as I mentioned.
Even though some first nations in my area had great success in having band membership recognized amongst future generations, the federal government has been slow in equipping those members with their treaty cards. I think of the Peguis first nation, the largest first nation in Manitoba. About 1,300 members of the Peguis band are still waiting for their treaty cards from the federal government.
The process matters to all Canadians. For first nations people who have worked far too long on an issue as important as this, it is of the utmost importance.
We have great hopes that this issue will be dealt with fairly in committee and that we will receive the kinds of answers we need, so we can make a decision accordingly. Unfortunately, the Conservative government has a pretty dark history when it comes to shepherding legislation on indigenous issues through committee. We only hope that the Conservatives will take this issue seriously when it gets to committee. We will certainly be doing the very same every step of the way.
Qalipu Mi'kmaq First Nation Act February 28th, 2014
Mr. Speaker, I would like to ask my colleague to share his experience dealing with important first nations issues at committee and perhaps about the lack of time and focus important issues receive from the Conservative government.
The Senate February 28th, 2014
Mr. Speaker, when we asked for the Senate Ethics Officer to appear before a committee on estimates, Conservatives blocked any attempt to hear from her. Now Conservatives are boosting her budget by $300,000.
With all the scandals surrounding this unaccountable, unelected, and very expensive Senate, I am sure the Senate Ethics Officer must be very busy. However, will the Conservatives agree to ensure that she testifies at committee to justify this increase in her budget?
Taxation February 28th, 2014
Mr. Speaker, year after year, the Conservatives continue slashing services that are essential to Canadians.
Tax havens represent a major challenge for Canada. Ignoring the problem will only make it harder to pay for our social programs. Despite all that, the Conservatives are cutting $175 million from the Canada Revenue Agency's budget to fight tax evasion.
Why are the Conservatives throwing in the towel when it comes to fighting tax havens?
Agriculture and Agri-Food February 25th, 2014
Mr. Speaker, it seems the one thing that minister excels at is making up excuses for the reasons for his inaction.
Saskatchewan and Alberta are demanding immediate action. They are asking the minister to intervene and help ease the grain backlog. Saskatchewan's minister of the economy pointed out that the lack of service agreements means "there's no obligation, there's no accountability...". When will this minister stop with the excuses and act to get the transport system moving for western Canadian producers?
The Budget February 25th, 2014
Mr. Speaker, I hope that my colleague could share some of her experience in working alongside the co-operative movement, and the kind of rhetoric we have heard from the government's side around supporting rural communities and communities that often depend on co-operative banking and businesses. While we hear that rhetoric, the government turns around and makes that very same work more and more difficult in the communities that they represent.
I would like to hear her experience with this.
Petitions February 13th, 2014
Mr. Speaker, it is my honour to present a petition on behalf of the Native Women's Association of Canada. It is a petition that has been signed by tens of thousands of Canadians.
The petitioners are asking the Conservative government to call a national inquiry into missing and murdered indigenous women. It is time to do that for the families of those who are grieving for their communities. It is time for justice.
I want to acknowledge the hard work in moving this petition by people like Elder Annie St. Georges; family members of women who are missing, such as Lorna Martin, Sue Martin, and Gail Nepinak; as well as the team at the Native Women's Association of Canada, president Michéle Audette; Irene Goodwin, Teresa Edwards, Daryle Gardipy, Jackie Brennan, Amanda Mitchell, Rebekah Elkerton, and Sarah MacLean. I thank them very much.
Aboriginal Affairs February 12th, 2014
Mr. Speaker, yesterday's do-nothing budget delivered nothing to address the first nations housing crisis. In my own riding, families in Manto Sipi have no other choice but to live in mould infested homes. Despite tireless efforts, the chief and the grand chief have had to come to Ottawa to push the Conservative government to act.
Will the government work with Manto Sipi to address this housing crisis? More importantly, will it see the value of putting an end to third world living conditions in our own country?