Niki Ashton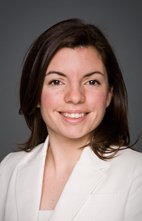 House of Commons photo
Track Niki
Your Say
Elsewhere
Crucial Fact
Her

favourite word

is aboriginal.
NDP
MP for Churchill (Manitoba)
Won her last election, in 2011, with 51.10% of the vote.
Statements in the House
Aboriginal Affairs February 5th, 2015
Mr. Speaker, what is clear is that indigenous people deserve better from the government. They deserve quality services, including health care.
The "First Peoples, Second Class Treatment" report, released yesterday by the Wellesley Institute, shows that we have a long way to go. According to the study, racism in the health care system is "pervasive" and a major factor in substandard health among indigenous people in our country.
Will the government show leadership on this issue to ensure that all Canadians get the care they deserve no matter their race?
Aboriginal Affairs February 5th, 2015
Mr. Speaker, the Odawa drop-in centre, which helps Ottawa's indigenous homeless population, will be forced to close in March due to changes to federal funding geared toward helping the homeless. This centre has been operating for over 10 years. It is vital to the healing of first nations, Métis, and Inuit people in Ottawa who are at risk or in transition.
Will the minister intervene to reinstate the funding for the Odawa centre?
Aboriginal Affairs February 2nd, 2015
Mr. Speaker, I am talking about levels of child poverty that are unprecedented in our country. This country is having an unprecedented conversation about systemic racism, and the only one that is not part of it is the federal government.
Internal reports from AANDC last week showed that first nations in Manitoba have the most challenging living conditions. People love their communities. They love where they come from, and they want to be part of making these places better, but they agree that conditions must change. Under the government, access to education, housing, and economic opportunities are below other first nations, and, of course, non-first nation communities.
Will the minister step up, acknowledge the systemic discrimination, and be part of the solution?
Aboriginal Affairs February 2nd, 2015
Mr. Speaker, this government has also abandoned aboriginal communities. Aboriginal people continue to face deplorable living conditions. They are often living in poorly insulated, overcrowded houses with no clean drinking water.
Departmental statistics show that nearly 25% of aboriginal children live in poverty in Canada, a G7 country. That is unacceptable.
What is the government waiting for? When will it finally take action?
Disaster Assistance January 28th, 2015
Mr. Speaker, the government has made yet another sneaky, back-door move. This time it has done it by tripling the threshold for communities and provinces to be able to access disaster assistance.
We all know that Manitoba has experienced serious flooding over the years. This change will leave Manitobans on the hook for millions of dollars for disaster assistance.
Does the government not care about downloading its responsibilities onto the provinces, or does it just not care about Manitobans?
Public Safety January 27th, 2015
Mr. Speaker, as the Conservatives waste thousands, they are downloading huge new costs onto provinces. Most recently they tried to sneak through changes making it harder to qualify for federal assistance in the wake of natural disasters. This will have a huge impact on Manitoba. In the last five years we have had three major floods as well as other disasters. Under the new rules, the current government is upping the threshold, leaving municipalities and the province with no relief.
How can the minister justify leaving behind disaster-stricken communities across my province?
Aboriginal Affairs January 26th, 2015
Mr. Speaker, indigenous Canadians want action, not rhetoric, and that is what we need to end racism in this country.
Speaking of systemic discrimination, let us talk about nutrition north. People in northern communities have been forced to root around in garbage dumps to find food, but instead of fixing the issues with nutrition north, the government has said that it is looking at alternative programs.
We are such a wealthy country, there is no excuse for people in the north of this country to look to the garbage dump for food.
Why is the government refusing to take immediate action in fixing nutrition north?
Aboriginal Affairs January 26th, 2015
Mr. Speaker, thanks to recent media coverage, Canadians are finally talking about the horrific levels of racism faced by indigenous people in cities like Winnipeg and elsewhere.
From health care to police protection to employment and education, indigenous people are too often treated as second class citizens. That treatment as second class citizens often has a direct correlation with government policy put forward by this federal government.
Instead of being part of the problem, will the Minister of Aboriginal Affairs commit to working with indigenous communities and Canadians to put an end to the racism that indigenous people in Canada face?
Status of Women December 4th, 2014
Mr. Speaker, initiatives are not enough, and they certainly did not save the life of Zahra Abdille, who was murdered along with her two children a few days ago in Toronto.
It is a heart-wrenching case of the way the system has failed Canadian women: no access to housing, no access to legal aid, nowhere to go. That is what happened to Mrs. Abdille.
Will the government commit to action, a national action plan to end violence against women, for women like Zahra and other women across our country?