Niki Ashton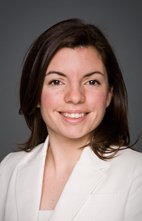 House of Commons photo
Track Niki
Your Say
Elsewhere
Crucial Fact
NDP
MP for Churchill (Manitoba)
Won her last election, in 2011, with 51.10% of the vote.
Statements in the House
Petitions February 13th, 2014
Mr. Speaker, it is my honour to present a petition on behalf of the Native Women's Association of Canada. It is a petition that has been signed by tens of thousands of Canadians.
The petitioners are asking the Conservative government to call a national inquiry into missing and murdered indigenous women. It is time to do that for the families of those who are grieving for their communities. It is time for justice.
I want to acknowledge the hard work in moving this petition by people like Elder Annie St. Georges; family members of women who are missing, such as Lorna Martin, Sue Martin, and Gail Nepinak; as well as the team at the Native Women's Association of Canada, president Michéle Audette; Irene Goodwin, Teresa Edwards, Daryle Gardipy, Jackie Brennan, Amanda Mitchell, Rebekah Elkerton, and Sarah MacLean. I thank them very much.
Aboriginal Affairs February 12th, 2014
Mr. Speaker, yesterday's do-nothing budget delivered nothing to address the first nations housing crisis. In my own riding, families in Manto Sipi have no other choice but to live in mould infested homes. Despite tireless efforts, the chief and the grand chief have had to come to Ottawa to push the Conservative government to act.
Will the government work with Manto Sipi to address this housing crisis? More importantly, will it see the value of putting an end to third world living conditions in our own country?
Status of Women February 12th, 2014
Mr. Speaker, since 1999, the government has been committed to doing full, gender-based analysis of its budgets. We have yet to see this work done by either Liberal or Conservative governments. Now another budget is before us that does almost nothing for women.
Women make up over half the workforce in this country, yet the cards are stacked dangerously against them. There is not a drop of money in the budget for child care. There is no money for improvements to parental leave. There is no money for housing security for women who badly need it. There is no money for a national action plan to end violence against women, even though the throne speech promised action on this front. There is also no money for a national inquiry into the deaths and disappearance of over 600 indigenous women, whose families are still waiting for justice.
The budget fails the women of this country. Canadian women work hard, bear the burden of discrimination, and deserve much better than this budget.
Northwest Territories Devolution Act February 11th, 2014
Mr. Speaker, I thank my colleague, also a fellow northerner, for raising this important concern that was raised by the Gwich'in.
Not only are we very concerned that the government is about to spend significant money on a devolution process that has some real faults, faults that we could separate from the bill and prevent, but there is also the possibility of litigation.
The government has a dark history of spending hundreds of thousands of dollars on litigating first nations, some of the peoples in this country who have the least money. Somehow the government chooses to fight them in court, and instead of sitting at the table and finding a solution when the time is right, like now, it will do it in the courts.
That is unacceptable. We in the NDP believe that first nations and inherent rights are integral to the work we do, integral to the work of the Northwest Territories devolution system, and we will not waiver from that position.
Northwest Territories Devolution Act February 11th, 2014
Mr. Speaker, we have seen time and time again that the government does not actually know what consultation with indigenous peoples means, whether it is on Bill C-15 or other pieces of legislation that affect indigenous people directly.
What we are talking about here is preventing parts of a piece of legislation that directly disrespect first nations and inherent rights. This is not an issue that is secondary. If we are going to support a proper avenue to devolution, it must include respect for treaty and inherent rights, with respect to the Mackenzie Valley Resource Management Act and with respect to the position of first nations in the NWT vis-à-vis the federal government.
We in the NDP believe this is a critical point. It is a non-negotiable point. It connects to our principle, the principle that is very clearly not held by the Conservative government, which is that first nations and aboriginal rights must be respected.
Northwest Territories Devolution Act February 11th, 2014
Mr. Speaker, I am very honoured to speak to the bill, an important bill for our team.
I also want to acknowledge the very hard work of my colleague and friend, the member for Western Arctic. I have had the opportunity to work with him for a number of years, in fact since I was first elected to this House just over five years ago. As a northerner myself, I have always admired his commitment to the people of his territory and, more broadly, to the people of the north. He and I have found common ground on many issues, or perhaps it is that the bond tying all of us from the north together is the recognition that northern people must have control over what is theirs, over their territories, over decisions that matter to them, over their government.
I know very well that this same notion has guided the work of the member for Western Arctic, day in and day out in the House, and also on this very important piece of legislation, Bill C-15. As a northerner and a northern member of Parliament, I know the importance of working with first nations, not just working with them in a symbolic way but respecting their rights, their treaty rights and inherent rights as aboriginal peoples, and that their rights, including their right to self-government, are instrumental in guiding the work of the federal government.
This is not simply something that we recognize on paper. This is someone we enact in our work, certainly in our party, and which guides us in our work on the ground. I know that to be the case in my province of Manitoba.
What it also means is speaking truth when legislation comes to the House that disrespects those very rights. I wish I could say that Bill C-15 was the first example of the federal government turning a blind eye to treaty and inherent rights, but it is not. We have seen piece after piece of legislation going after those rights, disrespecting them and the absolute centrality of consultation with first nations. Once again, unfortunately, we are seeing this unfold with Bill C-15.
The member for Western Arctic, our leader, and NDP members of Parliament have said that devolution is absolutely necessary. For years the Northwest Territories has worked for this goal. People have worked hard and the people of the Northwest Territories deserve what so many other Canadians and northern Canadians have, which is a say in their destiny, in their future.
However, Bill C-15, as it stands, also neglects a very important relationship between the crown and first nations directly. Unfortunately, if Bill C-15 passes, the treaty rights of first nations in the NWT, the aboriginal rights of aboriginal people in the NWT, would not have the same kinds of protection and recognition as others, and certainly as they ought to have.
It is not our saying this. The member for Western Arctic is representing people in his constituency, people like Jake Heron from the Métis nation, who, speaking on the consultation process, said:
It's very frustrating when you are at the table and you think you're involved, only to find out that your interests are not being considered seriously.
Gabrielle Mackenzie Scott from the Tlicho government said:
Our key message to AANDC is that there is nothing wrong with the system, and it needs time to grow and improve.
Bob Bromley, an MLA, said:
The federal government's proposal to collapse the regional land and water boards into one big board is disturbing, unnecessary and possibly unconstitutional. ...a single board does nothing to meet the real problem, failure of implementation.
Mr. Speaker, we have heard people from the Gwich'in Tribal Council commenting on their opposition to the changes to the Mackenzie Valley Resources Management Act. They said:
We have a land-use plan. We have a land and water board. We have a claim. People know the process, and it works very well up here. It's only in the unsettled claim areas that there seems to be concern with the regulatory regimes and the speed with which they process applications, or lack of speed.
John B. Zoe, the senior advisor to the Tlicho government, also commented on the lack of consultation:
We're saying we should have a deeper involvement and have a say and have our voices heard on what those changes are, because that's a three-party agreement that was made in 2005.
It is clear that accepting the linkage of the two distinctly different legislative bills affecting the Northwest Territories betrays important first nations.
I want to relate a news story from the Northwest Territories yesterday. It notes that the agreement in this form betrays the Sahtu, Tlicho, and Gwich'in governments, who all worked with the government of the Northwest Territories until they had built the trust to sign onto devolution.
We have the power to stop that betrayal. We have the power and the federal government have the power to deviate from this pattern that the Conservative government has undertaken, that governments before it have undertaken, frankly, since colonization: that the federal government knows best and that the rights of first nations and aboriginal people are secondary, and that if they are disrespected, it is okay.
I am proud to be part of the NDP, which represents many northern people across our country. Our party believes that treaty rights and inherent aboriginal rights not only must be respected but also must guide our work every step of the way. Full consultation is key to coming up with any legislation that would affect indigenous people's futures. We do not tolerate the paternalistic approach of the Conservative government.
While we recognize that everyone in the House agrees that devolution must happen, and in a timely way given the tremendous amount of work that the leaders and people of the Northwest Territories have done, this cannot preclude the work we must do in respecting first nations and their inherent rights.
We are asking that devolution go forward with the exception of the parts of the bill that directly impose on first nations and their inherent rights. We should do better, help create a system of devolution, and support the kind of devolution that everyone in the Northwest Territories wants, and not just some people but everyone, including having first nations at the centre of this system.
I am very honoured to have been able to speak to the bill. I am very honoured to stand in this House and represent northern people who deserve nothing more than to be heard, to have their rights respected, and to have control over their destiny in our country.
Grain Transport February 5th, 2014
Mr. Speaker, I believe that the House ought to be above cheap rhetoric like that. I am glad the Conservatives are finding this humourous.
Let us go back to the member's introduction, when he talked about real families in the real western Canada. I represent some of those real families, and they are hurting. People have lost their jobs in communities that I represent. People in Churchill do not know what the next two, three, or four years are going to look like. It is not enough for us to just sit here and talk. We want the government to act. It has the power to do so, and it is about time it acts on behalf of its constituents.
Grain Transport February 5th, 2014
Mr. Speaker, I appreciate that blast from the past. I will never forget the kind of rhetoric we heard from the government side in its steadfast campaign to get rid of an institution that Canadian farmers built. Lo and behold, those rosy predictions not only have not materialized, but the government, when problems have persisted, has failed to act.
Let us come to the present day. There are farmers and representatives of farmer organizations who are saying that they need help right now. I want to quote Doug Chorney, the president of Manitoba's Keystone Agricultural Producers. He laid the blame for the bottleneck on abysmal service by Canada's two major railways. He further stated that the duopoly Canadian Pacific Railway and Canadian National Railway have in the marketplace allows them to provide inadequate service without fear of consequences.
Lynn Jacobson, the president of the Alberta Federation of Agriculture, stated:
This is a crisis situation and something has to be done. It affects not only the agriculture community but the whole economy in Western Canada.
Take it from the farmers themselves. Take it from the organizations. The government must act.
Grain Transport February 5th, 2014
Mr. Speaker, I would like to begin by stating that I will be sharing my time with my colleague, the member of Parliament for Newton—North Delta.
I am pleased to rise to speak to this motion in the House. It is a motion that many people in my constituency and in my part of the country feel strongly about.
Before I talk about where I come from and how important rail transport and its connection is to both the agricultural industry and the northern economy, I want to comment. There are some moments we have in the House where time and space seem to collide. We swear that what we are hearing we have heard before, and we swear that the problems people are talking about are what people predicted just a short while ago.
Here we are debating an issue that farmers across western Canada said would happen. Despite the rhetoric of the Conservative Party, farmers across western Canada and across the country know their land. They know the reality of their communities and the economy around them better than any of us.
What did farmers across the country tell us when the spotlight was on them as the government ran roughshod over their voices to dismantle the Canadian Wheat Board? They told us that they were getting ripped off by rail companies. They told us that they were working hard to produce a product of the highest quality that they could ship around the world, something they continue to do. They told us that they knew from development in communities around them, whether it is southwestern Manitoba, across Saskatchewan, or in Alberta, that oil and gas was ramping up and that rail lines were increasingly being taken up for product that was not theirs. They were facing immense challenges as a result. They were saying that their voices, whether it was on the Canadian Wheat Board, or on any other decision that affects them, needed to be at the centre of the decisions being made.
That is the last thing that the government has done. There are many across the aisle who have spent many years working hard as farmers in the agricultural industry, something that we all respect. However, what I do not understand is that many of those members of Parliament, whether or not they have an agricultural background, stand up and profess to talk about communities in western Canada. What they are not doing is speaking on behalf of the people who are saying they need help and support. Farmers across western Canada have given, as they do every year, everything they have to produce what they need to live, to provide for their families, and to grow their communities. Unfortunately, the player at the table who is letting them down, who has the power to make a difference, is the federal government. It is the very same federal government that is made up of members of Parliament who claim to represent their interests.
I believe there is a map in the Prime Minister's Office and on part of the Prairies there is a lot of blue colouring that says "taken for granted". There is no debate better than this one to show how the government takes the west for granted. It takes for granted the people who work hard to give back, who have helped build our country through the agricultural sector, given Canada the great name it has in terms of its grain exports, and who simply want a fair deal.
This has a domino effect. I can speak to this as the member of Parliament for Churchill because I know the way Churchill has been impacted by the government's wrong-headed and corporate interest-driven decision to dismantle the single desk Canadian Wheat Board.
Churchill is a community that has a very diverse history, but one of its pillars is the port. This is a port that is a gem for northern Manitoba, for my province, and really for our country. It is the only deep water seaport in northern Canada. As an unfortunate result of climate change, there are some opportunities for increased trade through that port, as it takes longer for the ice to freeze in the fall.
There are many opportunities for investing in this port. We could be looking at how to grow linkages between Churchill, other northern countries, and countries around the world.
One of the staples that has gone through Churchill for decades is grain. The Canadian Wheat Board, as it did for every port, coordinated to the nth degree the kind of traffic that would need to go through Churchill and every other port. It chose Churchill because it was the fastest and cheapest way at that time of year to get to certain countries. It was not cheap so that it could be good for the Canadian Wheat Board; it was to save money for farmers. It was to save them money and save them time in terms of not having to decide where and how they would ship their grain. It looked out for and had the backs of farmers in western Canada. The moment the Conservative government dismantled the single-desk Canadian Wheat Board, it let Canadian wheat and grain farmers down.
In Churchill, we know that the government's ironic decision to subsidize trade that goes through the port has made for a superficial bump in the traffic going through there. This subsidy, as members know, will be over in five years, by 2017. In fact, people in Churchill, and I was just speaking to the mayor a few days ago, are very concerned about what lies ahead for this community and our region.
Churchill, of course, is affected by the fact that the single-desk is gone, but it is also affected fundamentally by the fact that the Conservative government fails time and again to project and realize a vision based on Canadians' interests and the interests of people living in Manitoba, Saskatchewan, and Alberta, whether they are related to the agricultural industry or any other industry.
The domino effect extends to other industries. When rail cars are not available for farmers, they are increasingly not available for other industries. For example, our region also depends on forestry, which is another sector that has suffered deeply under the current government's reign. Most recently, Tolko, a successful forestry company in our region, announced that it would be laying people off temporarily. Why? It is because it cannot ship its product. It has produced far too much, and there are no rail cars to ship it out.
It is not that the product is not in demand. In fact, it is industrial paper that is very much in demand around the world. The company has global exports. It is not because the product is not of high quality. In fact, incredible research and cutting-edge technology have gone into producing it. The reason people are losing their jobs is that they do not have access to enough rail cars.
During this debate I have had a chance to hear great stories from the other side and very positive remarks about the hard-working farmers across our country. I cannot help but think of the people who right now are struggling because they have lost their jobs. They know that what they produce they cannot send elsewhere. They do not know what they are going to be able to save this year. As a result of the Conservative government's inaction, they do not believe that the situation will get better next year.
We are not just sitting here until midnight to talk at each other. We are here to call on the Conservative government to make a difference and to stand up for farmers across western Canada, western Canadians, and communities like Churchill, The Pas and many of the communities the Conservatives represent.
We call on the government to listen to the people across western Canada and to sit at the table to engage rail companies to stop ripping off farmers and western Canadians. We call on the government to make a difference on behalf of a part of the country that deserves to have proper representation.
Aboriginal Affairs January 30th, 2014
Mr. Speaker, I appreciate the time my colleague has taken to share that message.
I know very well what the skills link program is about. The reality is that the government has committed funds that have not flowed at this point, we are talking about six months down the line, from that initial application.
I noticed the significant figure he mentioned in terms of Manitoba. My question, and what a lot of people are asking, is this. If the money has not flowed to two programs in the constituency that has the highest per capita indigenous population, where did that money go? Is there perhaps a political agenda here; that ridings represented by government members are having their programming approved rather than programs in ridings held by opposition members? I hope that is not the case. I would ask my colleague to look into these two cases to make sure that it is the youth who are being prioritized rather than political agendas.