Patricia Davidson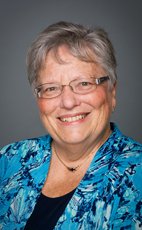 House of Commons photo
Track Patricia
Your Say
Elsewhere
Crucial Fact
Her

favourite word

is talked.
Conservative
MP for Sarnia—Lambton (Ontario)
Won her last election, in 2011, with 52.60% of the vote.
Statements in the House
Business of Supply March 7th, 2008
Mr. Speaker, could we ask for unanimous consent to see the clock as 1:30?
Status of Women March 6th, 2008
Mr. Speaker, as we celebrate International Women's Week, the opposition is trying to deny the truth about how our government is making a difference in the lives of women. We have provided funding for organizations that work to create safer neighbourhoods, for example, and that mentor and train young women in marginalized communities through projects that provide them with real opportunities and get real results.
In fact, the Minister of Indian Affairs and the Minister of Status of Women recently announced that five new shelters will be built to help address violence against first nations women and their families. Can the minister remind the opposition of how our government is taking concrete measures to help women in ways that actually benefit them?
Business of Supply March 6th, 2008
Mr. Speaker, certainly we know that the record of the previous government was not one of creating new child care spaces. We know that did not happen. We also know that last year the Liberals voted against $250 million for the provinces to create new child care spaces. That was in our budget.
In our party, we do have a record of delivering choice and support to parents. The universal child care benefit is extremely well received. I have comments on a weekly basis from young parents in my riding who support it. We also know that choice in child care does not mean that everyone has to be in a institutionalized child care space. There are choices. The universal child care benefit provides that choice.
Business of Supply March 6th, 2008
Mr. Speaker, I am not really sure that I heard a question, but I will respond to some of the comments of the member opposite. I have worked for a couple of years on the Status of Women committee with the member. We have had these conversations many times.
Certainly the child care issue is one that we definitely disagree on. This government did give Canadians choice in child care. That is exactly what is happening. We are delivering choice and support to parents with the universal child care benefit of $1,200 per year in direct support for every child under six years of age. That was over $3.7 billion in 2006-07 to help parents with the cost of child care.
Certainly the $1,200 is not meant to create a child care space, and anyone who jumps to that conclusion definitely is not listening to the program, but as well as the $1,200 per year for children under age six, we have invested $250 million per year to assist provinces and territories in creating new child care spaces. We are giving choice to parents and families for child care.
Business of Supply March 6th, 2008
Mr. Speaker, I am pleased to rise in the House to address the opposition day motion.
At the outset, I must reiterate the deep and demonstrated commitment of our government in promoting the full participation of women in the life of our country. We have demonstrated this through our commitment in budget 2008. While details will be worked out in due course, what is key is the government's emphasis on equality of women and its commitment to the development of the action plan, a commitment that the members opposite voted against.
Yesterday morning, our Prime Minister welcomed several Afghan women parliamentarians to a caucus meeting, where one of the visiting women spoke about her experiences in government in Afghanistan. These women are an inspiration to all Canadians, true role models of courage and determination, as they work in their home country to build democracy and advance the full participation of women.
It is particularly fitting that we can be inspired by such esteemed visitors during International Women's Week, March 2-8, which culminates in the highlight, March 8, of International Women's Day.
This year's theme "Strong Women, Strong World" refers not only to the empowerment of women to bring about positive changes, but also to the importance of women as caregivers, educators, policy makers, leaders, international peacemakers and stewards of this world. The contributions of grassroots, community based women's organizations, working with and for women, their families and their communities, embody the very heart of this theme.
Our government is justifiably proud of the many concrete ways in which we support the important and valuable work of these organizations.
Through the work of the women's program of Status of Women Canada, we are delivering real results. Through the government's careful and strategic streamlining and refocusing of the program, we have repositioned Status of Women Canada as an instrument for promoting the full participation of women.
How have we done this?
We have done this through the delivery of programs that have direct benefits for women across Canada, women in all communities, women of diverse backgrounds, all women. We have also done this through leadership and partnership with others across the federal government and in other levels of government responsible for social and economic policies and programs.
Women's program is now more effective, more focused and more results driven. This is in large part due to the government's decision to restructure the program into two new components.
First, the women's community fund is focused on projects at local, regional and national levels that support women directly in their communities, for example, the First Nations Child and Family Caring Society of Canada that works to empower aboriginal women to increase their leadership skills and become key agents in violence prevention in their own communities, both on and off reserve.
Second, the women's partnership fund is a new element of the women's program, supporting collaborative projects involving partners, such as public institutions and non-governmental recipients, to build partnerships that improve the economic social and cultural situation of women. The partnership fund provides an ideal opportunity to increase engagement by other federal departments and levels of government through projects that directly impact the situation of women. For example, in February, YWCA Canada received funding for its northern extension initiative, benefiting women and children in Nunavut, the Northwest Territories and the Yukon.
In October 2007 the Minister of Canadian Heritage, Status of Women and Official Languages announced $8 million over three years in funding for 60 projects across the country, through the women's community fund for the first call for proposals, issued last June. These projects will positively impact over 260,000 women and girls by addressing barriers, educating them about violence prevention, helping them increase their financial literacy and encouraging cooperative peer support networks.
In November the minister announced a second call for proposals for the women's community fund, with the focus on projects that promote women's economic security and prosperity, health and safety and those aimed at ending all forms of discrimination and violence against women. All projects, without exception, must support the advancement of all women in Canada.
With the newly added convenience of online application forms, the women's program can reach more organizations than ever. With the funding of the women's program now being at its highest level ever, the number of proposals receiving funding and the number of new organizations accessing funds is growing. The best news is that the number of women expected to benefit directly increases also.
I must underscore that our government does not fund a who is who of Canadian women's organizations. We care what the organization does, not what it is or who its members are. Funding through the women's program is available to organizations that work to bring women together, to work together for positive and lasting change, to improve the economic and social condition of women and to facilitate their participation in the democratic life of Canada.
Our government keeps our commitments to Canadians. Our track record on this speaks for itself. For example, we have taken action on the issues facing aboriginal women, including addressing poverty, protecting and advancing human rights and addressing violence against aboriginal women. A number of these issues contribute to our government's agenda for aboriginal Canadians, including the resolving of the issue of matrimonial real property on reserve, repealing section 67 of the Canadian Human Rights Act and addressing family violence.
As announced in last week's budget, over the next year we will develop an action plan that will advance the equality of women across Canada, through the improvement of their economic and social conditions and their participation in democratic life.
These are but a few of the many ways which our government has shown its enduring commitment to the women of Canada.
Unlike the members opposite, who claim to stand up for the best interests of Canadian women but voted to take away choice in child care, who for 13 years in government promised new child care spaces and delivered none and who worked to weaken or stall important tough on crime legislation to protect Canadian families, we are getting things done.
The government has increased the budget of the women's program to $20 million, an increase of 76%, its highest level ever. I am pleased to say that budget 2008 states that our government will build on this achievement through the development of an action plan that will advance equality of women across Canada through the improvement of their economic and social conditions and their participation in democratic life.
Our government is concerned with problems that directly affect vulnerable women, economic security and prosperity, health and the elimination of every form of violence. Since January 2006, our government has helped aboriginal women with property after divorce and has reinvested $5 million for initiatives that go directly to help women in their communities.
Through our government's visionary action, Status of Women Canada is stronger and more effective, working better for the people of Canada, women and men alike.
Aboriginal Affairs March 4th, 2008
Mr. Speaker, most Canadians would be surprised to learn that if a relationship between a couple breaks down on a first nations reserve, one of the partners could quite literally end up on the street. Off reserve, provincial and territorial laws provide for at least some assurance of a right to equal distribution of assets. On reserve, even if people have been in a relationship for a long time, they could end up with nothing. In particular, this situation hits women and children very hard. This is unacceptable, and aboriginal and human rights groups agree.
My question is for the Minister of Indian Affairs. What is the government doing to correct this?
Unborn Victims of Crime Act March 3rd, 2008
Mr. Speaker, I am pleased to stand in the House today to support my colleague from Edmonton—Sherwood Park and his private member's bill, Bill C-484.
First, why do we need this legislation? Many Canadians are shocked to learn that when an attacker kills a pregnant woman's unborn child, no charge can be laid in that child's death, even when the attacker purposely intended to kill the child. This is because our criminal law does not recognize children as victims of crime until they are born alive. This gap in federal law gives rise to grave injustices.
In November 2005, Olivia Talbot of Edmonton who was 27 weeks pregnant was shot three times in the abdomen and twice in the head by a long time friend. No charge could be laid in the death of baby Lane.
Another pregnant Edmonton woman was slain by her husband in the summer of 2005. Again, no charges could be laid in her baby's death.
In March 2007, a man from Surrey, B.C., was charged with second degree murder in the death of his wife who was four months pregnant at the time.
Recently, a woman from Toronto was seven months pregnant when she was repeatedly stabbed in the abdomen.
In all of these cases, there has been no recognition of a crime against these women's unborn children. Clearly, there are two victims in these types of crimes and this is recognized by the public. The grieving families of the victims have made impassioned pleas to their members of Parliament and the government to enact legislation to recognize unborn children as separate crime victims when they are harmed or killed during criminal attacks against their mothers.
This bill is totally focused on protecting the choice of a pregnant woman to carry her baby to term and to give her child life. The bill uses terminology that describes the injury or death of the unborn child during the commission of a crime against the mother.
The unborn victims of crime act would not change the definition of "human being" in the Criminal Code. The Criminal Code defines homicide as follows in subsection 222(1):
A person commits homicide when, directly or indirectly, by any means, he causes the death of a human being.
Therefore, in today's criminal law, legal protection is afforded the child only once it has been born alive.
The unborn victims of crime act would amend the Criminal Code, so that legal protection will not only be given to human beings as defined by the Criminal Code but also to unborn children who are harmed or killed during the commission of an offence against the mother.
The amendment would not change the definition of human being. It would offer protection to the unborn child in a very particular circumstance despite the definition of human being.
Why do we need to recognize the unborn child as a separate victim? Our criminal justice system already takes into account aggravating factors, so why can the pregnancy not be treated as an aggravating factor?
First, aggravating factors are taken into account only for sentencing purposes, not when determining what offence was committed in the first place. The issue here is not just about how severe the sentence should be. It is about creating an offence specifically for the harm done to the preborn child in recognition of the fact that the child is also a victim of a crime when it is harmed or killed during an attack on the mother.
Even though treating pregnancy as an aggravating factor would serve to acknowledge that pregnancy makes a woman more vulnerable, it would send the message that it is only the physical condition of pregnancy that is relevant and that prenatal human life has no intrinsic value.
Any pregnant women who survives a violent attack but loses her preborn child, a child she wants and loves, will grieve for that child and no one can say she grieves for that child any less simply because that child had not yet been born. Failure to recognize these children as crime victims amounts to telling women that they lost nothing of value when their children were killed.
In existing criminal law, if the pregnant woman survives the attack but the child dies there is no murder charge. The offender is charged only with assault on the woman, but under the unborn victims of crime act the offender would be charged not only with the assault on the woman but also with the offence in the death of the child.
Second, if a mother and her already born child were attacked and intentionally killed, or if a person opened fire in a public place and killed multiple people, the offender would be charged with multiple counts of murder, not just one, regardless of our concurrent sentencing system. The point is that our criminal law recognizes each of these victims and recognition is not dependent on whether or not more jail time would be served.
In this respect, unborn victims legislation is no different about how our existing criminal law handles multiple victims. Some people have claimed that this type of law would be used to target pregnant women, citing U.S. examples of women with drug abuse problems being prosecuted under unborn victims of violence laws in the U.S. as evidence to support this claim.
Bill C-484 could never be used to prosecute pregnant women because it applies only during the commission of an offence against the woman. For greater certainty, the bill states that it does not apply in respect of any act or omission by the mother of the child.
I believe the intent of Bill C-484 is to protect the unborn child from third parties during the commission of an offence against the woman. Canada is unique in the democratic world for having virtually no legal protection for children before they are born. This legislation seeks to address this injustice by creating an offence for injuring or causing the death of an unborn child during the commission of an offence against the child's mother.
An Environics poll released in October 2007 found that 72% of all Canadians and 75% of women would support legislation making it a separate crime to injure or kill a fetus during an attack on the mother. Unborn victims of crime legislation protects a woman's choice to bring her child to term safely and it protects the life of that child. It is an area of common ground between those who call themselves pro choice and those who call themselves pro life.
Unborn victims of crime legislation is about protecting children whose mothers have chosen life for their children. The Supreme Court of Canada has said that any legal protection for unborn children must be decided by Parliament, not the courts. The legislation is an attempt by Parliament to do something the Supreme Court has said is up to Parliament to do.
According to the Canadian Perinatal Surveillance System, women abused during pregnancy were four times as likely as other abused women to report having experienced very serious violence, including being beaten up, choked, threatened with a gun, knife or sexually assaulted. It is very disturbing that when a woman is at her most vulnerable she is at increased risk of attack.
The bill would act as a strong deterrent to perpetrating violence against pregnant women. Researchers have found that the most common area of the body struck during pregnancy was the abdomen. This suggests that those who attack pregnant women are purposely targeting the baby.
We give more legal protection to animals than we do to the preborn human child. We have cruelty to animal laws, humane slaughter laws et cetera. What message are we sending to the woman when we refuse to recognize that the child growing inside of her is worthy of protection under the law? What message are we promoting about the value of human life?
Bill C-484 is supported by 72% of Canadians. Protecting preborn children in law is constitutional. The bill does not apply to actions by the mother. This new offence applies only if the woman's attacker knew or ought to have known she was pregnant.
I would urge all members in the House to support Bill C-484.
The Budget February 28th, 2008
Mr. Speaker, the member has worked long and hard on border issues. I certainly appreciate the work that he has done on passports. The new 10 year passport is a good thing for both his riding and my riding. It is an electronic passport. It will be a much higher security passport than the existing one and it takes a while to put that into place.
The other issue of cross-border emergency responses between the two countries is definitely an ongoing issue. I also have been working with the minister on this issue and will continue to do so. I am also working with my counterparts in Michigan on this issue and will be glad to keep the member up to speed on it.
The Budget February 28th, 2008
Mr. Speaker, certainly the majority of my speech centred on border security. At the beginning of my presentation I said that was what I would be discussing, since my community is a border municipality.
There are a lot of other comments. Local newspapers are all saying that they welcome the budget. The warden of the county said that the fact the federal government is permanently extending the transfer portion of the gas tax to municipalities for spending on infrastructure projects is good news. He said, "It's money to spend on roads, bridges, water and sewers....it's definitely good news that it's going to become permanent. Municipalities like to see long term sustainable funding, year after year so they can plan things better". He is also pleased with the fact that Ottawa will provide more money to help Ontario's struggling automotive industry.
The local mayor said that the federal decision to introduce 10 year passports is also good news. It will help ease congestion in the flow of traffic on the bridge. He said, "I've been pushing for that for four or five years".
We also have comments from our local college. "Tuesday's federal budget was an investment in the future", said the president of Lambton College--