Patricia Davidson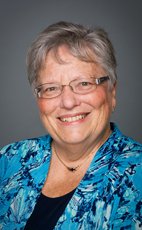 House of Commons photo
Track Patricia
Your Say
Elsewhere
Crucial Fact
Conservative
MP for Sarnia—Lambton (Ontario)
Won her last election, in 2011, with 52.60% of the vote.
Statements in the House
International Cooperation February 12th, 2008
Mr. Speaker, our government knows how to set goals and priorities.
Many African countries are working to meet the basic human necessities that we take for granted.
As a rich nation, Canadians are well equipped to help the world's poor. I know the people in my riding of Sarnia—Lambton are extremely compassionate when it comes to international development.
The Prime Minister committed to doubling aid to Africa by 2008-09. Can the Minister of International Cooperation tell the House if Canada is on target to meet this commitment?
Budget and Economic Statement Implementation Act, 2007 December 7th, 2007
Mr. Speaker, I have a question for the member opposite. I know he has done a lot of work and supported disability issues in the past. He says that he cannot support Bill C-28.
I want to ensure that the member is aware of the registered disability savings plan in Bill C-28. It is a new plan. It will allow funds to be invested tax free until withdrawal. It is intended to help parents and others to save for the long term financial security of a child with a disability.
The plan's structure is similar to a registered education savings plan. Contributions to it will be eligible for the new Canada disability savings grant and there is also a new Canada disability savings bond for individuals with lower family net incomes.
There are all these things for the disability plan, but we have also had some very positive quotes from people who work in the industry. The Canadian Association for Community Living:
—congratulates the Government of Canada on introducing a Registered Disability Savings Plan...to provide families greater opportunity to save for the future financial security of a child with a severe disability.
The Vancouver Province in an editorial said:
—the [finance] minister is to be congratulated for adopting a plan that is comparatively uncomplicated and...accessible at all income levels....the great good it will do is beyond calculation in mere dollars and cents.
Given the fact that the member opposite has done so much great work in the past on this issue, how can he not support Bill C-28?
Petitions December 7th, 2007
Mr. Speaker, I am pleased to rise today to present a petition on behalf of approximately 250 constituents in support of the World Trade Center Families for Proper Burial. On September 11, 2001, over 2,700 people were killed at the World Trade Center in New York and 25 of those victims were Canadian citizens.
The signators to this petition are asking that the Canadian government endorse the goal of the WTC Families for Proper Burial, enter into a dialogue to work toward rectifying this horrendous situation for all WTC 9/11 families, and ensure that Canadian citizens are not left behind in a New York City garbage dump.
Status of Women December 5th, 2007
Mr. Speaker, today the Liberals continue to demonstrate that they are all talk and no action when it comes to women.
The Liberals claim they listen to women, but the actions of the Liberal leader say otherwise, when he has demoted a number of women in his caucus and replaced them with men. Our government is taking meaningful action on issues that matter to women.
Can the Minister of Canadian Heritage, Status of Women provide some examples of what we are doing?
Canada-U.S. Border November 30th, 2007
Mr. Speaker, I am proud to rise today and pay tribute to our local administration at Blue Water Bridge Canada.
I recently met with Congresswoman Candice Miller from Michigan, U.S. border officials, the Michigan Department of Transportation, the Blue Water Bridge Authority, and the local Canadian border services personnel to address issues that are pertinent to our crossing in Sarnia-Lambton.
One of the many issues that we discussed was the fact that although the crossing is served by both the NEXUS and the FAST programs, the hours of operation were not always convenient.
All attendees determined to address the issues and last week I am pleased to report that the NEXUS hours were increased at the Blue Water Bridge crossing.
As well as increased hours our government has announced that the application fee for NEXUS will be reduced to $50 on December 1.
Congratulations to all involved for making cross border travel more convenient for our residents.
Justice November 26th, 2007
Mr. Speaker, I recently met with a group from my constituency of Sarnia—Lambton, all members from various Catholic women's leagues in the riding. They presented me with several thousand signatures on white ribbons, representing names of constituents who had participated in the white ribbons against pornography programs.
As Christian women, they realized the strong connection between pornography and other sexual crimes committed each and every day and had collected the signatures to show the strength of their beliefs on the issue.
They asked that I bring the attention of this huge problem to the lawmakers of our country. They referred to the connections between pornography and other crimes, such as trafficking of women and children. They asked that we keep pressure on our members of Parliament to renew and toughen the laws that affect and damage our sense of freedom to come and go on our streets.
I have the greatest admiration for this group of people and applaud them for their efforts to make this a better and safer country to live in.
I challenge all members of this House to show the same respect for law, order and human dignity and support the justice bills that are before this House.
Special Olympics Month November 23rd, 2007
Mr. Speaker, today I would like to recognize the importance of support for people with an intellectual disability by supporting the declaration of November 2007 as Special Olympics Month by Special Olympics Canada.
There are more than 800,000 Canadians with an intellectual disability. Special Olympics Canada is a national not for profit grassroots organization that seeks to enrich lives by providing sports training and competition opportunities to 31,000 athletes. They are supported by more than 10,000 volunteers.
In the spirit of Special Olympics Month, I call upon all Canadians to set aside some time to think about their families and communities and how they can make a difference in the lives of persons with an intellectual disability.
Project Red Ribbon November 15th, 2007
Mr. Speaker, Project Red Ribbon officially started on Parliament Hill today.
This national campaign asks Canadians to display a red ribbon on their vehicle or their car keys, purse, backpack or other personal item.
This red ribbon is a tribute to honour those killed or injured in impaired driving crashes. It also serves as a constant message to people on the roads to drive safe and sober.
MADD Canada hopes the red ribbon will also serve as a reminder to call 911 and take action in ensuring our roads are safe.
We can all agree that impaired driving is not to be tolerated. That is why this government has introduced impaired driving measures within the tackling violent crime act. I urge the House to support this important legislation and I urge Canadians to support MADD's valiant efforts by displaying a red ribbon.
Business of Supply November 1st, 2007
Mr. Speaker, I am not quite sure I heard a question from the member, but she had a lot of good comments. Certainly I have enjoyed working with this member on different committees. I know that she has spent a lot of time on pay equity issues as well as other issues for women. I thank her for all her contributions.
The one thing I really want to say today is that this government does believe in fairness for everyone. As the member opposite pointed out, the pay equity laws and the legislation we are working under have been here for many years. However, this government is trying to be more proactive than other governments have been. We are working to eliminate gender based wage inequities within the federally regulated sector.
We are committed to the principle of pay equity. We are taking action and we agree that action must be taken. The minister announced last September that there is a pay equity program that is increasing the economic security of women, and it is ensuring they are paid fairly for the value of their work.
We have local labour program officers who are actively promoting the legislation and educating the employers so they do know what their responsibilities are, and so that when women and anyone else in the workforce have concerns about pay equity issues, the employers know that they have requirements and that they do have responsibilities.
To this point, over 250 employers have been visited. Education sessions have been held with many employers across this country. We are continuing to offer these services and we will continue to further fairness in pay equity.
Business of Supply November 1st, 2007
Mr. Speaker, I am pleased to rise today to speak to the motion put forward by my hon. colleague opposite.
To start, I want to reiterate once again the labour minister's message that we all believe fundamentally in fairness and equity for all women.
The Bilson task force on pay equity found substantial areas of agreement among business, labour and pay equity advocates on a number of key principles, so I do not propose to repeat them all here.
However, the task force was not able to achieve consensus on the issue of implementation methodology. Indeed, there are some unique dimensions to the organizations that fall under federal labour jurisdiction which make compliance with the pay equity law particularly challenging.
I intend to focus on those distinct challenges today. Then I would like to describe how my government is addressing those challenges through a proactive three-point action plan.
As hon. members know, the federal equal pay legislation currently enforced is found in section 11 of the Canadian Human Rights Act and its equal wage guidelines. The equal pay amendment was passed in 1977 and the wage guidelines were last amended nine years later. The legislation prohibits an enterprise under federal jurisdiction from discriminating against workers in female-dominated job categories if the work is equal in value to jobs performed largely by men.
The principle behind the law is sound, logical and fair. We all want to see fairness, and yet many employers have had a lot of difficulty putting it into practice, and not without reason. These companies and others covered by the law face distinct challenges in complying with the law.
The federal labour jurisdiction includes the federal public service as well as the broad range of federal agencies and crown corporations functioning in Canada. It also encompasses private sector firms engaged in activities that span provincial borders.
Within private industry, one could say that the federal reach is small in number but significant in impact.
Almost 12,000 companies fall under federal jurisdiction, representing only about one per cent of all Canadian businesses. The majority of them are small, very small. Indeed, four of five of them employ fewer than 20 workers. In all, about 875,000 people work for federally regulated companies.
Although we are not talking about a lot of companies, we are talking about important ones. These enterprises are engaged in vital industries such as banking, telecommunications, shipping, and interprovincial trucking. Clearly, they play a pivotal role in our national economy and infrastructure.
A number of factors render these federally regulated companies different from the rest of corporate Canada and present unique challenges in addressing pay equity issues.
For one thing, only a handful of companies employ more than 100 employees, yet they employ 86% of the workers who fall under the Canada Labour Code.
Unionization tends to be high in the federal private sector, except in the banking sector. Workers are older than the Canadian average, work slightly longer hours and are paid more than the national average and, with the exception of the banking industry, women are underrepresented in all sectors.
For many of these firms, pay equity is rarely clear-cut. It is affected by multiple factors, including the size of the organization, the nature of its workforce and whether the workforce is represented by a trade union. In spite of these challenges, many companies have made significant progress in implementing the law.
In the federally regulated private sector, women appear to be gradually closing the wage gap. It is not perfect, but it is progress.
Still, some of the strongest criticisms of the current legislation relate to its complaints based nature. Some say it is too reactive.
Under the Human Rights Act, people who believe they are discriminated against are entitled to file complaints with the Human Rights Commission. Part III of the Canada Labour Code also empowers inspectors to notify the commission if they have reasonable grounds to believe that an employer is engaging or has engaged in a discriminatory practice.
My government agrees that a more proactive approach is more appropriate. That is why we have brought forward a package of measures aimed at strengthening compliance with the law. Their focus is proactive, with the aim of avoiding long, drawn-out, highly divisive legal battles like those that have plagued Bell Canada and Air Canada.
The last government studied the issue. We are taking action.
The action plan implemented by my colleague, the hon. Minister of Labour, has three key elements.
First, the labour program provides employers, employees and their representatives with more detailed and comprehensive information to advise them of their obligations under the pay equity law.
Labour officers have begun visiting employers to inform them of their pay equity responsibilities under existing federal legislation. An information document and educational materials have been developed to assist employers.
The labour program has already provided pay equity training to 23 labour officers. Further training sessions will be provided to additional labour officers throughout the year.
This helps in addressing one of the biggest complaints from companies: that they do not fully understand their responsibilities and how to meet them.
The second element of the plan sees the government's mediators and conciliators reaching out to employers and unions during contract negotiations involving pay equity issues. The labour officers have been specially trained to deliver information, feedback and guidance to both parties engaged in collective bargaining. Their services are now available to employers and unions that request them.
The final element of the plan involves compliance and monitoring to ensure that employers understand how to comply with equal pay requirements. The goal is to be proactive: to identify and correct problems before they deteriorate into a messy dispute.
The labour program is hiring 15 compensation specialists who will be providing technical support to employers.
No one will pretend that pay equity is a simple issue. It is complicated and often difficult for all parties, but that does not mean we can ignore it or walk away from our responsibility toward women who are being discriminated against. They need and deserve society's protection.
Society has acknowledged this responsibility, which is why Parliament enshrined the principle of pay equity in the Human Rights Act nearly 30 years ago. We have the law, we have explanatory guidelines, and we have many years of detailed case law to help us move forward.
We have made a lot of excellent progress and we should not think of undoing it. It makes no sense to scrap the law we have in the hopes of eventually coming up with something better.
Instead, we need to acknowledge that the organizations affected by the law could use a little help to do the right thing. We have the capacity to extend that help and we have started doing so. We can and we must continue to do so because it is the best and most responsible solution for everyone involved.