Patricia Davidson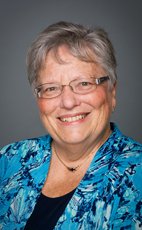 House of Commons photo
Track Patricia
Your Say
Elsewhere
Crucial Fact
Her

favourite word

is talked.
Conservative
MP for Sarnia—Lambton (Ontario)
Won her last election, in 2011, with 52.60% of the vote.
Statements in the House
The Budget February 28th, 2008
Mr. Speaker, certainly the majority of my speech centred on border security. At the beginning of my presentation I said that was what I would be discussing, since my community is a border municipality.
There are a lot of other comments. Local newspapers are all saying that they welcome the budget. The warden of the county said that the fact the federal government is permanently extending the transfer portion of the gas tax to municipalities for spending on infrastructure projects is good news. He said, "It's money to spend on roads, bridges, water and sewers....it's definitely good news that it's going to become permanent. Municipalities like to see long term sustainable funding, year after year so they can plan things better". He is also pleased with the fact that Ottawa will provide more money to help Ontario's struggling automotive industry.
The local mayor said that the federal decision to introduce 10 year passports is also good news. It will help ease congestion in the flow of traffic on the bridge. He said, "I've been pushing for that for four or five years".
We also have comments from our local college. "Tuesday's federal budget was an investment in the future", said the president of Lambton College--
The Budget February 28th, 2008
Mr. Speaker, I thank my colleague for sharing his time with me this afternoon. It is a great feeling to stand in the House and to proudly speak on a budget that will not only help so many people from coast to coast, but will also strengthen the foundation of our economy in the face of global uncertainty. In these times of economic downturn in other jurisdictions, the hon. Minister of Finance has tabled a strong fiscally conservative budget. Our nation is very well positioned to weather any difficulties that may lie ahead. That is what I want to speak on today.
I want to share with my fellow parliamentarians what I think the strong vision put forward by the hon. Minister of Finance will accomplish for this nation. I want to share with my fellow members today the strong support shown toward our budget from the community of Sarnia—Lambton.
However, first I want to make a statement to clear up any misunderstandings that may be held in my riding regarding a particular situation. Last week I had the dubious honour of the member for Don Valley East visiting my riding. She was in Sarnia—Lambton to address a small group of individuals. Regrettably, I was unable to attend the event at which she delivered her remarks. However, if the media have quoted the member properly, the statement she made needs to be corrected. The report states, "The last time the Tories balanced the budget was in 1912 when the Titanic sank".
That is a statement that is totally incorrect. In 2006, our balanced budget passed without dispute. In 2007, once again a strong, balanced budget was tabled and passed in this Parliament. Our fall 2007 economic statement passed. Now we arrive at yet another strong fiscal statement by our government and once again we see a strong, balanced budget.
However, there are much more important things to discuss here today and I have limited time, so please allow me to share the many positive features of this budget and how I feel it strongly helps my riding of Sarnia—Lambton.
My riding of Sarnia—Lambton shares the border with Michigan on the American side and our border is ranked second in terms of total volume at the crossing. Sarnia—Lambton is one of the pistons in the economic engine that is Canada.
Budget 2008 deals with border issues in a sweeping, effective manner. Specifically, we see five areas of key support from the federal government in budget 2008. These initiatives include the following: ensure that the CBSA has the resources it needs to deliver innovative border services, given current economic realities in a new security environment; provide Canadians with access to better and more secure travel documents to cross international borders, specifically the Canada-U.S. border; ensure the integrity of Canada's immigration programs so our borders, and thus our communities, are safer; enhance the security of the Great Lakes-St. Lawrence Seaway region; and address obstacles to cross-border trade in a more efficient and expedient manner.
In Sarnia—Lambton we realize that stronger borders require a stronger on the ground presence. By increasing the number of on-site border services officers and streamlining services at our border locations, we see an evolving strategy to meet operational demands stemming from increased trade and travel.
One of the major complaints I hear on an ongoing basis from constituents is in regard to passports. Budget 2008 effectively deals with this important issue. Streamlining the border requires better travel documents. Document validity and expiration timelines are consistently addressed as concerns to me in conversations regarding passports.
Specifically, the document itself is expensive to renew and can be a financial burden to individuals with limited income who are expected to have such documentation for cross-border travel. In addition to the cost, a Canadian passport is valid for five years, yet due to the fact that a passport must be valid for a minimum of six months in advance, this pushes the true validity of a Canadian passport to four and a half years.
As such, budget 2008 has taken the initiative to introduce a higher security electronic passport by 2011. The validity period of this passport will double in time from five to 10 years. This brings Canada in line with the validity timeline shared by the U.K. and the U.S. and certainly addresses the issue of extended validation period that has been put forth many times to me by constituents in my riding.
Documentation fraud, a process engaged in by criminals, is a high-priced racket. The efforts by fringe elements who engage in documentation fraud are becoming more advanced and increasingly well funded on a growing basis.
In 2007 the Government of Canada completed field trials across Canada for the use of biometric data to enhance official travel documentation and the issuing of travel visas. Fingerprinting and live photographs enhance identity verification and prevent criminals from forging our most precious personal documents. Budget 2008 provides $26 million over two years to combat this issue. Canada is currently striving to join other countries, such as Australia, the U.S. and the U.K., in bringing biometric technology to the forefront of our document enhancement plan.
The Great Lakes and the St. Lawrence Seaway region is a marine security priority for both Canada and the United States. Budget 2008 provides $15 million over two years to implement a permanent marine security operation centre in place of the current interim facility.
The operation centre will provide the ability for multiple departments and agencies to collaborate on security measures across the region relating to our ports, our Great Lakes and other navigable water systems in the greater St. Lawrence Seaway corridor.
Organizations like Blue Water Bridge Canada in my riding have been instrumental in the success of NEXUS. First and foremost, my congratulations go out to their management team for their continued leadership.
The NEXUS program was successfully initiated within Sarnia—Lambton, and due to the success of the program, hours of operation for NEXUS were extended along the Sarnia—Lambton border with the United States. The extension in hours alone is testament to the positive influx of participation in the NEXUS program by my constituents.
Budget 2008 will strategically invest $14 million over the next two years to expand the joint Canada-U.S. NEXUS program by adding much needed dedicated infrastructure, increasing the number of users from the current 160,000 to an impressive 350,000, and better targeting of frequent cross-border travellers.
By streamlining this process we will see increased capacity to get our important business travellers across our shared border, while at the same time cracking down on security risks. This is accomplished by speeding up the time associated with border crossings for low risk frequent travellers, which frees up valuable resources to improve clearance of regular traffic, henceforth improving border security while at the same time reducing border congestion.
In addition to the many supportive comments my office has received regarding our spending in budget 2008 on increased border services, other community leaders, ranging from the local mayor to the warden of county council, have shared their enthusiasm for a multitude of other announcements, including education, infrastructure moneys and research and development investment.
Of particular note, Lambton College, our local community college, has generously acknowledged the foresight of our government response to requests for money to be allocated for education. The $350 million toward the new Canada student grant program is essential in my riding, where academic leaders are actively seeking more programs associated with skilled trades.
The five year $250 million automotive innovation fund will greatly spur investment in Sarnia—Lambton as well, due to the large influence the auto sector has on companies within our industrial area that produce rubber and plastic utilized in vehicle manufacturing in Ontario. When the auto sector thrives, so does business in Sarnia—Lambton.
The benefits of budget 2008 are quite obvious to me, to the community leaders in Sarnia—Lambton and to my constituents who have already taken the time to contact my office to voice their support of such a positive, fiscally conservative and insightful budget.
I call on all members of the House to fully support budget 2008.
Canadian Women and Communications Awards February 26th, 2008
Mr. Speaker, for many years Industry Canada has been proud to support the Canadian Women and Communications Program. CWC's mission is to help women advance in the field of communications.
Tonight CWC will hold its annual awards gala. Award winners for 2008 are: Golden West Broadcasting Ltd., for demonstrating outstanding leadership in its promotion of women; Amélie Poulin, Bell Canada, for helping to build CWC; Julia Elvidge, Chipworks Inc., as Trailblazer of the Year; Mentor of the Year, Pat Solman, MTS Allstream Inc.; and Woman of the Year, Ruth Kelly, president and publisher, Venture Publishing.
I ask all members of the House to join me in congratulating the many outstanding Canadian women in communications.
Afghanistan February 15th, 2008
Mr. Speaker, recently, Yasamin, a 17-year-old girl from Afghanistan, spoke about the improvements her country was experiencing due to the support of NATO and the Canadian government. Yasamin said:
Life is getting a little bit better. There are still explosions and bombs, but it is not like it was before. There is definitely more freedom.
Our government believes in the importance of development. Could the Minister of Foreign Affairs tell us why assisting in the development of this wartorn country remains vital?
International Cooperation February 12th, 2008
Mr. Speaker, our government knows how to set goals and priorities.
Many African countries are working to meet the basic human necessities that we take for granted.
As a rich nation, Canadians are well equipped to help the world's poor. I know the people in my riding of Sarnia—Lambton are extremely compassionate when it comes to international development.
The Prime Minister committed to doubling aid to Africa by 2008-09. Can the Minister of International Cooperation tell the House if Canada is on target to meet this commitment?
Budget and Economic Statement Implementation Act, 2007 December 7th, 2007
Mr. Speaker, I have a question for the member opposite. I know he has done a lot of work and supported disability issues in the past. He says that he cannot support Bill C-28.
I want to ensure that the member is aware of the registered disability savings plan in Bill C-28. It is a new plan. It will allow funds to be invested tax free until withdrawal. It is intended to help parents and others to save for the long term financial security of a child with a disability.
The plan's structure is similar to a registered education savings plan. Contributions to it will be eligible for the new Canada disability savings grant and there is also a new Canada disability savings bond for individuals with lower family net incomes.
There are all these things for the disability plan, but we have also had some very positive quotes from people who work in the industry. The Canadian Association for Community Living:
—congratulates the Government of Canada on introducing a Registered Disability Savings Plan...to provide families greater opportunity to save for the future financial security of a child with a severe disability.
The Vancouver Province in an editorial said:
—the [finance] minister is to be congratulated for adopting a plan that is comparatively uncomplicated and...accessible at all income levels....the great good it will do is beyond calculation in mere dollars and cents.
Given the fact that the member opposite has done so much great work in the past on this issue, how can he not support Bill C-28?
Petitions December 7th, 2007
Mr. Speaker, I am pleased to rise today to present a petition on behalf of approximately 250 constituents in support of the World Trade Center Families for Proper Burial. On September 11, 2001, over 2,700 people were killed at the World Trade Center in New York and 25 of those victims were Canadian citizens.
The signators to this petition are asking that the Canadian government endorse the goal of the WTC Families for Proper Burial, enter into a dialogue to work toward rectifying this horrendous situation for all WTC 9/11 families, and ensure that Canadian citizens are not left behind in a New York City garbage dump.
Status of Women December 5th, 2007
Mr. Speaker, today the Liberals continue to demonstrate that they are all talk and no action when it comes to women.
The Liberals claim they listen to women, but the actions of the Liberal leader say otherwise, when he has demoted a number of women in his caucus and replaced them with men. Our government is taking meaningful action on issues that matter to women.
Can the Minister of Canadian Heritage, Status of Women provide some examples of what we are doing?
Canada-U.S. Border November 30th, 2007
Mr. Speaker, I am proud to rise today and pay tribute to our local administration at Blue Water Bridge Canada.
I recently met with Congresswoman Candice Miller from Michigan, U.S. border officials, the Michigan Department of Transportation, the Blue Water Bridge Authority, and the local Canadian border services personnel to address issues that are pertinent to our crossing in Sarnia-Lambton.
One of the many issues that we discussed was the fact that although the crossing is served by both the NEXUS and the FAST programs, the hours of operation were not always convenient.
All attendees determined to address the issues and last week I am pleased to report that the NEXUS hours were increased at the Blue Water Bridge crossing.
As well as increased hours our government has announced that the application fee for NEXUS will be reduced to $50 on December 1.
Congratulations to all involved for making cross border travel more convenient for our residents.
Justice November 26th, 2007
Mr. Speaker, I recently met with a group from my constituency of Sarnia—Lambton, all members from various Catholic women's leagues in the riding. They presented me with several thousand signatures on white ribbons, representing names of constituents who had participated in the white ribbons against pornography programs.
As Christian women, they realized the strong connection between pornography and other sexual crimes committed each and every day and had collected the signatures to show the strength of their beliefs on the issue.
They asked that I bring the attention of this huge problem to the lawmakers of our country. They referred to the connections between pornography and other crimes, such as trafficking of women and children. They asked that we keep pressure on our members of Parliament to renew and toughen the laws that affect and damage our sense of freedom to come and go on our streets.
I have the greatest admiration for this group of people and applaud them for their efforts to make this a better and safer country to live in.
I challenge all members of this House to show the same respect for law, order and human dignity and support the justice bills that are before this House.