Peter Braid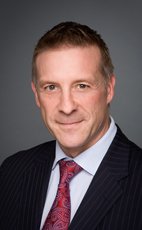 House of Commons photo
Track Peter
Your Say
Elsewhere
Crucial Fact
Conservative
MP for Kitchener—Waterloo (Ontario)
Won his last election, in 2011, with 40.90% of the vote.
Statements in the House
The Budget March 6th, 2014
Mr. Speaker, as I mentioned earlier and in the original response to this question in question period, our government has established the new building Canada plan. It was announced in budget 2013. Recently the Prime Minister and the Minister of Infrastructure, Communities and Intergovernmental Affairs announced further details and guidelines and indicated that the application process for the new building Canada plan will become available on March 31. That language is in the recent budget.
At that time, municipalities and provinces are open to apply and identify their infrastructure priorities. We empower the municipalities and provinces to identify what their infrastructure priorities and needs are. We look forward to receiving those applications, in this case from the Province of Quebec.
The Budget March 6th, 2014
Mr. Speaker, our Conservative government is squarely focused on what matters most to Canadians: helping to create jobs and economic growth and securing Canada's long-term prosperity.
With the help of Canada's economic action plan, Canada's economy has seen the best economic performance among all G7 countries in recent years, both during the global recession and throughout the recovery.
Here are the facts to prove it.
Over one million net new jobs have been created in Canada since the end of the recession in July 2009. Over this period, Canada has had the strongest job growth record in the entire G7 by far. Furthermore, Canadians have also enjoyed the strongest income growth in the G7. Canada is the only G7 country to have more than fully recovered business investment lost during the recession.
A key component of Canada's strong economic performance has been our government's stable and predictable investments in communities across the country. Our government understands that investment in public infrastructure creates jobs, promotes economic growth, and provides a high quality of life for families in every city and community across the country. In recognition of the importance of efficient public infrastructure for Canada's economic prosperity and quality of life, our government has made significant investments since 2006 to build roads, bridges, subways, rail, and much more. Indeed, under the $33 billion building Canada plan launched in 2007, we supported over 12,000 infrastructure projects across Canada.
Furthermore, economic action plan 2013 builds on our government's historic infrastructure investments with $70 billion for public infrastructure over the next decade, including the $53 billion new building Canada plan for provincial, territorial, and municipal infrastructure. This is the largest and longest federal investment in job-creating infrastructure in Canada's history.
In fact, just recently the Prime Minister and the Minister of Infrastructure, Communities and Intergovernmental Affairs announced important details on the new building Canada plan. The new plan will provide municipalities, provinces, and territories with the information they need to plan public infrastructure projects in their own jurisdictions. The new plan supports projects that focus on economic growth, job creation, and productivity, including highways, roads, bridges, subways, commuter rail, and public infrastructure to ensure the prosperity of all Canadians.
While the opposition is determined to ignore these issues, they are the issues that Canadians care most about, and our government will stay focused on their priorities by providing a strong economy, lower taxes, and safe communities. Indeed, that is exactly what we have done in economic action plan 2014.
I will conclude by noting that regrettably, the member and his colleagues opposite recently voted against these measures and against communities across Canada.
Canada-Honduras Economic Growth and Prosperity Act March 6th, 2014
Mr. Speaker, I have spent much of the time during both of my responses and much of the time during my speech speaking about Canada's development assistance program in Honduras and about the economic, social, and human rights conditions in that country. We are focused on those important issues. We are working very hard, both bilaterally through NGOs and as well through multilateral organizations, to improve the situation in Honduras.
In addition, we want to see greater economic hope and opportunity for the people of that country. Through greater hope and opportunity will come jobs and prosperity, an enhanced society, an enhanced democracy, and an enhanced human rights situation. Why does the NDP not understand that?
Canada-Honduras Economic Growth and Prosperity Act March 6th, 2014
Mr. Speaker, I am somewhat shocked and dismayed that the NDP is happy to have countries such as Honduras simply drift and to not have their development needs, their human rights requirements, and their opportunities for economic growth addressed.
We on this side of the House are focused on each of those important pillars through our development assistance programs, through our focus on human rights, and through this important free trade agreement. This agreement would enhance economic opportunity and, as a result, create improvements in the social, democratic, and human rights conditions in Honduras as well.
Canada-Honduras Economic Growth and Prosperity Act March 6th, 2014
Mr. Speaker, on this side of the House we strongly believe in the promotion of human rights, democracy, and the rule of law as principles of Canada's foreign policy. We promote those principles vigorously in our foreign policy throughout the world.
In addition, we have a very aggressive trade promotion agenda, because in addition to fighting for human rights, we believe that economic opportunity and prosperity come through trade. When societies are grown and enhanced, opportunities are created, and human rights situations, the quality of governance, and the stability of government institutions are increased and enhanced. That is what we fundamentally believe, and we will continue that important work.
Canada-Honduras Economic Growth and Prosperity Act March 6th, 2014
Mr. Speaker, I am pleased to rise today to speak in support of the bill. I will be splitting my time with the Parliamentary Secretary to the Minister of Foreign Affairs and for International Human Rights.
This afternoon it is my great pleasure to speak about Canada's development program in Honduras. I wish to demonstrate how our Conservative government's development program provides a positive platform for the Canada-Honduras free trade agreement. I welcome the opportunity to present to members the development context in Honduras and our development program there, and to highlight the many results achieved to date.
We are confident that our government's development program will support and promote economic opportunities in Honduras in a way that will allow trade between both countries to grow steadily over time.
Canada has a long-standing development relationship with Honduras, and it has provided official development assistance to the country since 1969, contributing over $450 million to date.
Through the years Canada has become a key donor in that country, a well-respected and influential partner for the Government of Honduras and for other donors. Honduras is one of the 20 countries of focus for Canada's development assistance. It is Canada's largest bilateral program in Central America and the second-largest in the hemisphere. In 2011-2012, Canada provided over $39 million to the country through all development channels. This makes Canada the third-largest bilateral donor in Honduras and the sixth-largest overall donor in the country.
If I may, I would like to take a few minutes to talk about Honduras and what our Conservative government is doing to help address that country's development needs.
Honduras, as we know through discussion today, is a lower-middle-income country with a small, open economy that relies heavily on trade and remittances. The country is highly vulnerable to hurricanes and floods. Most of the population rely on agriculture for their livelihood, a sector that accounted for 14.8% of Honduras' GDP in 2012.
Sixty per cent of the population is living in poverty, 18% of whom are considered to be living in extreme poverty. What is particularly alarming is that the situation has shown little improvement since 2009 as the country has felt the effects of the global economic downturn. This is particularly true for rural areas of Honduras, where the most vulnerable and marginalized segments of the population live.
Although the Honduran government has made efforts to reduce poverty, economic and social progress has been slow. A big concern is the state of youth, because 52.4% of the population of 7.8 million are under 19 years old. Honduras' young population faces major obstacles in their everyday life.
Youth face limited employment and economic opportunities, limited access to social services, and limited access to land and infrastructure. These factors, coupled with the difficulty of escaping or evading the lure of criminal activities, constrain their ability to improve their lives. It is no surprise, then, that crime and insecurity in that country continue to be of great concern.
Hondurans in general face a dire economic situation. They are confronted with high unemployment, dangerous and unsafe working conditions, and limited protection of their rights. Canada's bilateral development program is therefore helping to improve the lives of Hondurans by focusing its investments in sustainable economic growth, food security, access to social services, human rights, and the rule of law.
Our investments from all development channels help contribute to the strategy's three goals: to increase Canadian and hemispheric economic opportunities; to address insecurity and advance freedom, democracy, human rights, and the rule of law through capacity-building; and last, to build a stable foundation for Canada's engagement and increased influence in the hemisphere.
Since 2007, our government has pledged to make Canadian assistance more relevant and effective. Development assistance in Honduras is a testimony to these commitments. Programming focuses on delivering poverty reduction results based on the Honduran national development plan.
What have we accomplished so far?
We are proud to say that our Conservative government has achieved significant results in the areas of food security and sustainable economic growth. As a result of our programming, close to 530,000 people have increased access to nutritious food, including pregnant women and primary school-age girls and boys.
Canada has helped to improve agricultural productivity. Over 15,000 people are benefiting from improved water systems, and 2,800 families have crop storage facilities, greatly reducing post-harvest losses.
Over 1,500 hectares of land have been rehabilitated for the improved production of cocoa and coffee. Eighteen coffee co-operatives now have access to credit to support the production of certified coffee. Honduran coffee is well recognized and appreciated around the world. Coffee production is also an area of comparative advantage for that country, as Honduras has been reintegrating into the global coffee market.
We are also working to improve access to social services by supporting initiatives that seek to reduce preventable diseases and infant mortality and improve the health care system. Canada has contributed to important advancements in these areas. We have contributed to reducing the percentage of child mortality by 11% in two provinces and have provided health care counselling to 85,000 adolescents.
In the education sector, we are investing $20 million in the Education for All program, a multi-donor pooled fund to support the Honduran national education program. To date, primary graduation rates have reached 91% from a baseline of 69% in 2008, while dropout rates for grades 1 to 6 have declined during that same period.
This Conservative government strongly believes that continued engagement in development in Honduras is the best way to help that country address its development, security, and human rights challenges. I think we would all agree that trade and development have converging interests in promoting sustainable economic growth and that these interests can serve the people of both Canada and Honduras.
By building on the successes achieved, Canada's development assistance will continue to increase the productivity of small rural producers, connect farmers to markets, and create employment opportunities for the people of Honduras, in particular for women and youth. Canada is well positioned to provide assistance to improve the lives of those most in need, to promote sustainable economic growth, and to encourage synergies between trade and development. Our goal is to create shared prosperity for both of our countries.
This government remains committed to working with the Honduran government to promote sustainable economic growth and a sound, dynamic, and stable Honduran economy. The Canada-Honduras free trade agreement is one of the best ways to support positive change and growth in Honduras.
As a result, I urge all members to support the ratification of the Canada-Honduras free trade agreement.
Infrastructure February 28th, 2014
Mr. Speaker, again, it is important to point out that it was the Province of Quebec, in its recent budget, that identified this particular ice oval project in Quebec City as a priority.
We have announced support for this project through uncommitted funds from the 2007 building Canada fund.
With respect to Highway 185, we have not yet received a specific request from the province for the third phase of this project. This project would be eligible under the new building Canada plan.
Infrastructure February 28th, 2014
Mr. Speaker, indeed, our infrastructure plan is the largest and the longest in Canada's history, delivering $53 billion in new money for Canadian communities.
Unlike what the leader of the Liberal Party has said, it certainly does not remove thousands of billions in infrastructure funding.
We would expect a former teacher to know that thousands of billions are normally referred to as trillions. Thousands of billions and budgets that balance themselves are typical Liberal accounting.
Intergovernmental Relations February 28th, 2014
Mr. Speaker, in actual fact the mayor of Quebec City is extremely pleased about our government's support for this important ice oval project in Quebec City.
Moving forward under the $22-billion gas tax fund, a fund which we have doubled, which we have extended, which we have made permanent and indexed, recreational sports infrastructure under the new plan is an eligible category.
Intergovernmental Relations February 28th, 2014
Yes, indeed, Mr. Speaker. Yesterday, the Minister of Infrastructure was pleased to announce a financial contribution toward the ice oval project in Quebec City.
It is important to point out that this contribution comes from uncommitted funds under Quebec's allocation of the existing 2007 building Canada fund, under which amateur sport infrastructure is eligible. The Province of Quebec recently identified this particular project as a priority in its budget.
Any province that has uncommitted funds under the existing 2007 building Canada fund has the option to consider similar approaches.