Peter Braid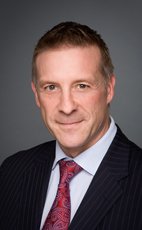 House of Commons photo
Track Peter
Your Say
Elsewhere
Crucial Fact
His

favourite word

is safety.
Conservative
MP for Kitchener—Waterloo (Ontario)
Won his last election, in 2011, with 40.90% of the vote.
Statements in the House
Rail Service Resumption Act, 2015 February 16th, 2015
Mr. Speaker, I welcome the opportunity to rise today to discuss the issue of the work stoppage at Canadian Pacific Railway.
The failure to resolve the labour dispute between CP and the Teamsters Canada Rail Conference, or the TCRC, is having an extremely negative impact on our economy. We heard that earlier from our Minister of Labour.
Knowing that today one in five Canadian jobs depends on exports, it is clear that our prosperity hinges on opening new markets for Canadian goods, services, and investments. Canada is a trading nation, and trading countries must be able to count on a reliable and effective transportation system, including a railway system. This work stoppage at CP could have negative repercussions on Canada's reputation as a reliable trading partner.
CP is one of our two largest railways and plays a pivotal role in North America's supply chain for getting goods to and from Canadian and international markets. CP's rail network spans 22,000 kilometres from the port of Metro Vancouver to the port of Montreal and into parts of the U.S. northeast and the Midwest. CP plays a significant role in moving the majority of Canada's forest products, agriculture and agri-food products, petroleum products, cereal grains, coal, and consumer and manufactured goods, including automobiles.
Here we are today with a disrupted railway system. We have to take the situation very seriously. This is about keeping the Canadian economy healthy and prosperous. It is about making sure Canadian jobs are protected. It is about ensuring that Canadians are able to distribute their products across Canada and the United States. A responsible government must show leadership and act in the interests of all Canadians. That is exactly why we are doing everything we can to help the parties arrive at an agreement.
Let me give an idea of how badly the work stoppage at CP is affecting our economy. A work stoppage in rail transportation in Canada has such an important impact on so many people and industries that the cumulative effects are significant. For example, a railway stoppage could cause layoffs in manufacturing and automobile production. The work stoppage at CP will have other major impacts on workers and their families. I am talking not just about job losses, but also about the broader impact for the hundreds of thousands of people who depend on the goods carried by rail.
A work stoppage at CP would also have an adverse impact on the movement of grain, which is only now returning to normal conditions following last year's backlog. As members may recall, in March of last year our government introduced an order in council to ensure that the supply chain operates effectively in delivering Canadian grain to market.
It is not just the industries that rely on freight that will be affected. The railways also provide the tracks for commuters in our country's three largest cities of Vancouver, Toronto, and Montreal. A strike will create slowdowns and congestion in these vital cities.
The economic cost of a work stoppage at CP is profound and will cost our economy an estimated decline of $205 million in GDP per week. We just cannot afford such a loss of productivity and revenue. The world economy is more interdependent than ever before, and a work stoppage like this one will affect both inbound and outbound goods and merchandise in Canada. Our industries could take years to recover from lost business and lost investments caused by this work stoppage. The strike will only further exacerbate the uncertain state of our fragile global economy.
It is clear that we as parliamentarians have an important role to play in helping the parties to resolve this situation. Our economy must be protected. Our products must reach their markets, and Canadian jobs must be preserved.
Canada offers some of the best working conditions in the world and we have a solid reputation for having safe, fair, and productive workplaces.
The Canada Labour Code establishes a framework for collective bargaining so that representatives of both employees and employers have an opportunity to negotiate the terms and conditions of employment.
Our government is doing everything possible to help the parties find a resolution.
Let me explain how we got to this point in the dispute. The collective agreement for CP running trades employees expired on December 31, 2014. In mid-November 2014, the Federal Mediation and Conciliation Service received a notice of dispute from CP.
Of course, since that time, we have continued to make every effort to help both parties reach an agreement. We offered the parties every resource and support set out in the Canada Labour Code, including the appointment of conciliation officers and mediators from the Federal Mediation and Conciliation Service, to help them reach a resolution. There have been numerous meetings between the employer, the union, and FMCS officials, with the aim of resolving the dispute. Moreover, the Minister of Labour has encouraged representatives from CP and the TCRC to continue working together to reach an agreement.
On February 15, a work stoppage began.
A negotiated agreement is always the best solution to any labour dispute. We are still hoping that CP and the TCRC will find a way to resolve their differences. However, we must also be prepared to act to ensure the resumption of rail services at CP.
The entire Canadian population will feel the impact of this work stoppage, not only Canadian businesses. We need to do everything we can to keep our economy rolling. To do that, we have to ensure that CP resumes its operations. We must do what is necessary to protect our economy, our workers, and our businesses. All members of this House must act in the best interest of all Canadians.
For this reason, I stand here today to urge all hon. members to quickly pass this act to provide for the resumption of rail service operations. I strongly encourage each of my colleagues to support the bill so that we can continue creating jobs, growth, and long-term prosperity for all Canadians.
Infrastructure February 6th, 2015
Mr. Speaker, I know that the Liberals have been out of government for some period of time.
I would be pleased to sit down with any member of the Liberal caucus to brief them on the new building Canada plan and to refresh them on how government accounting and the estimates process works.
This Conservative government is making record investments in infrastructure: $2 billion in gas tax funding flowing to municipalities today. As we speak, under the new building Canada plan, already projects estimated at $5 billion have been identified.
Infrastructure February 6th, 2015
Mr. Speaker, one of the key pillars of the new building Canada plan is the gas tax fund.
Here is what our government has done with respect to the gas tax fund: We have doubled it. We have made it permanent. We are indexing it moving forward.
The municipalities receive over $2 billion a year just through gas tax transfer funding. That funding is making a difference today, in every municipality across this great country.
Infrastructure February 6th, 2015
Mr. Speaker, that member is misleading the House.
Our government's investments in infrastructure are three times greater than the previous Liberal government. These investments are building roads, highways, and bridges. They are expanding public transit.
What would the opposition do? It would hike taxes, run deficits, and leave a burden of debt to our kids and grandkids.
Infrastructure February 6th, 2015
We are making record investments, Mr. Speaker. The new building Canada plan has been open for business since last March. In less than a year, projects representing an estimated $5 billion have already been identified for funding. We are there as a major partner with municipalities and provinces. We are renewing infrastructure. We are creating jobs and prosperity and enhancing the quality of life for all Canadians.
Infrastructure February 6th, 2015
Mr. Speaker, once again, that is incorrect. Furthermore, I would add that we will take no lessons from the Liberals, either on investing in infrastructure or on balancing the budget. When they were in government, they did so little on infrastructure. How did they balance the budget? They did it by slashing transfers to health care and education and by starving municipalities. Our government has been repairing the damage ever since.
Intergovernmental Relations February 6th, 2015
Mr. Speaker, as I have clearly explained, we are making record investments in public infrastructure across the country, and this includes record investments in public transit.
Since we formed government in 2006, we have invested close to $8 billion in public transit alone. This includes important investments in the new LRT system in my own home community of Waterloo region.
Intergovernmental Relations February 6th, 2015
Mr. Speaker, in actual fact, municipalities and provinces own 95% of the public infrastructure in Canada. Notwithstanding this fact, the federal government is still there as a major partner.
We are also taking a leadership role with respect to federally owned infrastructure. Last fall, the Prime Minister announced $6 billion for federally owned infrastructure. These important investments will be made at national historic sites, Canadian Armed Forces facilities, research centres, and Coast Guard facilities, just to name a few.
Intergovernmental Relations February 6th, 2015
Mr. Speaker, our government has introduced the largest infrastructure plan in Canadian history. It amounts to $75 billion over the next decade. This includes a $53 billion new Building Canada plan to provide significant support for municipalities, provinces, and territories.
In less than a year, numerous projects have already been approved. An estimated $5 billion worth of projects have already been identified for funding. The projects include a new public transit system in Edmonton and highway systems in many other provinces.
Infrastructure February 5th, 2015
Mr. Speaker, as I have explained time and time again, the new building Canada plan has been established to support municipalities and provinces. It is a 10-year plan. It is the largest infrastructure investment that any federal government has ever established. It is available today for municipalities to apply, and the gas tax fund is flowing to meet priorities today.