Peter Braid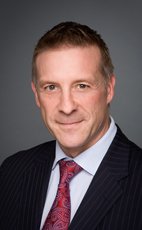 House of Commons photo
Track Peter
Your Say
Elsewhere
Crucial Fact
Conservative
MP for Kitchener—Waterloo (Ontario)
Won his last election, in 2011, with 40.90% of the vote.
Statements in the House
Combating Counterfeit Products Act June 12th, 2013
Mr. Speaker, I appreciate the question from the hon. House leader for the NDP at this late hour of the evening. To answer his question, there is a great deal of openness and collaboration at the industry, science and technology committee. I think that is one of the aspects of the committee that all committee members enjoy.
It was in this committee—as a result of a motion I triggered, I might add—that we had a very comprehensive study on the issue of intellectual property. It was in the course of the study that it was further underscored how important it is to deal with this issue of counterfeit goods. We heard from industry and, in fact, we even heard from one of the NDP House leader's colleagues, the member for Windsor West, who said:
With foreign counterfeiting and intellectual property theft having a significant impact on our manufacturing industries, in particular the tool, die, and mould sectors as well as auto and aerospace sectors, additional measures are needed to intervene to halt the serious economic damage that is occurring.
We could not agree more. That is why so soon after our study at the industry committee the government tabled this proposed legislation. The legislation will soon go to committee, and we look forward to further discussion and debate on this matter.
Combating Counterfeit Products Act June 12th, 2013
Mr. Speaker, as the member of Parliament for Kitchener—Waterloo and as a member of the industry, science and technology committee, I am pleased to have the opportunity to rise this evening to speak to Bill C-56, the combating counterfeit products act, at second reading.
The flow of counterfeit and pirated goods crossing our border is of mounting concern. Knock-off goods undermine the integrity of legitimate Canadian businesses and raise their costs. They deceive consumers and often put their health at risk. They siphon off tax revenue and fuel the growth of organized crime. For all of these reasons, I support Bill C-56, the combating counterfeit products act, which is one more step in our government's march toward a modern and strong intellectual property regime.
For my part today, I would like to look at how the proposed act would promote public safety by fighting serious and organized crime.
First, however, let me reflect on the nature of counterfeit and pirated products, why they are so hard to detect and why they have become such a pressing issue.
Modern counterfeiters operate in more subtle ways than they did in the past. They often remain out of sight, and their clandestine goods reach our borders unannounced and too often undetected. What is worse, their wares often make it all too easily onto the open market to be sold to often unsuspecting customers and consumers.
Counterfeit goods can take the form of consumer products such as clothes, appliances and toiletries—household items that we need to be safe—and even health products like medications that Canadians rely on for their families. Frankly, they can be anything that can be produced and distributed for profit.
Modern-day counterfeiters have an utter contempt for copyright and trademark laws, for the health and safety risks posed by unsafe or inferior products, for the lost tax revenue for our infrastructure and essential services, for the lost profits for intellectual property owners and for lost consumer confidence in the marketplace.
It is disturbing to note this criminal activity is also becoming more common. Between 2005 and 2012, the RCMP estimates that it investigated more than 4,500 cases of intellectual property crime in Canada. During that same period, the value of counterfeit products seized by the RCMP skyrocketed from $7.6 million to $38 million.
As high as these numbers are, they are only a drop in the ocean. Remember that $38 million represents the value of the seized products. How many other products manage to cross the border? How many more millions of dollars were lost? How many more consumers were put at risk?
One fact is clear: counterfeiting is on the rise not just in Canada, but around the world.
At least two House of Commons committees have published detailed reports confirming the growing threat posed by these goods, not only to the Canadian economy but also to health and to safety.
Many of our trading partners have already taken steps to strengthen their intellectual property enforcement regimes. We cannot afford for Canada to be at a disadvantage compared to our peers. We need a made-in-Canada solution that takes account of the key international developments in the fight against commercial counterfeiting.
For several years industry associations have been pushing for changes to Canada's intellectual property legislation. I am proud to say that Bill C-56 responds to demands for a modern approach to combat counterfeiting and piracy.
Once passed, the bill will help reduce the availability of counterfeit and pirated goods in Canada. In so doing, it would protect the integrity of our economy, support Canadian growth and jobs, and help protect Canadians from the health and safety risks posed by harmful counterfeit goods.
From a public safety perspective, a successful attack on counterfeit goods also means taking a lucrative source of revenue away from serious and organized crime. To that end, the bill would introduce new enforcement tools to strengthen Canada's existing intellectual property regime, both within Canada and at our borders. It would also bolster existing protections against commercial counterfeiting activities.
In this way we would be better equipped to prevent large shipments of counterfeit goods from entering Canada. By disrupting the distribution of illegitimate goods, we would make it more difficult for organized crime to make a profit.
Let us make no mistake: the collection and distribution of significant quantities of counterfeit products is not the random work of a few isolated individuals. The scope of the problem and the profit involved would suggest that organized crime is involved.
What is the attraction? Organized crime can take the profits from counterfeit goods to support any number of nefarious activities, from trafficking drugs to smuggling firearms. In other words, the profits from all these fake products are buying real drugs and real guns and threatening the safety of our streets and communities.
Our government stands firm in the fight against organized crime. The bill would give the RCMP new tools to combat the threat posed by counterfeit and pirated goods when serious and organized crime is believed to be involved.
At the same time, it would not be used at the border to search individual travellers who happen to possess counterfeit or pirated goods for their personal use. I will have more to say about the role of consumers in a few minutes, but first let me provide a more detailed overview of the proposed legislation.
It often takes years of hard work and significant investment to develop intellectual property, not to mention the huge effort to turn that property into a brand that consumers identify and trust. Counterfeit goods, then, do not simply result in lost sales for trademark and copyright owners: they also undermine hard-earned reputations and can put the very existence of businesses at risk.
The proposed legislation would help Canadian businesses protect their brands and works. Currently, if counterfeit trademark or copyright goods are sold in the marketplace, for example, the rightful owners could take legal action through civil courts. Specifically, they could ask for civil remedies for the manufacture, distribution and possession with intent to sell counterfeit goods, but how do the rightful owners stop these goods from entering the market in the first place?
Under current legislation, rights holders must first get a court order to have authorities detain suspicious goods at the border. The amount of specific information needed to obtain a court order can lead to delays that work to the advantage of criminals.
Bill C-56 would streamline this system, allowing trademark and copyright owners to submit a so-called request for assistance to the CBSA and provide information to help identify suspicious goods, thus assisting rights holders to seek civil remedies.
These officers in turn would share information about the detained goods with rights holders. Armed with this evidence, rights holders could then pursue the matter in the courts, as I mentioned a few minutes ago. This collaborative approach would help take the wind out of the sails of organized crime.
Of course, the bill supports the Canadian judiciary system for determining who has copyright and trademark rights, thereby protecting against abuse or misuse of these new border measures.
Rights holders would pay the costs associated with the detention of goods, and the proposed legislation would also contain safeguards for information sharing. Importers would also be notified if their shipments were detained and would have the right to inspect them.
Finally, if the system was being abused, the Canada Border Services Agency could remove a rights holder from that request for assistance process, so there are safeguards.
While the new act would introduce civil remedies, it would also strengthen our criminal law.
Currently the Criminal Code has limited offences relating to trademark fraud. The laws primarily target conduct related to forgery of a trademark; possessing instruments for forging a trademark; defacing, concealing or removing a trademark; and passing off wares or services as genuine, with intent to deceive.
These offences, however, do not go far enough. That is why the bill would make it an offence to sell, distribute, possess, import and export counterfeit goods for the purpose of trade. Offenders would be subject to fines and face possible jail time.
In addition, new criminal offences for possessing and exporting pirated goods for the purposes of trade would be added to the Copyright Act. That would allow the RCMP to seize counterfeit and pirated goods. These provisions were not proposed lightly, but considering that profits from such goods can end up in the hands of organized crime, we need to pursue and prosecute offenders more diligently. That is why the proposed legislation would provide new powers to investigate commercial counterfeiting.
Mr. Speaker, you will note now that I said "commercial counterfeiting". The proposed legislation will not result in searches of travellers at the border who may possess counterfeit and pirated goods for their personal use—we know that consumers do not always know the origin of a product they acquire in good faith for personal use—nor will the government be pounding on the door of law-abiding citizens who may own knock-off DVDs.
The proposed new authorities to seize goods and prosecute are intended to be used against those who knowingly bring in counterfeit goods with the intent to sell, rent or distribute them in the marketplace. That said, I believe consumers play a role in the fight against counterfeit goods. Canadians are increasingly aware that commercial counterfeiting is not a victimless crime and that knock-off goods do hurt. They hurt intellectual property owners who lose hard-earned income. They hurt law-abiding Canadian taxpayers, as commercial counterfeiters do not pay their share. They hurt the entrepreneurial drive that stimulates innovation and fosters new economic growth. Most insidiously, they hurt innocent people through defective products that maim, injure and sometimes even kill.
In the end, Canadians pay a truly high price for the fake products commercial counterfeiters sell. By being smart consumers, all Canadians can help us combat the scourge of counterfeiting and piracy. In so doing, we can all do our part in the fight against serious and organized crime.
I would like to close by putting Bill C-56 into a larger legislative and policy context. This new act is part of this government's ongoing commitment, a commitment I have been very proud to be involved in, to strengthen protection for intellectual property and to ensure our communities are safe.
The bill would complement the Copyright Modernization Act that recently came into force. Together these two pieces of legislation would create a comprehensive approach to the protection of intellectual property rights. I want to reassure the House that Canada is committed to the efficient flow of legitimate goods across our border. We will work with all of our trading partners to ensure that our actions to enforce intellectual property rights do not themselves become barriers to legitimate trade. Our country so depends on the flow of trade.
Canada has always been a trading nation, and no more so than now, but for all the benefits brought by the global economy, there are associated risks. Faced with an escalating threat of counterfeit and pirated goods and in response to the calls for action from industry, the government has tabled this bill before the House. I believe Bill C-56 is fair and balanced legislation that helps us tackle the scourge of counterfeit and pirated products while protecting the rights and the interests of individual consumers, travellers and legitimate business.
By passing this bill, we not only protect industry, consumers and government revenue, but we can also make progress against serious and organized crime. For all these reasons, I urge all members of the House to join me in swift passage of the bill.
Petitions June 12th, 2013
Mr. Speaker, I have one petition to table today. It is signed by constituents from my riding of Kitchener—Waterloo. The petition deals with the issue of cluster munitions.
Fair Rail Freight Service Act May 29th, 2013
Mr. Speaker, I want to thank this colleague and others who are part of the NDP caucus for their support of this legislation. Even the NDP recognizes that this legislation is important to Canada's economy and to our resource-based industries across this country.
I am not a member of the transport committee. I cannot speak to exactly the process that occurred at committee. What I can tell members is that the consultation process with stakeholders for this particular piece of legislation was extremely extensive, over a multi-year period. Stakeholders, industry, and the freight industry, are particularly pleased with this piece of legislation.
We look forward to the opportunity of moving it forward. That includes the important component of administrative monetary penalties. With this piece of legislation, like any other mechanism through federal legislation, administrative monetary penalties are paid to the Crown.
Fair Rail Freight Service Act May 29th, 2013
Mr. Speaker, my colleague has really hit the nail on the head. As you know, Mr. Speaker, our government's number one priority is jobs and economic growth. That is what is at the foundation of Bill C-52. It is to help support Canada's economy, to support our important resource centre, particularly in the western parts of our country, and to ensure that our resource industries, our small and medium-sized businesses, can get their products to market.
We are a trading nation. It is absolutely critical that businesses can rely on transportation networks, in this case our rail networks in the country, to sell their products, to get their products to market and to do that efficiently and effectively. That is exactly what this legislation will do.
Fair Rail Freight Service Act May 29th, 2013
Mr. Speaker, I am very pleased to rise this evening to speak to Bill C-52, the fair rail freight service act. The bill would amend the Canada Transportation Act to improve the reliability and predictability of rail freight service in Canada.
From the birth of our nation at Confederation to the present, railways have played a very critical and significant role in the forming of our great country. However, the world has changed over this period. Revolutionized by changing technology, the globe has been made smaller by faster, more efficient means of transportation and communication.
At the same time, the fundamentals of our economy have stayed the same. We are a trading nation and we need a transportation system to move our products to market. Nowadays shippers have a range of choices: air, rail, truck, marine when they transport their products to market. Shippers make business decisions regarding how best to transport their goods to market and the quality of service is a key component of this.
The "just in time" world has changed customers' expectations of service, making them demand greater precision and reliability. The fierce competition of the global economy combined with Canada's size and proximity to markets increases the pressure on service as we compete to sell to the world. Each mode works to respond to these demands. In our diverse economy, a shipper's transportation requirements depend on what he or she needs to move and the best mode of transport to get it there.
For example, pharmaceutical companies rely on air cargo to move medicines around the globe quickly and under controlled conditions. Retailers rely on trucks to move food and consumer goods from distribution centres to stores to serve shoppers. Of course our natural resource sector and manufacturing sector rely on rail to move raw materials and finished goods such as automobiles to market.
Our Conservative government has an interest in how the entire transportation system functions in support of the country's trade. Economic growth remains this government's top priority. This is demonstrated by our transportation and trade corridor initiatives that promote the efficiency and effectiveness of the system as a whole to bolster international trade.
To keep our transportation system as competitive as possible, we work with other levels of government and multiple stakeholders to ensure that we have appropriate policies and programs in place. Effective rail policy and legislation is a core element of our Conservative government's approach to ensuring the transportation system remains prepared to support our trade agenda.
Rail plays a prominent role in our economic success because it creates efficiencies by its economies of scale. It offers a means to transport bulk commodities and heavy goods over long distances at a relatively low cost. Because of this, rail has remained a critical part of our economic success and our ability to trade, especially as we promote our responsible resource agenda. This is why our government has made rail freight service a priority and has brought forward Bill C-52.
The Canada Transportation Act contains measures that contribute to the productive functioning of a rail-based supply chain and shippers' ability to obtain the rail service that they require.
The Canada Transportation Act provides a series of provisions that shippers can use to address rate and service issues. To start, if a shipper feels that a railway's rate is too high, the shipper can challenge the rate through the final offer arbitration provision of the Canada Transportation Act. Both the shipper and the railway present their cases before an arbitrator, and the arbitrator selects one of the offers to establish the rate.
In addition to the rate or the price for moving traffic, a shipper may feel that the railway's charges for additional services, such as the cleaning of cars, are too high. Through another provision in the Canada Transportation Act, the shipper can complain about such extra or ancillary charges to the Canadian Transportation Agency. If the agency finds the charges are unreasonable, the agency may establish new charges.
Finally, if a shipper feels that the railway has not been fulfilling its obligation to provide suitable and adequate service, the shipper can seek redress under the level of service complaint provision. The agency would investigate the complaint and determine whether the railway has fulfilled its obligations. The agency has broad powers to order corrective measures if it determines that the railway is not fulfilling its obligations.
The Canada Transportation Act clearly provides shippers with a suite of measures to help them manage their commercial relationship with the railways.
Bill C-52 would constitute a new provision on service to assist shippers. The new provision provided in the fair rail freight service act is an additional measure that would complement the existing suite of provisions under the Canada Transportation Act, some of which I have just described. The bill's goal is to provide shippers with the right to a service agreement and a process to establish one in the event that commercial negotiations fail.
Increasing the clarity and reliability of rail freight service is important to shippers. Shippers told us they would like to have a comprehensive service agreement in place in order to plan their business. Bill C-52 would provide this by giving the arbitrator the ability to impose detailed elements of service. Specifically, an arbitrator could establish operational terms that railways and shippers must follow to move traffic. This could include commercial or communication protocols, with internal escalation procedures and performance standards and metrics as appropriate. Operational plans to address potential service failures could include recovery plans to address how to recover from a force majeure, and finally, there could be the provision of incidental services by the railway and whether the railway can charge for the operational terms and incidental services that the railway is required to provide.
The new service arbitration provision would provide shippers with a fast 45-day process to have the terms of the rail freight service established if they cannot negotiate them commercially.
Bill C-52 would create a new enforcement mechanism to hold railways accountable for providing the imposed service. Administrative penalties of up to $100,000 for violation could be issued to a railway company if the agency confirms a breach of an obligation in an imposed service contract.
Bill C-52 would provide shippers with a powerful new tool to strengthen rail freight service, in addition to the existing provisions. Shippers would still retain the right to use any of the other measures in the act, which shippers told us was very important.
Shippers have supported the introduction of the bill as critical to addressing rail freight service issues and improving their leverage with the railways.
In conclusion, throughout the history of this great country, freight rail transportation has played a vital role in developing our economy. Many shippers rely on rail to get their products to market efficiently, predictably and at competitive costs. When they have challenges with their rail service or with rates, they can use existing measures in the Canada Transportation Act.
The fair rail freight service act, Bill C-52, responds to shippers' needs for better rail freight service. In a fast, powerful and effective manner, our government has made this a priority. I hope that all members join me in supporting the bill.
National Charities Week May 28th, 2013
Mr. Speaker, I am very pleased to rise in the House once again to speak to my private member's bill, Bill C-458. I would like to begin by thanking all of my colleagues in this place who have spoken to the issue of my bill, and who have also spoken about the importance of the charitable sector in Canada.
As members know, my bill proposes to extend the deadline for charitable donations by 60 days, so that eligible donations made up until March 1 may be claimed in the previous calendar year. In addition, it would establish the last seven days of February as National Charities Week in Canada.
Canadians are among the most generous people in the world. When I look around my community of Kitchener—Waterloo, I see numerous events that provide support for worthwhile causes. I know that this is happening in communities across the country. For example, just this past weekend, I attended the annual Great Strides walk that raises funds for cystic fibrosis research. Hundreds of people participated in this event and almost $200,000 was raised that will support the great work of Cystic Fibrosis Canada and help find a cure for this disease. I might add that the walk that was held in Kitchener—Waterloo raised the second-highest amount in the country, and we are very proud of that.
Not only do Canadians strongly support their local charities, but as global citizens we also recognize our responsibilities internationally. Earlier this month, I had the privilege to travel to Africa with the Governor General. Everywhere we went we saw the impact of Canada's contributions to improve the lives of people in the developing world. I can say that we are well regarded for our international aid efforts and that is thanks, in part, to the generosity of individual Canadians.
In the four and a half years that I have been a member of Parliament, I have had the opportunity to present two items of private members' business. I have chosen to focus on supporting the charitable sector because I believe the sector is a foundation of a strong society. There are two aspects to creating positive change that will benefit the charitable sector. The first is to raise awareness. As Canadians, we need to be more aware of the work that is being done on the front lines in our communities, and consider how we can further support these important efforts. The second aspect is to take action. As members of Parliament, we come here to try to make a difference, and I think we are making good progress with regard to charitable organizations.
I was very proud that our government introduced the first-time donors super credit in our last budget, which would boost the charitable tax credit by 25% for new donors. This was a response to the recommendations of the finance committee following a study that was instigated by my private member's motion, Motion No. 559. Building on this momentum, I am pleased to now have the opportunity to advance this particular initiative.
There are a number of reasons that I believe Bill C-458 would lead to increased support for charities. It would move decisions on charitable giving away from the hectic holiday season. It would raise awareness of the tax benefits of charitable donations and encourage people to consider giving as part of their tax and financial planning. It would create a second season of giving, which would be further underscored by National Charities Week at the end of February. I believe that by combining an awareness campaign with a tangible measure that would motivate increased giving, Bill C-458 would benefit our charitable sector.
I was pleased during the first hour of debate, and it appears the second hour as well today, to hear support for Bill C-458 from all sides of this House. I believe my colleagues recognize the potential benefits of extending the deadline and would like to see this bill examined further in committee to discuss the merits and to get direct input from the charitable sector. I thank the House for the opportunity to bring forward Bill C-458. I encourage all members to support my bill as we work together for the greater good to strive to make a difference in the lives of the constituents we serve.
Committees of the House May 9th, 2013
Mr. Speaker, I have the honour to present, in both official languages, the 11th report of the Standing Committee on Government Operations and Estimates in relation to its study of the main estimates for the fiscal year ending March 31, 2014.
Petitions May 2nd, 2013
Mr. Speaker, the second petition relates to the Canada Elections Act. In this case, as I understand it, signatures were obtained over a period of approximately two years.
Petitions May 2nd, 2013
Mr. Speaker, I have two petitions to present today.
The first relates to the issue of genetically modified alfalfa. These individuals are concerned about the potential impacts on the organic food industry.