Rick Dykstra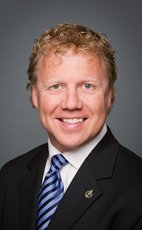 House of Commons photo
Track Rick
Your Say
Elsewhere
Crucial Fact
His

favourite word

is actually.
Conservative
MP for St. Catharines (Ontario)
Won his last election, in 2011, with 50.90% of the vote.
Statements in the House
Copyright October 10th, 2014
Mr. Speaker, I feel bad this morning for the abuse that you are taking from the members of the opposition on these questions. It is just unacceptable.
We certainly know who is twisting in the wind this morning, but we are certainly not going to comment on rumours and speculation. Our position has always been clear. There is a public interest in ensuring that politicians are accountable for their actions, accountable for what they say in public settings. Why would the opposition not want to be held accountable?
Copyright October 10th, 2014
Mr. Speaker, I do not think it is this party that is trying to hide anything. We are actually trying to make it usable by parties when expressions are made by individuals that should be allowed to be seen by the public.
If members did not like my first quote, I have another one from David Lametti, property and IT law professor at McGill University, the aspiring Liberal candidate, who said:
...relying on copyright rights to do the work of restricting this kind of speech distorts the purpose of copyright and the balanced view that our Supreme Court has consistently articulated over the years.
I do not know if members want "yes" for an answer.
Copyright October 10th, 2014
Mr. Speaker, it is absolutely untrue that Mr. Geist was quoted out of context. In fact, I have the quote right here. It states:
...copyright law should not be used to stifle legitimate speech....

...attempts to use copyright to claim absolute rights over the use of a portion of a video clip is surely counter to basic principles of fair dealing (in Canada) or fair use.
That is a quote and it is pretty clear.
Copyright October 10th, 2014
Mr. Speaker, I know the opposition member well and I understand why he is so adamant about this issue. I certainly would not want his leader's quotes to be used over and over again against him as well.
However, at the end of the day, we believe that this has always been protected under the fair dealing provisions of the law, and if greater certainty is necessary, we are prepared to provide it.
Copyright October 10th, 2014
Mr. Speaker, David Lametti, who is a property and IP law professor at McGill and an aspiring Liberal candidate, said of this issue, "...protecting political discourse or speech ought to be a priority in a democracy, even if we don't like or agree with the speaker or the content."
He went on to say, "And relying on copyright rights to do the work of restricting this kind of speech distorts the purpose of copyright and the balanced view that our Supreme Court has consistently articulated over the years."
We agree with him, and so should the opposition.
Copyright October 10th, 2014
Mr. Speaker, first and foremost, we are not going to comment on rumours and speculation within the Liberal Party.
However, we will certainly make our position clear. It is that there is public interest in ensuring that politicians are accountable for their actions and accountable for what they say in public settings, and major television networks should not have the ability to censor what can and what cannot be broadcast to Canadians.
Islamic State October 10th, 2014
Mr. Speaker, in Iraq, 100,000 Christians have fled their homes, humanitarian aid workers and journalists are being decapitated, women and girls are being forced to suffer horrific abuse, and anyone who disagrees with these things becomes a target of violence.
What are the root causes of these problems? What are the root causes of this violence and misery?
It is clear that the root causes of these problems are terrorists from ISIL, and I am proud that this House voted to do something about it.
ISIL is a serious threat. ISIL has explicitly threatened Canadians. ISIL has robbed, raped, and murdered thousands of innocent people. Canadians across the country agree that someone should do something about it.
So What are we going to do? We cannot just hope that ISIL goes away. We cannot just hope that someone else will fix the problem.
I commend members of this House who voted to allow our troops to conduct air strikes against ISIL. The world needs Canada to take action, to defend the defenceless victims of ISIL, and to stop these terrorists.
National Fiddling Day Act October 7th, 2014
Mr. Speaker, today I am here as well to talk about Bill S-218, an act respecting national fiddling day. I would like to credit my colleague, the member for Miramichi, who sponsored the bill in the House.
Since the days of the voyageurs, fiddling has been part of Canada's cultural fabric. People from many different cultures have come to Canada, shared their ways of playing the fiddle and offered their own interpretations of traditional fiddle music. In fact, today the fiddle is commonly used in most genres of music, whether it be folk, new age, country, bluegrass or jazz. There even seems to be a resurgence of fiddle playing, with the fiddle appearing in the music of popular artists and groups in recording studios, at festivals, performance halls, and civic arenas across our country.
Today, in families, lessons, workshops, competitions and concerts, fiddling is being celebrated across Canada by all generations. In Canadian cities, towns and villages throughout the country, there are festivals taking place, and whether dedicated to the arts, music, or cultural traditions, one will often find a fiddler on a festival stage, continuing Canada's fiddling tradition.
In fact, many festivals across Canada bring fiddlers and their fans together to celebrate the fiddle and the cultural traditions associated with it. Many of these festivals are supported by programs such as the arts presentation fund and the building communities through arts and heritage fund. These programs support many festivals and Canadian performers by providing funding to organizations to celebrate their community, their past and their present, as well as to ensure that Canadians have access to the performing arts and artistic talent.
For instance the organizers of Festival La Grande Rencontre, which celebrated its 22nd season this past summer, takes pride in providing an environment where audiences can rediscover the richness of music right in the heart of Montreal. The festival offers a four-day program packed full of concerts, dances, workshops, master classes on the violin and fiddle, and much more. With such a variety of activities for any music enthusiast, the festival brings together artists and musicians to entertain audiences of all ages. Fiddle players from across Canada and the U.S. come and are happy to participate in La Grande Rencontre.
There is also Winnipeg's winter festival, the Festival du Voyageur, which has been celebrating Manitoba's francophone heritage since 1970. Over 10 days in February, organizers focus on revelling in Manitoba's rich history and culture reflecting the voyageur era. Visitors to the festival can actually visit l'Auberge du violon, where fiddling is the heart of the entertainment and the voyageurs' joie de vivre comes to life. With homemade dinners, a large dance floor and a cordial feel, the Auberge is a giant house party, bringing together friends and family, surrounded by fiddlers. Today, after 44 years of revelling, the Festival du Voyageur continues to grow, going from a four-day celebration to a 10-day province-wide festival that attracts over 95,000 visitors. The festival certainly offers a welcome boost amid a Winnipeg winter, as it celebrates the voyageur era and the joie de vivre of Manitoba's francophone heritage.
A little further west, in Saskatoon, is the John Arcand Fiddle Fest, which is celebrating its 17th year and continuing to engage the community and create an awareness of Métis culture. Fiddle Fest offers fiddle workshops and presentations, and a showcase for youth and talent, all with the objective of promoting and preserving the Métis traditions of fiddle music and dance. With two full days of workshops, the Fiddle Fest offers festival goers an opportunity to nurture their creativity with the great fiddling masters of the world, and it has demonstrated its appeal to Canadians of all ages.
There are many other festivals across Canada that celebrate the fiddle, such as P.E.l.'s Rollo Bay Fiddle Festival, and Nova Scotia's Maritime Fiddle Festival, which is celebrating its 64th year in 2014.
This year also marks the 25th anniversary of the Canadian Grand Masters fiddling championship. The Canadian Grand Masters works to promote and preserve Canadian fiddling and its traditions and to recognize Canada's extremely talented fiddlers. Held every year in Ottawa at the end of August, the championship invites approximately 30 fiddlers to compete for the title of grand master.
The Canadian Grand Masters Fiddling Association emphasizes traditional fiddling, ensures a full representation of Canadian fiddling styles, and embraces the regional diversity of Canadian fiddling. Fiddlers compete for the title of Grand Master by showcasing their talents to judges and to audiences, making this an event that fiddle masters look forward to every single year.
One of my former constituents, Alexander George, has played in Nova Scotia, Ottawa, and my community of St. Catharines. At 13 years old, Alex is the youngest member of the Niagara Old Tyme Fiddle Club, and he attended the Grand Masters workshop this year. This is what he has to say about fiddling: "Fiddle music is fun and the musicians have a great time sharing their music. Fiddling in kitchens and around campfires is a very social activity where people can't help but have a good time".
I am glad we can support young artists like Alex by giving them an opportunity to develop their craft and to follow in the footsteps of St. Catharine's own Abbie Andrews, who along with his band, the Canadian Ranch Boys, helped to pioneer country music in our country.
The Canadian Grand Masters fiddling championship, its support for preserving traditions, and the opportunities it provides young musicians like Alexander speak to the essence of Bill S-218.
I need to mention that every single year, in May, the city of St. Catharines hosts the Folk Arts Festival, which is the longest running folk arts festival in our country. It is there that we hear from so many different communities and so many different fiddle players what it is like to understand the culture of not just our country but of the Niagara region. It demonstrates the diversity of fiddling in regions across our country.
Finally, I want to add that Canada has lost a fiddling legend. Renowned Cape Breton fiddler, Buddy MacMaster, died this past August. A member of the Order of Canada, Mr. MacMaster has often been credited with bringing Cape Breton fiddling to the world stage.
Early in his life, as a station agent for the Canadian National Railroad, Mr. MacMaster often worked the late shift at a depot outside of Truro. During the quiet times of the night, Buddy would often practise his fiddle. The train dispatcher and the other station agents throughout the Maritimes would call into the railroad line just to listen to him play.
Mr. MacMaster was generous with his talent, rarely turning down an opportunity to play and taking time to teach generations of fiddlers, who travelled from around the world to Cape Breton to learn from him. While we have lost a Canadian fiddling legend, we know that he lives on in the playing of fiddlers with whom he shared his gift.
To recognize the role of fiddling in our heritage as well as amazing Canadian fiddlers, like Abbie Andrews and Buddy MacMaster, who share their music traditions with Canadians throughout our country, we should proclaim the third Saturday in May National Fiddling Day across Canada.
Telefilm Canada October 3rd, 2014
Mr. Speaker, I am pleased to table, in both official languages, and for referral to the Standing Committee on Canadian Heritage, Telefilm Canada's 2013-14 annual report, as per section 23(2) of the Telefilm Canada Act.
In 2013-14, the success of the Canadian audiovisual industry radiated beyond our borders into new markets. Telefilm Canada, along with an array of partners, ensured that Canadian talent was front and centre, gaining new fans throughout the world.
Eksperimenta October 3rd, 2014
Mr. Speaker, Canada will be taking part in the 2014 edition of Eksperimenta, which is gearing up to host 11 countries from around the world and which will be showcasing artworks created by youth between the ages of 16 and 23.
The Canadian exhibition in Eksperimenta 2014 will consist of approximately 50 works of art representing 10 high schools from across Canada, from British Columbia to Nova Scotia. These artworks range in media, including digital photography, video animation, mixed media and a virtual reality environment.
Manitoba teacher Ann Donald and Brock University's Dr. Peter Vietgen will be travelling to Estonia during the week of October 20 to 25 to install the Canadian exhibition of youth art and deliver presentations about teaching contemporary art in high schools.
I would like to commend Dr. Vietgen for his work and congratulate St. Catharine's students Briun Pol, Tim Williamson and Jasmine Singleton who have been selected to exhibit their art to the word in Estonia.