Rick Dykstra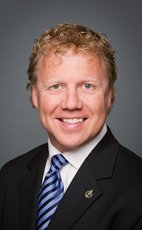 House of Commons photo
Track Rick
Your Say
Elsewhere
Crucial Fact
His

favourite word

is actually.
Conservative
MP for St. Catharines (Ontario)
Won his last election, in 2011, with 50.90% of the vote.
Statements in the House
Questions on the Order Paper September 15th, 2014
Mr. Speaker, the Department of Canadian Heritage has not conducted any studies on the infrastructure at Cape Spear Lighthouse National Historic Site or at Fort Amherst National Historic Site since 2000.
CBC/Radio-Canada June 20th, 2014
Mr. Speaker, I do not know how much clearer we need to make this, but let me quote what the president of the CBC, Mr. Lacroix, said:
A weak advertising market across the industry, lower than expected schedule performance in the key 25-54-year-old demographic on CBC Television, lower than expected ad revenues...and the loss of the NHL contract...have combined to create an important revenue shortfall.
It is up to the CBC to provide programming that Canadians actually want and deserve, not for government to interfere.
CBC/Radio-Canada June 20th, 2014
Mr. Speaker, the CBC already receives significant taxpayer funds and it can operate within that existing budget. In fact, according to CBC, declining viewership in key demographics, the loss of the NHL contract and declining ad revenues are what is causing its challenges. It is up to the CBC to provide programming that Canadians actually want and deserve.
Questions on the Order Paper June 19th, 2014
Mr. Speaker, to date the Department of Canadian Heritage is not aware of any published studies that measure the impact of the children's fitness tax credit on the level of sports participation among young Canadians and on parents' decisions to register their children in physical activities that are eligible for the tax credit. Members should please note as well that the Department of Canadian Heritage has not conducted any research in this area.
Armenian Youth Federation June 9th, 2014
Mr. Speaker, on the weekend, on Saturday evening, I had the opportunity to attend the Armenian Youth Federation's 80th anniversary. The federation itself focuses on education, on its social awareness, athleticism, and cultural awareness. While Boston may have been the first Armenian Youth Federation to open in North America, in 1933, St. Catharines was the first location of a youth federation here in Canada.
This weekend, we celebrated at the Armenian Community Centre, in St. Catharines, a facility that was rebuilt and rejuvenated by the help of the federal government. There was a large group there. The participants enjoyed themselves as adults looking back on when they were part of the youth movement. The Armenian youth are strong here in Canada, proud of their heritage, and proud that they are Canadians in our country. We had a great evening.
Lincoln Alexander Day Act June 2nd, 2014
Mr. Speaker, I am honoured to speak after the members for Saint-Laurent—Cartierville, Hamilton Centre and Ancaster—Dundas—Flamborough—Westdale. They have a done a fairly good job of addressing all the points that should be made about Mr. Alexander, the first being his history in terms of his input into this process of politics, the second his input into being a Canadian citizen and being proud of, and living that type of life, and, third, his commitment to public service.
I will not try to reiterate each and every one of the points that were made, but it should be noted that the government is in support of Bill S-213. It is my hope, as the member for Saint-Laurent—Cartierville mentioned, that the bill is passed unanimously, and I hope that is the case.
I would also note the comments by the member for Hamilton Centre about the opportunities we have every once in a while to work together and speak in unanimity on a specific topic.
Sometimes when folks back home ask me about the conflict or the apparent disagreements that take place in the House of Commons from a government and opposition perspective, I hearken back to the time of minority governments, from 2006 to 2008 and then 2008 to 2011, when, despite all of our differences, time and time again not only was there a requirement for at least one other party to support government legislation, but there was a need for us to work together for the betterment of our country.
I reflect on that a bit when I think about Mr. Alexander and his number of firsts, such as being the 24th lieutenant governor of Ontario from 1985 to 1991, the first black person to hold that position. He was the first person in his family to attend university, where he obtained a law degree. He was the first black member of Parliament and, under prime minister Joe Clark, Mr. Alexander became the first black cabinet minister. He also served an unprecedented five terms as chancellor of the University of Guelph, a first as well. As was mentioned, whenever it came to Lincoln Alexander, being first in a number of these categories certainly befits who he was.
I had a chance to look at his history. This was a man who achieved so many honorary degrees from universities: the University of Toronto in 1986, McMaster University in 1987, the University of Western Ontario in 1988. He skipped a year and did not receive one in 1989, but received one in 1990 from York University, in 1991 from the Royal Military College in Kingston, and in 1992 from Queen's University. Those are not honorary degrees that are bestowed upon just anyone. The fact that one would achieve those from so many different top-notch and respected universities in our country is quite something.
He was also an advocate when it came to education, and equality was one of the most highly regarded beliefs that he had. All members have spoken about his book, which is entitled Go to School, You're a Little Black Boy, and he used that inspiration to pursue higher learning and strove to influence youth to do exactly the same.
When he was lieutenant governor, he had three specific goals at the centre of his mandate: addressing youth-related issues in education; fighting racism; and advocating on behalf of seniors and veterans. He set out to meet these goals by delivering inspiring speeches throughout the country and continually challenged educators to not simply give lip service to anti-racism, but to accept that responsibility and lead.
Having served as a member of the Royal Canadian Air Force, Mr. Alexander was an active advocate on veterans' issues. He was serving as chancellor of the University of Guelph when the devastating events of 9/11 took place. Later that year, while marking Remembrance Day at the university, he took the opportunity to salute the armed forces and delivered a message of hope. He said, "Together, we will battle against narrow perspectives, ignorance, and racism".
It was that objective that he never lost. Whether in grade school, high school, university or in the House of Commons, whether as a lieutenant-governor in the province of Ontario, as a chancellor or as simply a member of the community in Hamilton, he never lost the vigour and fight against ignorance and racism. He noted the toll of suffering and sacrifice that veterans had endured, and urged the crowd not to forget. He also said, "Their blood and tears were the awful price for the peace, comfort, and democracy we enjoy...We should never forget".
Yesterday in the Niagara and St. Catharines community we had one event celebrating Declaration Day, commemorating those who went before us. I do not think Lincoln Alexander actually needed June 6, June 7 or November 11 to remember those who sacrificed themselves for our country and our democracy. He used every day of the year to do that.
It was early in his law career, during a visit to Africa, when he was confronted by the boundless issues of racism, colonialism, political turmoil and poverty, that he discovered his political calling. The trip, he said, instilled in him a sense of pride and shaped his desire to promote leadership within the black community. He credited that trip to inspiring him to become the first black member of Parliament in Canada and eventually the first black cabinet minister of our country.
These achievements served as an example for both the black community and for Canada. Linc was never shy to describe his life as a cabinet minister, and never determined that it was not for him to tell people about that experience. It was that experience that he believed should be transferred to all others in our country, whether they be minority or they be black, that the opportunity to serve in the House of Commons was not something that was for just a few; it was for those who were prepared to serve.
Mr. Alexander was a symbol for democracy and he spoke for anyone who suffered from prejudice or injustice. He believed in unity and he focused on the similarities that bound and drew our country together. He once stated, "One is not elected...to be a spokesperson to any particular segment of the constituency". It showed that his sense of justice surpassed creed, colour and any type of social standing.
Canada prides itself on its diversity. Our diversity strengthens our nation by building an inclusive society that values differences and fosters a sense of belonging. We do not have to look too far over the last number of years to see, each and every year, an average 250,000 new Canadians making that statement and understanding that the principle of belonging is a value that is instituted within them because of the institutions of our great country. Lincoln Alexander was the embodiment of those Canadian values. He stood for justice and equality and most of all he believed in service to others.
Declaring Lincoln Alexander day in Canada would formally recognize, as Canadians, a lifelong commitment to public service and multicultural understanding. It would also serve to underline Lincoln Alexander's leadership in promoting human rights, justice and the importance of education. However, at the end of the day, when we look at the naming of Lincoln Alexander day, it is not something just to commemorate and honour him. What he would have said was to use that day to justify why we needed to keep fighting in our country, whether at the political level, the personal level or within our own communities, the aspects and values of what we are as Canadians in terms of multiculturalism, acceptance and understanding that people who come here, regardless of where the country of origin was or what position they held or what their last name happened to be, that there is an opportunity for them here to become not only permanent residents or Canadian citizens, but to add value to what it is to be Canadian.
I have a feeling the bill will pass unanimously. Every time we celebrate Lincoln Alexander day it is not just to remember Linc, but also to remember who we are as a country, the values we hold as individuals, the values we bring forward, and show the rest of the world what it really is to be Canadian, what it is to lead and to understand what that leadership is.
Every once in awhile, we can look back on the work that we do as parliamentarians and say that we did something right and that we did something good. Today is a step forward in honouring Lincoln Alexander and what he stood for. I certainly look forward to seeing all of us stand in unanimity when the bill is passed.
Strengthening Canadian Citizenship Act May 28th, 2014
Mr. Speaker, we have not taken that away from them. In fact, we have introduced a process, and he is very familiar with it, that students from other countries who come to study in Canada have an opportunity to seek out permanent residency upon their graduation. Permanent residency is a first step for them to reach that citizenship.
However, let us be clear. Canadian citizenship should be at value, at a potential height, that is not only respected but honoured. If individuals come to our country with every intention of studying or working here on a temporary visa and their intentions are to go back to their country of origin, we will honour that. We have the individual having the visa. We have the individual who is allowed to work here and he or she returns home.
However, when it comes to Canadian citizenship, if this is the value that individuals want to achieve, the ability to have Canadian citizenship, then giving up four years of their lives to live here directly on the soil of our country to earn that citizenship, I challenge you to find one person, one Canadian citizen in our country who would not say "That seems pretty fair to me".
Strengthening Canadian Citizenship Act May 28th, 2014
Mr. Speaker, let me just give the member the example of how we achieved the Refugee Protection Act. Consultants must now be licensed. They must be approved. They must work through that process. They are known within the ministry. The minute there is an attempt to take advantage as a consultants the individuals would now have the opportunity to go to the ministry, inform the regulatory body of what happened and an investigation would begin immediately. That has never happened when we have pursued the issue of Canadian citizenship and the ability for those to achieve it through fraudulent means.
If the member takes a look and reviews how successful it has been over the past few years with respect to the refugee legislative changes we have made, he will see that this is a strong supporting mechanism that has worked, and it will work within the framework of our citizenship changes as well.
Strengthening Canadian Citizenship Act May 28th, 2014
Mr. Speaker, I am certainly pleased to follow my colleague, who did such a good job describing and talking about the Citizenship Act and the changes we would make through Bill C-24. I would like to add my part to the point of how our government is planning to strengthen the value of Canadian citizenship.
Canada's 37-year-old Citizenship Act is in need of serious reforms. Its original purpose, of course, was to ensure we had individuals who worked through the process of becoming Canadian citizens and followed through on the legislation and regulation that was put forward at that time.
Indeed, the reforms today are here to work toward stopping the abuse of our immigration system and to put an end to the dubious folks who actually cheapen our citizenship by having zero connection or attachment to our country.
It is clear that our government takes the value of Canadian citizenship seriously. That is why we see this bill here before us today.
Citizenship defines who we are as Canadians, but it comes with certain responsibilities, like respect for the rule of law, contributing to the well-being of our communities, supporting ourselves and our families, and protecting our country.
Citizenship also means that we share a commitment to the values that are rooted in our history, values like peace, freedom, human rights, democracy, and the rule of law. Canadian citizenship is about more than the right to carry a passport. It is about the complete entity of what it is to be a Canadian citizen.
Citizens need to have an ongoing connection to their country, and in this particular case, an ongoing connection to our country of Canada.
As a government and as Canadians, we believe citizenship is truly something special.
When asked, Canadians across this country—especially those who have acquired, or recently acquired, Canadian citizenship—will say how special it is to actually achieve that end and that goal.
We cannot and do not attach a price to citizenship. Unfortunately there are those who would attempt to attach some form of monetary cost to Canadian citizenship.
The changes found in this legislation would be a real step in the fight against attempts to defraud the Canadian citizenship program and to defraud Canadian citizens of what is truly a remarkable feat once one achieves that citizenship.
It is unfortunate, but citizenship fraud is a serious issue in our country. The Government of Canada's investigation into residence fraud continues to grow, with nearly 11,000 individuals potentially implicated in lying to apply for citizenship or to maintain their permanent resident status. These are individuals who were most likely trying to establish the residency requirements for citizenship when they were actually living abroad. These practices demean and devalue what it is to be a Canadian and what it is to achieve Canadian citizenship.
The legislation before us would amend the Citizenship Act to ensure that, not only are we protecting the value of Canadian citizenship against those who would cheapen it, but we are also enhancing and building upon it.
Here is how we are proposing to do that. First and foremost, our citizenship program officers do not currently have the tools to determine if a consultant has been involved with an application for citizenship. We propose to change that and to require that applicants who use a representative when they apply for citizenship use only an authorized representative.
Changes to the Citizenship Act would give the minister the ability to designate a body to regulate and enforce citizenship consultant conduct. These changes would mirror recent changes to the Immigration and Refugee Protection Act.
It was just a couple or three years ago that we passed that new legislation in which a regulatory body within the Ministry of Citizenship would actually oversee and ensure that only consultants who were licensed through the ministry, who were approved through the ministry, and who actually met the guidelines were able to represent both individuals attempting to achieve refugee status, in the case of our refugee act, and individuals attempting to achieve citizenship and who are applying for it through this new act.
In regulating consultants, we would offer a level of protection to newcomers that they do not have at the moment.
We have all heard stories and talk within our constituency offices and our ridings from those who come in to our office to sit down with us and explain how they have simply and very clearly been ripped off. They have been led down the garden path to believe they can achieve citizenship if only they pay $1,000, $5,000 or $10,000 to this individual who does not have a reputation of being able to achieve that end and who is not licensed to work within the province of Ontario.
The amendments would also bring the penalty for committing citizenship fraud in line with the Immigration and Refugee Protection Act. They would increase the penalties for citizenship fraud to a maximum of a $100,000 fine, or up to five years in prison, or both.
The second part of this is we are taking action to strengthen the residence requirements for citizenship. My colleague spoke about that briefly in his remarks as well. Currently the Citizenship Act does not define what "residence" actually means. The act does not say or deem what "residence" or "resident requirements" actually mean when people are applying for and working through the process of citizenship.
Under the current act, prospective Canadians apply for citizenship and are simply required to have resided in Canada for three of the past four years. Our proposed amendment to the act is to stipulate that prospective Canadians would need to be physically present in Canada. This is important, because physical presence in Canada helps newcomers to integrate and establish a sense of belonging and attachment to Canada.
However, it is more than that. It is also about the ability for those individuals to learn what it is to become a Canadian, to learn about our history, to learn about our geography and what happens in the east or west of our country, what happens in Ontario and Quebec, and the fact that we have two official languages. It gives those individuals the length and the breadth of understanding, and the ability to know that when they achieve Canadian citizenship, it is because they earned it and because they understand it.
We will, however, include an exception for applicants who are outside of Canada because they are accompanying either their Canadian spouse or parent who is employed in the Canadian Armed Forces or as a crown servant. This is to prevent these permanent residents from being penalized simply because of their family's service abroad for our country.
It is an issue that we missed in the former bill, Bill C-37, which passed unanimously. I hope this citizenship bill will also pass unanimously. The former bill, Bill C-37, did not cover this instance where an individual had a spouse, parent or child employed in the Canadian Armed Forces. It would not have given those people the ability to achieve citizenship, so we will ensure it is in this act. We also want to lengthen the current residence requirements and require prospective Canadians to be physically present in Canada for four out of the six last years.
The Standing Committee on Citizenship and Immigration had the opportunity to hear key testimony on the bill. Organizations such as the Centre for Immigration Policy Reform and Immigrants For Canada as well as several immigration lawyers all agreed that extending the residence requirements would strengthen the attachment that individuals would have to Canada and that when they received that Canadian citizenship, it would enhance their ability as a Canadian.
Immigration lawyer, Mr. Reis Pagtakhan, noted that the longer an individual lived in Canada, the greater the connection would be. He accurately stated:
Citizenship bestows rights and protections many foreign nationals do not have. As Canadian citizens, they can vote and seek elected office, so it is important that they participate in Canadian life before they become citizens.
I could not agree more. Newcomers should have a deep understanding of Canada's culture and society before they apply for citizenship. We believe Canada has a strong identity, and this bill would build on that sense of nation.
Finally, as part of their applications, applicants would also be asked whether they intended to reside in Canada. If an applicant had no intention to reside in our country after they obtained citizenship, or if the government obtained information to this effect, they would not be eligible for that citizenship.
Our citizenship is highly valued around the world. Canadian citizenship is an honour and a privilege. It comes not only with rights, but it comes with responsibilities. The bill would reinforce that, build on it and take that 37 years since we have worked on the act and make it that much stronger and that much better. It would close a loop that should have been closed a long time ago.
Business of Supply May 15th, 2014
Mr. Speaker, I heard a lot in that speech. I did not hear a whole lot of content. I heard a lot of ideology. I heard a lot of accusations. I heard a lot of threats. However, I did not hear any resolve as to the importance of CBC and its meaning and purpose to Canadians.
Instead of talking about funding, because part of her speech was about the delivery of service CBC provides, could she stand in her place and provide two clear recommendations to the CBC on how it can better refine and define itself in this age of delivery of television services that the CBC could actually use?
She is telling us how great the CBC is. Where is the advice? Where is the help? Where is the assistance? What are the two major principles she believes the CBC should embark upon to solve the crisis and difficulties it is facing right now?