Robert Bertrand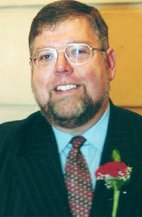 House of Commons photo
Elsewhere
Crucial Fact
His

favourite word

was quebec.
Last in Parliament May 2004, as

Liberal
MP for Pontiac—Gatineau—Labelle (Québec)
Won his last election, in 2000, with 45% of the vote.
Statements in the House
Canadian Heritage May 9th, 2003
Mr. Speaker, culture and the arts are the soul of our communities, and the source of their vitality. Yesterday, the Minister of Canadian Heritage unveiled the names of the much-awaited cultural capitals of Canada for 2003, at a news conference in Vancouver.
Could the Parliamentary Secretary to the Minister of Canadian Heritage please elaborate on this important announcement for the benefit of our colleagues?
Reserve Force May 9th, 2003
Mr. Speaker, I rise today to salute the civilian employers who will be honoured this weekend for supporting the reserve force.
There are approximately 23,000 primary reservists in Canada. To train, take courses or serve in operations, these reservists need their employers' support.
In return, these employers benefit from the solid work ethic, leadership training and special abilities that reservists bring to their civilian jobs.
I want to congratulate Canadian Pacific Limited of Calgary, for being named Canada's most supportive employer. I also want to thank all the employers who have won an employer support award in their respective province, or the support to Canadian Forces operations award.
Reservists devote part of their free time to serving this remarkable country. I therefore invite hon. members to join me in saluting these cooperative employers and the dedicated reserve force personnel of Canada.
Riding of Pontiac—Gatineau—Labelle April 28th, 2003
Mr. Speaker, I am very pleased to be speaking here today, after being absent for several weeks because of health problems.
First, I would like to thank everyone who was cheering for me during my convalescence. Their good wishes and their words of encouragement were of considerable support to me and contributed enormously to my return to health.
I can assure them that I am in good health and ready to shoulder my responsibilities as a member of Parliament, and in particular, ready to represent and serve the people of Pontiac—Gatineau—Labelle for several more terms.
I want to assure my constituents of Pontiac--Gatineau--Labelle that their MP is back on the job, leaner and meaner, and that he is in it for the long run. It is with great pride that I will continue to represent and serve the people of my riding for many more elections.
Literacy December 10th, 2002
Mr. Speaker, I am pleased to speak today about two literacy projects in the riding of Bas-Richelieu—Nicolet—Bécancour, sponsored by the National Literacy Secretariat.
The Ardoise du Bas-Richelieu organization of Sorel-Tracy received $18,000 for its "Journal Alpha Pop l'Ardoise" project. The goal is to produce a newspaper for people with low literacy levels in order to encourage them to take basic literacy training. They plan on producing six of these newspapers.
In Nicolet, the Alpha-Nicolet organization was awarded $14,000 for its "Établissement d'un partenariat: phase 1" project. Through this project, the organization plans to educate parents of students at Curé-Brassard elementary school about their role in preventing illiteracy.
In supporting these two literacy projects in the riding of Bas-Richelieu—Nicolet—Bécancour, the Government of Canada is making good on its commitment to work in partnership to further raise the awareness of Quebeckers—
Charitable Organizations December 6th, 2002
Mr. Speaker, on Wednesday this week, I went to Quyon, a small municipality in Pontiac County, to deliver a cheque for $1,000 to Linda Gagné, coordinator of The Angel Tree, a charitable organization that distributes Christmas presents to underprivileged children in the region.
The money came from the Quebec association of federal Liberal assistants, who started a program a few years ago to make donations to various charities in Quebec recommended to them by their members. This year, four charitable organizations in Quebec received $1,000 each to support their charitable activities.
On behalf of my constituents and everyone who has benefited from the great generosity of the Quebec Liberal assistants, I would sincerely like to congratulate them and thank them for their generous donations to organizations helping the less fortunate.
We can only hope that the commendable efforts of the Quebec association of Liberal assistants will inspire other organizations in the community to follow suit.
Anti-personnel Landmines December 2nd, 2002
Mr. Speaker, this week marks the fifth anniversary of the Ottawa convention banning anti-personnel landmines.
For the past five years, Canada has done much under the Ottawa convention to resolve the issue of anti-personnel mines, and we continue to play an important role in this field.
Last week, the Department of Foreign Affairs announced that the Government of Canada would be investing an additional $72 million in the Canadian Landmine Fund, which supports initiatives aimed at eliminating mines throughout the world.
This fund demonstrates Canada's long-term commitment to implement the convention and alleviate the suffering of communities affected by the presence of mines.
Canada leads international efforts aimed at eliminating anti-personnel mines and alleviating the suffering they cause.
Government Financial Management November 18th, 2002
Madam Speaker, it is with great pride that I rise today to announce that a new study on world economic trends shows that Canada is once again a model to follow.
Indeed, the Conference Board of Canada notes the Liberal government's sound financial management. We succeeded in avoiding the world economic slowdown. Our performance in the area of job creation and economic growth is one of the best. In 2002, over 400,000 new jobs have been created in Canada.
This study merely confirms what Canadians already knew: this government's prudence, accountability and sound management are yielding results.
Today, I want to congratulate our government and encourage it to keep up its excellent work.
Employment Insurance October 11th, 2002
Mr. Speaker, some expectant or nursing mothers in my riding who have opted for preventive withdrawal under the Employment Insurance Act end up with shorter maternity leave as a result, because they used up their EI benefits while on preventive withdrawal.
How does the Minister of Human Resources Development intend to solve this problem?
Renaud Bernardin October 10th, 2002
Mr. Speaker, it is with great sadness that I rise today to inform the House of the death of His Excellency Renaud Bernardin, ambassador for Haiti to Canada. Mr. Bernardin passed away on Friday, October 4, 2002, at 8 a.m., at the Centre hospitalier des Vallées de l'Outaouais, in Gatineau.
His Excellency Mr. Bernardin was appointed ambassador for Haiti to Canada in November 2001, a position he held at the Haitian consulate general, in Montreal.
After settling in Canada in 1967, he successively taught at Collège de Lévis, Laval University in Quebec City and Université du Québec in Chicoutimi. As a politician, he was instrumental in bringing about the shift toward democracy in his country. Among other positions held by Mr. Renaud Bernardin was that of director of the private secretariat of the first democratically elected President of Haiti, His Excellency Mr. Jean-Bertrand Aristide.
A service was held this morning in Notre-Dame Cathedral, in Ottawa. The Haitian community and the Canadian public in general have lost a valued asset. Haiti has lost a man of integrity, wisdom, respect and simplicity.
I invite the hon. members of this House to join me in paying tribute to him one last time.
National Heritage Fair June 20th, 2002
Mr. Speaker, from May 8 to 12, Heritage Fairs were held in every province in Canada. In the Outaouais, more than 250 students took part by presenting projects on history, heritage and culture.
Two students in the Outaouais distinguished themselves: Lauriane Dubois and Mathieu Falardeau. In the Pontiac, Kylie Beck won an award.
These students will be accompanied by teacher Julie Coutier, who will chaperone them during their trip to the National Heritage Fair, which will take place from July 8 to 15, in Saint John's, Newfoundland.
Danielle Lessard will lead the Quebec delegation. Ms. Lessard, who is an administrative assistant in the Private Members' Business Office, was the winner of the Honorius Provost silver medal for volunteer of the year, 2002. This award was given by the Quebec historical societies. She received the honour on Saturday, June 15, at the annual conference in Sherbrooke.
Congratulations and bon voyage on your trip to Newfoundland.