Jean Crowder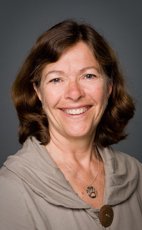 House of Commons photo
Elsewhere
Crucial Fact
Her

favourite word

was aboriginal.
Last in Parliament October 2015, as

NDP
MP for Nanaimo—Cowichan (B.C.)
Won her last election, in 2011, with 49% of the vote.
Statements in the House
Navigation Protection Act June 16th, 2015
moved for leave to introduce Bill C-694, An Act to amend the Navigation Protection Act (Nanaimo River and Koksilah River).
Mr. Speaker, I am introducing this private member's bill today to add the Koksilah and Nanaimo rivers to the Navigation Protection Act, because rivers on Vancouver Island are in trouble. Like most rivers on the west coast of North America, our rivers are suffering from drought conditions. A smaller than normal snowpack this winter meant very little spring freshets that feed these rivers.
The Koksilah River was once known for its run of steelhead, but overfishing in the 1980s nearly extirpated them from the river. Now impacts from logging, agriculture, and low summer flows continue to endanger its recovery. Along with the Cowichan River, the Koksilah drains into the Cowichan estuary, an important intertidal area that hosts migratory waterfowl, abundant eel grass beds, and the occasional otter. If summer flows are too low, the spawning salmon must be captured in Cowichan Bay and transported upriver to their spawning beds.
The Nanaimo River flows 78 km from its headwater on Mount Hooper to the Strait of Georgia. While it is celebrated as a great recreational river, it also provides drinking water to 86,000 residents. However, the surface water is only part of the story. The Cassidy aquifers are near the terminal end of the river. While the river recharges the aquifers during the high spring flows, the opposite happens in the late fall when the cool groundwater from the aquifers helps recharge the river, providing ideal conditions for salmon runs.
Sadly, there is no federal protection for either of these rivers, even though they both provide fish habitat for the west coast's iconic salmon. That is why I propose that these two rivers should be added to the list of those protected by federal legislation under the Navigation Protection Act.
I want to thank my seconder, the member for New Westminster—Coquitlam. I also want to thank the member for Esquimalt—Juan de Fuca for his very strong support of the bill.
(Motions deemed adopted, bill read the first time and printed)
Labour June 11th, 2015
Mr. Speaker, just this week, the House adopted an important code of conduct for members recognizing the seriousness and unacceptability of sexual harassment in our workplace.
Yesterday the Speaker of the Senate confirmed that Senator Meredith is now under investigation for workplace sexual harassment and bullying.
Harassment of any form should not be tolerated in Parliament. Does the government agree that everyone working for the House and the Senate is entitled to a workplace free of harassment?
Business of Supply June 4th, 2015
Mr. Speaker, my colleague is very familiar with the nutrition north program and its failures.
I point out that other Canadians from coast to coast to coast are paying to attention to this. In fact, in my riding of Nanaimo—Cowichan, the B.C. founder of Helping Our Northern Neighbours, Jennifer Gwilliam from Shawnigan Lake, has started a program there. The group is gathering food and shipping it at its own expense to northern communities that are desperate for good, safe, nutritious food at an affordable price.
For any of us who have been fortunate enough to either live in the north or travel in the north, we recognize clearly that our northern neighbours simply do not have the same access to food.
Good nutritious food is very important for an individual's overall health, well-being and longevity. Could the member comment on how he sees the lack of safe, affordable food impacting the health outcomes of people living in his riding?
Aboriginal Affairs June 2nd, 2015
Mr. Speaker, the Truth and Reconciliation Commission has called on the government to implement the United Nations Declaration on the Rights of Indigenous Peoples. Justice Murray Sinclair has described it as "the starting point for reconciliation", but the Conservative government has steadfastly refused to implement the declaration, has voted against our bill, and has spent hundreds of millions of dollars fighting aboriginal rights in court.
Will the government listen to the commission, and will it finally implement the United Nations declaration?
Canada Shipping Act, 2001 May 6th, 2015
Mr. Speaker, I want to begin by acknowledging many of my colleagues and also members from the Liberal Party who are speaking up in support of this important piece of legislation. I have to admit to feeling some frustration after listening to the Conservatives outline a program that is clearly not working. If it were working, I would not have to stand here in this House and propose a piece of legislation to deal with the problem.
Throughout Canada there are hundreds of derelict vessels, both on coastal waterways and on inland waterways, and this is a problem for many members in this House from coast to coast to coast. I am baffled as to why the Conservatives will not support this first step, and I acknowledge it is a first step. In my brief period of time I want to tackle a couple of concerns that they raise.
First, there seems to be four main areas where the Conservatives say they cannot support the bill. The first one, they say, is that this would force the Coast Guard to deal with every derelict vessel, which would adversely affect their operational capacity. If they had read the bill, they would understand that I included a provision that would allow the minister to set out in regulations the circumstances where the receiver of wreck was not obligated to take measures to deal with a derelict vessel. By doing so under the regulatory process, that would allow the public to have a say in when they think vessels should be dealt with by the government.
Clearly, the intention of the bill is not to have the receiver of wreck, the Coast Guard, deal with absolutely every derelict vessel, but we already know the problems that provincial governments and municipalities are having, which has been ably outlined by members like the member for Esquimalt—Juan de Fuca, how difficult and complex it is for other levels of government to deal with this and that we do need some clear definitions about when a derelict vessel needs to be apprehended.
Second, the Conservatives say that the Coast Guard is not a stand-alone department. It is part of the Department of Fisheries and Oceans, so it cannot be made a permanent receiver of wreck.
Actually, under the act and the regulations as they currently stand, the minister can designate any entity or individual as a receiver of wreck. The status as a stand-alone entity does not matter because the power to designate still resides with the minister. The bill does not change the ability to have the minister designate a receiver of wreck.
Third, the Conservatives are claiming that the cost of dealing with derelict vessels will now be borne by the government and ultimately by the taxpayer. That is nonsense. We have already seen that the government is already having to pick up expenses. Again, the member for Esquimalt—Juan de Fuca pointed out the $40,000 that was spent in cleaning up a vessel, and then an additional $100,000 had to be spent in dealing with the derelict vessel when it had been torched and otherwise dismembered.
Nothing in the bill removes the obligation on the owner of a vessel to pay for its disposal. That is why the receiver of wreck must take all reasonable steps to contact owners before taking action, because those owners are responsible for paying the cost. As currently happens, every effort is made to track down the owners and have them pay for those costs, but we also know there are many cases where it is simply not possible to identify the owner. They are deceased, out of the country or whatever.
It still is incumbent upon the owners to be responsible. If we wait for all derelict vessels to become navigational or environmental hazards, the cost of dealing with them goes up. Again, we have seen that in cases. The longer a vessel remains derelict, the more costly it becomes to remove it. By giving a receiver of wreck the ability to contact the owner upon observing a wreck, this legislation may help prevent vessels deteriorating to such a point that the removal or disposal becomes a costly burden.
Finally, the government is proposing a public relations exercise that will tell owners about their responsibilities. I have to say, many owners already recognize that there is a life cycle issue with vessels, but part of the problem is, there is nowhere to recycle these older vessels. Again, my colleagues have pointed out, there is actually a business opportunity in recycling these vessels.
I am hoping that some members of the government will recognize that these derelict vessels are serious problems in their own riding and that they will actually have the courage to stand up and support Bill C-638 so that we could take the very important first step in dealing with a problem that the government has ignored for the 11 years that I have been elected.
Public Safety May 4th, 2015
Mr. Speaker, SIRC is a review body, not an oversight body. Judges will give CSIS warrants, but who will make sure that CSIS respects these warrants?
For months we have heard experts, first nations, business people, and Canadians from across the political spectrum all say the same thing: giving CSIS sweeping new powers without providing any independent oversight is a dangerous mistake. How is it possible, after everything we have heard, that Liberals and Conservatives continue to stand in their places and vote in favour of a bill that they know is wrong?
United Nations Declaration on the Rights of Indigenous Peoples Act May 4th, 2015
Mr. Speaker, I want to begin by acknowledging the very good work of the member for Abitibi—Baie-James—Nunavik—Eeyou and how important it has been for the House to consider Bill C-641.
I have been around for a number of years now. When many countries throughout the world endorsed the UN Declaration on the Rights of Indigenous Peoples, Canada was a laggard. It was only through sustained public pressure and perhaps some international shaming that Canada finally came on board and agreed to endorse the declaration.
I want to put this a little bit in context. In the actual declaration itself there is a statement from the Chair of the UN Permanent Forum at the General Assembly on the occasion of the adoption, September 13, 2007. In this statement, the Chair said:
This Declaration has the distinction of being the only Declaration in the UN which was drafted with the rights-holders, themselves, the Indigenous Peoples. We see this is as a strong Declaration which embodies the most important rights we and our ancestors have long fought for; our right of self-determination, our right to own and control our lands, territories and resources, our right to free, prior and informed consent, among others.
Further on in the statement, the Chair went on to say:
Effective implementation of the Declaration will be the test of commitment of States and the whole international community to protect, respect and fulfill indigenous peoples collective and individual human rights.
That is the important statement in this opening of the UN Declaration of the Rights of Indigenous Peoples. I would argue quite strongly that the Conservative government has absolutely failed in terms of any efforts to work toward implementation when it initially endorsed what it promised was to take next steps, and we have seen virtually no activity.
I was not surprised, unfortunately, to hear the member for Wild Rose talk about the Conservative government issuing a clarification statement after it agreed to support the UN Declaration on the Rights of Indigenous Peoples. In their clarification statement, the Conservatives continue to claim, despite substantial legal analysis to the contrary, that the UN Declaration on the Rights of Indigenous Peoples continues to undermine Canadian law and Canadian sovereignty.
I would like to point them to article 46 in the UN Declaration on the Rights of Indigenous Peoples. Article 46 says:
Nothing in this Declaration may be interpreted as implying for any State, people, group or person any right to engage in any activity or to perform any act contrary to the Charter of the United Nations or construed as authorizing or encouraging any action which would dismember or impair totally or in part, the territorial integrity or political unity of sovereign and independent States.
This UN Declaration on the Rights of Indigenous Peoples is so important for our country moving forward in the 21st century in a more mature relationship.
I would argue that the colonialist and patriarchal approach that successive governments, since Canada's inception and before, have undertaken in terms of relationship with first nations, Inuit and Métis should truly be a thing of the past in the 21st century. Unfortunately what we continue to see, in case after case, is the continued lack of respect for the founding peoples of this country and the way forward in terms of free, prior, informed consent.
There are numerous examples of why this is important, but in my very brief time I want to briefly mention the New Prosperity mine. In an article written by Bill Gallagher, he said, "Native Legal Win # 191".
That highlights the fact that there is court case after court case largely to do with resource development or consultation and accommodation, which continue to reaffirm that first nations in this country do have the right to free, prior and informed consent, and do have to be included when decisions are made. In the New Prosperity mines, it was just one more example of how, if governments and business would come together and recognize that first nations have the right to determine what happens on their territories, then we would not have millions of dollars tied up in court cases where we continue to see industry not moving forward.
When we are speaking to leadership with first nations, Inuit and Métis, we find that the leaders and communities continue to say, "We are not opposed to development. We want to see our communities prosper. We want to see jobs created, but you need to include us."
In the most recent Tsilhqot'in decision, it is not just about consultation and accommodation, it is actual consent.
A number of others have talked about some of the ongoing problems, and I want to talk briefly about Jordan's principle, and the latest Auditor General report 2015: access to health services for remote first nations communities. Jordan's principle was unanimously passed in this House many years ago. In 2015, we continue to have a complete and utter failure in terms of providing health care services to first nations communities, and rural, remote communities and many other communities.
It is just one more example of how we are failing to respect those very important relationships. I would encourage every member in this House to support Bill C-641.
Petitions May 1st, 2015
Mr. Speaker, I present a petition from residents of Duncan who have raised concerns about the ability of small family farmers to produce the food that is required to feed their families and their communities.
The petitioners ask the government to adopt international aid policies that support small family farmers, especially women, and recognize their vital role in the fight against hunger and poverty; that Canadian policies and programs be developed in consultation with small family farmers; and that they protect the rights of small family farmers in the global south to preserve, use and freely exchange seeds.
Public Safety May 1st, 2015
Mr. Speaker, the Canadian Police Information Centre database is being cut by the Conservative government. It is outrageous that police are being asked to do a dangerous job without complete information. It puts them and the public at risk.
Why does the minister seem to be content to sit back and let the police operate in the dark for another two years? Why is he cutting resources to this modernization project when he should be doing what it takes to get that database up to date right now?
The Environment May 1st, 2015
Mr. Speaker, rivers in my riding of Nanaimo—Cowichan are in trouble. We are known as the "wet coast", but climate change is leaving our rainforest parched.
This winter brought only 15% of the normal snow pack, meaning the spring melt will bring less water to refresh our watersheds, and the El Niño system in the Pacific may mean a hotter and drier summer.
Last August, a weir was used to slow the amount of water released into the Cowichan River so there would be enough flow when salmon returned to spawn. The Nanaimo River is healthier, but its winter steelhead run is in trouble, putting at risk a successful fishery and tourism industry.
The Chemainus, Koksilah and the Nitinat Rivers are all affected by logging, overfishing and urbanization.
The 2012 Conservative budget removed environmental protection for these rivers and cut fisheries habitat protection, funding many communities use to build side channels and increase awareness of impacts of logging and farming practices.
Many of my constituents see how climate change is affecting our ecosystem. People are working together to mitigate its effects, but we cannot do it as a single community. We need the federal government to work with us, not against us.